Posted by Lazerbeak on August 12, 2014
Welcome back to another Tuesdays With Lazerbeak! It's been a crazy couple of weeks with a ton of big announcements, and I think we're all catching our breath a little bit this week. The release of Doomtree's 500-page Every Single Day photo book is rapidly approaching, and the pre-order officially ends this Sunday night!
For those of you that missed it in the mayhem of these past couple announcements, we decided to skim through the book as a crew during a recent recording session and create this Story Time With Doomtree video to give you a better idea of all the cool stuff contained inside. There are some serious walk down memory lane moments in here. Shouts to Ander Other for putting the whole thing together. Check this out!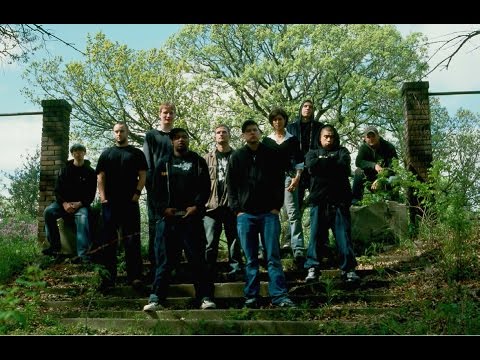 We all met up yesterday to start signing all of the book pre-orders, which ended up being a little more work than we initially expected. Here's Dessa and I bringing out the largest roll of bubble wrap I have ever seen in preparation for the shipping.
First we got everything out of boxes and lined up for the signing. I think I've mentioned this before, but these books weigh seven pounds each. They were delivered in 250 total boxes on seven pallets. Totally crazed. Enormous shouts to Grace and Doug at the webstore for letting us take over not only their whole house, but their entire garage.
Getting ready to sign the first book.
Fast forward six hours and around 1,000 books later to Mike and Sims celebrating never having do this again. Got a pretty good feeling this could be our first and last Doomtree book at the SAME DAMN TIME.
Oh, and don't forget about the very limited Best of False Hopes physical CD that you'll get when you pre-order Every Single Day! These things are newly mastered and turned out great. 22 rare, unreleased, and out-of-print tracks spanning chronologically from 2001 all the way up to the present. It's a total trip to listen to front to back. You can basically hear everybody's style growing and developing between each song.
So that about does it for the final pitch. To all the people who have already pre-ordered, thank you so very much. When we started to put this thing together we knew how cool it could be, but we weren't sure if anybody would actually buy it. We took a pretty serious leap of faith in pressing up 1,500 copies of something this size, and it's been extremely encouraging to see that people are into the idea. If you've been thinking about ordering the book but have been putting it off, you've got until this Sunday night to make it happen and get your autographed copy along with the Best of False Hopes CD. Click HERE to pre-order. I'll leave you with this original hands on promo video as the final final incentive. BAM!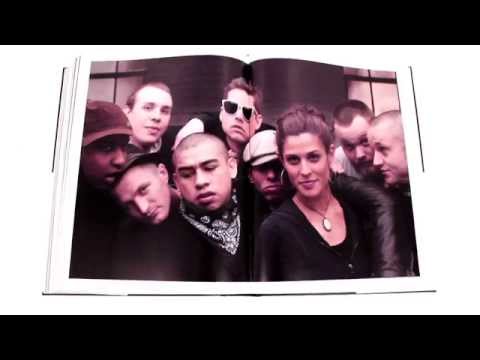 In other Doomtree news, we'll be playing one of our very few all-crew summer shows this Saturday in Omaha for the annual MAHA Music Festival, alongside Death Cab for Cutie and Local Natives. Super pumped to go on a weekend road trip with the whole gang and listen to these new crew song mixes in the van! Tickets and show details right HERE. We're on at 2:30pm sharp.
Now for another round of Local Bonus Jams!!! Let's start things off with the most recent Doomtree-related joints. Last week we announced the new 7-song Sims Field Notes project and debuted the first single. Check out "Uh Huh" below if you missed it, and make sure to check out the sweet physical pre-order for the album right HERE. Or swoop it up on iTunes (HERE) or Bandcamp (HERE) and get an immediate download of "Uh Huh" with your purchase. And don't forget about the #AstroSims2 show coming up on the 23rd at First Ave. Tickets are going fast. Grab em HERE.
Two weeks ago we dropped the first new all-crew Doomtree song since 2011's No Kings. Check out ".38 Airweight" below. Just a glimpse at what we've been hard at work on all summer. So much more to come!
And don't forget about this sweet Dessa video for "Fighting Fish." This is just part one of a ridiculously cool two part video. Get reacquainted below, as we'll be dropping the second one any day now.
Now for some great new music from our MN peers. Sophia Eris of GRRRL PRTY just dropped a new solo track with production from Prophis. I love everything about this song. Can't wait to see what these two cook up next. Check out "Dust" below.
Greg Grease put out a new single produced by the awesome combo of  ZuluZuluu and Medium Zach. Sounds like this is the first glimpse at a new record from him too. Always good news. Check out "Really Tho" below.
And both of those songs can be found on Sound Verite's new Moon Rock Volume 1 compilation (along with contributions from 17 other talented local artists) for FREE.99. Stream the whole thing below.
Congrats to Andrew Broder on knocking out the fundraising for the new Fog album. Really excited to hear how this record turns out. Here's a taste of what to expect with an acoustic version of new track "Turning Into You." Shouts to Isaac Gale on the sweet vizualz.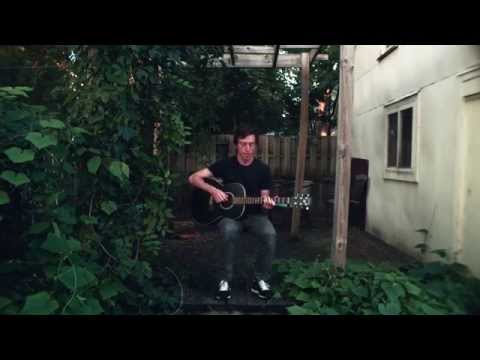 Toki Wright and Big Cats continue to tease out new material in anticipation for their excellent Pangaea full-length coming out next month. Check out "Lonely" ft. Eric Mayson below.
Psymun dropped a quick video for his song "Ok," starring the one and only Tiiiiiiiiiip. The 12 year old in me thought this was hilarious the first time I watched it.
Psymun's commrade in THESTANDARD, Spooky Black, just put out a new EP last night called Leaving. I haven't gotten a chance to check this out yet, but the entire project is streaming below for you.
Jack Spencer continues his exploration of the vast array of talented MN producers with Gimme Noise Beattape Volumes 6 and 7. These rounds feature beats by Afrokeys, Big Cats, ICETEP, Tiiiiiiiiiip, Stefan Wolf, 84 Caprice, Egypto Knuckles, Poison IV, Ce-Sektion, Ackronem, and Adriatic. Check it all out below.
And lastly, we have an insanely high production video from Minneapolis' Tickle Torture. Great song too. Check out "Would I Love You" from the upcoming Spectrophilia EP below, out on Blood of the Young Records next month.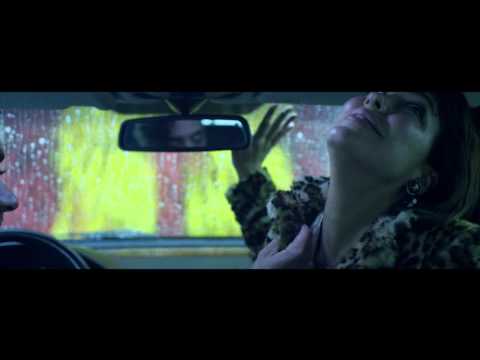 Aaaaaaaand that does it for yet another jam-packed round of Local Bonus Jams. I'll leave you with some Bonus Baby Pics to make up for last week's absence. The TWINZ are gonna be five months old tomorrow, and they're really starting to get the hang of things. Here's Confident Man Cam (still gotta in search of a new nickname) rocking a pretty bold yet accurate statement on his onesie.
And here's Laid Back Lou sleeping real sound, continuing to flex and rep his Laid Back Lyfestyle. I'm probably a little biased, but I tend to agree with this onesie's sentiment as well.
Can't forget Young Nelpz. Penny and Lincoln have been keeping up their Monday morning hangout ritual all summer and are becoming fast friends. Here we all are at the park rocking our first see-saw ride.
And here's Penny and the wifepiece this past weekend at the incredibly beautiful wedding of Katie J and TPC!'s Matt Scharenbroich. Such a great time. I gotta collect up all the pics so I can do a recap next week, but for now let's just say that TPC! was reunited for one glorious cover of K-Ci & JoJo's "All My Life." Huge love goes out to Katie and Matt. That was the best!
Alright, that does it for this week's post. I hope you all have a wonderful week. Make sure to spread the word about the final days of the book pre-order, and grab a copy HERE if you haven't yet. I'll see you next Tuesday with another round of TWL!
— Beak
Twitter: @_LAZERBEAK
Instagram: @lazerbeak
SUPPORT THIS BLOG LYFE. TUESDAYS WITH LAZERBEAK SHIRTS AND POSTERS AVAILABLE NOW!!!