Posted on September 16, 2014
HUGE NEWS DAY: On October 27th, Doomtree Records will release HELLA FRREAL, the brand new 10-song album from Mike Mictlan!!!! BING BING BING BING. That's the sweet album cover below, courtesy of artist extraordinaire Emmanuel Mauleón.
HELLA FRREAL features the best Mike Mictlan songs you've ever heard over neck-snapping beats from the likes of Cecil Otter, RedVelvet Beats, 2% Muck, 1990, JuanL, Mike Frey, and Lazerbeak (me). Plus awesome guest features from Greg Grease, Ceschi, and Aby Wolf! Check out lead single "CLAPP'D" below for a glimpse at what we're really dealing with here. Produced by RedVelvet Beats with co-production from Cecil and myself. THIS SONG RULES SO HARD!!!!
And here's a stream of "CLAPP'D" on YouTube in case you've got some super weird things against Soundcloud.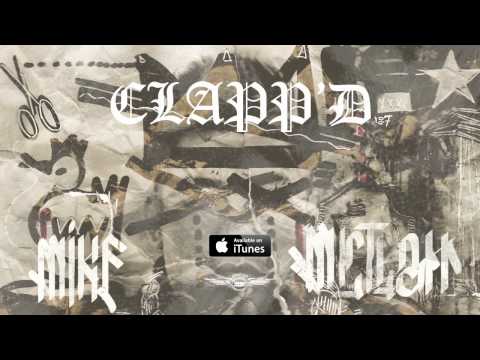 Now let's cut to the chase and get into these ridiculously cool HELLA FRREAL pre-order packages directly from the Doomtree Webstore!

Our standard pre-order comes with an autographed digipak CD, Mike Mictlan sticker, instant MP3 download of "CLAPP'D," and access to a special private LiveStream chat with the man himself on the night of the album's release. All of that for just $10.99 (!!!), which I would argue is about the same price as lunch at Arby's if you're doing it right (shots fired at Paper Tiger yet again). But even all of that doesn't hold a candle to the deluxe pre-order. Check this out:
The deluxe pre-order includes every single item mentioned above, plus a HELLA FRREAL screen-printed patch (perfect for sewing on your favorite jean vest or backpack), and an extremely limited one-of-a-kind t-shirt only available through this pre-order. Each screen-printed shirt will undergo a separate unique bleaching process, making no two shirts completely alike (just like snowflakes dawg). SO COOL. Pick up your standard or deluxe pre-order from the webstore right HERE.
And for those of you repping that straight digital lifestyle, you can pre-order HELLA FRREAL from either iTunes (HERE) or Bandcamp (HERE) and still get "CLAPP'D" as an instant MP3 download. Everybody wins!
I'll leave you with a couple of brief tour reminders. Dessa and her band hit the road THIS WEEK on their big tour with WHY?. Check out all the cities and dates below, and grab your tickets HERE.
And don't forget about the excellent "Fighting Fish (Hood Internet Remix)" video that we dropped last week, courtesy of insane directors Isaac Gale and David Jensen. Check it out below if you missed it. One of my all time favorites for sure.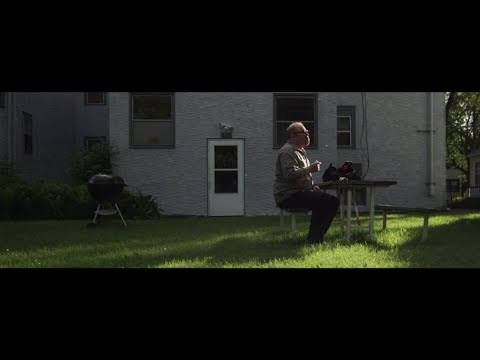 For those of you up in Canada, Sims is in the middle of a week plus trek throughout your fine country with Hilltop Hoods, before hitting a few East Coast dates toward the end of the month. Check out the cities/dates below and grab your tickets HERE.
And watch the hilarious video for "SIMS JONG IL" below, just because. Field Notes is out now!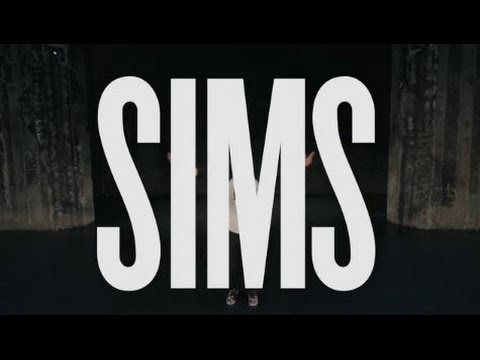 And now to bring everything back full circle, check out this "CLAPP'D" heater one more time and get yourself seriously AMPED for HELLA FRREAL. This album is sooooooo good.
Alright, I think that's about all the excitement this one post can take. I hope you all have a wonderful week. Please help us spread the HELLA FRREAL news far and wide if you can, and grab your pre-order right HERE. I'll see you back here next week for another round of Tuesdays With Lazerbeak!
– Beak
Twitter: @_LAZERBEAK
Instagram: @lazerbeak
SUPPORT THIS BLOG LYFE. TUESDAYS WITH LAZERBEAK SHIRTS AND POSTERS AVAILABLE NOW!!!