Posted by Lazerbeak on September 23, 2014
Welcome back to another Tuesdays With Lazerbeak. It's yet another big tyme news week over here at Doomtree HQ. Fresh off the heels of last week's massive HELLA FRREAL album announcement, Mike Mictlan has just announced the details of an awesome HELLA FRREAL album release show! Check out all the sweet deetz below and grab your tickets right HERE. There will be several special guests announced in the coming weeks, plus this will double as a fantastic Dia de los Muertos party, so you really can't go wrong. Doooooooit.
In case you missed it last week, Mike debuted "CLAPP'D," the first single off of HELLA FRREAL, and it is a serious heater. Check it out below. Produced by RedVelvet Beats, with co-production from Cecil Otter and myself.
And don't forget about the crazy HELLA FRREAL pre-order going down at our very own Doomtree Webstore. We've got standard and mega deluxe options, and the bonus stuff you get with this thing is pretty outrageous. Grab yours right HERE, or if you're more of a digital type of guy, pre-order it from iTunes HERE. All pre-orders will receive an instant MP3 download of "CLAPP'D."
All seven members of Doomtree are super active this week playing shows all around the US and Canada. P.O.S, Cecil Otter, Mike Mictlan, Paper Tiger, and myself will be heading down to Dallas, TX this Sunday to perform at the 3rd annual INDEX Fest. Grab your tickets HERE, and catch us on the Goose Island Stage at 3:35. Should be a blast.
Sims is currently wrapping up the last week of his big tour with Hilltop Hoods in support of Field Notes. Catch him in Montreal on Wednesday (tix HERE), Toronto on Thursday (tix HERE), Brooklyn on Saturday (tix HERE), and Boston on Sunday (SOLD OUT). And if you haven't heard it yet, make sure to pick up his new Field Notes album and bump that.
Dessa and the band are currently out wrapping up their East Coast run with WHY?. Catch them in DC tonight (tix HERE), Pittsburgh on Thursday (tix HERE), Cincinatti Friday (tix HERE), and Chicago on Saturday and Sunday (tix HERE and HERE). And grab Dessa's latest Parts of Speech, Re-Edited remix EP right HERE.
Next month the whole crew will be back home in Minneapolis to knock out the final master of this next crew album. Here's me, Cecil, and engineer extraordinaire Joe Mabbott celebrating the end of mixing last week. It's been a hell of a summer up at The Hideaway Studio. Side note: there really is no good way to take a cool end of mixing picture. My apologies.
I'm probably a little bit biased, but it's my opinion that we have some serious musical heat on our hands. Can't wait to share more details on the crew record with you later this year. These things take time though. For now, check out single ".38 Airweight" for a taste of what we've been working on.
OH! One more Doomtree-related event going on this weekend. I'm going to be playing with Lizzo and Caroline Smith this Friday and Saturday night at First Avenue for their big joint co-headlining Jay-Z/Beyonce style concerts. I've been practicing with Caroline's band for the last six weeks getting all the material together, and I can safely say that these shows are going to be something special. Tickets to Saturday's show have already sold out, but they've added a second show on Friday. You can grab tix to that one right HERE.
Check out the new Lizzo/Caro jam "Let Em Say" below to get pumped about the weekend. I am definitely rocking some insane 80′s Luther Vandross style drum sounds on this one.
And now for a few big Local Bonus Jams. I wanna start things off with a project that I've been hyping all summer: Pangaea by Toki Wright and Big Cats. The album was finally released out into the world this morning, and it is truly great. You can stream the whole thing from the Soundcloud player below, and then definitely make sure to pick it up via iTunes (HERE) or Bandcamp (HERE) and support these awesome dudes.
Chastity Brown has been back in the studio working on her next album, and she just dropped the video for new single "Colorado" to let people know what she's been up to. Check it out below. If you're into it please consider contributing to Chastity's newly started Kickstarter page right HERE, and help the band put the finishing touches on what is already shaping up to be quite an incredible release.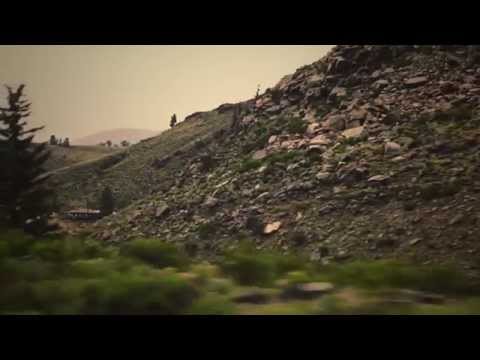 I'll end this round of Local Bonus Jams with a sweet track from soul singer PaviElle. I gotta admit, I'm way late to this party. Shouts to deVon Gray for putting me up on game. Check out "Be Right There" below. I'm definitely looking forward to hearing a lot more from her this next year.
Alright, that wraps up the music portion of this post. I'll leave you with a couple Bonus Baby Pics to make up for the lack thereof last week. I grabbed a few quick helmetless shots of the TWINZ during the rare hour a day that they get to be free. Here's Laidback Lou slowly understanding what it means to be a Vikings fan. Glutton for punishment. Dah well. GO VIKES.
And here's Lou and Cam showing off their newfound sitting abilities. These guys are insane.
Can't forget about Penny. My mom took her out to an apple orchard this past weekend and she had a blast. Here she is feeding a goat. Maybe this is where that phrase "GOAT Daddy" has been coming from?
And here's P shyly riding a mini John Deere tractor. I'm going to put Rodney Atkins' classic "Friends With Tractors" song underneath this just because it rules and I can.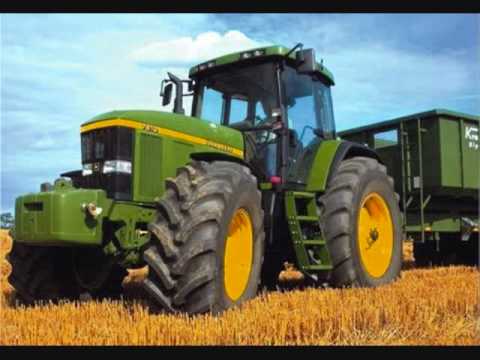 BAM! There you have it. I hope you all have a great week, and hopefully I'll see a bunch of you out at the Lizzo shows in Minneapolis and the INDEX Fest show in Dallas this weekend. If not, next Tuesday it is. The big announcements don't stop. You're definitely gonna wanna check back next week. Promise.
– Beak
Twitter: @_LAZERBEAK
Instagram: @lazerbeak
SUPPORT THIS BLOG LYFE. TUESDAYS WITH LAZERBEAK SHIRTS AND POSTERS AVAILABLE NOW!!!