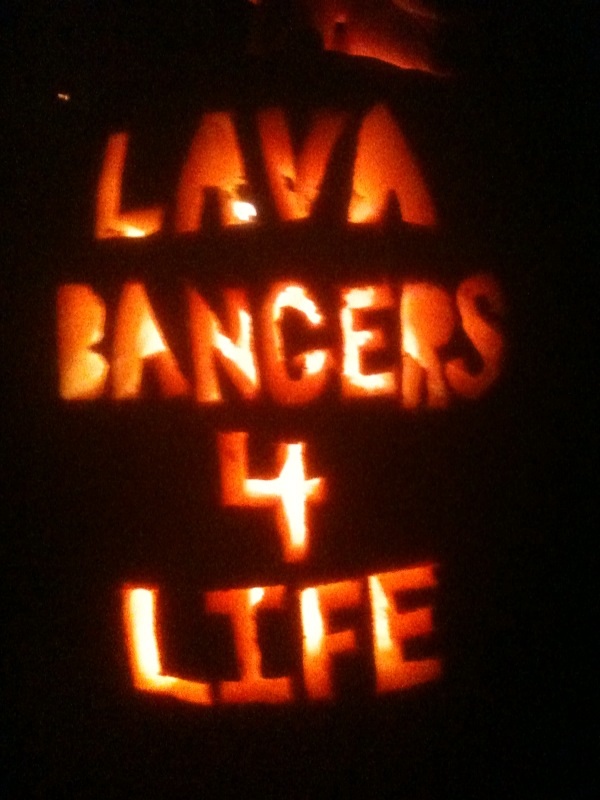 Happy early Halloween people.  Ended up carving pumpkins over the weekend and decided to put my personal mission statement out there for all the neighborhood to ponder.  At my bachelor party last year I was given a list of tasks to complete before the end of the evening (hi-five everyone in the bar, etc.) and one of the most challenging and daunting tasks was that for one hour straight I had to say the phrase "Lava Bangers 4 Life" after every sentence I used out in public.  It definitely made ordering a beer a lot more interesting.  Since then the phrase just kind of stuck.  Call it a state of mind if you will.
While we're still on the subject, I'm gonna be backing up Sims this Saturday (Halloween night) at this new awesome spot called Sauce right on the corner of Lyndale and Lake.  It's a pretty sweet line up too: Mel Gibson and the Pants, Kristoff Krane, and Sims himself.  Should be a legendary time, you should come if you can.
Gonna get into more lists next week, but for the time being here are a few thoughts about things I am really liking at the moment:
– Kid Cudi again, I know.  I think this man has somehow managed to make the album of the year.  Can't believe I am admitting it.  This stuff is definitely not for everybody, but man is it both equally  bizarre and insanely catchy (Ratatat even produce two tracks).  He also incorporates one of my personal favorite phrases of all time: "Never let a motherf#!&*r break you, dawg."  (Tuesdays with Lazerbeak is most definitely for the children).  Seriously though, don't ever let someone do that to you.  Here's one of my favorites off the album:
– Blueprint 3 has definitely grown a ton on me.  Even as the biggest Jay-Z fan of all time, I still had a hard time pretending to like this album past the first 5 tracks when it came out.  Jay is still sharp as ever lyrically, but those beats are just not hitting right for the most part.  It's got some joints though, plus that J. Cole verse is fire.  As long as you never ever listen to "Young Forever" and "Venus VS. Mars"  this album is actually solid.  Before I die, I will link with this man and make timeless, life affirming music. (Hit me up if you have any ideas on how to make that happen).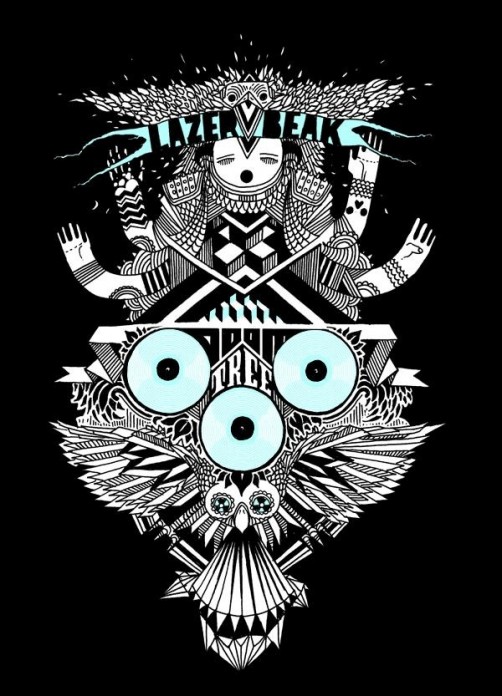 – We finished up all the tracking for the Lazerbeak album last week!  I can't begin to tell you how pumped I am.  We laid down trumpets, trombones, french horns, violas, timpanis (incredible), gang vocals (rolling 20 deep), and even one triangle. So many amazing people are helping out in the making of this, it warms my heart to it's core.  So the album is now in the hands of the legendary Joe Mabbott for the mixing stage.  This thing is gonna be wrapped by the end of the year if it's the last thing I do.  We captured a ton of video from the sessions that we'll start uploading in the next few months.  For now though, here's a few iphone pics.
So excited, more updates coming soon.  Hope you have a good week friends.
– Beak