Man this last week has been great: snow melting, daylight savings time, first spring cookout, eating the greatest grilled chicken wings ever, outdoor brew crushing.  I love it.  Think it might almost be time to attempt some pickup basketball games again too, gotta work out the kinks on my Mader Fader move.  Oh and I finally finished watching all five seasons of The Wire.  Never thought I'd ever get so sucked into a show like that (I've always been more of a movie guy myself).  Holy lord that show is good!  I think a part of me may have ceased to exist when the final credits started rolling on the last episode.  Fortunately it sounds like the dude that created the show has a new series starting on HBO next month called "Treme" and it's supposed to rule.  Fingers crossed.
For some reason I haven't been able to come up with any cool topic or list for this week's blog installment.  Forgive me for that, I really don't want this thing to get super boring or anything.  I'll get back on my list grind next week, but for now here are a couple things I got into this past week.
Beer Wars
A new documentary about beer companies in America that was recommended to me by some friends.  Pretty cool look into how the huge companies operate and the battle that the little breweries face trying to stay alive.  I can't really say it's gonna stop me from crushing a ton of Buds this summer, but you never know.  Plus the woman who made the film actually helped run Mike's Hard Lemonade at one point when it first got up and running, and you probably know by now how found I am of their delicious raspberry beverage.
Indie Rock and Guitar Bands
I've pretty much just been listening to R&B music and Randy Newman as of late, but on my drive back from Chicago last weekend I somehow ended up throwing on all sorts of indie rock records from my past.  Lifter Puller, Pavement, Interpol, Butterglory, Archers of Loaf.  For some reason "guitar band" albums don't ever seem to age all that well, but it was a lot of fun singing along to it all by myself in the Camry.  Pavement and Lifter Puller pretty much were the soundtrack of my junior high and highschool existence, so it was nice to revisit the stuff.  Not nice enough to pull the trigger on the $50 tickets for the upcoming Pavement reunion show in September, but nice nontheless.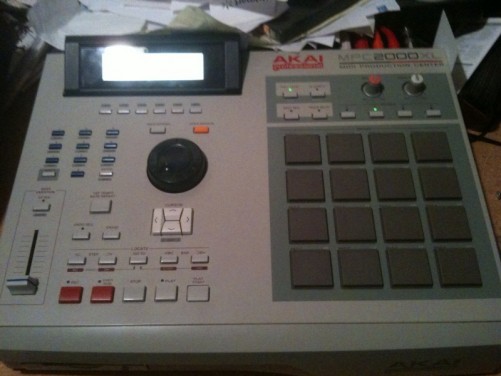 Making More Albums
The Sims album and my solo album are both basically wrapped as far as the music part goes.  God I'm excited for people to hear that Sims record, he absolutley murders it.  Anyways, lately I've been working hard on a couple new projects that I'm pumped about.   I've started producing the next F. Stokes full length and it's going well.  If you haven't listened to any of that dude's stuff you should check out the EP we did last year called "Death of a Handsome Bride" in the webstore.  Do it, he is awesome and is only getting better.  This new one is gonna be good.  Cecil and I are actually working on a record together too (me on the beats, him on the raps).  After "Rickety Bridge" turned out so well we decided it was time to try our hand at a full on collaboration.  Not sure if it will be an EP or full length at this point, but we're a couple tracks in and it's already going really sweet.  Oh and the thing that is totally ruling the most right now is a new (super?) group simply called The Committee.  Believe me, you don't want it with The Committee my friend.  Still a lot of mystery surrounding what the outcome of this one will be, but whatever happens will be guaranteed total insanity.
So yeah, some more cool stuff of the week.  Looking forward to March Madness and all the crazy upsets it is bound to bring.  I am predicting the Golden Gophers making it as far as the Sweet 16 (not really but that would be awesome). Go Gophs!  Have a good week big duns.  See you next Tuesday.
— Beak