Last weekend the crew made the short trek down to Northfield to play a college show at St. Olaf.  Over the years it has been proven that college shows can generally be pretty hit or miss, so it's always kind of a toss up going into it.  Thankfully this one ended up being unanimously off the chain and we all had a blast.  A huge thanks to all the kids who showed up and got down.  And a special shout out to the new St. Olaf thin crust pizza, which truly was "bomb."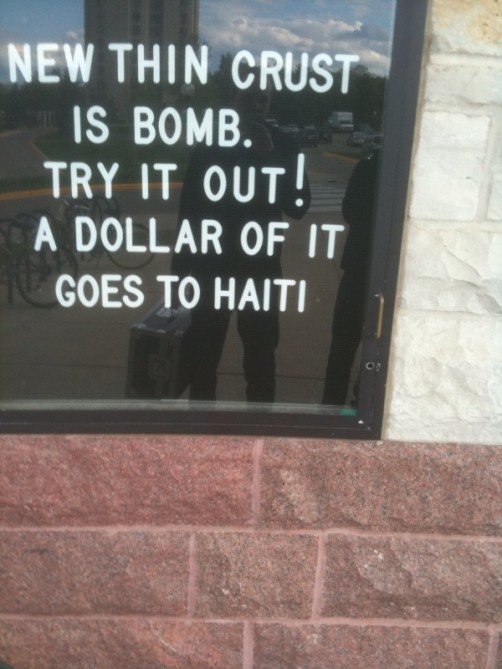 The school even went out of their way enough to construct this giant wall and lion crest for Cecil that payed homage to his song "1999" off of Rebel Yellow.  We didn't even put this in the rider or anything.  Very thoughtful.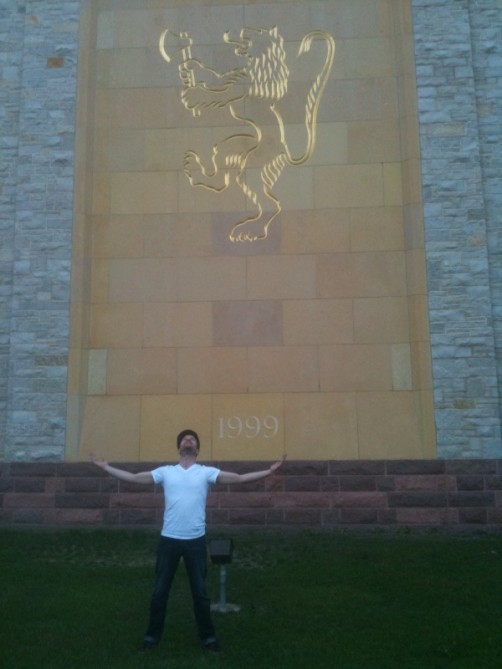 Besides all the thin crust pizza you could possibly eat, we were also provided with this gigantic phone that doubled as speakers for your iPod.  Paper traded a lot of stocks on this thing all night.  All I can hear when I look at this picture is that Mannie Fresh song "Real Big."  Everything real big.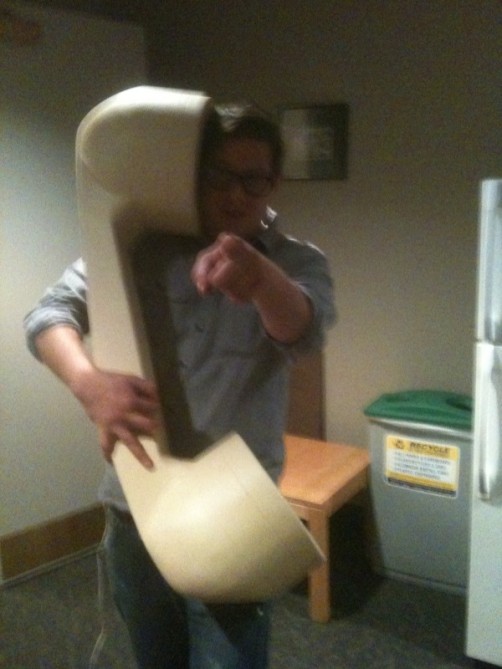 Here's one shot I was able to get from stage.  I don't often like to use phrases like "great energy" but I'm having a hard time coming up with anything better to describe the crowd.  It's always nice to be welcomed so warmly, and this show ended up totally ruling.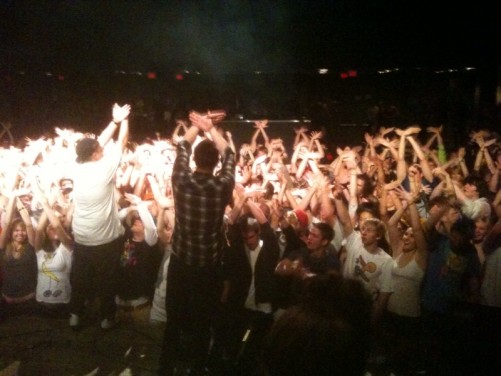 So yeah, thank you St. Olaf. 
Last weekend I also got a chance to attend my first ever Raptor Release.  For as long as I can remember I've been pretty fascinated with birds (probably because they can fly and they all look absolutely insane).  We're trying to get a bunch of footage of birds for one of the solo album videos, so when we found out they were going to be releasing a bunch of rehabilitated birds back into the wild we jumped at the opportunity.  It was a pretty crazy experience.  I always underestimate the enormous subculture of bird watchers and bird enthusiasts. These people are not playing around.  There were a ton of bird lovers there with crazy huge cameras and video equipment, and it ended up being a pretty great people watching event.  The center had all sorts of birds on display that were still being rehabilitated, and then at the end they released a few of them out into the wild from this big platform.  They even had a PA system set up by the stage that was blaring that Jack Johnson Curious George Soundtrack album the whole time.  All the kids there were totally losing it.  Pretty sweet stuff.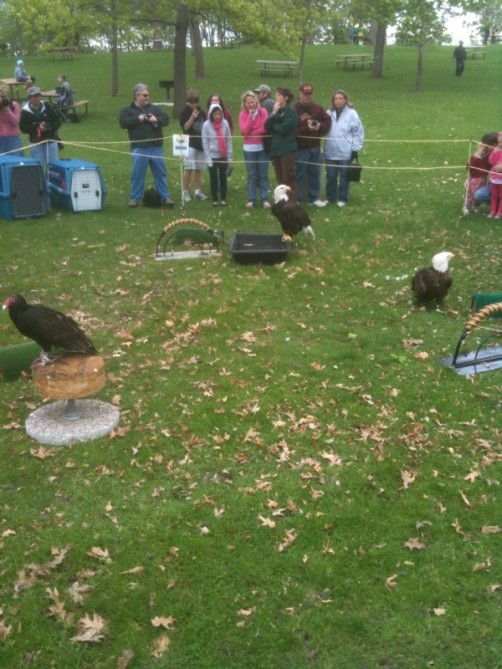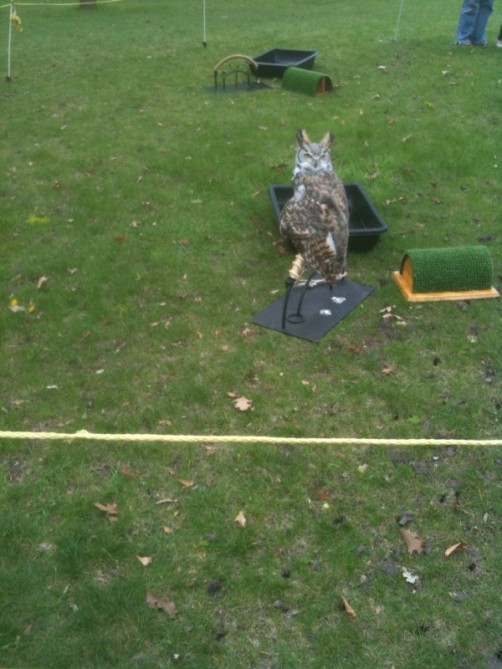 Not the greatest iPhone pictures, but you get the idea.  I have to say that bald eagles look completely nutz up close.  I always wondered when I watched nature documentaries how these birds can be big enough to catch other birds in mid air and grab huge fish out of the water.  Now I realize it's because they are massive creatures the size of a decent sized dog and their talons are ginormous!  Next week we're heading out to the Raptor Center to try to get a bunch of videos of huge birds hanging out in front of our homemade green screen.  Hopefully they let us do that.
Gonna leave you with a couple Bonus Jams that I'm super into right now.  The first one is by this band called Sleigh Bells.  I just found out about these guys, but I guess they've been blowing up on a lot of the hipster blogs and have actually signed to M.I.A.'s new imprint.  All I know is that this song is one of the loudest, awesomest things I've heard in years and it makes me want to constantly walk around flipping over picnic tables.  Their first album drops this month and I really hope the rest of it is this powerful. 
http://www.youtube.com/watch?v=2kJ05P-71gY
The final Bonus Jam is by Usher.  His new record is pretty much a full return to form after the disaster that Here I Stand ended up being.  There are some serious bangers on here, even if the subject matter isn't always very realistic or groundbreaking.  This song is kind of the natural sequel to "Yeah!" with Ludacris off of Confessions, except with Bangladesh on the beat instead of Lil Jon.  The horns are incredible.  Total club banger.  This song also kind of makes me want to flip over a bunch of picnic tables.  Not in an angry way or anything, more of a triumphant act I would say. 
http://www.youtube.com/watch?v=zepXVzuPM1U
Yep, there you have it.  I'm headed out to shoot another video today at the local cable access studio with my ultimate homie/artist extraordinaire Matt Scharenbroich.  This one involves a giant seven armed beast that just so happens to love playing percussive instruments.  I'll try to get some pictures for next Tuesday.  Hope you have a great week.
— Beak