Last week marked the completion of the audio portion of my upcoming record, Legend Recognize Legend.  Bruce Templeton cooked up the final mastered version on Tuesday, and I am so thrilled and relieved to not have to agonize over every little detail of this thing anymore.  Very excited to let go of some of the extreme attachment I had been harboring for this one (might have gotten a little too close to it actually).  The end result sounds awesome, and I am pumped for somebody besides myself to hear it come September.  Here's a picture I grabbed of the finished discs right after leaving the studio.  Note the decadent interior of my '99 Camry.  They just don't make em like they used to.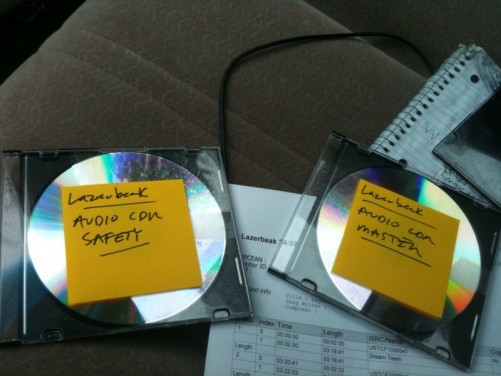 On Wednesday I embarked on a trip up north to a remote lake cabin property to shoot another video for the album with my dear friends Matt, Isaac, and Plain Ole Bill.  On our way up we stopped for coffee in the small town of Nisswa and ended up stumbling upon possibly the greatest stripmall of all time.  I'm talking a mini donuts stand, a store that only sells cardboard cutouts of the characters from Twilight, and a coffee shop that sells the world's most delicious scones (and I don't even really like scones).    Isaac and Bill have been trying to start this new high concept band called Beach Bros (where they play the roll of two coffee sipping beach brats), but have been having a hard time coming up with their individual names in the group.  Luckily we were able to grab some inspiration from two stores on the main strip.  It brings me great joy to present to you Buffalo Plaid and The Chocolate Ox.  The world is not ready.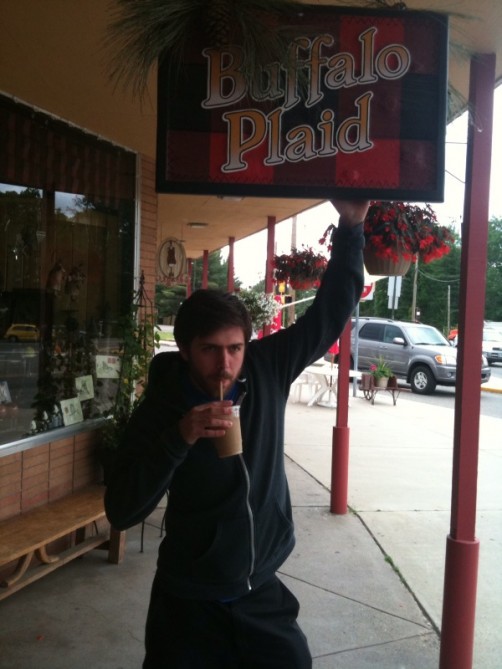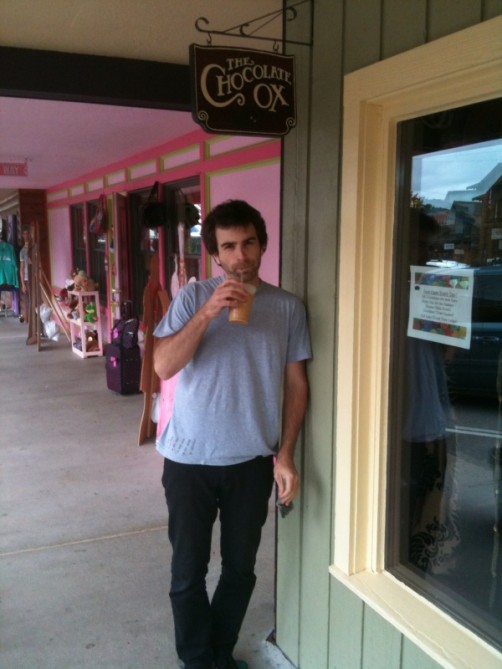 Anyways, we made it to the cabin and were able to shoot the whole video in one day.  Bill is starring in this one and he nailed it.  I definitely see a VMA award in his near future.  The only setback was that we had to shoot deep in the woods for a couple scenes and completely underestimated the insane amount of TICKS EVERYWHERE!!!  Horrifying.  I remember as a kid thinking for some reason that ticks could crawl into your veins, swim up to your heart,  and then slowly kill you by eating your heart.  That turns out to not be quite so true, but needless to say we were pretty freaked out nonetheless.  I bet there were a bunch of them creeping up on us when I took this picture.  Gross.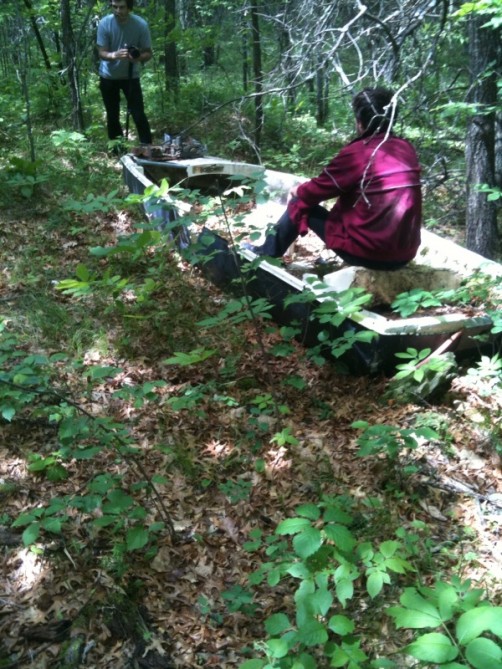 Luckily once we got back to the cabin we were able to identify and eliminate all the ticks that had crawled onto us in the woods, and began shooting the grand finale scene on the beach involving a Molotov cocktail and a ginormous fire.  This part ruled the most until the flames got a bit out of hand and we almost blew up the entire lakefront property.  Here's a picture early on of the (semi) controlled burning, before the gas can lit on fire.  Yikes.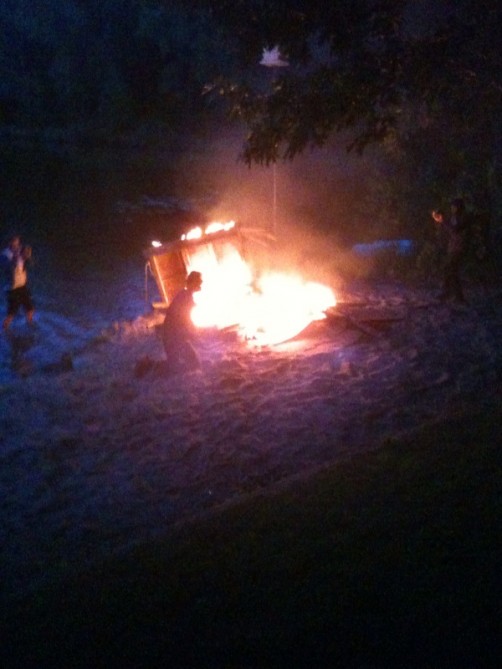 Close call, but everyone made it out unscathed and the cabin is still standing.  Many lessons learned.  Definitely don't try that at home.  We drove home the next day with a greater appreciation for our lives, and decided to reward ourselves and our successful fire fighting efforts with another round of tasty scones in Nisswa.  Look out for the Beach Bros first smash hit single, "Scone Scarfin,'" to be released sometime very soon. 
That's it for now.  Below are a few Bonus Jams I've been getting into this week.  I gotta say, this new Drake album really isn't half bad.  It's actually starting to grow on me quite a bit.  Definitely some great songs on there if you can get past the fact that there are also some terrible songs as well.  I don't see all the hype translating into a million first week sales, but I wouldn't be surprised to see him move 400k-500k.  In this day and age that's practically going double platinum so the man is winning regardless.  That Big K.R.I.T. mixtape is getting a ton of rotation in the Camry as well.  Nothing revolutionary, but the dude raps well, makes all his own beats, and the whole thing knocks pretty hard.  Worth checking out for sure, especially if you're a UGK fan.  I'm off to Sims' place to finish the final sequence of his record.  Have a wonderful week enjoying the end of this amazing NBA Finals.  Doesn't even matter who wins at this point,  I just love to see it so close.  Next Tuesday it is.
— Beak
Drake – "Thank Me Now"
http://www.youtube.com/watch?v=qinaGB555r0
Big K.R.I.T. – "Something"