Man, what a crazy three days of football.  The playoffs never disappoint, and the last five minutes of that Auburn/Oregon game last night were truly nutz.  I'd like to start this post off with one of the more incredible plays I've ever witnessed.  Even if you hate sports, you're gonna have to be into this.  Marshawn Lynch took it to the Saints so hard on Saturday, knocking the defending champs out of the playoffs in the first round.  Vikings fans worldwide rejoiced!  This is the run of a lifetime:
http://www.youtube.com/watch?v=ynn7VGY2Asc
So crazy.  Anyways, speaking of three awesome days in a row, next weekend is gonna be an insane Doomtree extravaganza if you live in the Twin Cities.  On Friday the 21st, Cecil Otter is playing a show at the Cabooze with Culture Cry Wolf and Maria Isa.  Then on Saturday the 22nd, I'm gonna be playing my first ever headlining Lazerbeak show with the Ensemble of Legendz down at the Turf Club.  Marijuana Deathsquads and Double Bird are on the bill too!  Check out this informative web flyer that the kid Ander Other put together.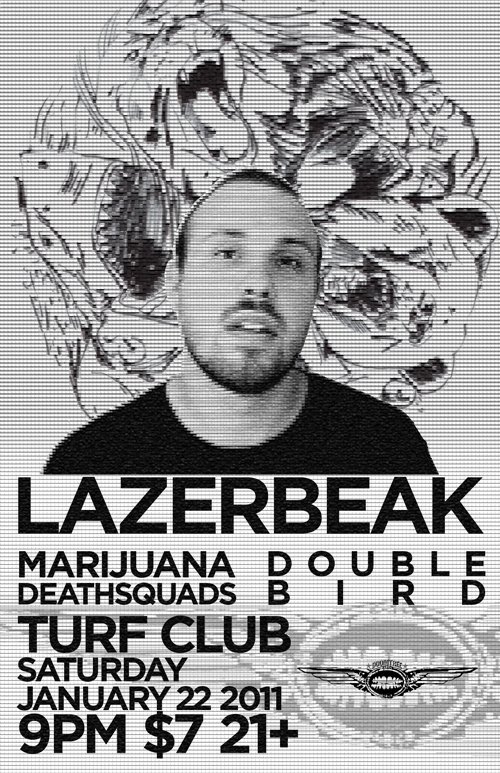 And then to top it all off, Dessa is playing a huge show at the Cedar Cultural Center on Sunday the 23rd with Crescent Moon and Big Trouble!  Outrageous.  If you are anywhere close to the Minneapolis-St. Paul area next weekend you should definitely come crush brews with us.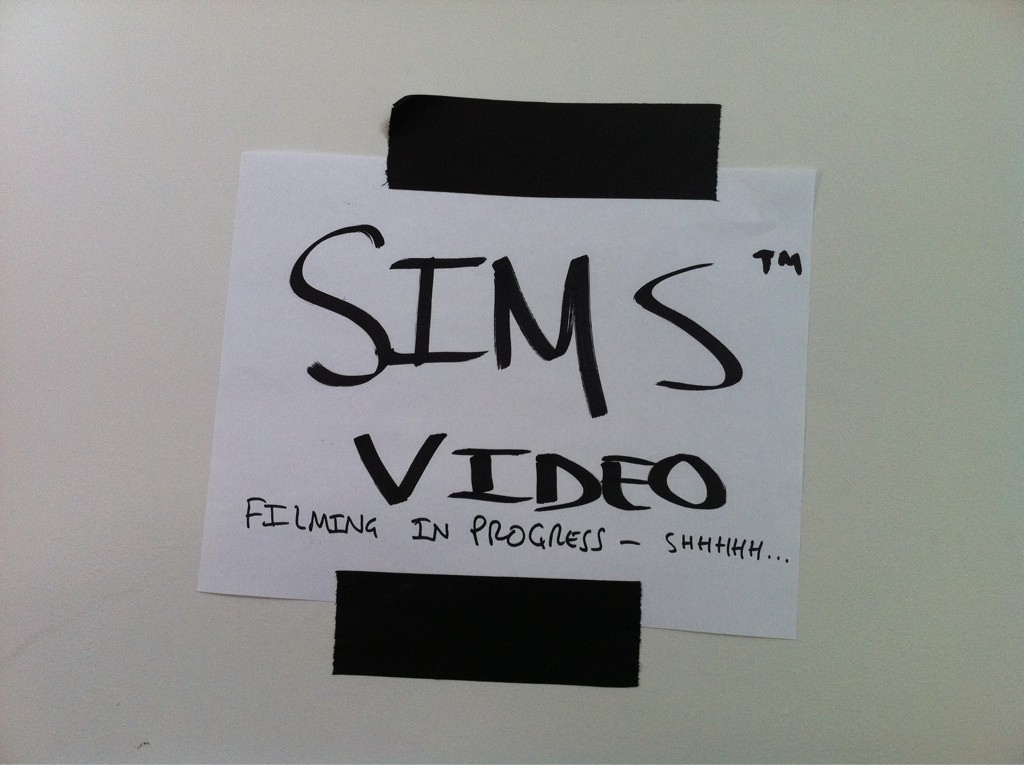 Over the weekend we shot a new video for the next Sims single, with Isaac Gale and Dave Jensen behind the lens once again (they did "Burn It Down" too).  I unfortunately didn't get any pictures, but I can tell you that I got to be part of a hilarious infomercial studio audience and there were also many fake scabs and sores applied to my face in makeup.  Haha, that's about all I can say for now.  Sims got a picture of the directing duo hard at work: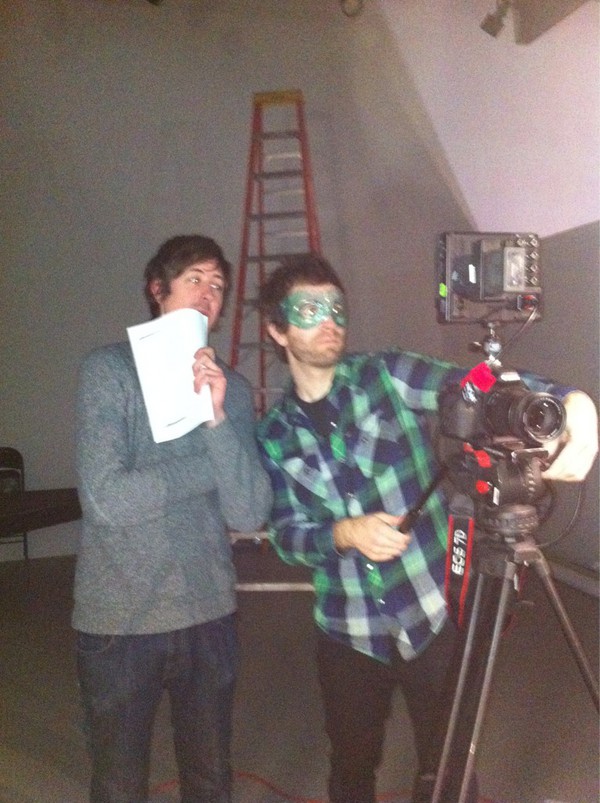 Super pro.  More details on the single and the video coming very shortly.  In the meantime you could always pre-order the album if you haven't already (nudge, nudge).
Well, I'm gonna make this post kinda short today because I can't think of anything else to write.  I'll leave you with a Bonus Jam though.  It's the new Jay-Z/Kanye single that dropped last night off of their collabo mini album Watch The Throne that's coming out in March.  I'm not totally sure if I like this or not yet, but I do love the fact that the song is called "H.A.M."  Ye's verse seems way phoned in, but the chorus is hitting pretty hard to me.  The beat is by Lex Luger (of Rick Ross/Wacka Flocka fame), but I can only assume that Kanye is responsible for a good amount of the lengthy opera outro.  I should also preface this with the fact that I've only listened to this song with earbuds.  I'm sure it will knock much harder in the Camry, which will probably make it rule ten times as much as it does right now.  Anyways, I hope you have a great week and I will most definitely see you next Tuesday.
— Beak