Bam!  Welcome back to Tuesdays With Lazerbeak.  Let's start this week's post off with a bang.  Below is a video unveiling of all the intricate and insanely awesome artwork for Bad Time Zoo, our most elaborate album packaging yet!
Shot by Ben LaFond and put together and edited by our good friend Ben Cohen.  All the artwork was created by Adam Garcia.  SO thrilled with how this all turned out.  Origami vultures dude.  The beat in the background is actually another instrumental off the album, from a song called "Weight" that we've been playing live since the Doomtree tour.  BANGERZ.  I know we've been shoving the pre-order in everybody's face quite a bit this last month or two, but seriously, it means a lot to us and there is only about a week left to order and get all the crazy bonus items.  Boxcutter, 2 bonus tracks, access to private webcast (going down at 8:00pm CST on Feb. 10th), signed CD, signed poster.  And a limited t-shirt and screenprinted box with the deluxe order.  Go to our webstore HERE to check it all out.  And if you're able to, help spread the word about the artwork video to all your peoples.  It would be greatly appreciated.
We started signing the initial pre-order CDs at the last Doomtree meeting, and poured out a couple shotz to celebrate the occasion.  Unfortunately we haven't figured out a way to include a shot of Henn-dog with pre-orders at this point.  Keep you posted on that.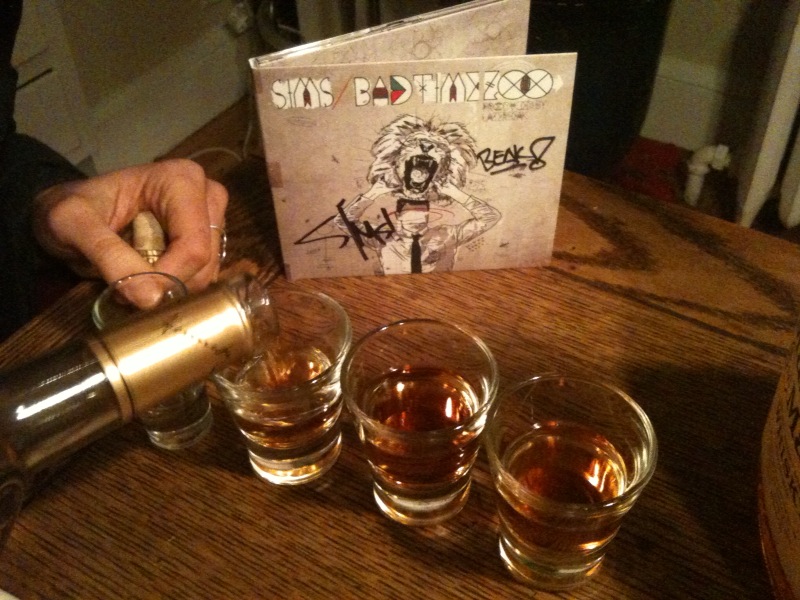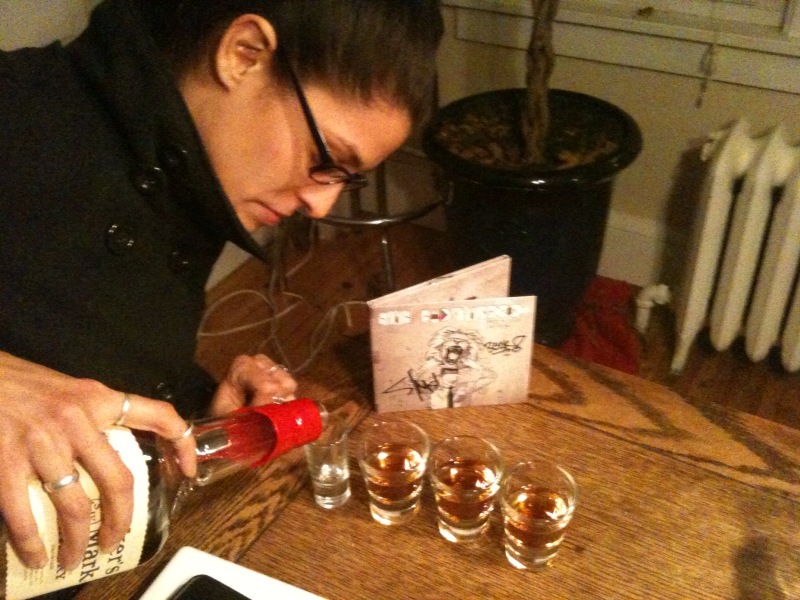 Then on Friday we started to practice for the big BTZ release show.  Sims, Plain Ole Bill, and I got together to piece together a set and made quite a bit of progress.  Check out this new video installment of the We're Workin' Hard series with the three of us very intent on creating a new interlude banger for the show, haha.
Paper, Mike, and Stef all flew in over the weekend and the whole crew traveled up to Duluth to rock our first all crew show since the Blowouts.  So good to get everybody back together again, felt like tour never ended actually.  Here's a few pictures I was able to grab.  Paper and Mike back together again at long last.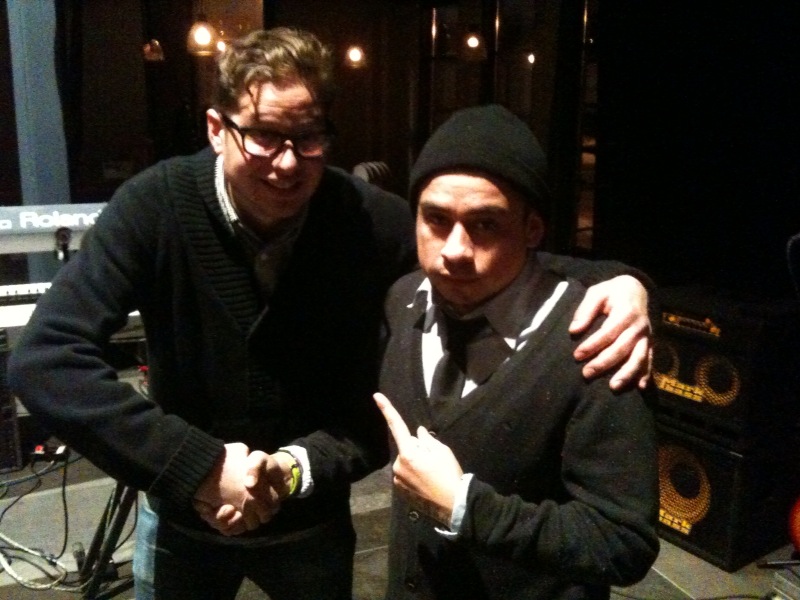 Paper and Dess rubbing in the fact that they wear glasses.   Showoffs.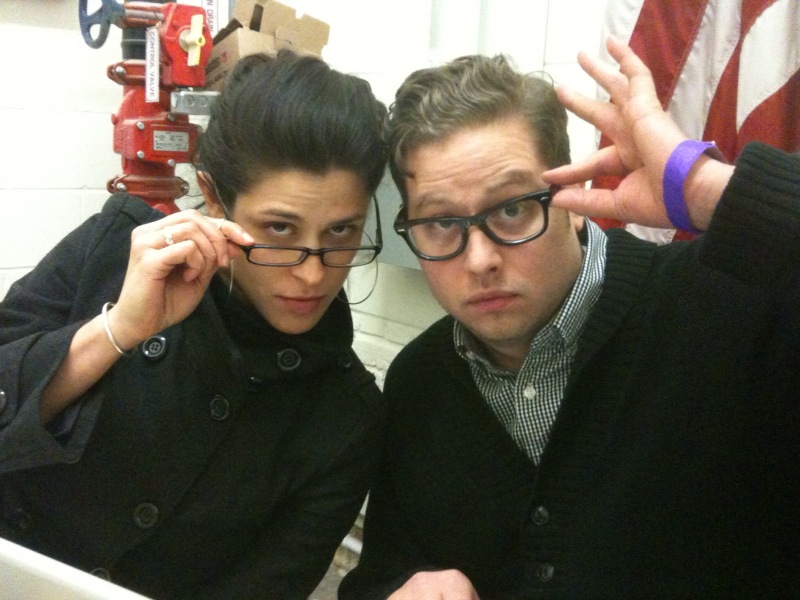 Actually I'm realizing that Paper ended up photo bombing this whole night.  Here he is getting in the way while I tried to get a shot of the crowd.  Showoff!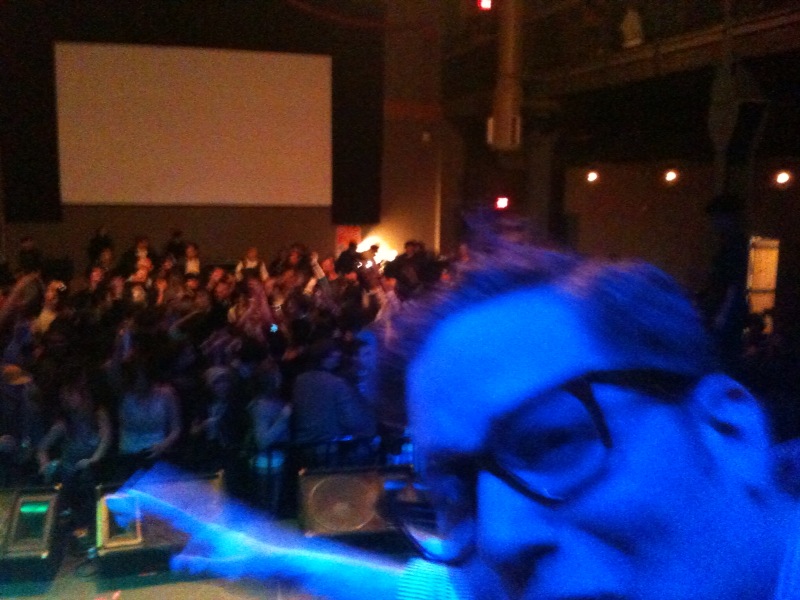 Four-Headed Backstage Monster.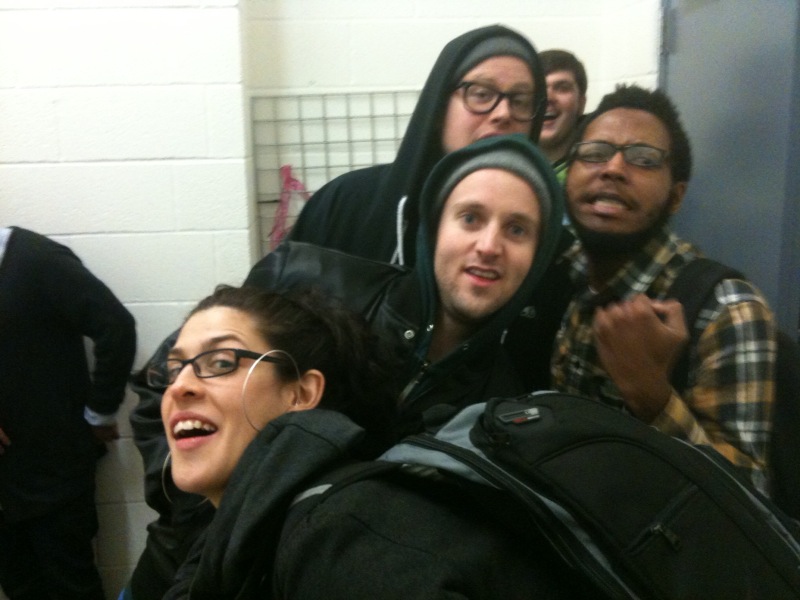 The one picture I managed to grab while Paper was distracted with food.  Cecil was up to something I think.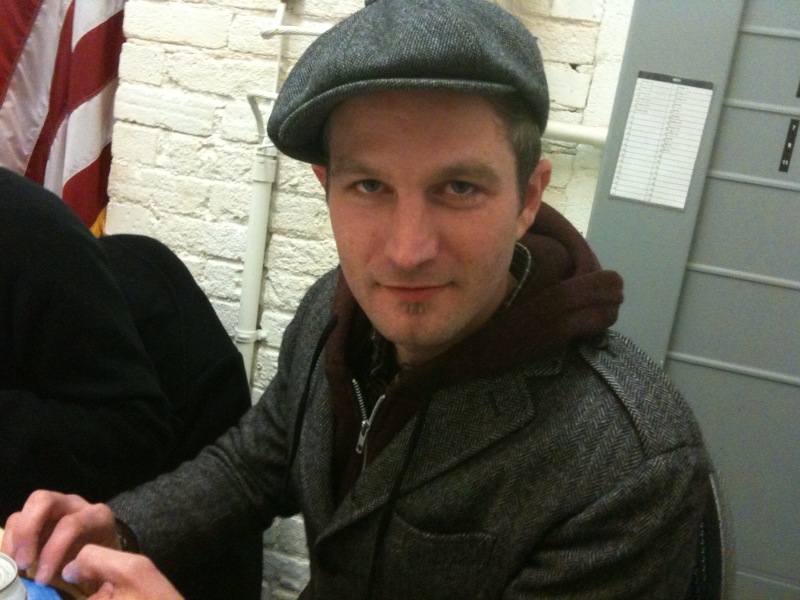 And this was the view from our hotel.  Lake Superior had a thin layer of ice over it, but you could still see the waves moving underneath it.  So weird looking.  Not that the iPhone does it justice, but you get the idea.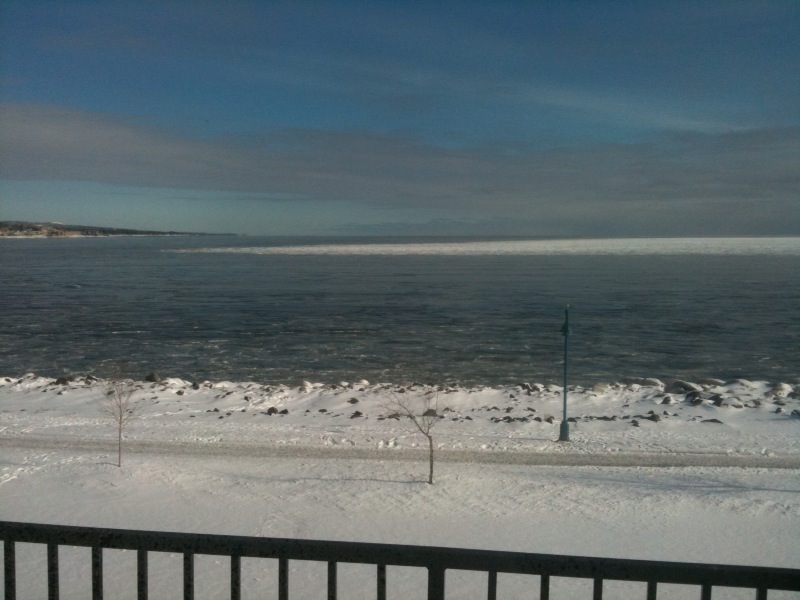 On Sunday night I got together with Stef to hear some of the new songs he's been tracking out in Los Angeles.  The album is still early on in the recording process right now, but based off the 6 or 7 snippets he played me, this one is shaping up to be the most unique and ambitious sounding record he's made to date.  Really excited with the direction he's taking.  Now I just gotta get back down to the Legend Lair (read unfinished basement) to crank out some more heaters for the project.  Here's Stef making a really weird face while sipping on a Strongbow.  Wishing him and Mike a safe trip back to L.A. as they continue this dual solo album making process.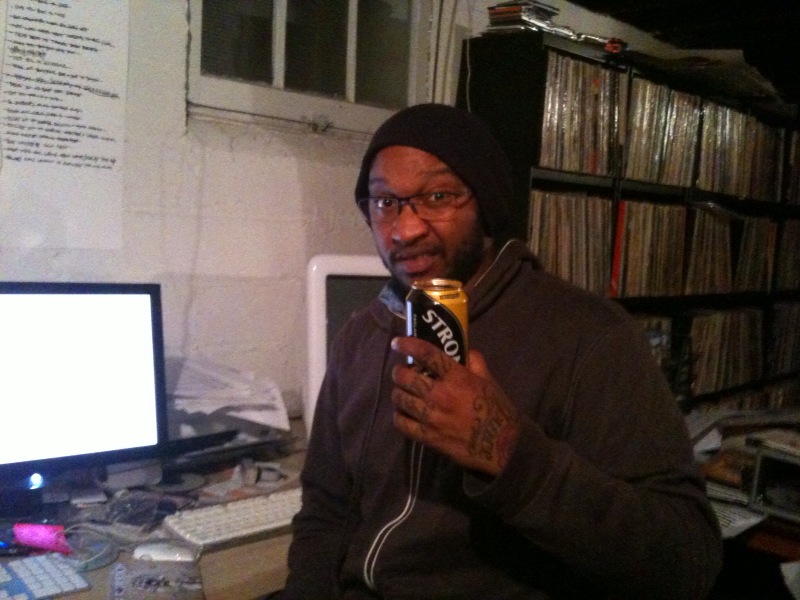 All in all, a really productive week.  Plus the Superbowl is this weekend!  Probably my favorite day of the year, even if I hate both teams in it this time around.  Expect a full update on our annual Superbowl party in next week's post (presumably chock full of excessive crock pot pics).  I'll leave you with a couple of Bonus Video Jams.  Just a few semi throwback West coast summer anthems to cheer you/me up in these dregs of winter.  The first is by Roscoe (he's somehow related to Kurupt if I remember right).  He sampled Earth, Wind, and Fire for this "Smooth Sailin'" track back in the early 2000's.  I remember Mike and I really liking his first album Philafornia, even though the dude never really seemed to blow up outside of the West coast.  The second one is off that awesome 213 collabo album that came out back in 2004.  Snoop, Warren G, and Nate Dogg.  I love this album  to this day and I'm not even that huge of a West coast dude normally.  Kanye West on the beat too, back when he was looping up soul records and getting placements on random projects.  Hope you enjoy them.  Now you'll have to excuse me while I go shovel for the third time in 24 hours.  Hope you have a great Superbowl weekend.  See you next Tuesday!
— Beak