Boom!  Week two of the Into the Spin Tour is underway, and we have made it all the way to beautiful sunny California (Sacramento at this very moment in time).  Here's a quick informative video of Dessa, Sims, and I hopping out of the trailer to let you know where we'll be over the next week:
We didn't have any internets in the hotel this morning, so I am live blogging from the Blue Lamp in Sac Town (the Bay Area and back down) about an hour before doors.  Running out of time, so I'm just gonna post a ton of the pictures we've been able to snap over the past week.  Content is king or something like that.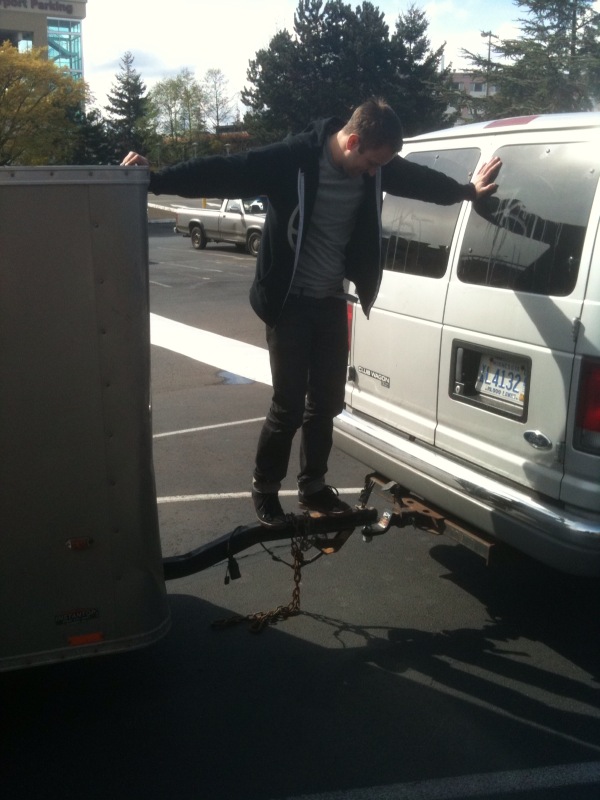 Sims: the great unifier, handy mechanic, and missing link between the trailer and the van.  So glad to have his automotive expertise with us on this run.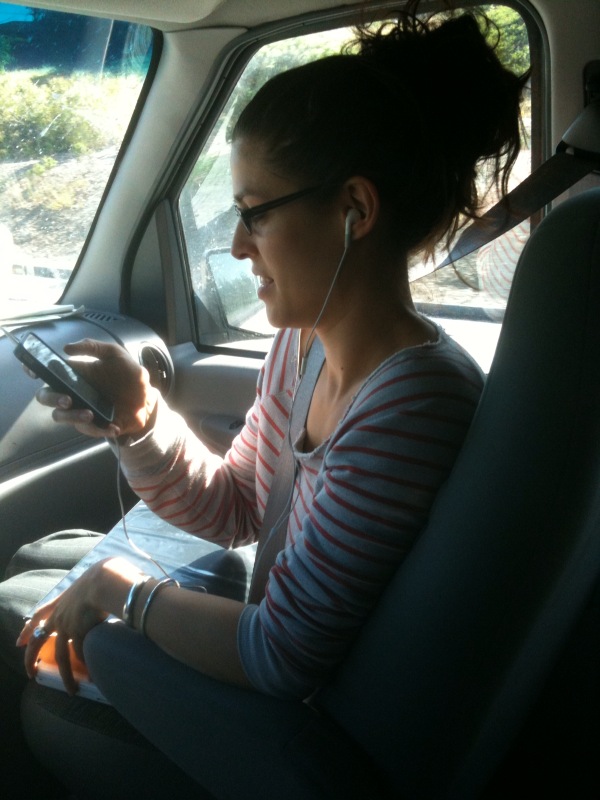 Dessa: the ultimate multi-tasking tour managing bawse.  At any given moment she can be found riding shotgun, booking hotels, advancing shows with promoters, doing interviews, taking conference calls, and eating unconventional fruits.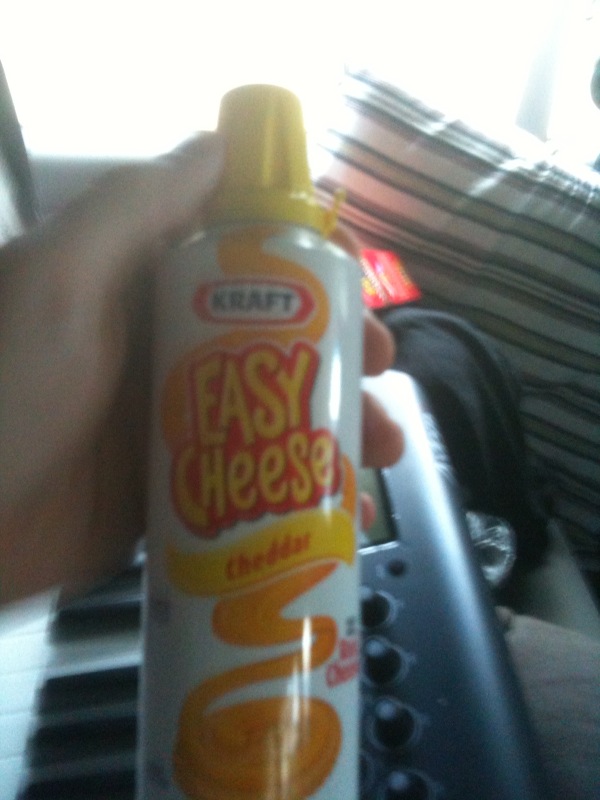 Speaking of food, this is all that remains of the Mom Snacks after a week and a half on the road.  Trying to ration it out as long as possible.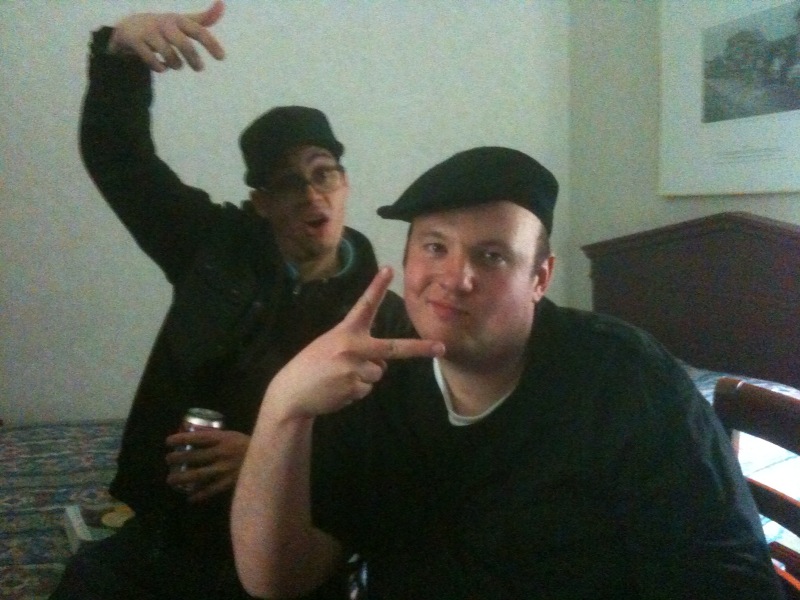 That's Sean chunking up the deuces in the above picture.  We rang in his 30th birthday at midnight in Vancouver.  Gotta say we did it pretty big for being so far away from home.  Here he is posted up as something I can only refer to as The Human Van Call Time.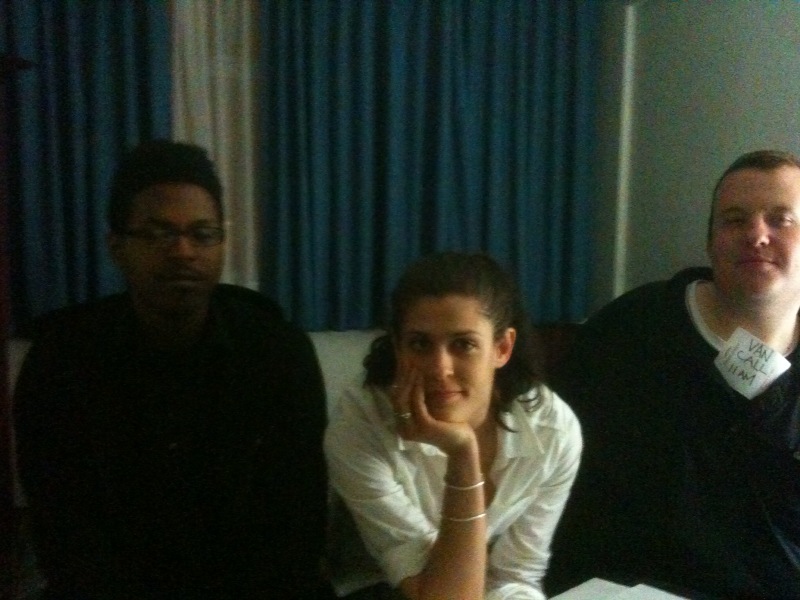 Here's Ander holding it down at the merch table, like he does every night.  The merch does cost a little bit of dough (and we certainly do appreciate it), but the smile is absolutely free.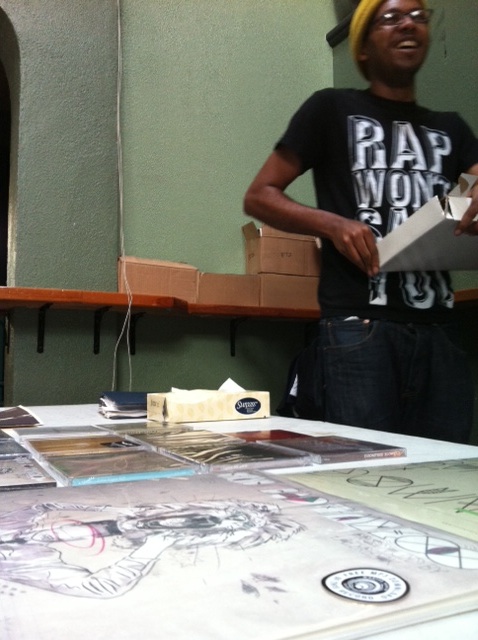 And here's my dude rocking a pretty mean mug for eating at the first In-N-Out Burger of the tour.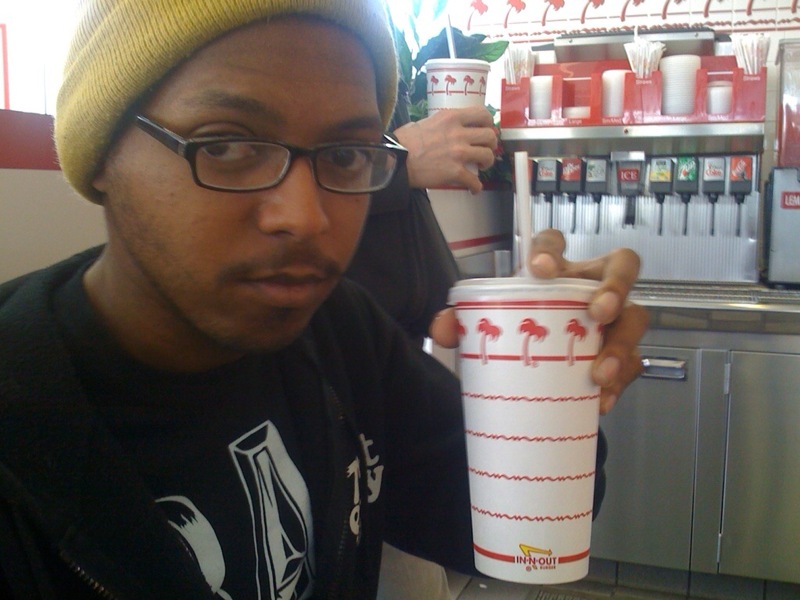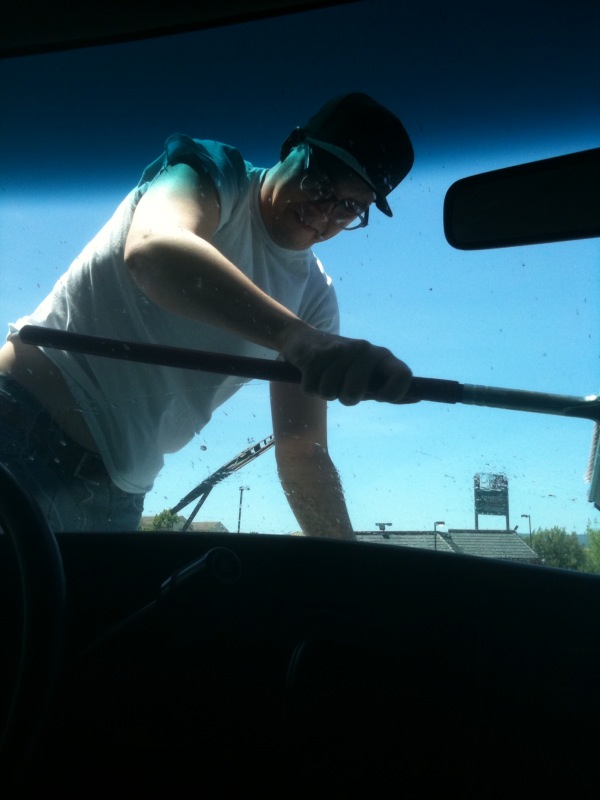 Joey (drums) cleaning some pretty filthy bug juice off the windshield.  The picture below I'm still a little confused about though.  Must be a drummer thing.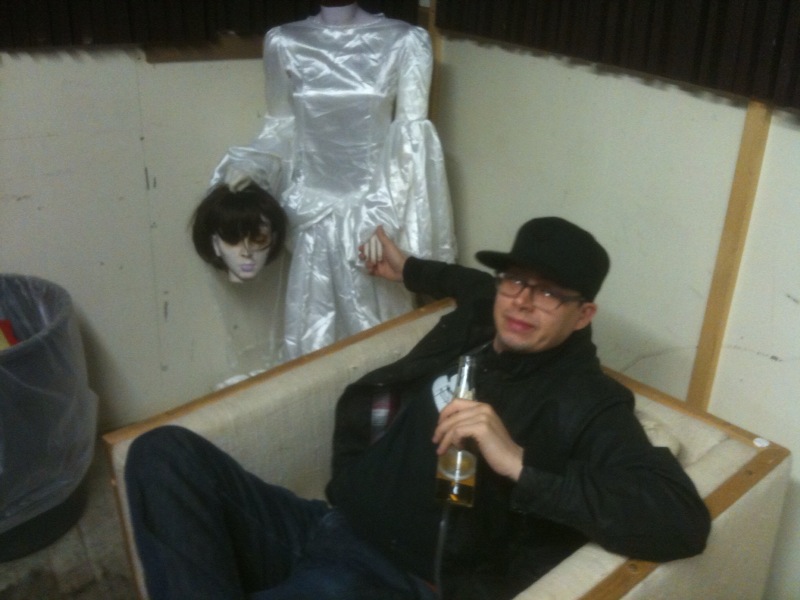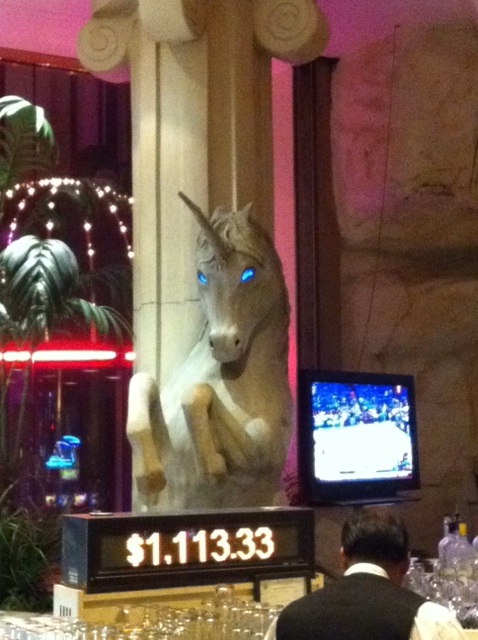 We stayed in an awesome Reno casino called the Atlantis on our night off before Cali.  They don't really like you snapping pictures in the casino for obvious reasons, but Dessa was able to steal this image of a possessed diabolical blue-eyed unicorn before we were confronted by security.  Here's Dustin, Sims, and myself holding it down outside of the fine establishment the next morning.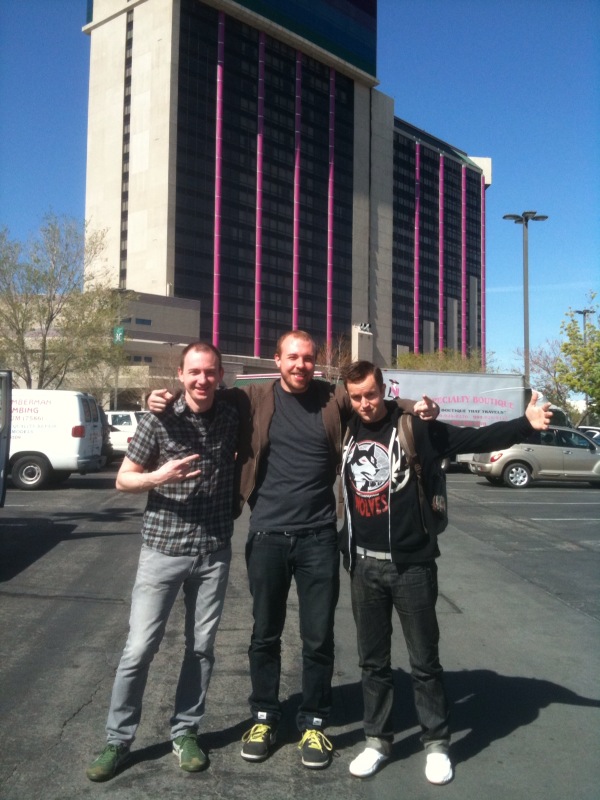 We walked by a skate park in Portland that contained a skate ramp leading up to a basketball hoop.  Unfortunately we weren't able to capture the incredible triple gnarly ollie kick flip 980 that led up to this fantastic dunk, but you get the idea I'm sure.  This is the only face one should make after slamming the rock down with such vicious authority.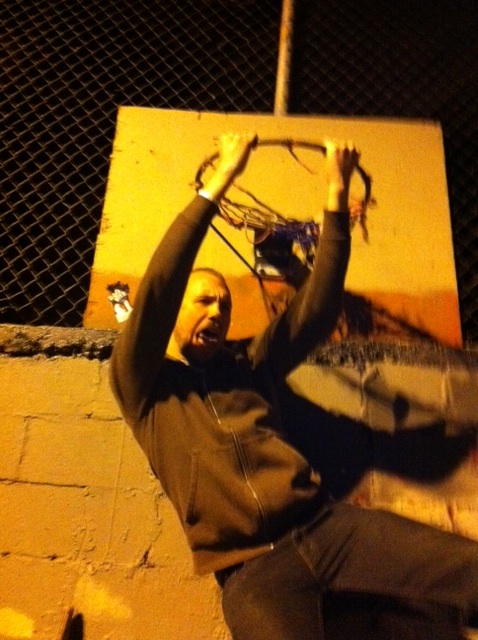 On that same walk Sims happened to stumble upon an urban forest who's porportions were very strange.  Here he is demonstrating the bizarre phenomenon by picking a few choice trees for the van.  Can't tell if Sims looks like a giant or if the trees look tiny.  Maybe this didn't work as well as I thought it did.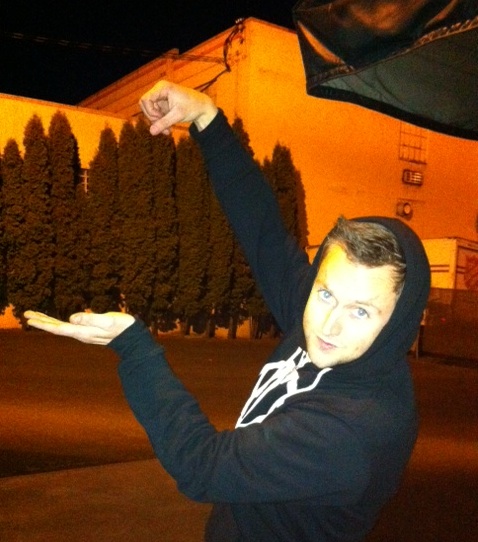 After a hard night's work, sometimes a brief One Beer Legend Pointing Hotel Party is in order right before everyone brushes their teeth and crashes for a few hours of shut eye.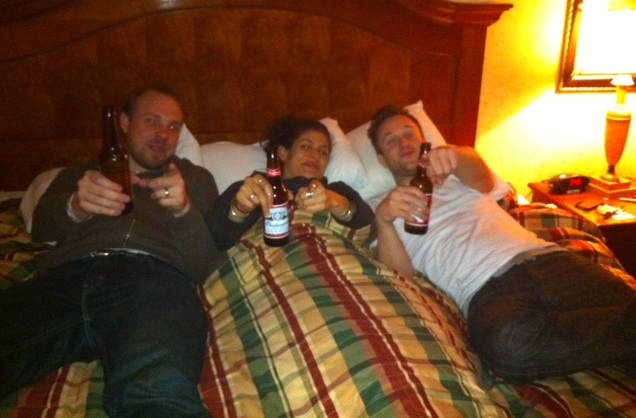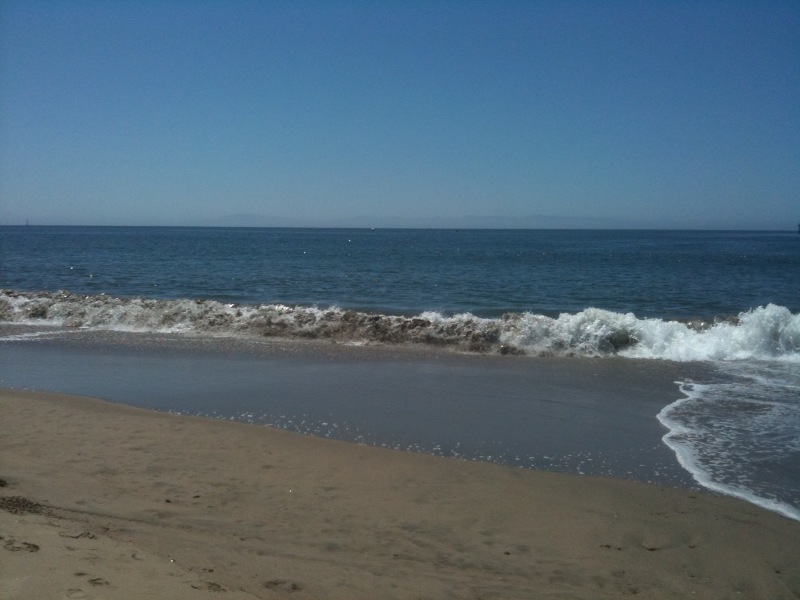 We made it to the ocean yesterday.  Santa Cruz to be exact.  What is it about huge masses of water man?  So nutz.  On our walk down the boardwalk we stumbled upon the Capri Motel, where we invented the Lava Banger shot nearly two years ago on a Doomtree summer tour.  Had to take a couple pictures to capture the history that was made that night.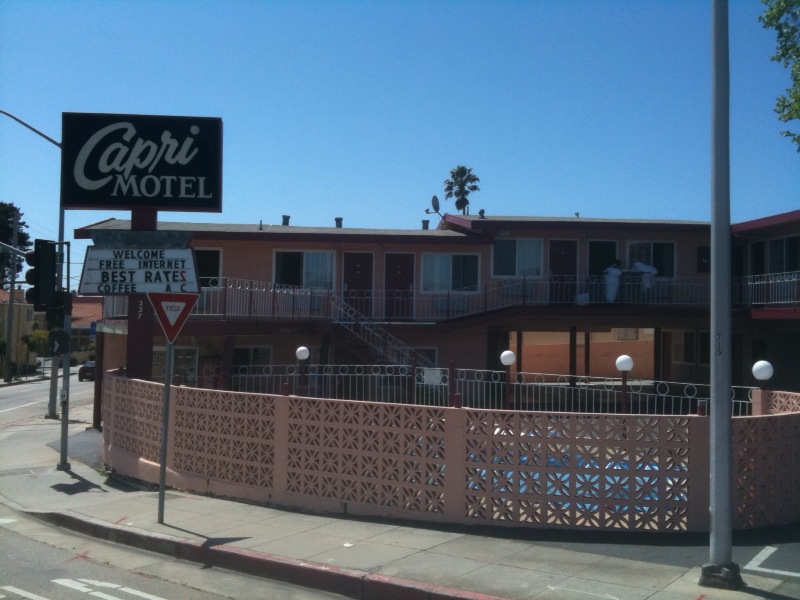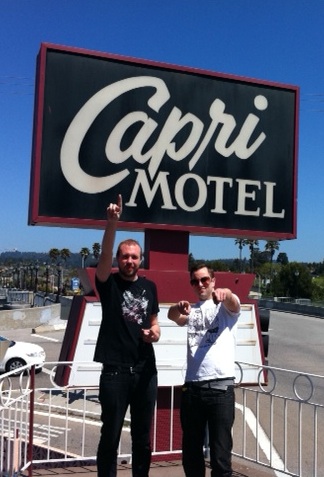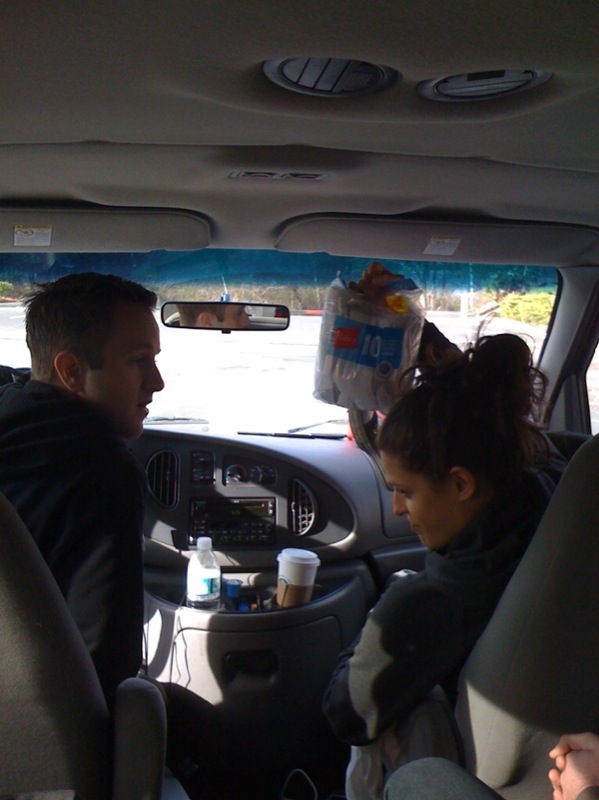 Socks.  A must.  And we own them all.
Played an instore in Portland and one of Dessa's number one fans showed up to rep the wings and teeth.  Adorable.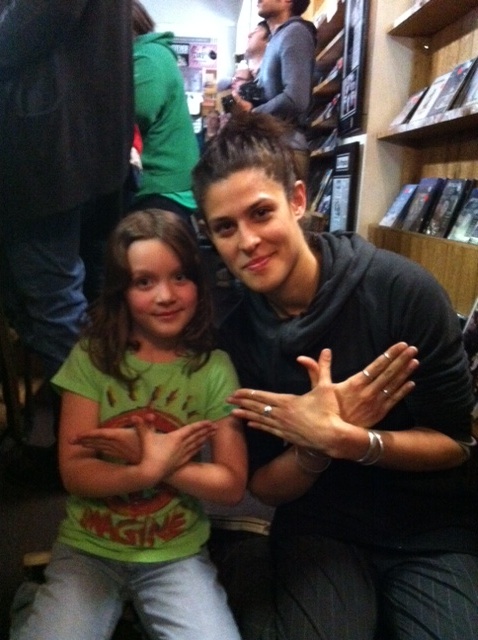 There are some pretty impressive white kicks being worn on this tour, but I think I have to give it up to Sims for rocking these extremely clean white leather loafers with such ease.  It's so grown for us right now.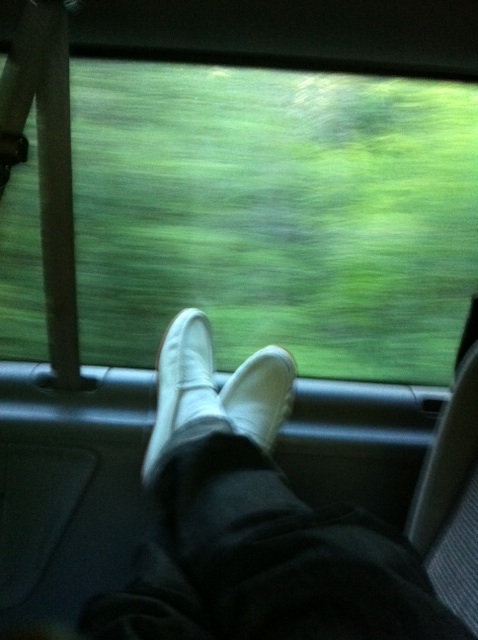 Well, that's about all the time I've got right now.  Tour is ruling and van morale is high.  Thanks to everyone that has come out so far and showed love.  Looking forward to seeing even more of you over the next couple weeks.  We'll keep posting little videos and pictures of our progress throughout the week, so stay tuned.  See you next Tuesday for sure.
— Beak