Well, I suppose every insanely awesome weekend deserves another.  This past Saturday our comrade, brother, and ultimate homie, Andrew Sims, was married to his lovely bride, Sarah, at one of the most perfect and beautiful wedding/receptions ever bestowed upon mankind.  It's hard to truly express how special last weekend was, just an overwhelming amount of friends and family and smiling faces.  It all started out on Thursday with a dudes night out on the town.  16 of us piled into Manny's (incredibly nutz fancy steakhouse downtown) and ate our faces off.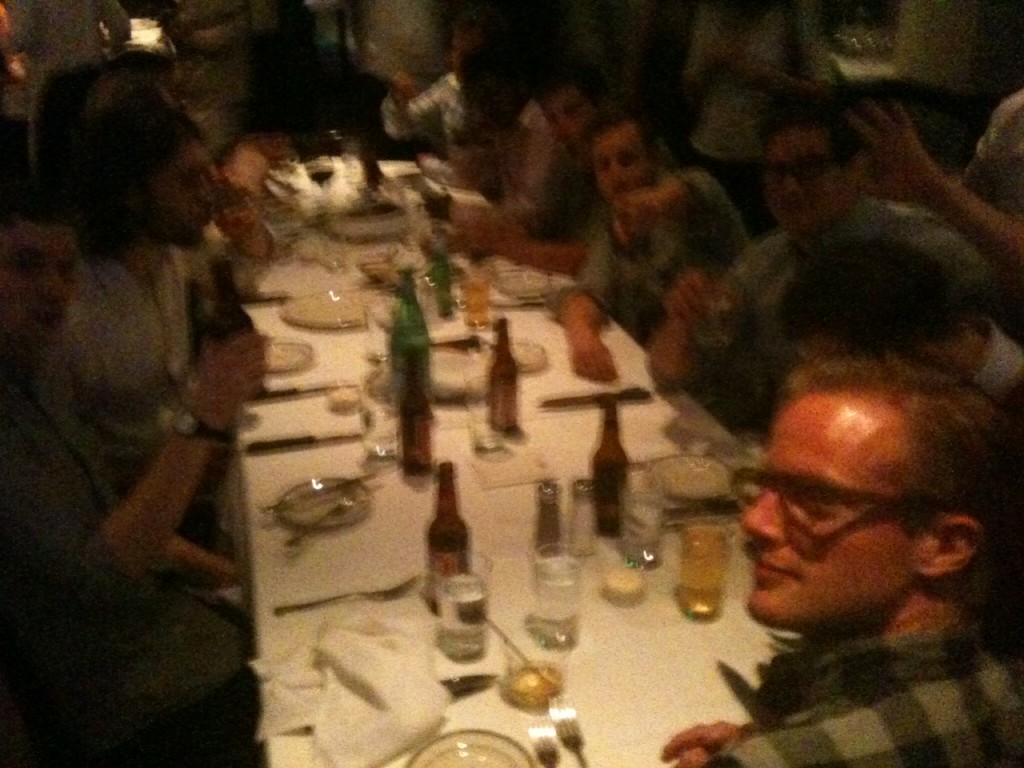 Apologies per usual for the poor quality phone pics, but you get the idea.  Shouts to our most recent transplant and Best New Guy In Town: Astronautalis (seated at the head of the table).  So thrilled to have you in our city big homie.  Also, in case you were curious, my steak looked a little something like this: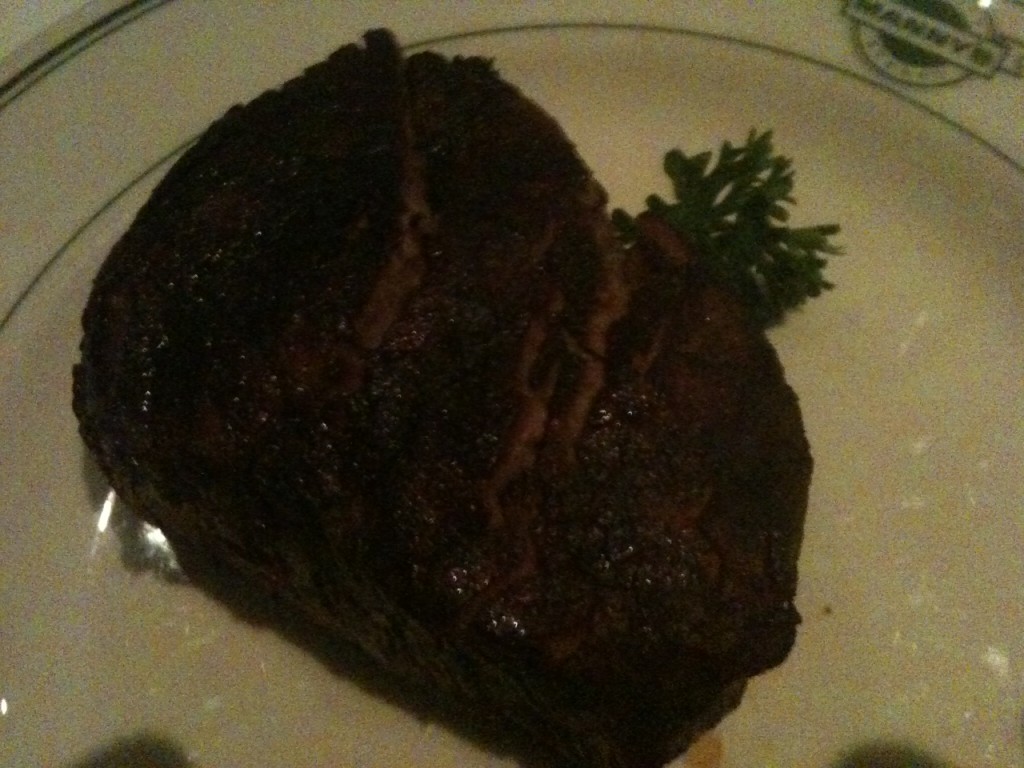 Type in #steaktweet on Twitter to get a feel for the rest of the fellas selections.  There was about 45 minutes of silence after dinner while everyone attempted to digest what they had just eaten, and then we hit the Yacht Club patio for what has now become a bachelor party end of the night tradition/rites of passage.  Nothing but the best times.  Commander Handsome was the name bestowed upon the crew that night, due to the rare amount of done-upness being displayed (although I think Handsome Commandos could work just as easily and gives off a little bit cooler military vibe).  Also, congratulations to Sims on being maybe the first dude ever to not puke in the parking lot of the Yacht Club at his bachelor party.  Not an easy feet to pull off from personal experience.
The following night was the wedding rehearsal and grooms dinner.  Dessa and I had the great honor of being asked to co-officiate this wedding (first time for everything), and we spent all last week scrambling to write out the ceremony and subsequent speeches.  The rehearsal was a tremendous help, and afterwards we got to hang with Sims' and Sarah's family and eat tremendous Ted Cook's BBQ.  Best grooms dinner meal ever.  Here is the lovely couple donning the ever popular Legend Point.
And here is Sims' entire family going in!  This Legend Point thing might really have a shot at the big time.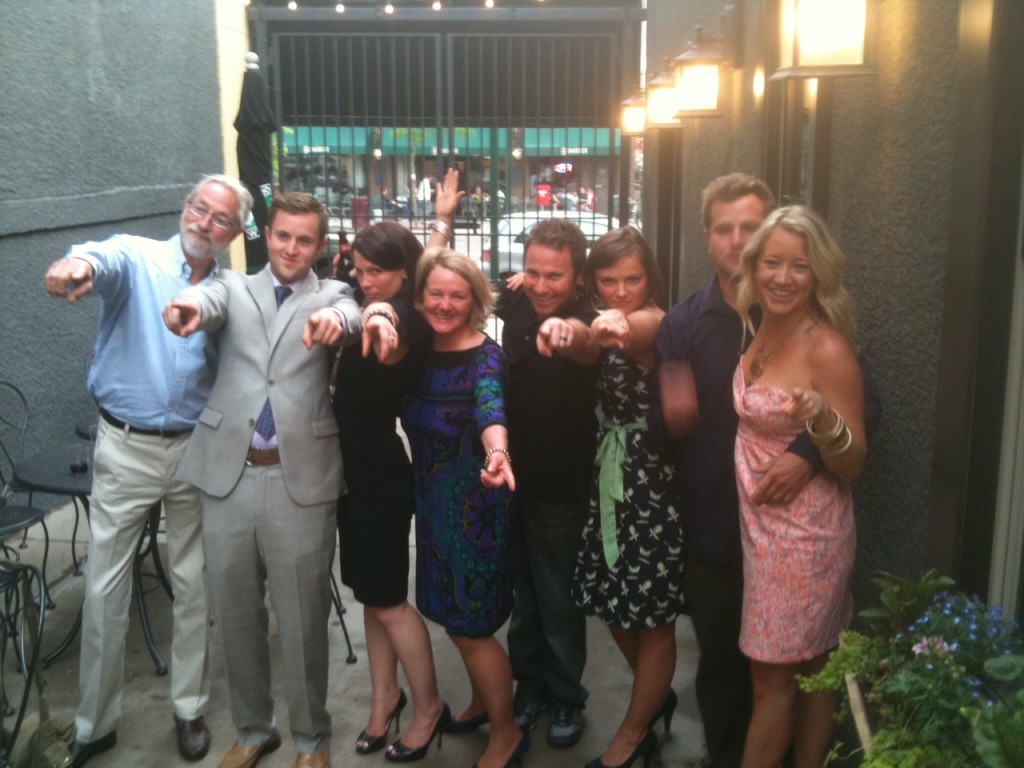 And now for the big wedding day.  Sims asked all of Doomtree to start the ceremony by walking him down the aisle (so awesome) to the tune of Outkast's "SpottieOttieDopaliscious" instrumental (I'm dead serious).  We were told by the wedding coordinator that the official title for a group walking down the aisle like that is Honor Guard.  Perfect.  Here is a shot of Sims and his Honor Guard pre-wedding ceremony, courtesy of wedding photographer extraordinaire Ben LaFond.  I gotta say, we clean up pretty good.  Seriously so honored to support our man like this.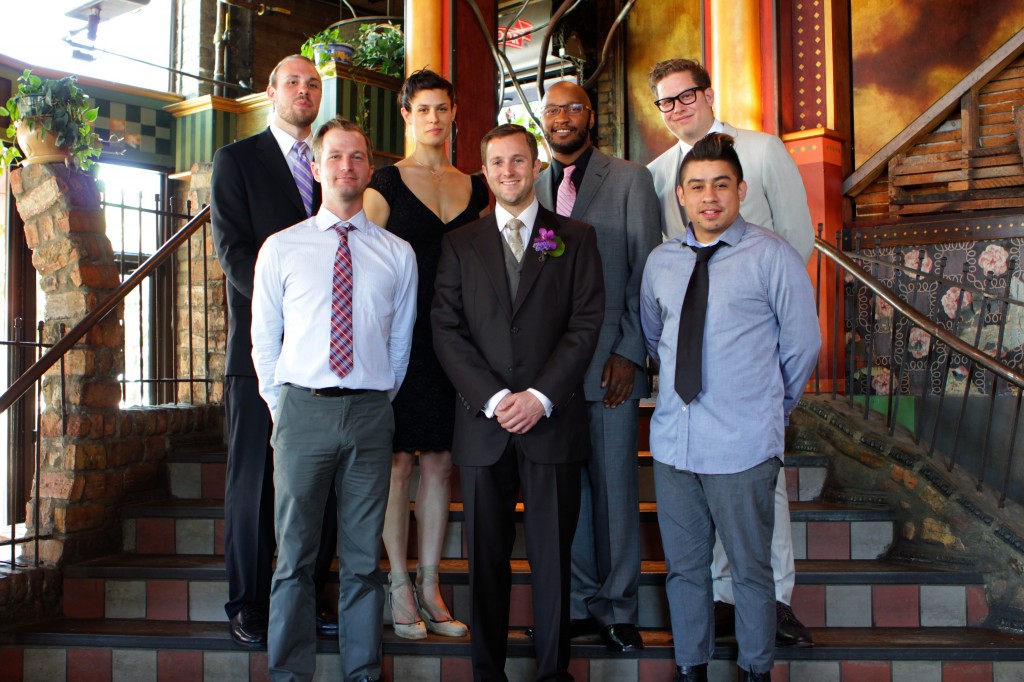 And here's a few pictures of the ceremony (courtesy of Brittany Mader and Diana Ross-Gotta).  Everything went off without a hitch (from what I can remember of it at least), and there was not a dry eye in the room when these two read their vows.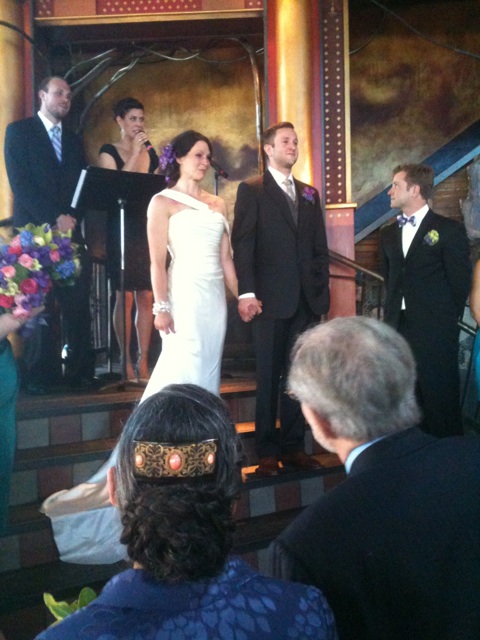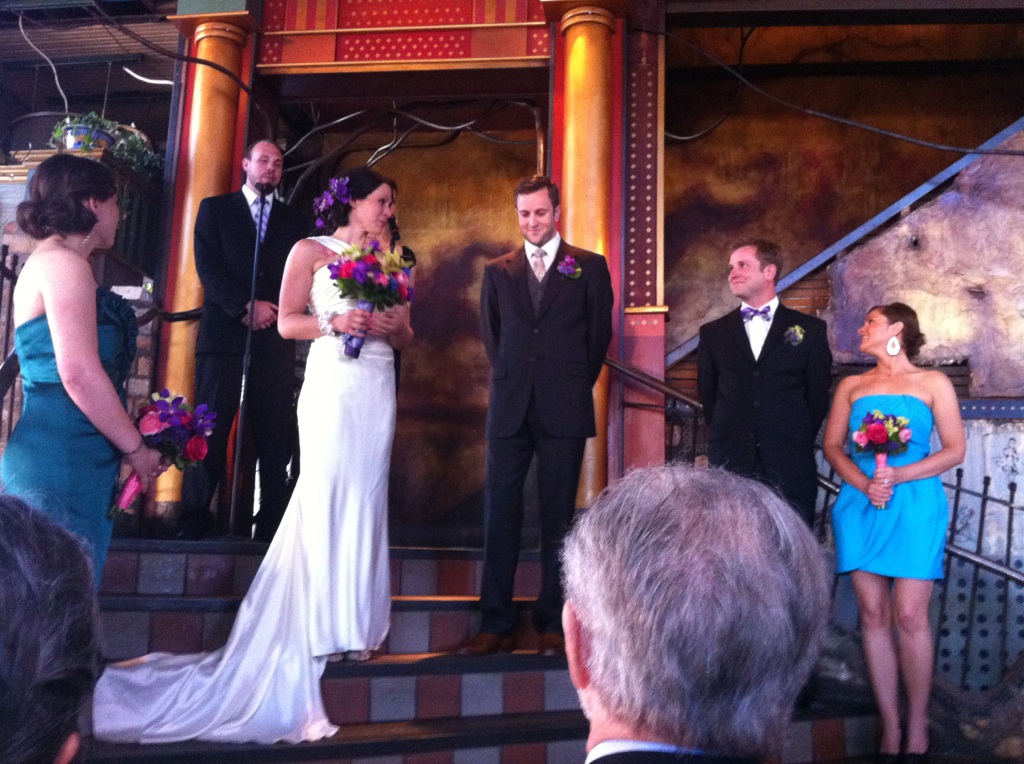 BOOM!  Married.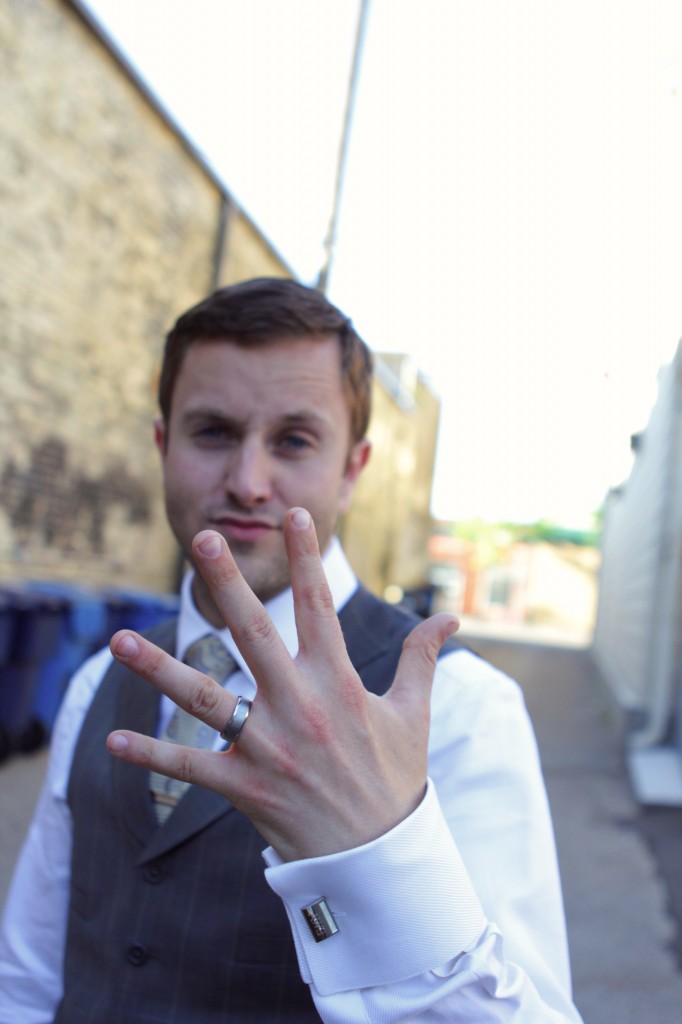 (courtesy of Ben LaFond)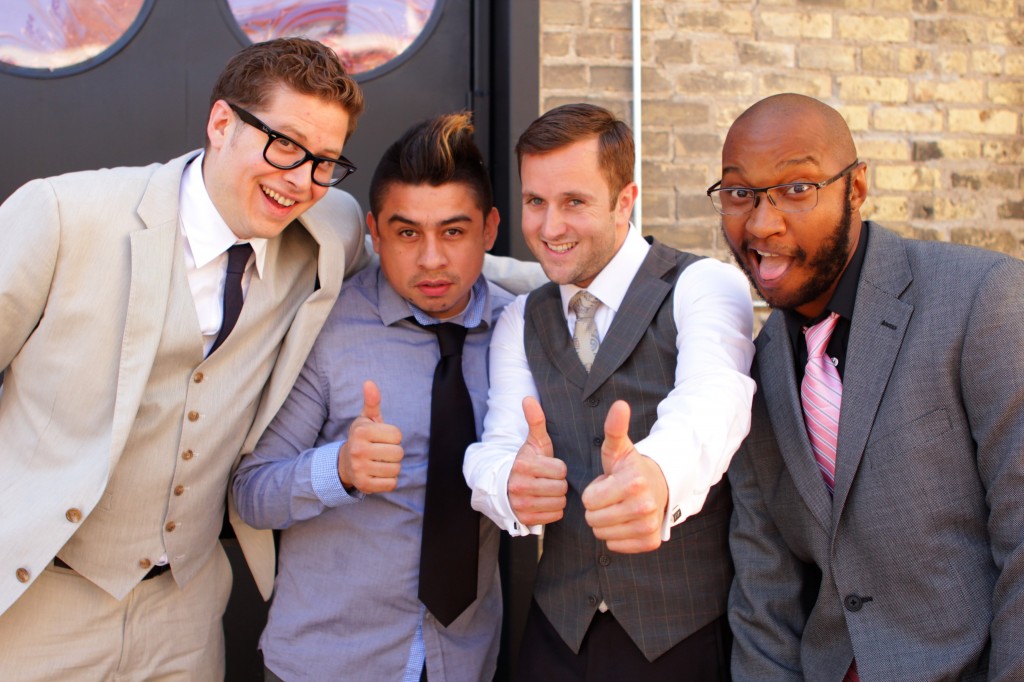 (courtesy of Ben LaFond)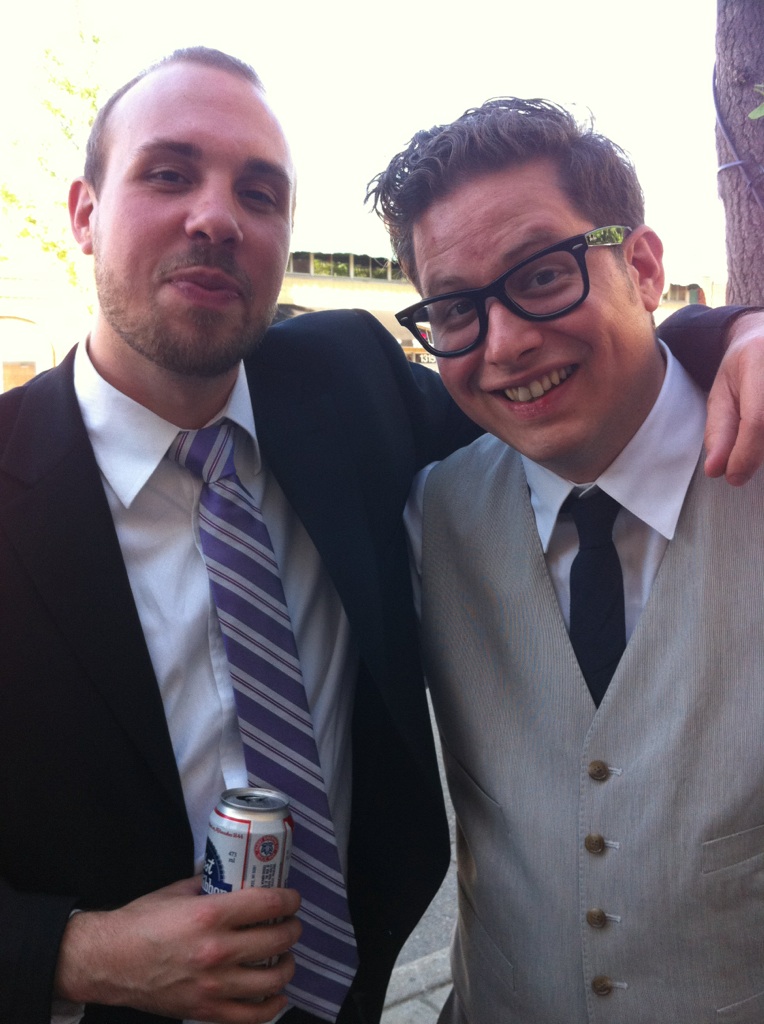 (courtesy of Diana Ross-Gotta)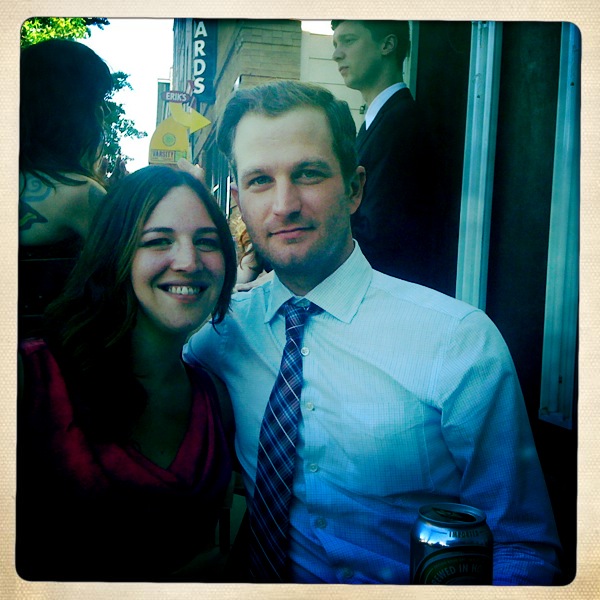 Paper Tiger and Plain Ole Bill held it down all night on the 1's and 2's.  I feel like the amount of Earth, Wind, and Fire played at a reception can make or break the whole night.  You don't wanna just play "Let's Groove Tonight" and "September," but you also don't wanna go overboard and start busting out that 8 disc greatest hits anthology.  Of course these guys, ultimate pros that they are, threw in just the right amount.  Extra bonus shouts for dropping "Brazilian Rhyme" after dinner and resisting the urge to blend it into that Roscoe "Smooth Sailin" joint.
Stef's mom, Grace, hosted an awesome karaoke hour later in the evening which I'm happy to tell you I have absolutely no footage from.  Let's just say that yours truly belted out a seriously subpar version of SWV's breakout hit "Weak" to start out the night, only to be one upped by Mike and Stef's spot on rendition of Usher's "Nice and Slow."  90's R&B is alive and well, trust me.
Joe Mabbott (engineer to the stars) and his wife, Nell, brought out their newborn baby to the festivities.  Here is the beautiful Neve dressed to the nines and rocking some seriously bawse shades.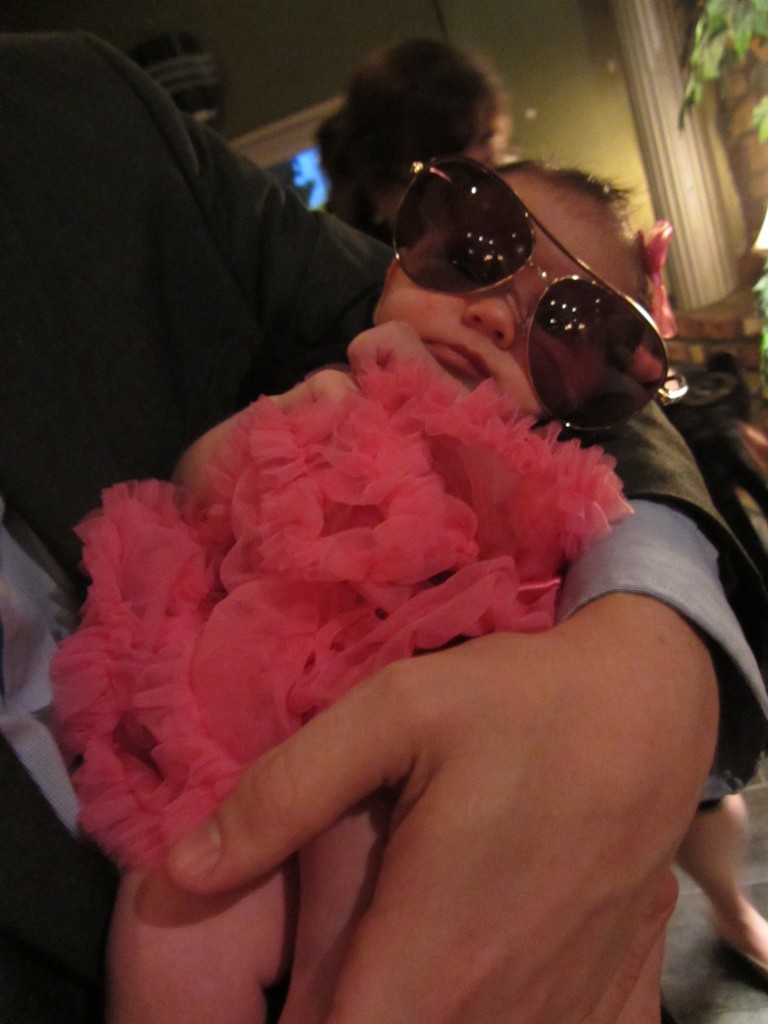 That's about all the pictures I got.  An earth shattering, humongous congratulations to Sims and Sarah.  I could not be more excited for the both of you.  You're the best around.  Thanks for such a glorious and joyous weekend.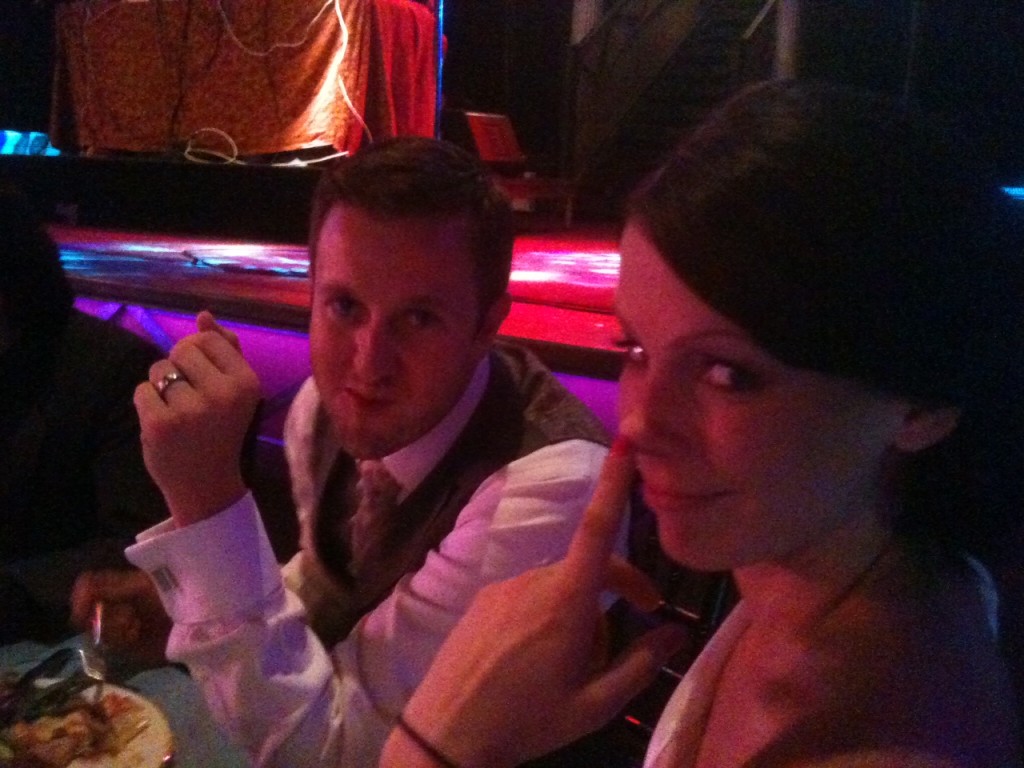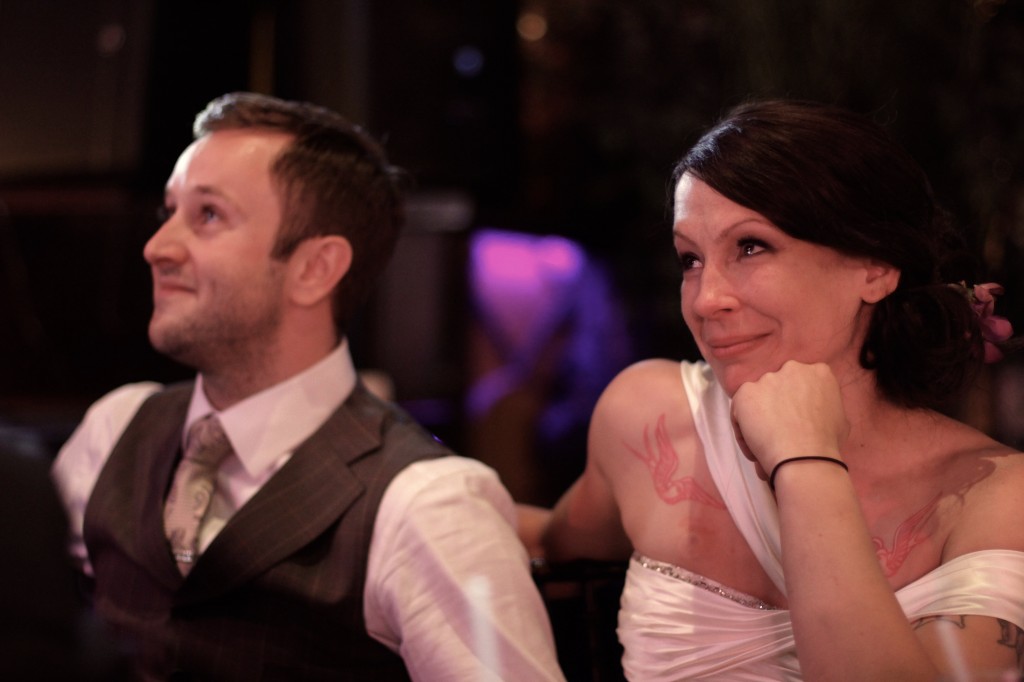 (courtesy of Ben LaFond)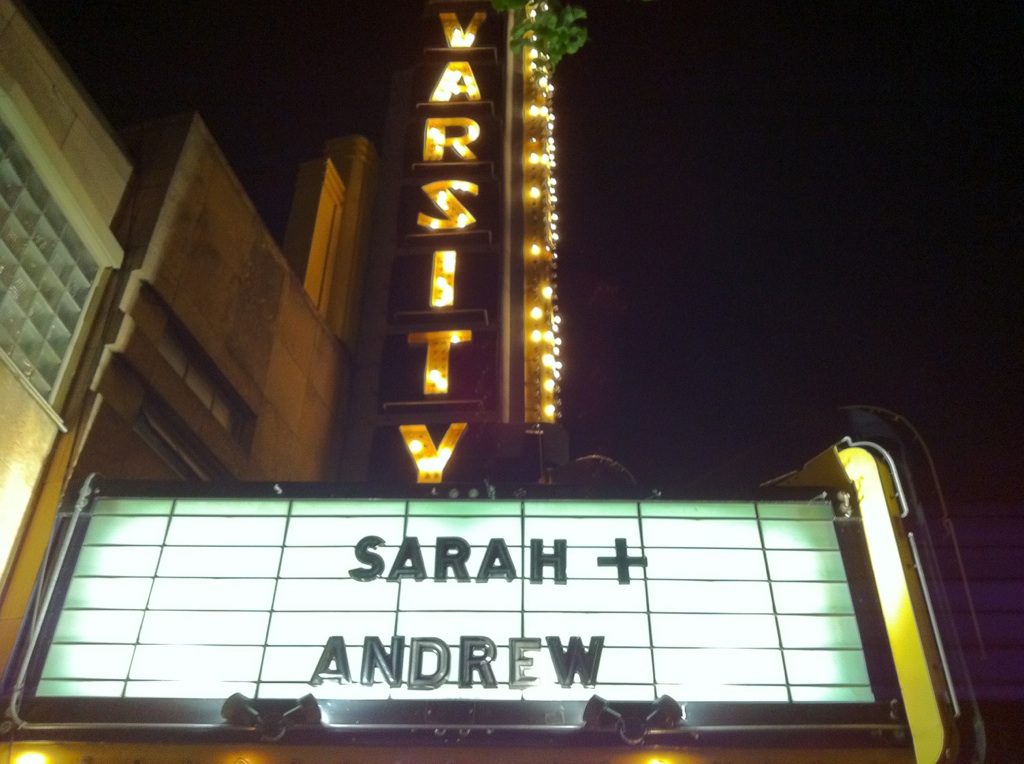 (courtesy of Ander Peevy)
Now for a brief rap segment before we conclude this "longer than Pippen's arms" post (I see you Jay).  I posted last week about the insanity that was Soundset.  Earlier that day Last of the Record Buyers hosted a production showcase in a side tent off the mainstage.  I was one of the many producers asked to play some beats and hang out, and I had an absolute blast catching up with my producer brethren.  Shouts to Brandon Allday, Medium Zach, and Kevin Beacham for their continued support of all beatmakers everywhere.  Here's what it looks like when you drag us all out of our basements and force us into the sunlight.  All photos are courtesy of Brandon Bagaason.  Check out more info at the Last of the Record Buyers website.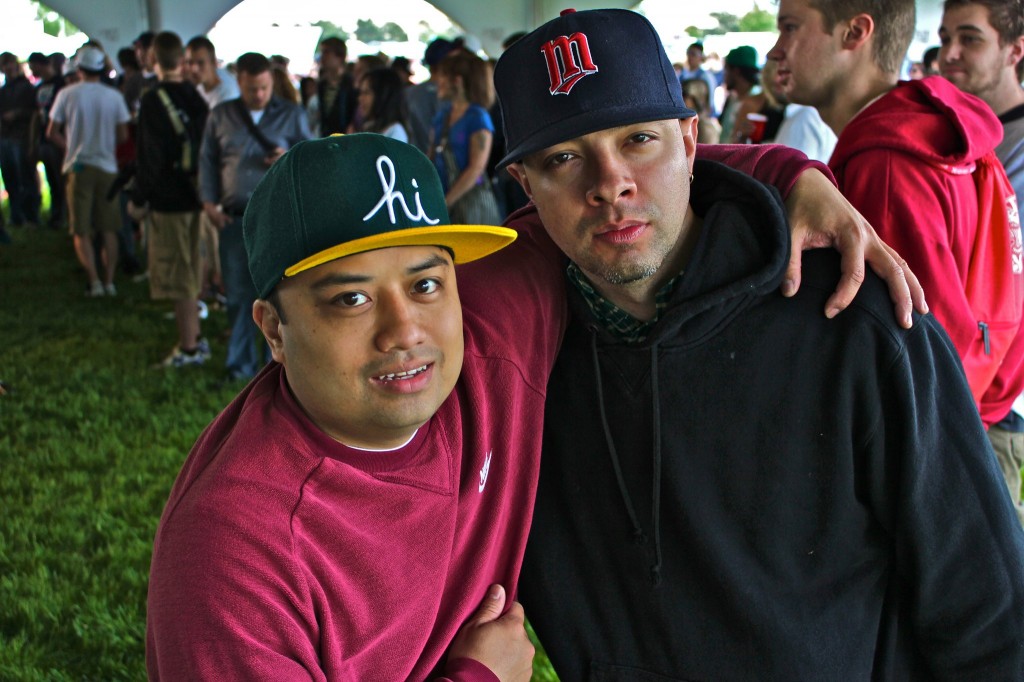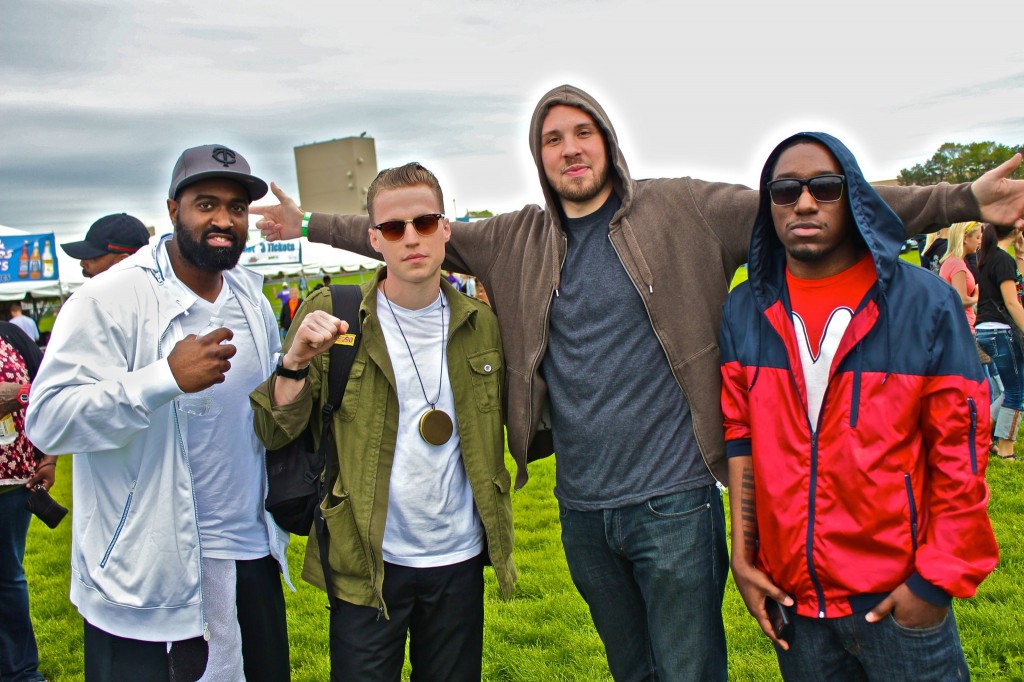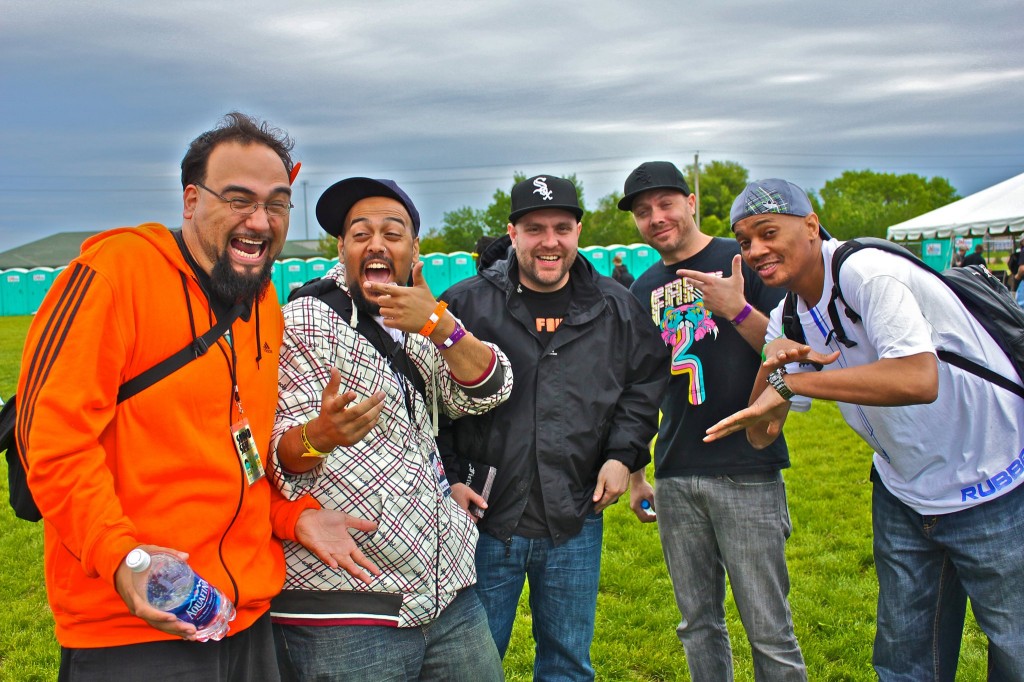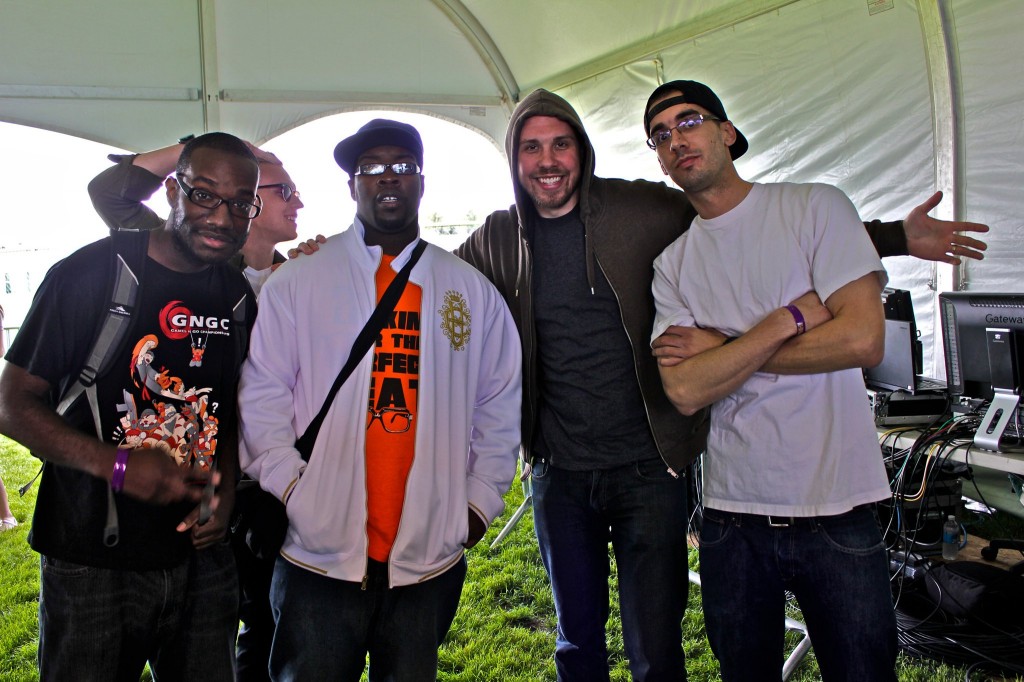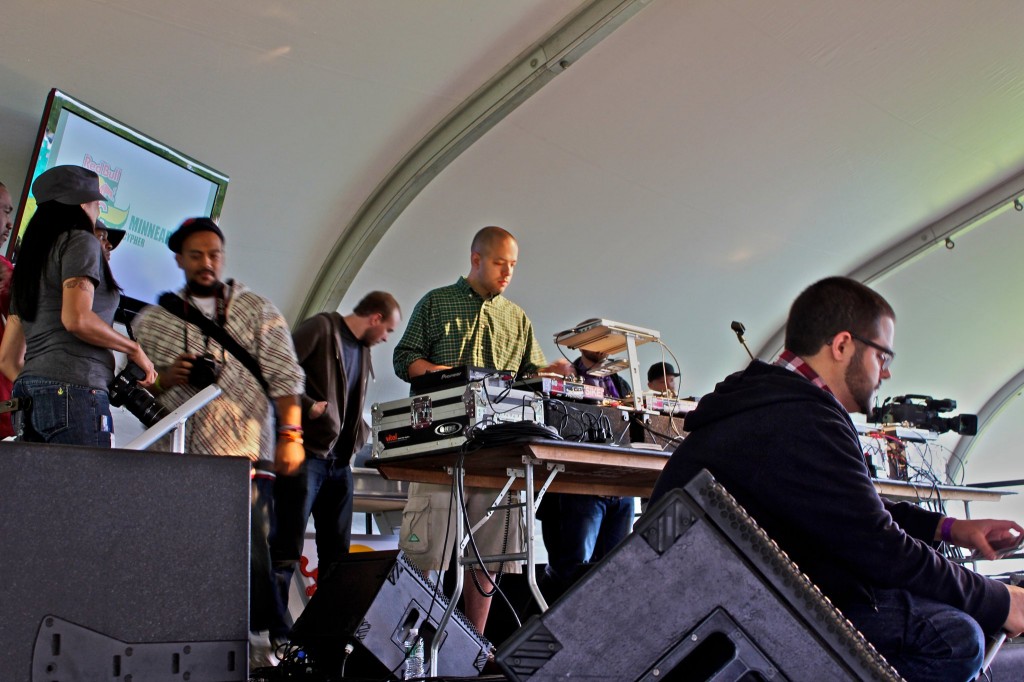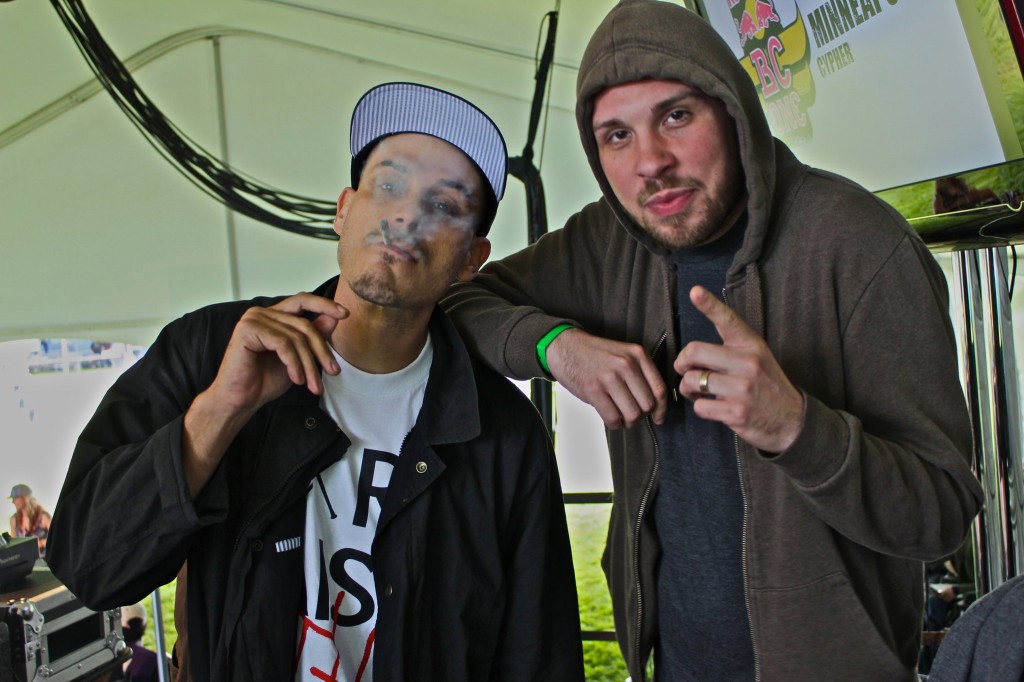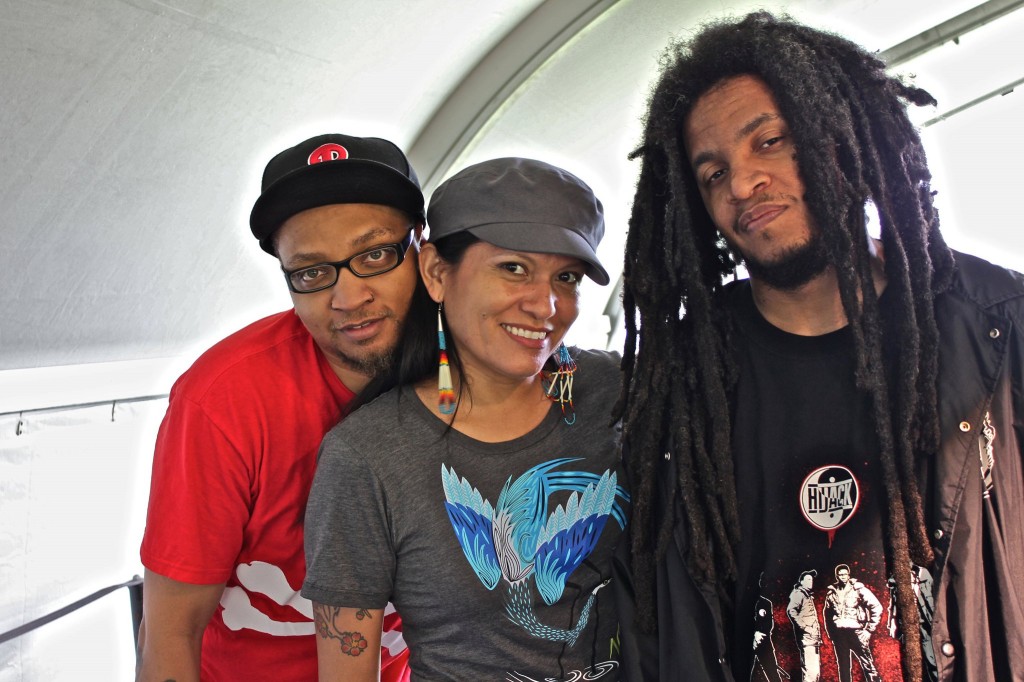 On that note, let's wrap up this post with a couple local Bonus Jams.  The homies Big Quarters just debuted their brand new super pro looking music video on mtvU and MTV2.  It's for a song called "Good Look" off their most recent album From the Home of Brown Babies & White Mothers.  Check it out below, and make sure to go to HERE and vote to get it added into regular rotation.
I forgot to mention this second Bonus Jam a few weeks ago when I was battling that fever, but our good friends Illuminous 3 have been putting out a free song every month as part of their Ill Free series.  They work with a different producer every time, and I was asked to contribute the beat to this month's latest installment.  You can download or stream the track "Rollin" by clicking on the link below.  Underneath is a short video they put together of me in the Legend Lair breaking down my beat process.  Shouts to Franz, Freez, and Mavin.  Southside all day.
Illuminous 3 – Rollin' (prod by Lazerbeak)
OK, that ends this week's insanely long post.  Thanks for making it through it with me.  I hope you have an incredible week.  Hopefully I'll see some of you this Thursday at the Triple Rock for a very special Hand Over Fist performance from the god body Mike Mictlan and myself (only $3!).  More details available right HERE.  We rarely do an entire HOF set together, so you really don't wanna miss this one.
Bringing it back to that joyful wedding feel real quick, I'll leave you with Earth, Wind, and Fire's "Brazilian Rhyme."  Sims and Sarah Forever.
http://www.youtube.com/watch?v=HxlC8ExE4NI
— Beak