Hey!  Today I've got a ton of new Doomtree news for you.  Let's start off by announcing a bunch of shows that are going on this summer.  We're hitting the road in a little over a week to head out west and play a few dates surrounding Tech N9ne's big Indenpendents Day Fest over the 4th of July.  Check out this informative video with all sorts of important details interspersed with intense and persuasive live action performance shots (all put together by the increasingly awesomer at making videos intern extraordinaire Ander Other).
[vimeo]http://vimeo.com/25214350[/vimeo]
And if you feel like looking at videos is a waste of your hard earned time, here is the written list of all the big shows we have going on over July and August (both solo and crew) with links to purchase tickets.
06.30.11 Doomtree in Boulder, CO @ Fox Theatre (ALL AGES)
07.01.11 Doomtree in Salt Lake City, UT @ Urban Lounge (21+)
07.02.11 Doomtree in Salt Lake City, UT @ Kilby Court (ALL AGES)
07.03.11 Doomtree in Helena, MT @ Tech N9ne's Independents Day Festival
07.04.11 P.O.S, Dessa & Sims in Helena, MT @ Tech N9ne's Independents Day Festival
07.05.11 Doomtree in Jackson, WY @ Q Roadhouse (ALL AGES)
07.06.11 Doomtree in Casper, Wyoming @ The Venue (ALL AGES)
07.07.11 Doomtree in Rapid City, SD @ Dublin Square (18+)
07.08.11 Cecil Otter in Minneapolis, MN @ Dowling Studio in the Guthrie Theatre (ALL AGES)
07.15.11 Sims in Minneapolis, MN @ University of Minnesota – Northrop Plaza
07.31.11 Mike Mictlan in Minneapolis, MN @ Red Stag Block Party (ALL AGES! FREE!)
08.06.11 Doomtree in Sioux Falls, SD @ 605 Summer Classic (ALL AGES – Tickets on sale July 1!)
08.13.11 P.O.S in Minneapolis, MN @ Pizza Luce Block Party (ALL AGES! FREE!)
08.19.11 Sims in Somerset, WI @ SoundTown Music & Camping Festival at Somerset Amphitheater
Speaking of summer, we just updated our webstore with a couple of sweet new shirts for the hot upcoming months that lie ahead of us.  FIrst up is the Minnesota-centric Doomtree shirt that we unveiled at Soundset this last month.  It's not just for the locals around these parts either.  I assure you it is still very possible to rep for Minnesota as well as the state that you live in without either states getting involved in a major beefing scenario.  Promise.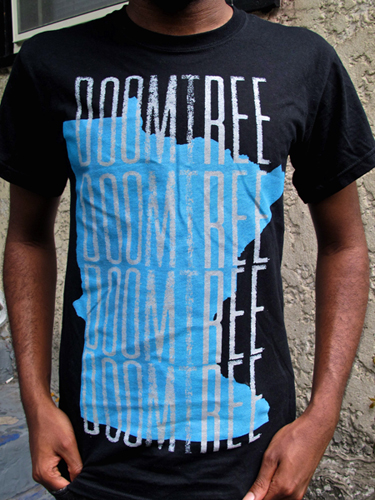 And here are the two new Sims shirts that we've been taking out on the road in support of the insane rap album heater that is Bad Time Zoo.  Both have unique printing on both the front and the back at no extra charge to you.  That's what they call a twofer in certain parts of the world.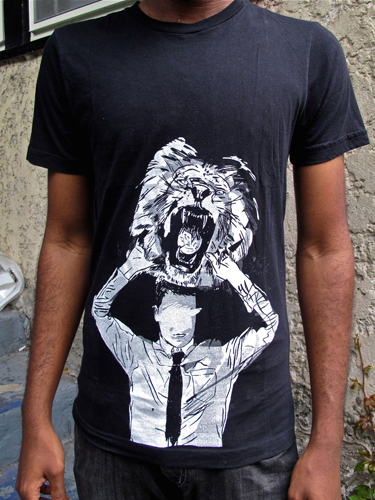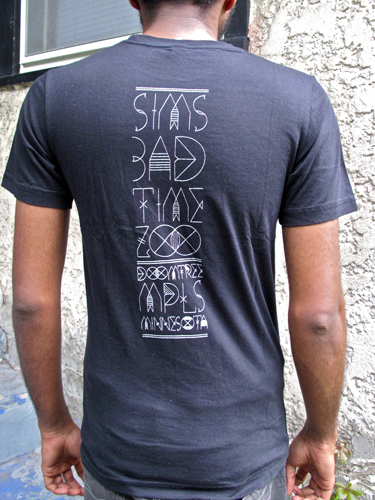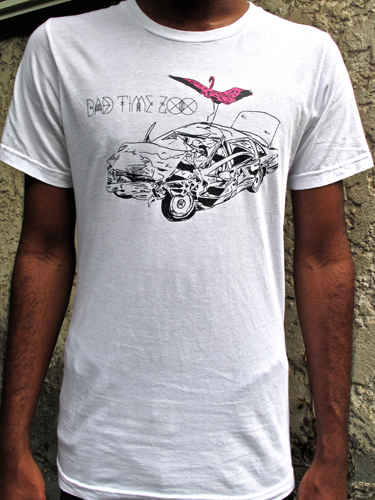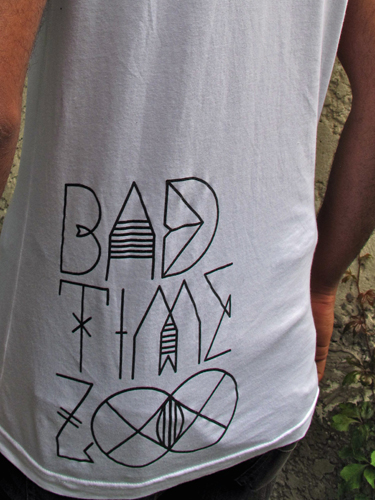 Bam!  Again, feel free to cop any and all of these designs at the webstore right HERE.
OK, I gotta cut this week's post short due to the fact that we are all taking off this morning on a secluded Doomtree getaway to write and record this next upcoming crew record.  Cecil, Stef, Paper, and myself have been cranking out beats for the last couple months (all heaters everything), and now it's finally time to put move into phase two: Create full on awesome rap songs.  Stay tuned because hopefully next week's post will include tons of pics of pontoon boats, shuffleboard tournaments, campfire sing alongs, and the obligatory makeshift studio shots.  Please keep us in your thoughts.
I'll leave you with a few Bonus Jams off of a record that I'm sure will be an instant Best of 2011 contender: Bon Iver, Bon Iver by Bon Iver (duh).  It came out today, and it pretty much completely and totally rules.  Couldn't be happier for these dudes and all of the even more success/praise/adoration they are about to experience with this album.  It really is as good as everyone is saying it is.  Below is the brand new crazy video for "Calgary," and underneath that is the glorious Jimmy Fallon performance from a few weeks back wherein Justin Vernon and Phil Cook cover two Bonnie Raitt jams and one Donnie Hathaway jam in under five minutes.  That's what some might refer to as a threefer!  Jagjaguwar has done an incredible job of keeping this album off of YouTube and the internets since it leaked, so I can't throw in the link to my favorite track "Beth/Rest."  Let me just say though that if ever there was a time to actually go out and purchase an album, that time is now and that album is this one.
http://www.youtube.com/watch?v=lYgPge9uziA
I hope you all have a wonderful week.  I'll see you next Tuesday with the massive Doomtree Mega Trust Building, Insane Rap Heater Composing, Fish Catching Attempting, Ice Cold Brew Crushing Consuming, Brand New Crew Album Recording Post.  Later.
— Beak