The Good Time Zoo Tour continues to barrel through the country at breakneck speeds.  We're posted up at the hotel in Albuquerque right now.  Gonna be leaving for Texas in about an hour.  We've had a great couple of weeks.  Huge shouts to the entire west coast and Southwest for always being so awesome.  Here's an idea of what we've been getting into.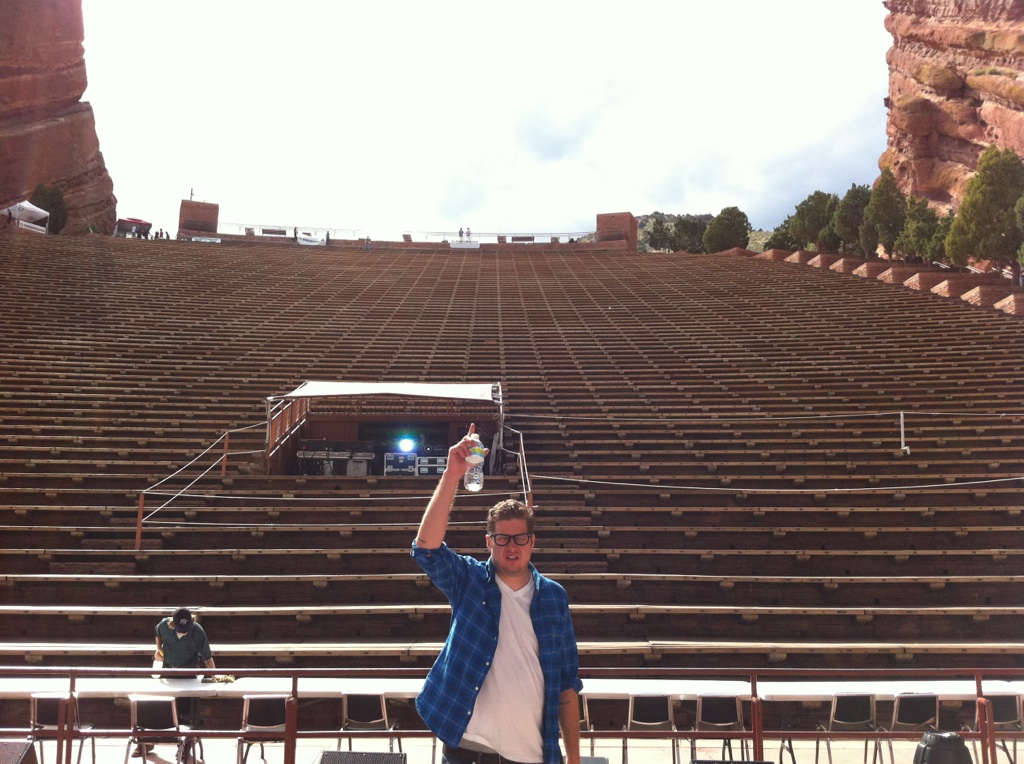 We started the whole thing off by playing at Red Rocks with the whole crew for some big snowboarding video premiere.  I had always heard how legendary this place was, but it didn't really click til we showed up and saw it with our own eyes.  Here's a view from the top right as they were opening doors up.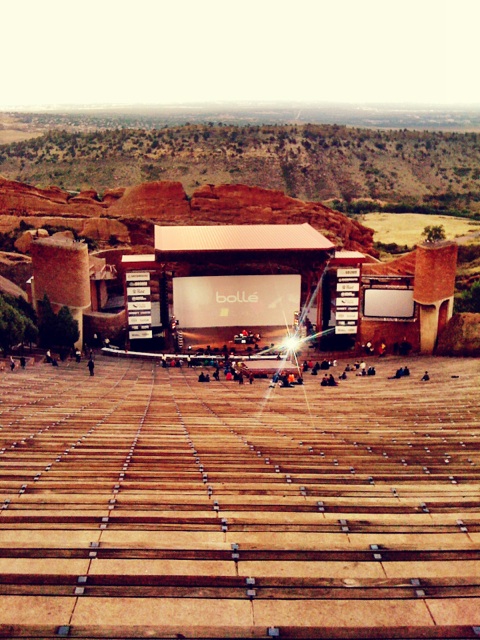 Oh, and here's a pic of our dressing room.  Look at that huge rock wall!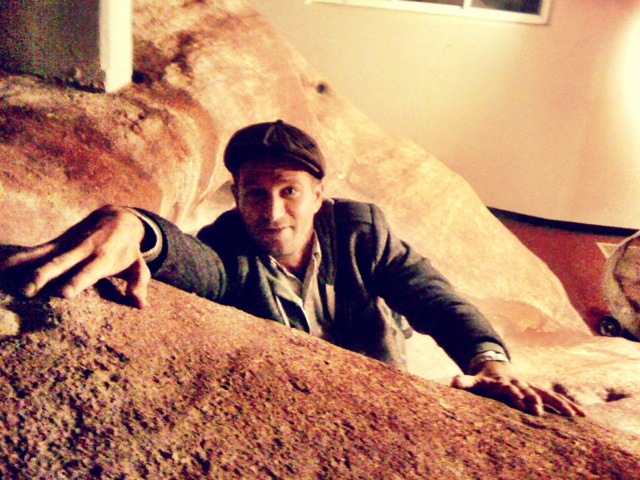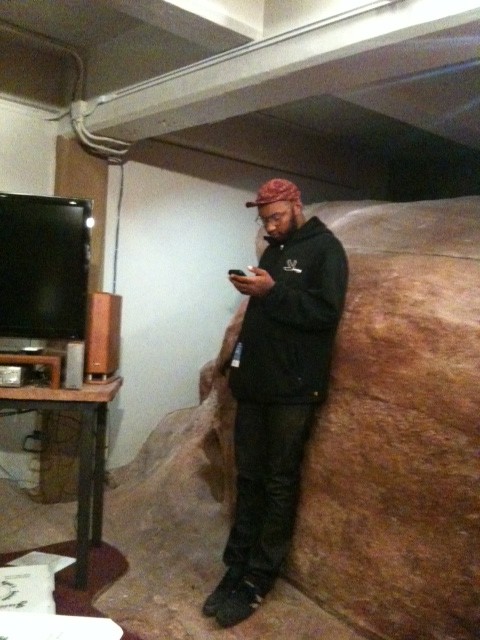 Then Sims, Cecil, Paper, Young Baby, and I began our trek out to the coast, fueld by two heaping bags of Mom Snacks.  She really outdid herself this time around.  Below are merely half the contents of Bag One.  Thanks Mom!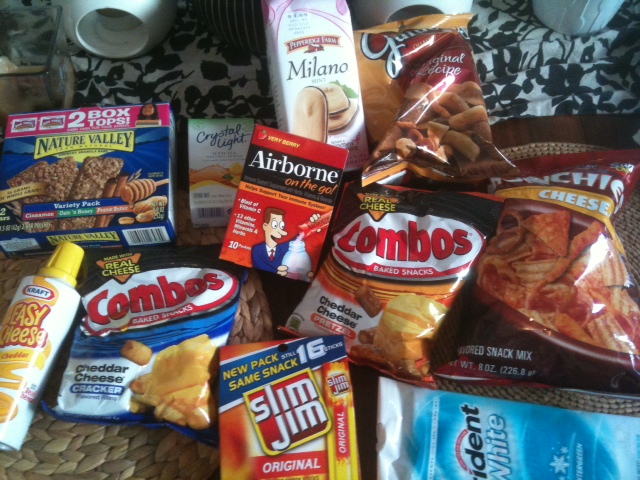 Our first fast food pit stop somewhere in Nebraska.  Sims and Papes demonstrating the overarching theme of football.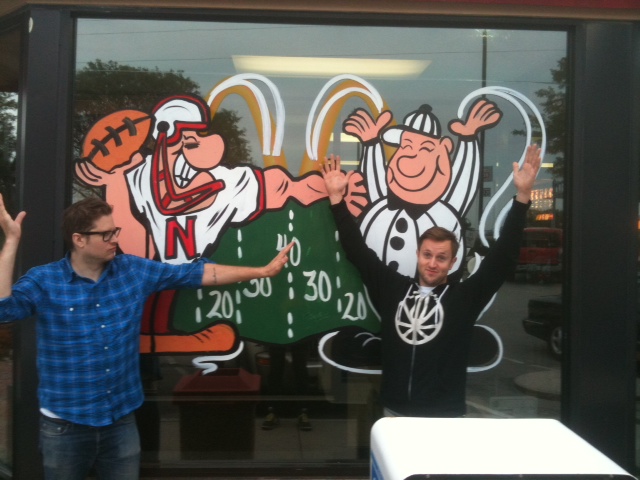 Stopped outside of Washington on our first night off and ended up going to some casino bar with a weird moose theme.  Cecil cleaned them out playing blackjack, and Sims and I hung out with a few of their animal props.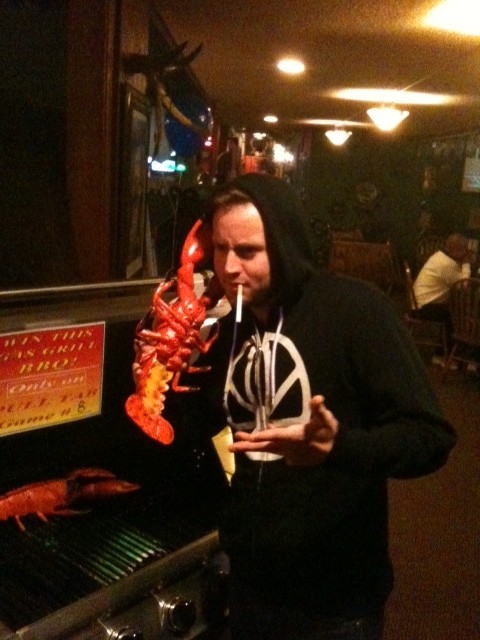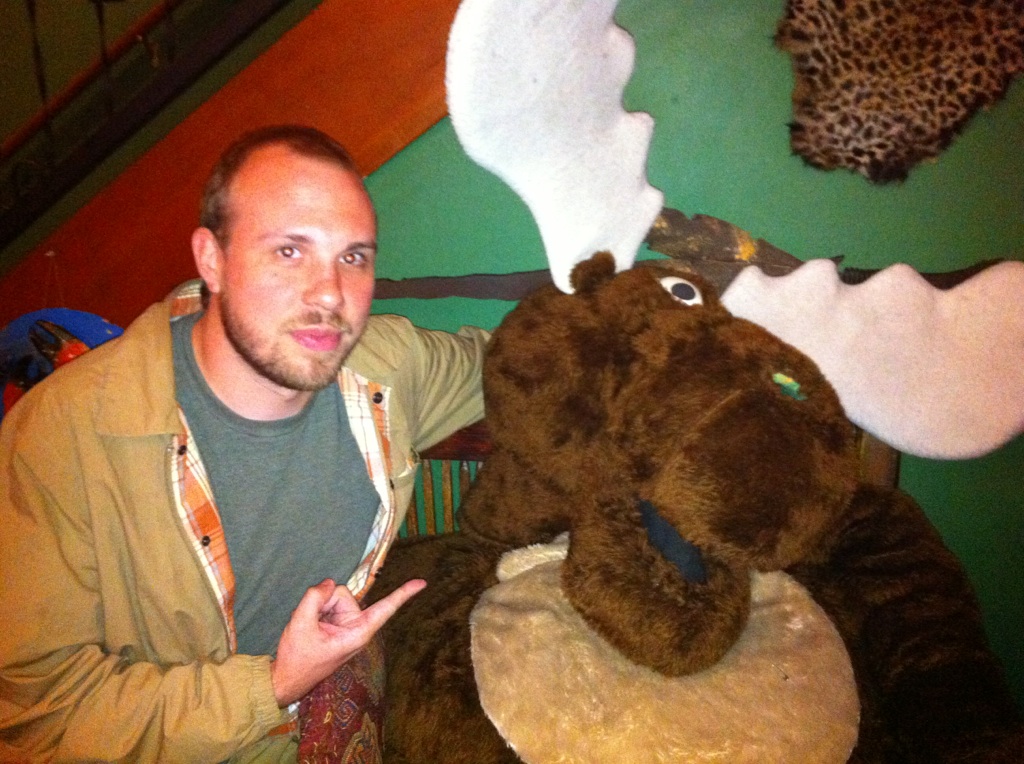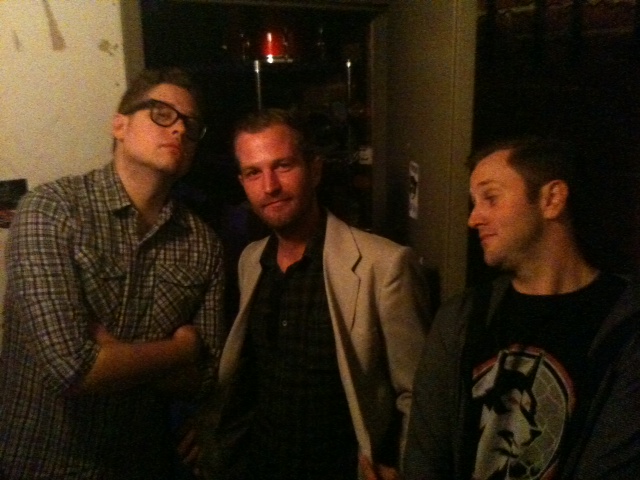 Best buds.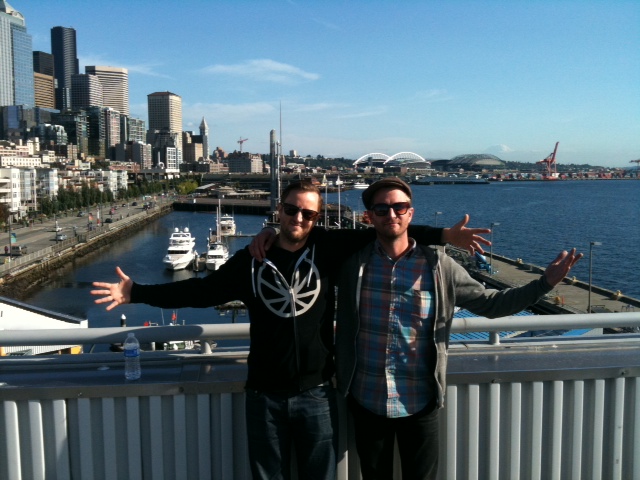 Had a blast in Seattle and got to kick it with a ton of old friends.  Then this happened.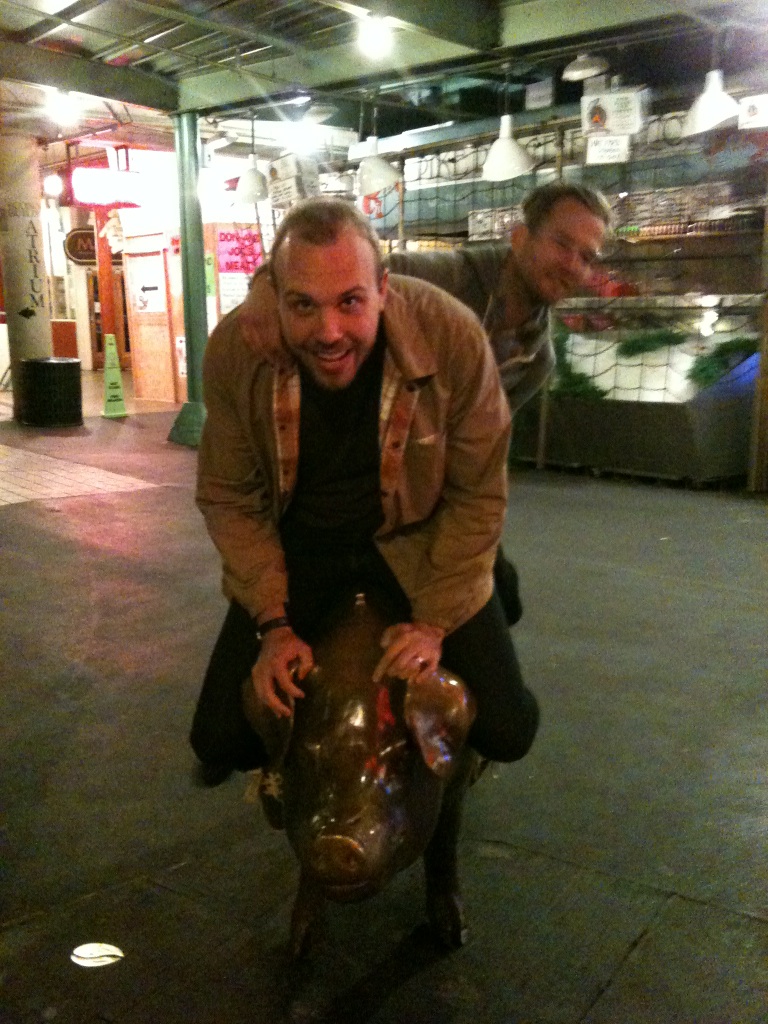 In Portland we crashed with the homie Sleep and his incredible family.  Here's Cecil with the fam.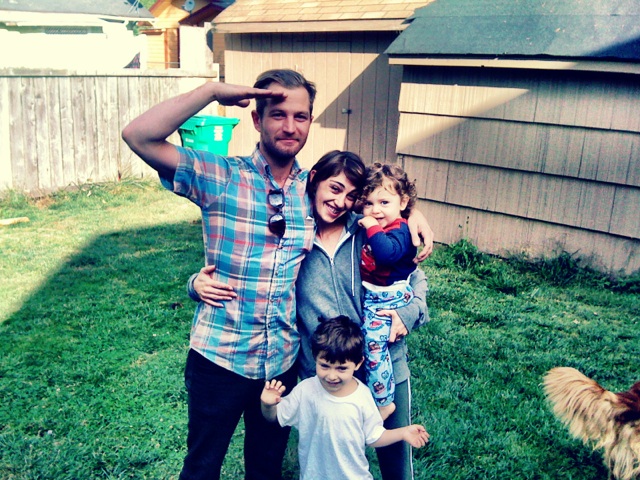 And here is their lovable dog Cash.  That guilty look on his face is because he's actually chewing on the baby's toy.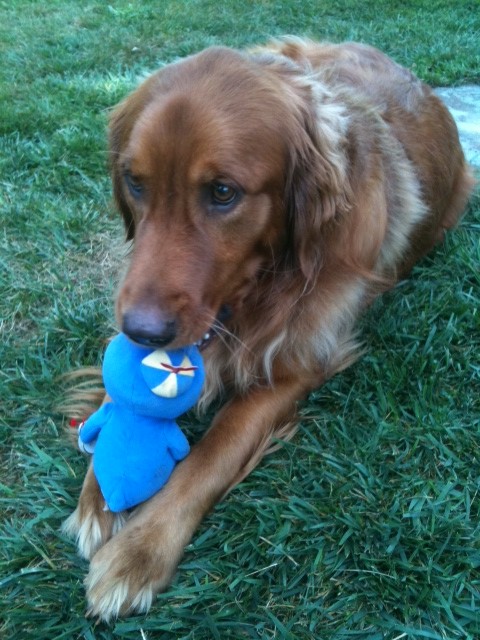 The kid Ander has been slanging merch like a true champion.  Look at that super pro display.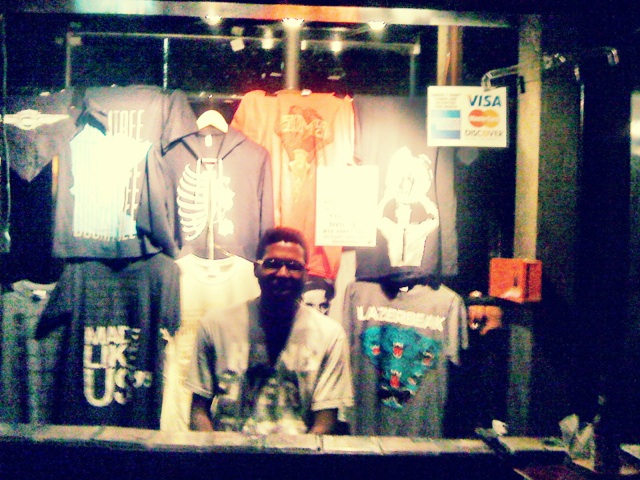 He even took the time to model this new Sims hoodie that is currently exclusively available at these shows.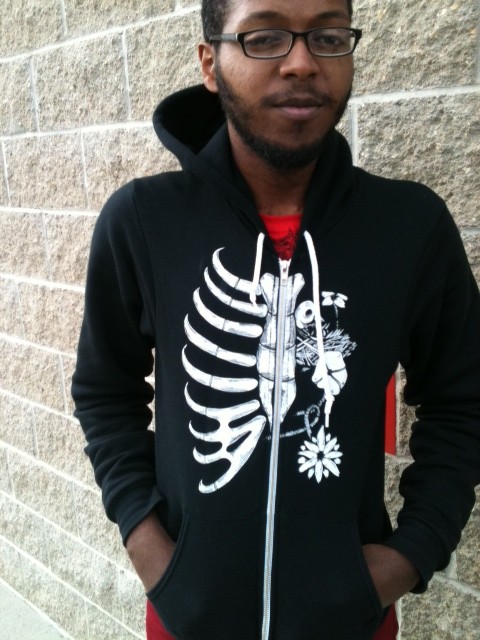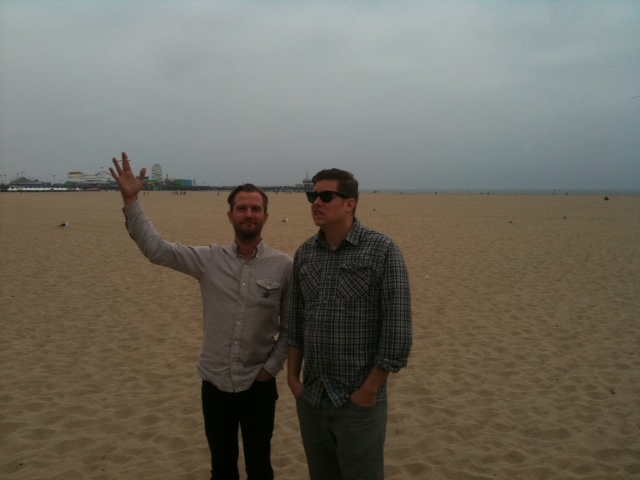 We had a real day off to kick it in LA after our show in Santa Monica, and we definitely made the most of it.  We actually got to watch football (!!!!), even if it meant seeing the Vikes blow a 20 point halftime lead with a bunch of ex-Minnesota LA transplants.  So brutal.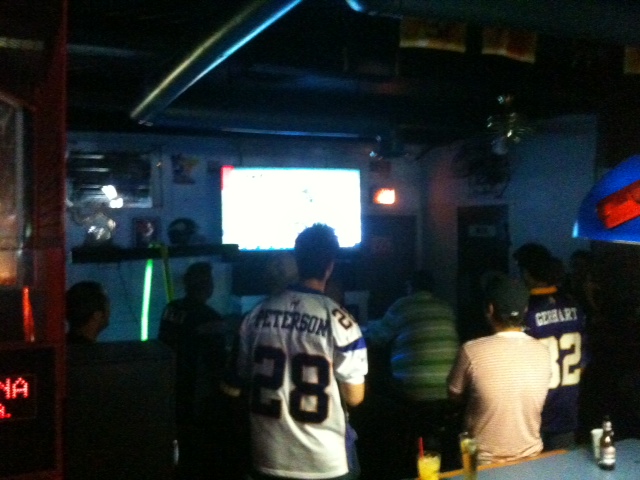 Hit a BBQ later where we met up with Har Mar and Marsh (Har Marsh?).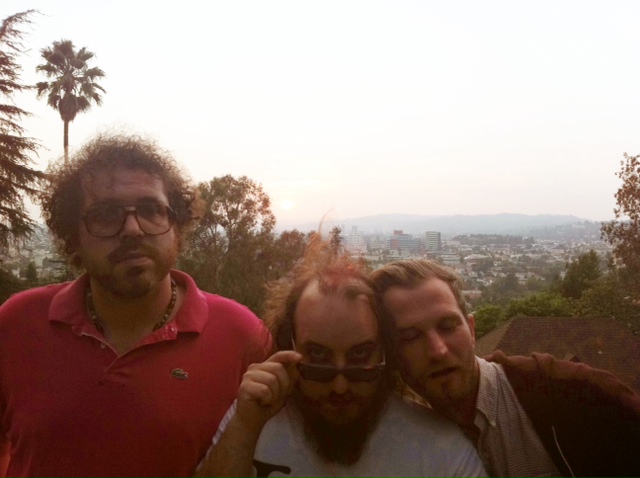 Then we took a quick Wii frisbee golf break.  Sure.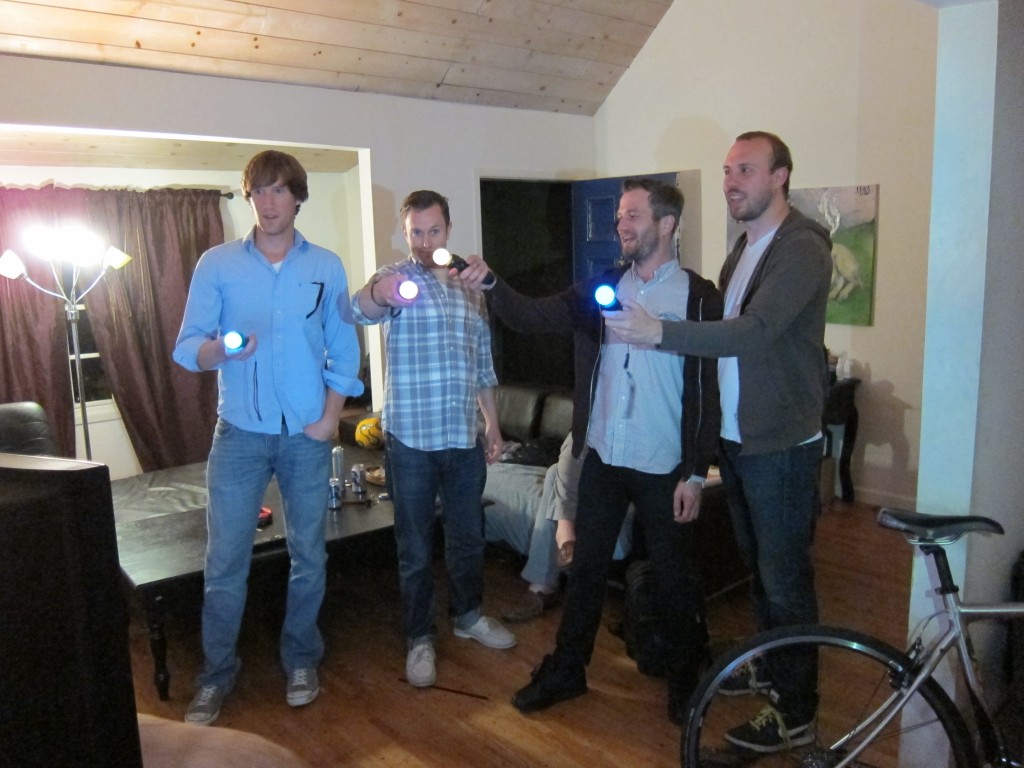 And later that night we got to catch Margaret Cho and Neil Hamburger doing stand up.  Official Lazerbeak Review: 100% hilarious.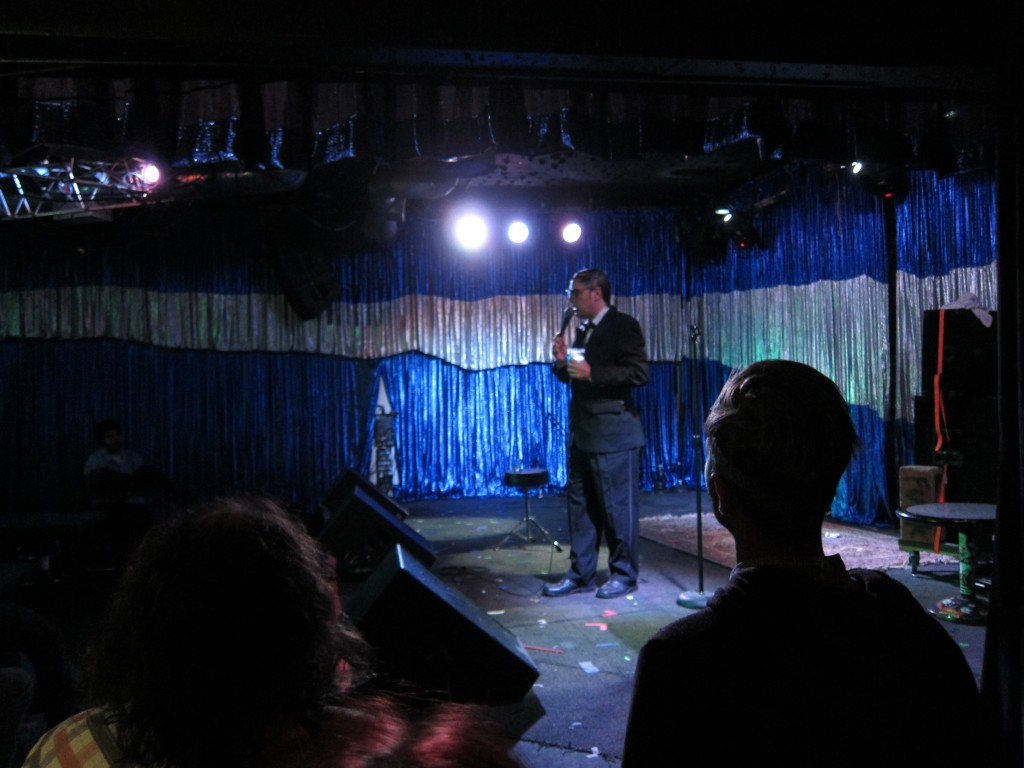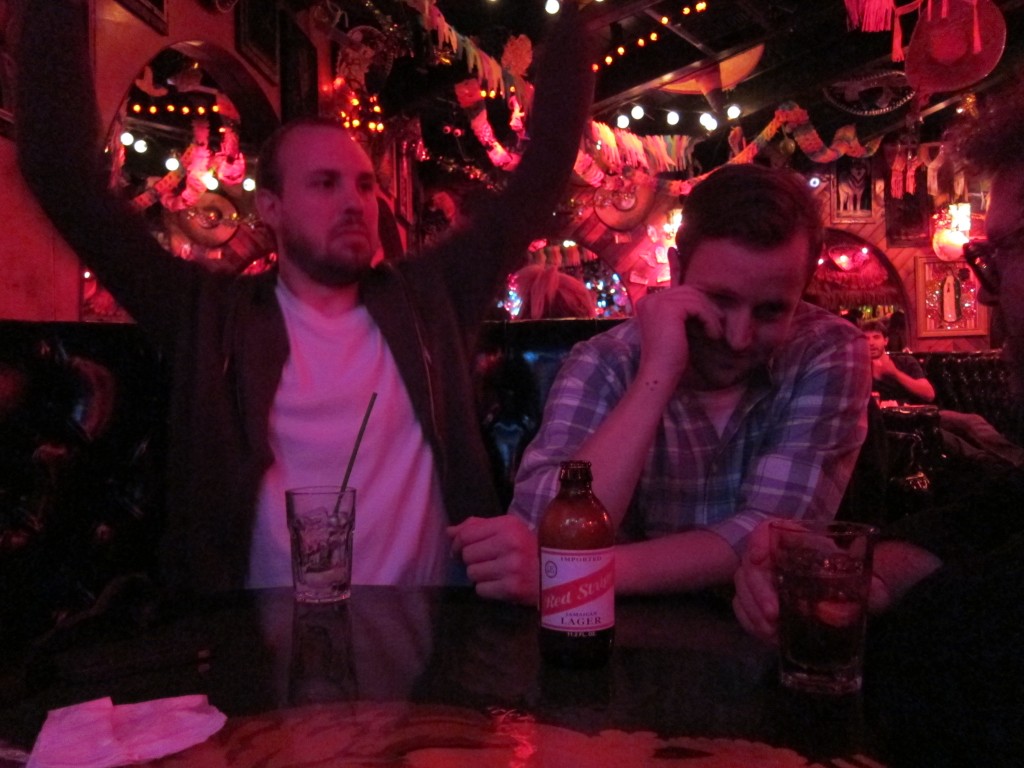 We've been heading East ever since.  Two more weeks to go before the big homecoming show back in Minneapolis.  Thanks to everyone that's come out so far and made these shows such a great time.  Looking forward to seeing some more Midwest and east coast homies real soon.  Hope you all have a great week.  I'll leave you with one final Bonus Legend Point for good measure.  See you sometime next week with another update!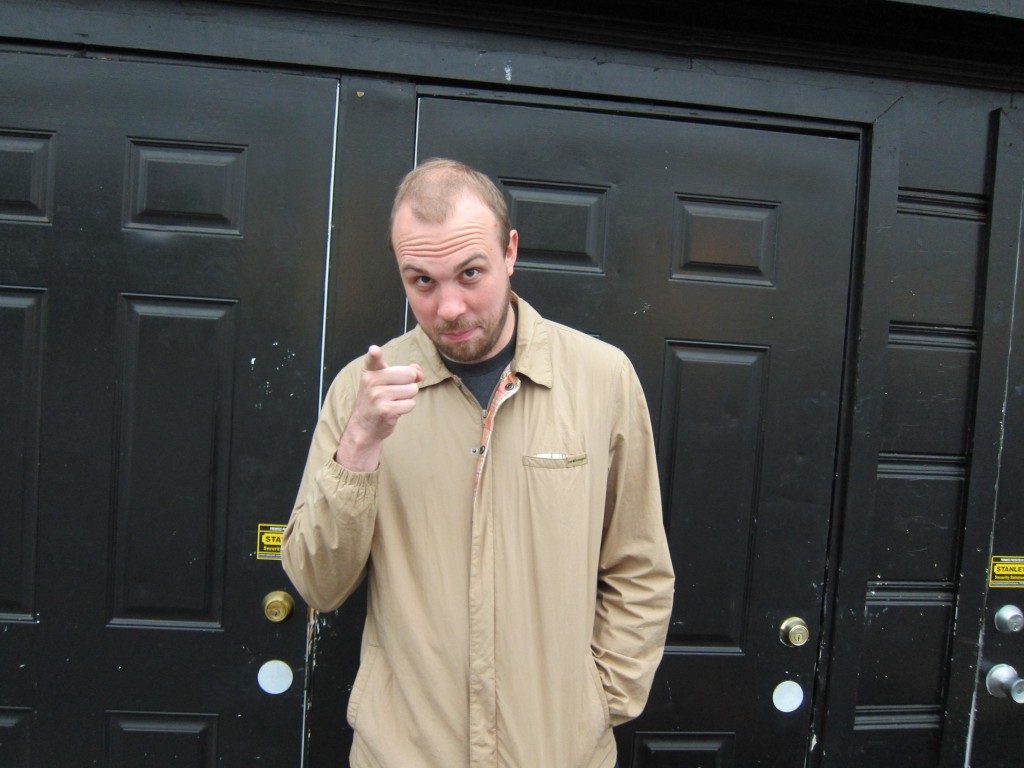 — Beak