Only ONE MORE WEEK until No Kings drops.  The kid Ander edited together another quick video on the making of this new all-crew album.  Last week's vizualz gave you a glimpse into the collaborative beat making process.  This week we highlight last summer's five day getaway to a Wisconsin cabin where the majority of the 12 songs were first written and demoed (plus you get an audio teaser of "Team The Best Team").  Check it out, No Kings: The Writing Process.
[vimeo]http://vimeo.com/32150479[/vimeo]
Man, it's still hard for me to believe how quickly this whole thing came together.  Brings back some great memories…… and one not so great memory of when I got stung by some crazy north woods creature on the last day of the cabin trip and my hand almost fell off: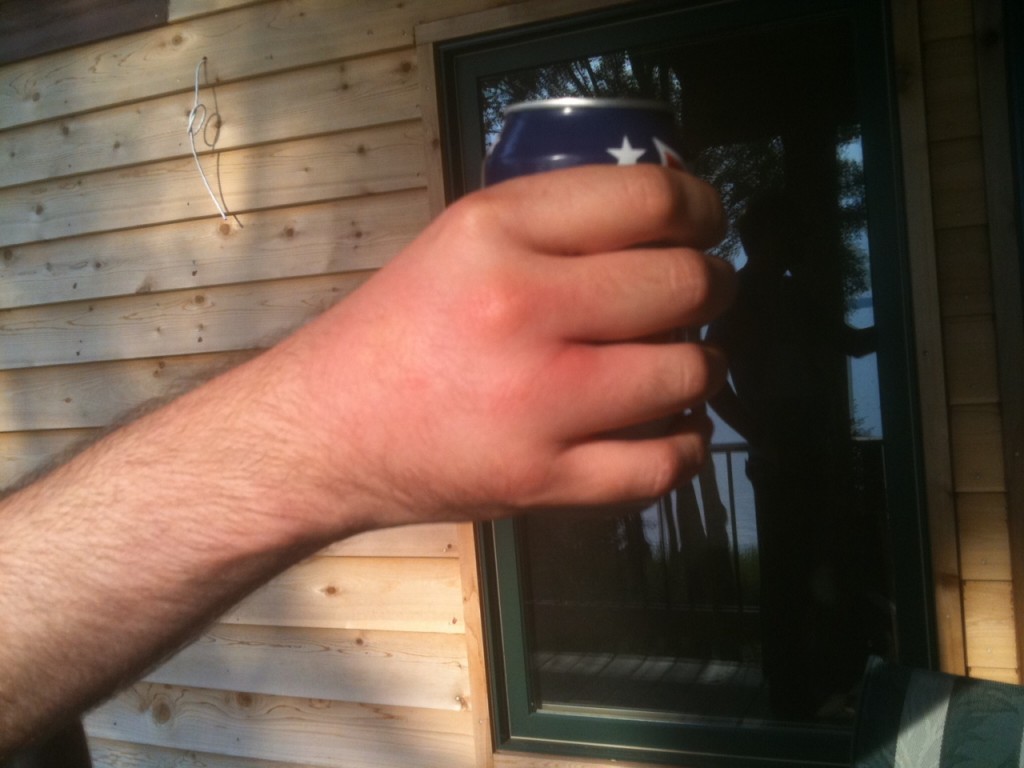 Haha, worse.  Check out this Tuesdays With Lazerbeak post from back in June for the entire detailed rundown of that magical cabin trip.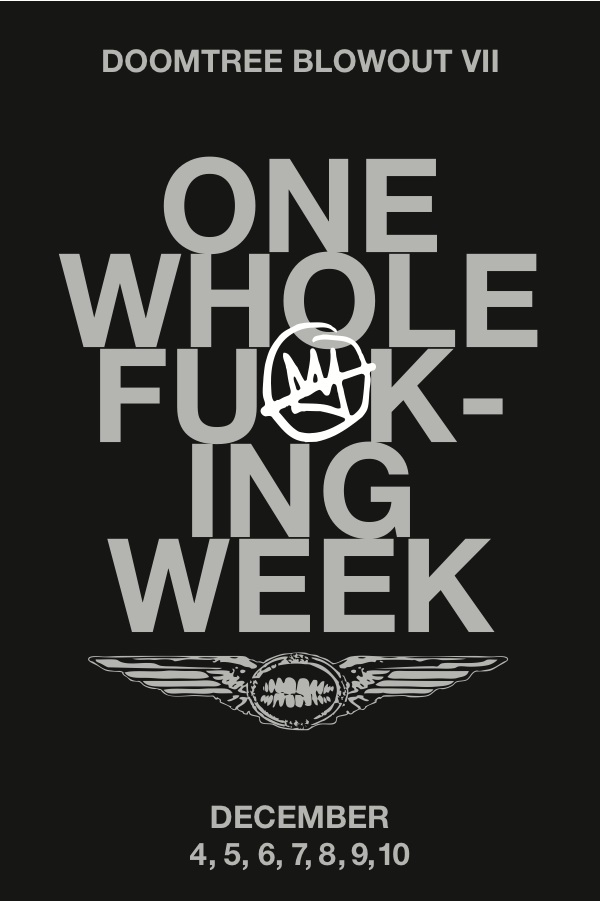 Last week our friends over at Gimme Noise announced (almost) all of the special guests that will be a part of the week long Doomtree Blowout VII.  Good god, this thing is getting outta hand!  You can go HERE to check out all of the details and purchase tickets (these curated nights are selling out fast), but below is a super quick rundown of all the events in the 7th St Entry to get you up to speed.
12/4 – SIMS, Brother Ali, Astronautalis, One Be Lo
12/5 – Mike Mictlan and one MILLION rappers (including I Self Devine, Toki Wright, Kill the Vultures, Spyder Baybie Raw Dog and 2% Muck, F. Stokes, Illuminous 3, The Usual Suspects, Benzilla, Big Zach, Ice Rod, La Manchita, Longshot, Audio Perm, and Slapping Purses.  Whoa.)
12/6 – Dessa, Hannibal Buress, Crescent Moon is in Big Trouble, I, Collossus
12/7 – P.O.S, Marijuana Deathsquads, Polica
12/8 – Cecil Otter and a very special guest
12/10 – Blowout Afterparty with The Hood Internet
Insanity.  Not to mention the two all-crew Blowout shows next door in the First Ave mainroom on the 9th and 10th.  We'd like to personally extend a huge thank you to the Hilton Garden Inn for putting up a bunch of our out-of-town guests throughout the week.  You rule.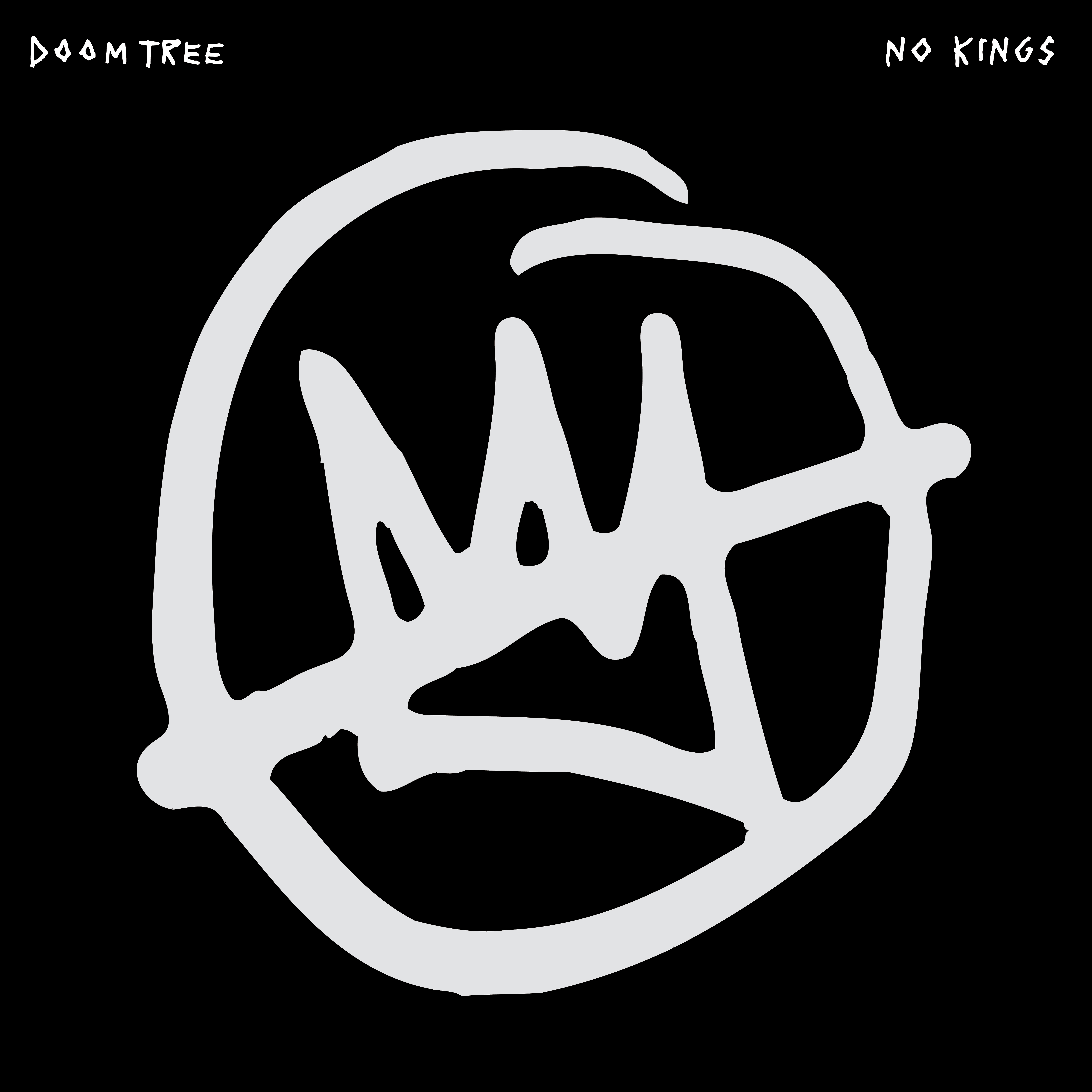 The No Kings pre-order officially ended over the weekend.  Thank you so much to everyone for the tremendous support.  On Thursday we picked up the final pieces to the puzzle.  Here's a shot of the crazy double vinyl: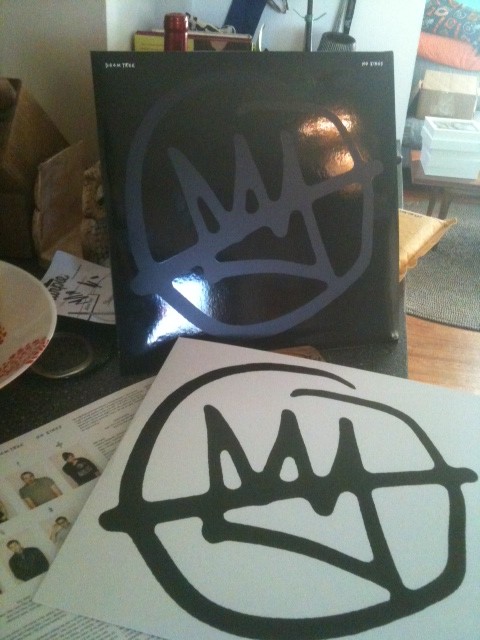 And here's Jodi from Burlesque rolling out all the limited edition t-shirts: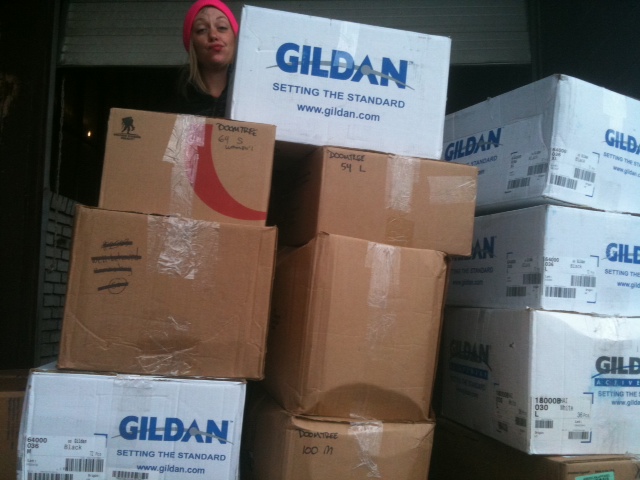 We met up at the webstore on Sunday and started packing up all the deluxe orders (that's Sims in the background for scale).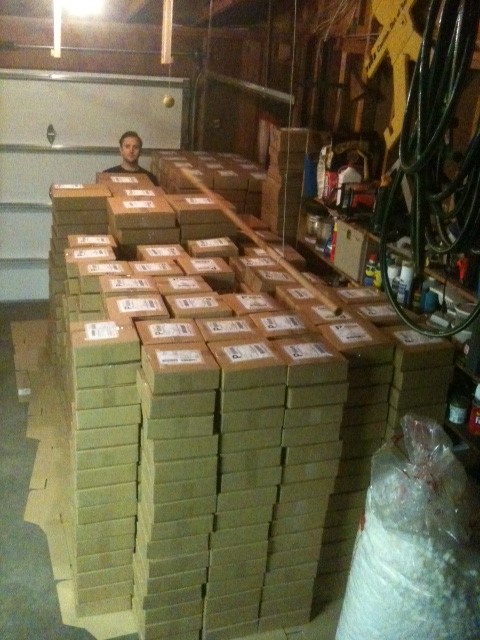 I want to especially thank everybody who came over and helped put these things together.  Chris, Shannon, Sims, Brittany, Mary, and Eric, you guys killed it.  And I can't forget Grace and Doug, who do an all around amazing job of running the webstore from day to day (sorry for taking over every inch of your entire house).  Here's the squad after victoriously packing all the deluxe orders.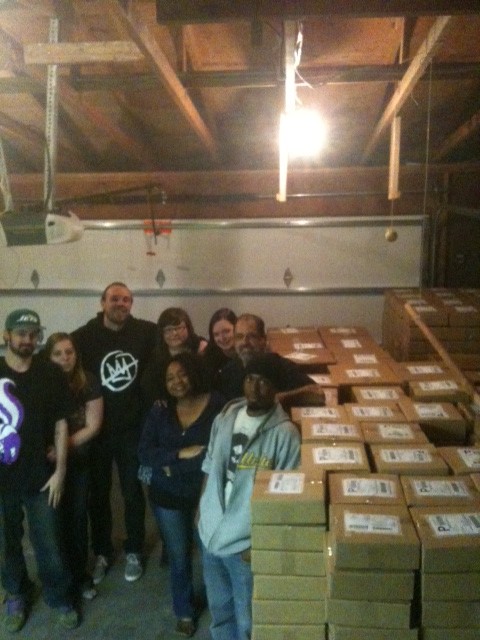 So pumped for everything to ship out tomorrow.  Again, if you placed your order by last Saturday, it will ship out tomorrow (11/16) via USPS first class mail.  We can't guarantee an arrival date, but you'll be receiving a download code email on release day (11/22) just in case it hasn't showed up yet.
While we're on the subject I might as well announce the other two winners of our No Kings pre-order Blowout VII ticket giveaway.  Drum roll please…. Kirsten Elwood and Seth Gilliam!  Congrats guys, you've each won tickets to every single night of the Doomtree Blowout this December for you and a guest.  I'm gonna hold off til next week to announce the final VIP Blowout winner, who (in addition to receiving tickets to all 7 shows) will also get a backstage tour of First Avenue, a night's stay at a four-star Minneapolis hotel, and $77.77 to devote towards transportation — or to blow at the bar.  As always, thanks again to everyone that pre-ordered No Kings.  I can't tell you how helpful it is in allowing us to run this makeshift label smoothly and continue to release albums on a consistent basis.  You're the best around.
Alright, that about does it for this week.  I'll leave you with a few Bonus Jams off of what is already shaping up to be my album of the year (warning, you're probably not gonna like this): Take Care by Drake.  I know a lot of people can't stand this dude (even I can admit he's super corny), but this record is simply too awesome to deny.  It's probably because I'm such a big R&B guy, who knows.  I really liked Thank Me Later though and I ride for this one even harder.  The album came out today and is definitely worth checking out, if only for the fact that he got Stevie Wonder to help co-write a song and play harmonica.  Bawse.  Plus the beats rule.  These aren't the best audio versions of the songs, but you get the idea.
http://www.youtube.com/watch?v=5a7aKPMftzU
http://www.youtube.com/watch?v=sVDNtvPX8Gc
Ok, hope you have a great week.  I'll see you next Tuesday when we officially launch No Kings out into the world.  Let the countdown begin!
— Beak