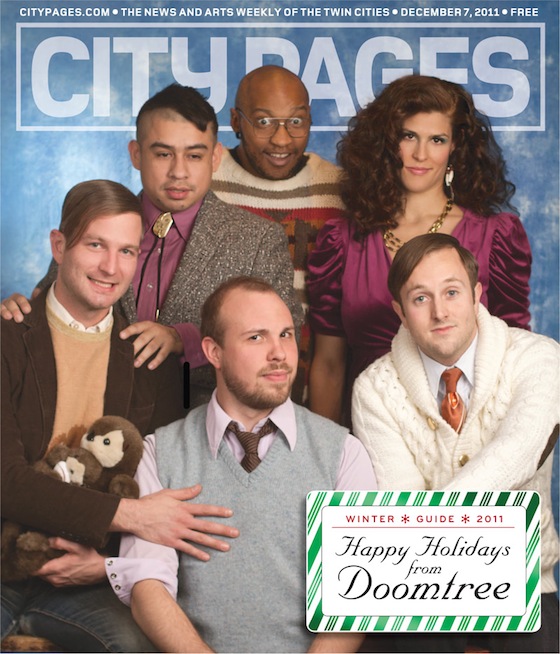 OK, the holidays are upon us, so let's get into the spirit.  I'm gonna start things off with a quick Doomtree holiday themed photo recap.  City Pages took some pretty amazing awkward family christmas card photos of us for their cover a few weeks back.  Here are some that made it and some that didn't.  All photos by Emily Utne.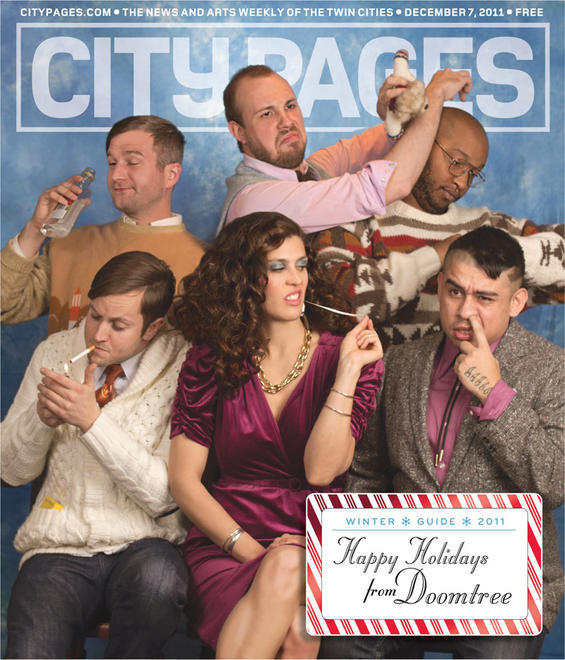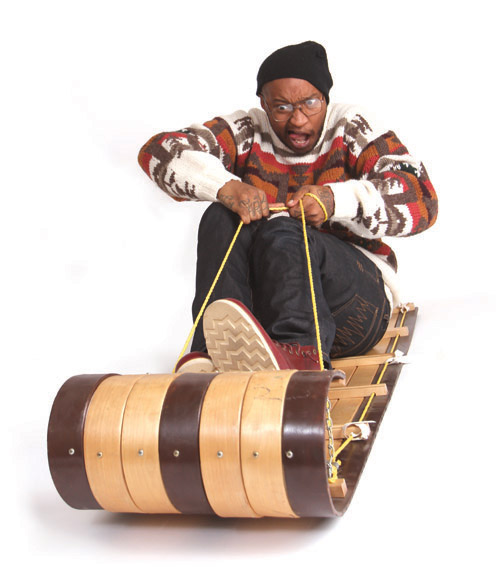 And of course what holiday post could be without this incredible picture of jolly Mike Mictlan drinking peppermint hot chocolate at a Denny's in Iowa.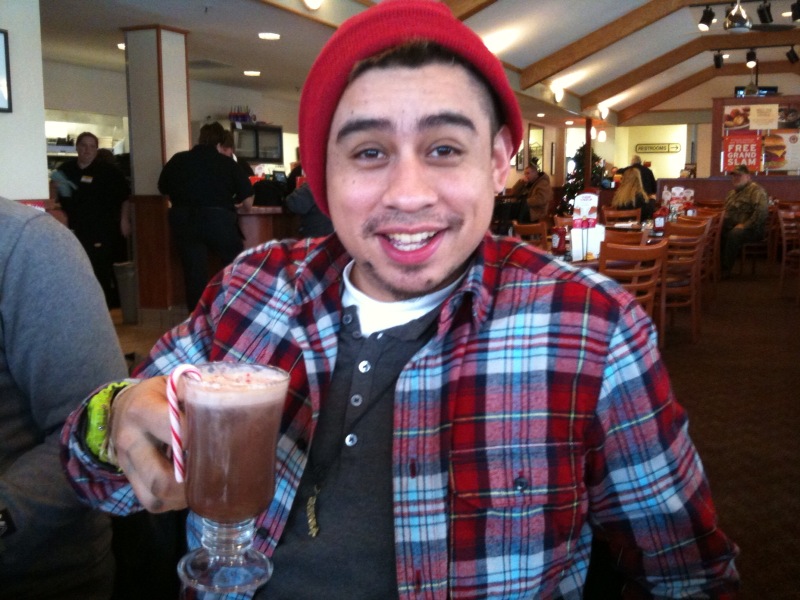 Hahaha, that might be my favorite picture of all time.  But enough of the embarrassing photos, let's get into some year end best-of lists.  I'll try to keep mine short and sweet since I know that around this time of year you get inundated with about a million of these types of things.  Below are my top 5 albums and top 5 mixtapes of 2011 (feel free to disagree) as well as the 10 Bonus Jams of the week.  2 Birds, 1 Stone.  Here goes nothing.
LAZERBEAK'S TOP 5 MIXTAPES OF 2011
5.  Greg Grease – The Giving Tree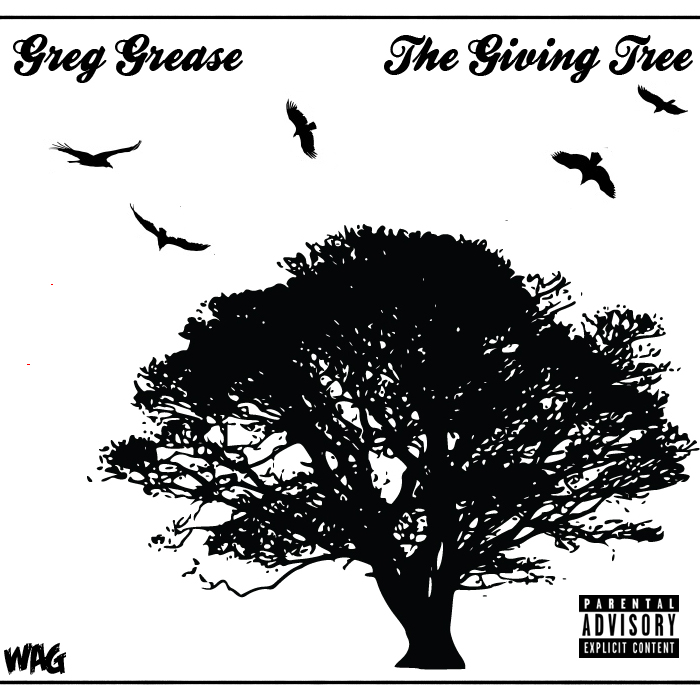 Really smooth and well put together record from a local dude doing his thing.  I've been bumping this all year.
4. Killer Mike – Pl3dge
The first half of this album is untouchable and more than makes up for the second half falling off a little bit.  Oh yeah, and he named a song "Ric Flair."  Enough said.  Looking forward to his record with El-P coming out later next year.
3.  Terius Nash – 1977
The Dream got mad at Def Jam (and Christina Milian?) and dropped this album for free under his government name a few months back.  He sounds just as awesome as ever.
2.  Money Making Jam Boys – The Prestige
Philly!  Still one of my favorite cities when it comes to hard hitting emcees, Money Making Jam Boys (best crew name ever) is Black Thought and Dice Raw from the Roots, plus P.O.R.N. (worst rap handle ever), Truck North, and S.T.S. all constantly trying to out rap each other over fast paced old school breaks.  It is seriously the best.
1.  The Weeknd – House of Balloons
Seems like people either love or hate this one.  I grew up on 90's R&B, and this is the first record I've heard in years that pays tribute and respect to that sound while also bringing something completely new to the table.  From the first chorus of this album I knew I was way in.  Thursday not so much, but we'll see what they got on deck with Echoes of Silence.  The first five songs on this album are instant classics.
LAZERBEAK'S TOP 5 ALBUMS OF 2011
5.  Doomtree – No Kings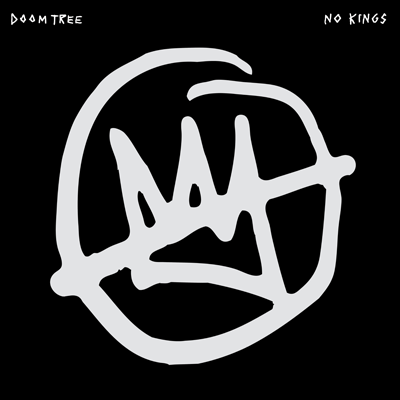 C'mahn sahn, you knew I had to do it.
4.  Jay-Z + Kanye West – Watch The Throne
This record took me at least three times listening all the way through to finally get it, but now I love it.  Jay silenced the doubters with this one.  Every one of his verses is an absolute monster.
http://www.youtube.com/watch?v=dpLBas2lOlQ
3.  M83 – Hurry Up, We're Dreaming
This may be the best dog walking album of all time.  It makes walking your dog feel like a triumphant outer space time traveling journey through another planet (or something like that).  So good.  One of the rare double albums that actually holds up all the way through.
2.  Drake – Take Care
Everyone knows now how much I love this record, I can't help it.  For some reason Toronto is absolutely killing the game right now when it comes to new R&B.  This dude has a track with Stevie Wonder that reinterprets an old Don McLean song for crying out loud.  Plus he remakes that awesome Jon B. "Calling On You" joint from forever ago.  And Andre 3000 drops in for the sports rap of the year with his Boise State reference.  The best.  The only bad thing about this album is the cover, but at least it's given everyone a good laugh.
1.  Bon Iver – Bon Iver, Bon Iver
A complete and total masterpiece, and I even missed the boat on the first album.  I feel like this one lived up to all the hype and then some, plus those insane vizualz that Isaac, Dave, and JoLynn made for each track really took it to new levels.  Only slight flaw is that he doesn't actually sing "this is awesome!" at the end of the last song.  Can't win em all though.  Album of the year by far.  Bring on that Grammy!
Boom!  There you have it.  I hope you all have a wonderful and relaxing week spent with family and friends (and maybe a few brandy ciders).  I'll leave you with this picture of the homemade MPC Lava Bangers ornament my mom gave me last year for Christmas.  Probably my favorite thing ever.  Happy Holidays!  Lava Bangers 4 Lyfe!
— Beak