Hey!  Welcome back to Tuesdays With Lazerbeak.  I've got a ton of supremely bawse issues to discuss with you today, so let's get right into it.  The good people over at Absolute Punk have just world premiered a brand new song off of LAVA BANGERS.  Check out their write up for "Smash Hit" right HERE.  I've been playing this track out live for the past year or so now and it's definitely one of my favorites from the album.  Hope you're into it!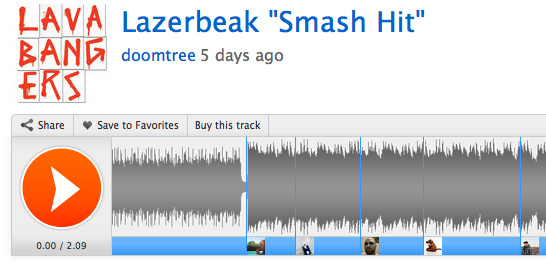 And while we're on the subject, check out this incredibly sweet volcanic eruption promo video for LAVA BANGERS that the kid Young Baby Ander Other put together.  It's got pretty much everything I've ever dreamed of in a promo clip (slow motion erupting volcanoes, LAZERBEAK in huge moving letters, a liberal use of explosion sound effects), plus you get an audio preview of "Xylophone" off the album as well.
Haha, that's the best!  Thanks Ander.
In big Doomtree news, we've just added a bunch of new shows to the No Kings Tour!  Check the dates below.  We'll be winding our way through the Midwest on our epic trek down to SXSW.  Should be an absolute blast.  A select batch of pre-sale tickets will go on sale today at 3pm CST for the new additions (get it, New Edition, no?).  You can grab them below by clicking on your city.  Can't believe this whole thing really starts a week from Thursday.  So amped!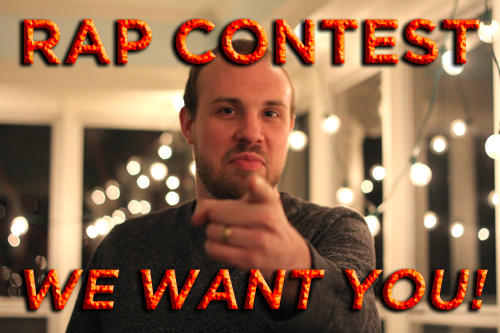 Submissions for the LAVA BANGERS Rap Contest are already flying in.  You've still got til January 22nd to download "Cement Blocks/Knight Fighter" and turn it into your very own track.  Then just email it in the form of an MP3 or YouTube link to [email protected].  On the 24th Bill and I will announce our 15 favorites and then we'll let the public vote to decide the ultimate winner.  Download the track and get all the details right HERE.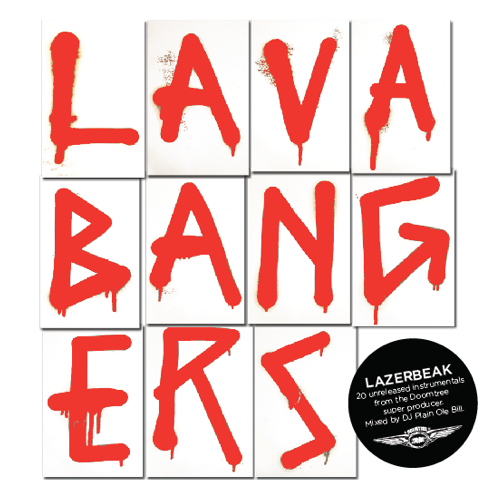 And don't forget, the early pre-order for LAVA BANGERS ends this Saturday night (if you want your order shipped out on the 18th, almost a whole week before street date).  Check out the webstore HERE to grab a copy.  Consider it your annual subscription fee to 52 weekly issues of Tuesdays With Lazerbeak (I copied that off a US Weekly postcard).  You'll get a signed copy of the CD, a handwritten recipe card with the secrets to my world renowned LAVA BANGERS Nachos and LAVA BANGER Shots (plus a packet of Pop Rocks, the final key ingredient in the shots), and access to a very special Ustream webcast that Bill and I will be partaking in next Tuesday (8pm CST).  We'll be reporting live from the Legend Lair; playing some new joints, answering every and all query, and cooking up a serious storm.  Plus we'll email you a digital copy of the record on the 24th.  More than any of that other stuff though, I guess the real number one reason why should pre-order this thing is so I don't get stuck with the heavy burden of eating all the Pop Rocks ever.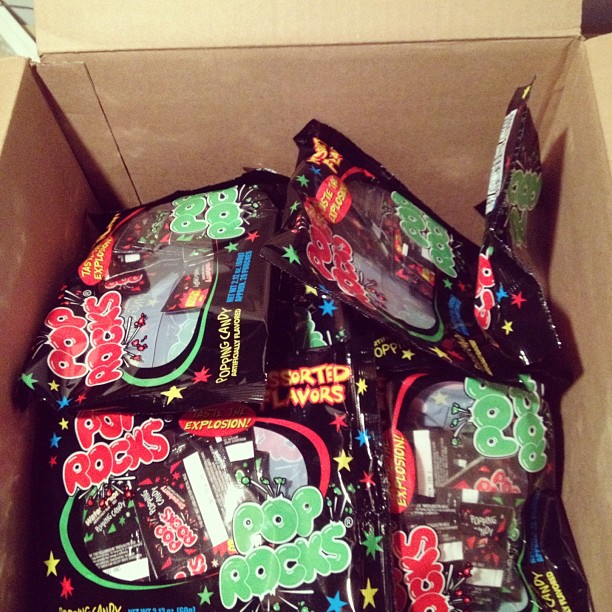 OK, that's my best attempt at a pitch/spiel.  Thank you for always bearing with me on this sorta stuff.  And thanks a ton to everyone who has already ordered.  You're the best.  I truly appreciate it.
I'm gonna leave you with a very special Bonus Jam Mixtape today.  Paper Tiger, my dear friend and world renowned International Touring DJ partner in crime, has blessed me with my very own 20 MINUTE MIX in honor of LAVA BANGERS.  I seriously feel like I've been knighted or something.  Papes has been making the awesomest mixtapes over the last year (we just cleaned our whole house to them all last week) and you can download all of them over on his page right HERE.  For this eleventh edition of the project he blended an insane amount of my previously released instrumentals into a career spanning catch-you-up-to-speed history of where I've been.  Huge shouts to that man, I had honestly forgotten about quite a few of these joints.  Anyways, click the picture below to stream/download the whole thing.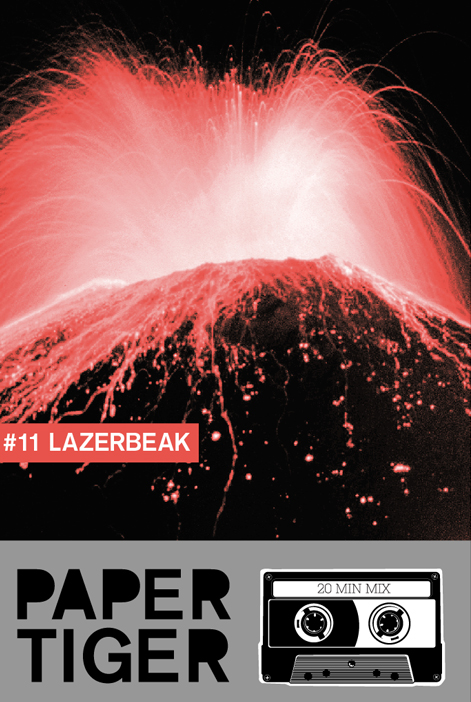 Alright, that about does it for this post.  I hope you all have a great time gearing up for more insane NFL Playoffs this weekend.  See you next week for the final Tuesdays With Lazerbeak before the triumphant return of Tour Days With Lazerbeak.
— Beak