WE'RE GOING ON TOUR!!!  Things have been especially hectic around here as of late, all in anticipation for this huge No Kings Tour we are about to depart on.  All 7 members, over 2 hours of music every night.  It's gonna be nutz!  I sincerely hope we see a trillion of you guys out on the road.  Here is a brand new highly informative/visually stunning tour video that the kid Young Baby just put together to give you an idea of what we're dealing with.  Seriously, check it out and get pumped!
[vimeo]http://vimeo.com/35180701[/vimeo]
Oh man, can't believe this thing really kicks off on Thursday.  So much laundry to do.  If you still haven't gotten tickets yet, have no fear, just go to doomtree.net/events.  We've got everything all organized for you there.
We're actually gonna be bringing out our very own camera/video guy this time around to capture all the content ever (we'll get into some real deal tour introductions in an upcoming Tour Days With Lazerbeak).  Make sure to check back here on the regular as we'll be uploading stills from the previous night's show every single day, as well as several short tour videos throughout each week.  Really going for it this time, haha.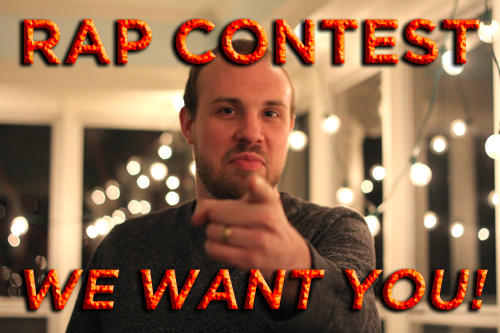 The bewitching hour is upon us.  The official cut off for the LAVA BANGERS Rap Contest is this Saturday at the stroke of midnight.  I'd like to personally thank everyone who has already submitted.  I gotta say though, I'm a little underwhelmed at the amount of submissions so far.  We've never done anything like this so I guess I wouldn't know, but from all the talk/complaining I hear every day about how hungry/overlooked all these rappers are I would've thought more people would be taking a stab at this thing.  No shots, just an observation. Rappers: step up to the plate.  You'll get a free unreleased lava banger (priceless) and a bunch of shine time.  Everything you need to know about the contest is all right HERE.  It is so easy.  Remember, this Saturday (1/21) is the deadline.  We'll be posting our Top 15 on Tuesday and then letting the public vote for the winner.  Oh, and if you know someone who might be good for this please let them know.  Light a fire under em or something.  Let's make this thing interesting.  OK, stern dad talk is over now.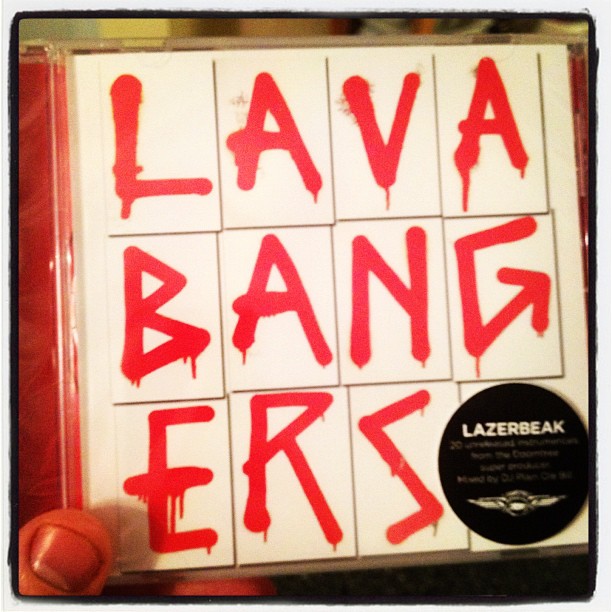 In related news, we got the CDs back from the plant on Friday and they turned out awesome (and yes, that is my weird nub of a thumb in the bottom left corner).  Huge shouts to everyone that pre-ordered a copy.  You should've received an email yesterday with instructions on how to join the Ustream webcast with Bill and me tonight (8pm CST).  Your discs and pop rocks are all packed up too and will be shipping out tomorrow.  A sincere thank you again, I really do understand that it is a choice to purchase music, and I truly appreciate the support.
You can still pick up LAVA BANGERS from the webstore HERE if you'd like (with recipe cards and pop rocks while supplies last).  If you need a little more reassurance, check out this insanely positive review of the album from Absolute Punk right HERE.  I think I might've gotten a tiny man tear of joy caught in my eye after reading it.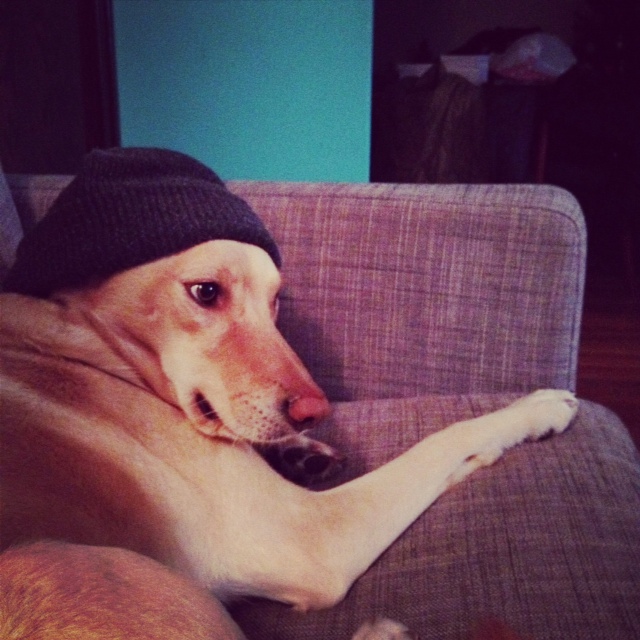 That is a random picture of my dog Della wearing my winter hat like a BAWSE, because I couldn't come up with any better segue into the Bonus Jams outro.  Now that I've mentioned it though, it really does seem like the perfect time to drop some new Bonus Jams on you.  There's been a ton of songs and videos coming out over the last week here in the Twin Cities that I'd like to highlight today.  First off, Polica premiered their first video for "Lay Your Cards Down" over on Jay-Z's blog, which is so baller to me.  Edited by the extremely talented JoLynn Garnes.  Check it out, the whole album smokes.
Brother Ali dropped an entire song about his sweet potato pie recipe over a new Common instrumental.  Haha, awesome.
The dude Franz Diego put out a super tripped out seizure inducing video for "Waggin On The Scene."
Prof released a 4 minute video homage to Sally Jesse Raphael for his "Gampo" anthem.
KnoX, Mr. Gene Poole, and Mike the Martyr just dropped their video for "Breathe."  Good to see Poole back at it.
And finally, our good friends Isaac Gale and David Jensen had an art show opening last week celebrating all the visual work they did for the Bon Iver deluxe DVD.  Check out this trailer, and if you live close by make sure to go check out the showing at XYZ Gallery all this month.
[vimeo]http://vimeo.com/34829180[/vimeo]
OK, that about does it for this week's post.  I gotta run and handle these Doomtree taxes before band practice starts.  I hope you all have a wonderful week.  We'll see some of you tonight on the webcast, and I look forward to seeing a million more of you (slight exaggeration) out on the road over the next couple months.  Come out, come up, and say hi.  And make sure to check back here constantly starting Friday for a trillion updates from the road.  See you soon!
— Beak