Welcome back to another Tour Days With Lazerbeak!  I'm writing you from the luxurious Holiday Inn here in San Francisco.  We've been averaging around four hours of sleep per night this past week due to the long west coast drives, so forgive me if I come across a little delirious today.
The shows have been pretty amazing so far.  Thank you to everyone that has been coming out to kick it.  Easily our best turnouts ever.  The homie Chris Hadland has been continuing to crank out daily photo recaps on this site, and he posted another edition of No Kings Tour Diaries on Sunday.  Check this out if you haven't already.  It's a recap of our shows in Salt Lake City, Boise, and Portland.  Stay tuned this week for the Seattle/Vancouver/Eugene recap video.
And while we're at it, here's another installment of our ongoing (and extremely educational) "We're Workin' Hard" video series, courtesy of Cecil Otter and Paper Tiger.  Might be a hint at the musical direction Paper is going in for his next solo album.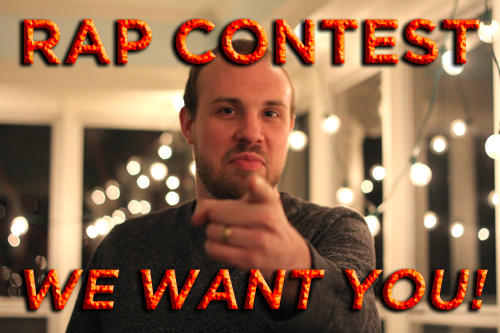 The public voting for our first ever Rap Contest ended last night.  Congratulations to Soulcrate Music who inched out the victory over Verble Spears and Homeless.  And again, a very heartfelt thank you to everyone that participated in this contest.  I was pretty floored to receive over 80 submissions in that 3 week period.  Hopefully we'll be able to do something like this again.  For those of you that didn't win, please feel free to use your track for whatever promotion you'd like (mixtape/youtube/soundcloud/etc), so long as you don't sell it for monies.  I really appreciate you taking the time out of your busy schedules to create those songs.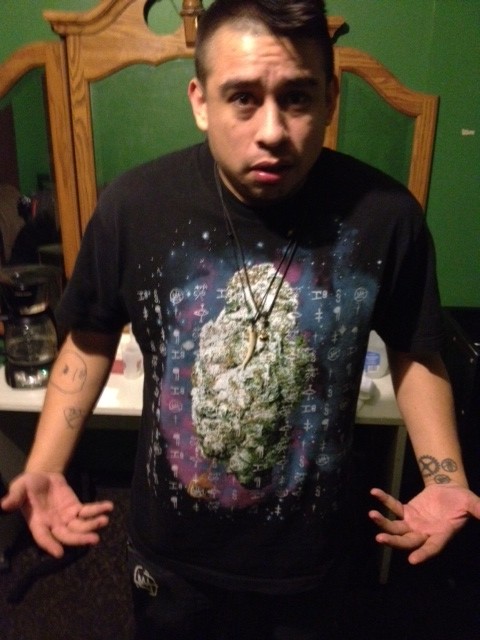 Haha, that is a picture of Mike rocking a crazy space nug t-shirt because I'm too tired to come up with a better transition.  I'm off to do some press stuff and get some custom fitted ear plugs before load in this afternoon.  I'll leave you with a bunch of pictures from the Eugene show the other night, courtesy once again of Young Chris.  Hope you all have a wonderful week.  Can't wait to see a ton more of you out at these upcoming shows.  Our 4 day California run starts tonight at Slim's in SF!
— Beak