Hey there!  I'm back from a couple weeks of blog hiatus.  Been running around making sure everything is lined up for this impending European tour that starts this weekend.  Still can't believe we leave for Italy in just two days(!).  The last time I was over in Europe seems like absolutely forever ago, as documented by this incredibly young and impressionable picture below.  A precursor to the Cold Fire drink concoction perhaps?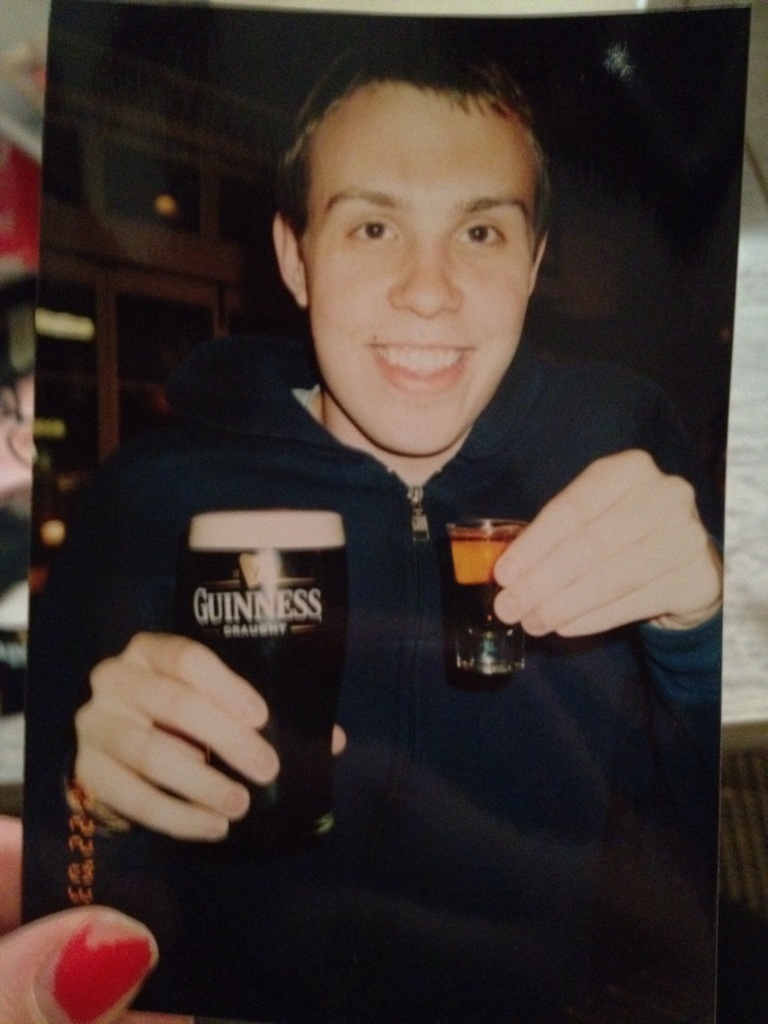 Haha, oh man.  To be young again.  Anyways, not to drill it into the ground again, but you can click the flyer below for more details/ticket info on all the shows.  If you live anywhere near these parts or know anyone that might live close by, please help us spread the word.  It's our first time ever heading over that way as a full crew, and we are super pumped to say the least.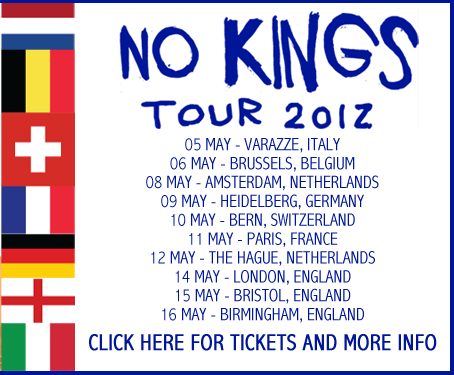 In some non-rap related news, the wifepiece and I are expecting our first child in early July!  We went to an eight hour crash course child birth class last weekend to get us ready for the big day, and I made it through three different birthing videos without even fainting once.  Bring that baby on!  On Monday we went for another ultrasound and got the craziest/scariest picture back in return.  This is a shot of our little girl staring straight at/through the ultrasound thing (it scans right through eyelids, making everything way more creepier).  Judging from this picture we may very well be giving birth to a demon alien baby.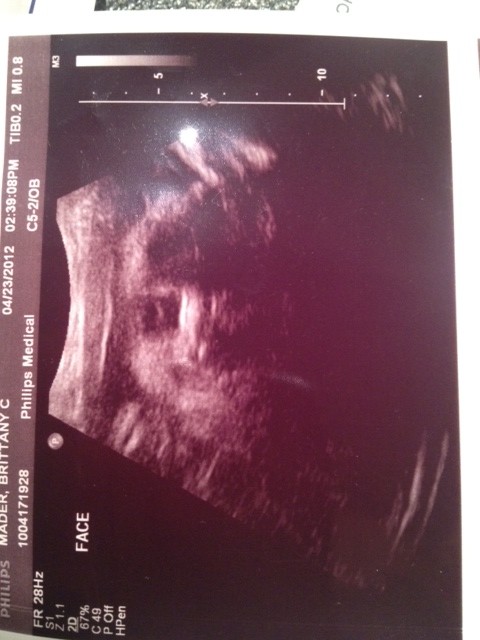 Yikes.  Here's a normal profile pic for good measure, just to ease my worry that our kid is gonna look like the human equivalent of the comic strip character Ziggy.  Shouts to the nurse who put the talking baby caption in there.  Technology has come a long ways man.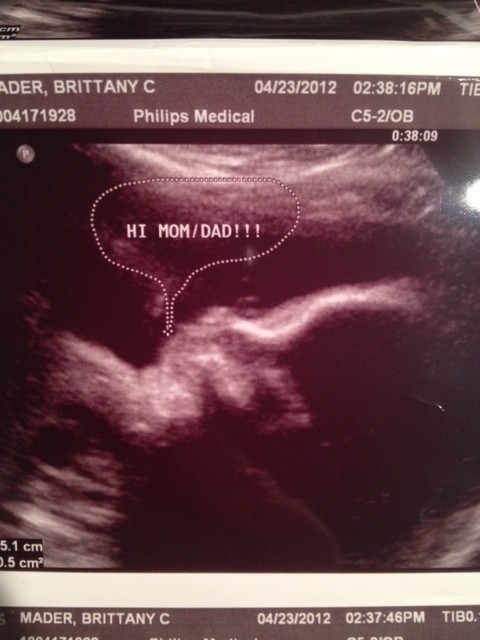 It is my serious goal not to turn TWL into a baby blog as we go through this process, just wanted to give a quick update to those who've been asking.  Plus it makes for a near perfect transition into my next topic: Doomtree's first ever venture into the world of baby clothing.  That's right, it brings me great joy to announce the first ever No Kings onesie!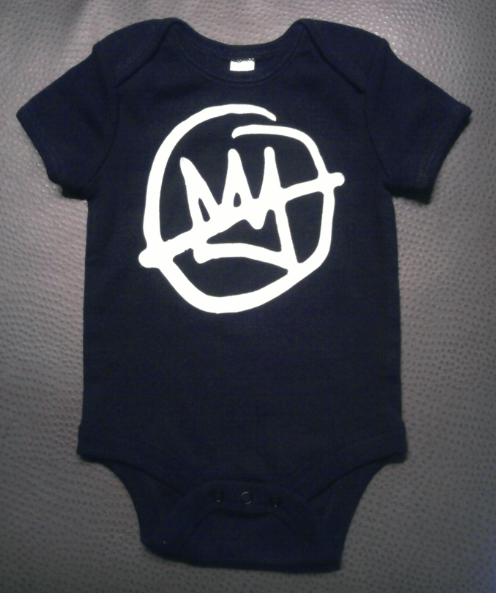 Because Doomtree is (also) for the children.  We printed a super limited amount of these for starters since we weren't really sure how they'd move, so grab one quick if you're into it.  They come in five different sizes (newborn and 6, 12, 18, and 24 months).  You can click the picture above for more details and ordering info.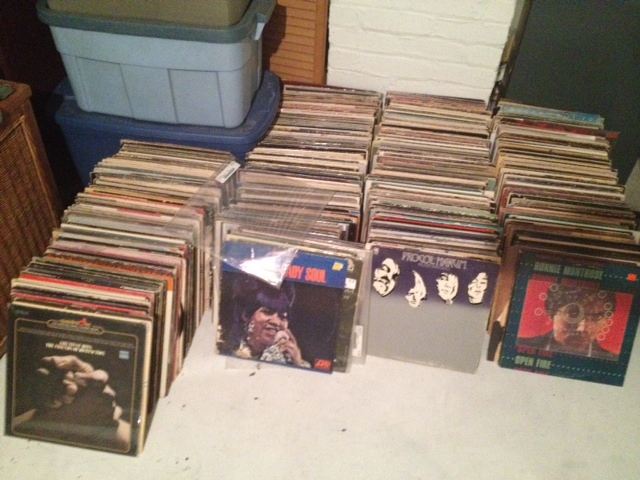 With this new baby coming up so fast (coupled with watching a few too many episodes of that show "Hoarders"), I've been going through kind of a crazy cleaning and throwing everything away phase.  Decided it was finally time to go through my basement and garage and trim down the old record collection to only the stuff I actually ever listen to.  Forgot how many of these things I had amassed over the years.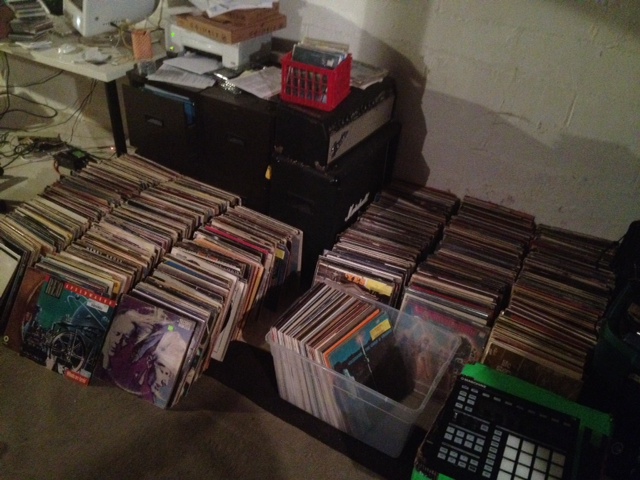 Expect news of a giant garage sale later in the coming months if you live anywhere near South Minneapolis.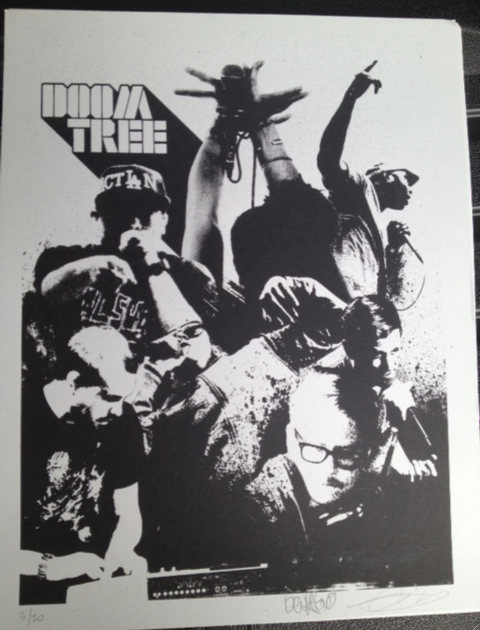 While I was cleaning out the garage I came across these lost Doomtree relics from our Wings and Teeth art show a few years back.  It's the 8-pack of individual screen prints that the homie and photographer extraordinaire Ben LaFond put together.  There were only 20 of these packs ever printed, and each one comes hand numbered and signed by Ben.  7 solo prints and 1 crew print come in each pack, and each print is right around 10″ x 13″.  Click any of the photos for ordering info. Only 10 packs left in total!
Ok, that about does it for this week.  I've got some serious bag packing ahead of me.  I'll leave you with a few random Bonus Jams.  The first is by this group Unknown Mortal Orchestra that Jeff put me onto over the weekend.  Haven't heard their full album yet, but this song is kind of killing it.  Drums on drums on drums.
And I'll leave you with an old Fleetwood Mac classic.  I never really got into these guys at all, but over the last tour I realized how much I love this one song "Dreams."  I had made it my mission to get way more into their deeper catalog this spring, but in my recent attempts to do so I've realized that I think I just really like this one song a ton.  Watching the Rumours Classic Albums documentary didn't help things at all either.  These guys are all just kind of super annoying to me, and Lindsey Buckingham looks like a creepy extra from Saved By The Bell.  Feel free to convince me otherwise though, as everything in me wants to be down with the Mac.  Maybe I should just try some Stevie Nicks solo stuff or something?  Help.
http://www.youtube.com/watch?v=oNavPWHmfI0
Alright, I hope you all have a wonderful week.  Blogging might be a bit sporadic over the next three weeks, but we're bringing our trusty young gun photographer Chris "what's a Chuck E. Cheese?" Hadland along for the ride, so we should have tons of show photos and hopefully a bunch more of those funny behind the scenes videos up in no time.  Make sure to check back often for an onslaught of content.  See you real soon!
— Beak