Oh man, we are back home on U.S. soil after completing the whirlwind two week No Kings Europe Tour.  10 shows in 7 countries.  I've been joking for years about being half of an international touring DJ duo (I see you big Papes), and now I can finally stand tall and accurately stake that claim.  The young one Chris "Aaaaatland" Hadland just put together the final tour video of our three shows in England supporting Yelawolf.  Huge shouts to Wolf, Newport, Vajra, Brooklyn, Rudy, and George for being a truly awesome team to tour with.  Check this out:
And if you missed the other three tour videos from this run check them out below.
Haha, amazing times.  Europe marked the last full crew tour for a bit, and as fun as the last four months have been, I think everybody is pretty ready for a break from the road.  Feels great to be back home for a good long while.  Time to get back to making songs again.  We had posted pics from every show over the last couple weeks, but below is a little more lo-fi, candid rundown of the tour culled from our individual Instagram pages.  A beyond extensive recap of the No Kings Europe Tour.  Enjoy.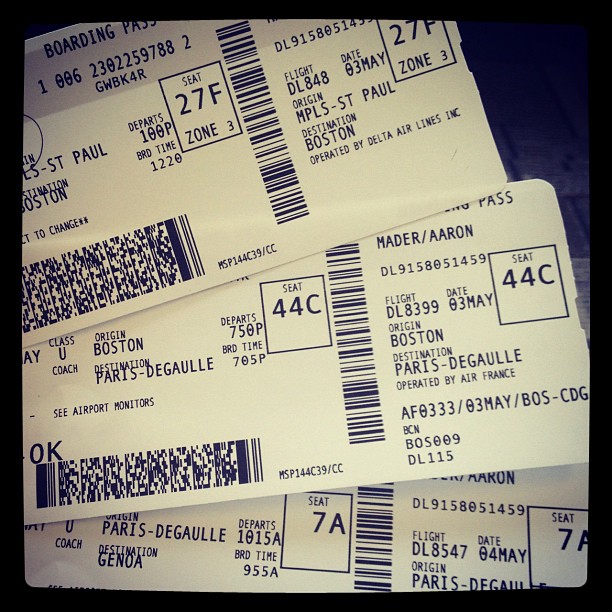 It was so international for us right then.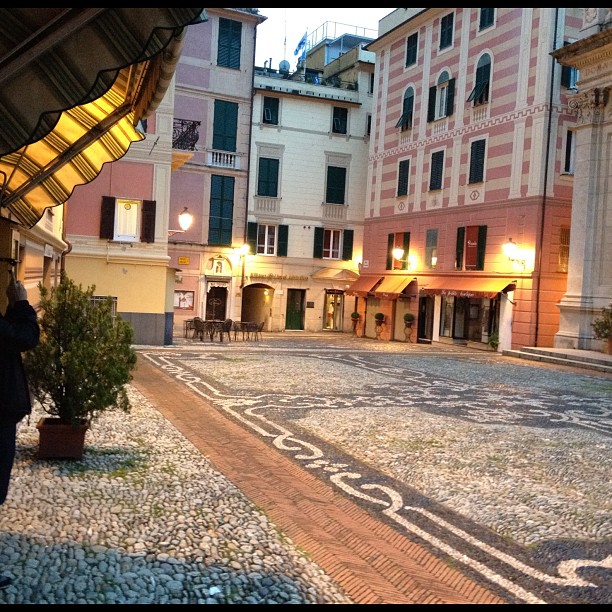 Touched down in Italy for the Vans Summer Classic.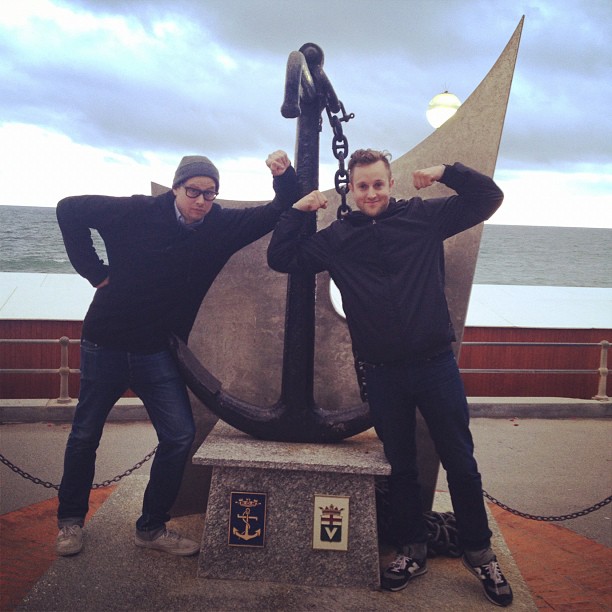 Legitimate sailors.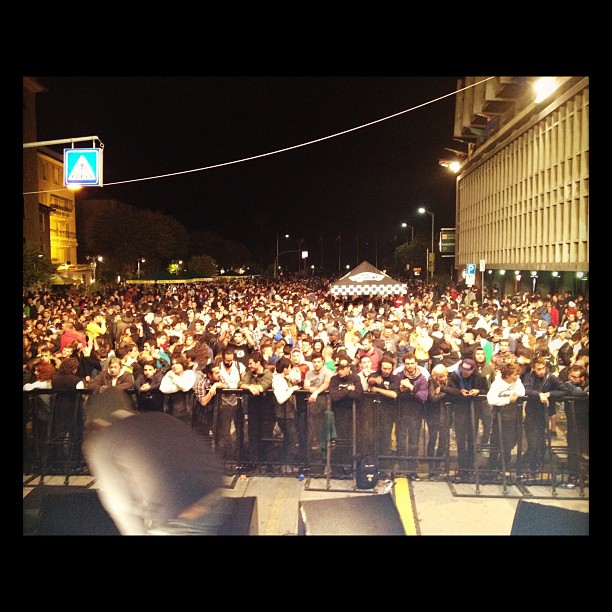 The crowd we played for in Varraze.  Cannot thank Vans enough for this amazing opportunity.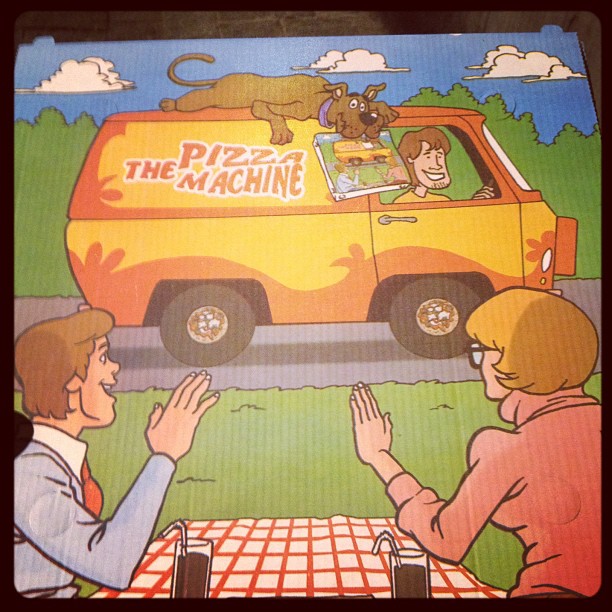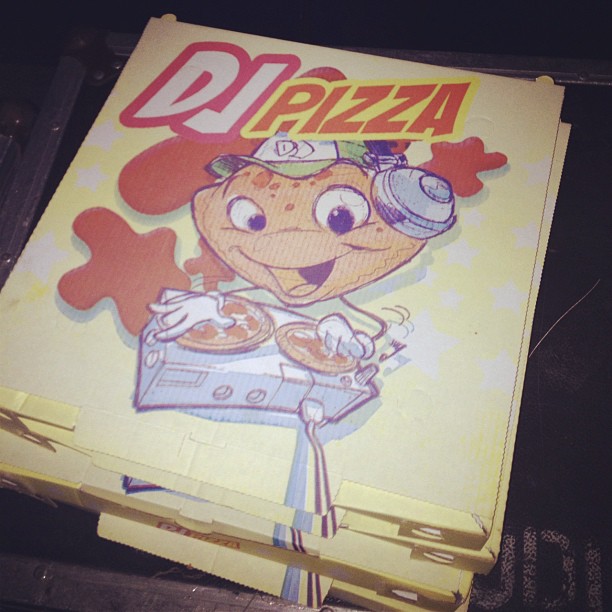 Pizza boxes in Italy are truly second to none.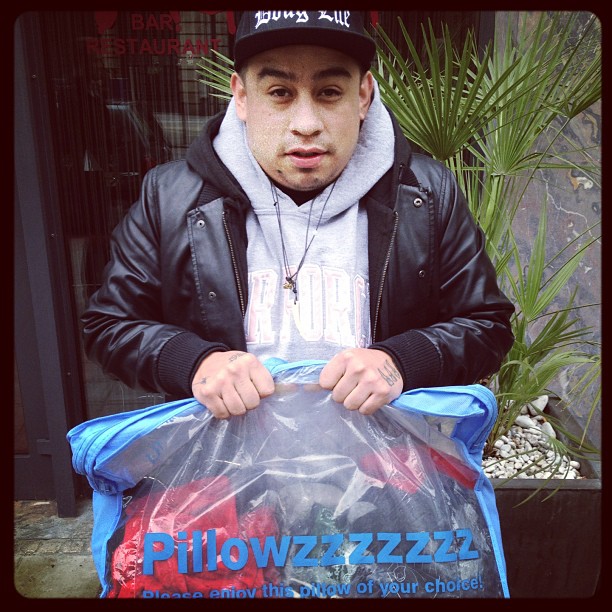 Always prepared.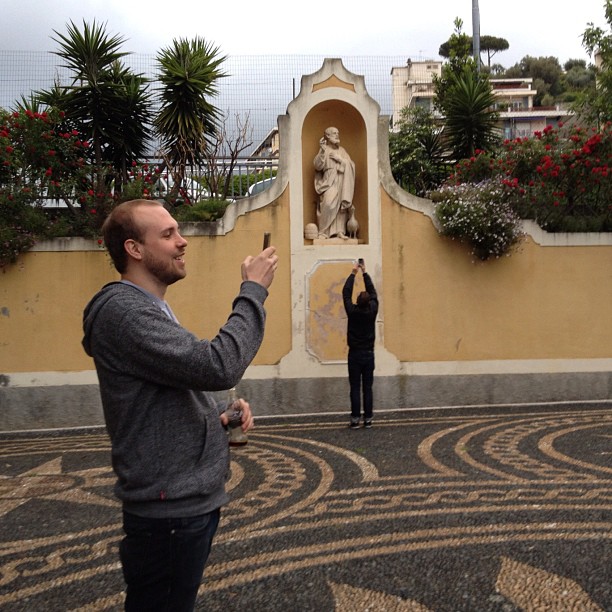 Papes was incredible at taking pictures of other people taking pictures the entire tour.  I'm sure this will make a great coffee table book someday.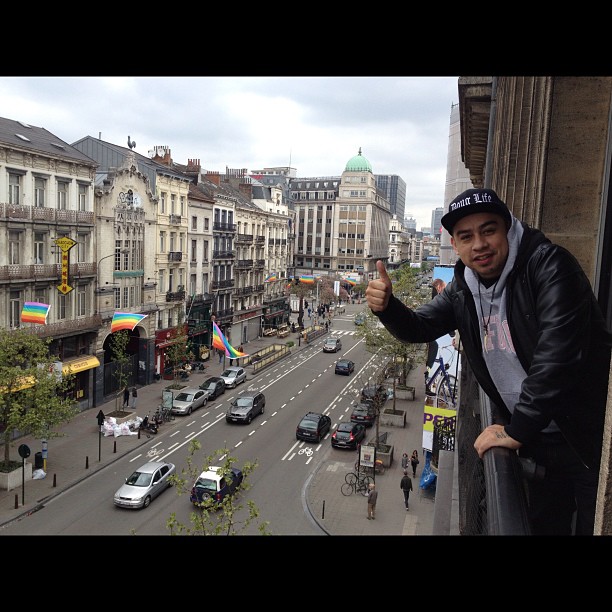 Postcard from Brussels.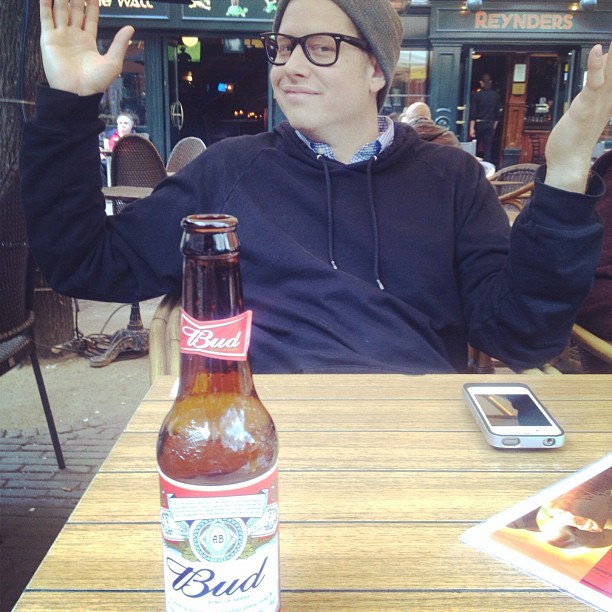 Papes first Budweiser of the tour.  Disclaimer: he has a wheat allergy so it's really one of the only beers he can drink.  Also, they just call it Bud over there.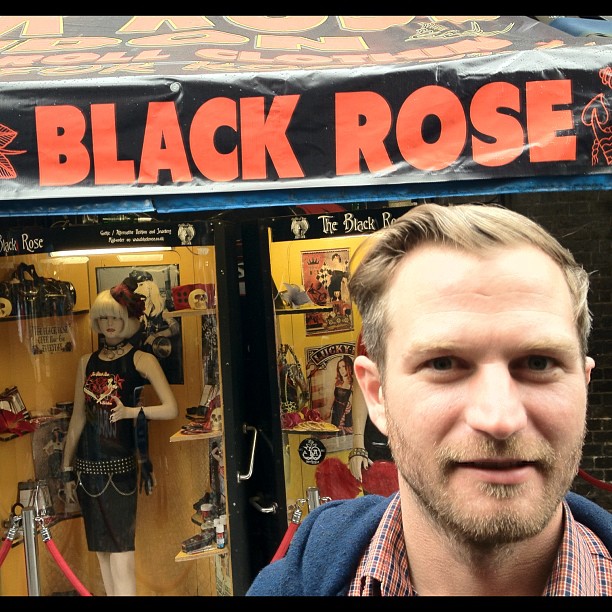 Perfect.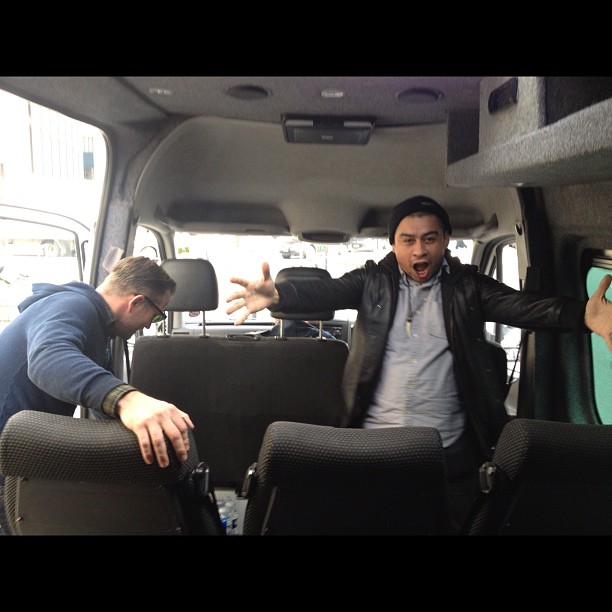 You can do really cool stuff like this in Sprinter vans.  Beyond spacious.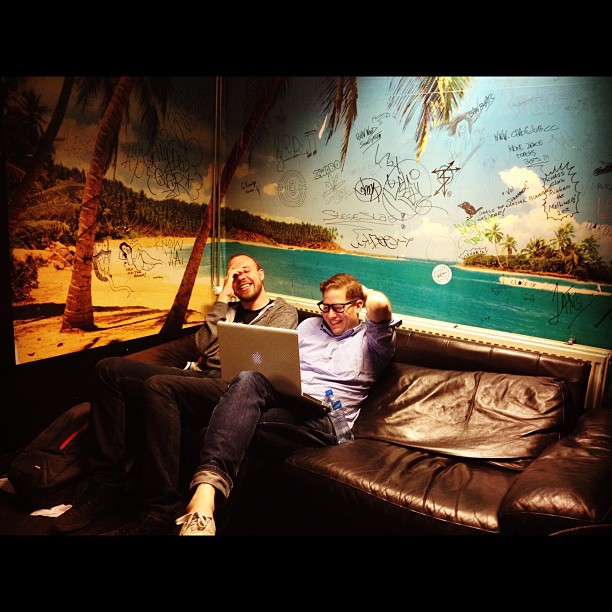 2 International Touring DJs backstage in Amsterdam.  The internet can often times be quite hilarious.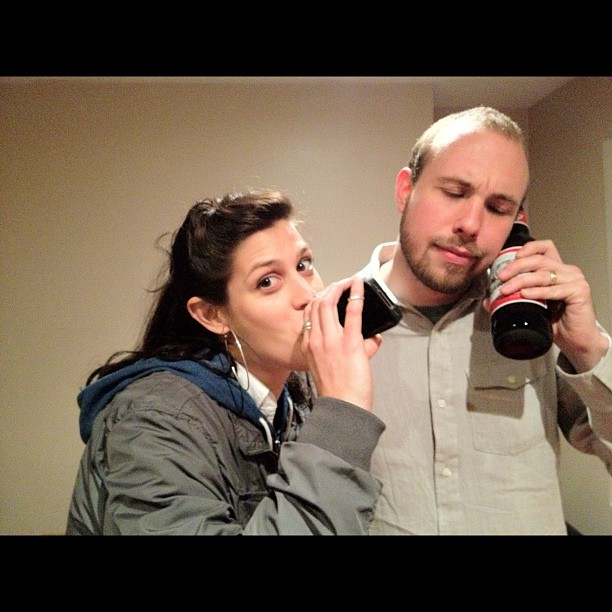 Seemed like a cool idea at the time.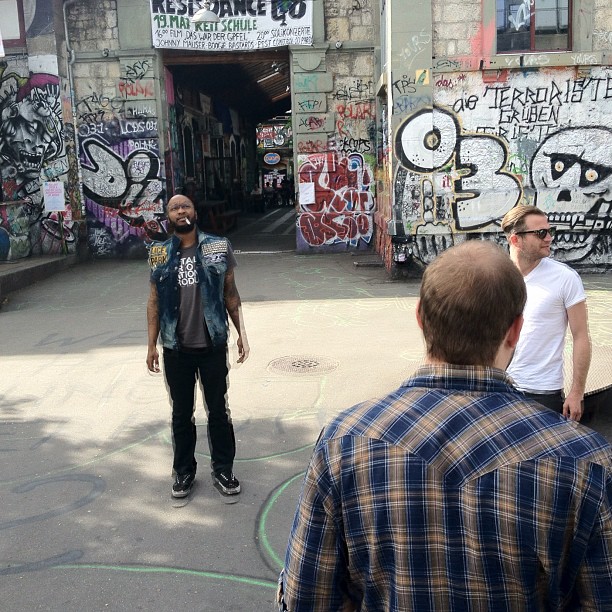 The awesome club we played at in Bern.  Fast forward a few hours…..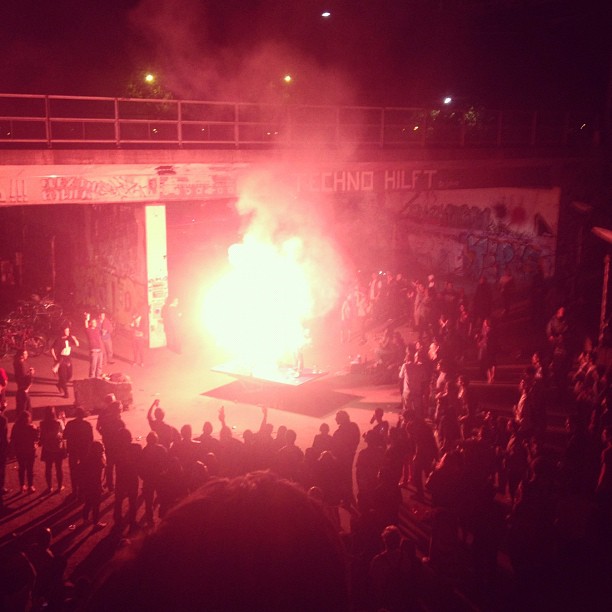 It really popped off after the show.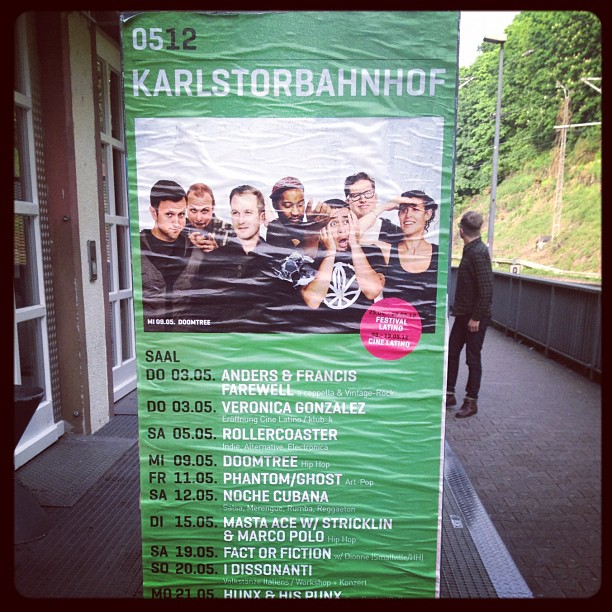 Heidelberg.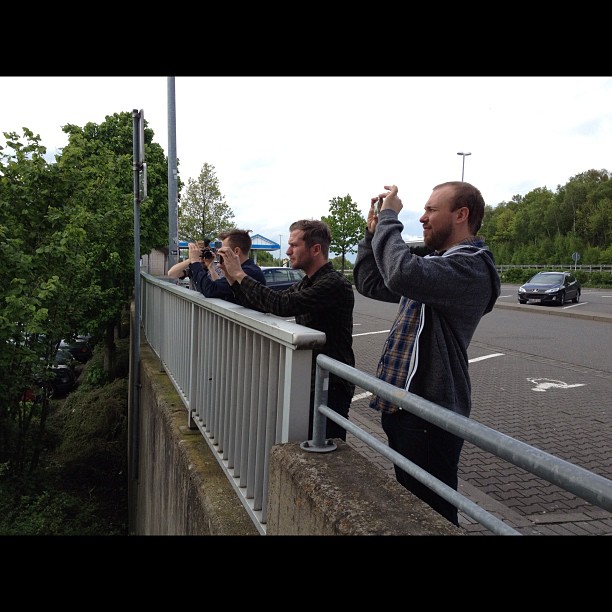 Papes at it again.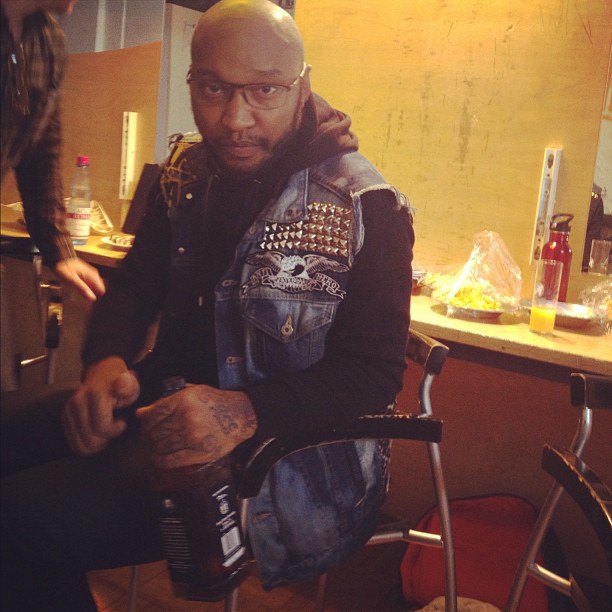 Seriously, if you're gonna dress up like Slash, you might as well hold a bottle of Jack like Slash and stare blankly into the camera like you really can't be bothered.  Dessa calls this phenomenon Stef slash Slash.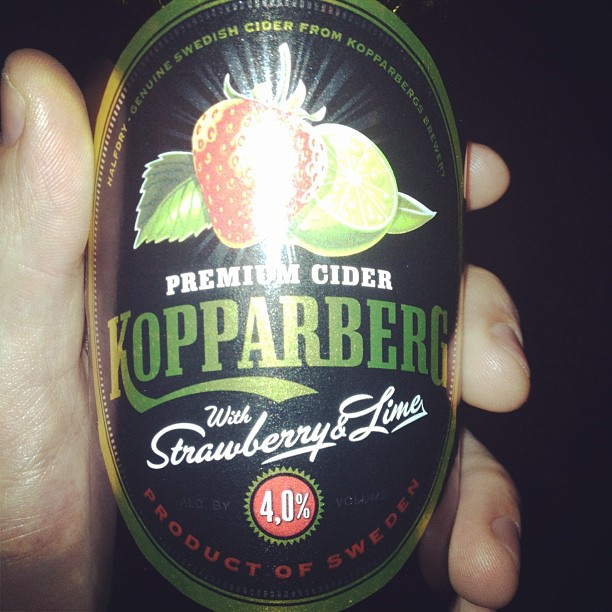 I found the Swedish equivalent of Mike's Hard Strawberry!!!  Already negotiating the endorsement deal.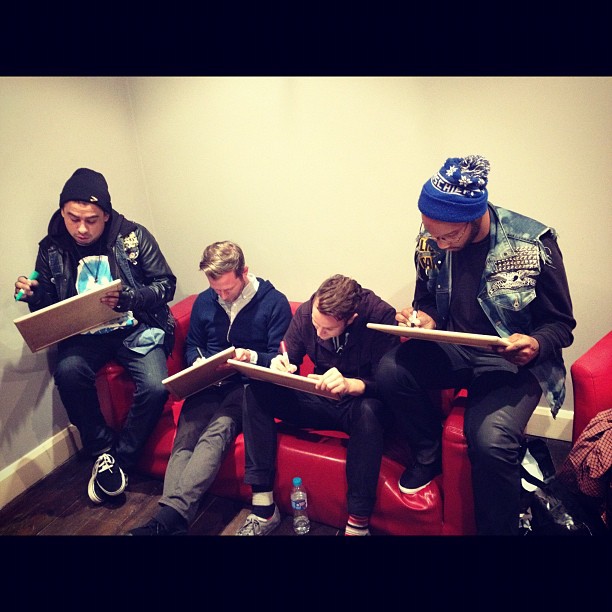 A quick art appreciation time out backstage, like real life Draw Something.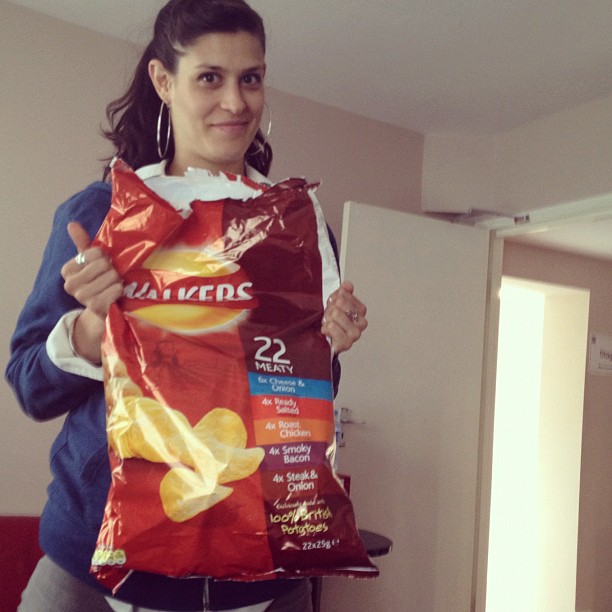 In England they do not mess around when it comes to crisps.  Steak and onion?!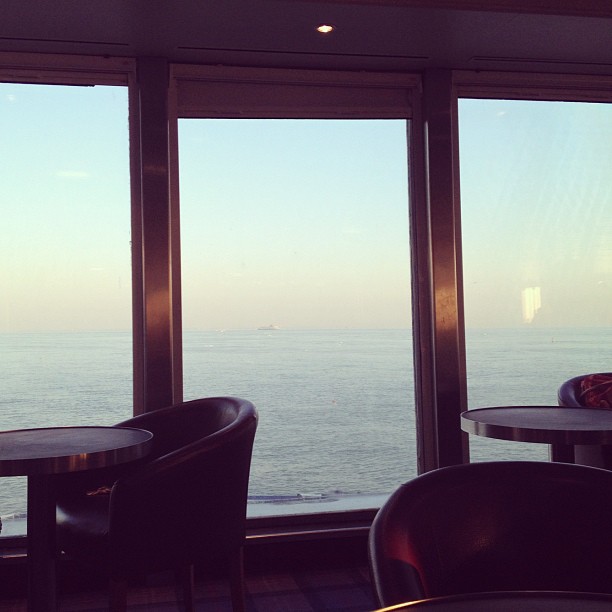 View from the ferry.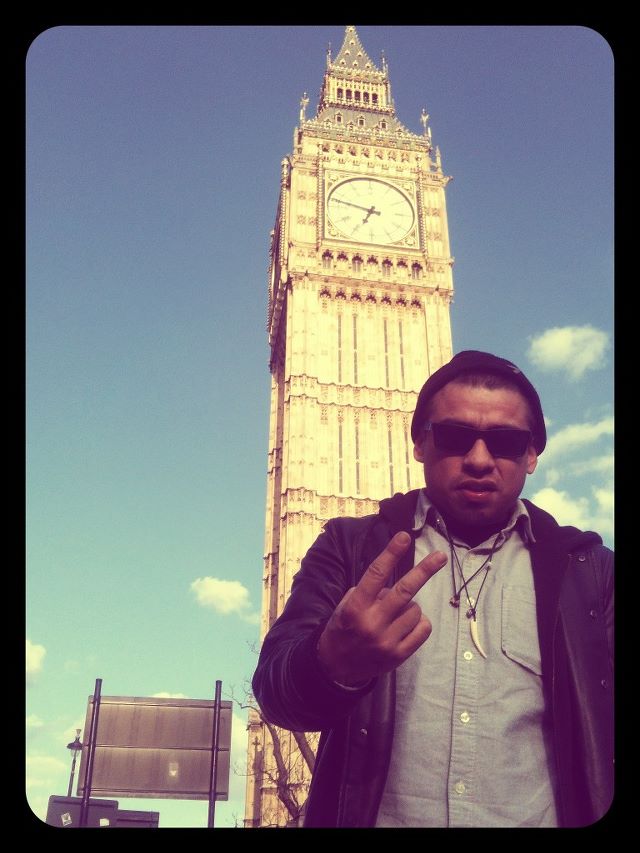 Mike touching down in London Town.  Tempz!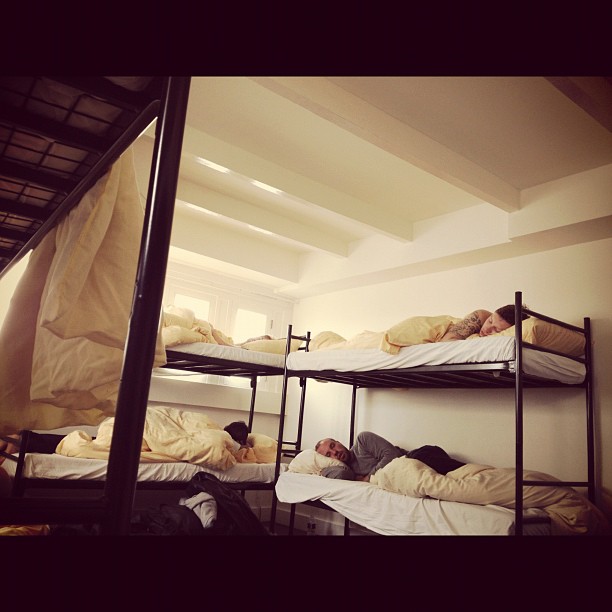 We shared a 9 bed hostel room in Amsterdam.  Felt like Doomtree summer camp.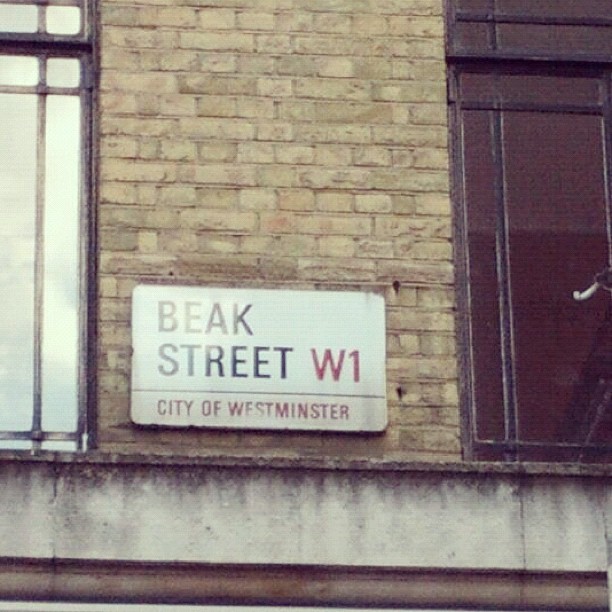 Shouts to London for honoring me with my very own street.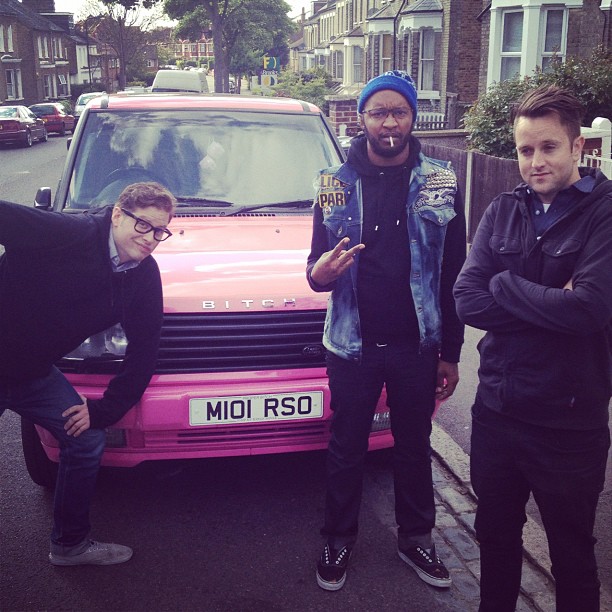 Hands down my favorite picture of all time.  That car was even cooler in person.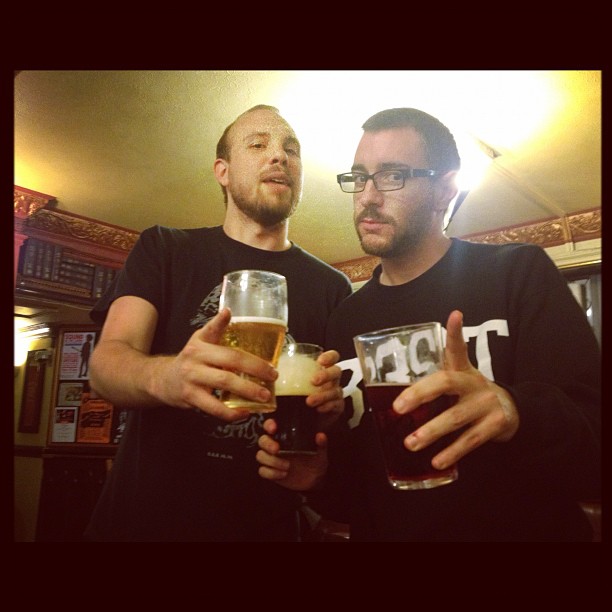 This is Sam aka Abjekt aka the British Lazerbeak.  We literally are the same person.  He loves alcoholic strawberry drinks, RnB music, and sweatshirts, and he loathes mayonaise.  My soulmate.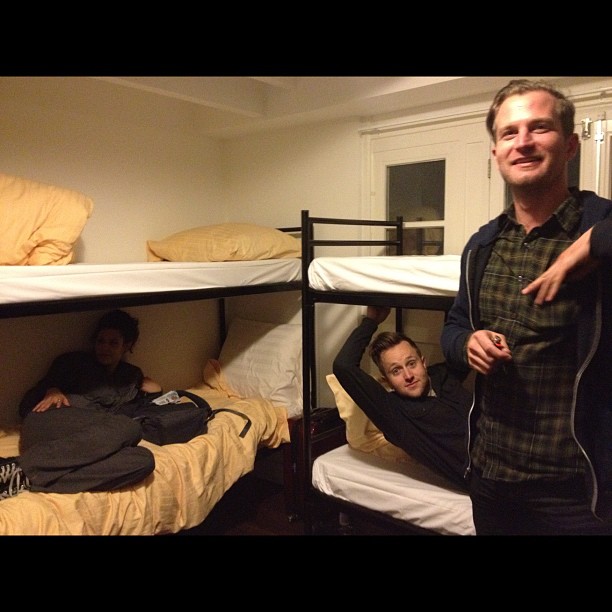 More crazy hostel times.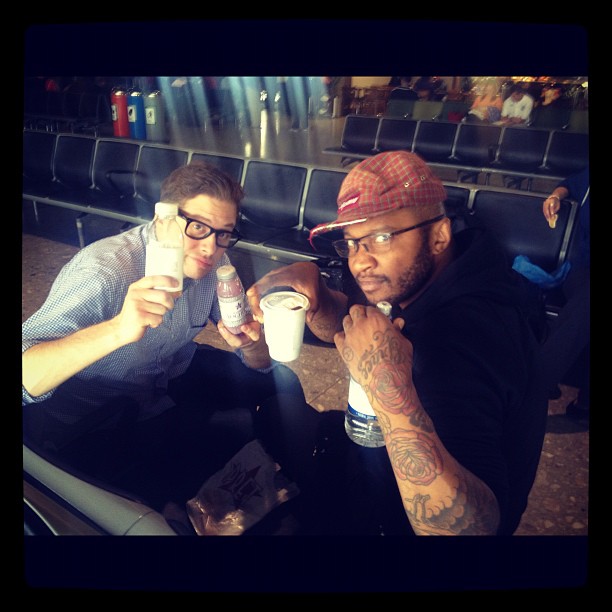 Paper Tiger aka Bev Midler.  P.O.S aka Drank Sinatra.  These guys love their drinks.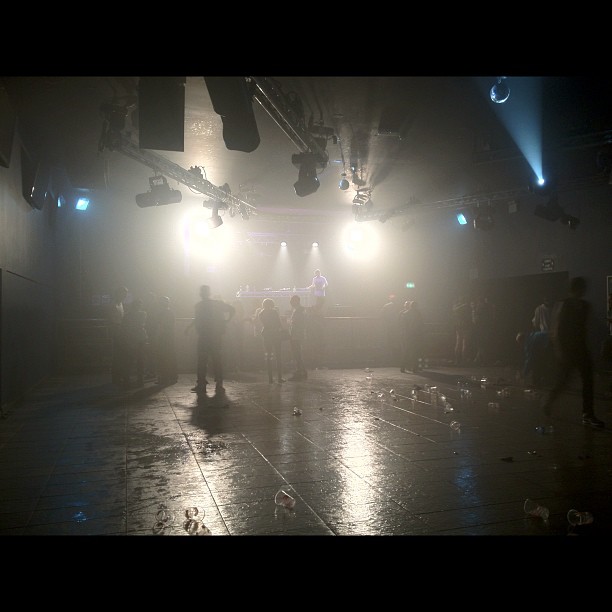 Last show of tour in Birmingham after security started kicking people out.
Well that about covers it all.  I didn't get a ton of scenery shots, but that's what google search is for.  A ginormous thank you to every single person that came out to any of these shows.  We've seriously been talking about trying to get to Europe for the last seven years, so to see that hope come to fruition was pretty incredible.  I hope you all have a wonderful week.  I'll be back next Tuesday with a huge Bonus Jams round up post just in time for the summer.  It will be glorious.  Go Thunder!
— Beak