HUGE NEWS DAY!!!!!  We are now less than a week away from the release of P.O.S' We Don't Even Live Here full length, and to get people even more amped up about its arrival, Stef has linked up with Pitchfork to drop the single for "Get Down," the completely unstoppable live show dance contest anthem featuring our very own Mike Mictlan.  This track has been absolutely crushing every show Stef and Mike have dropped it at over the last year or so, and it is so awesome to see the real deal recorded version finally witness the light of day.  Check it out below, and definitely stay tuned for some tyte vizualz dropping later this week.
P.O.S – Get Down feat. Mike Mictlan by rhymesayers
Aaaaaand this just in: The Current is now streaming the whole album in its entirety right HERE!  Click the Soundcloud player below to check it out.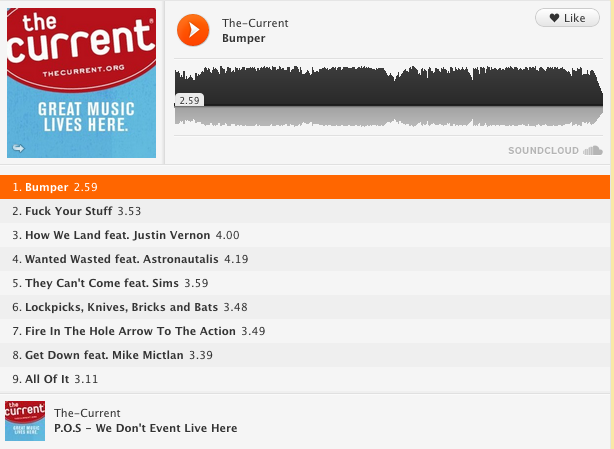 We Don't Even Live Here pre-orders have already started shipping, but you can still get your physical order in right HERE, or pre-order it digitally from iTunes right HERE and get two extra bonus tracks.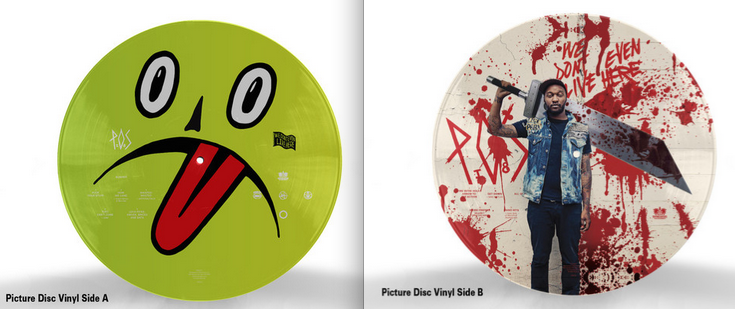 Also, that picture disc vinyl is completely destroying everything.  Even if you don't own a record player you should probably own that.  Primarily for the BUSTER SWORD, NERDS!!!!!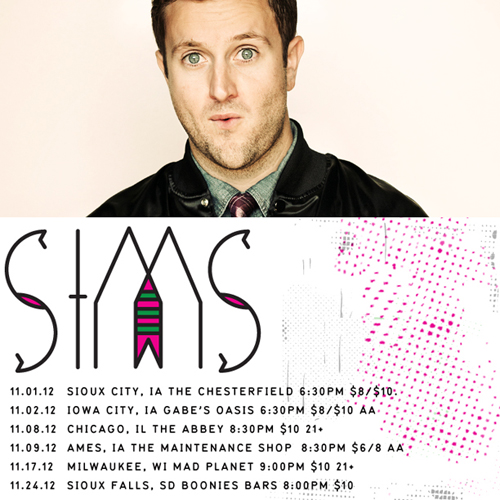 In other totally awesome news, Sims is headed out on a weekend warrior tour throughout all of November!  Make sure to catch him all over the Midwest next month, as these will be his last solo shows of the year.  Tons more details and ticket information on the links below.
SIMS NOVEMBER TOUR DATES
No shows announced at the moment.
Sims was also recently featured on the new Hood Internet single "One For The Team," alongside New Pornographers' AC Newman.  Check out the heartwarming Juggalo love story music video below.  It's pretty incredible.
And finally, it brings me great joy to announce the first ever live performance from Mixed Blood Majority, my new group with Crescent Moon from Kill The Vultures and Joe Horton from No Bird Sing!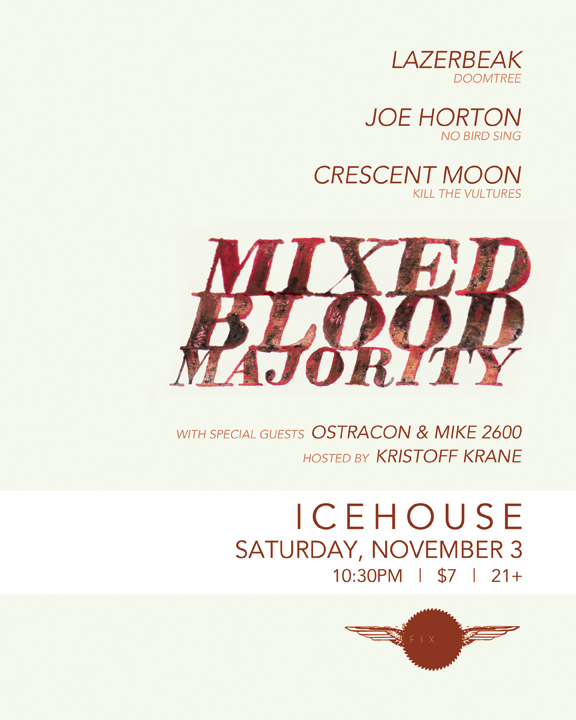 Hosted by Kristoff Krane and featuring special guests Ostracon and DJ Mike 2600.  It all goes down Saturday, November 3rd at Icehouse in Minneapolis.  We just finished all the tracking for this first MBM full length and should be debuting our first leaker track as soon as we start getting final mixes back.  I'm super excited about how this whole project is turning out, and can't wait to play these songs out live.  Should be a great night.
Alright, I'm gonna ease out of this monster news post with a couple Bonus Baby Pics for everyone that has been asking how Penny has been doing lately.  She's currently weighing in at over 11 pounds, playing a lot of toy worm slap bass, and working super hard on her 50 Cent one-eyebrow-raised cover girl look.  Big things!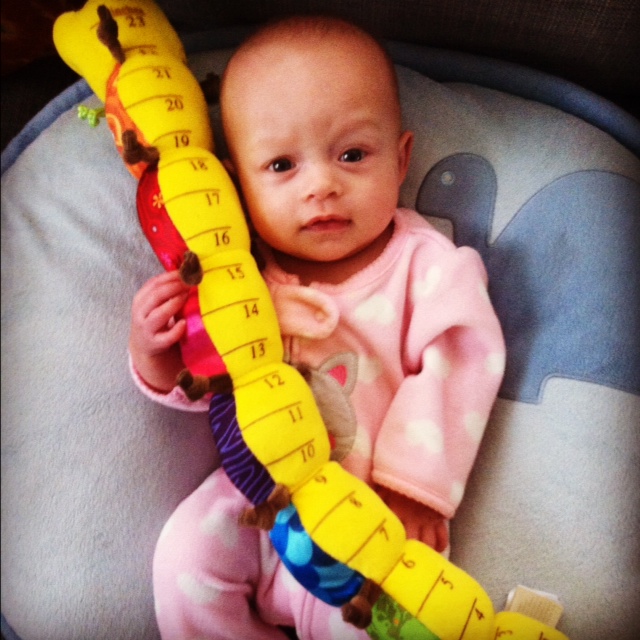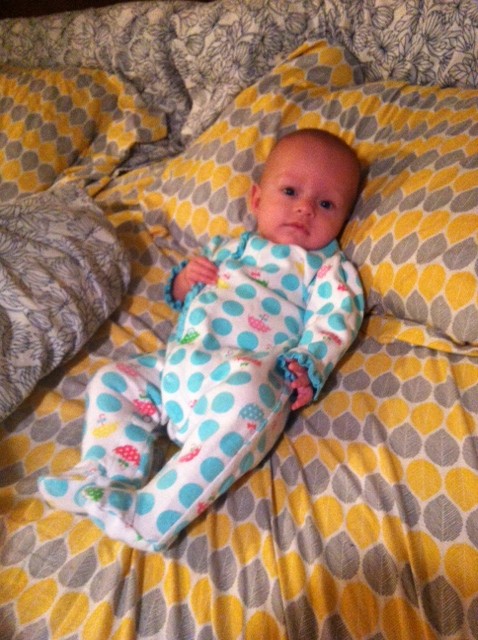 I hope you all have a great week.  See you next Tuesday for sure!
— Beak