Welcome back to Tuesdays With Lazerbeak.  A few days ago Stef made a quick health update video to keep everyone posted on where he's at with dialysis and his future kidney transplant.  As always, thank you x 1,000,000,000 for all of the insane support throughout this process (it really can't be said enough).  Check out what Stef had to say below:
In crew show news, all seven of us are gonna be taking a trip down to Chicago on December 21st (one week after the Blowout) to ring in the potential end of the world as we know it.  This will be the last Doomtree crew show of the year and we definitely intend to go out with a bang(arang).  Yes I just typed that!  Oh man.  Check it out: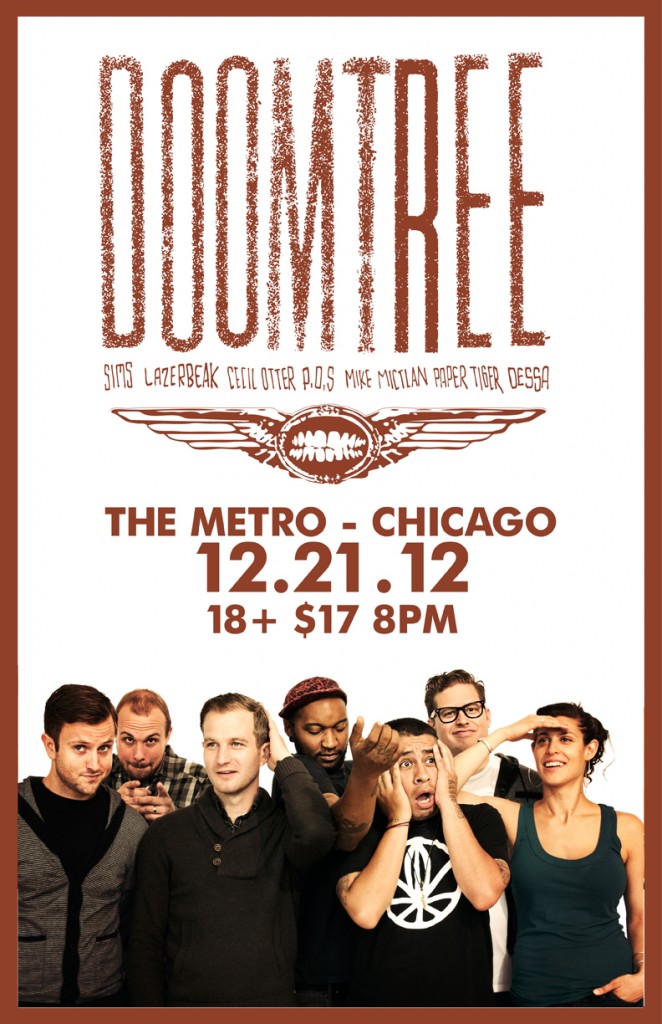 So excited to finally be playing The Metro!!!  You can grab tickets online HERE or go straight to The Metro's box office to save on ticket fees.  The only slight bummer about this show is that The Killers are also playing Chicago AT THE SAME DAMN TIME (so if you see a Lazerbeak mannequin behind the tables lifelessly banging out drums, you know why).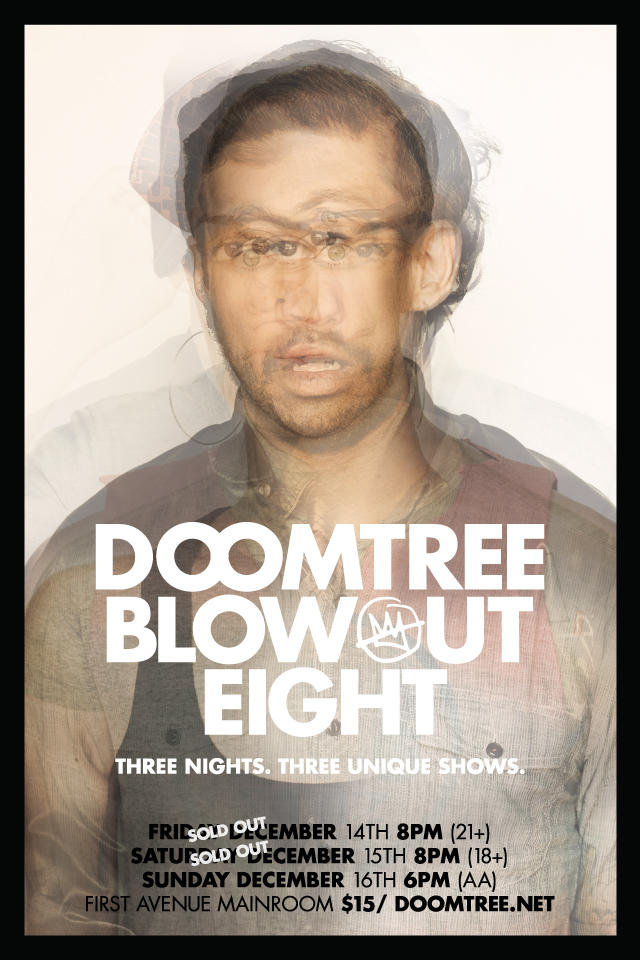 Speaking of the Blowout, tickets to Friday and Saturday night are now both SOLD OUT, and less than half of the tickets to Sunday's all ages show remain.  First of all, just wanted to say how insane that feels to type out.  Best hometown EVER, thank you so much for that.  If you are trying to come to the Blowout at all this year and still don't have tickets, now is the time.  Click HERE to grab some before they're totally gone.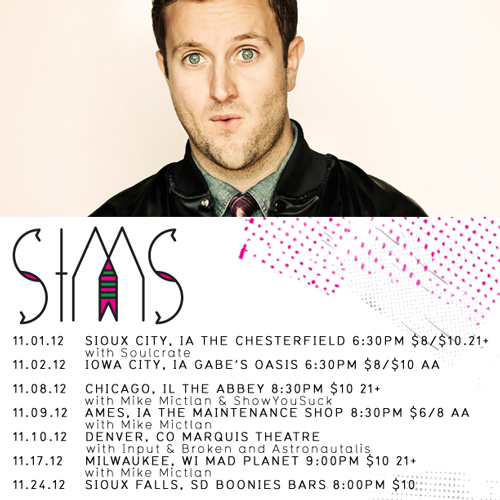 On a final show note, Sims will be playing the last of his November weekend warrior dates in Sioux Falls this Saturday with the homies Soulcrate Music.  This one should be nutz.  Cop your tickets HERE.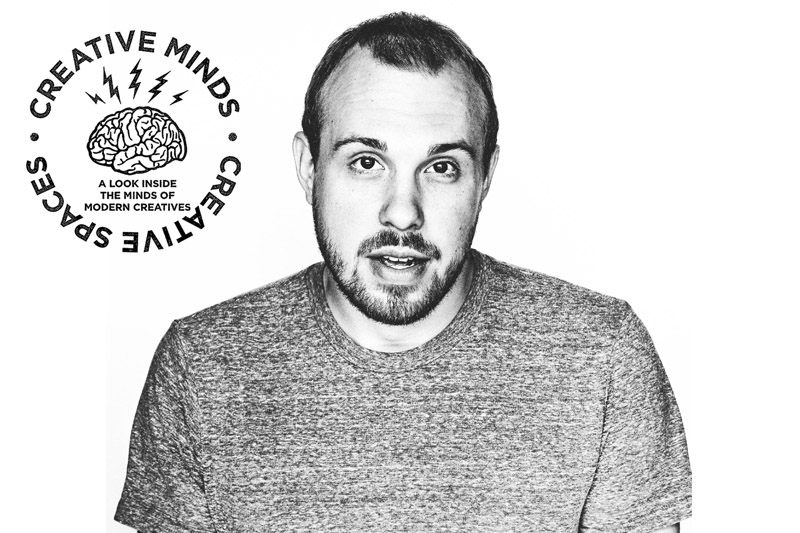 I talked to CX.CITY recently about my personal creative process as a part of their new Creative Minds, Creative Spaces project.  Click HERE for the interview and some cool basement studio pics.
Ok, that about does it for this week's post.  Gonna leave you with a few Video Bonus Jams from our neck of the woods.  First up is our long time friends Big Quarters.  They just dropped this video for "Never Felt Better," one of my favorite tracks from them ever.  Their new album Somos No Joke drops next week with a release party at Icehouse this Friday.
And here's a new video from Night Moves, for the Colored Emotions stand out "Country Queen."  Directed by the unstoppable force that is Isaac Gale and David Jensen (those dudes are on a serious roll lately).  I really like this album.
I'll leave you with this heater off the new Guante & Big Cats! album You Better Weaponize.  I remember hearing "To Young Leaders" back when we played up in St. Cloud last spring and being super into it.  I definitely need to get this record.
Alright, I hope you all have a wonderful Thanksgiving weekend eating all of the foods ever.  Below are a couple Bonus Penny Pics to tide over the friends and family who read this exclusively for the baby stuff.  She's been working hard on her fashion sense and managerial skills lately.  So well rounded.  See you next Tuesday!
— Beak