OK, it's time for the final Team The Best Team pre-order push!!! We just got the DVDs back last week (one whole year to the date after No Kings came out), and they turned out great! All super clean black and white everything.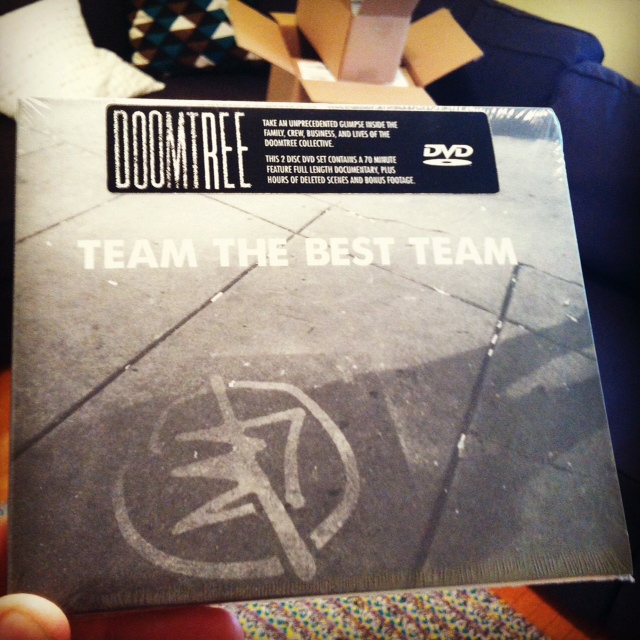 This is easily one of my favorite looking things we've ever printed up. Papes killed it on the design work. Check out this quick hands-on packaging promo video to get a better idea of what this thing really looks like up close. Huge shouts to Young Baby Ander Other for coming over to my house on Thanksgiving morning to shoot this. Very thankful for that dude. TTBT for real.
That pull out insert looks like a real deal movie poster! SO amped. Don't forget, this Saturday (12/1) is the last day to get your Team The Best Team pre-order in. It comes with the second bonus DVD that includes a ridiculous amount of deleted scenes, bonus features, music videos and extras, plus your very own bag of Doomtree branded microwaveable popcorn to enjoy with your feature presentation! Truth be told, I made a bet with Dessa (that I am currently losing) about how many pre-orders we'd do.  At this point I may be forced to eat several hundred bags of Doomtree popcorn unless you do me a serious solid and pre-order this thing.  Please help!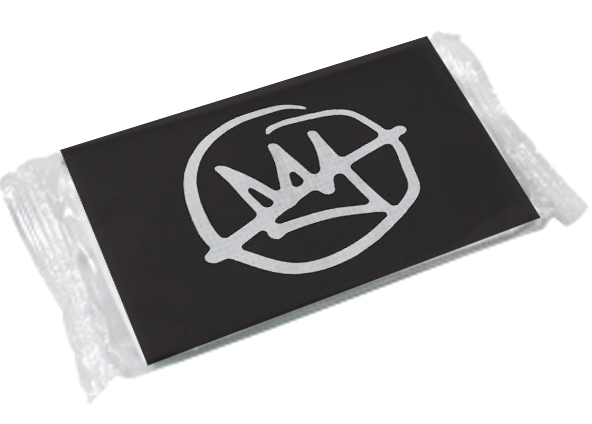 OK I know we talk about these pre-orders a lot, but they really are the best way that we've found to keep this tiny machine of ours running smoothly (as smoothly as possible at least). The money we generate from this pre-order will go directly into the tracking and mixing of Dessa's next full length (directly like I'm dropping a check off to the studio tomorrow directly), which will in turn make it possible for us to put out her album in a timely fashion once it's completed next year. Circle of life big duns, it's real Lion King for us right now. Plus this DVD is gonna make the best stocking stuffer ever, so you really cannot go wrong. Pre-order it right HERE, and don't forget to check out the crazy half off clearance page on the webstore as well. Alright, alright. This concludes my DVD pre-order closing arguments. I know this stuff gets old, thanks for bearing with me.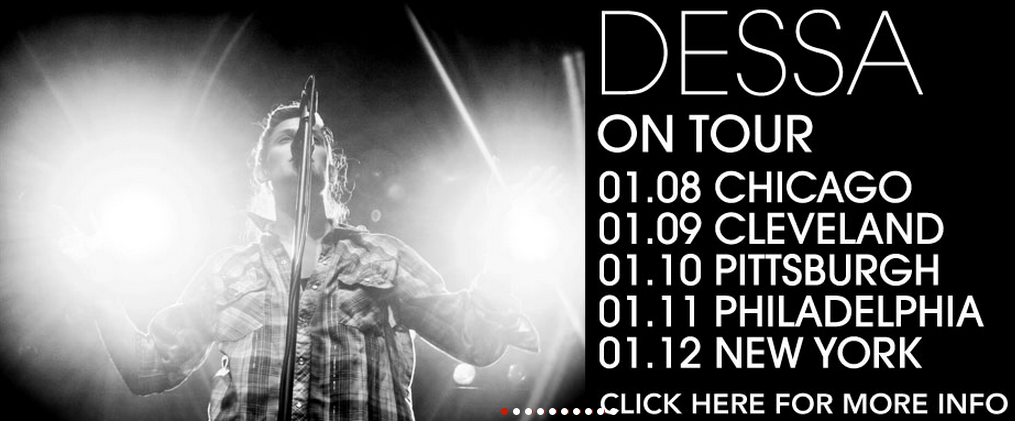 In upcoming tour news, Dessa is heading out on a brief East Coast run this January with her band. Also, that picture of her holding those huge enormous light orbs is truly incredible, worth the price of admission alone. Details and ticket info for all of the shows can be checked out right HERE. And there are still a few more dates to be added too, so definitely stay tuned.
My bad, one final TTBT related event that I almost forgot about: If you're less of a hard goods type person and believe that cinematic glory should be witnessed solely in the cinemas, come on down to St. Anthony Main Theatre on Thursday December 6th to catch a special sneak preview film premiere of Team The Best Team. You can get your tickets in advance right HERE, and everyone in attendance will get a free bag of that Doomtree popcorn (just like on Oprah!). Shouts to The Film Society of Minneapolis/Saint Paul for all of the help organizing this event. Should be a blast. I swear I'm gonna get an IMDB page out of all of this.
Ok, I'll leave you with a couple Bonus Jams off of this new Solange Knowles album. She just put out a new EP today called True that is produced almost entirely by Dev Hynes, the dude from Blood Orange. So far the singles I've heard off of it are really great. I'm a huge fan of Blood Orange, and the production work is super rock solid on the these tracks. Cool to see Solange step out from underneath her sister's shadow a little bit and do her own thing too. Gonna pick this record up today.
We had an action packed Thanksgiving weekend and I barely got any phone pics of Penny (sorry family), but I'll leave you with this shot of her demonstrating some kind of new raised alien unibrow face she makes when she's either interested in something or trying to tell you that she is not amused with the current lack of bottle situation. It's very effective. Hope you all have a great week. See you next Tuesday!
— Beak