BIG NEWS: We just wrapped up the final mixes of the new Dessa full length earlier this morning. You know what that means: mandatory Legend Stance.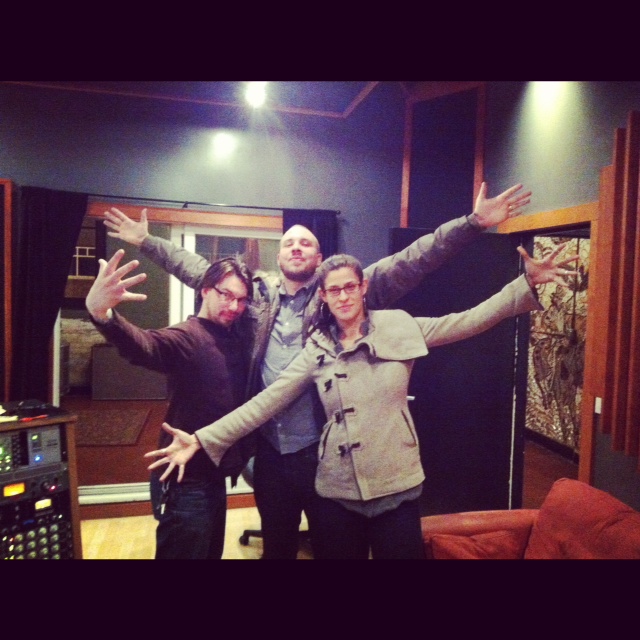 Gotta give a huge shout to Joe Mabbott and The Hideaway for putting in serious overtime on this one. It was a beast, but I'm feeling supremely awesome about how everything turned out. As you may know, final mix days tend to be an extremely meticulous process. No stones left unturned and whatnot. This can lead to some fairly hilarious mix notes, like the one Dessa typed out below. Pizza cellos, huh? Sure, let's dial those right up.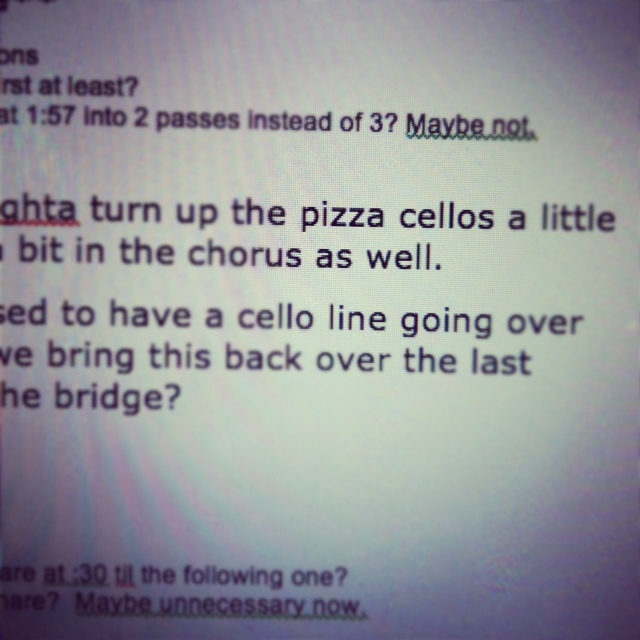 We'll have a bunch more info on the pizza cellos (and the rest of the album) in the following months, so definitely stay tuned. In the meantime there are a bunch of great solo shows coming up this month worth checking out.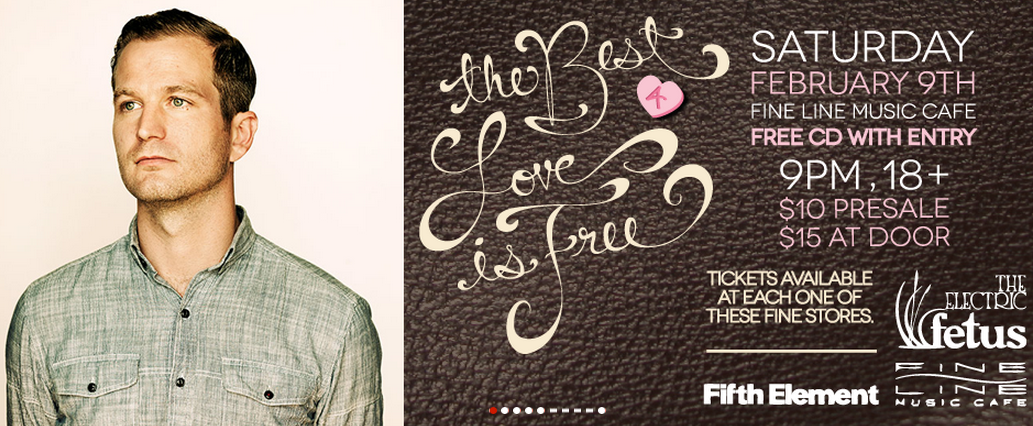 Cecil is playing his first headlining set in a very long time down at the Fine Line this Saturday for the Best Love Is Free party. He'll be bringing his full band along too. Definitely a rare performance you do not want to miss. Tix HERE.
No shows announced at the moment.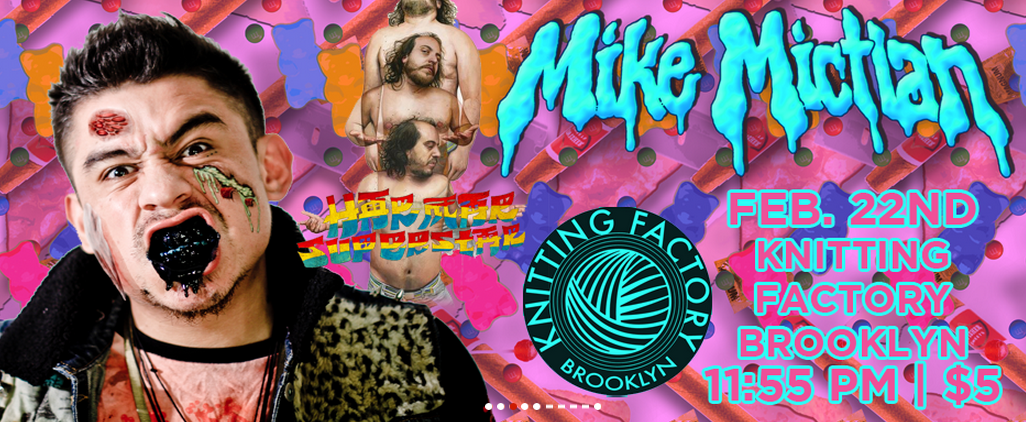 Mike is heading out to NYC later in the month to play Knitting Factory with our ultimate homie Har Mar Superstar. This means you may have the opportunity to relive the entire "Bangarang" video in person. Har Mar has a new record dropping in the spring, so both of these guys should be playing a bunch of new material. Tix HERE.
No shows announced at the moment.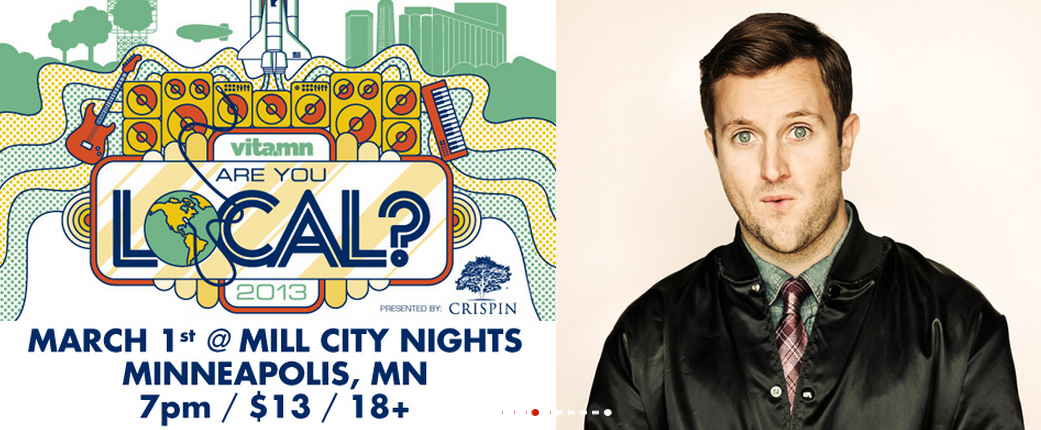 Sims is gonna be kicking off March playing Vita.mn's annual Are You Local? show at Mill City Nights with Solid Gold and Wiping Out Thousands. Incredibly awesome lineup, this show is gonna rule hard. Tix HERE.
No shows announced at the moment.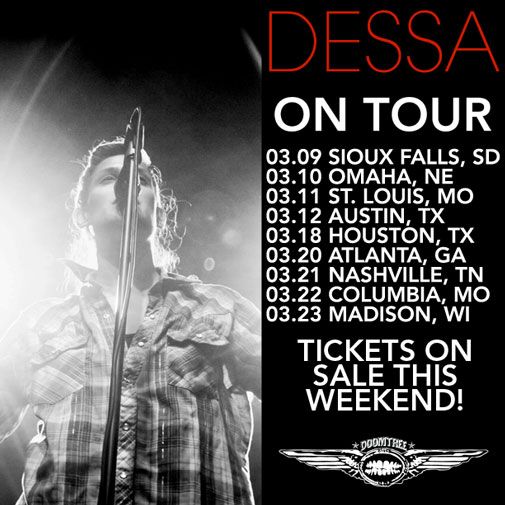 And don't forget Dessa's two week March tour down to SXSW and back with her full band. I'm willing to bet they'll be road testing a good amount of the new record too, so check this out if they're headed your way. Tix HERE.
No shows announced at the moment.
Oh and don't forget this Friday is the Get Cryphy Five Year Anniversary Show at First Ave! I'm gonna be posted up celebrating the wifepiece's birthday and performing a couple Lizzo Bangers with Lizzo herself at some point in the night. Tix HERE. Truly AMAZING promo video courtesy of Young Baby Ander Other below. You gotta see this one.
Gotta run soon, but I'll leave you with a couple random Bonus Pics. I was over at Ryan's working on beats last week and he handed me this huge prom catalog (a leftover Gayngs' subscription from their Last Prom On Earth release show I imagine). I truly had no idea that proms could be this cool. Really wish someone had told me back in high school that we could have gone with the Prehistoric Romance display.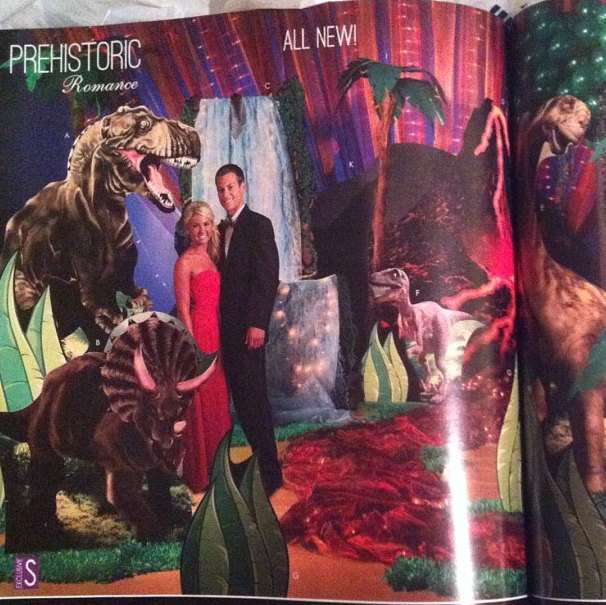 Absolutely incredible. LAVA RED CARPET!!! Seriously considering naming my next solo record Prehistoric Romance. When my time comes, I would humbly request that this display somehow find its way into my funeral service. Just wanna put that out there in advance.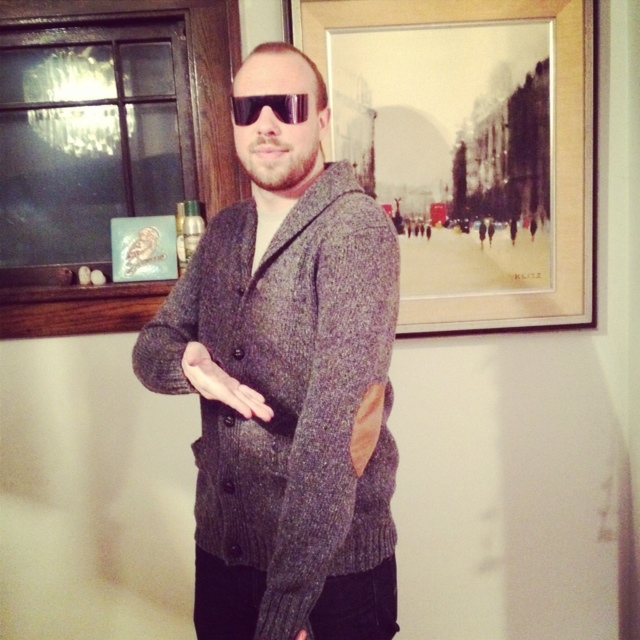 BAM! Random Bonus Pic of me rocking my favorite Brett "The Hitman" Hart shadez and a brand new Old Navy Dad Cardigan that I purchased for the same price as my food court Orange Julius. I'm a 30 year old dad now, and I've decided that I can rock cardigans with patches because I am a grown ass man. If you have a problem with that you can take it up with my doctor approved Brett "The Hitman" Hart shadez. So in addition to the Year of the Sweatshirt (and the Year of the Endorsement Deal), I hereby declare 2013 the Year of the Clearance Old Navy Dad Cardigan. No endorsement deal necessary, they are that cheap.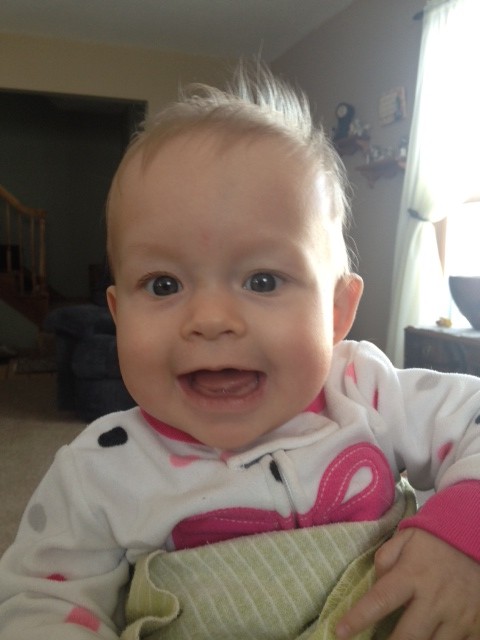 In closing, here's one final Bonus Pic that my mom sent over of Penny, doing what I can only imagine is her best Don Rickles impersonation. Seriously, do a real quick Google image search of Don Rickles. The kid is spot on.
OK, I'll leave you with Beyonce's insane Super Bowl Halftime Show performance, in case you've been living under a rock and missed it. I hope you all have a wonderful week. See you next Tuesday!
— Beak
http://www.youtube.com/watch?v=1rbnikVO1rs