Hey, welcome back to Tuesdays With Lazerbeak. Last night we wrapped up the final mastering of the new Dessa album! Here she is holding the proof. Still not totally sure how she managed to get CD-Rs with her face on them, but that's beside the point I guess. So pumped!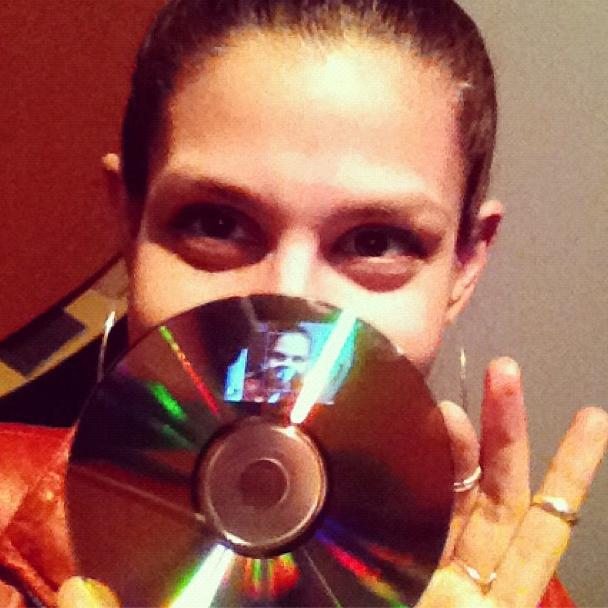 And here's a picture of Dessa with the ever elusive Bruce Templeton of Magneto Mastering. We spent about 15 hours with Bruce on this album over the last week, and I know he more than doubled (tripled?) that amount of time working on it before we even showed up. Serious enormous shouts to that man. Absolutely crushed it. Couldn't be happier with how everything turned out. Also, this album rules.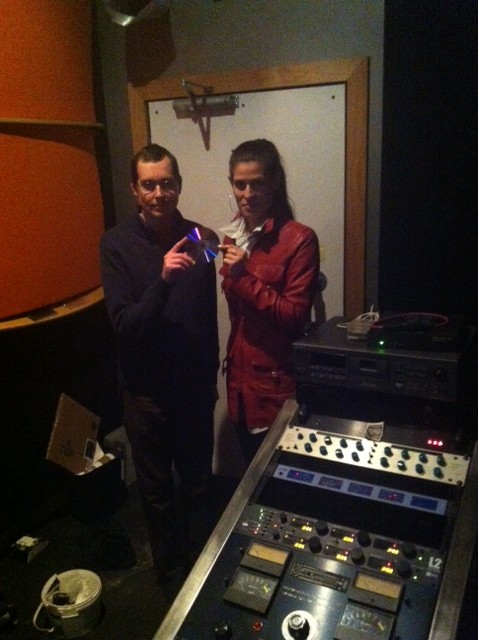 Now for a couple of sweet shows coming up over the next few weeks. This Friday Sims is gonna be playing a big solo set at Mill City Nights alongside a phenomenal bill (Solid Gold, Audio Perm, Wiping Out Thousands) for Vita.mn's annual Are You Local? event. Definitely come and check this out if you're anywhere near the Twin Cities. Should be a really great night. Tickets and more details are available right HERE, or just click on the flyer below.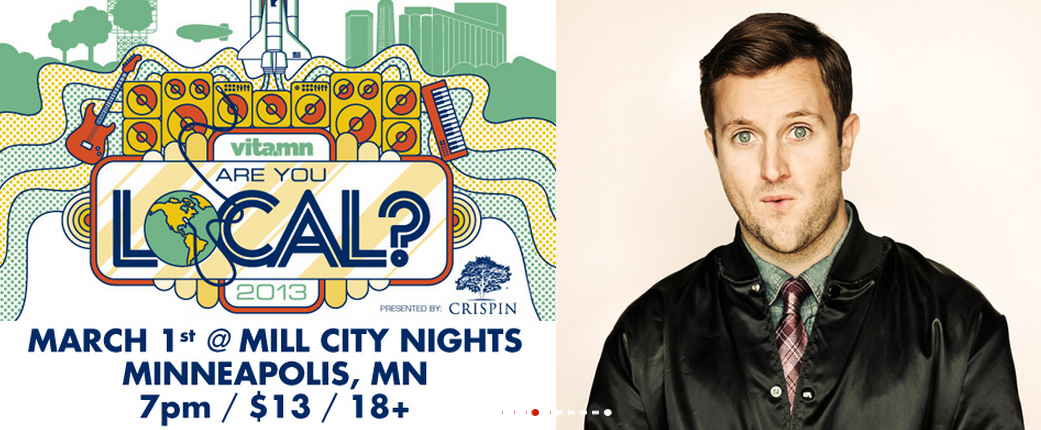 A benefit show has just been announced for our good friends at The Seashore (Vicki, Andy, Claire, and Spyder) who were all recently displaced after a house fire a few months back. The show is happening March 8th at the Sound Gallery, and our very own Mike Mictlan will be on the bill with a ton of others to help raise funds for the homies. This will be a guaranteed awesome time. Here's a little more info from the official event page:
In early January, a house commonly referred to as "The Seashore" caught fire and became uninhabitable. Some people lost nearly all of their belongings, and all of them (Claire Monestario (La Manchita), Vicki Seymour, Andy Bothwell (Astronautalis), Jeremy Jetson(Spyder Baybie Raw Dog)) were displaced. Unfortunately, they did not have renters insurance and have all been put in a very difficult position. This event has been organized in order to raise funds for the all that was lost and the consequential expenses.Hosted by Botzy

Performances by:
Mike Mictlan (of DOOMTREE & THA CLERB)
Spyder Baybie Raw Dog (OF THA CLERB)
Votel
Lydia Hoglund (of Bomba De Luz)
Claire de Lune (of THE CHALICE)
Enola Gay
Fort Wilson Riot
Father You See Queen
+Super Special Surprise Guests!

Live Art by Sarah Schatz

Simultaneous Dance Party in the front room with DJ Young Baby Ander Other
Now for two random hilarious videos that I haven't been able to stop watching over the last week. First up is Key and Peele (love that show) with an incredible tribute to the incomparable Liam Neesons, just in time for the Oscars. I cry man tears every time I watch this.
http://vimeo.com/53749151
And here's a sketch from the Kroll Show (haven't seen the show yet, but I vouch for this clip) called Ghost Bouncers (starring Bobby Bottleservice). Jeff showed me this up at the cabin last week and it was a wrap. MAN TEARZ.
Oh man, THE BEST! I'll leave you with a couple Bonus Jams I've been getting into as of late. First up is "Retrograde," the first single off the new James Blake album. I liked his last album a lot, and this song is really, really great.
And speaking of huge Spring albums, here's "Entertainment," the first single off the new Phoenix album. Their last record, Wolfgang Amadeus Phoenix, is one of the best albums of the last decade in my humble opinion, and was a huge part of the reason that I made that Legend Recognize Legend solo record. This new track isn't doing too much different from before, and I am not mad at that at all. If it ain't broke…
And finally, here's a track from this group called inc. who just put out an album full of slow jams called no world. It's kind of hit or miss, but there are some definite gems. This song in particular.
OK, I hope you all have a great week. Don't forget to hit up that Sims show on Friday. Here's a Bonus Penny Pic of her playing with plastic rings and rocking her one of a kind Baby Beak onesie (thanks Doug!). See you next Tuesday for sure!
— Beak