Well, the time has finally arrived. This Saturday Dessa and her full band will be hitting the road on a two week tour down to SXSW and back. They'll be swinging through a ton of towns on their way to and from Texas, so check out the flyer below for the main details and click HERE for tickets.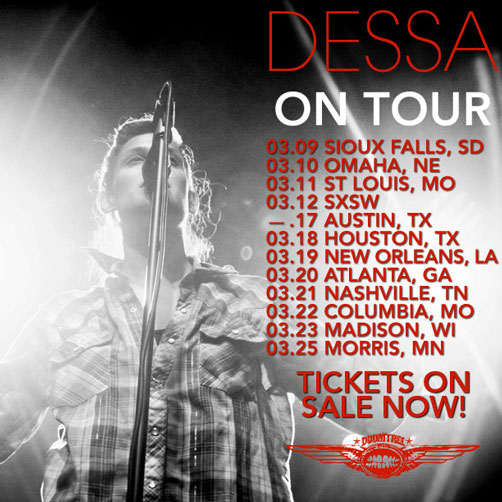 That five day gap in the middle is when the gang will be posted up at SXSW. So far three shows have been confirmed, including Dessa's official showcase on March 15th at Hangar Lounge. Here's what we've got so far:
Friday, March 15th – First Avenue, Majestic, & ETix Day Party (w/ Solid Gold, F. Stokes, and more)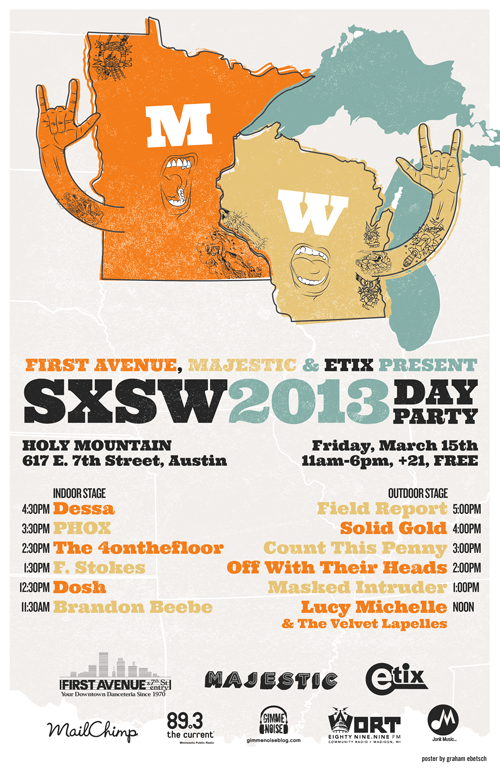 Friday, March 15th – Dessa's Official SXSW Showcase at Hangar Lounge (318 Colorado Street). More info coming on this in the next 24 hours. The band hits the stage at 10:00pm sharp.
Saturday, March 16th – Copycats Media Day Party (w/ K.Flay and a seriously insane surprise special guest)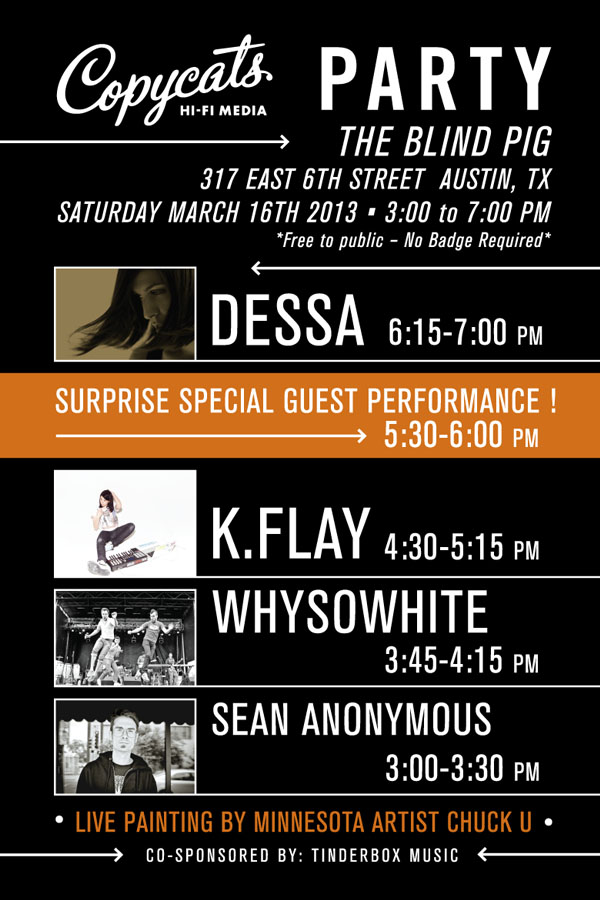 Stay tuned for a bunch of Dessa updates from the road and more SXSW details coming very shortly. Again, details and ticket information can be found right HERE.
In other huge tour news, it has just been announced that our very own Mike Mictlan will be hitting the Midwest for a week in April with the homies B. Dolan and Toki Wright!!! They're calling it the Strange Doom Sayers Tour (get it?), and you do not wanna miss this one if it comes anywhere close to you. Check below for dates and ticket information.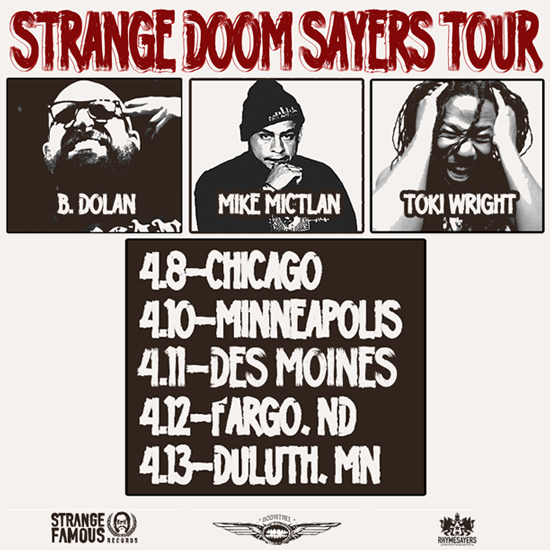 No shows announced at the moment.
Still can't believe all three of these guys are hitting the road together. Best news ever. Now to convince them they need to add more dates!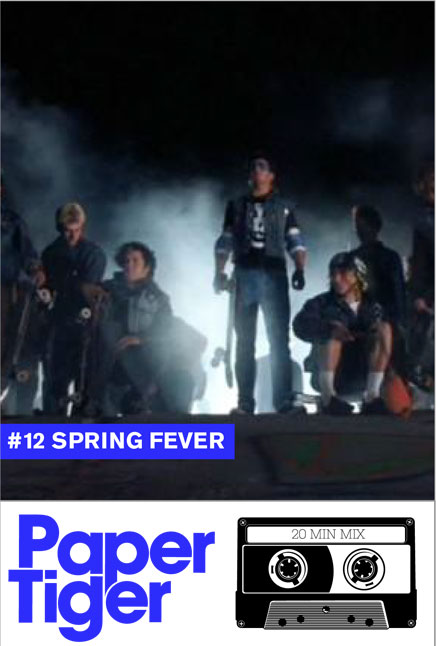 I've got an extremely special Mixtape Bonus Jam for you today courtesy of our main man Paper Tiger. That's right, it's the long awaited return of the 20 MIN MIX!!! Papes has caught spring fever, and to ease us all out of this stupid, unrelenting winter he's decided to release a new 20 MIN MIX every Friday in March. Click on the Soundcloud player below to stream or download the first installment. I'm definitely gonna be bumping this while I shovel all day.
[soundcloud url="http://api.soundcloud.com/tracks/81361274″ params="" width=" 100%" height="166″ iframe="true" /]
Oh, and one other reason to celebrate the arrival of Spring: The return of Mike's Hard Strawberry Lemonade!!! I picked up my first six pack of the year over the weekend, and it was like welcoming home an old friend. Extended Year of the Endorsement Deal rages on.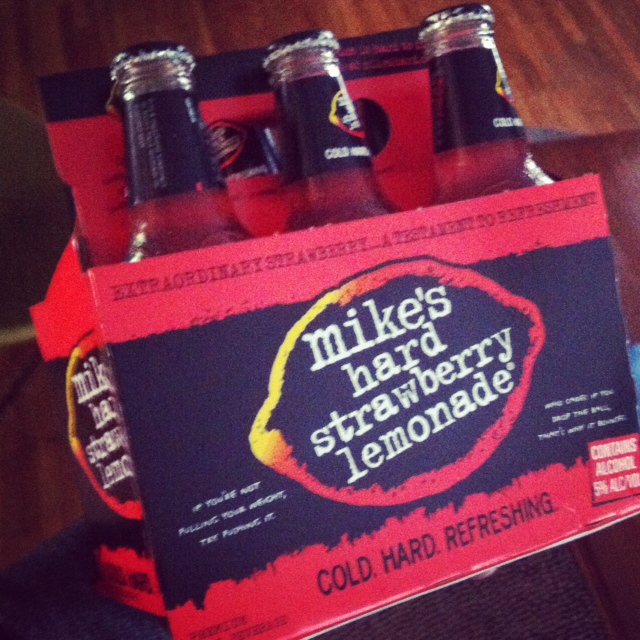 Penny turned nine months old last Thursday, and she's got her mind made up that crawling is for suckers (total diss to crawling). Here she is trying to stand up and eat measuring spoons AT THE SAME DAMN TIME. Very impressive.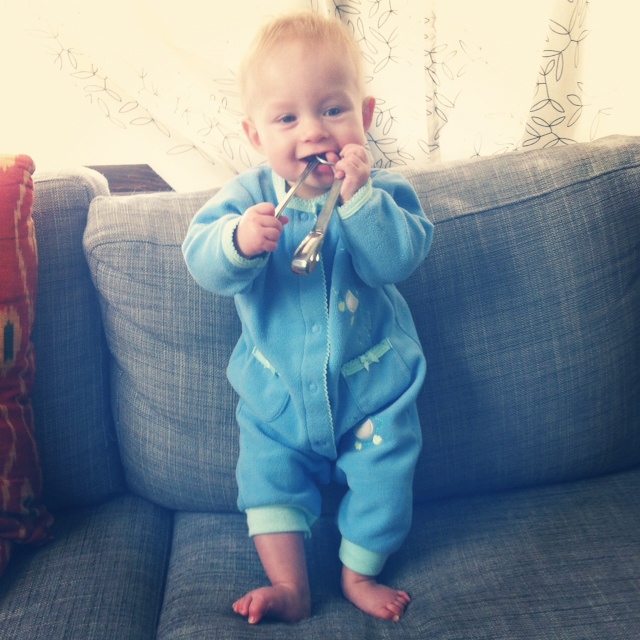 I'll leave you with this incredible picture my friend Arlo sent me on Sunday. Arlo is a pro light guy to the stars (and the not so stars – he also crushed lights at Blowout 8), and here he is hanging with STEVIE NICKS (!!!!) and rocking MY T-SHIRT. It's like I was practically there bro.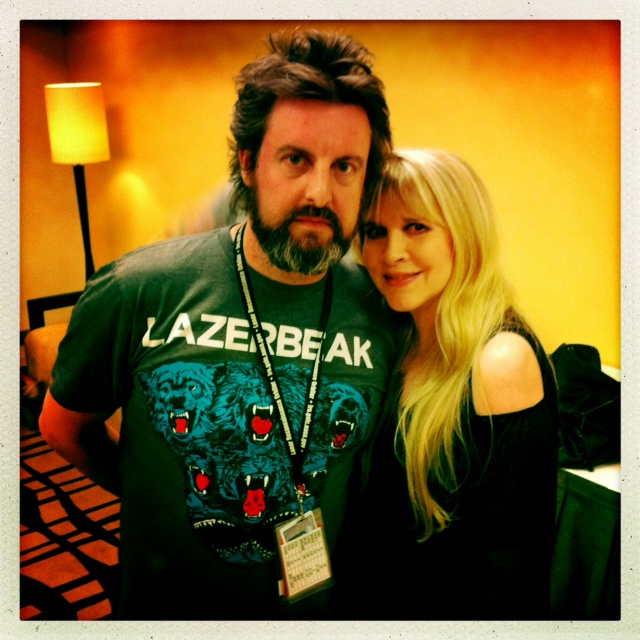 Mind blown. Shouts to Steve from Hood Internet for suggesting that the next Lazerbeak shirt be that same design with an 8-headed Stevie Nicks. Just gotta look into a few licensing issues and we should be good to go. Here's a solo Stevie Nicks Bonus Jam just because. Shouts to Papes for showing this to me last year at SXSW. See how these posts all eventually come full circle? Stand Back!
http://youtu.be/cmgMYGPX6ww
OK, I hope you all have a wonderful week. See you next Tuesday for sure!
— Beak