Hey! Welcome back to Tuesdays With Lazerbeak. Last week things got a liiiiiiiittle bit crazy with the big announcements. Here's a quick recap in case you were off on a tropical vacay.  We released the news that Dessa's brand new full length album, Parts of Speech, will drop on June 25th (via the one and only Doomtree Records, of course), and "Warsaw," the album's first single, was subsequently debuted. Check that out below if you haven't heard it yet.
[soundcloud url="http://api.soundcloud.com/tracks/86606153″ params="" width=" 100%" height="166″ iframe="true" /]
That news was immediately followed by Dessa selling out TWO album release shows in less than 24 hours (BAWSE), and the launch of the super mega deluxe Parts of Speech pre-order, which has too many bonus items to even mention again. Click the image below for all the details and ordering info. That red vinyl is going fast!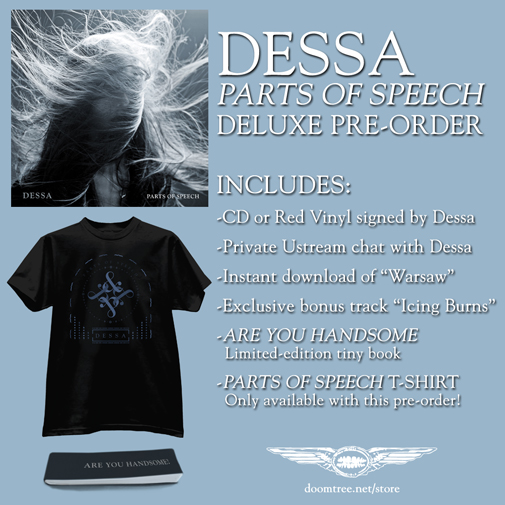 We've been seriously overwhelmed by the support already shown to this album. If you've picked up a copy already, thank you very much. We talk a lot about what the pre-order does for a small indie label like us, and it really is the way we're able to stay afloat leading up to a big album release like this one. Dessa wrote a much more eloquently worded post that better breaks down what I mean by that, so I'll let her do the explaining (in red, cuz I can). Take it away, Dess.
"It's preorder season, which means you've probably seen a lot of posts about the new record, Parts of Speech. Those of you who've been with us for a while, you know the deal. For the new arrivals (welcome), here's the schtick with preorders:
Preordering a record is the best way to support an indie label. It allows us to compete with the big guys in two important ways.
First, preordering an album allows us to consolidate our sales in the first week of its release. That first week is disproportionately important in this business and it's usually when you've got the best shot at scoring some major press or landing on a Billboard chart. By preordering, we can gather our momentum to make one big jump–which is more effective than making a lot of little jumps.
Little labels are more sensitive to cash flow issues than the big guys who've got generous lines of credit (and, presumably, silos full of gold coins). We spend money recording and manufacturing the record, and presales help bridge the gap between the big expenses and the album release date.
So, there it is. To those of you who've ordered the record, thanks. To those of you who intend to pick up the record, now would be an awesome time to do so.
Gotta say, being an indie rapper feels more like being a Girl Scout than I ever would have imagined. Still knocking on doors with an armful of thin mints.
More art soon."
So there you have it. The honest truth and the sales pitch all wrapped up in one. If you're so inclined to pick up the album, you can do so HERE.
Moving on from all of that, let's get into a sweet tour recap from the seriously awesome StrangDoomSayers Tour that just wrapped up this past week. Toki Wright, B. Dolan, and our very own Mike Mictlan recently teamed up for a five date mini run of the Midwest. I still can't believe that lineup all shared the same stage together each night. Here's Mike rocking a B. Dolan shirt in solidarity before showtime. Notice MOUNTAIN in the background hollering at that fancy Lexus.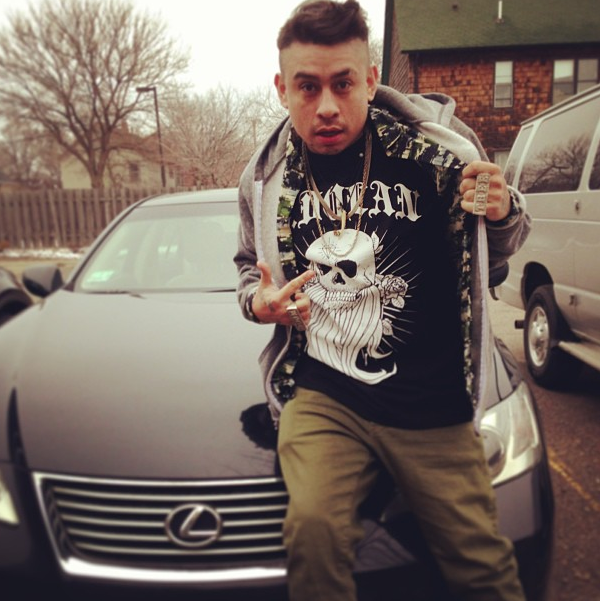 Things kicked off in Chicago with a special surprise appearance by P.O.S. There's Stef, B., and Toki holding it down backstage.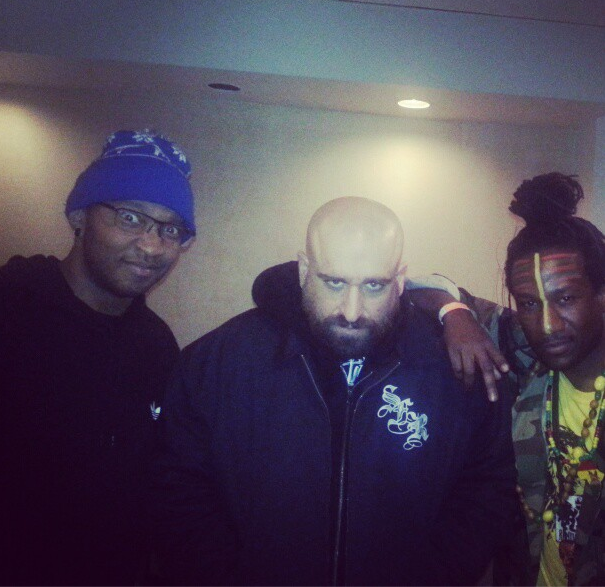 Another unannounced guest showed up at the merch booth that night as well. Shouts to the big homie Will Smith for taking time out of his very busy Monday night to slang a few Snaxxx Paxxx. He's The DJ, I'm The Rapper pretty much changed my entire life, so I'm definitely kicking myself for missing this show.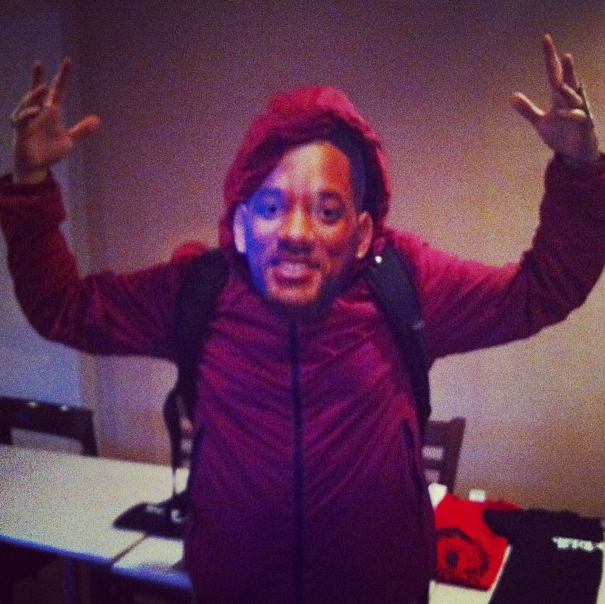 And here's a final shot of the three StrangeDoomSayers in action. Thanks to everyone that made it out to the shows! Hopefully this isn't the last time these three gentlemen rock a stage together.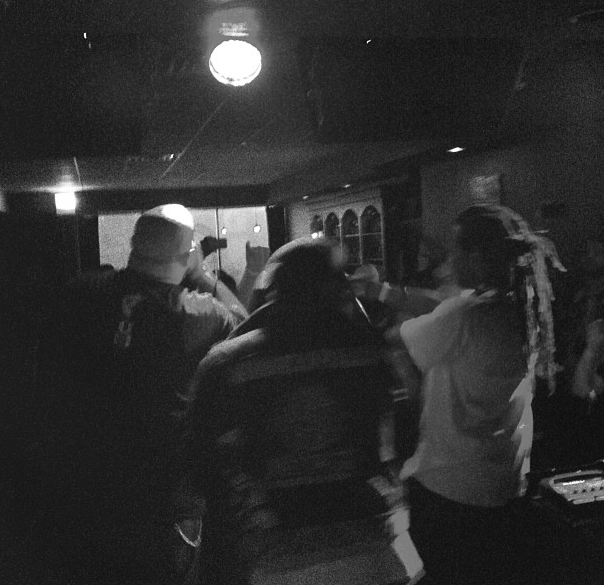 Now let's switch gears a little bit so that I can regale you with the epic tales of STAYCATION 2013 (my own personal version of mini tour). A few weeks back my in-laws came into town to stay with us and watch Penny, so that Brittany (aka Killa Cam aka The Wifepiece) and I could get out of the house for a few nights. Instead of going the small town bed and breakfast route, or trying to hop a plane to someplace warm for a few days, we decided to Priceline a hotel in downtown Minneapolis and kick it in the city for the weekend (100% kid free might I add).  IT. WAS. GLORIOUS!!!!!!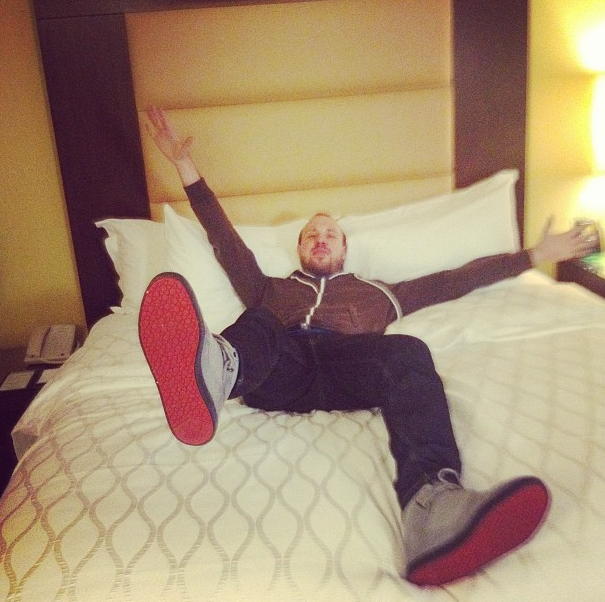 That's me ringing in the Staycation and embracing the bed that I would sleep in until 10:00am on three mornings in a row!!! First time in 10 months I've slept in past 6:00 three days in a row. NEW MAN.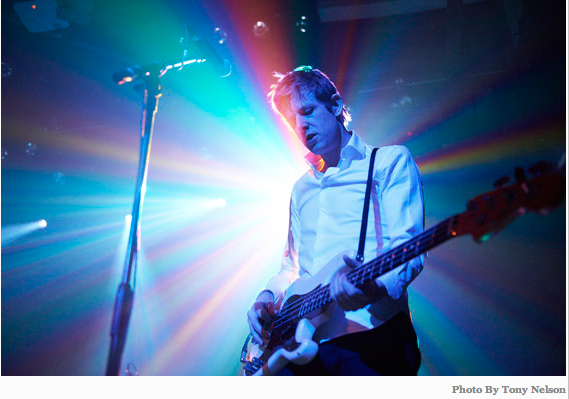 Thursday night we went out and saw Divine Fits, which was awesome, despite my mild anxiety attack after not being out in public at a beyond sold out show for some time. Had to ease back into it I guess, but it all came back to me by the end of the night. Gimme Noise did a great review of the show right HERE. That Divine Fits record is still one of my favorites from 2012. Shouts to Tony Nelson at City Pages on the above pic.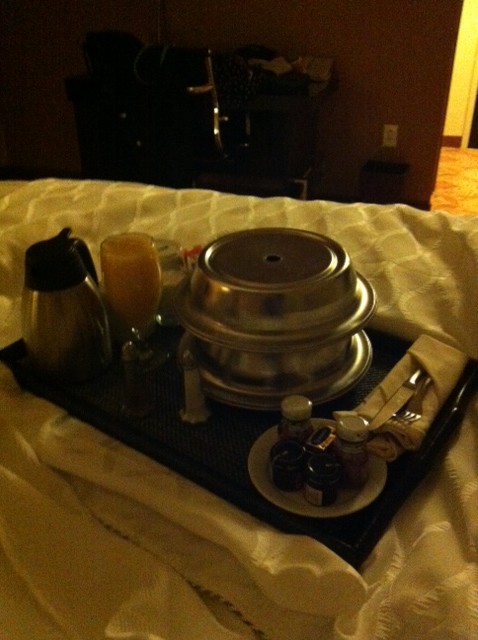 Got into a lot of this throughout the Staycation. Room service is by far one of Brittany's favorite things on this earth. I still struggle with the concept of eating in bed, but that's mostly because I tend to spill strawberry jam all over everything 100% of the time.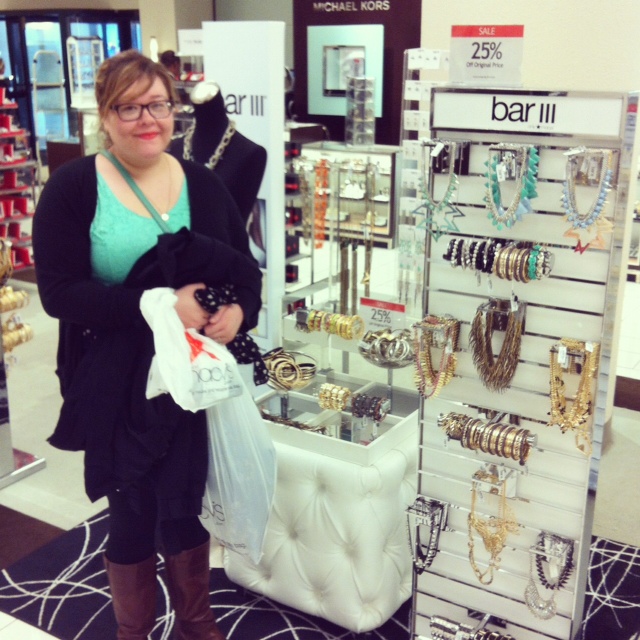 Friday we hit the shops downtown and totally balled til we falled (that slang works in the past tense, right?). There's Brittany confused as to why I asked her to pose in front of some Macy's jewelry, but still playing it off pretty cool. Hey, I don't get out too much these days. I'll take pictures of whatever I feel like. Anyways, shopping was a total success. Many items were copped. Many tags were popped.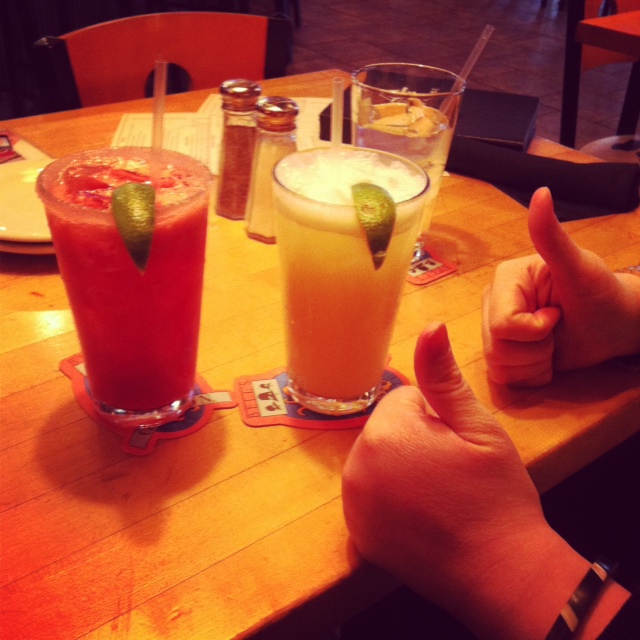 Decided to kick the snowy weekend off with some tropical margaritas, to get into the spirit before seeing Harmony Korrine's new movie Spring Breakers. Nothing can prepare you for it. It's like an amazing hour and half music video and Scarface if it was set in current spring break Florida times with white college kids, all rolled into one. JAMES FRANCO vs. GUCCI MANE. Seriously, it is a must see. One more shot of the margaritas because the theater manager personally asked me to turn my phone off before the movie started.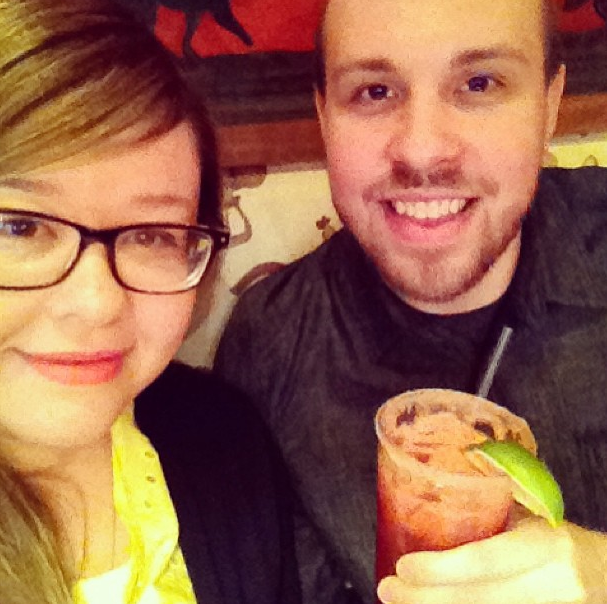 We followed the movie up with dinner at that new Burch Steakhouse on Franklin (two thumbs way up!) and a bar crawl with a bunch of friends that ended up consisting of only one bar. Shouts to Muddy Waters for all of the grape apes and beer-tinis! I will never drink Coors Light out of a can (or without olives) ever again.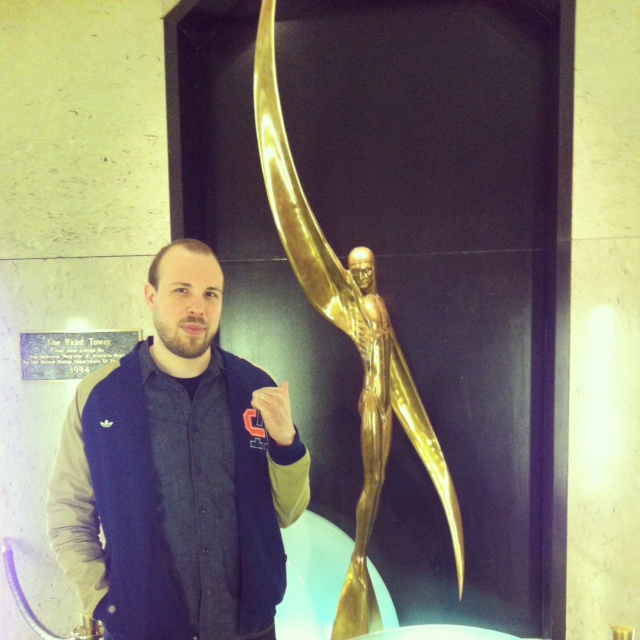 Saturday we roamed some fairly abandoned downtown skyways and I ran into this cool guy. If I ever make it big in the rap game I would like to personally pay someone to carry this statue behind me at all times. I feel a great sense of security and protection when I'm around it.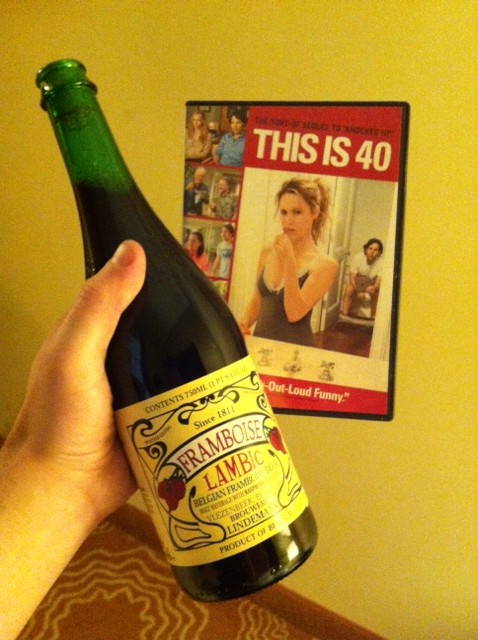 Couldn't find a Redbox for miles, so I just straight up balled til I falled (that's gonna catch on, trust me) and bought This Is 40 at Target. Good movie! 45 minutes too long per Apatow's usual, but good movie nonetheless. Anyone in the Twin Cities that wants to borrow it, just holler. I got you.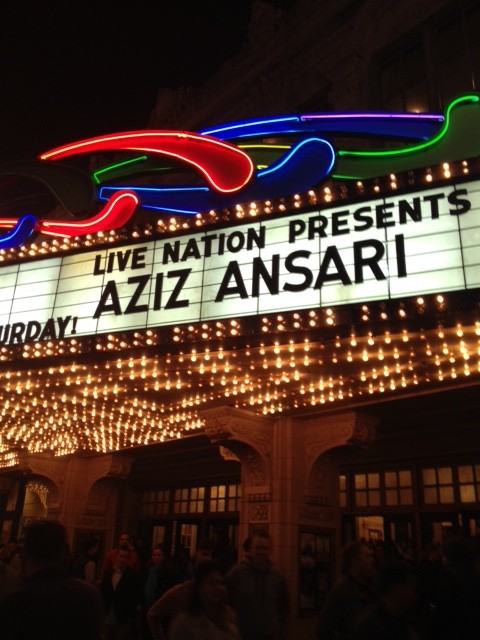 We ended the weekend with a performance from one of my favorite comedians, Aziz Ansari. This guy and Louis C.K. and Hannibal Burress are currently THEE funniest dudes in the game to me by far, and we'd been super lucky to catch everyone live but Aziz this past year. Staycation 2013 brought the trilogy to an epic close.
I love comedy shows so much! Aziz absolutely crushed it. I mean Divine Fits sounded great, but the feeling I get while watching a comedian tell extremely funny jokes is just a lot cooler these days than seeing a band or rapper nail a song live. I'm sure it's just because I've been seeing bands now for well over half my life, and I've just started seeing comedians live in the past year or so, but there's just no comparison right now to me. I know I'll come back around to live music, but for now let me just say that good comedy is the best thing in the world. Haven't stopped smiling since the show. Here's my obligatory Aziz "proof I was there" pic during his opening Rules & Regulations bit. The best.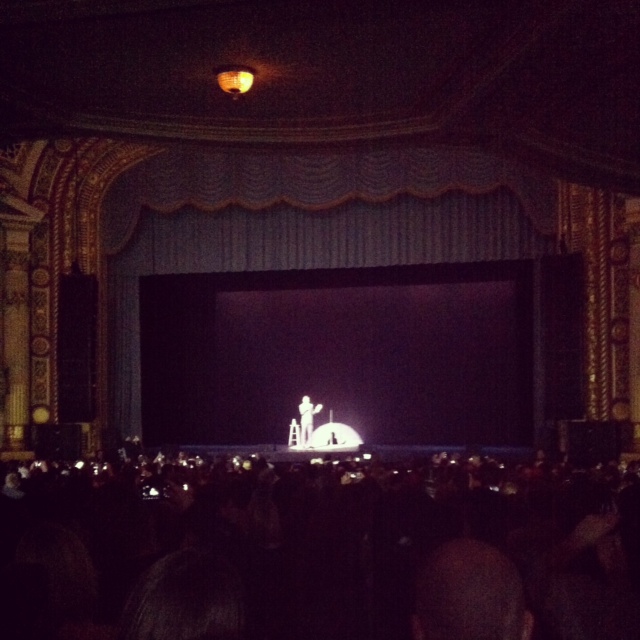 Well, there it is: STAYCATION 2013 in all of its glory. Shouts to the wifepiece for a truly awesome and memorable weekend. I highly recommend that each one of you take one weekend out of every year of your life and get a hotel in your own city. Spend a little bit of money, do a bunch of stuff you wouldn't normally do, and remember why you like living where you live. It was a total game changer. Plus once you do it, you too can say that you balled til you falled! I gotta pitch this campaign to Explore Minnesota or something. Year of the Endorsement Deal FOREVER.
I'll leave you with a couple Bonus Penny Pics in case you were getting the impression that I don't love my daughter anymore. By Sunday we were thrilled to come home and hang with this crazy baby. Here she is rocking spring shadez and a winter coat at the SAME DAMN TIME. Because you really cannot predict insane Minnesota weather at all these days.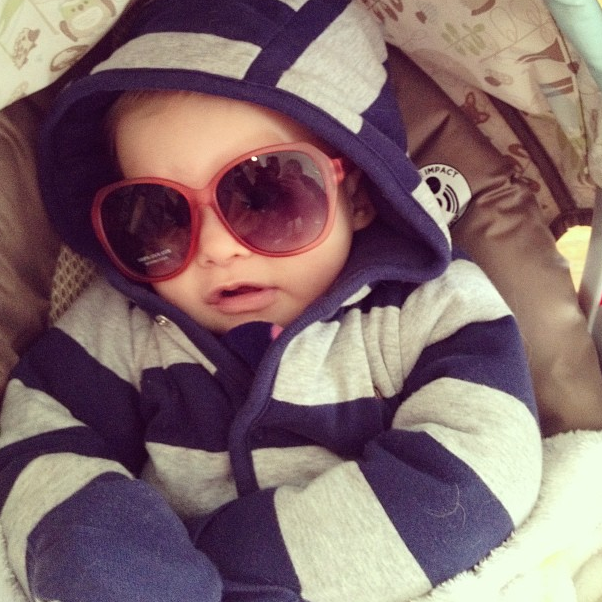 And here's one from this morning. Penny trying out her new No Kings onesie for the first time. I would have said that she totally loves this thing, except for what happened in the onesie moments later (no details necessary). Not cool Penny. It's possible she is already rebelling against her father by taking an All Kings stance right out the gate. Tough times ahead.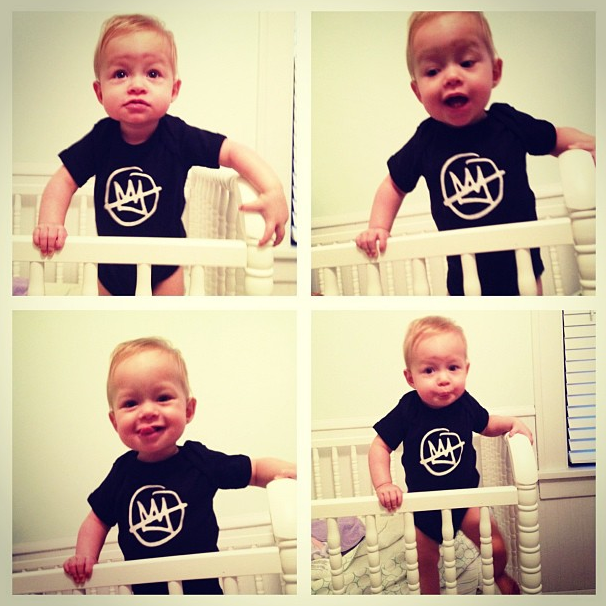 Alright, that about does it for this week. Just wanted to say a quick thanks for sticking with us. I'm sure you're familiar with how the album cycle works and the necessary promotion needed leading up to a new release. And I know someone telling you to buy something over and over again gets to be a drag. In these coming months I'm gonna try my hardest to balance all of the "Sell, Sell, Sell" stuff with this type of "fun/interesting/personal" stuff as best as I can, promise. Anyways, I hope you all have a wonderful week, and I'll see you next Tuesday for sure.
Oh! Almost forgot. If you're nearby the Twin Cities this weekend, I'm gonna be playing a mini set with Mixed Blood Majority this Saturday at Fifth Element to celebrate Record Store Day. We go on right around 4:30, but there'll be all sorts of cool stuff happening all day long (more details HERE). Hope to see some of you out there!
— Beak