Hey! Welcome back to another Tuesdays With Lazerbeak. It's a pretty slow news day this week compared to the last month or so of nonstop action. Calm before the storm I guess. No amount of trying is going to work this time when it comes to crafting the seamless blogging segues I've become so well known for, so I'm conceding my epic segue posting streak right off the bat. Hopefully those of you with shorter attention spans will appreciate this newfound direction. Here goes nothing:
Last night Dessa came over to get a head start on signing the Parts of Speech vinyl. Here she is demonstrating the three classic stages of pre-order signing: calm diligence, total insanity, and jazz hands.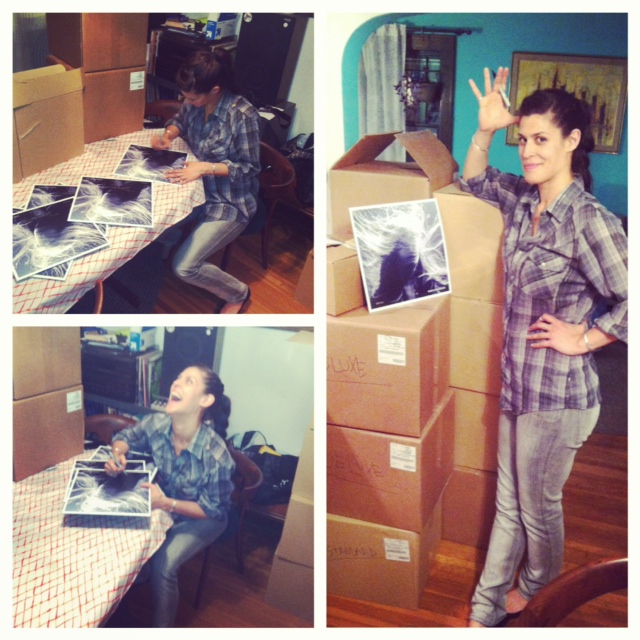 All the physical goods are slowly starting to show up from the manufacturers, and things look really awesome. Check out the Dessa penned "Are You Handsome?" mini books that come with the deluxe edition orders.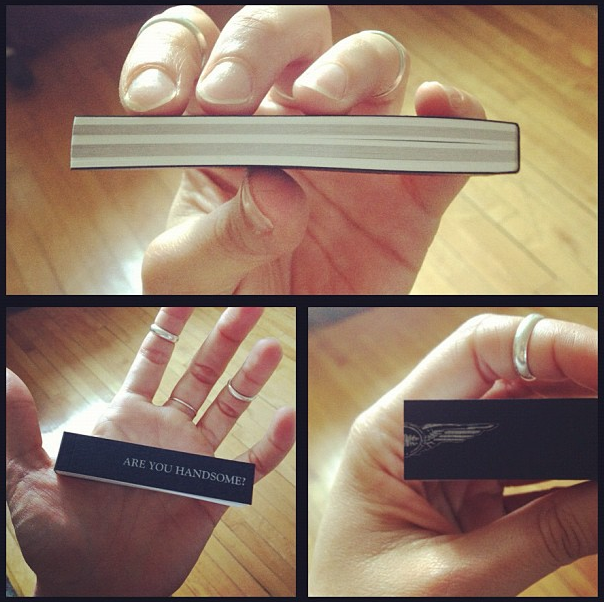 So cool. The physical Parts of Speech pre-order ends next Saturday (6/15). If you haven't had a chance yet, click HERE to check out all the different options. The special deluxe limited opaque red vinyl is almost goooooooone, so definitely act fast if that's something you're into.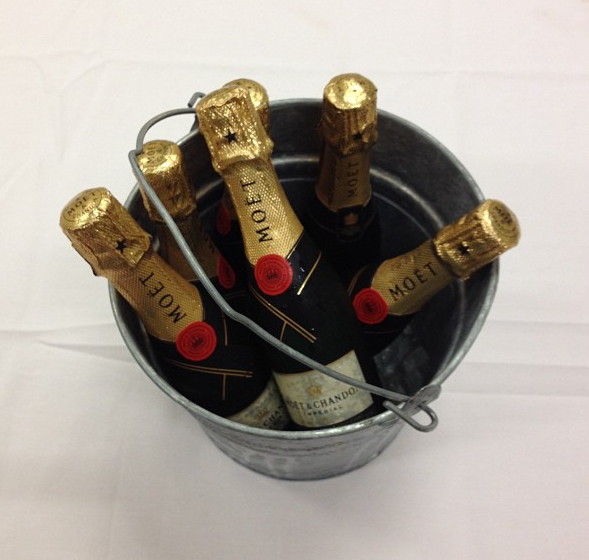 We got to play a pretty amazing show last weekend opening up for MORRIS DAY AND THE TIME (!!!!) at the Minnesota Institute of Arts' Summer Gala (check out a cool write up of the whole event right HERE). That bucket of mini champagne shown above was waiting for us in the green room. The eternal "Mo-et vs. Mo-ayyy" pronunciation debate rages on.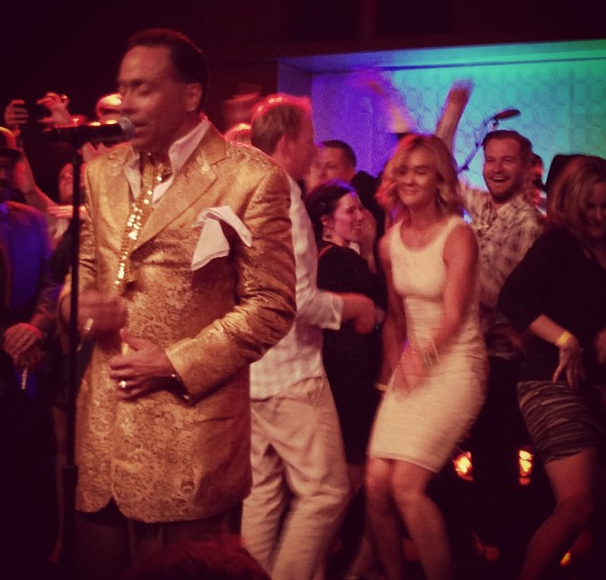 Not a shocker, but Morris and the entire band completely destroyed. In all honesty it was one of my favorite live performances ever, partly due to the fact that there was a dancing lady train on stage for roughly half of the concert, followed by an encore where our very own Cecil Otter got into the mix. Shouts to Plain Ole Bill for snapping this incredible picture of Cecil at his all time happiest (where's Waldo indeed). And huge shouts to the MIA for having us.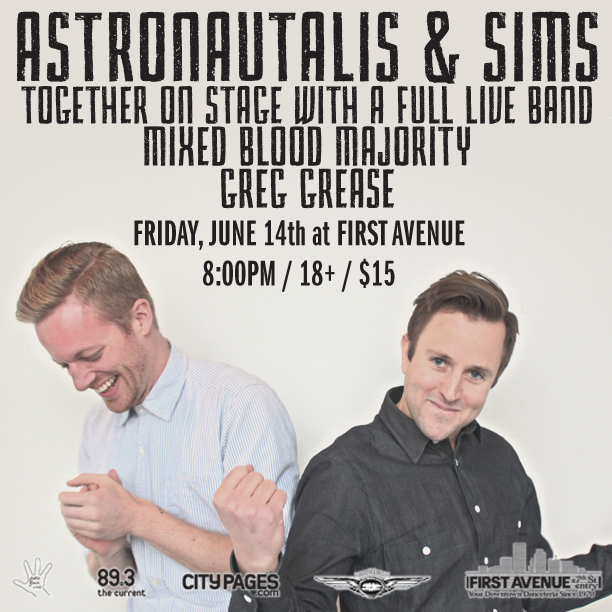 Speaking of unforgettable concerts, don't forget that next Friday, June 14th is the show of the summer here in Minneapolis. Sims and Astronautalis will be performing a one-time only joint set on stage together with a newly formed one-off live band (pssst, I'm in that band, it's gonna be sweet). Not to mention Greg Grease and Mixed Blood Majority will be kicking things off with a BANG. I love this completely stacked local lineup. Reminds me of the time that TPC! co-headlined First Ave with Tapes 'N Tapes, and STNNNG and Kill The Vultures opened up. One of my favorite memories ever. Here's the new Sims and Astronautalis song "This Is The Place," being debuted live for the first time ever at this show. You can purchase the song from iTunes HERE, and grab tickets and tons more info about the concert right HERE.
[soundcloud url="http://api.soundcloud.com/tracks/91447887″ params="" width=" 100%" height="166″ iframe="true" /]
While we're on the subject, here's the new Mixed Blood Majority video for "Story To Tell" that dropped last week, featuring the one and only Toki Wright.
Aaaaaaand here's the title track from the brand new Greg Grease Black King Cole EP. I just copped this yesterday and it is extremely great. Get it from iTunes HERE, and make sure to check out "Spectacular" featuring our very own Mike Mictlan.
[soundcloud url="http://api.soundcloud.com/tracks/89442424″ params="" width=" 100%" height="166″ iframe="true" /]
Speaking of new EPs (killer segue, I still got it), Marijuana Deathsquads just dropped two of them for free last week to commemorate the end of their month long Music Rocks residency/ring in the start of their summer tour. Click the album cover below to download the Music Rocks I & II EPs for FREE.99. Stef, Cecil, and I all contributed to these recordings, in addition to the usual cast of characters, and they definitely slay.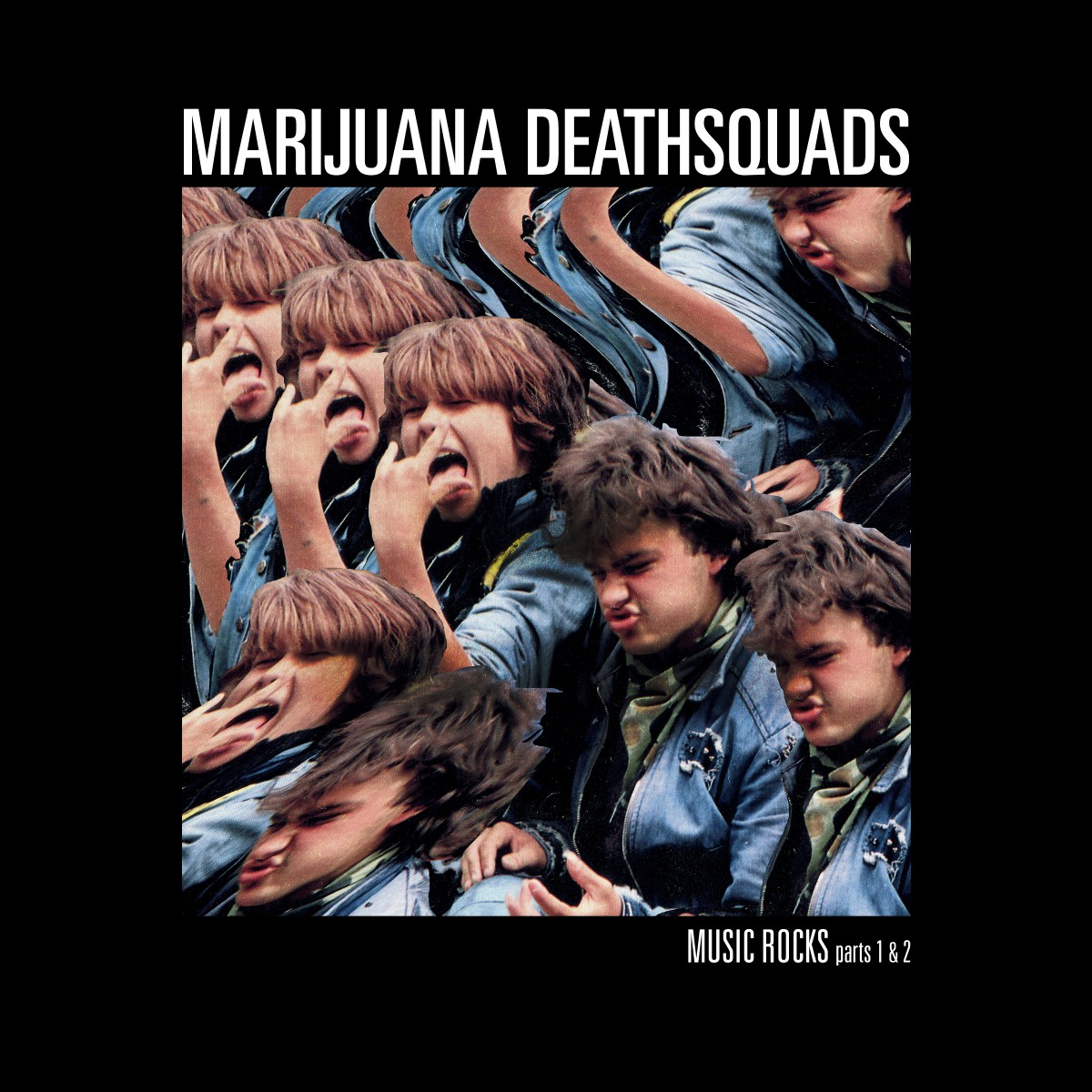 Check out the MDS tour dates below too. The dudes will be riding all the way out and back in our trusty tour van, MOUNTAIN, so you know they'll be in good hands.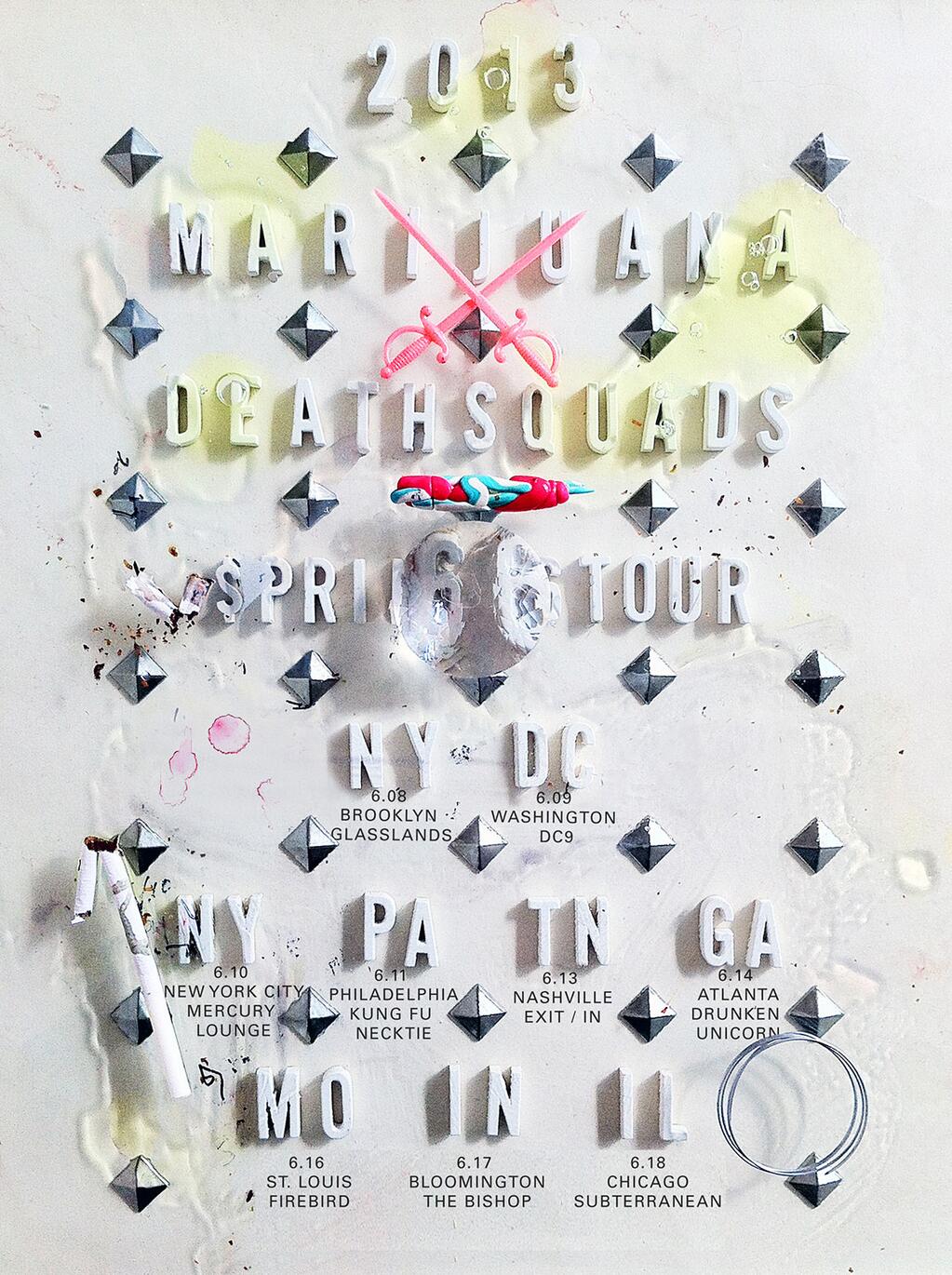 Alright, we made it to the bottom of the post, which means it's time to get into some serious Penny Party Pics. We celebrated her very first birthday last week, and I gotta say she did it up pretty big. Things started off a little rough with her 1 year doctor's appointment. They drew blood this time, on top of giving her the usual shots, and it took them three sticks to finally get anything. Believe me when I say she was not thrilled about any of that. My kid is a TRU WARRYIOR though, and she recovered in no time flat.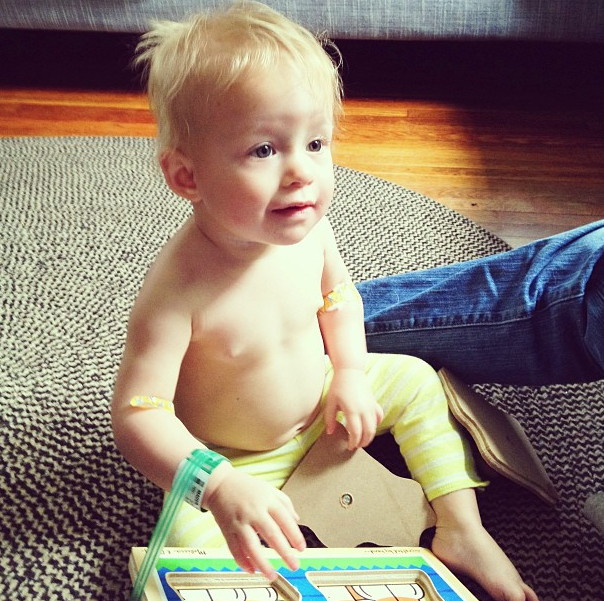 From then on out it was extremely on and popping. Here's Penny enjoying a brand new birthday tradition: spaghetti and cupcakes!!!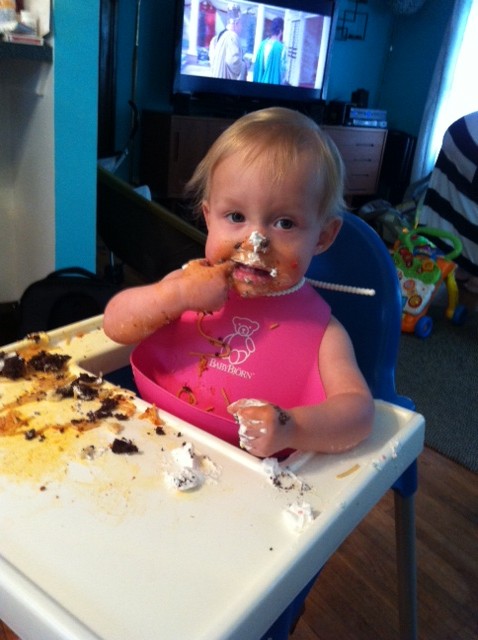 Oh man does she love cupcakes. Big hit. We spent the last month or so frantically trying to get our backyard in shape and (pay someone to) build a deck in order to ring in this first year right. Here's the deck about a week ago.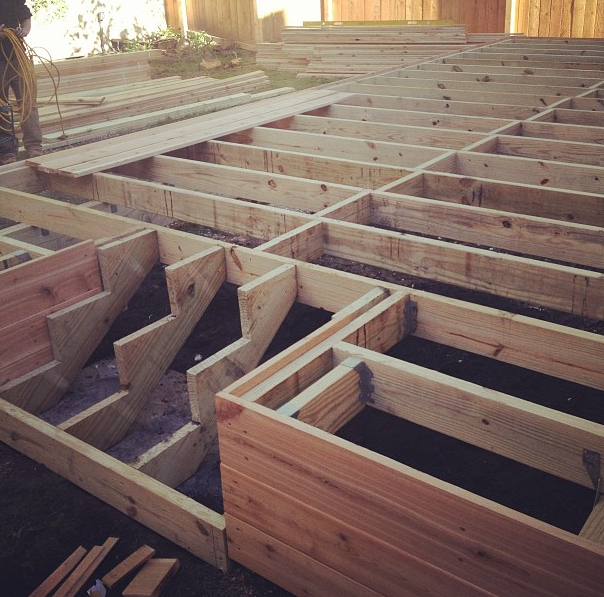 And here it is last Saturday, hours before the big family party kicked off.
 Needless to say, the party was a total rager.
 Rap Dads and Rap Babes.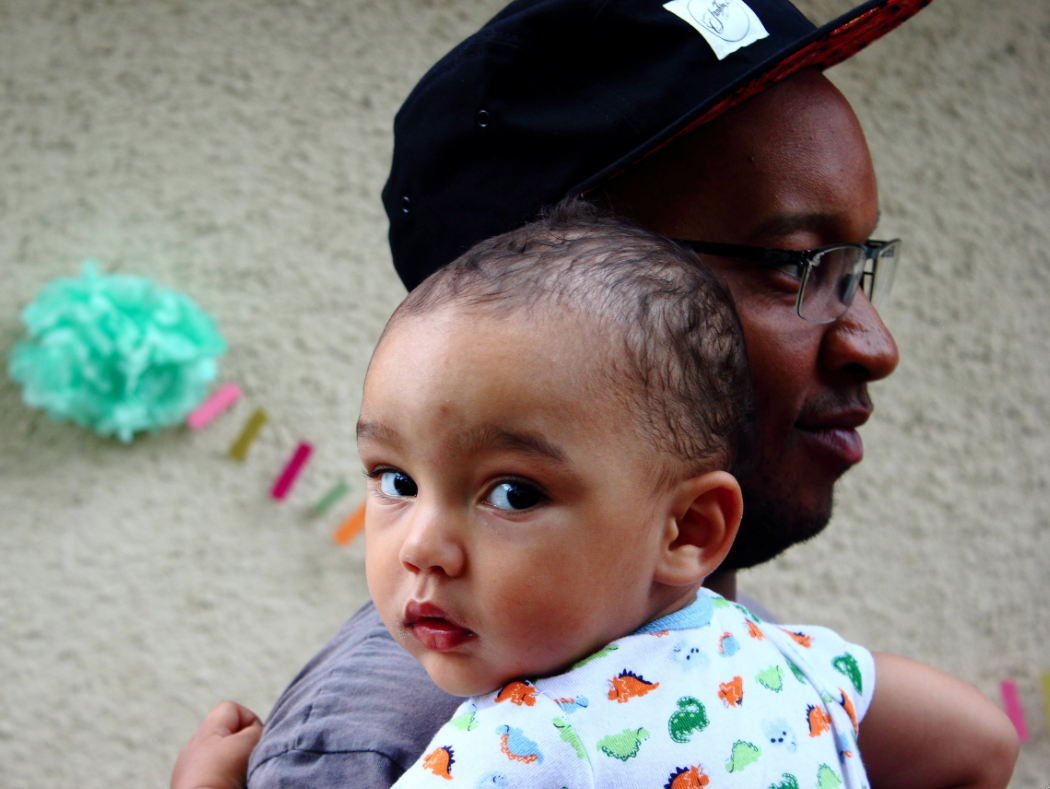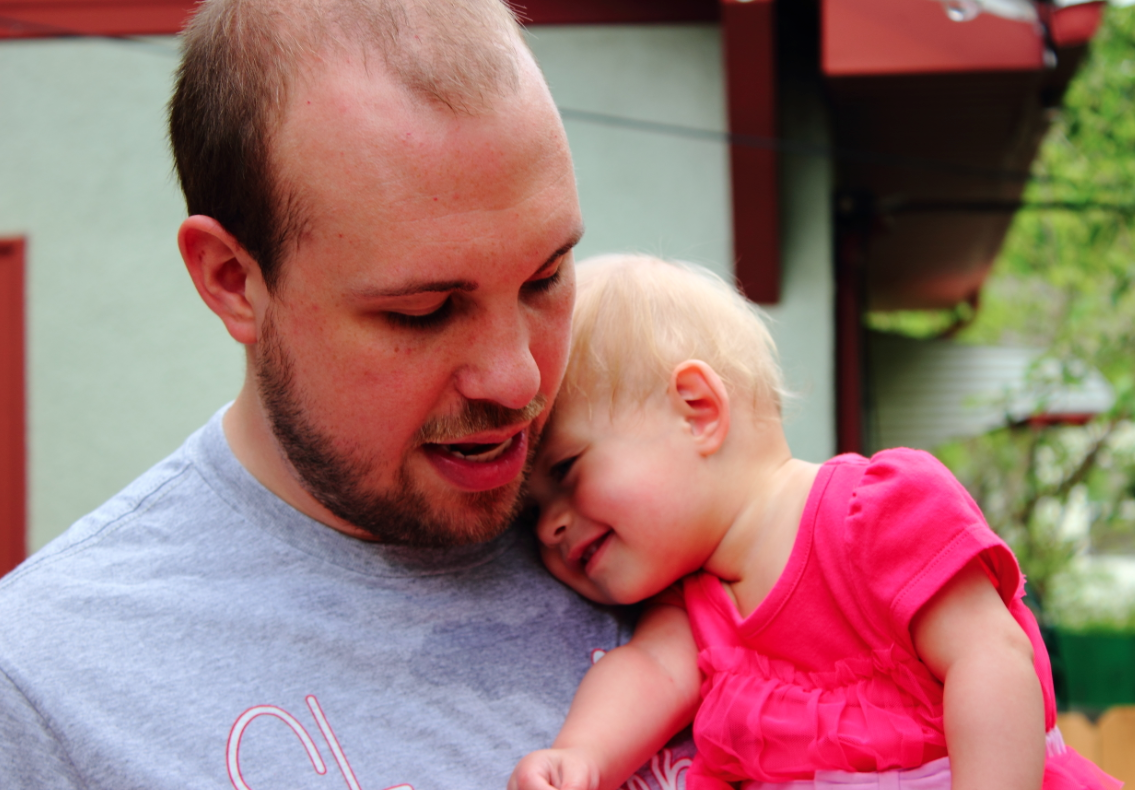 Big kid trampoline action shot.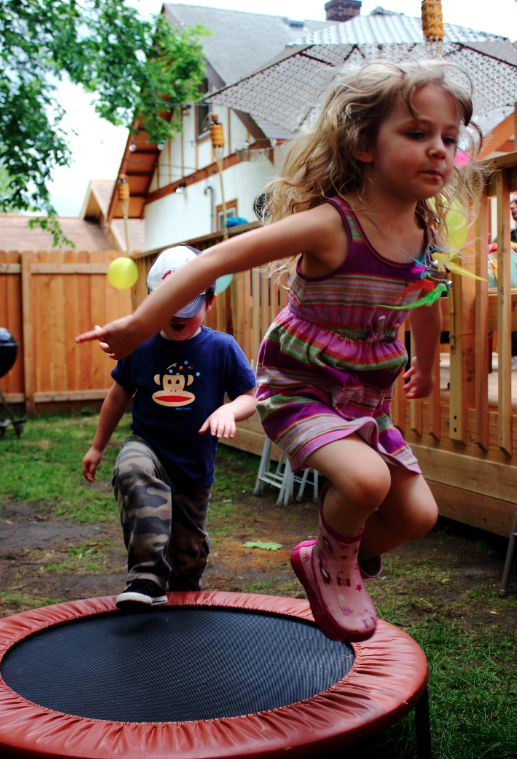 MORE CUPCAKES!!! Cam made these awesome strawberry buttercream joints for the party, and they totally ruled.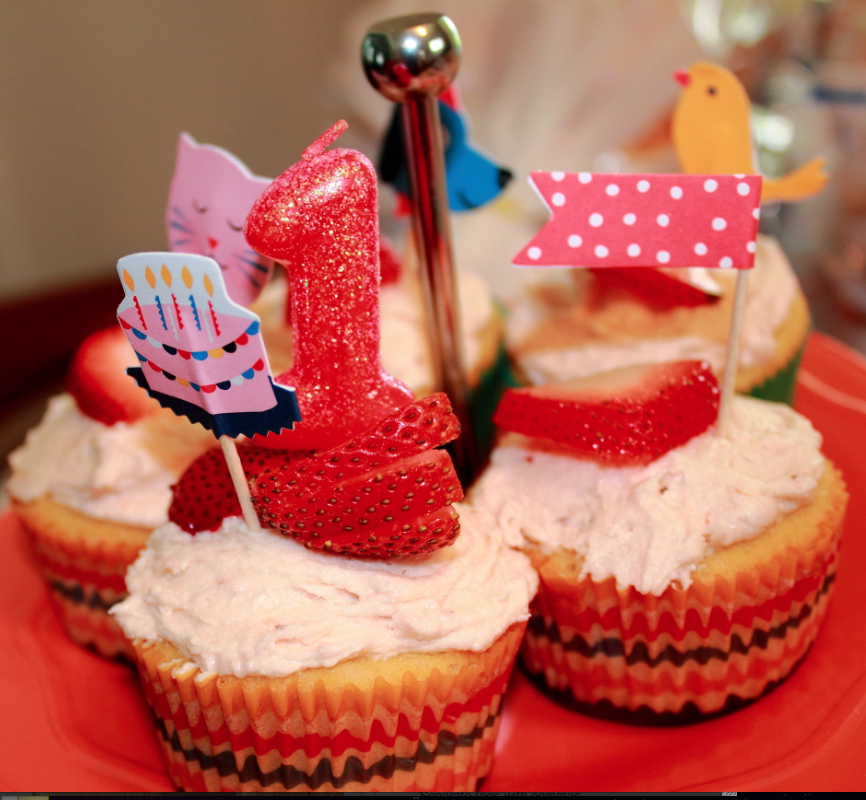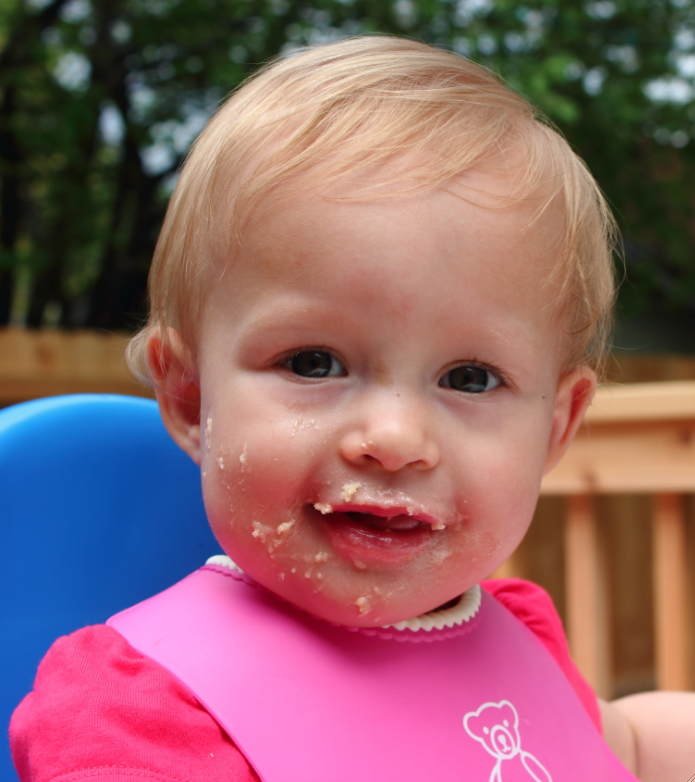 Just want to say an enormous thank you to both of our families for all the help setting up the party, getting the garden together, grilling, blowing up balloons, taking pictures (thanks Nate!), showering Penny with crazy awesome presents, and on and on and on. Love you guys.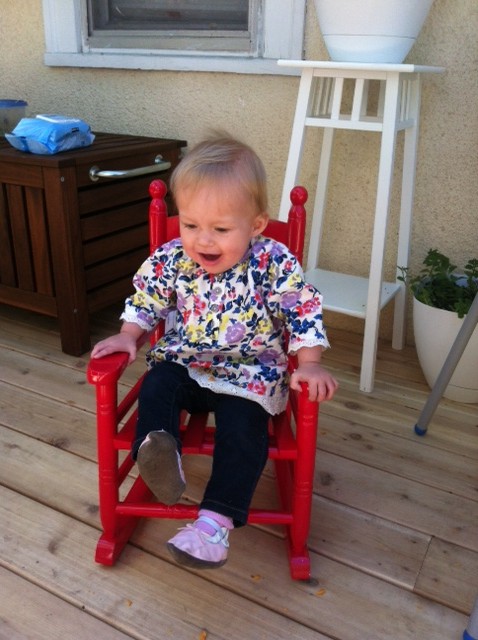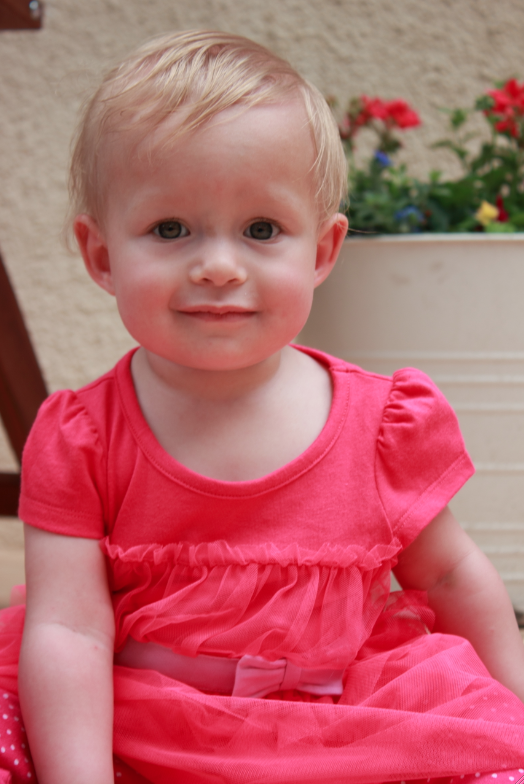 Alright, that's definitely enough partying for one post. I hope you all have a wonderful week. Stay tuned for another couple of big news weeks coming down the pipeline. See you next Tuesday!
— Beak
Twitter: @_LAZERBEAK_
Instagram: @lazerbeak