Welcome back to another Tuesdays With Lazerbeak. Big news day: Our very own Paper Tiger just released Fearless Beauty, his collaborative album with the ultimate homie F. Stokes (Papes on the beats, Stokes on the raps), and it totally rules!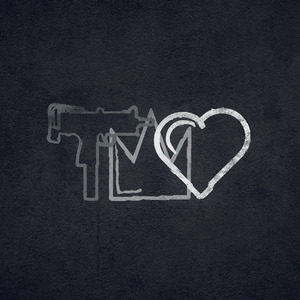 Papes has been on something of a production terror lately, between his excellent contributions to Dessa's Parts of Speech (Warsaw/Call Off Your Ghost/The Lamb) and now this new Stokes project. Check out a couple of the Fearless Beauty tracks below, and grab the album from iTunes right HERE if you're feeling them. Huge congrats to both of these dudes, this record is great.
[soundcloud url="http://api.soundcloud.com/tracks/91335335″ params="" width=" 100%" height="166″ iframe="true" /] [soundcloud url="http://api.soundcloud.com/tracks/95630728″ params="" width=" 100%" height="166″ iframe="true" /]
Speaking of Parts of Speech, we're only ONE WEEK AWAY until that album finally drops!!! The pre-order closed over the weekend and we were seriously overwhelmed by the tremendous amount of support everybody showed. It was our biggest pre-order to date! For those of you that did pre-order the album, check your email for instructions on how to access the private Ustream with Dessa and special guests tomorrow night (Wed 6/19 – 8:30CST). Should be one for the ages. If you're not really feeling physical product these days, and are more of wave of the future internet warryior, you can now also digitally pre-order the album through iTunes (HERE) and Bandcamp (HERE). And if you're anywhere up in these parts of the world, don't forget about the release day MN Record Store Tour that Dessa and her band will be embarking on next Tuesday. Four stops in 24 hours. Check out all the details below.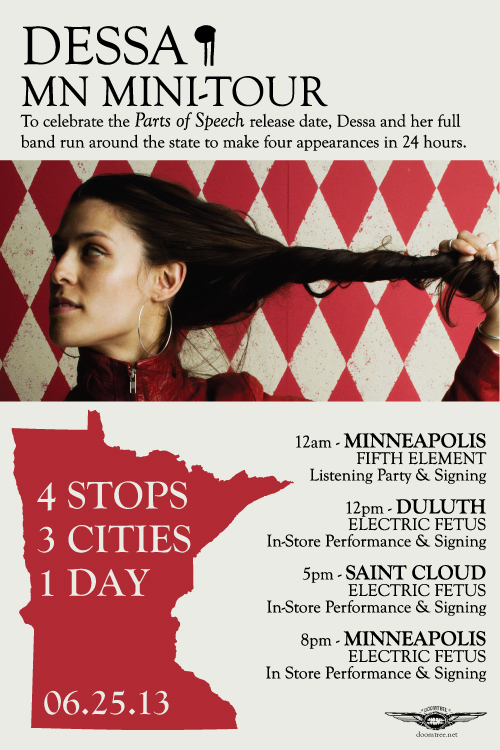 Oooh, and speaking of mini tours (segue game is back on track this week), Stef just recently announced a string of P.O.S shows this summer! His daily dialysis has been working well and the doctors have cleared him to play some one-offs while he waits for a new kidney. He'll be in Denver this Saturday and L.A. next week. Click the flyer below for ticket info and more details.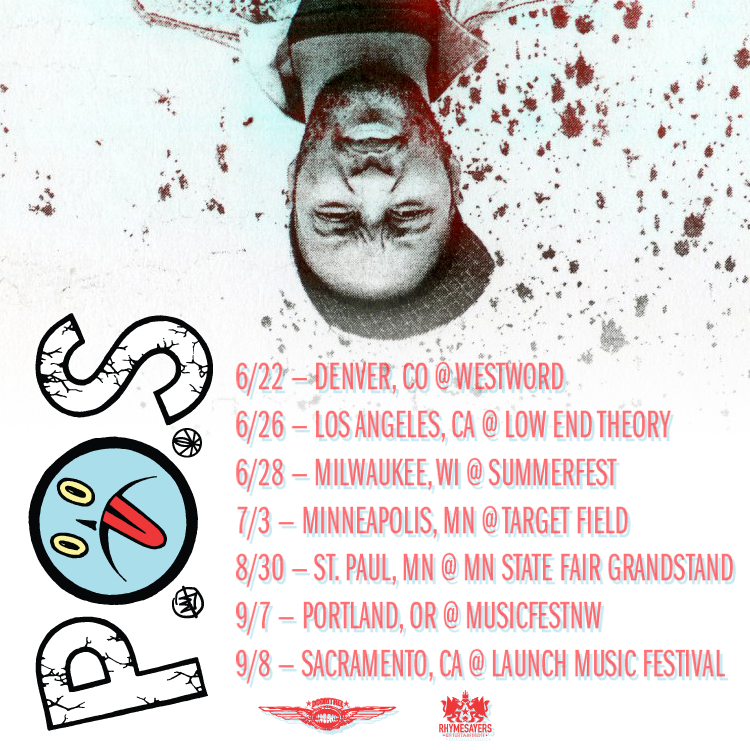 Last Friday was the big Sims/Astronautalis/Mixed Blood Majority/Greg Grease Show of the Summer at First Ave, and it did not disappoint. Over 1500 people came out! Such a great night. Just wanted to say thanks a ton to everyone that came down. It was an amazing evening, and it felt great seeing so many artists from different crews and cliques hanging out together and rocking the same stage. Shouts to Greg Grease, Akrite, I.B.E., Just Nine, Meta, Mally, Mike Mictlan, Kristoff Krane, P.O.S, Crescent Moon, Joe Horton, Sims, Astronautalis, The Band (Oscar, Mo Bluntz, Dustin Kiel), and the always incredible staff at First Ave. That was the best. You can read a great recap of the night from Gimme Noise right HERE, and hopefully we'll have some video from the show to post next week. Here's the one picture I got from up on stage at the end of the night. SO AWESOME.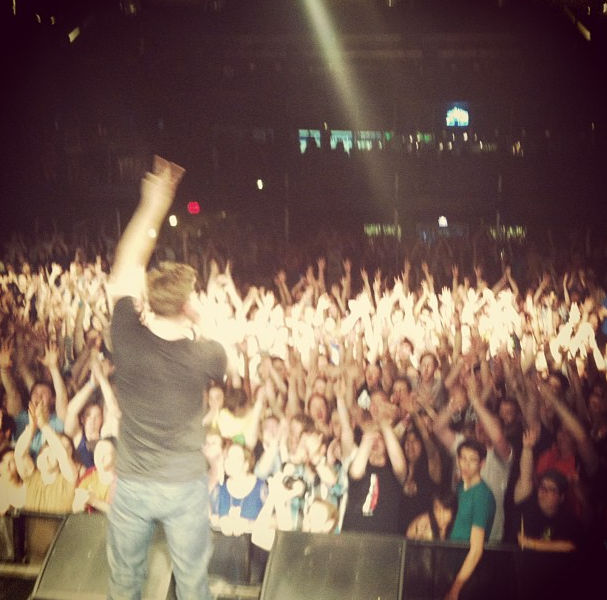 Oh, and speaking of great local shows, I recently got to do an interview with MPLSzine about the Foxfire Coffee Lounge, a local all ages coffee shop/music venue in downtown Minneapolis back in the late 90's that kind of gave me/tons of other people our first shot in music. It was only around for a year or so, but it fostered some pretty amazing bands. If you've got 10 minutes of free time definitely check out the story, if even just for the hilarious pictures of TPC! back in high school. Click the cover below to jump right to it in the online magazine (or click right HERE if you're more of a link clicking person). So many memories, this piece took me way back. Hard to believe sometimes that I've been playing live music for longer than I haven't been at this point in my life. Old man or legend in the game? One of the two, that's for sure.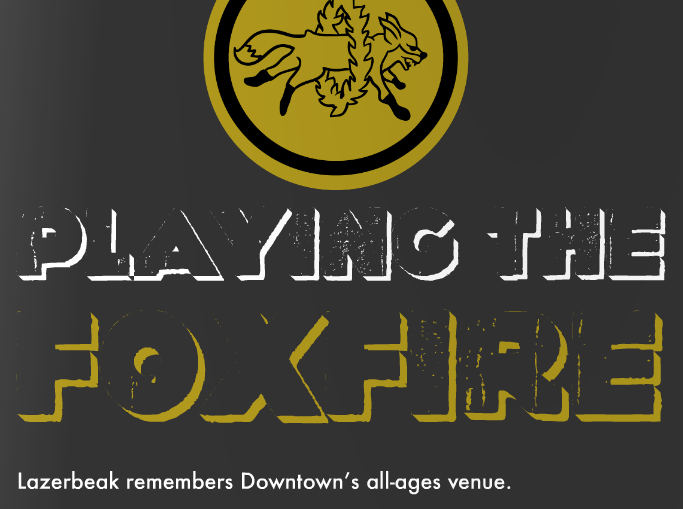 I'll wind this post down with a couple Random Bonus Jams that I've been feeling as of late. First up is Volcano Choir. They've got a new record dropping in September, and this track reminds me of all the sweet post-rock guitar bands I used to listen to constantly back in high school. Love this.
This next song is by Danish duo Quadron, off their new album Avalanche. It's got the producer dude from Rhye in it, and I like this album waaaaaaaay more than that Rhye album. He nailed the sound with this one, and the girl's voice is awesome.
http://www.youtube.com/watch?v=_tHlRY7gkyQ
Lastly, here's an oldie but goodie that I was reminded of listening to KMOJ last week. I used to love this Babyface album For The Cool In You. Probably not for everybody, especially if you weren't into it back when it came out, but "Rock Bottom" still sounds amazing to me. That chorus is out of control.
BAM. There you have it. I'll leave you with a few Bonus Penny Pics to tide over the out of town family members. As you probably saw from Dessa's last post, Penny has been hard at work helping us unwrap and sign all of the pre-order discs. Here she is demonstrating her front teeth technique.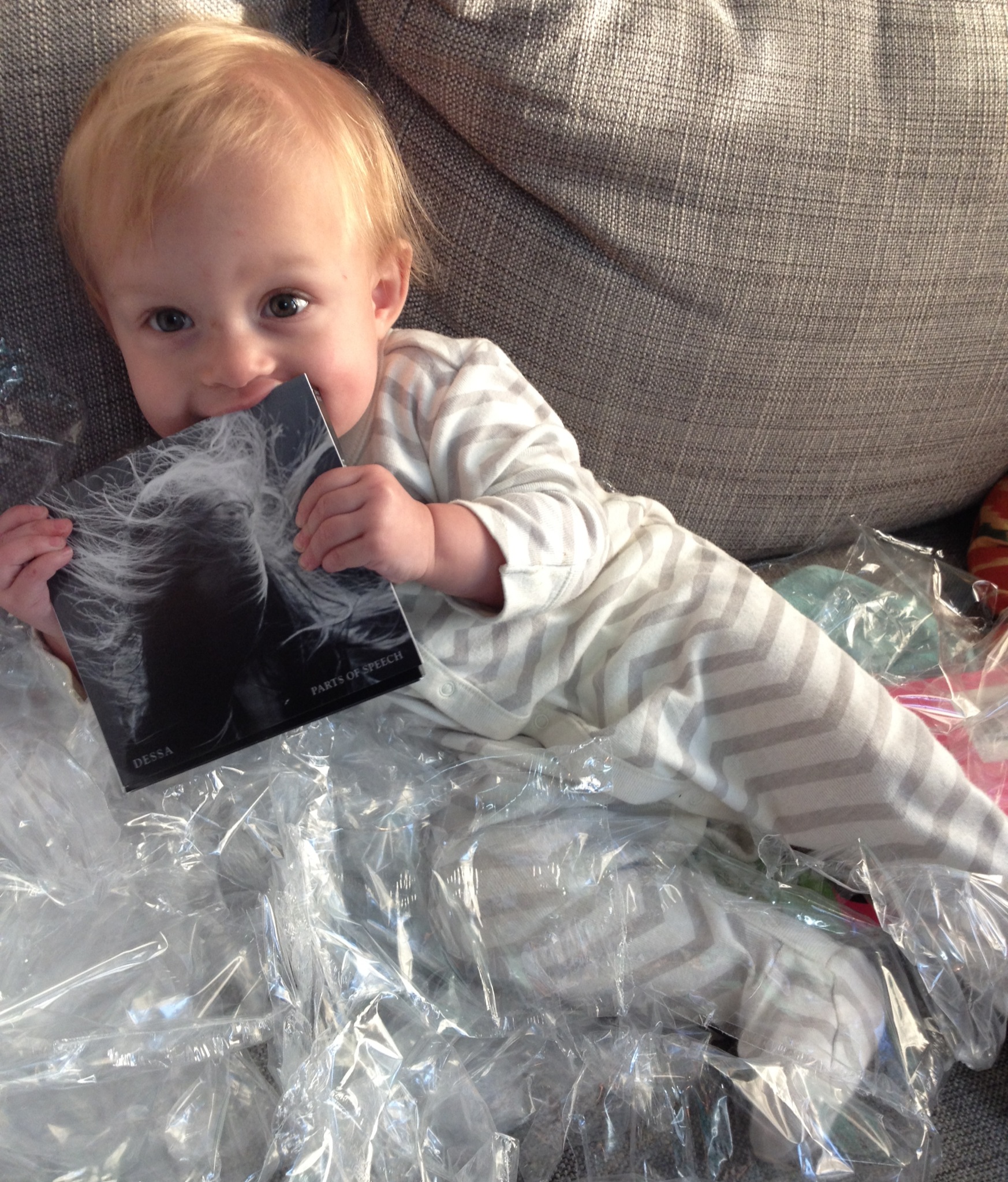 And here she is enjoying her new favorite thing in the world: bonnets. Just kidding, it's swings. Pretty great.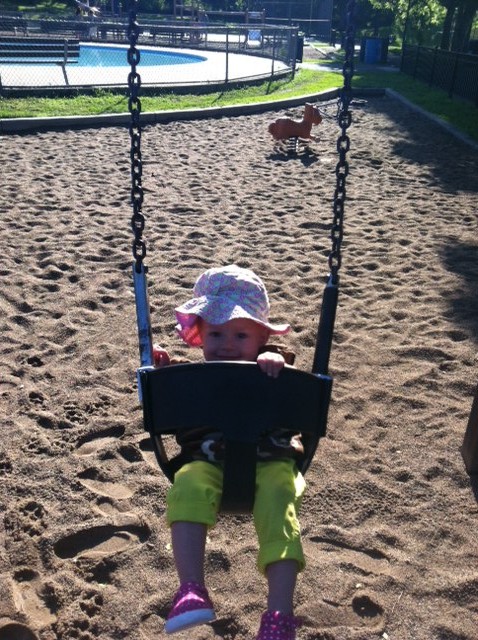 And now for possibly my favorite Penny pic of all time (courtesy of my mom). Here she is playing in the kids zone at Southdale Mall, screaming like a hyena and flapping her arms in excitement. I have a feeling we may be spending quite a bit of time in malls over the next 17 years or so. Pray for me.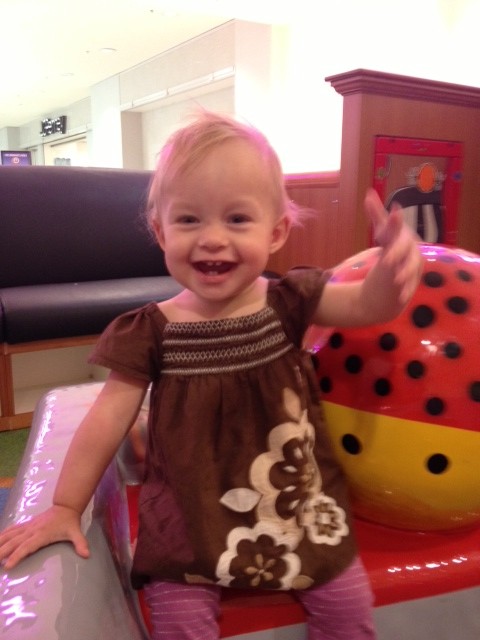 OK, that about does it for this post. I hope you all have a wonderful week enjoying the (hopefully) exciting conclusion of the NBA Finals. I'll see some of you tomorrow night for that private pre-order Ustream. Otherwise next Tuesday for sure as we officially launch Parts of Speech out into the world. CAN'T. WAIT.
— Beak
Twitter: @_LAZERBEAK_
Instagram: @lazerbeak