Welcome back to a very special Tuesdays With Lazerbeak. Hard to believe, but the day is finally here. It gives me the utmost joy to announce that Dessa's new album Parts of Speech has officially been launched out into the world!!! Check out this sweet promo video of the real deal Parts of Speech CD/LP physical packaging and listen to new track "Skeleton Key" at the SAME DAMN TIME (produced by yours truly). You can also grab the digital version of the album from iTunes (HERE), Bandcamp (HERE), or Amazon (HERE) if you're more into wave of the future digital realms.
So excited that we've made it to this point. To celebrate, Dessa and her band are running all over the great state of Minnesota today to knock out three separate record store signings and performances. Things kicked off last night with a midnight listening party at Fifth Element, and continue today at all three Electric Fetus locations (Duluth at noon, St. Cloud at 5:00, and Minneapolis at 8:00). Check out the flyer below for details.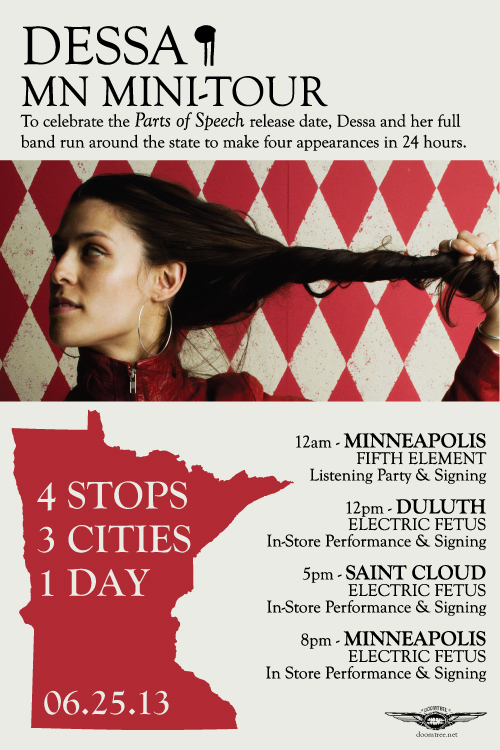 Due to such high demand in the Twin Cities, admittance will only be guaranteed to the Minneapolis Fetus in-store by pre-ordering the CD or LP directly from them (link HERE, details HERE).Those that do pre-order will receive a bonus gift and first dibs on seating at the in-store. There will also be a second line open to the general public that will be let in on a first come first serve basis once all pre-orderers have been admitted. There are only 250 spots total though, so you might not want to risk it. Pre-order an album from the Electric Fetus right HERE.
Since it's release day and all, we've got some new pretty cool new Parts of Speech related merch items over at the webstore, including a glow in the dark tee and a FLASK! Plus some extremely awesome new Sims shirts from the Show of the Summer with Astronautalis last week. Check out all the designs below and click HERE to head over to the webstore for more details and ordering info.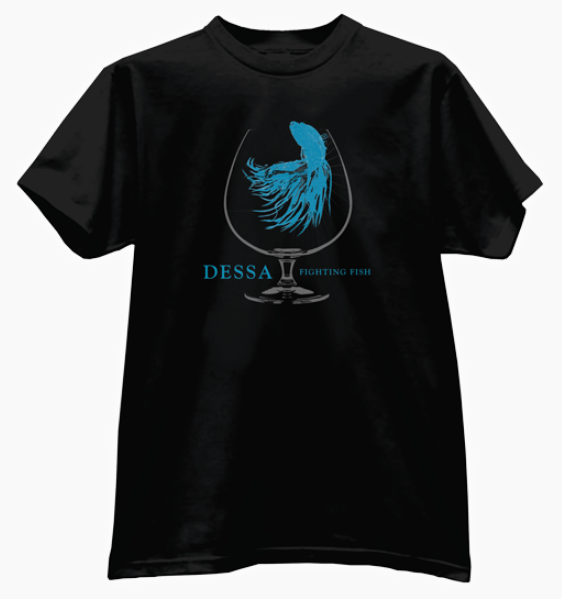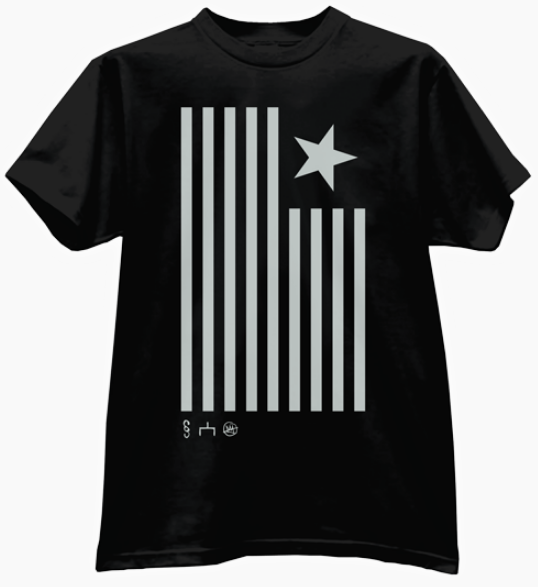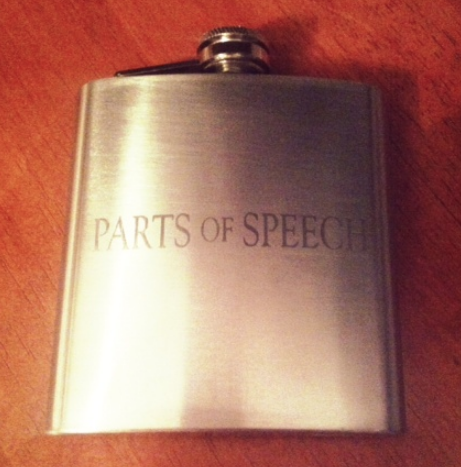 Oh man, and speaking of that awesome Sims & Astronautalis show: The eternal young gunner Chris Hadland just put together a really great recap video with a bunch of footage from that amazing sold out night. If you were at First Ave for the show then you know exactly what I'm talking about, and if you missed it now you can get a sense of how truly sweet (and PACKED) it was. Check this out!
Best night!
I've got a pretty sweet Bonus Jam this week courtesy of COMMITTEE, the new production team/alliance/sports team from Ryan Olson (Gayngs, Polica, Marijuana Deathsquads) and myself. We've been getting together every Tuesday night for close to a year now to work on some more R&B leaning material, and yesterday we released our first public track under this new COMMITTEE monicker. Fittingly enough, it's a remix of Dessa's latest single "Call Off Your Ghost" (do I tie it all together or what?). Check out the SoundCloud player below to hear a bit of what we're working with and click HERE to read the write up from Prefix. I'm super excited about this new project and all the production that we've been knocking out lately. Hope you like it. Definitely more to come sooner than later.
[soundcloud url="http://api.soundcloud.com/tracks/95573910″ params="" width=" 100%" height="166″ iframe="true" /]
OK, that about does it for this week. I've got a cool three part Bonus Penny Pic to wrap things up with. In addition to learning how to say the word "Uh-ooooohhhhh" this week, Penny has also recently mastered the fine art of pushing pop-up toy animal heads down in convincing fashion (is there a specific name for these toy?). I've attempted to document her meticulous three step process below.
Stage 1: Unassuming Self-Confidence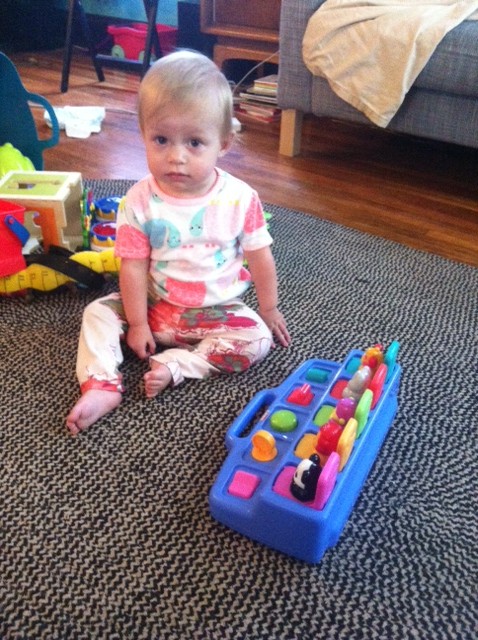 Stage 2: Lightning-Fast Reflexes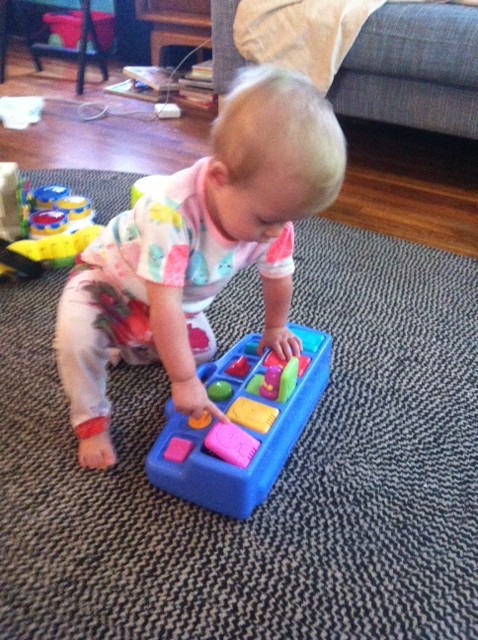 Stage 3: Diva Pose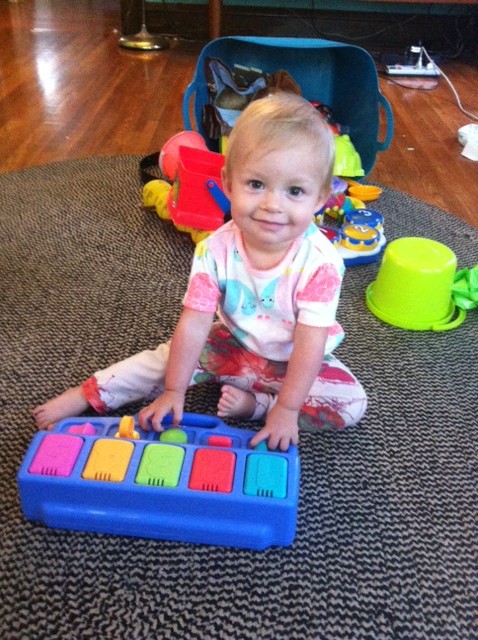 What a show off!
OK, that about does it for this week's action packed post. I hope you all have a wonderful week. Happy Parts of Speech Day! Huge shouts and congratulations to Dessa for making it to this day in one piece. Help us spread the word about the album if you can. See you next Tuesday!
— Beak
Twitter: @_LAZERBEAK_
Instagram: @lazerbeak