Hey! Welcome back to another Tuesdays With Lazerbeak. We are currently in the throws of the final week of the Four Fists pre-order. Just a quick recap: P.O.S and Astronautalis have joined forces to start Four Fists, a new project that sees both gentlemen sharing vocal and production duties. Here they are laughing in a kiddie pool to prove it: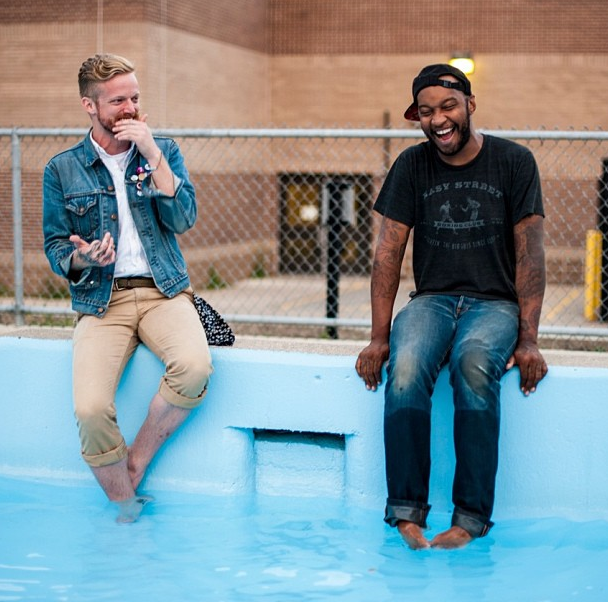 The first release from the duo is a limited-edition two song 7″ that we're putting out on Doomtree Records while the guys get back in the studio and work on their upcoming full length. You can hear A-side "MMMMMHMMMMM" below (that's 10 M's), to get a better idea of what these dudes are working with.
[soundcloud url="http://api.soundcloud.com/tracks/104301489″ params="" width=" 100%" height="166″ iframe="true" /]
To celebrate the release of the 7″, we're offering a pretty epic pre-order that comes with all sorts of highly limited and super exclusive bonus items. Every 7″ from the Doomtree Webstore will be available in your choice of red, blue, white, or clear colored vinyl (as opposed to the black retail version), and will come signed by both Stef and Andy. Here's Stef with the proof: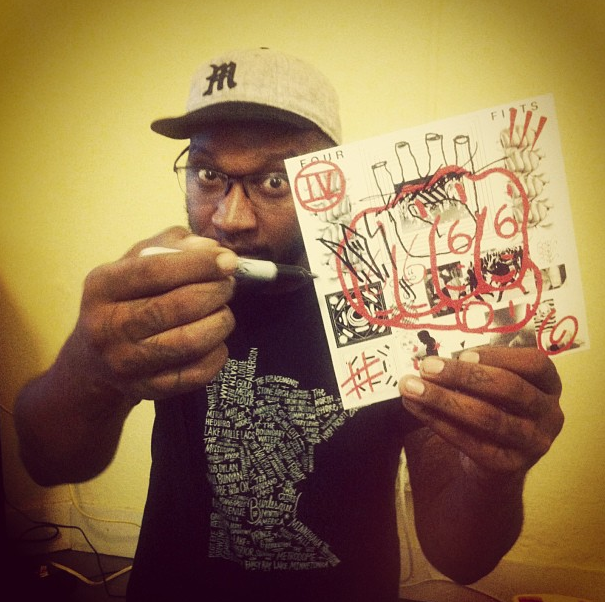 In addition to the standard pre-order (which includes colored/signed vinyl and free download codes of both songs and their instrumentals), you can also order the deluxe version, which comes with all that plus a ton more. You'll get a crazy limited Four Fists t-shirt (designed/manufactured exclusively for this pre-order), as well as a super heavy duty Four Fists antique gold pin (I can personally vouch for how hard these things rule). The pre-order officially ends this Saturday night at midnight. As always, thank you so much for the continued support. These pre-orders are what allows us to continue to put out music on a regular basis, and we truly appreciate that opportunity. Check out the details below and click HERE to order.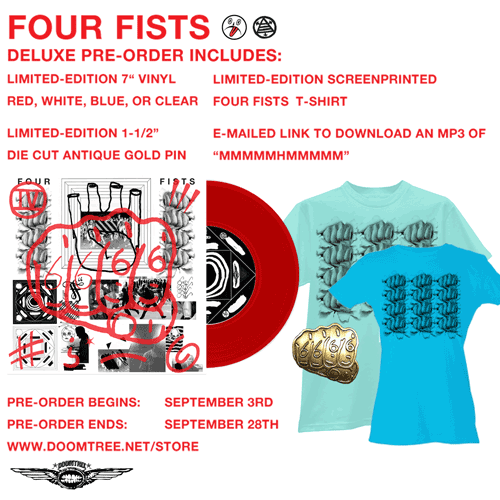 Now for some not so sweet news (segue streak defeated): As you may have heard by now, the Parts of Speech Tour took a pretty big hit last week when MOUNTAIN was burglarized after the show in Buffalo, NY. The van was damaged and tons of gear was stolen, leaving Dessa and band scrambling to buy new gear, rebuild the set, and continue the tour. However, due to the generosity of fans all over the world, they were able to raise all of the money need for van repair/replacement gear in just two days! INCREDIBLE. Over 900 people contributed money to the cause, and countless others got the word out however they could. Today the Parts of Speech Tour barrels onward, hitting Nashville tomorrow before turning back and knocking out the remaining dates on the drive home to Minneapolis. You can check out the remaining dates below. We cannot thank everyone enough for their tremendous kindness and generosity. Whether you donated money to the Indiegogo page, or simply spread the word online, it really was amazing to see so many people taking time out out of their day to help out. Team The Best Team 4 Real. THANK YOU.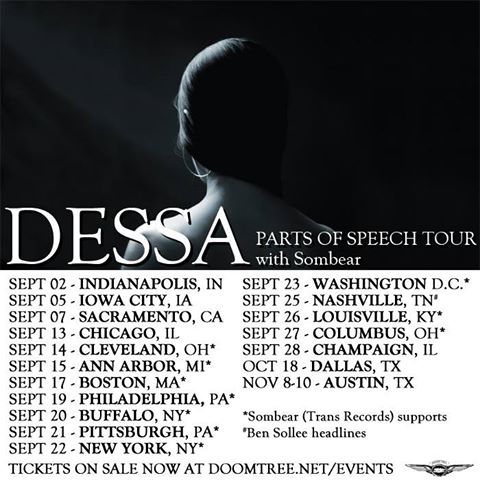 And now for some COMPLETELY INSANE personal news from yours truly. Not really sure how to just come out and say this, but it looks like my sophomore collabo with the wifepiece is gonna be a double disc. TWINZ!!!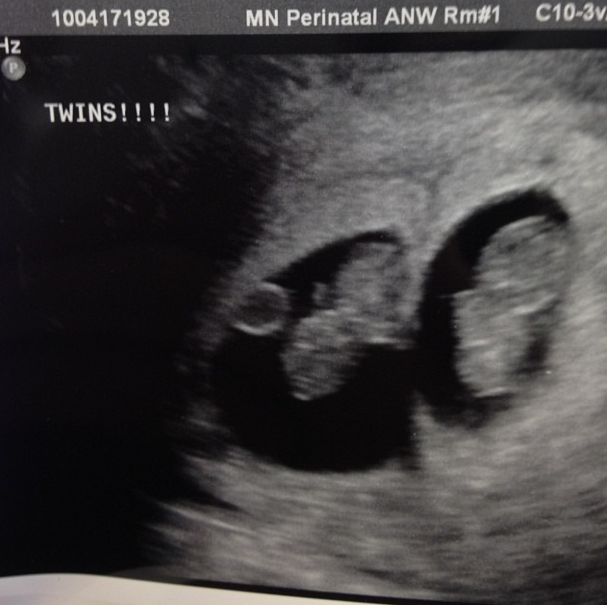 Unreal. That picture is from about a month ago at our first ultrasound. We've passed the first trimester now and Killa Cam is due some time in March. OUT OF CONTROL. This was Penny's reaction when we broke the news to her. She has absolutely no clue what's coming.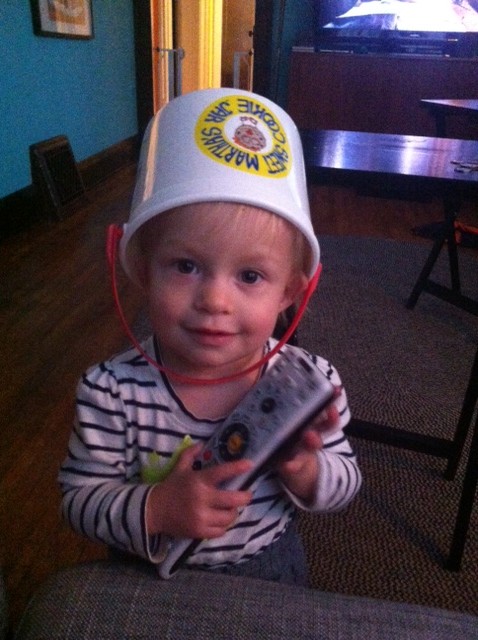 Aaaaaaanyways, that's my big news. Enjoy these TWL posts while you can. Something tells me you may not be hearing from me for the next 10 years or so. I'll leave you with the trailer to the movie Twins (one of my all time favorites), starring the unbeatable duo of Danny DeVito and Arnold Schwarzenegger. I used to watch this VHS over and over again when I was a kid, and now it's all starting to make sense. Life imitating art?
Alright, I hope you all have a great week. Thanks again for all the help with getting Dessa and the band back up and running. And don't forget to grab that Four Fists pre-order if you haven't yet. I'll see you next Tuesday for sure!
— Beak
Twitter: @_LAZERBEAK_
Instagram: @lazerbeak