HEY! Welcome back to a very special LIZZOBANGERS edition of Tuesdays With Lazerbeak. That's right, today is the release day, and I couldn't be more proud to launch this record out into the world.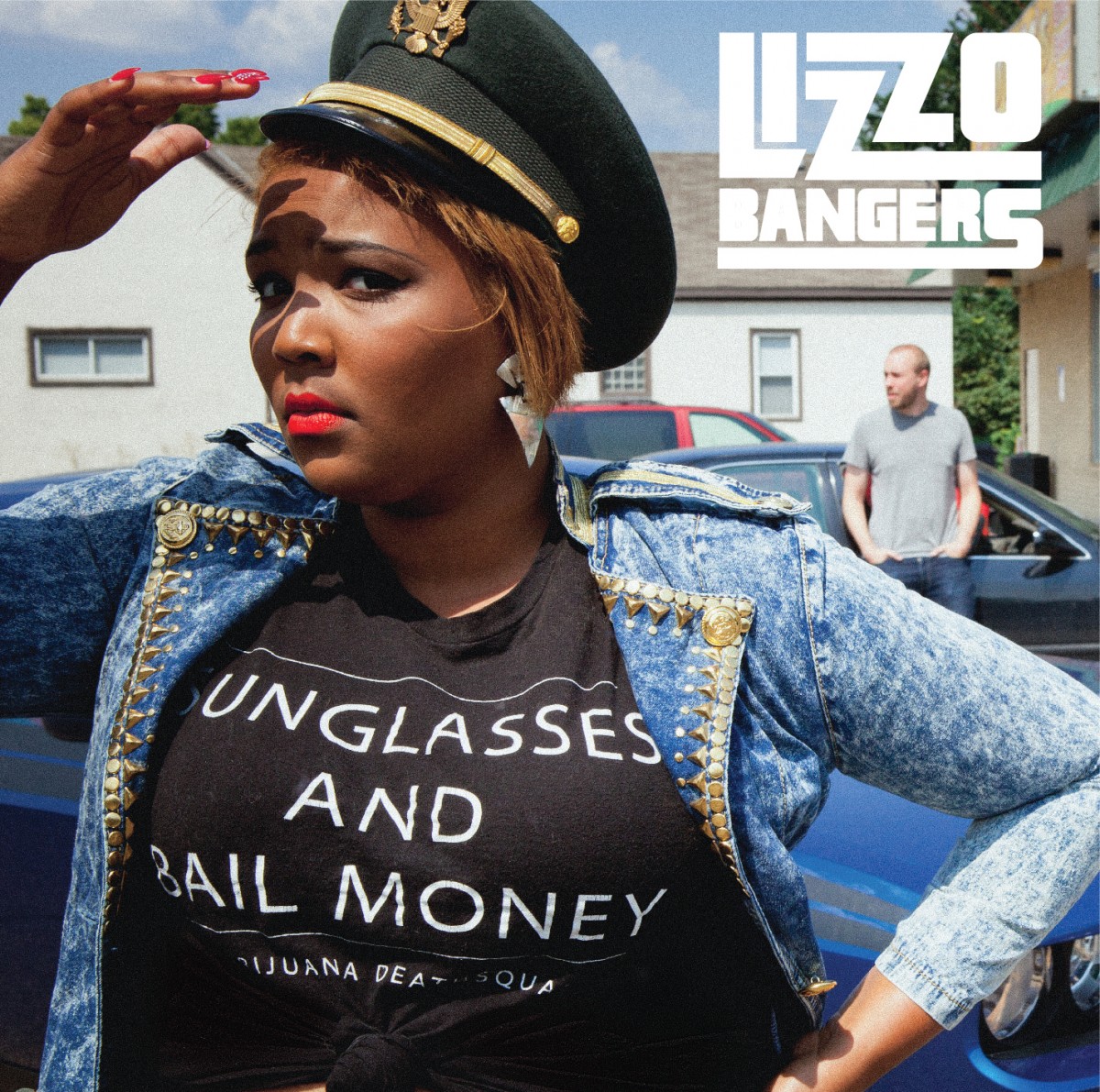 You can grab the entire 13 song album on iTunes right HERE for the discounted price of $7.99. Or if you're more of a hands on person, you can grab a CD and t-shirt bundle from the Totally Gross National Product webstore (right HERE). And if you really want to hear the album before you make the important purchase decision, you can stream the entire record in full over at Death and Taxes. Just click the Soundcloud player below. It has honestly been one of the funnest records I've ever been a part of, and I can't wait for you to finally hear the whole thing.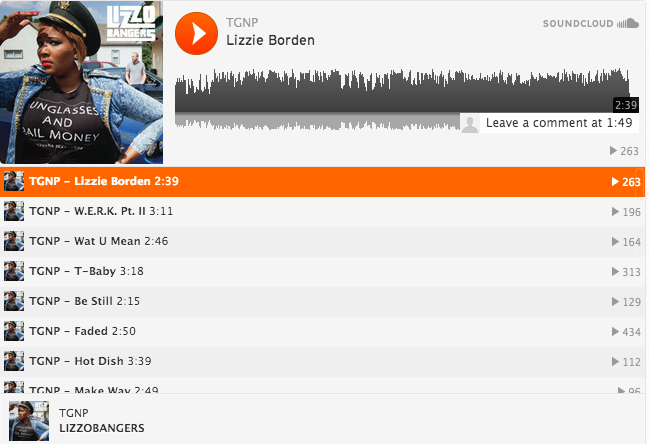 And just in case you've skipped it the last seventeen times I've posted it on the blog, here is the phenomenal music video for "Batches & Cookies."
Aaaaaaaaaaaaand while we're at it, here's the video for "Lizzie Borden" from the new season of Adam Dunn's music series Lights And A Backdrop.
If you're in the New York area this week, Lizzo and I will be flying out to play the Totally Gross National Product CMJ Showcase at the Knitting Factory on Thursday, along with Cloak Ox, Pony Bwoy, and P.O.S with Marijuana Deathsquads. It's gonna be the best time ever. Click the flyer for more details and ticket info.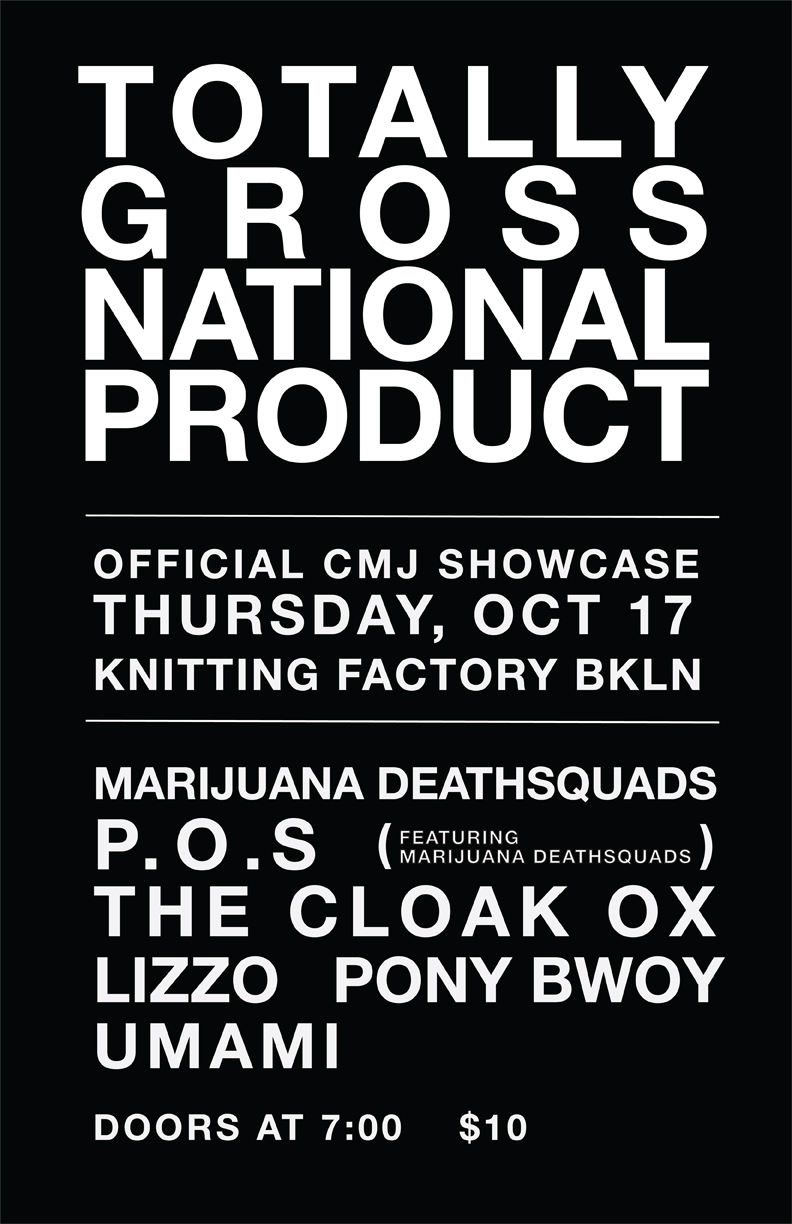 Maaaaaaaan, that's gonna be fun. We'll be announcing a few more LIZZOBANGERS shows in the next day or two, including a big hometown release show once Lizzo gets back from this international Har Mar Superstar tour. EXCITED.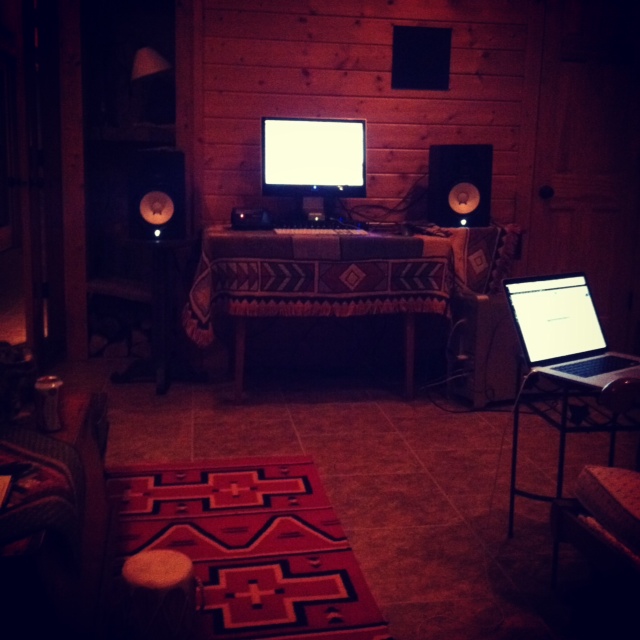 Alright, gonna keep this post pretty short today. Just got back in town from five days out in the wilderness with all of Doomtree. That's right, we have officially broken ground on the next crew record. That's a shot of the super remote cabin we were posted up at, some place we wrote No Kings. We're off to a great start, and I'll definitely keep you posted as things progress.
I hope you all have a great week. HAPPY LIZZOBANGERS DAY!!! See you next Tuesday for sure.
— Beak
Twitter: @_LAZERBEAK_
Instagram: @lazerbeak