Oh man, prepare yourself for another October onslaught of action-packed news! Today marks the one year anniversary of the P.O.S classic We Don't Even Live Here, and to celebrate that project, Stef and Marijuana Deathsquads have remixed all 11 songs from the album, complete with brand new instrumentals, a ton of bonus Stef verses, and guest spots from the likes of Justin Vernon, Greg Grease, Lizzo, Sims, and Mike Mictlan.  POS / WDELH / MDS / RMX – YES!!!!!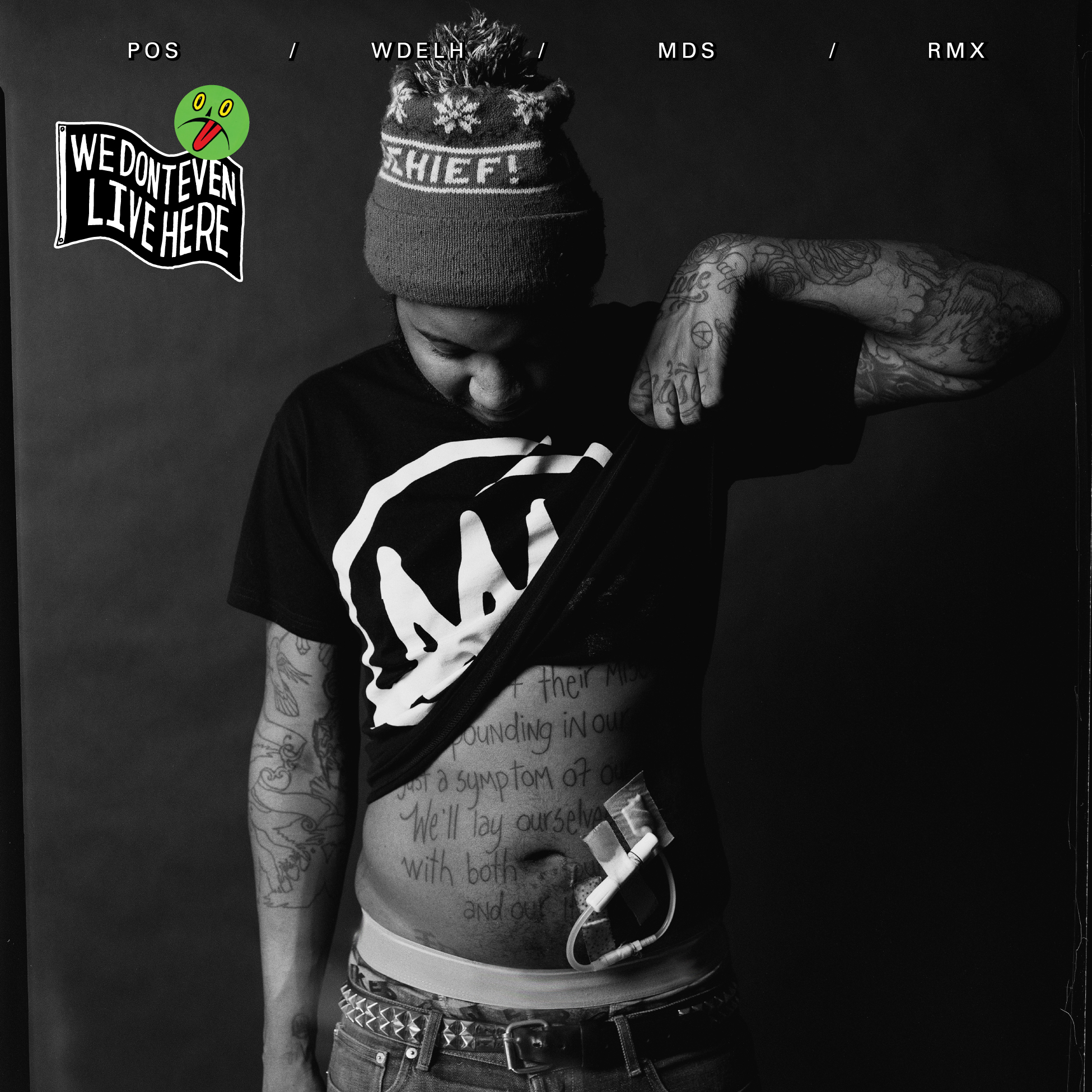 Click HERE to download the entire album for FREE.99, or stream it from the Soundcloud player below.
[soundcloud url="https://api.soundcloud.com/playlists/12390472″ width="100%" height="450″ iframe="true" /]
And check out the music video for the "Lockpicks, Knives, Bricks and Bats" remix courtesy of director Adam Dunn.
So cool. In final P.O.S news, we just found a handful of Four Fists deluxe 7″ packages hiding at the webstore, leftover from the pre-order last month. If you're kicking yourself for not picking it up, you can grab one right HERE. There are only one or two packages available in each size/color, and once they're gone, they're gone for good (for real this time).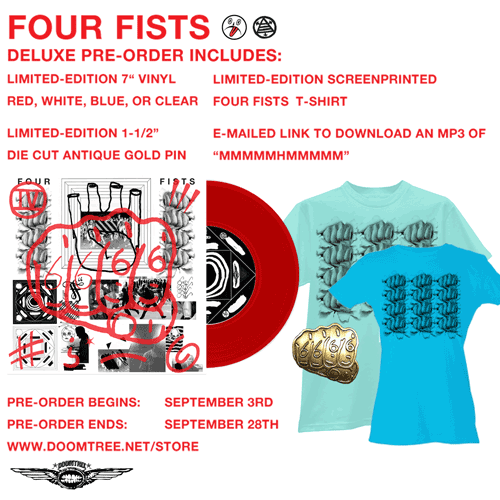 Dessa will be celebrating the release of her new poetry chapbook, A Pound of Steam, with a reading and Q&A at the Minneapolis Central Library in downtown Minneapolis this Friday night. Details HERE. And stay tuned because we'll have physical copies of A Pound Of Steam available for sale on the Doomtree Webstore starting this weekend!
The third leg of the Parts of Speech Tour is coming up fast. Make sure to grab tickets right HERE. She'll be hitting a good portion of the Midwest and South this time around. Plus a special New Years Eve show was just announced in Chicago! Grab tickets and details for that one right HERE.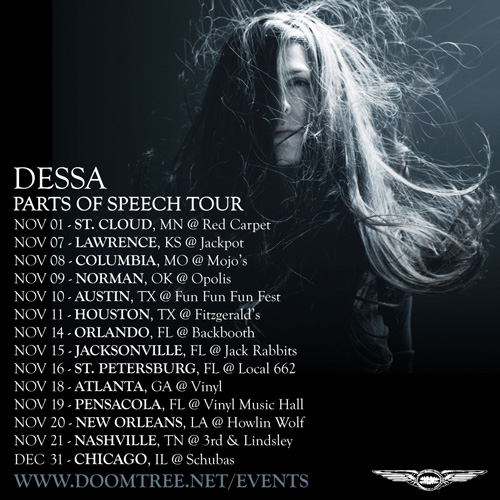 And here's one Bonus Pic of Dessa repping Wings & Teeth with a bunch of Minnesota Vikings, because that is truly awesome to me. Note: this took place before the devastating loss last night on national television. Simpler times.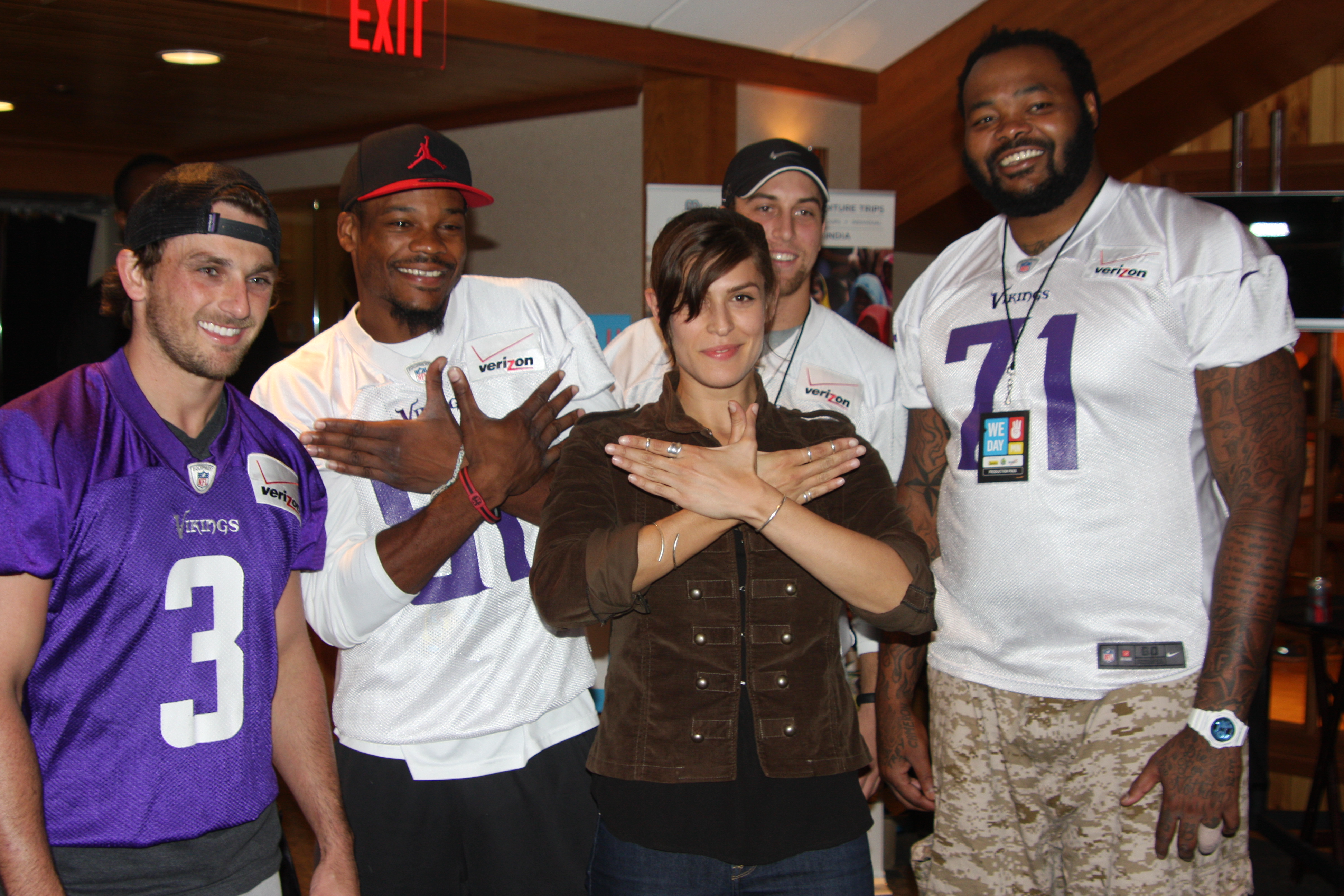 Back to more show news. Our very own Mike Mictlan is gearing up hit the road for a handful of tour dates. Tomorrow (Wednesday) he'll be out in Lawrence, Kansas for a one-off show at the Bottleneck with Stik Figa. Tickets HERE.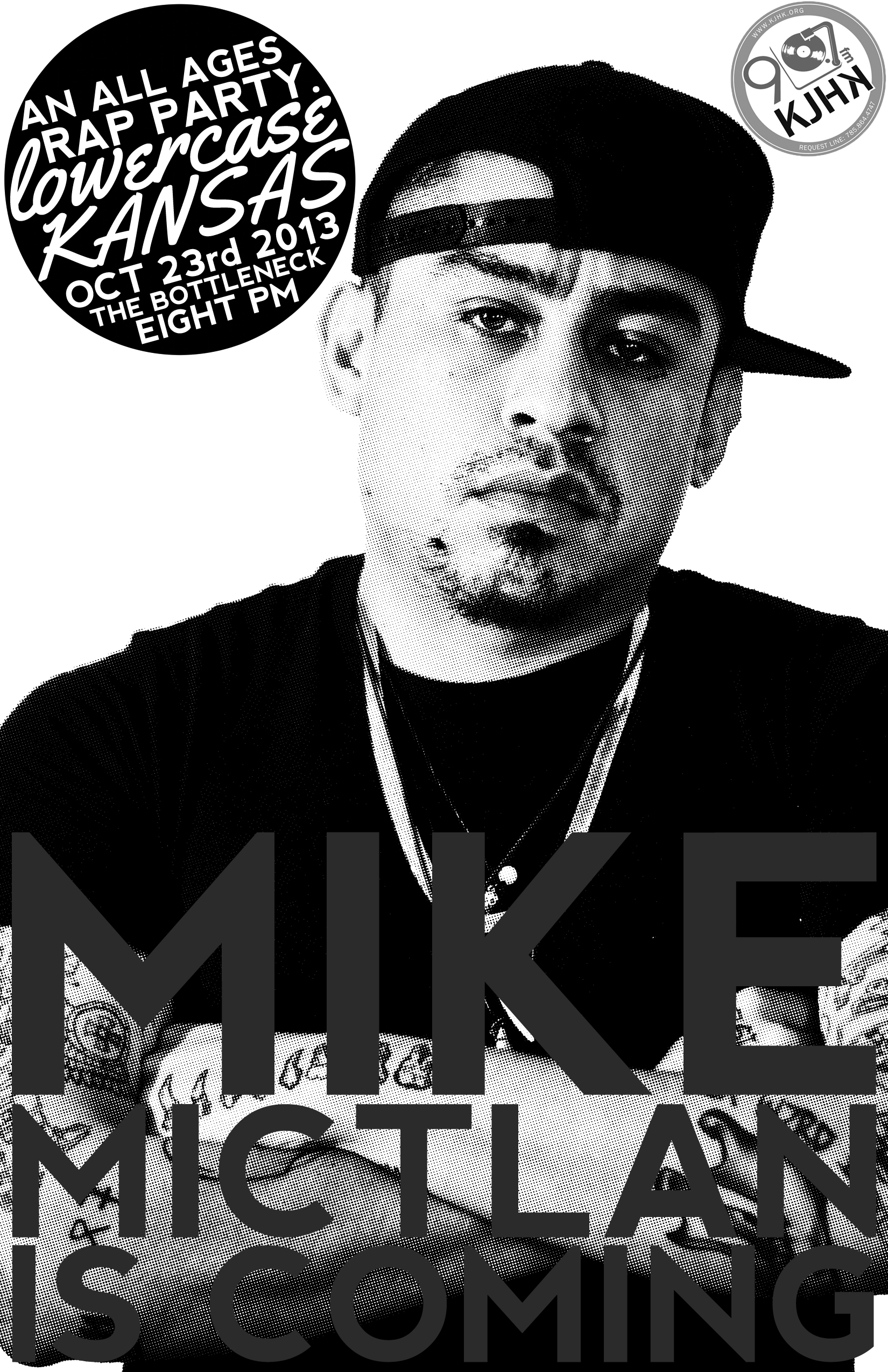 Then at the start of November, Mike will hit the road with Ecid for a string of dates throughout South Dakota and Colorado. Click HERE for ticket info and details.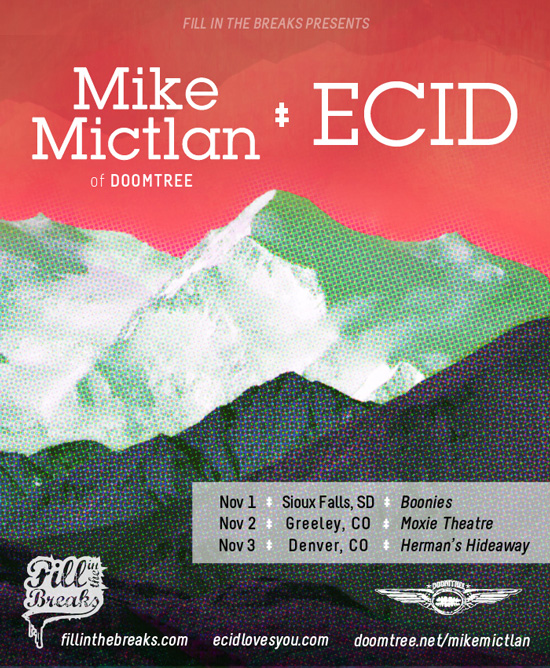 And on top of that, there's a newly announced Sims show in St. Cloud next month as part of the MN Music Coalition's Caravan du Nord series. It all goes down Saturday, November 2nd at the Paramount. Mayda and Paul Spring are on the bill too. Grab tickets right HERE.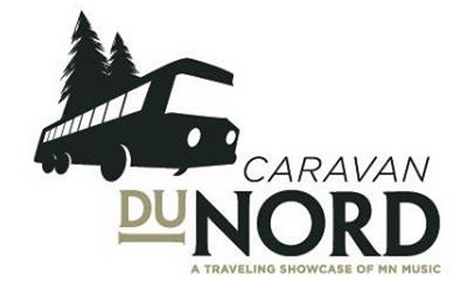 Now for some Mixed Blood Majority show news. This Thursday we'll be playing main support to the GOD Sage Francis at The Pourhouse in Minneapolis. Feel really honored to open up for this man. Sage was one of the first people to ever take Doomtree out on the road waaaaaaay way back in the day. Check out the sweet headless horseman flyer below, and grab tickets HERE. This is gonna rule.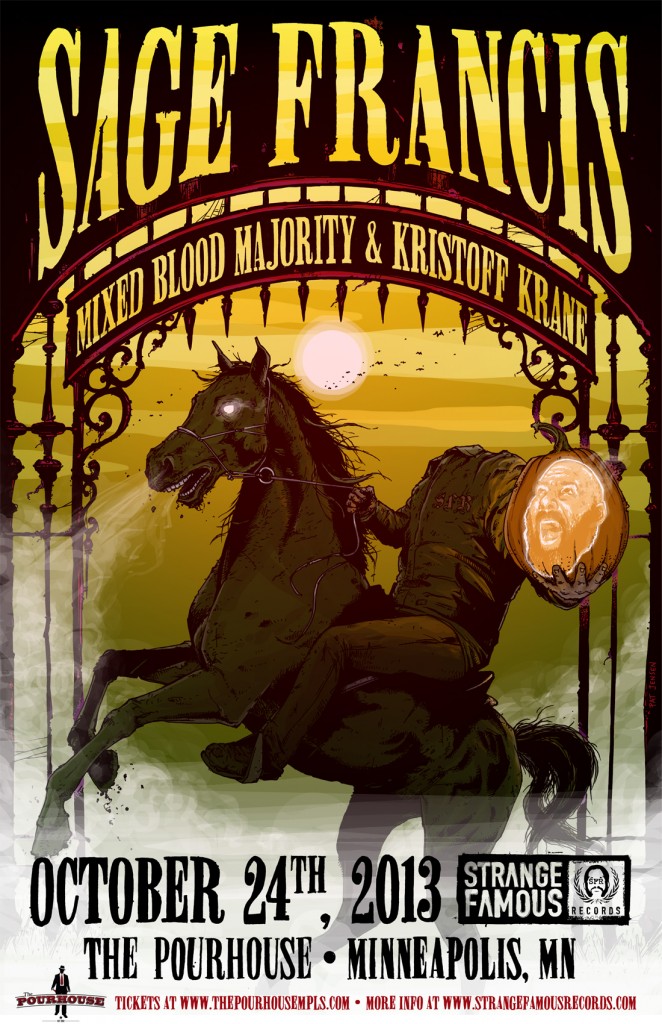 Speaking of hip hop LEGENDS, Aceyalone (!!!) is coming to town in November and Mixed Blood Majority just got added tot he bill! Check out the flyer below and grab tickets HERE. AMPED for this.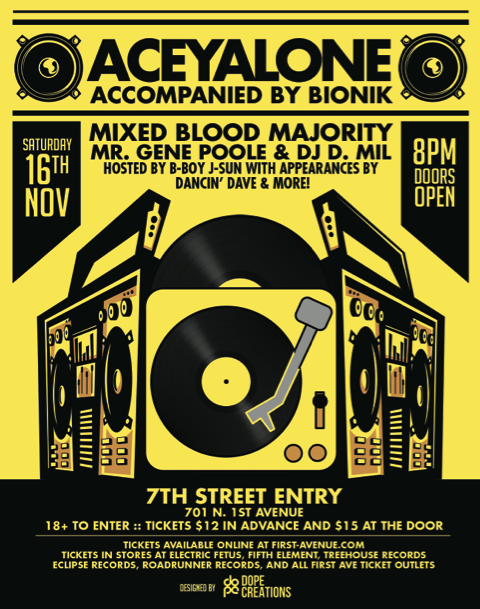 And now to wrap up this insane amount of artist/show news with a little spotlight on Lizzo. LIZZOBANGERS has officially been out in the world one whole week, and it has truly been a blur. Last Tuesday Lizzo was chosen by City Pages as the winner of the 2013 Picked 2 Click poll, and was given the cover story of the paper. Read the entire interview with Reed Fischer HERE.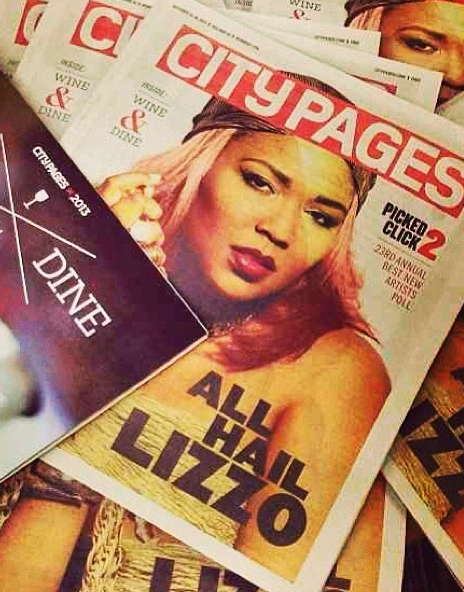 Then we hopped on a plane to New York to play the TGNP CMJ showcase at Knitting Factory. Totally crushed it and celebrated the next morning with these sweet breakfast sandwiches.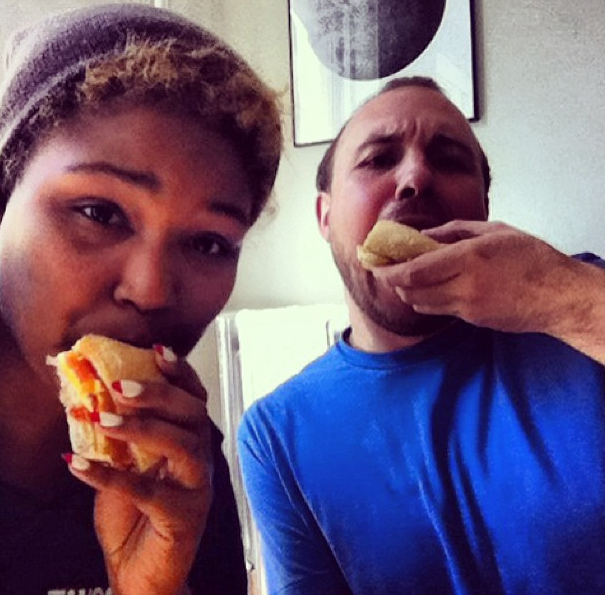 That same day we announced a couple EXTREMELY AWESOME December shows. Very excited to say that we'll be hopping on the final three dates of the Polica tour in December. Chicago, Detroit, and Madison, we're coming for you! Click HERE for tickets.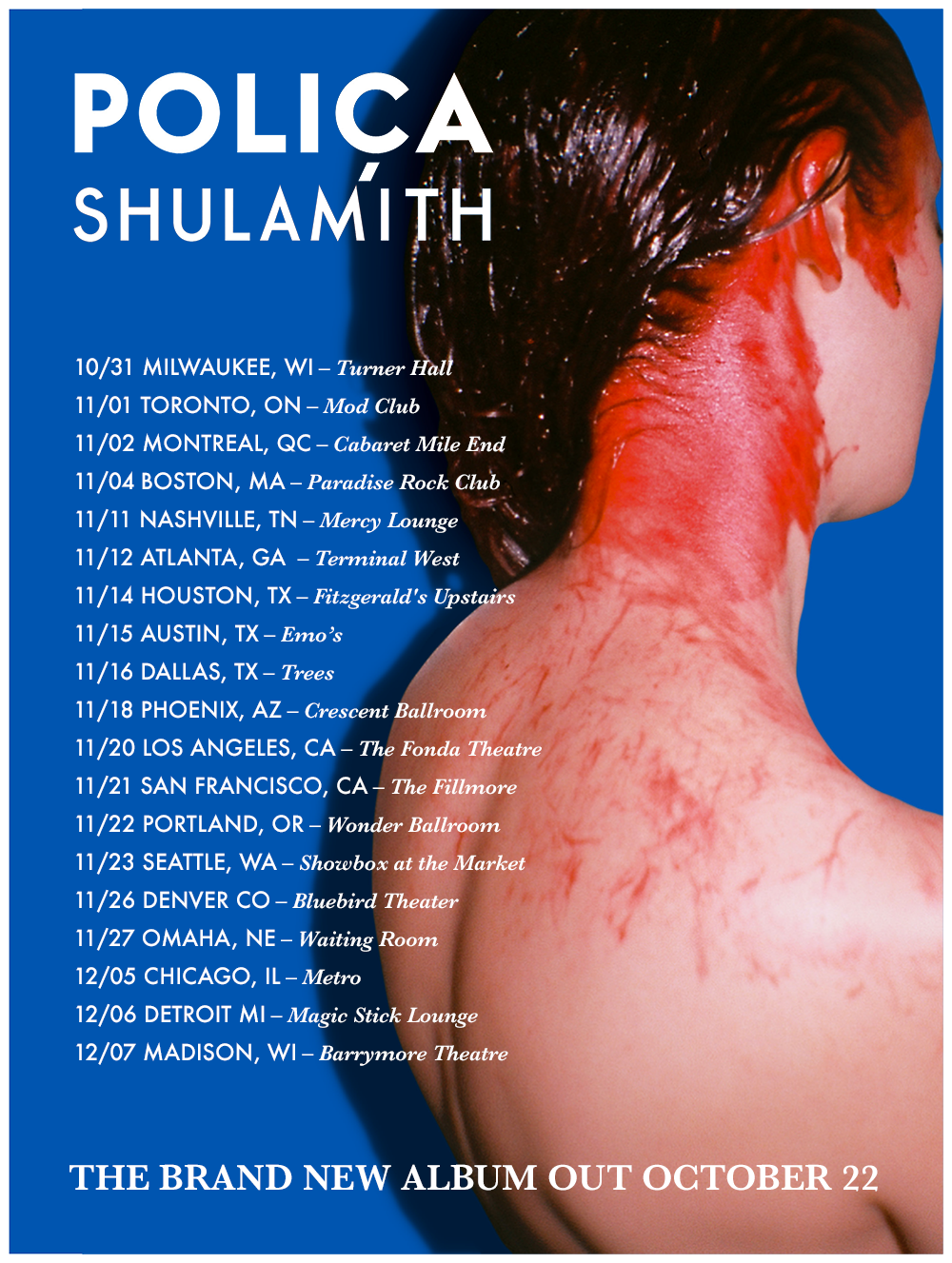 And to close out 2013, we'll be playing a LIZZOBANGERS homecoming release show party on December 28th at the Triple Rock!!! SO PUMPED FOR THIS ONE. Grab your tickets HERE.

In case you haven't hear the album yet, you can grab it from iTunes right HERE (only $7.99!), or stream it from Soundcloud below. Thank you so much to everyone who has been supporting the project and spreading the word. It really means a ton to us.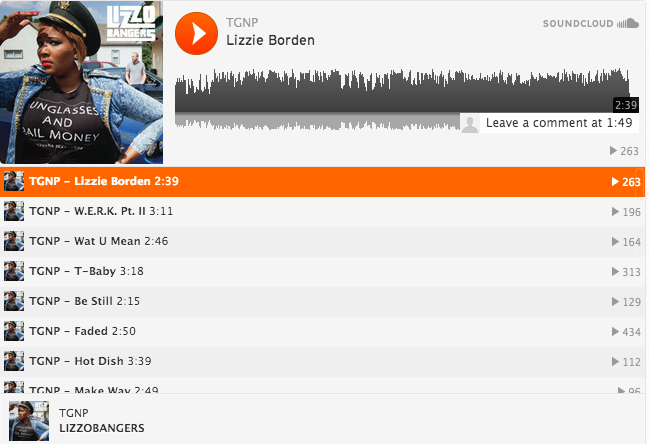 WHOA. That does it for the music portion of the post. Yikes, that was a long one. Thanks for sticking it out. I'd like to reward you with a quick Bonus Pick of Paper Tiger, myself, and GUY FIERI hanging out at GUY FIERI'S RESTAURANT IN NEW YORK!!!!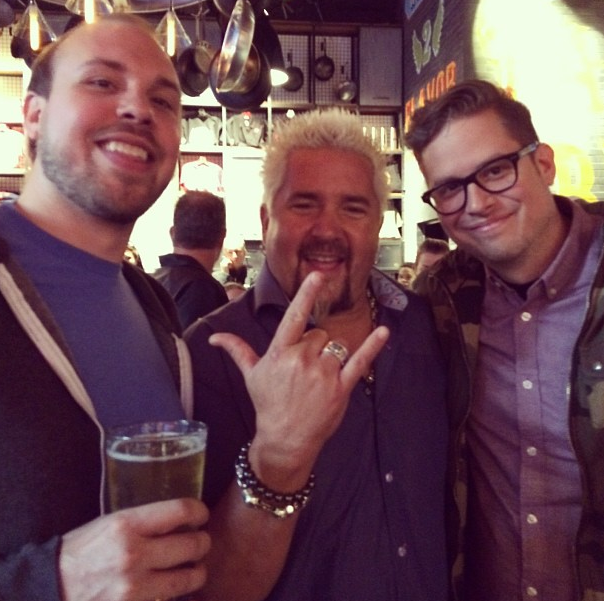 Hahahahaha, YES!!! I still can't believe that really happened. Cannot recommend the TMZ Bus Tour enough. Worth every penny. TMZ is the only TV show I watch on a daily basis (happens to coincide with family dinner time), and I've grown to love all the reporters and correspondents on the show. I seriously have no words for this experience right now. We hung out with Adam (TMZ New York correspondent) and Guy, ate and drank for free all day at the restaurant, AND the clip made it onto TMZ last night for a true Lion King circle of life grand finale. UNREAL. Here's Adam interviewing Guy.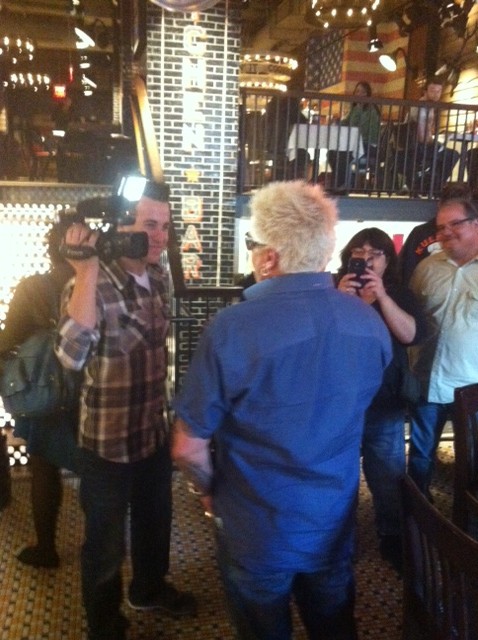 And here's Guy surprising the tour bus and inviting us all into his restaurant. You truly cannot make this stuff up.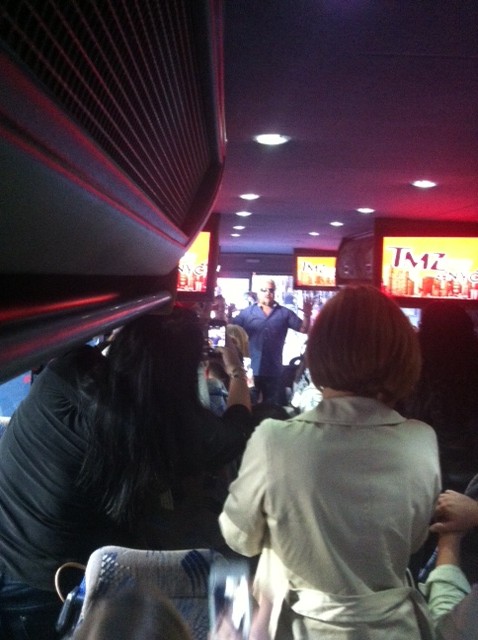 Alright, you've almost made it! I'll leave you with a couple Bonus Penny Pics, since I heard all about it when I left her out of last week's post. Here she is doing her best impression of a pumpkin. Not gonna lie, this one could use a little work.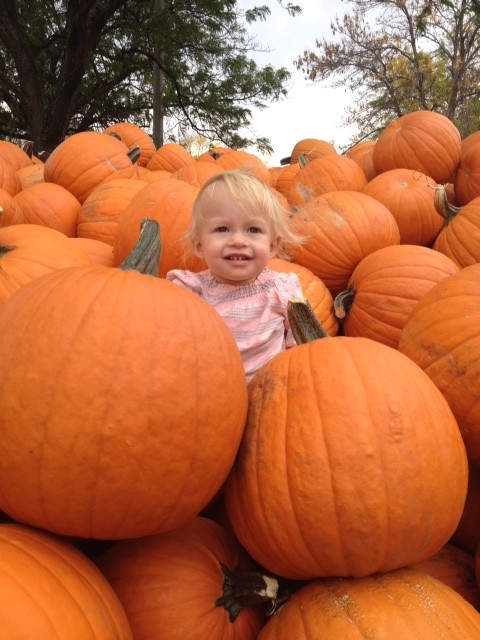 And here she is posted up at the park, her favorite place in the entire world.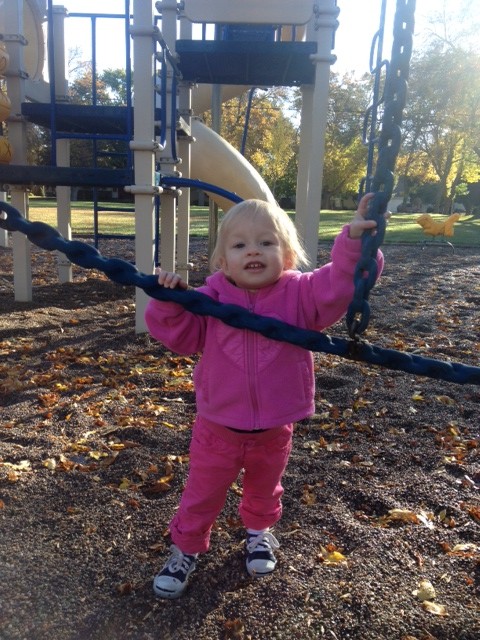 This is what happens every single time an airplane flies by. I'm glad she's been able to block that flight we took down to Florida out of her memory completely. I think I may still be traumatized.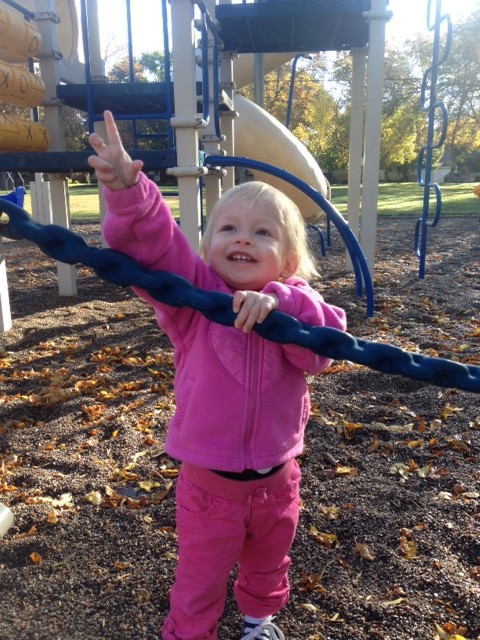 Oooooooookay, you did it. You read the longest Tuesdays With Lazerbeak post that has ever been written, and we didn't even get into any Bonus Jams! Incredible. I hope you all have a wonderful week. Maybe I'll see some of you out at the Sage Francis show on Thursday. If not, next Tuesday for sure. I can guarantee you are not gonna want to miss next week's post. We've got some MAJOR Doomtree news to discuss. December is right around the corner.
— Beak
Twitter: @_LAZERBEAK_
Instagram: @lazerbeak