Welcome back to a very special Tuesdays With Lazerbeak. For all of you kids (or parents of kids) who've been wondering why oh why there is no all ages show for the NINTH ANNUAL DOOMTREE BLOWOUT, your patience is about to pay off. JUST ANNOUNCED: We're gonna kick off Blowout weekend with a bang at the Triple Rock for an intimate ALL AGES SHOW on Thursday, December 12th!!! Yes, Doomtree is indeed for the children.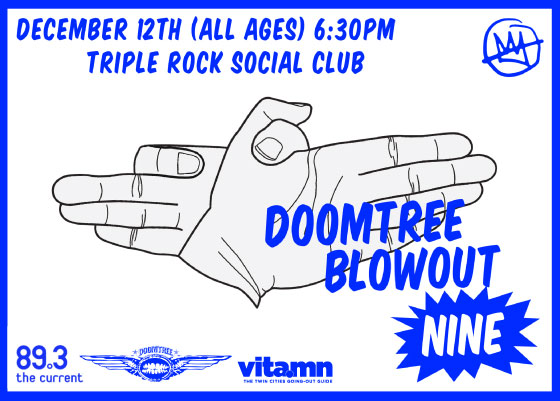 Tickets are available online RIGHT NOW over HERE, and at noon today there will also be some physical tickets available from the Electric Fetus in Minneapolis. These are guaranteed to go fast, so if you've been waiting for this announcement, definitely act now. Oh, and grown folks (sans kids), let's give the younger ones first crack at these. See below for your party details.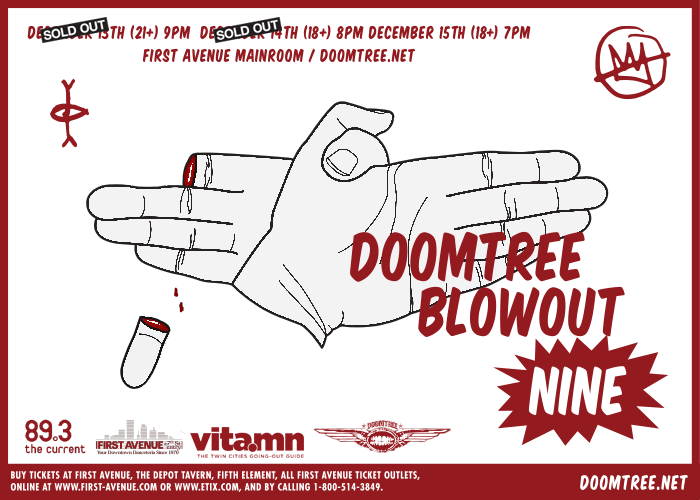 For those of you 18 and older, just a reminder that the first two Mainroom shows are both completely SOLD OUT, so there is only one more chance to catch the whole crew at First Ave this year. There are currently still tickets available to the Sunday night 18+ show right HERE. Get 'em before they're gone for good.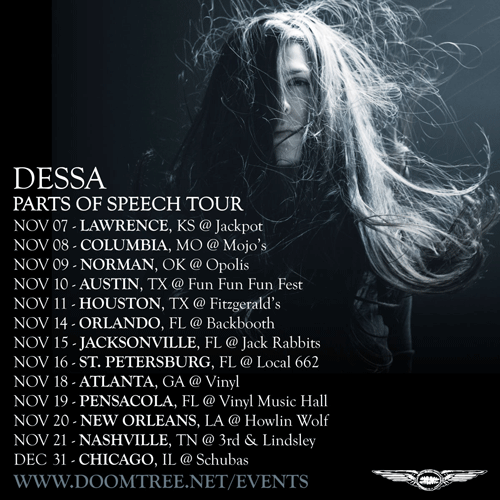 In other show news, Dessa and the band are taking off this Thursday for the next leg of the Parts of Speech Tour. They'll be hitting the middle of America before making their way through Texas and wrapping up with a week of shows in the South. You can grab tickets and additional tour info right HERE. And now I'm going to temporarily hand the blog reigns over to Dessa for a very special tour announcement straight from the woman herself (denoted below in red). Take it away Coupon Man.
"In two short days, the band and I will shove off for our last tour of 2013. Until then, I'll be running a series of increasingly desperate errands in my increasingly rumpled pajamas.
 For this final leg of the Parts of Speech Tour, we'll heading south, looping all the way through Florida and back again. This time though, we'll be making some changes to our usual tour protocol. I'm proud to announce (drumroll) that I received a GreenNotes grant from Clif Bar; it's a program that supports artists who aim to embed social change as part of their tours. I designed my initiative around the book The Omnivore's Dilemma–a Michael Pollan text that really got under my skin. (Not-so-incidentally, we're now reading that title in my book club, discussions go down every Thursday at noon Central, using the hashtag #lithop.)
 As this tour marches on, I'll be stopping at farms, farmers markets, and coops to interview people with skin in the game, asking questions about sustainable ag–the benefits, the hurdles, and the controversies. I'll be visiting a disciplined school for organic growers and a punk beekeeper. In exchange for their time, I'll play a little set for each farmer–a stripped down tiny show in the greenhouse, farmhouse, or in the field. We'll be documenting the whole thing with short videos, you can follow along daily at @dessadarling or check back here for Beak to post the highlights. The band and I will also try to eat one local meal a day, so if we're visiting your city, holler at us with any restaurant suggestions. We're all very excited to find out what the hell we're doing.   — Dessa"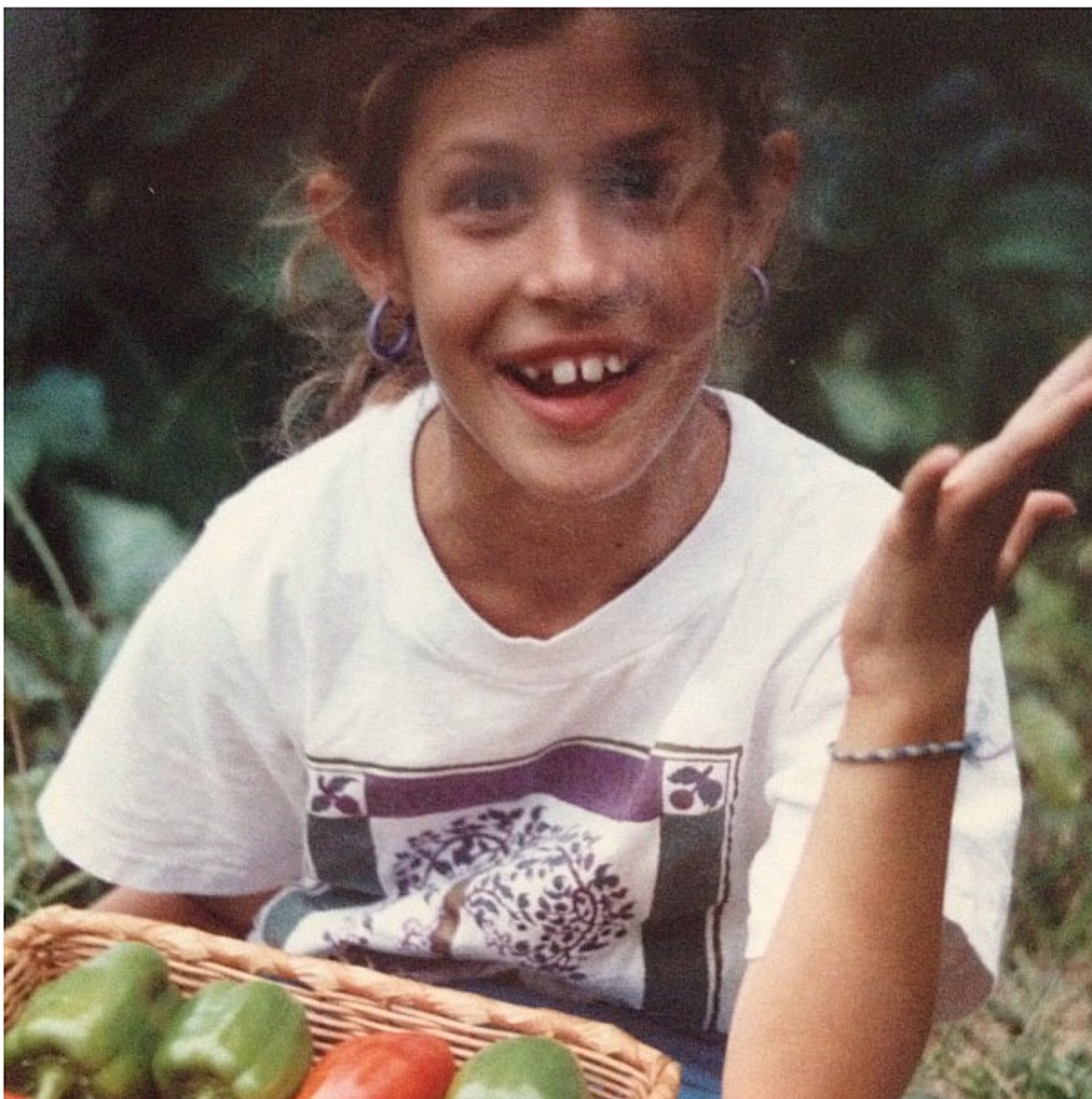 Hahaha, love that Young Gardener pic. While Dessa and the band head down to warmer climates, those of us up north are preparing for the possibility of 2-4 inches of snow tonight. Which brings me to this brief public service announcement from the Doomtree Webstore (how's that for a segue?): It's getting much colder outside! You're probably gonna want to wear warmer clothes, and coincidentally, we just restocked the webstore with tons of hoodies and sweatshirts! Click the images below to grab them.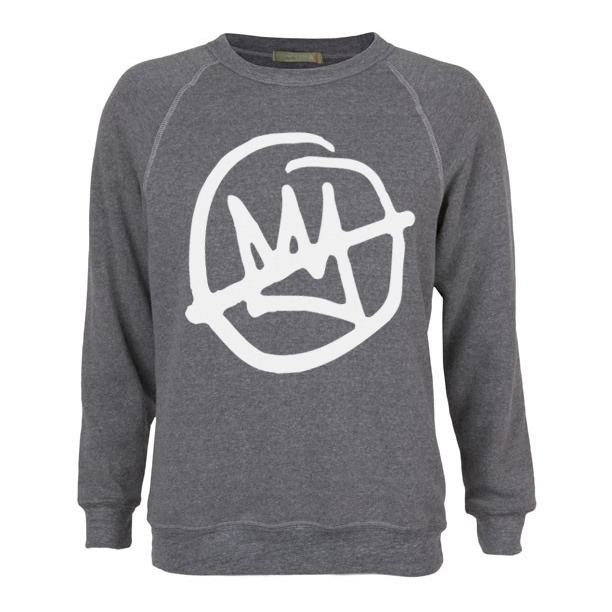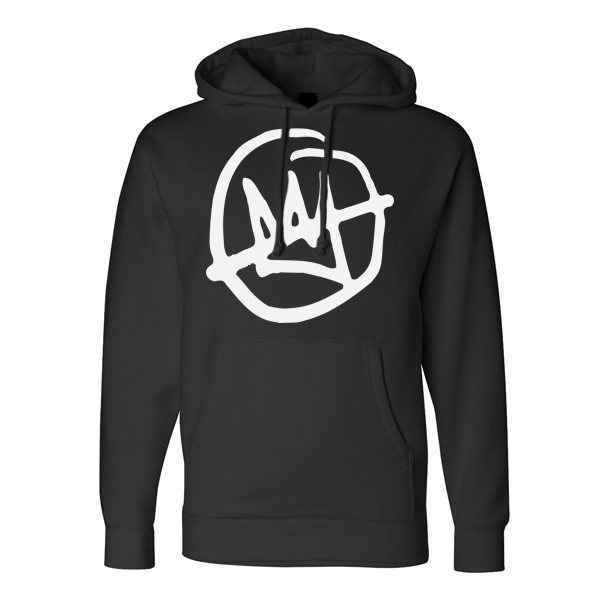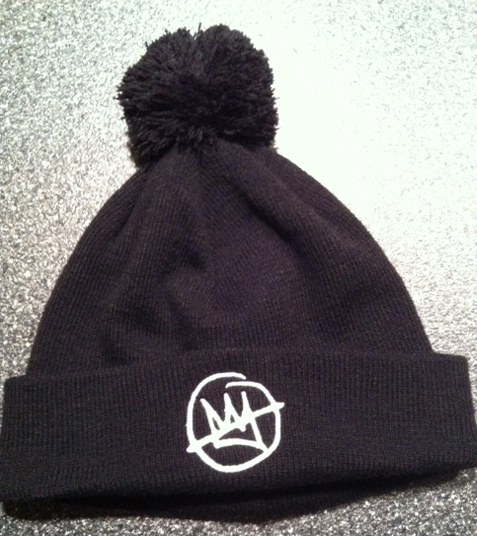 BAM! The segue streak just reached insane new heights with that one. So proud. Alright, moving on. Just like we did last week, let's get into another totally free BONUS JAM REMIX! Last Tuesday you heard Paper Tiger's Polica remix and my Ginkgo remix. This week we've got another one from yours truly (Lazerbeak, duh). I got a chance to take it back to my early post-rock roots and remix the instrumental rock band Caspian. They've got a new EP dropping this month that will include this re-imagined "Halls of Summer" track. Really happy with how this one turned out. Check it out!
OK, that about does it for this week's post. I'll leave you with a special Halloween edition Bonus Penny Pic to satisfy the out-of-town family contingency. Here she is dressed up like a crazy stuffed owl, simultaneously greeting and terrifying all the trick-or-treaters in the neighborhood at the SAME DAMN TIME.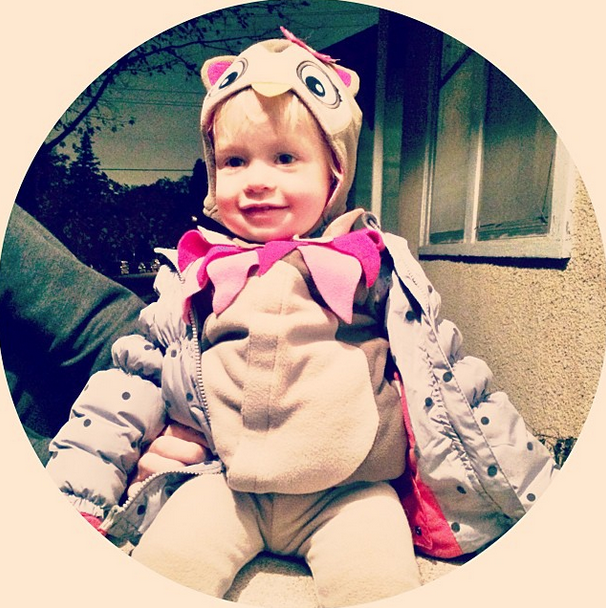 Haha, the best. She better enjoy all this solo attention while she can, because these twins are definitely on the way. Last Friday we got the ultrasound news that we're officially having TWIN BWOYZ!!!!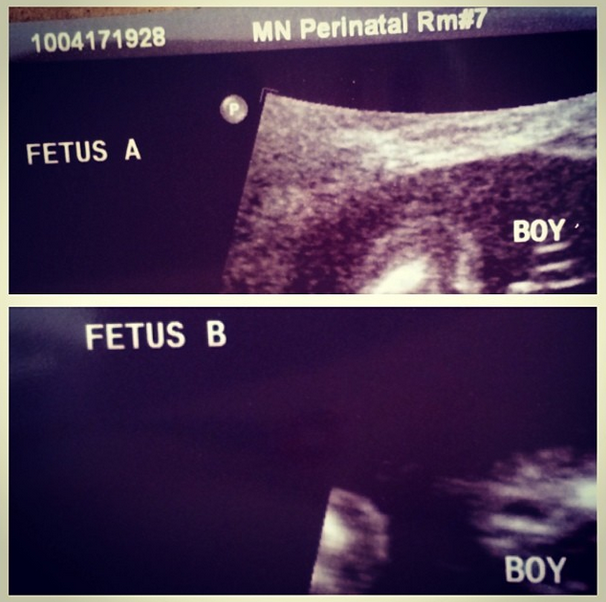 SO INSANE. For some reason the thought of having TWO boys never even crossed my mind. We're definitely gonna have our hands full. To celebrate the news, I'll leave you with this classic "Two Princes" Spin Doctors video. Couldn't really think of anything else that was more appropriately titled. I hope you all have a wonderful week. See you back here next Tuesday. Just go ahead now!
— Beak
Twitter: @_LAZERBEAK_ 
Instagram: @lazerbeak