Welcome back to Tuesdays With Lazerbeak! I've got a HUGE NEWS DAY for you today, so let's jump right into things. It brings me the utmost joy to announce that Team The Best Team, the 70 minute feature full-length Doomtree documentary, is now available to rent, stream, and download online!!!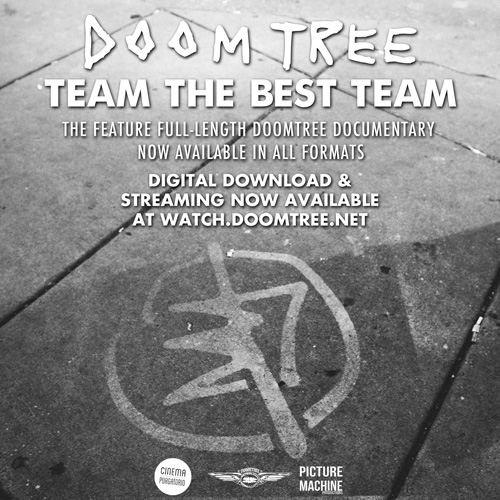 SO PUMPED FOR THIS. If you've been holding off on buying the physical DVD (who really buys those things anymore?), now is your chance to watch the documentary in all its glory straight from the comfort of your computer. Head on over to watch.doomtree.net for all the digital format options. And if that still isn't enough convincing, check out the brand new Team The Best Team music video/extended trailer that mashes up the song "Team The Best Team" with a TON of footage from the movie Team The Best Team. Confuuuuuusing, I know. Big thanks to Absolute Punk for premiering the video today. Always appreciate their support. Watch it below!
Also, enormous shouts to director Chris Hadland and editor Jay Anker for all of the insane hard work they put into both this music video and the TTBT documentary over the last two years. Maybe it's just because I'm so used to working on albums and this was a totally new challenge, but I'm still extremely proud of how everything turned out with this movie, and couldn't be happier that more people are now able to see it. Again, you can rent, stream, or download the documentary right HERE. 
To celebrate the big news, we've decided to throw our very own Doomtree Movie Night! Check it out.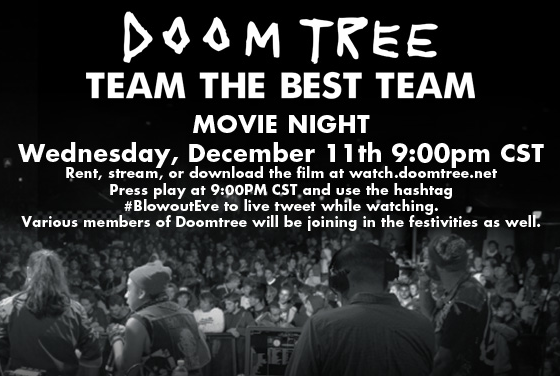 Next Wednesday (12/11), the night before Blowout 9 begins, we're organizing a Team The Best Team Movie Night. At 9:00pm Central we'll all press 'play' on the documentary and watch the movie together. If you're the type of person that talks through movies, just use the hashtag #BlowoutEve and go virally nutz. Various members of Doomtree will be joining in the festivities as well. Check out the Facebook event page for even more details right HERE. What better way to ring in Blowout 9? Ahem, segue streak continues riiiiiight…….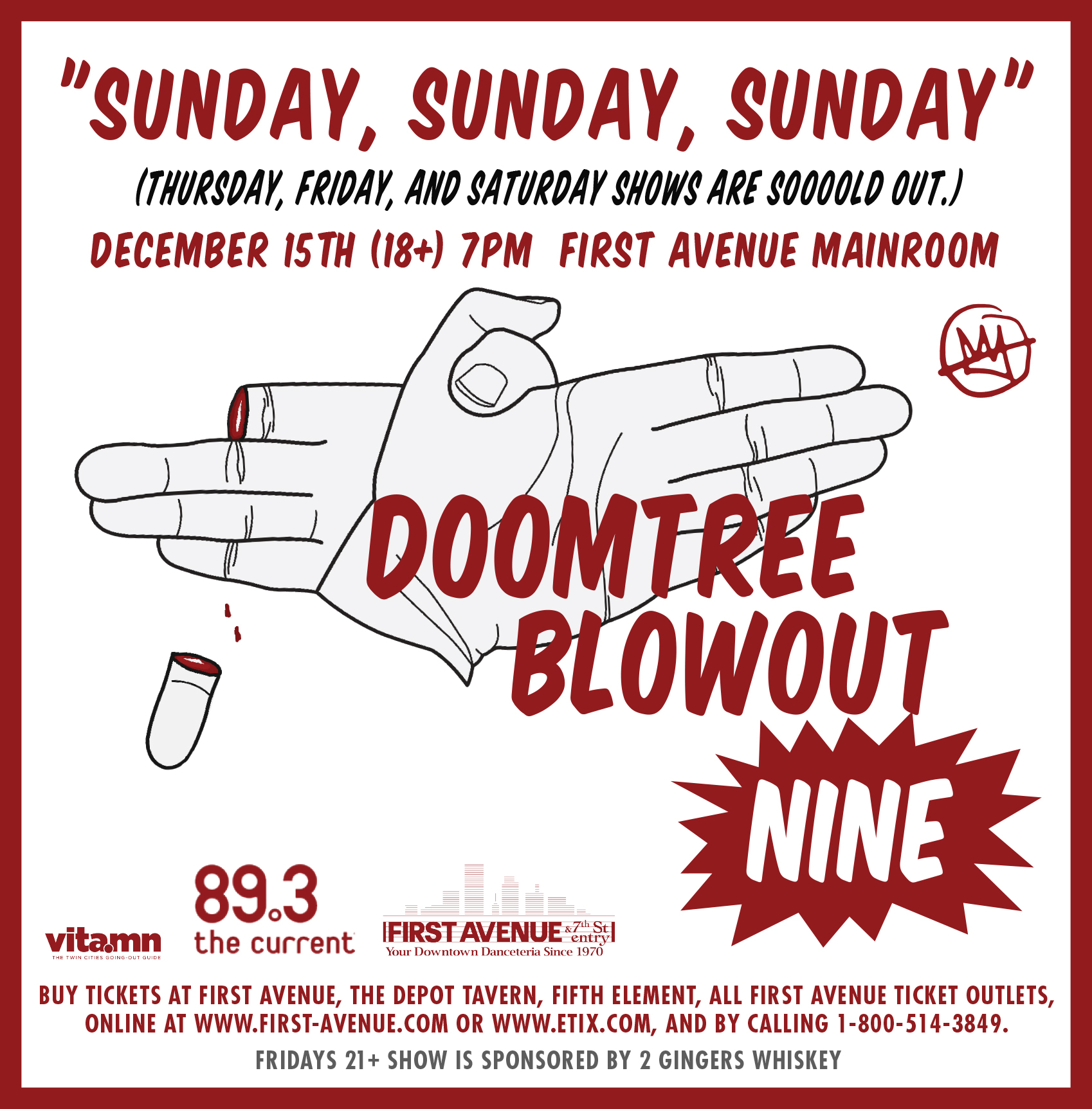 BAM! We're just over a week out from the ninth annual Doomtree Blowout! The Thursday, Friday, and Saturday shows have all SOLD OUT, which leaves Sunday (12/15) as your last chance to catch all seven crew members rocking the same stage this year. Just got an updated count from First Ave yesterday, and tickets are moving fast for this one. If you're thinking about going, now is definitely the time for action. Grab tickets to Sunday's finale Blowout performance right HERE.
And now for a few more shows happening this month. I'm going to be heading out on a quick three date run with Lizzo this weekend, supporting the great Polica in Chicago (Thurs), Detroit (Fri), and Madison (Sat). Super pumped to continue spreading the LIZZOBANGERS gospel. Check out the flyer below, or click HERE for ticket information. Hope to see some of you Midwesterners out and about this weekend!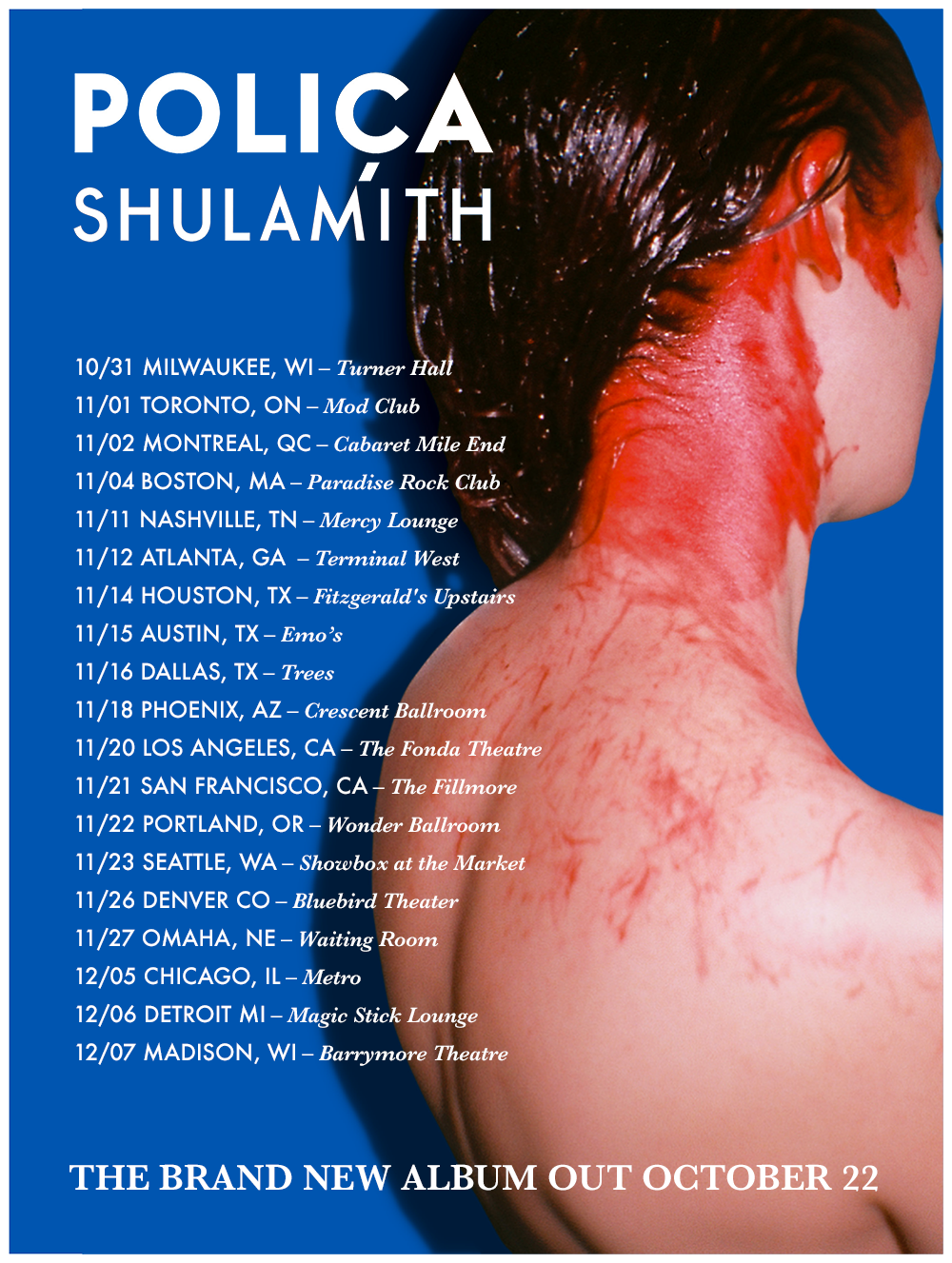 Oh, and at the very end of the month we've got TWO sweet Doomtree-related events to ring in the New Year!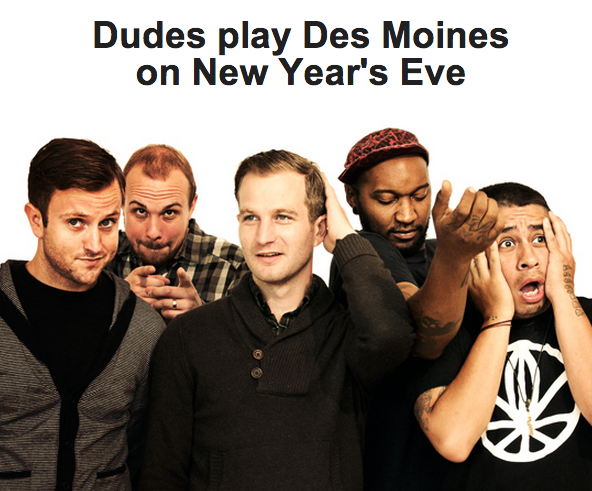 JUST ANNOUNCED: P.O.S, Sims, Mike Mictlan, Cecil Otter, and yours truly (otherwise known as the Men of Doomtree – minus Papes who will be there in spirit) will all be down in Des Moines, Iowa this New Year's Eve to pop bottles and play loud rap music at the newly opened Des Moines Social Club. Check out all the details right HERE. Should be a great time. And if you're closer to the Chicagoland area……..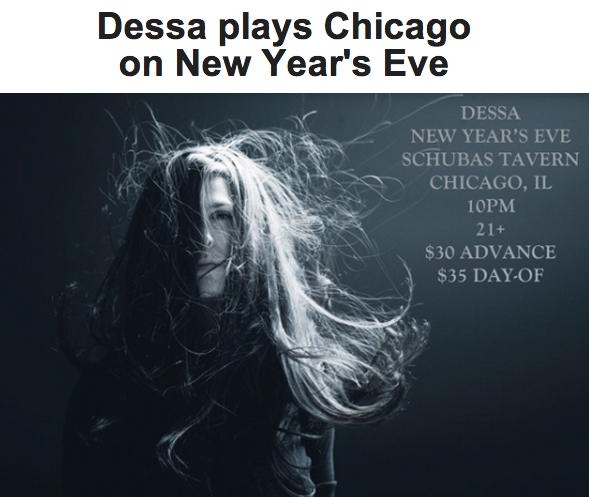 Dessa and her full band will be at Schubas Tavern in Chicago on New Year's Eve to ring in their final show of 2013, after totally crushing it on the road all year long. Check out the flyer above, or click HERE for details and ticket info. Both shows are gonna rule!
Oooooooookay, that for real does it for Doomtree news this week. Let's close this already insanely long post out with another round of Local Bonus Jams! There's been a ton of great music coming out of the Twin Cities as of late. Here are four more artists that released material this past week. I'll kick things off with Brandon Allday (of Big Quarters notoriety). He just dropped a solo joint with some nice production from Afrokeys. Check out "Going Home" below.
[soundcloud url="https://api.soundcloud.com/tracks/122079557″ params="color=ff6600&auto_play=false&show_artwork=true" width="100%" height="166″ iframe="true" /]
Next up is Mac Irv, who just released a new video for "Who We Are" that features guest verses from Metasota and MaLLy (both featured in last week's Local Bonus Jams). Looks like this video also doubles as a teaser for an upcoming movie of the same name. Definitely looking forward to checking that out. Watch "Who We Are" below.
http://www.youtube.com/watch?v=2ixCVZQ1jgw
The homie Franz Diego just released a new project this week called Retrograde over on Bandcamp (HERE). Really liking what I've heard of this so far, excited to listen more. Plus the beats are on point! Check out the whole album below.
[bandcamp width=350 height=470 album=551186412 size=large bgcol=ffffff linkcol=0687f5 notracklist=true]
[bandcamp width=100% height=120 album=551186412 size=medium bgcol=ffffff linkcol=0687f5]
And now to switch out of rap mode for our final Local Bonus Jam. This one comes courtesy of Taj Raj. These dudes just dropped a video for "Begging The Devil," which happens to be my favorite track off of their excellent Fine Hearts Alive EP. Check it out below. That chorus is the best.
OK! I'm gonna leave you with a couple Bonus Penny Pics before for real wrapping up the longest blog post of all time. Here are a few arts & crafts action shots of Penny over at my Mom's place last week, working on her first paper turkey. Before…..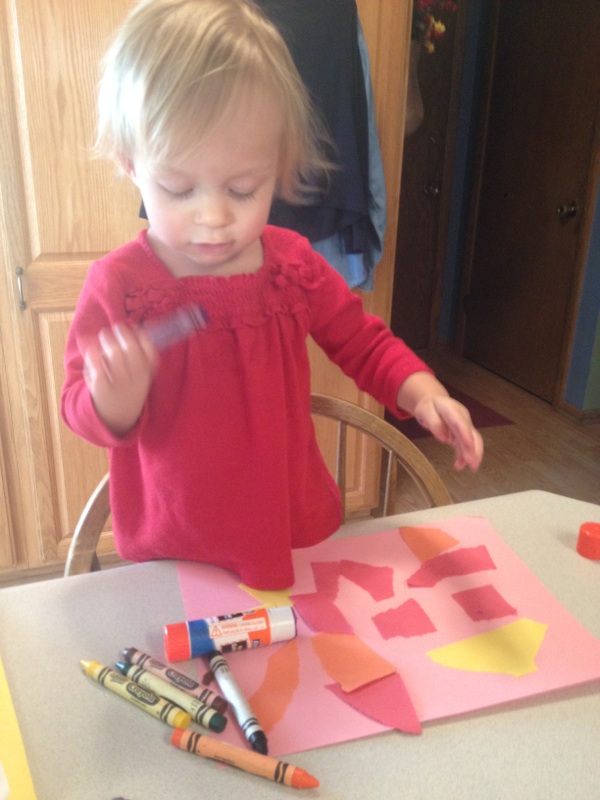 And after! Something tells me Grandma had a bit of a behind-the-scenes roll in this masterpiece. The diva in Penny would never allow another signature on her artwork though.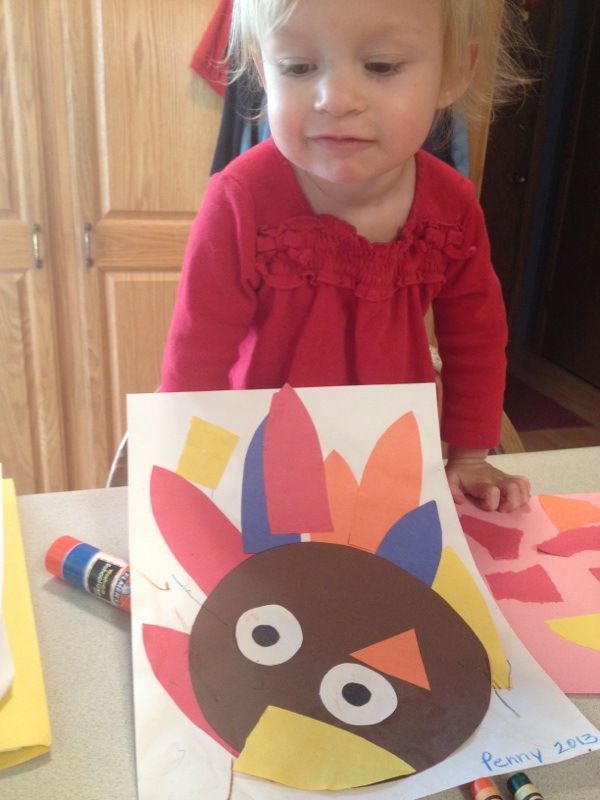 BOOM. Congratulations on making it through this novel of a post. I hope you all have a tremendous week. If you're out in Chicago, Detroit, or Madison this weekend come say hi to me on the Lizzo/Polica tour. Otherwise I'll see you next Tuesday to kick off Blowout 9 Week with a bang!
— Beak
Twitter: @_LAZERBEAK_
Instagram: @lazerbeak