Welcome back to another Tuesdays With Lazerbeak! Hope everyone is staying as warm as possible in this dreaded Polar Vortex II. It's not a huge news week over here, so I'm gonna jump into the couple cool things going on this week, and then lay a ton of awesome Local Bonus Jams on you to close things out. Here goes nothing.
First up, TONIGHT (Tuesday, duh) our good friends at Cinema Purgatorio in Duluth are going to be showing the Doomtree documentary Team The Best Team on the big screen. If you live anywhere close to the Duluth area (and feel like braving the elements), definitely hit up Zinema 2 tonight at 7:00pm. This will be only the second time the film has been played in a real deal theatre. Details and ticket info right HERE. And if you're nowhere near the area, you can always watch Team The Best Team online right HERE.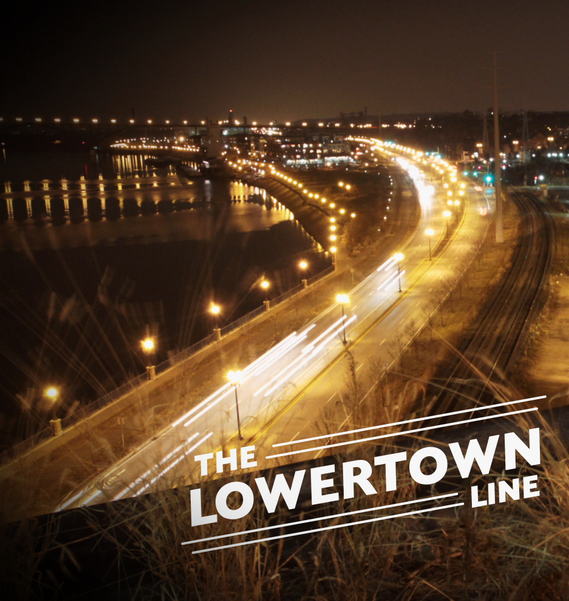 Then this Saturday at 10pm CST the third episode of The Lowertown Line, hosted by our very own Dessa, will premiere on MN public television station TPT (with a rebroadcast directly following at 11pm CST). You can also stream the episode online starting this Friday right HERE. This week's episode finds Dessa conducting an extensive interview with Chastity Brown. Previous episodes include interviews and performances from Brother Ali and Trampled By Turtles. Check them out below.
Speeeeeeeaking of Dessa (Segue Streak!!!! – you already know), she was recently asked to participate in the Walker Art Center series 2013: The Year According To_______, in which several different artists, designers, and thinkers create lists of their ten most noteworthy ideas, events, and objects of the past year. Just want to say how thrilled I am that Breaking Bad actually made The Year According To Dessa!!! You can read about that and much more right HERE.
OK! That about does it for pressing news this week. Now let's get into some serious Bonus Jams!!!! There has been a fairly unrelenting amount of great local music pouring out of the Twin Cities as of late, so this week's edition is going to be strictly local. First up is a new video from K.Raydio and Psymun's recently released collabo album LucidDreamingSkylines. Really love this song and video (shouts to SwayHeavy on another great vizual). Pumped to hear more of the record.
Our good friend Sean McPherson (bassist for Dessa and Heiruspecs) just released a brand new solo album last week under the name Twinkie Jiggles Broken Orchestra. I know this project has been in the works for a long time, and I'm super happy to see it out in the world. Check out the video for "Hi, My Name Is Ana" below, featuring the very talented Ashley Gold on vocals, and grab Too Big To Fail right HERE.
On the heels of releasing their first collaborative full-length, Toki Wright & Big Cats recently dropped the unreleased track "For Amiri Baraka," in remembrance of the late great poet-playwright-activist-author. Check it out below, and be on the look out for Pangaea dropping later this year.
Polica (I can never figure out how to type that cool "c") just dropped a really great video for Shulamith standout track "I Need $," with a special outro of "So Leave" attached as an added bonus. Check it out below.
And since they're touring with Polica in Europe currently, I'm gonna go ahead and drop that new Marijuana Deathsquads "Ewok Sadness" video on you for the second week in a row, because I firmly stand behind the fact that this is the greatest music video ever created.
Same thing goes for this new unreleased Lizzo song that I've already previously posted. We played this one for the first time at First Ave last weekend and it was a definite highlight. Check out "Paris" below, produced by myself and Ryan Olson (AKA Camry Guyz), and help us spread it around if you have a second.
The Hold Steady (still a local band to me) dropped the first single for their upcoming album Teeth Dreams last week. I really like this new song A WHOLE LOT. Check out "I Hope This Whole Thing Didn't Frighten You" below. Can't believe it's really been four years since the last record. PUMPED.
And lastly, here's an entire Bonus Mixtape Jam for you, courtesy of Jack Spencer over at Gimme Noise. Today he started the first in a series of monthly mixtapes spotlighting several very talented up and coming producers from the Twin Cities (there are seriously a ton of them). This month showcases instrumental works from Psymun, Amatia, Sloslylove, Ackryte, Damacha, Adept, O-D, 1990, and Connye. Definitely check this out if you have some time, and read more about each individual producer right HERE.
[soundcloud url="https://api.soundcloud.com/playlists/21016304″ params="auto_play=false&hide_related=false&visual=true" width="100%" height="450″ iframe="false" /]
Alright, that about does it for this extended edition of Local Bonus Jams. I'll leave you with a couple of Bonus Penny Pics before calling it a day. She's been hard at work in her new kitchen cooking up some pretty insane culinary dishes. Here she is getting prepped and ready to measure out only the finest of ingredients.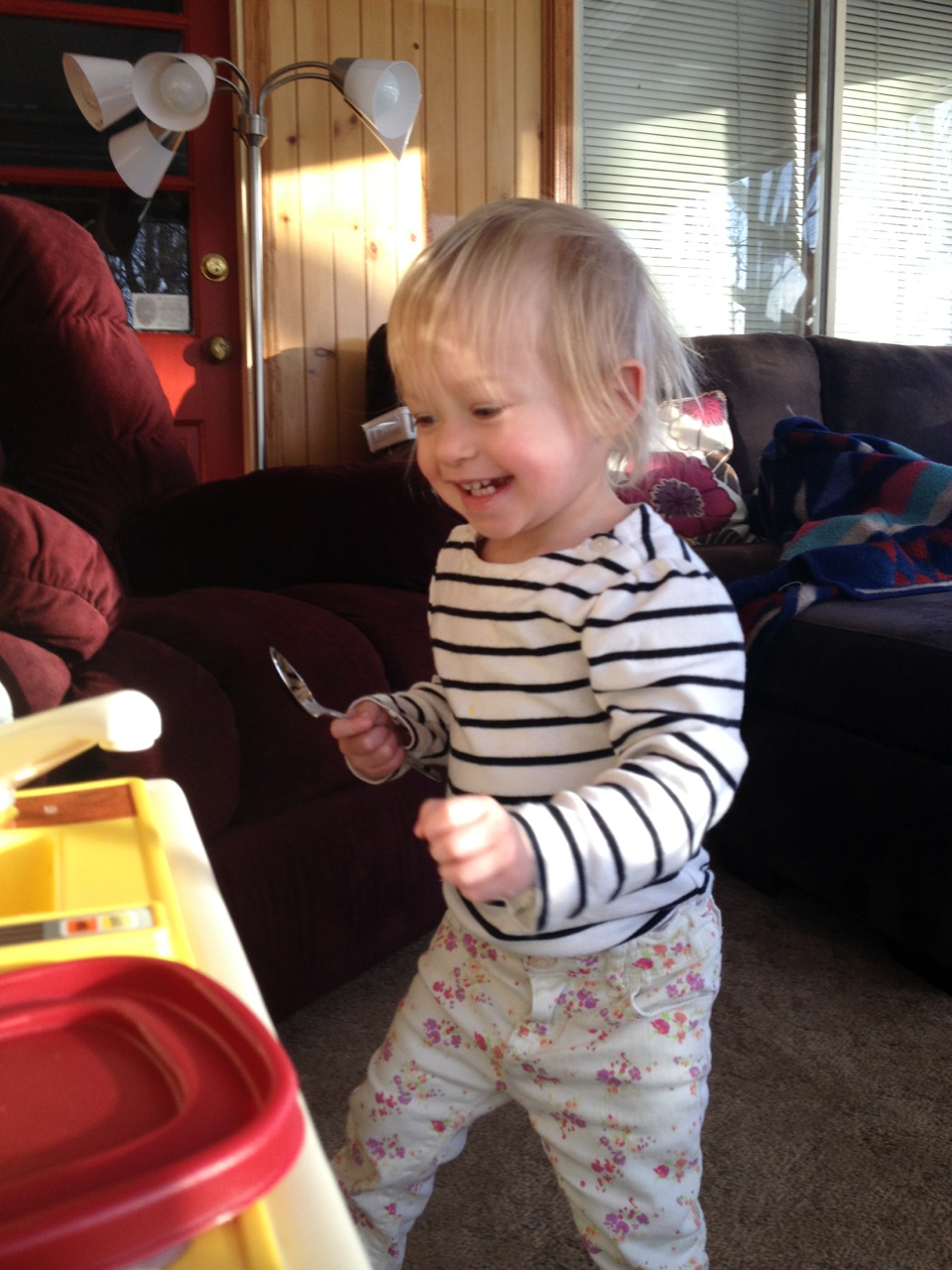 Fast forward a bit. Here's Penny dishing out some of her world famous Quiche Pizza Burgers. Note the extreme attention to detail (and the bottle of what I presume to be kids hot sauce in her left hand). I think we may need to get the Food Network involved (Year of the Endorsement Deal Forever).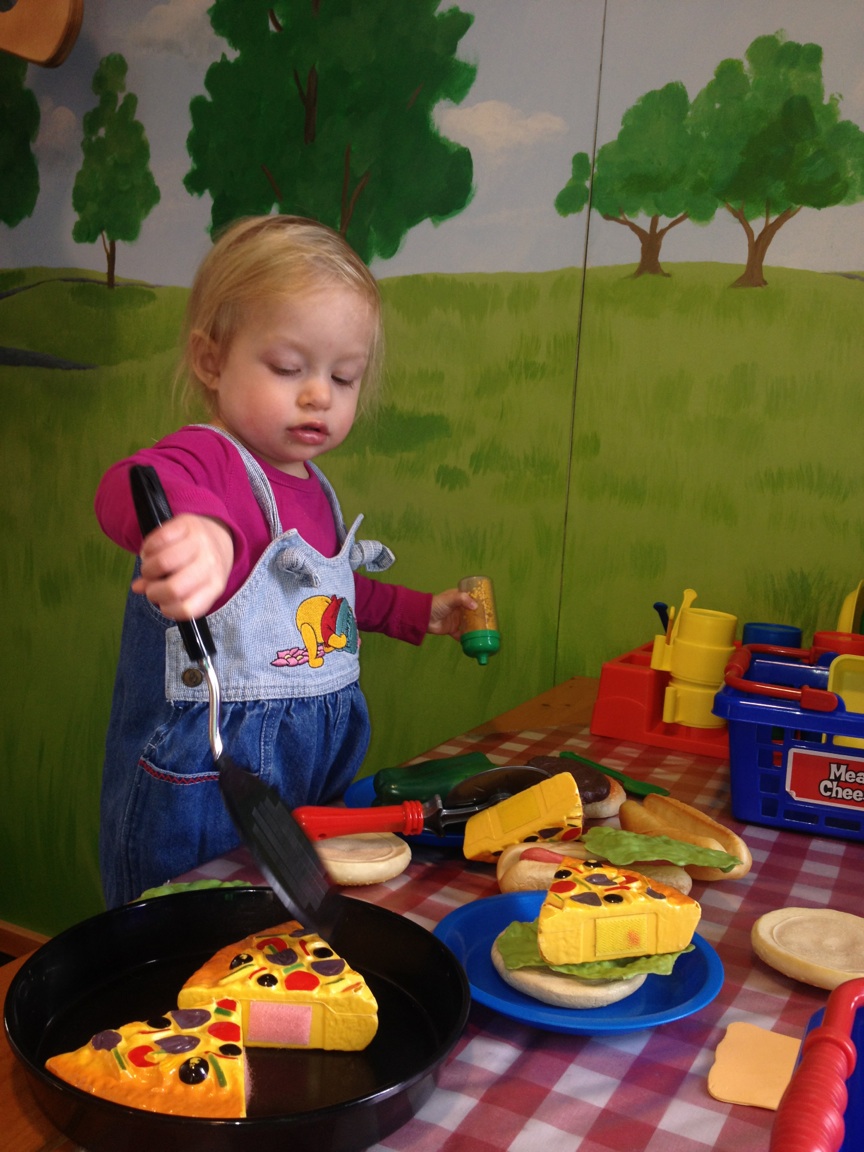 After a long day slaving over the stove, there's simply nothing better than letting loose a little bit in a crazy bouncy structure. WORK HARD, PLAY HARD.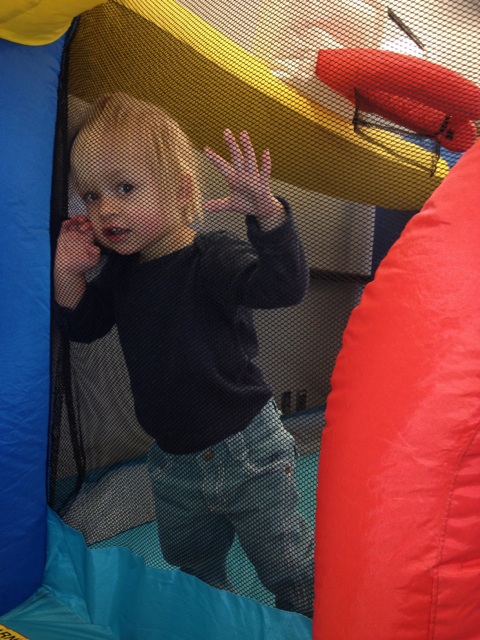 OK, that does it for real. Don't forget about the brand new Tuesdays With Lazerbeak t-shirts and screenprinted posters in the webstore (HERE), if you feel like repping this Blog Lyfe at all. I hope you all have a wonderful week. See you next Tuesday!
— Beak
Twitter: @_LAZERBEAK_
Instagram: @lazerbeak
TUESDAYS WITH LAZERBEAK T-SHIRTS AND POSTERS AVAILABLE NOW!!!