Welcome back to Tuesdays With Lazerbeak! We've got a couple more Doomtree-related shows to announce this week, so let's jump right into it. Our very own Mike Mictlan will be headlining the Skyway Theatre in downtown Minneapolis on February 28th for the Reach For The Sky party! Check out the flyer below and click HERE for all of the glorious details.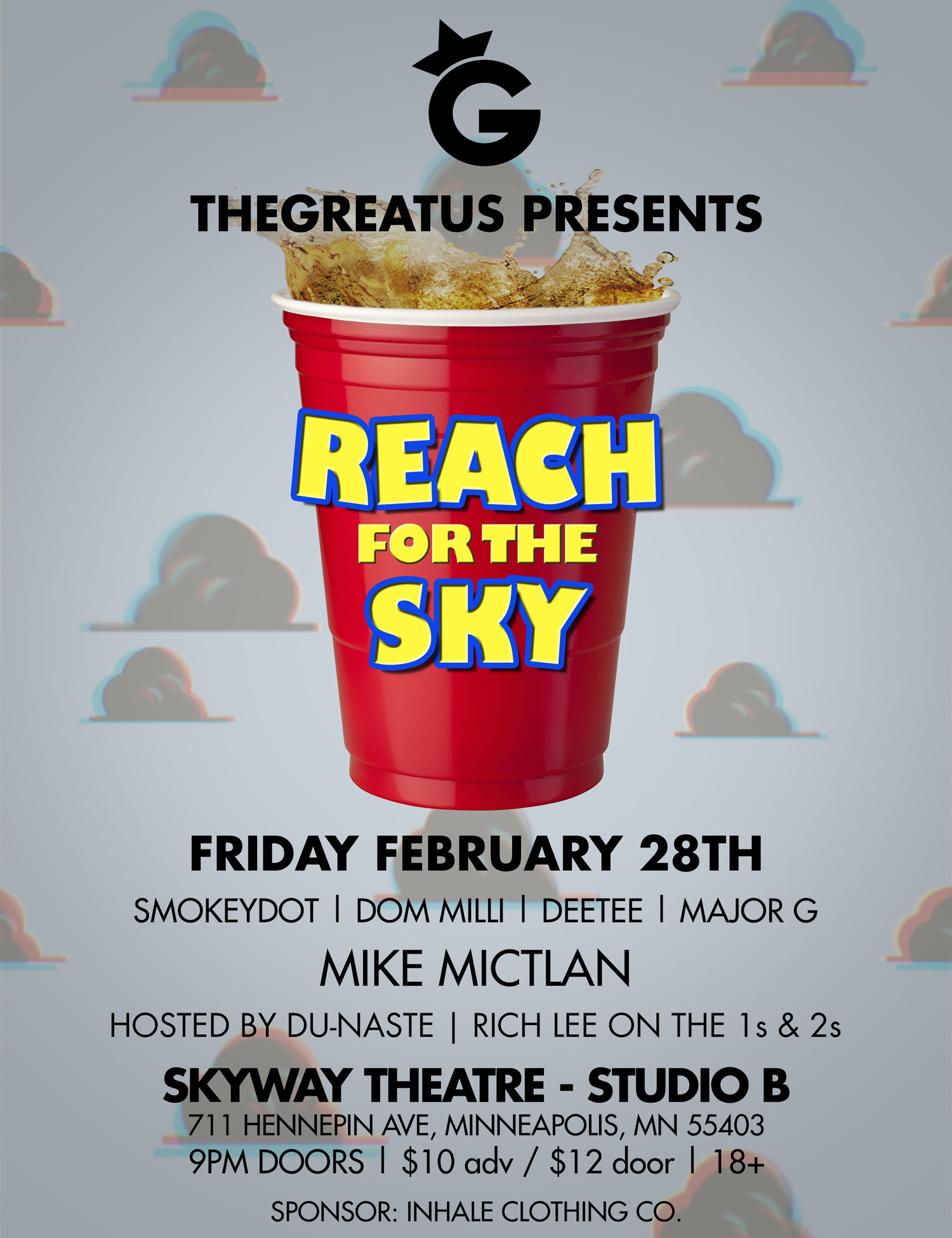 For those of you in the Michigan area, Dessa will be playing the Capitol City Film Festival in Lansing, MI on April 11th. Check out all the show details and ticket info right HERE.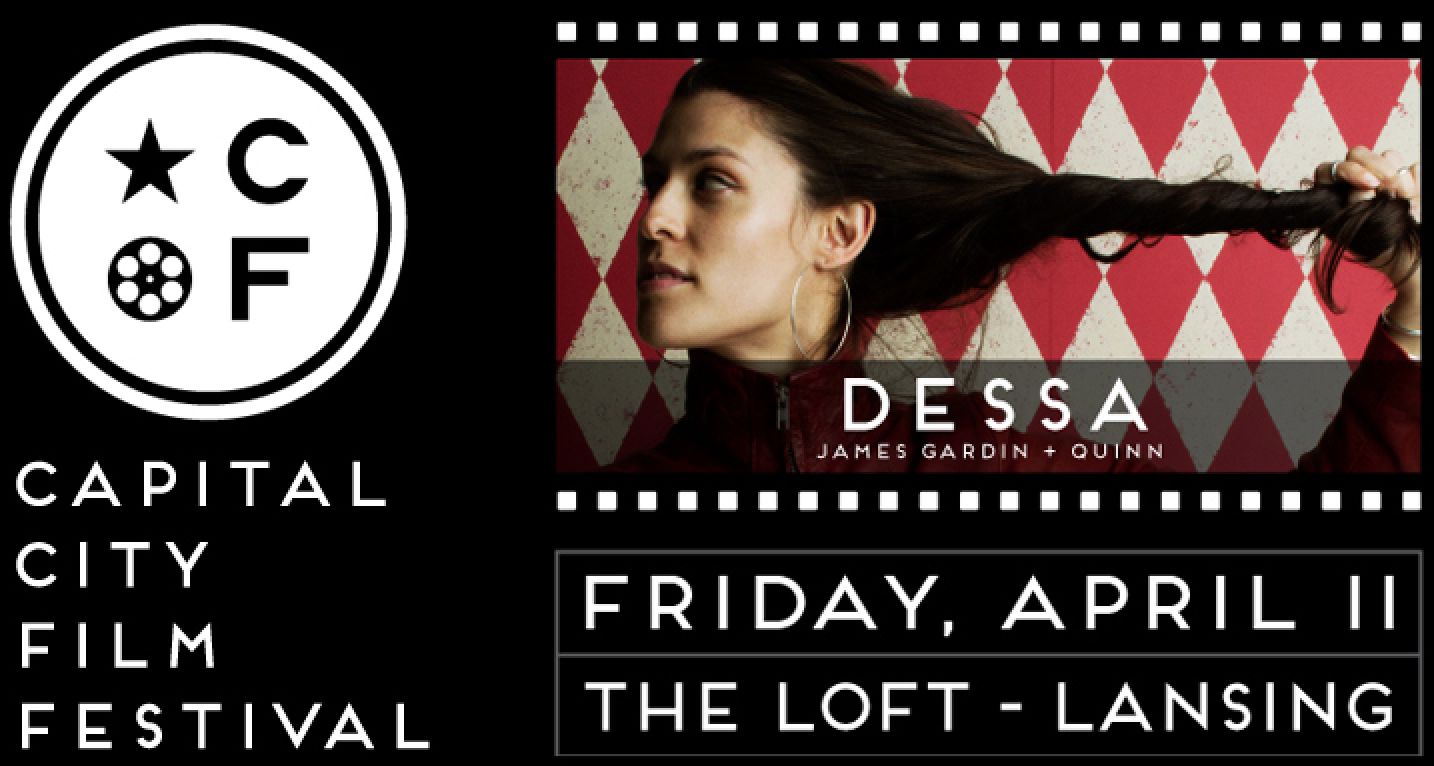 And don't forget that P.O.S will be in Milwaukee on March 1st for the second annual Eastside Music Tour. Details and ticket info right HERE.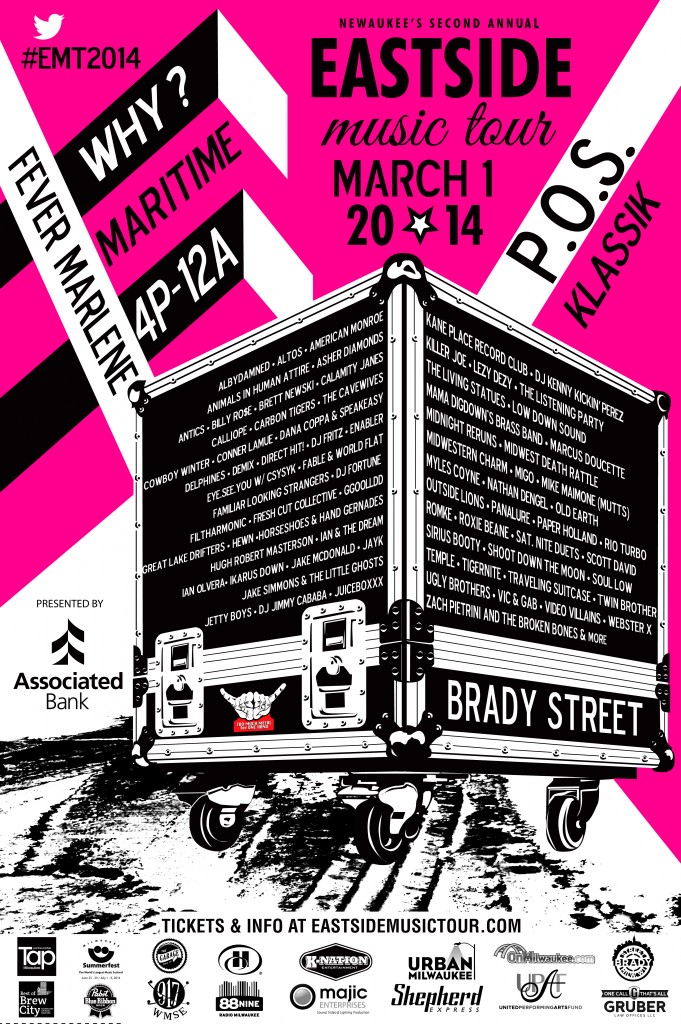 Lastly, our very own Cecil Otter continues his weekly February residency with Zach Coulter as COMMANDERS HANDSOME this Thursday at the Loring Pasta Bar. The dudes will be testing out some of the new production they've been working on recently, better referred to as "beat heavy landscapes" in their own words (no rapping, just a heads up). Check out the flyer below and click HERE for more details.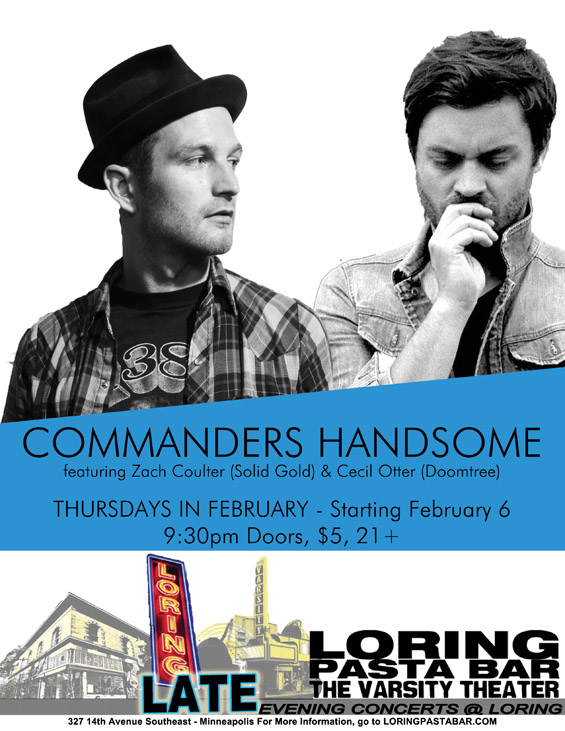 Alright, that about does it for the Doomtree show updates. In order to continue the Segue Streak well into the new year though, I'd like to talk to you about another show I recently went to (BAM!).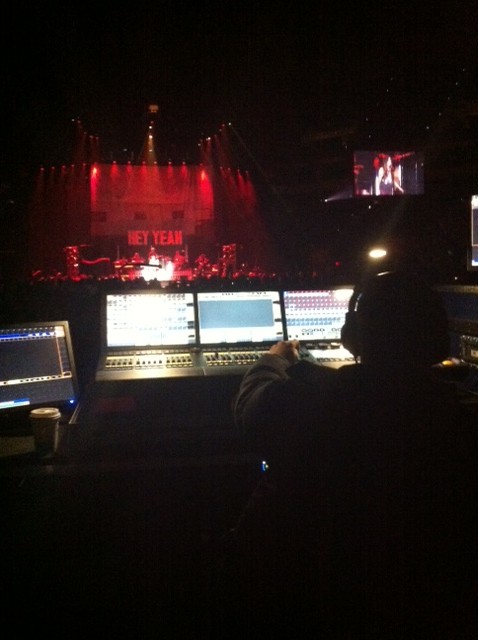 Last Friday night I attended my first ever arena country concert. I've been a sucker for a lot of different new country stuff over the last couple years (blame Rodney Atkins), so it was only a matter of time before something like this happened. The tipping point: I got really into this Kacey Musgraves Same Trailer, Different Park album last year (like obsessively into), and a few months back I found out she was coming to town opening up for country powerhouse Lady Antebellum at the Target Center. Luckily for me, my friend Arlo, who handles all the lighting for the Doomtree Blowouts, also happens to be the main light guy for Lady Antebellum! I harassed him long enough after this year's Blowout that he finally gave in and said I could watch the show from his booth. After even more harassment, I also convinced my 8-months-pregnant-with-TWINZ wifepiece to accompany me on what could be our last night out in many years. Shouts to her for coming along even though she pretty much hates all country music that isn't Shania Twain. The show was an experience to say the least. Here are some random highlights from a superbly weird and awesome night.
– Arlo gave us a full backstage tour of the Target Center and the stage. I love all things behind the scenes, so this was a serious highlight (felt like I was in Fade To Black or something). Suffice to say that catering was a bit more fine dining than the usual case of beer and some towels Lazerbeak rider. Also, there are full size posters of all the MN Timberwolves lining the walls everywhere you go.
– No, I did not meet Kacey Musgraves. I walked by her dressing room though, so that pretty much counts right?
– Stood by Arlo as he talked to Lady Antebellum during the fan meet and greet. Big time.
– There were not nearly as many cowboy boots/hats in the crowd as I expected there to be. It was acutally more of a MN Wild crowd vibe than anything else. We must not be quite as fashionably loud up here in the Midwest.
– A super drunk guy in the beer line tried to buy my all access laminate for $100. When I declined he attempted to show me a video on his phone of (his words not mine) "me and my old lady plowing." Again, I had to decline. Cool phrase though.
– Kacey Musgraves was AWESOME. Her and her five piece band were able to re-create the sound of the album almost perfectly, even in a huge place like the Target Center. Can't imagine what it would sound like on a club tour. Her transition into Bob Marley's "Three Little Birds" right out of "Step Off" was not nearly as cringe inducing as it sounds on paper. I also did not mind her saying "Roll up a big fattie" as much as I would if pretty much any other human being had said it.
– Middle opener Kip Moore (of " Something 'Bout A Truck" fame) put on one of the most ridiculous performances I've ever seen. Think Kiss meets AC/DC meets Nickelback meets some sort of country twang. "It's Friday NIIIIIIIIIIIIIGHT ya'll!!!!!!" was uttered approximately 17 times between songs. We're also fairly positive he sang the lyric "rape your mind" at one point.
– Lady Antebellum are suuuuuuuuper Nashville pros. Hit after hit, in between song banter, Go Pros on the guitars, Go Pros on the catwalk, acoustic guitar singalongs in the middle of the crowd, the pre-requisite Prince cover, etc. They definitely know what they're doing. Had to leave before the grand finale, but stayed long enough to see "And The Radio Played" and a super awkward all cast performance of Tom Petty's "I Won't Back Down" with Kacey and Kip.
– During the band introductions Lady Antebellum's drummer played Biggie's "Big Poppa" on an electronic drum machine. That actually happened. Also, they played "Get Lucky."
– Pretty sure the dark haired bearded guitar player in Lady A (that's what they call them, guys) is actually MN Timberwolves star Ricky Rubio. Someone should look into that probably.
THERE YOU HAVE IT! My first ever country show review. Here's a picture of Lady Antebellum starting their set off by the light booth.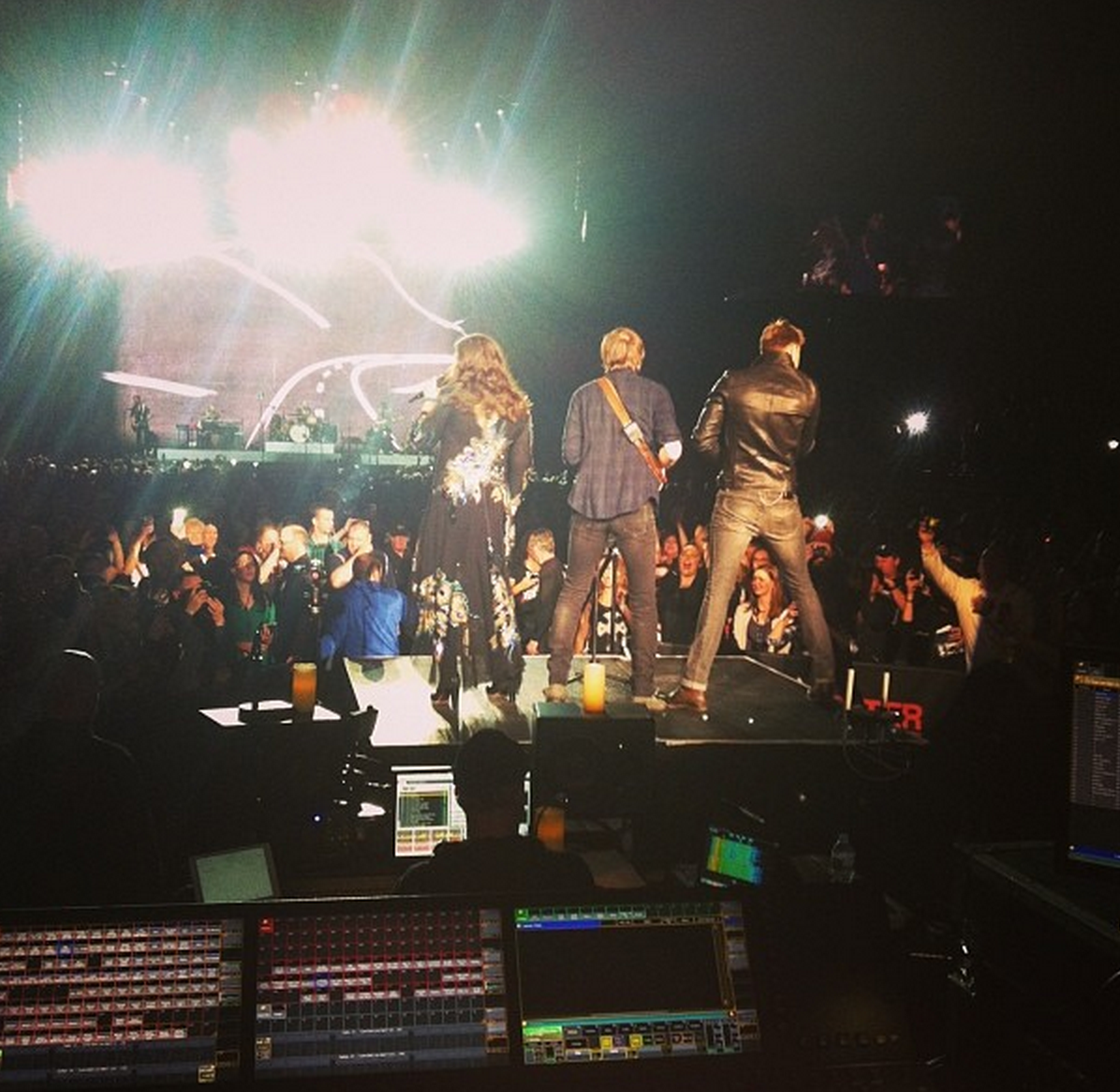 This is the lead singer guy utilizing yet another Go Pro camera to show off everyone in the audience. People seriously lost it at this point.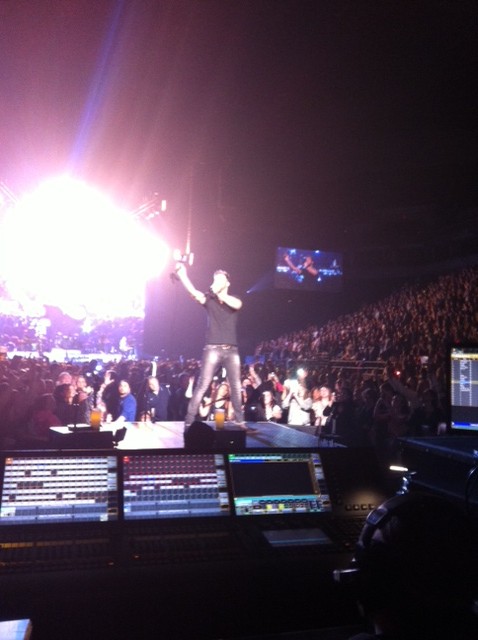 And here's me taking it all in. Enormous shouts to Arlo for hooking this all up and being such a great host. LEGEND STATUS!!!!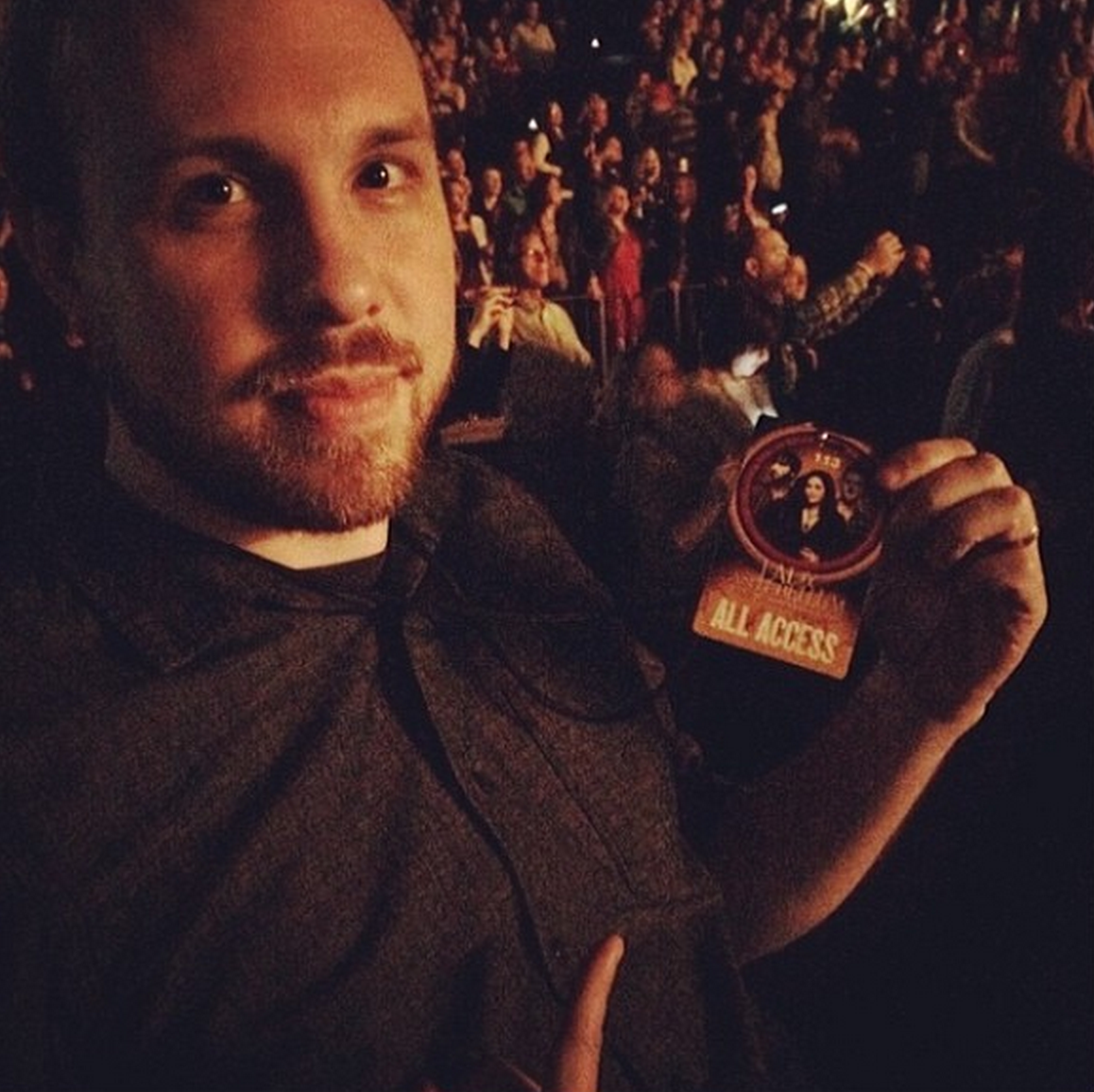 OK, let's wrap everything up with a couple Bonus Penny Pics to make up for the lack of said pics in last week's post. She's been slowly warming up to the idea of two more kids in the family (ONE MONTH AWAY!). Here she is taking care of one of her many dolls in preparation for the TWINZ.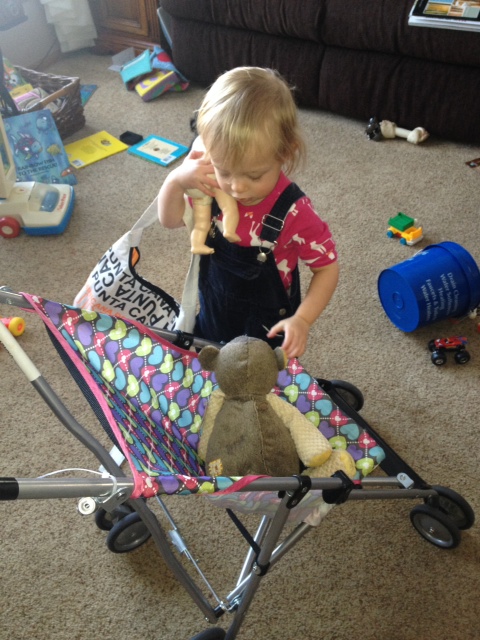 And here's what she looks like after a nap. Truly confused at the science behind achieving such a revolutionary hairdo.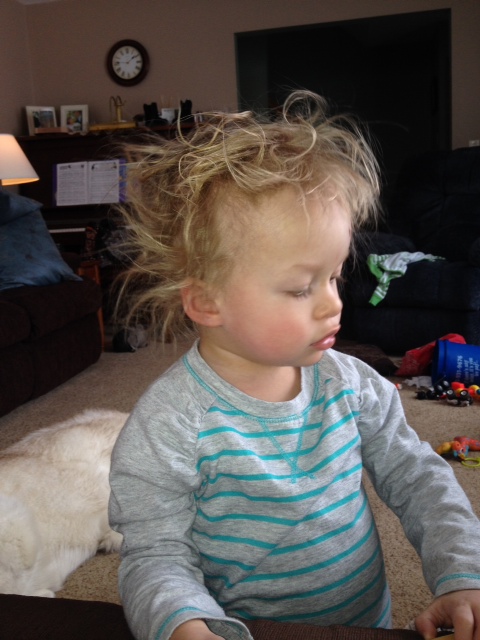 Getting ready for the summer cabin trip. Sprin Break 4 Ever.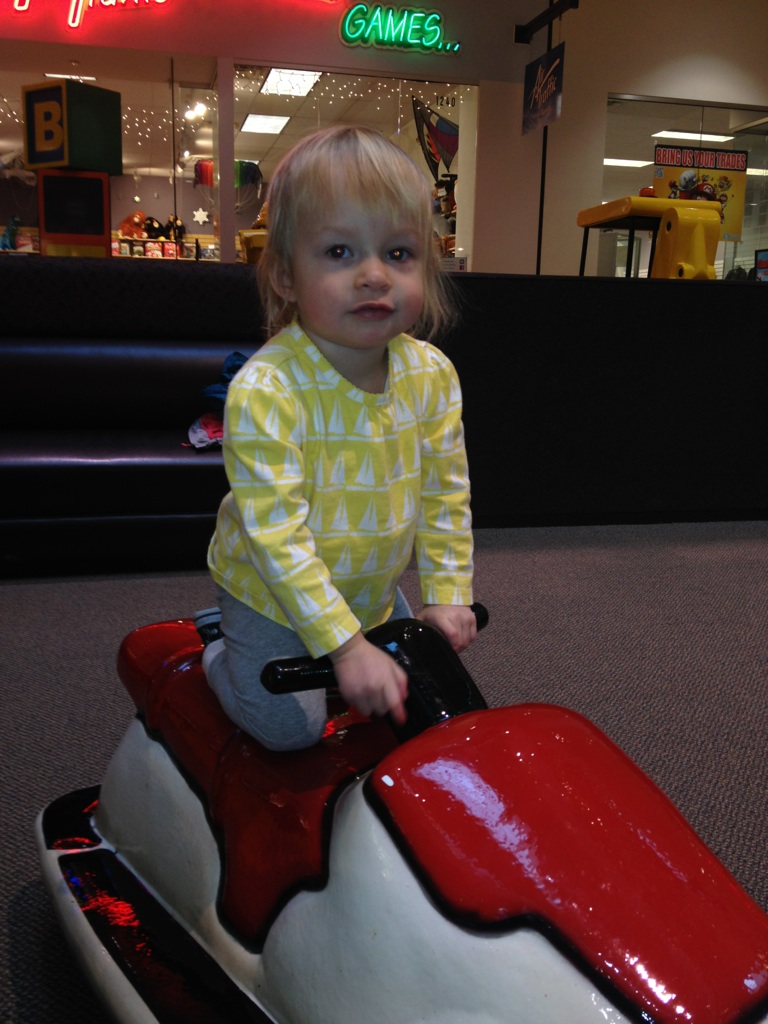 Aaaaaaaand here's Penny's crazy bath face. Equal parts hilarious and terrifying. She would stay in the tub all day if we let her.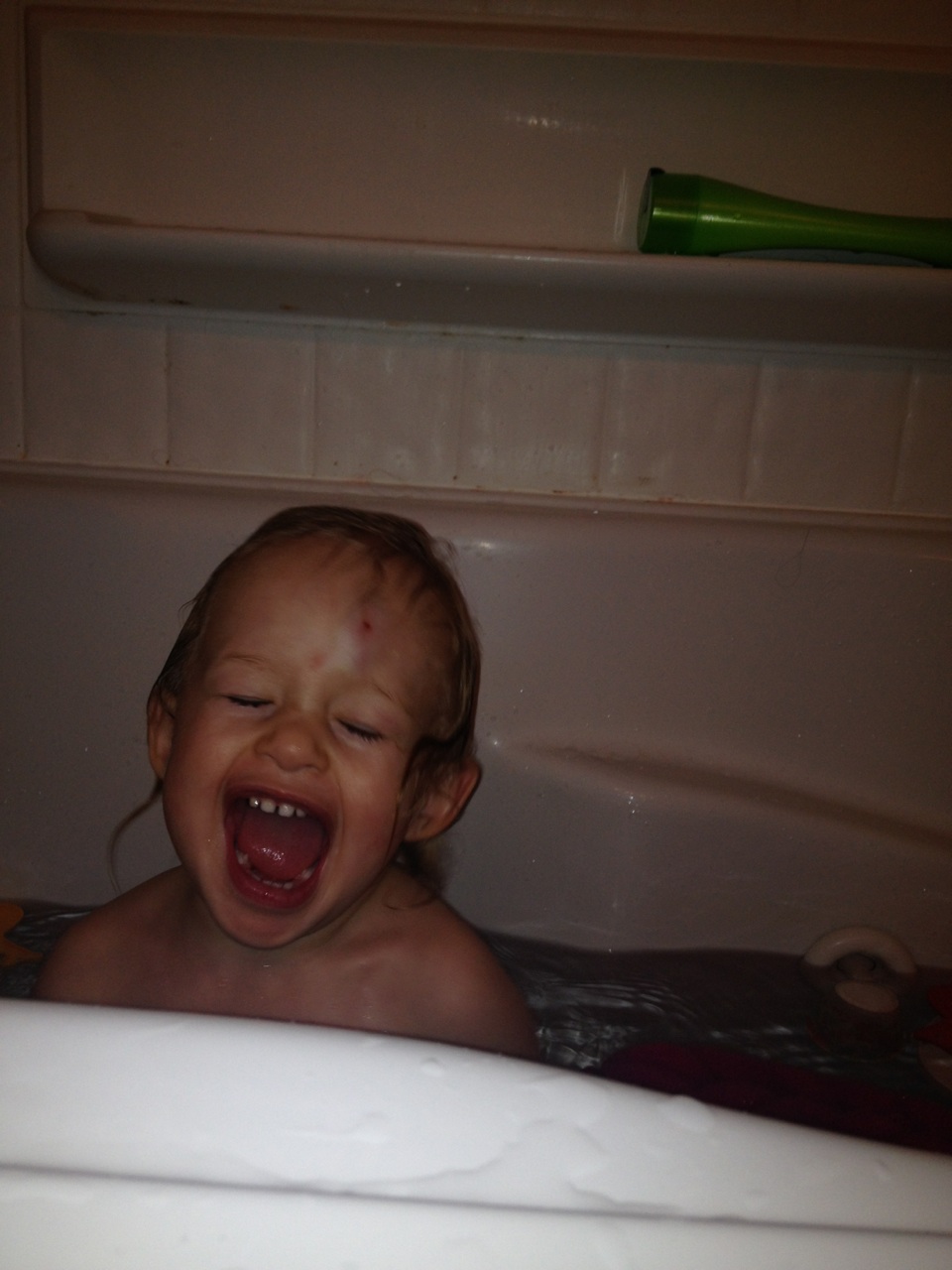 OK, that for real does it. I'll leave you with a couple topical Country Bonus Jams to tie it all together. I hope you have a great week, and I'll see you next Tuesday for sure!
— Beak
Twitter: @_LAZERBEAK_
Instagram: @lazerbeak
TUESDAYS WITH LAZERBEAK T-SHIRTS AND POSTERS AVAILABLE NOW!!!