Welcome back to another Tuesdays With Lazerbeak! We've got a big P.O.S health update to kick things off. BEST NEWS: The transplant went well and Stef is doing awesome! Here's the proof: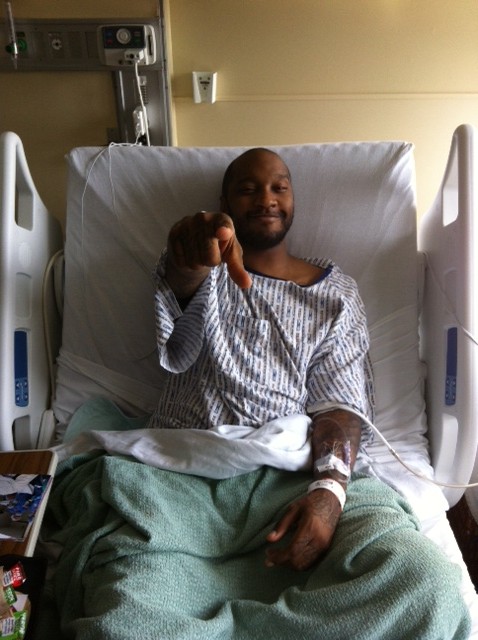 I stopped by the hospital yesterday and Stef seriously looks GREAT. His words: "I feel like a new dude." I'm secretly hoping that NEW DUDE becomes his new rap handle. Here's a picture taken right before the surgery, pre-NEW DUDE. This is by far the least gory of the pictures that he showed me.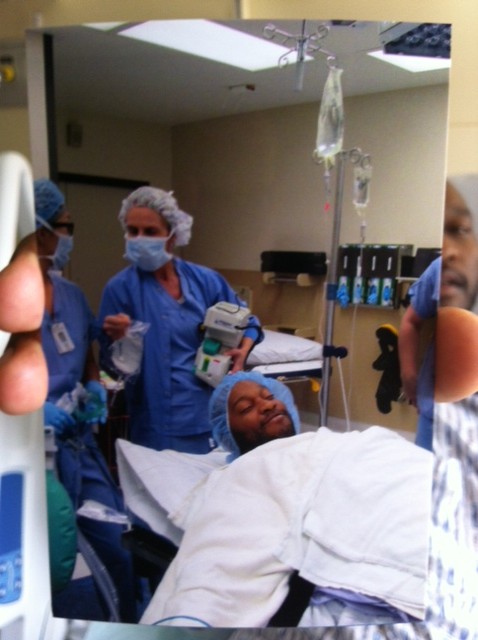 Even more good news: Stef's donor, Mark Potter, is healing up well too! We've known Mark forever (actually went to high school with the guy years back), and I do not know how to thank him enough for all that he's been able to do for Stef. Mark is already out of the hospital and resting up at home. He sent over this thumbs up pic that was taken after he came to. My favorite part of all of this is that Stef told me he and Mark would hang out together in their hospital beds on the days following the surgery. So good.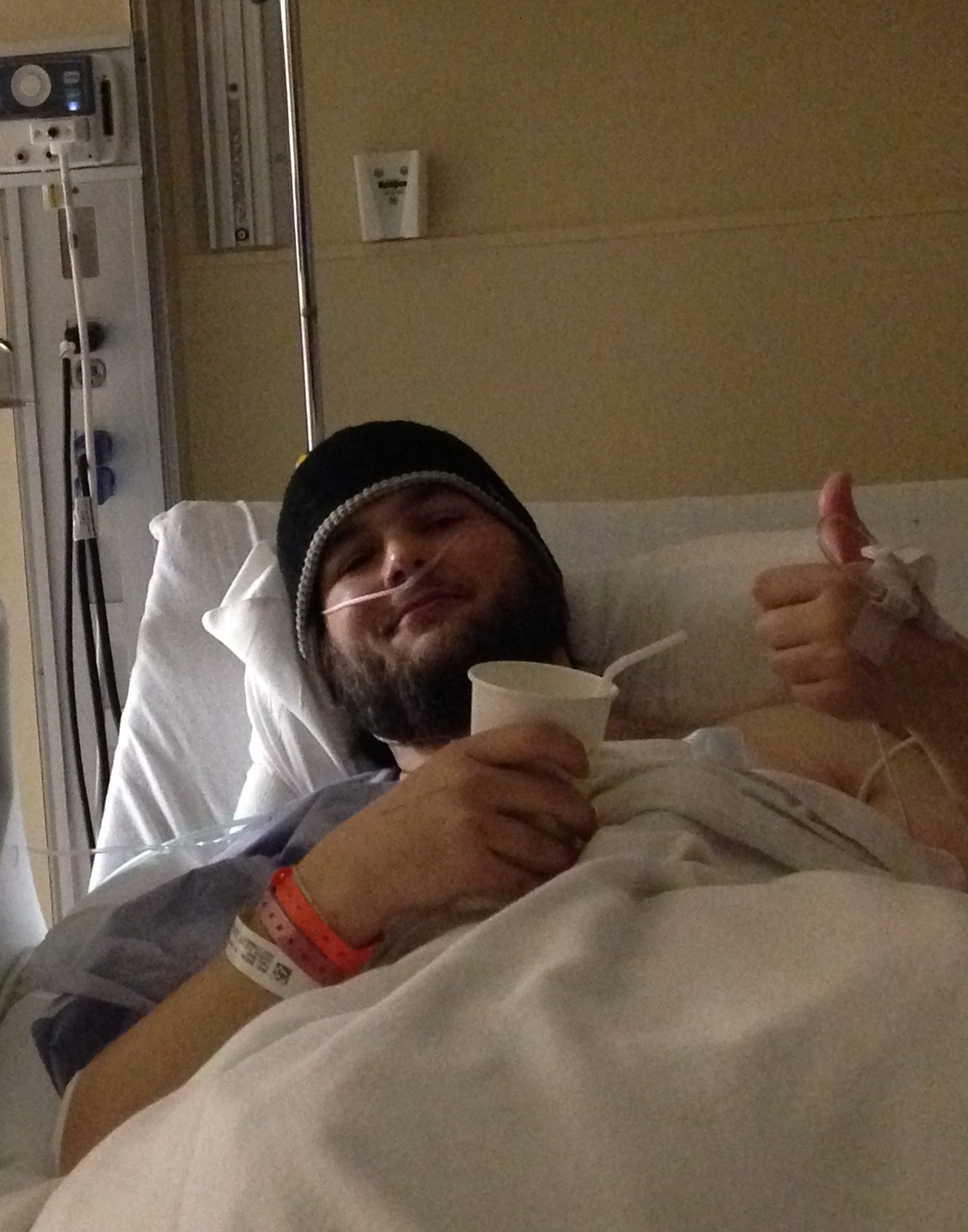 LEGEND!!! Thank you Mark. And thank you so much to everyone for all the prayers, well wishes, and words of encouragement that were sent Stef's way over the past week. Your continued support since we went public with all this kidney stuff almost a year and a half ago has been an insanely heart warming thing to watch, and he wanted to make sure it was brought up again in this update. Stef will be checking out of the hospital in the next day or two and then will continue bed rest from home for a good while (he'll still be going back in for checkups all the time too). There's still a long road to recovery ahead, but the great news for now is that the kidney is currently functioning the way it's supposed to and he's feeling better mentally/physically than he was before the surgery. Here's one more pic of Stef (aka NEW DUDE) rocking the Legend Point, for good measure.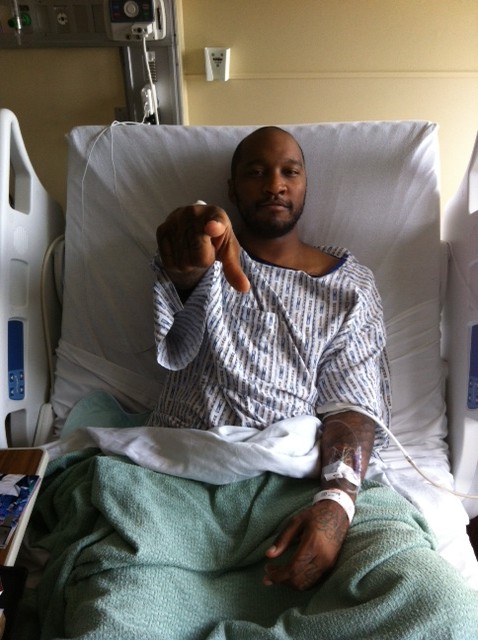 THEEEEE BEST. Now I'm going to attempt to extend my legendary Segue Streak by mentioning that Lizzo accompanied me to the hospital yesterday, and it just so happens that this week's Bonus Jams are all Lizzo-related. SEGUE STREAK EXTENDED!!!!
Last week Lizzo put out a crazy video for  her new LIZZOBANGERS single "Faded," produced by yours truly. It features appearances from none other than Har Mar Superstar and Macaulay Culkin (yes, that Macaulay Culkin), and it rules pretty hard. Check it out below:
She also just dropped a totally sweet mixtape with GRRRL PRTY  that is FREE.99 and highly recommended (Legend God approved). Lizzo, Sophia Eris, and Manchita rap circles around a ton of TNGHT beats. Serious bars for days and it bangs too. Stream it from Soundcloud below, and click HERE to download the whole thing (FOR FREE).
[soundcloud url="https://api.soundcloud.com/playlists/22300159″ params="auto_play=false&hide_related=false&visual=true" width="100%" height="300″ iframe="true" /]
Speaking of Lizzo, she's headed down to SXSW tomorrow and will be playing some dates with Marijuana Deathsquads on the way back up to Minneapolis as well. Click the flyer below for all the details.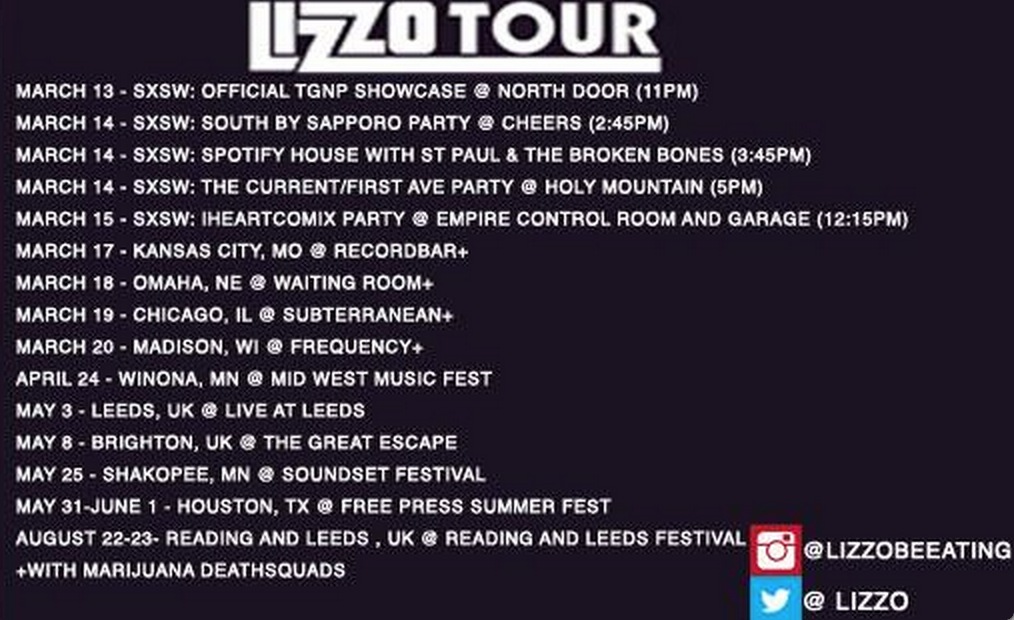 Then on May 25th, Lizzo and I will be playing at Soundset 2014! Super pumped for this one. Check out the insane rap lineup below and click the flyer for all the sweet deetz and ticket info.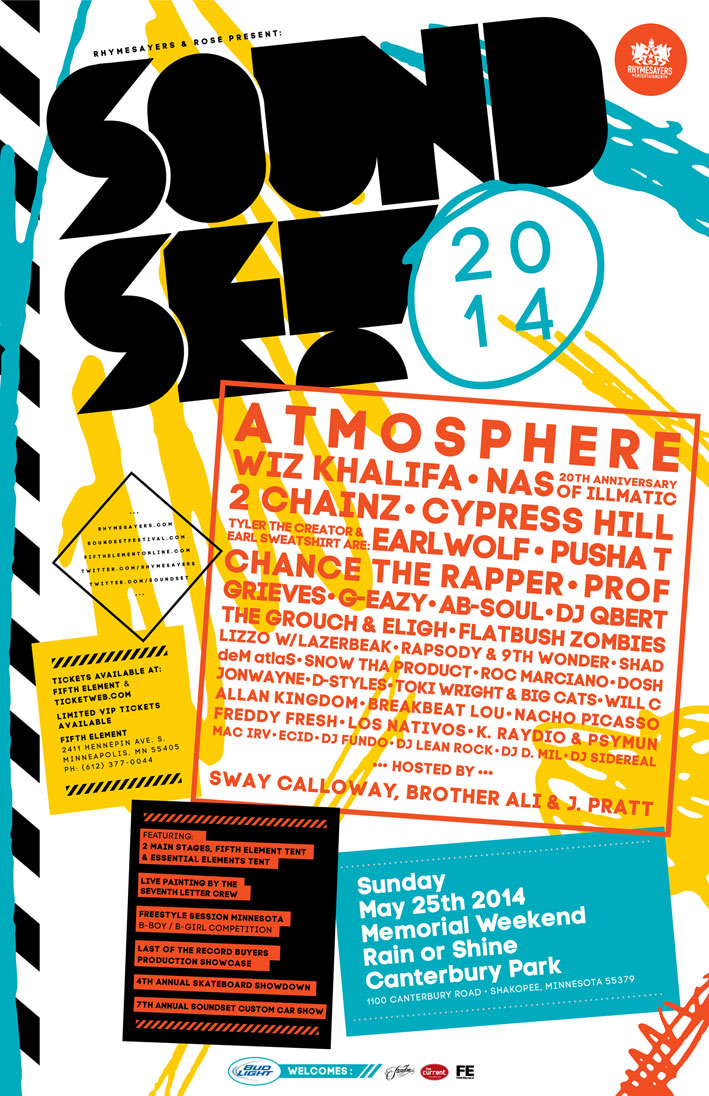 OK, that's it for Bonus Jams. I'll leave you with a couple very special Bonus Penny Pics. It's the day before our little family of three turns into a massive PARTY OF FIVE (shouts to Jennifer Love Hewitt). That's right, my long anticipated double disc sophomore collabo with the wifepiece drops tomorrow. THE TWINZ ARE COMING! Here's a picture of Brittany about as pregnant as one can humanly get. I seriously do not know how she's pulling this off. ULTIMATE WARRIOR / QUEEN OF THE EARTH.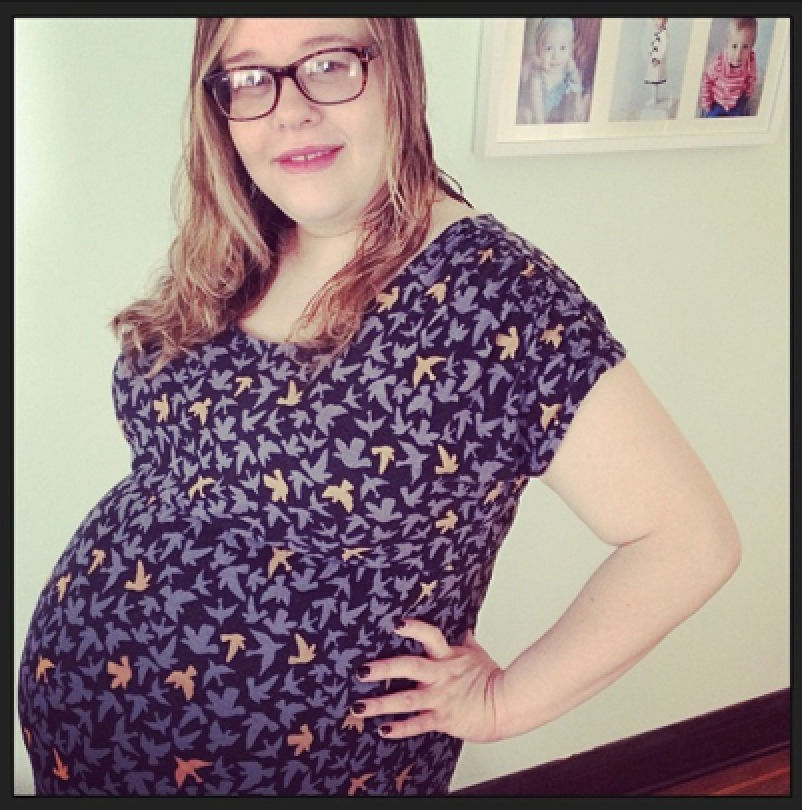 Here's a picture of Penny testing out the TWINZ' new vibrating/rocking/sleeping machine. Looks like she approves of all the features and craftsmanship, so I feel confident introducing it the boyz upon their arrival.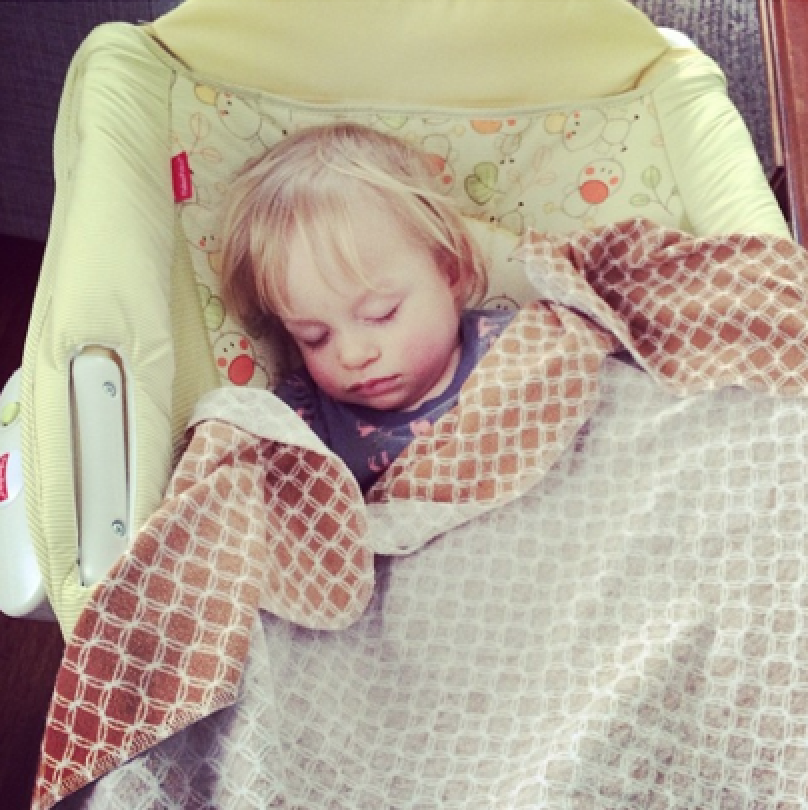 Here's Penny celebrating the winter thaw by splashing in as many puddles as possible. We're all pretty pumped about the amount of puddles around here actually. Yesterday felt like Aslan had returned to Narnia to end the hundred years of always winter. Shouts to C.S. Lewis, I see you!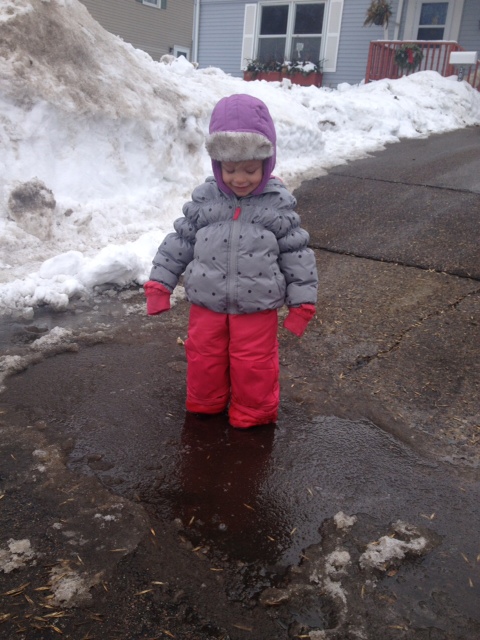 One more pic since this is the last week she is gonna have the spotlight all to herself. Here's Penny climbing on her doll house, doing her best Godzilla or Rampage arcade game impression. We love her so much (even in full DIVA mode), and can't wait to see what an awesome/bossy big sister she's going to become.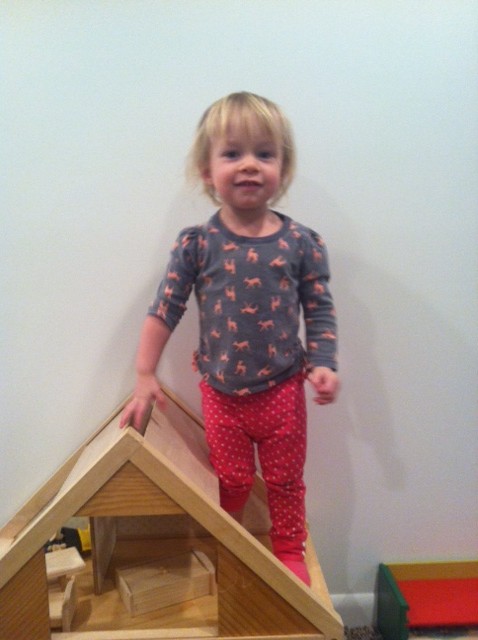 OK, that about does it for this post. Off to pack the hospital bags. I hope you all have a wonderful week. If you've got a second tomorrow to send us some positive safe-and-healthy-delivery vybes we would truly appreciate it. Things are about to get prittttttty crazy over here at the Mader household. See you in the next week or two with the official introductions to our newest recruits.
— Beak
Twitter: @_LAZERBEAK
Instagram: @lazerbeak
TUESDAYS WITH LAZERBEAK T-SHIRTS AND POSTERS AVAILABLE NOW!!!