BIG NEWS! We're very excited to announce that on April 19th, in conjunction with Record Store Day 2014, Doomtree Records will release Dessa's critically acclaimed 2011 full-length Castor, The Twin on vinyl for the first time ever!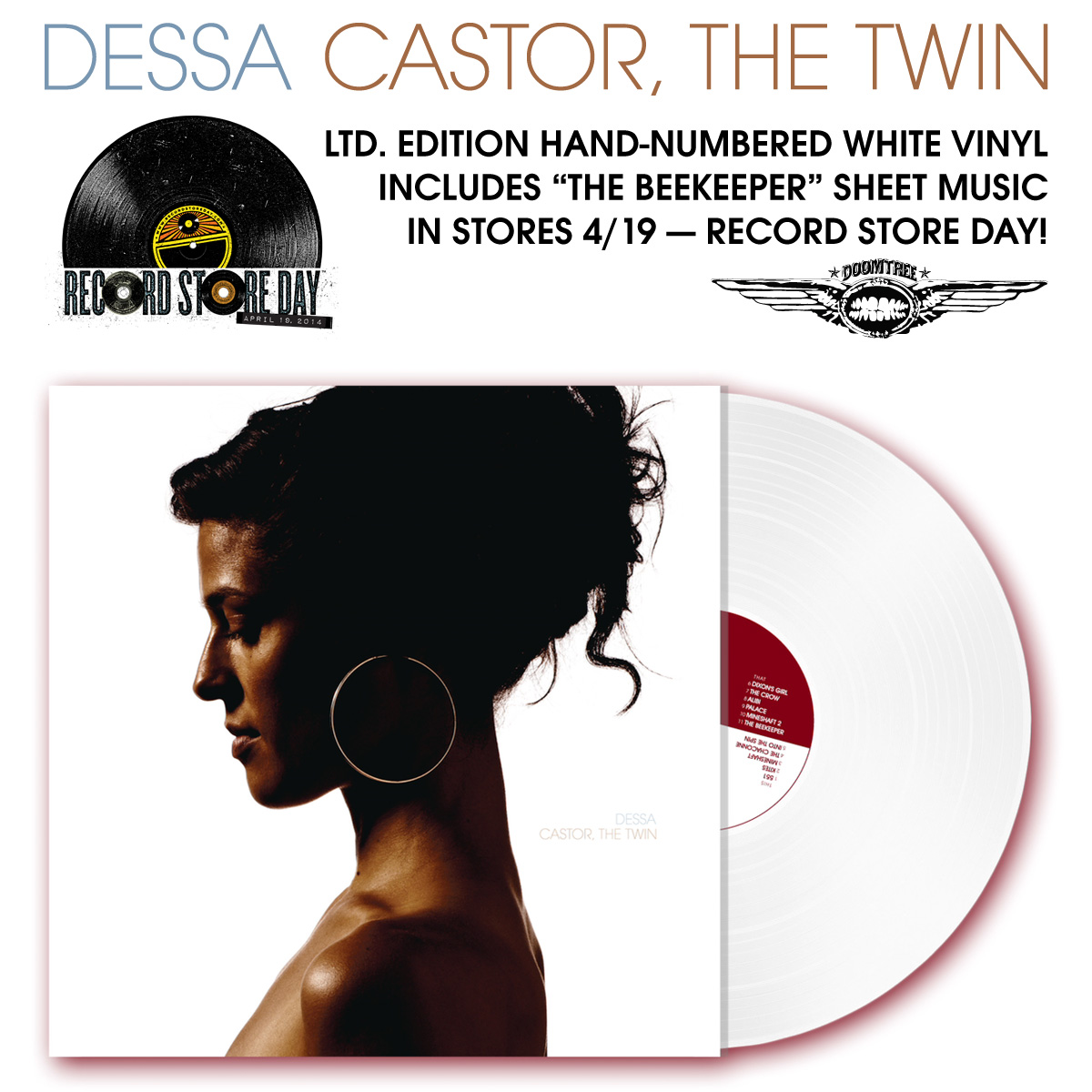 We're super pumped to join up with countless other awesome bands and labels to celebrate independent record stores worldwide, and we've added a ton of sweet features to this limited first pressing of Castor, The Twin to prove it. We made up a total of 1,000 hand-numbered white vinyl pieces for this initial run, and included a very special sheet music insert to standout track "The Beekeeper," transcribed for piano and vocal arrangement. Check out this quick vizual presentation for all the cool deetz, courtesy of Promo Video Legend God himself, Ander Other.
These albums will be available at Fifth Element and all Electric Fetus locations throughout Minnesota on April 19th, as well as several other independent shops across the country. You can check out tons more info on Record Store Day, as well as a list of all participating stores right HERE. And if you're uncertain whether or not your hometown store will be carrying this release, feel free to holler in advance and ask them to order that bad boy right up for you. It will be so worth it.
In tour news, Dessa and her full band are gearing up to hit the road again in April. They'll be gassing up MOUNTAIN and hitting a bunch of Midwestern cities throughout Iowa, Wisconsin, Illinois, Michigan, and our fine state of Minnesota, kicking things off with a sold out hometown show on March 28th in Minneapolis and concluding the run with a recently announced headlining slot at this year's Mid West Music Fest on April 23rd. Check out the flyer below for all the details, and click HERE for ticket info.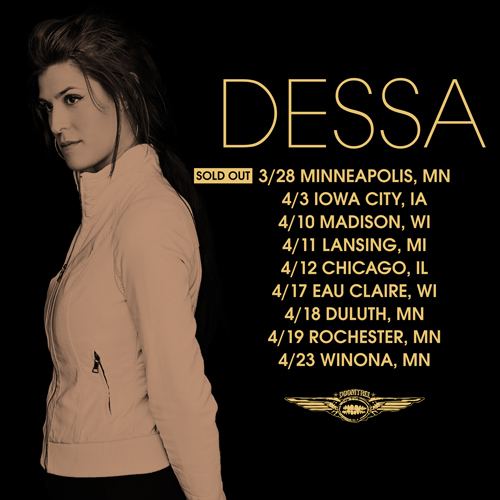 BAM! All Dessa Everything. That should pretty much cover things for now. Start getting totally amped for Record Store Day, and I'll see you next week with more news on another edition of Tuesdays With Lazerbeak.
— Beak