Welcome back to another Tuesdays With Lazerbeak! I'm gonna start things off with a quick P.O.S check in. Thanks to everyone hitting us up asking how things are going with the new kidney. At this point in the process there just isn't a whole lot new stuff to report on. It's basically a lot of doctors visits, big time resting up at home, and tons of meds for the immediate future. Stef's doing really good though, and he sent over another thumbs up picture yesterday to prove it.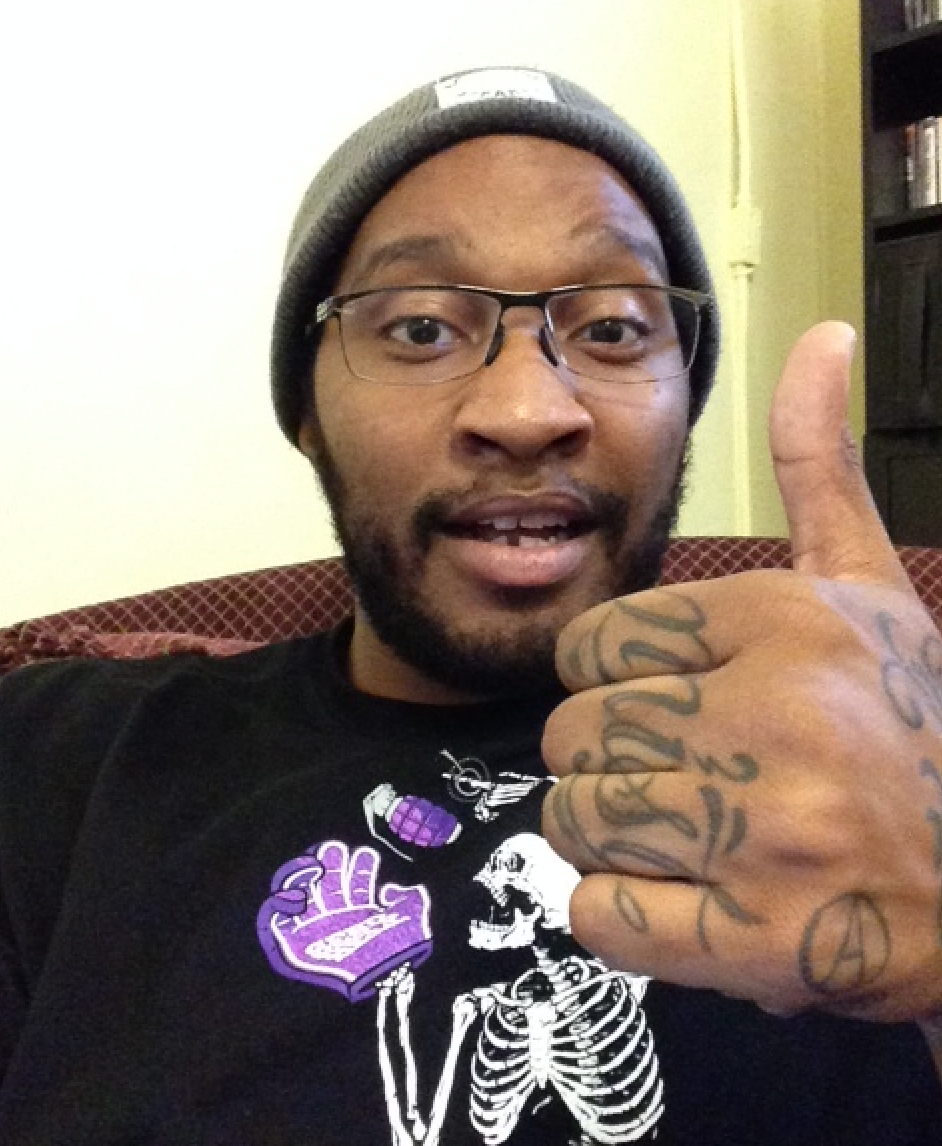 Mark Potter, Stef's donor, is also doing great. City Pages did an interview with him a few weeks back to talk about his recovery, his friendship with Stef, and the benefits of live organ donation. Check out the whole thing right HERE. Keeping with the whole thumbs up theme, here's another picture of Mark not long after surgery. He's already out and about these days and back to work like a total champ.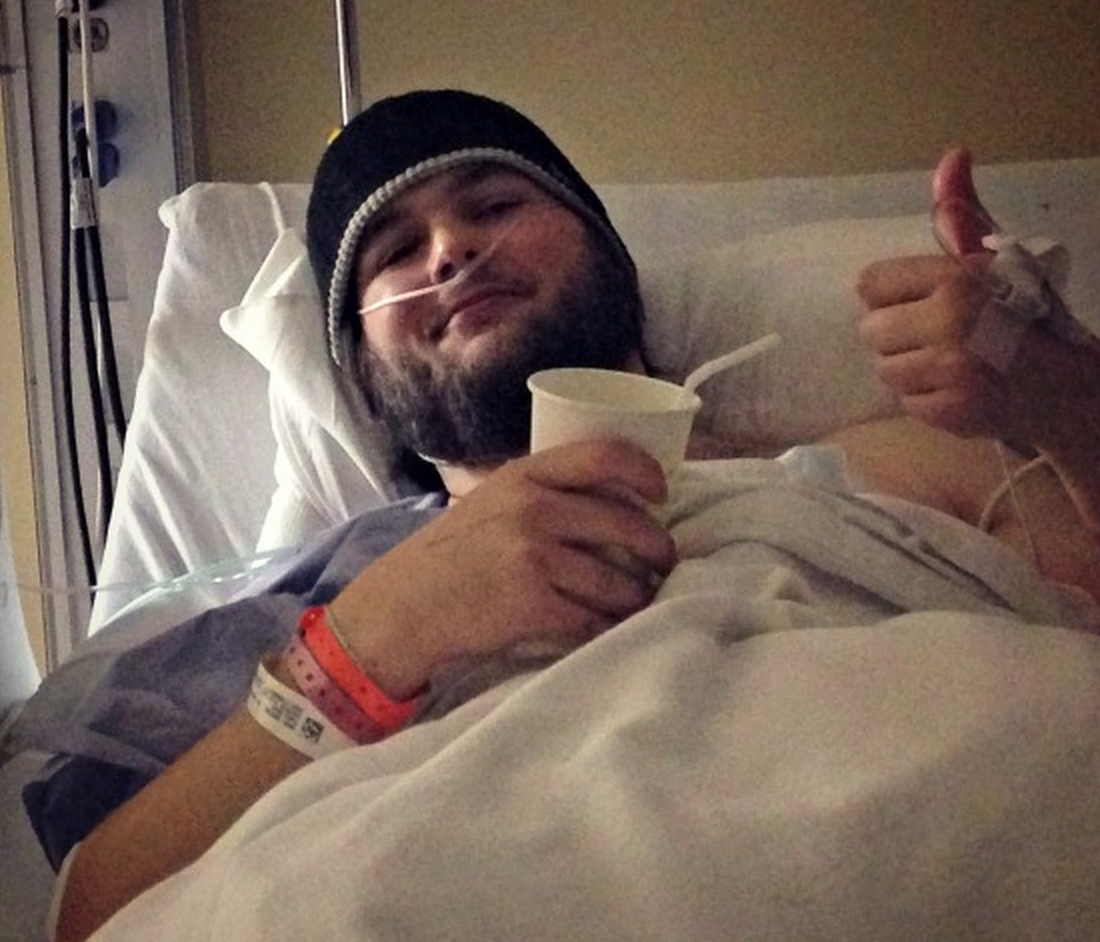 Switching gears a bit, let's get into the Doomtree Events Calendar real quick, as there's a handful of sweet Doomtree related shows going on this month. Dessa and her full band continue their Weekend Warrior run this week with shows in Madison (Thurs – tix HERE), Lansing (Fri – tix HERE), and Chicago (Sat – tix HERE). Click the flyer below for more details on those shows and the rest of her Midwest dates this month.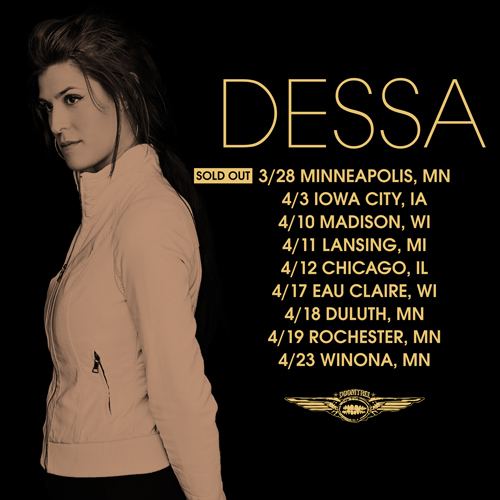 Then early next month Dessa will head overseas to the Czech Republic for a big show in Prague with Tim Kasher of Cursive fame. Check out tons more details for that May 5th show below.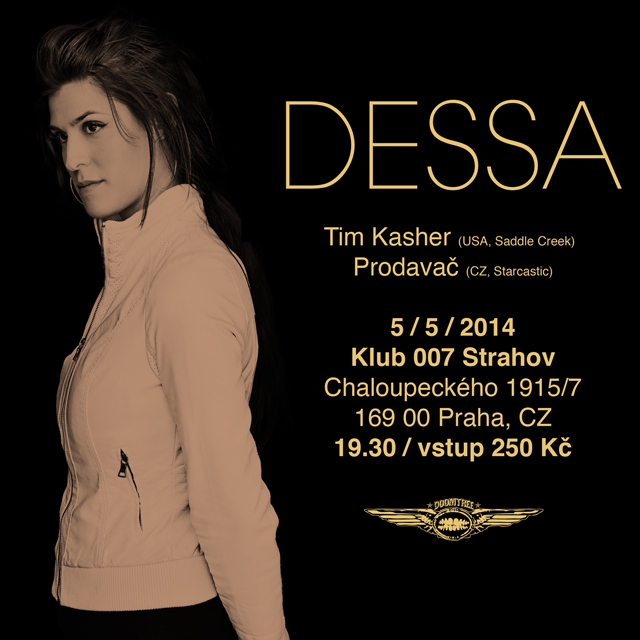 Speaking of overseas shows (eternal segue streak), don't forget about Sims' recently announced two week tour of Austria, Hungary, Slovakia, and the Czech Republic in May. It's real international for us right now. Click HERE for all the details and check out the dates below.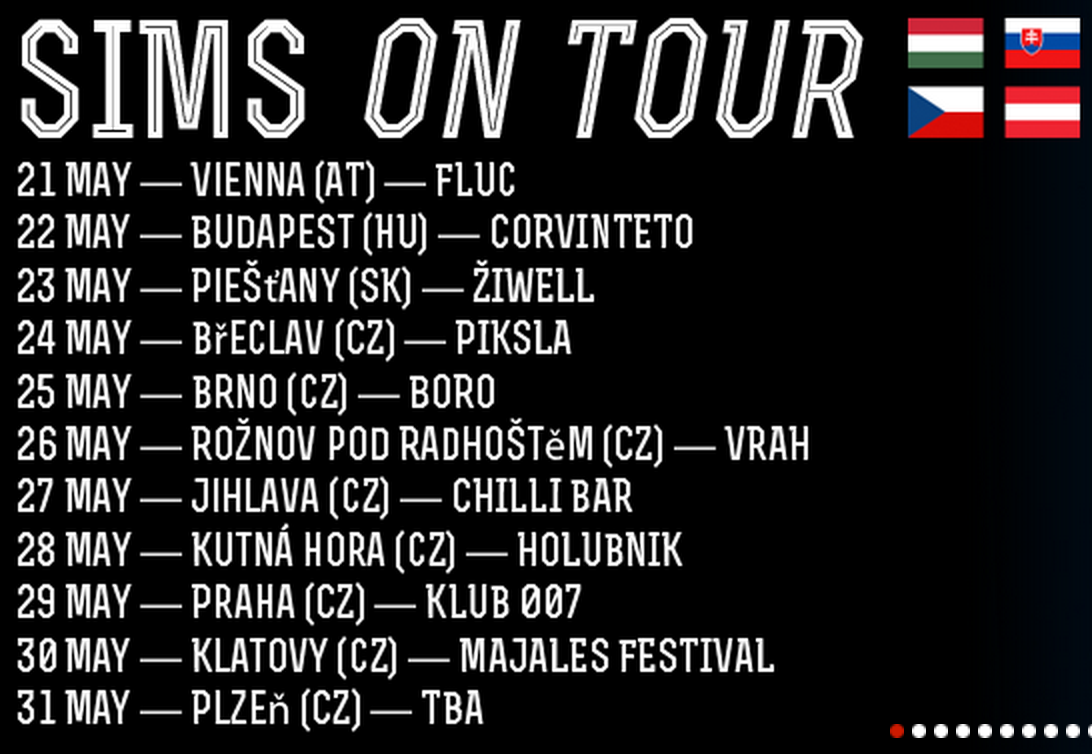 Aaaaaand bringing it back the shows going on this month category, Sims will be in Sioux Falls on April 25th for a one-off at Bigs. Check out the flyer for more details, and click HERE for ticket info.

One final event to talk about: This weekend I'll be heading out to Bemidji, MN with Chris Hadland, director of Doomtree documentary Team The Best Team, for the 2nd annual Headwaters Film Festival. TTBT will be the featured film of the fest on Saturday night, and Chris and I will be introducing the movie and doing a Q&A session directly after the showing, just like real deal directors and executive producers do it. The movie start at 7:00 with the Q&A at 8:30. Check out more details on the entire festival right HERE.

And if you hate film festivals, or just don't live anywhere near Bemidji, you can always watch the entire documentary from the privacy of your own home over at watch.doomtree.net. Download and streaming options are both available.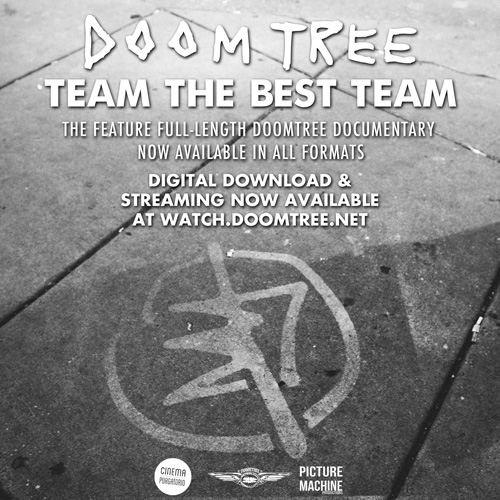 Alright, that should just about do it on the events side of things. Now for some serious Bonus Jams!!! Below is a list of ten newish songs that I've been super into as of late, from a wide variety of national artists. Consider it your Tuesdays With Lazerbeak Mega Bonus Jam Playlist of the Week. There's hopefully something in here for everyone. Enjoy!
HAIM – "If I Could Change Your Mind" Cerrone Funk Mix
https://www.youtube.com/watch?v=3ojG2uzRcLo
Todd Terje – "Delorean Dynamite"
Drake  – "Draft Day"
https://www.youtube.com/watch?v=pZ7ENXz_mv4
Cozz – "Dreams"
Lone – "2 is 8"
Aero Flynn – "Twist"
[soundcloud url="https://api.soundcloud.com/tracks/140046766″ params="auto_play=false&hide_related=false&visual=true" width="100%" height="300″ iframe="true" /]
Sam Smith – "Lay Me Down" (Live on SNL)
Future Islands – "Seasons (Waiting On You)"
War On Drugs – "Red Eyes"
Doe Paoro – "Walking Backwards"
[soundcloud url="https://api.soundcloud.com/tracks/138121467″ params="auto_play=false&hide_related=false&visual=true" width="100%" height="300″ iframe="true" /]
BAM! So many jams. I'll leave you with some obligatory Bonus Baby Pics before calling it a day. The TWINZ continue their quest for male model dominance this week with a photo shoot for the very stylish First Avenue onesies. Enormous shouts to First Ave (greatest club in the world) for the merch and the card. Check out my guy Lou Man Group working the front side, while Camphibian Newton rocks the back. Future security in training for real.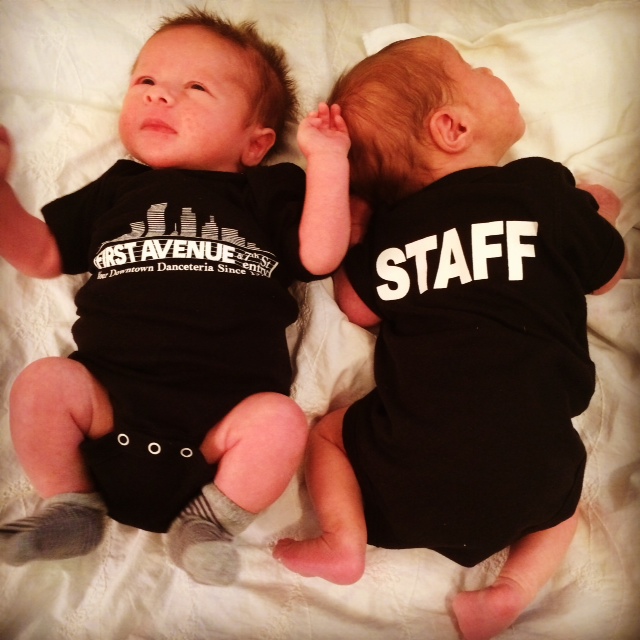 Penny has been warming up to the whole Party of Five thing a little more this past week, and has dove into big sister helper mode in a major way. Here she is doing the dishes over at Grandma's house. Still working on the whole water stays in the sink concept, but we'll get there.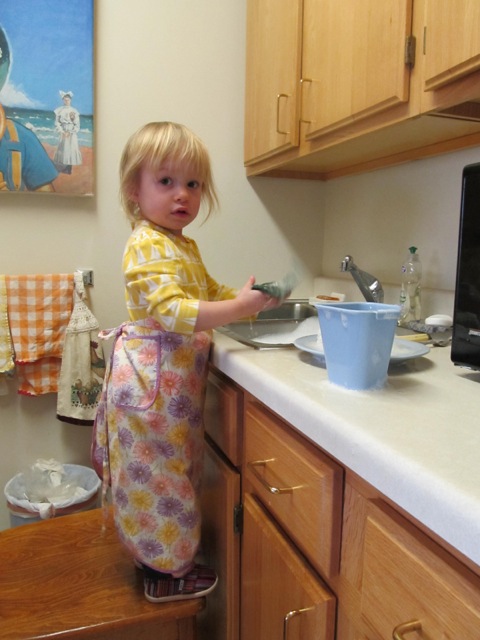 And here is a truly INSANE action shot of Penny head banging at this open play pavillion out in Hopkins. Even I don't really have the words for this caption. Future death metal loyalist in training?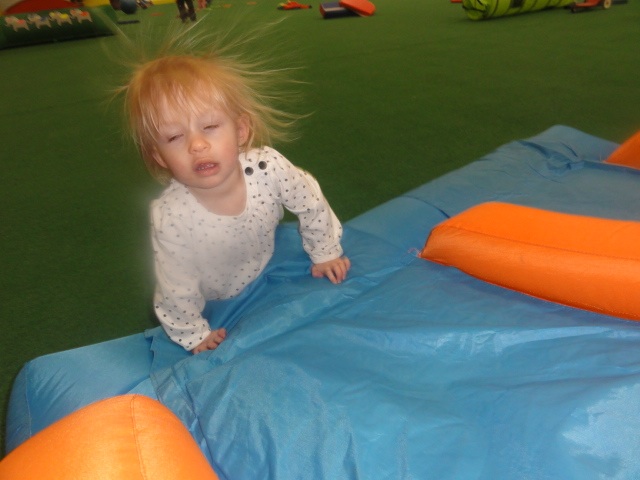 OK, that does it for real. I hope you all have a great week, and I'll see you back here next Tuesday for sure!
– Beak
Twitter: @_LAZERBEAK
Instagram: @lazerbeak
SUPPORT THIS BLOG LYFE. TUESDAYS WITH LAZERBEAK T-SHIRTS AND POSTERS AVAILABLE NOW!!!