Yesterday we celebrated Record Store Day in a big way by releasing a limited initial run of Dessa's Castor, The Twin album on vinyl for the first time ever. Knowing that not everyone would have the opportunity to pick it up at their local shop, we decided to hold on to 180 copies for ourselves and make them available on the Doomtree Webstore starting right NOW!
UPDATE: All limited edition vinyl copies of Castor, The Twin have sold out. The standard black vinyl version is now available HERE.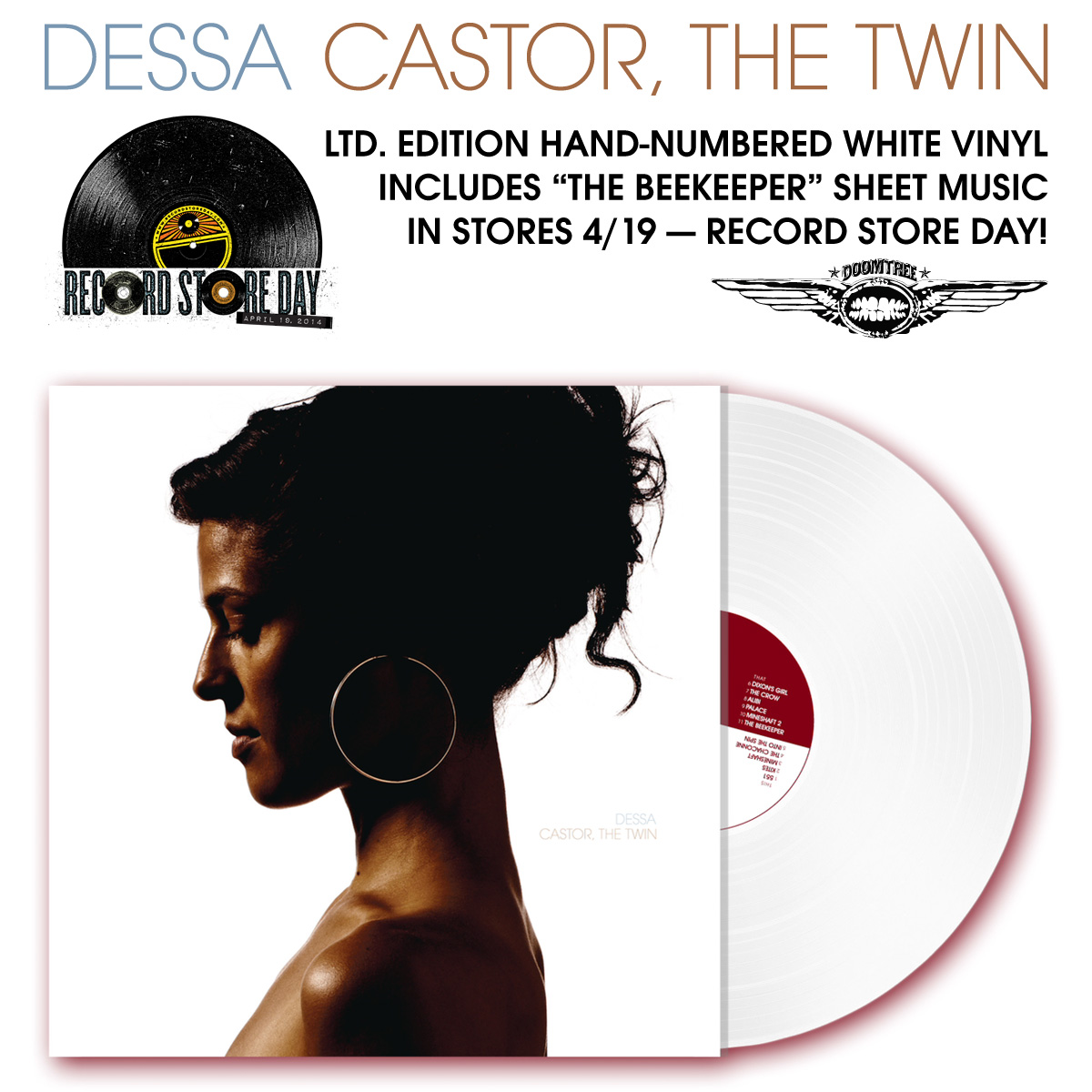 Click HERE to pick up the limited edition hand-numbered white vinyl, with bonus "Beekeeper" sheet music insert and digital download card, before they're all gone. Check out this sweet hands on packaging video for the whole rundown. BAM!