Hey there! Welcome back to another Tuesdays With Lazerbeak. Wanted to say a quick thank you to everyone that snatched up all the mystery grab bags last week. Ay yay yay, those things went fast. 'Preciate you big time. BIG NEWS OF THE WEEK: LIZZOBANGERS has officially been re-released in the US with two new songs! Click HERE to grab it on iTunes, or HERE to get the brand new gatefold vinyl version, and check out new track "Luv It" below. And for those of you inhabiting the rest of the planet, Virgin EMI will be launching the big international re-release on June 16th.
[soundcloud url="https://api.soundcloud.com/tracks/141726292″ params="auto_play=false&hide_related=false&visual=true" width="100%" height="300″ iframe="true" /]
Huge shouts to everyone that came out to the sold-out Soundset festival on Sunday and caught the LIZZOBANGERS set. That was an insane amount of fun (minus the sunburn). To top it all off, Lizzo announced from stage that she will be the special guest opening up this year's big Rock The Garden outdoor bash in Minneapolis. That means you can catch Lizzo and I setting things off on Saturday with headliner De La Soul (!!!), and then come back Sunday to see Dessa kill it with Spoon on the 22nd! Click the image below for all the ticket info, those things are moving fast.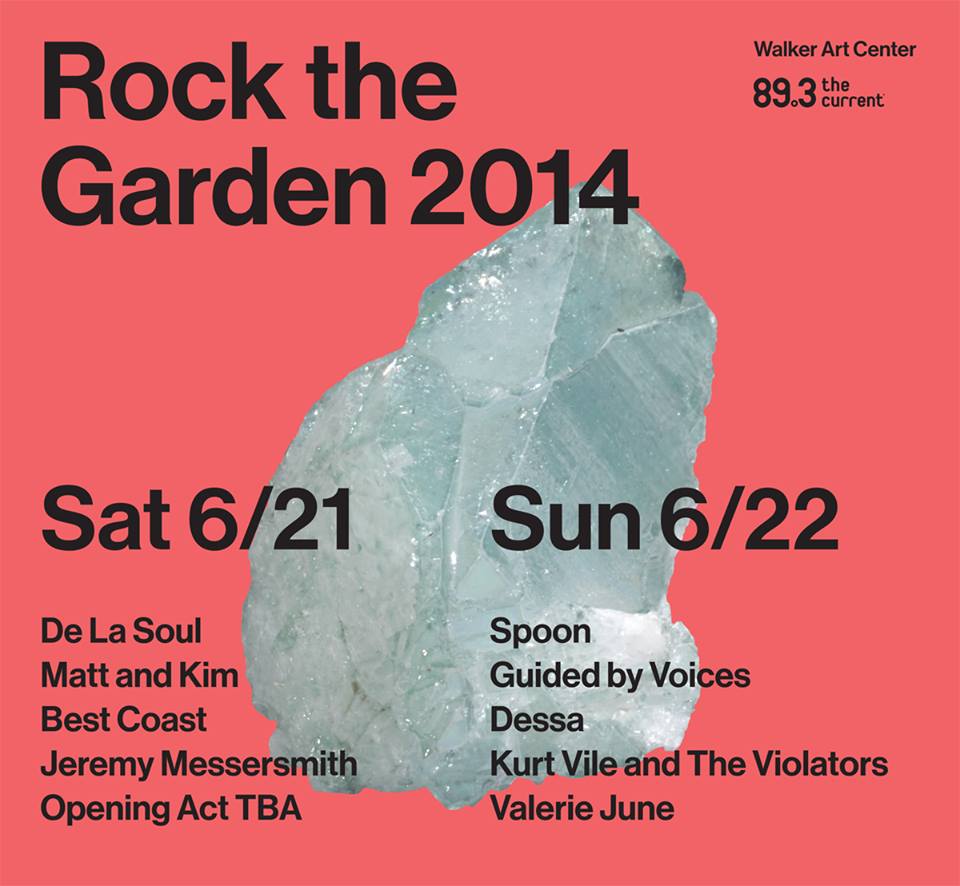 Speaking of Dessa AND special guests (SEGUE STREAK!!!): Dessa will be the special musical guest for extremely popular podcast Welcome to Night Vale's second anniversary episode, taping live in NYC on June 4th at Town Hall. The first show sold out so fast that they've added a second viewing at 10:00. Go HERE for all the details, and click the image below to grab your tix.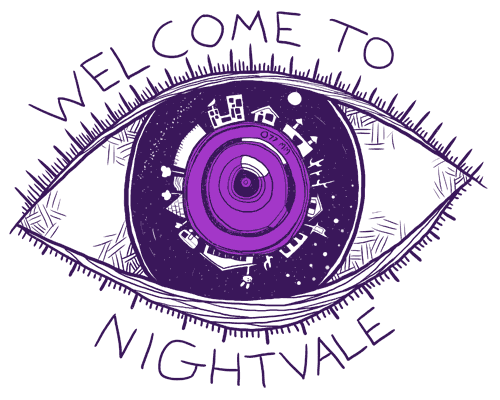 (GIF created by schwagirl)
In more Doomtree-related show news: Sims is over halfway into his expedition through Eastern Europe, and it sounds and looks like things have been going extremely awesome. If you're anywhere near the Czech Republic, he still has five more shows left in your area. Czech out all the sweet deetz below (see what I did there?) .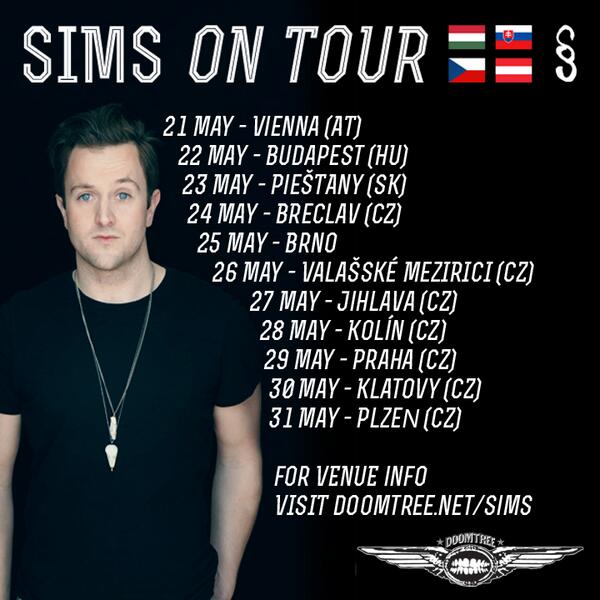 Our very own Cecil Otter has a couple of rare solo performances coming up soon as well. Catch him on June 7th at First Avenue opening up for the one and only Sage Francis. Tickets HERE.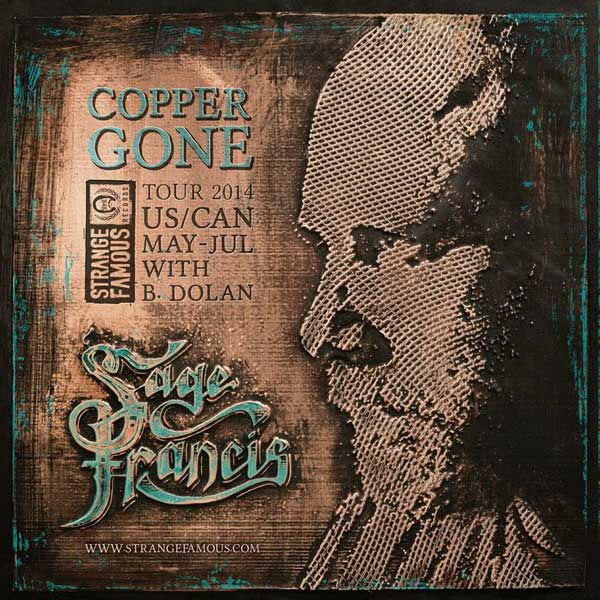 Then on June 20th Cecil will be playing alongside Mac Lethal and T-Pain (!!!) in Sioux Falls for the annual 605 Summer Classic. Tickets HERE.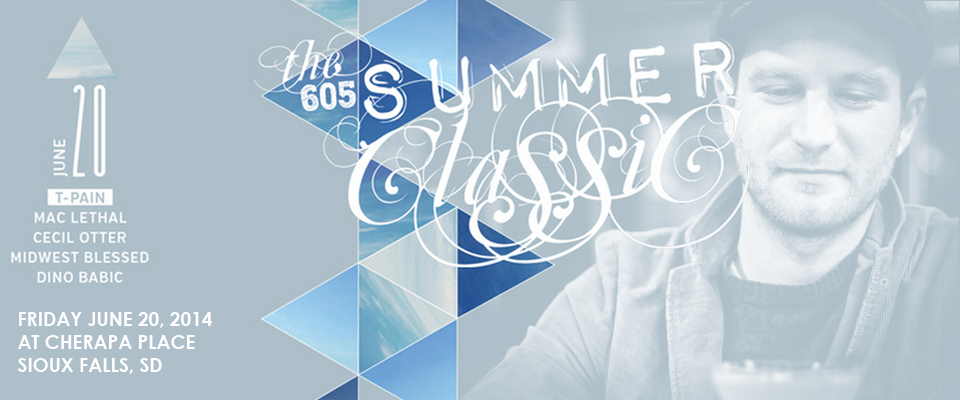 And to close out the month, we've got our first two full Doomtree crew shows of 2014 (Stef's first shows since the kidney transplant), and both are with Trampled By Turtles! June 27th in Moorehead, MN (tickets HERE) and June 28th on TBT's home court of Duluth (tickets HERE). That Duluth show also has hometown heavyweights Low and Haley Bonar on the bill, and will be played outdoors at Bayfront Park right next to beautiful Lake Superior.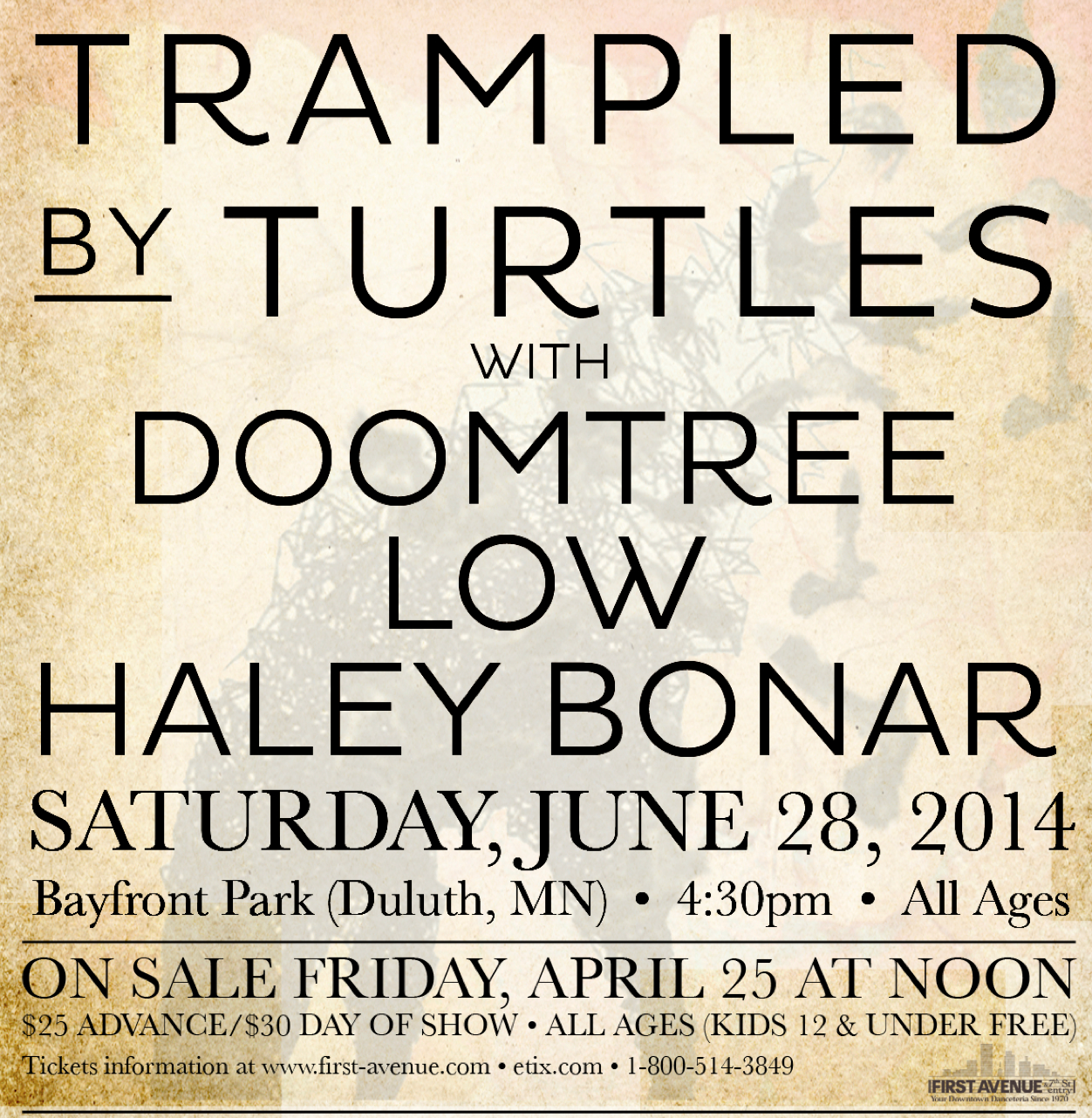 All that June show news and May is not even over yet! In an expertly crafted segue from local shows to Local Bonus Jams, I've got this rare Mixed Blood Majority concert to tell you all about. Alexei, Joe, and I are honored to play our first show of 2014 opening up for our friend Mayda at her album release party this Saturday, May 31st at the Turf Club in St. Paul. Should be a great time. Hopefully we'll see a bunch of you out there. Click the flyer below for all the details, and check out Mayda's brand new video for "All I Have" below.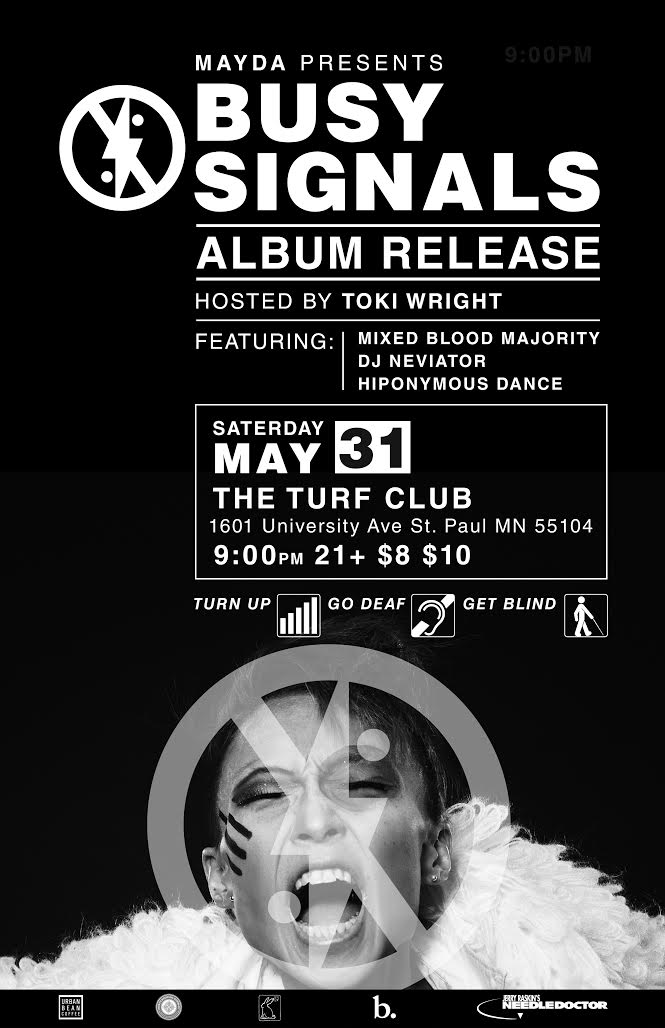 And now to forge ahead with another round of sweet Local Bonus Jams! Speaking of Alexei and Joe, their F to I to X crew (consisting of Kill the Vultures, No Bird Sing, and Kristoff Krane) just dropped a brand new video for single "Flash Flood." It is awesome. Check it out:
I Self Devine and Tufawon recently traveled to Havana to record a track with Cuban rapper Yrak Saenz. Check out the impromptu video for "Quiero Volar" below and click HERE to learn more about the expansive Cuban Artist Project.
[vimeo]http://vimeo.com/95787853[/vimeo]
Chantz Erolin has a brand new EP out with beats by Psymun, Damacha, and Red Velvet Beats. Stream the entire project for FREE.99 by clicking the player below, or click HERE to download it with Bandcamp's very reasonable Name Your Price model.
[bandcamp width=350 height=470 album=3514757653 size=large bgcol=ffffff linkcol=0687f5 tracklist=false]
And lastly, local supergroup Votel recently dropped their debut album and released it as a continuous YouTube video from the perspective of a model train set. TRENDSETTERZ!!! Watch AND listen to the whole thing below, and check out this cool retrospective interview by The Current (HERE) to learn more about the history of Nick and Eddie's and how the band came to be.
Alright, almost there. I'll leave you with a couple of Baby Bonus Pics before I go. Penny got to experience her first real deal rap fest on Sunday, and she absolutely loved it. Here she is commandeering stage manager Jordon's golf cart with no remorse, like the total backstage DIVA that she is.
And here's Penny picking up some great DIVA tips from Lizzo and Quinn right before our set. I do believe that the future generations of GRRRL PRTY are in good hands.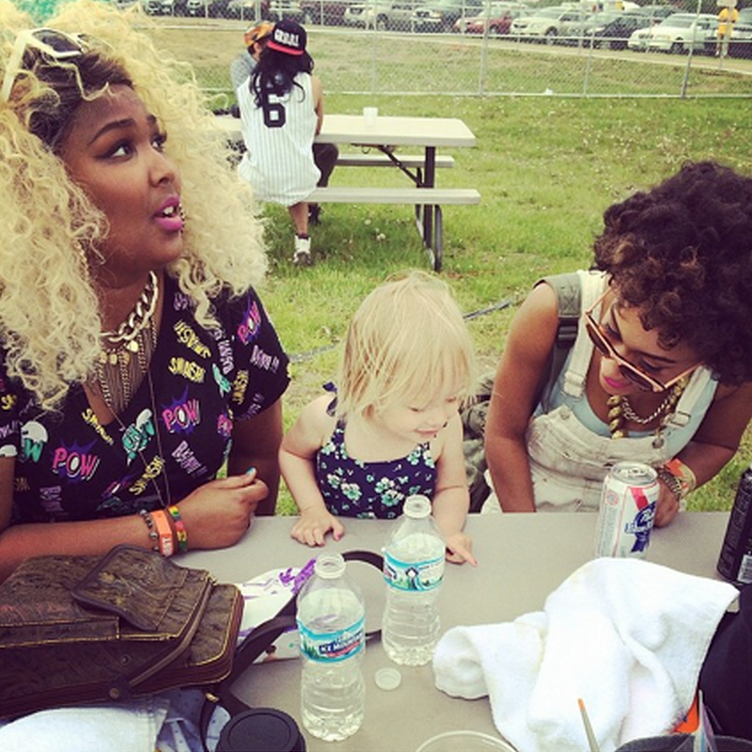 We finally got to do a bit of backyard hanging with the TWINZ this past weekend, and that meant busting out some cool new beer coozies in celebration. I actually wasn't sorry for partying AT ALL, and came thiiiiis close to breaking out my Dad Shorts. Figured I'd ease into the season though, maybe next weekend.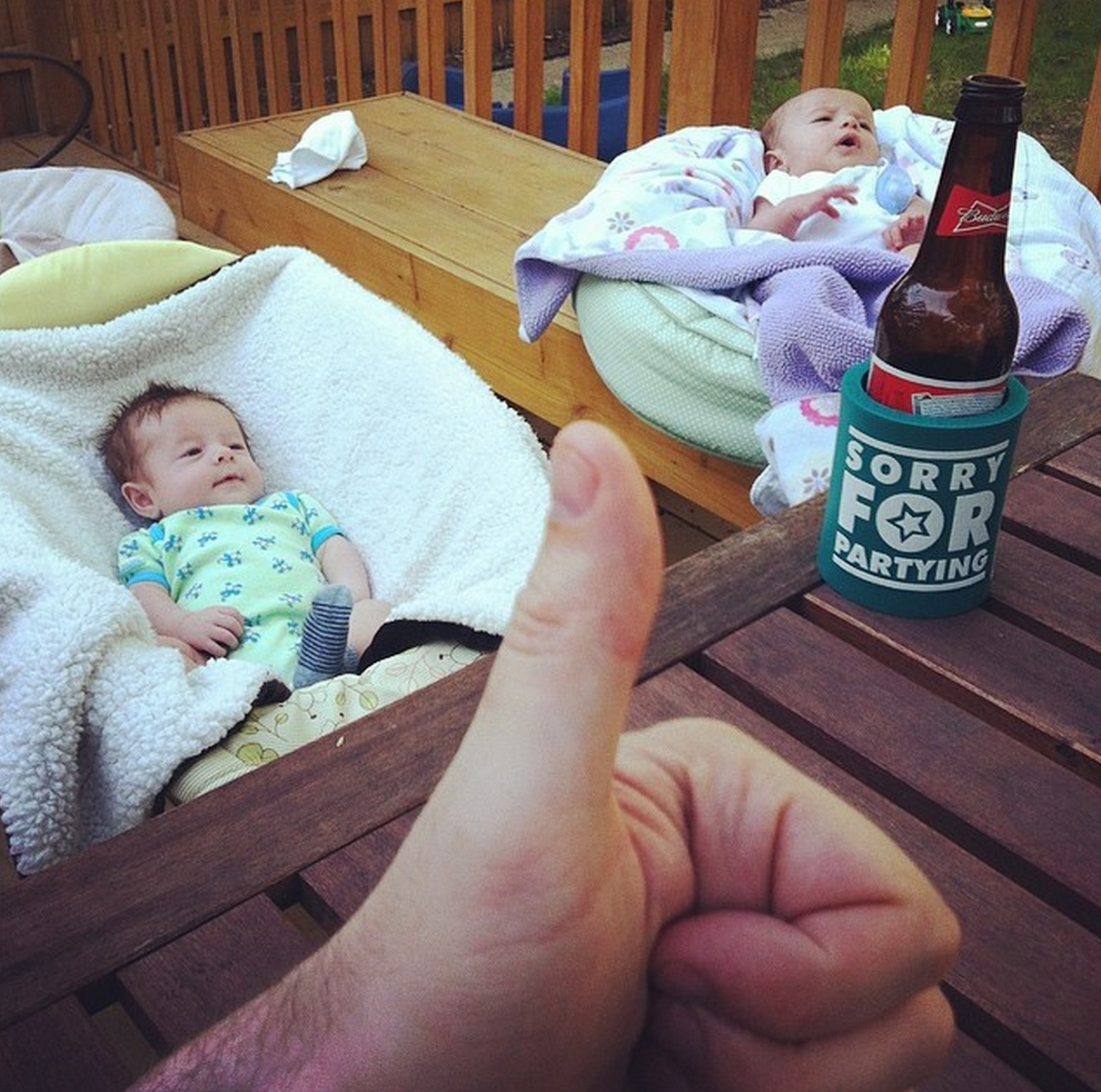 OK, that about does it for this post. I hope you all have a great week, and maybe I'll see some of you at the Turf Club on Saturday for the Mayda/Mixed Blood Majority show. If not, next Tuesday it is!
– Beak
Twitter: @_LAZERBEAK
Instagram: @lazerbeak
SUPPORT THIS BLOG LYFE. TUESDAYS WITH LAZERBEAK SHIRTS AND POSTERS AVAILABLE NOW!!!