And the big news just keeps on rolling. Fresh off his big May European tour, it's just been announced that Sims will be heading out on a huge month long run with Australia's own Hilltop Hoods this coming September! They'll be hitting tons of major cities throughout the US and a bunch of spots in Canada as well. Check out the entire itinerary below, and grab your tickets HERE right now. This is gonna rule!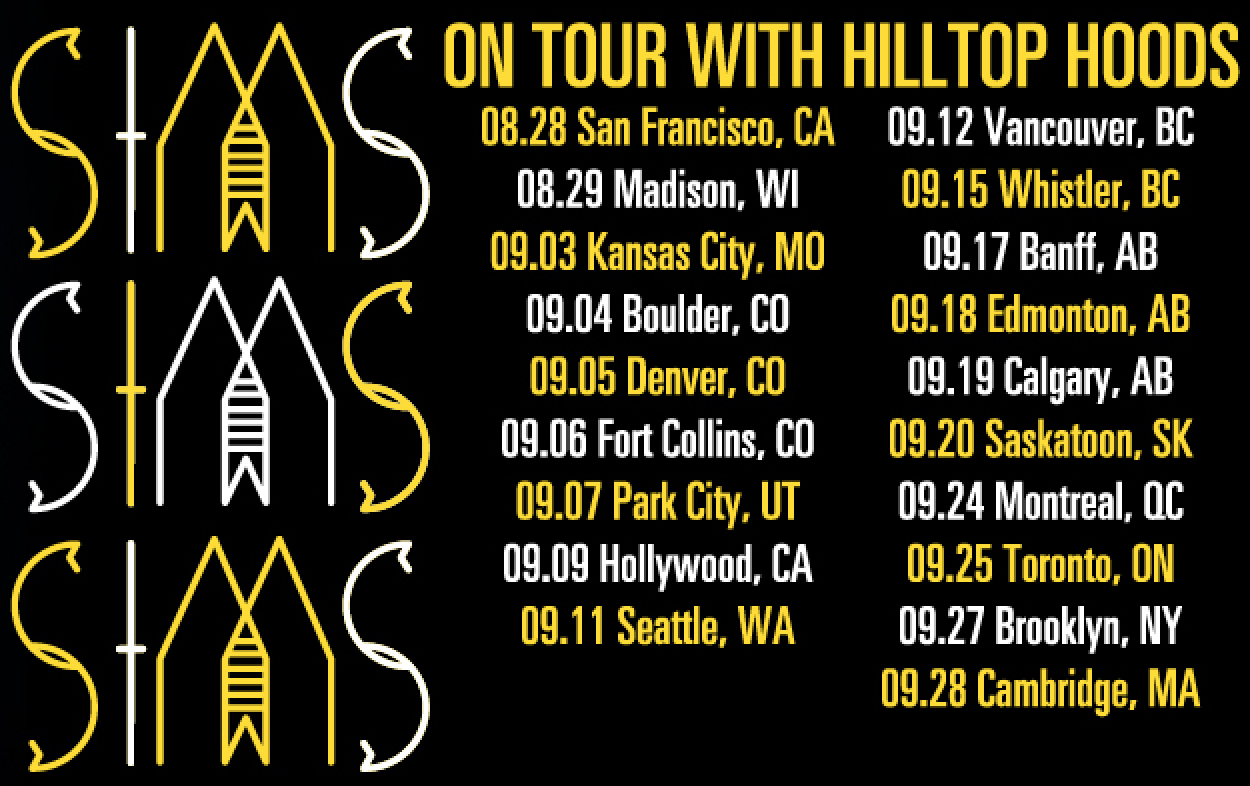 In other September show news, P.O.S and Astronautalis will be joining forces once again as Four Fists for a special performance at YumYum Fest in Madison, WI on September 7th. Click HERE for all the sweet deetz and ticket info.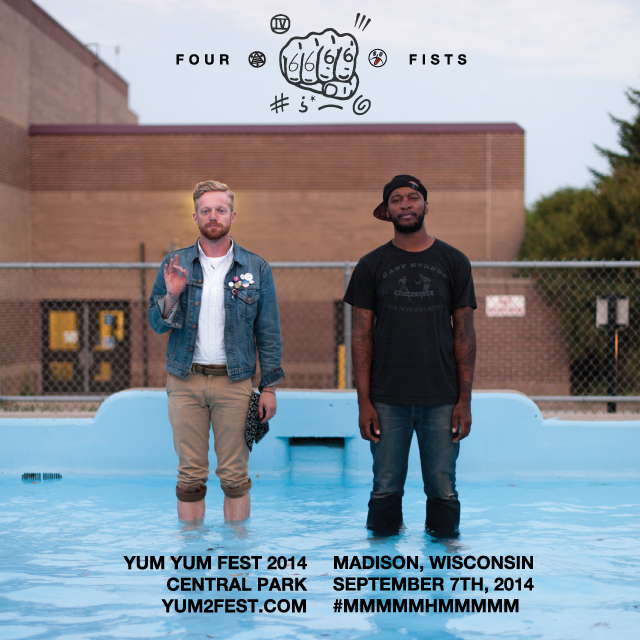 And don't forget about this weekend's massive Doomtree / Trampled By Turtles shows in Moorhead on Friday (tix HERE) and Duluth on Saturday (tix HERE). These are going to be an insanely good time. Just in case you were on the fence about the Duluth show, remember that we'll also be joined by Low and Haley Bonar, and the whole show will take place outside at Bayfront Park overlooking beautiful Lake Superior. Doesn't get much better than that. Click the flyer below for more details.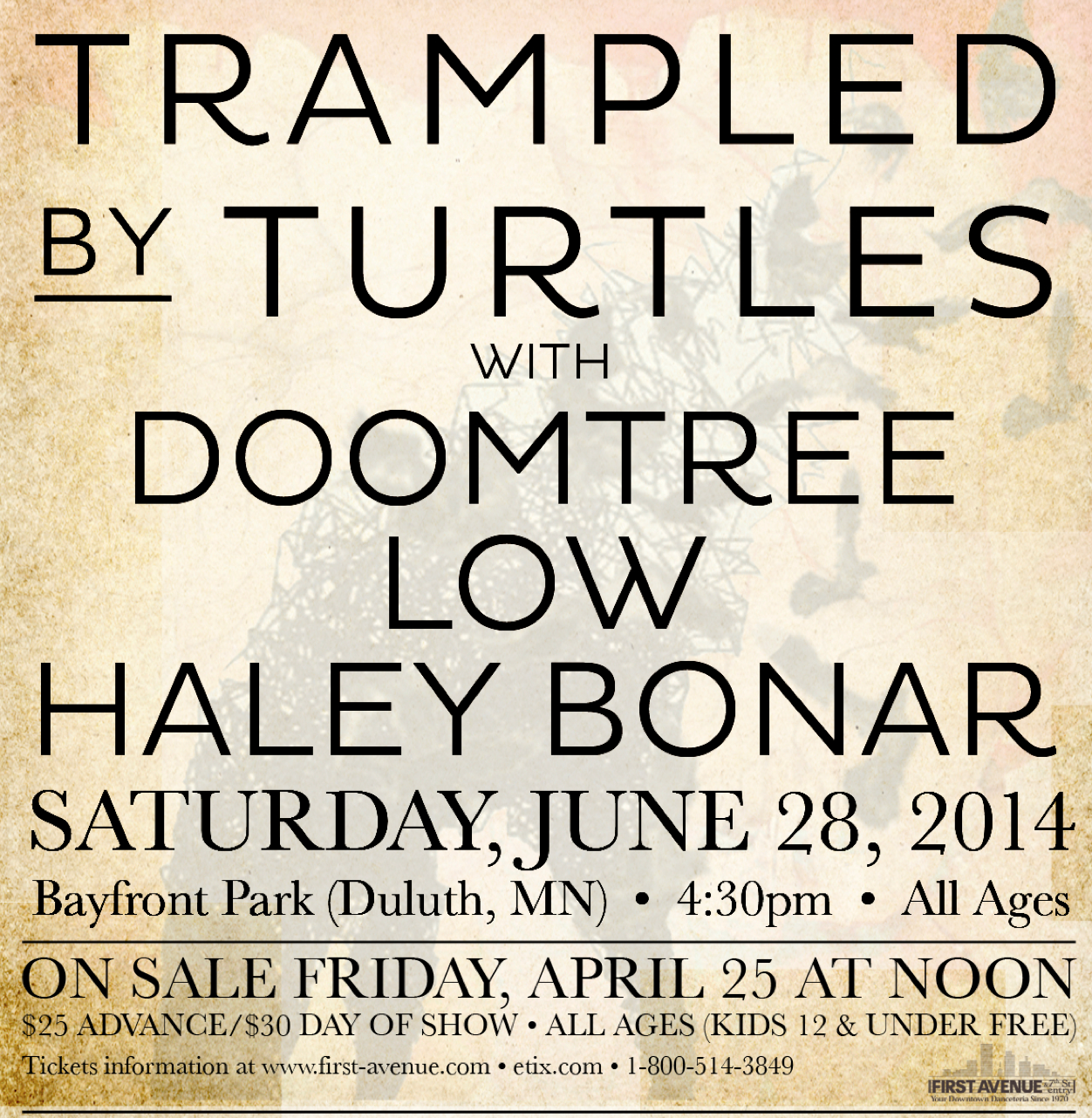 In honor of the fact that the whole crew will be up in Duluth this weekend, coupled with the fact that the good people of Cinema Purgatorio (the company that helps us digitally distribute our Team The Best Team documentary) call that fine city home, we're offering a cool week-long discount on the feature full-length TTBT film and its 8 bonus features over at watch.doomtree.net, all for the extremely low price of FIVE DOLLARS (that's half price, people). Just type in codes DULUUUUUUUUUUUTH or MOOOOOOOOORHEAD upon checkout and enjoy! Or gift the movie to a friend whose still undecided about attending the shows and pretty much make their mind up for them. Click the image below for more details.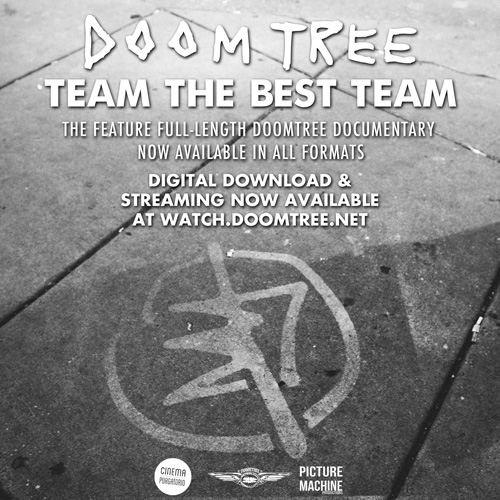 OK, that's it for all the show news this week. Time for a quick LIZZOBANGERS update. Rolling Stone just picked Lizzo as one of their 10 New Artists You Need To Know (read all about that HERE), and our LIZZOBANGERS album will officially be re-released worldwide by Virgin Records next week. To celebrate, Lizzo just dropped a brand new video for single "Bus Passes and Happy Meals," jam-packed with a real live tiger and some incredible desert dancing by Lil Buck. Check it out below and help us spread the word if you get a sec.
We had an AWESOME time this past weekend kicking off the two-day Rock The Garden festival in style. Huge shouts to everyone at The Current for having us. Here's a couple pics from the festivities. BEST TIMEZ.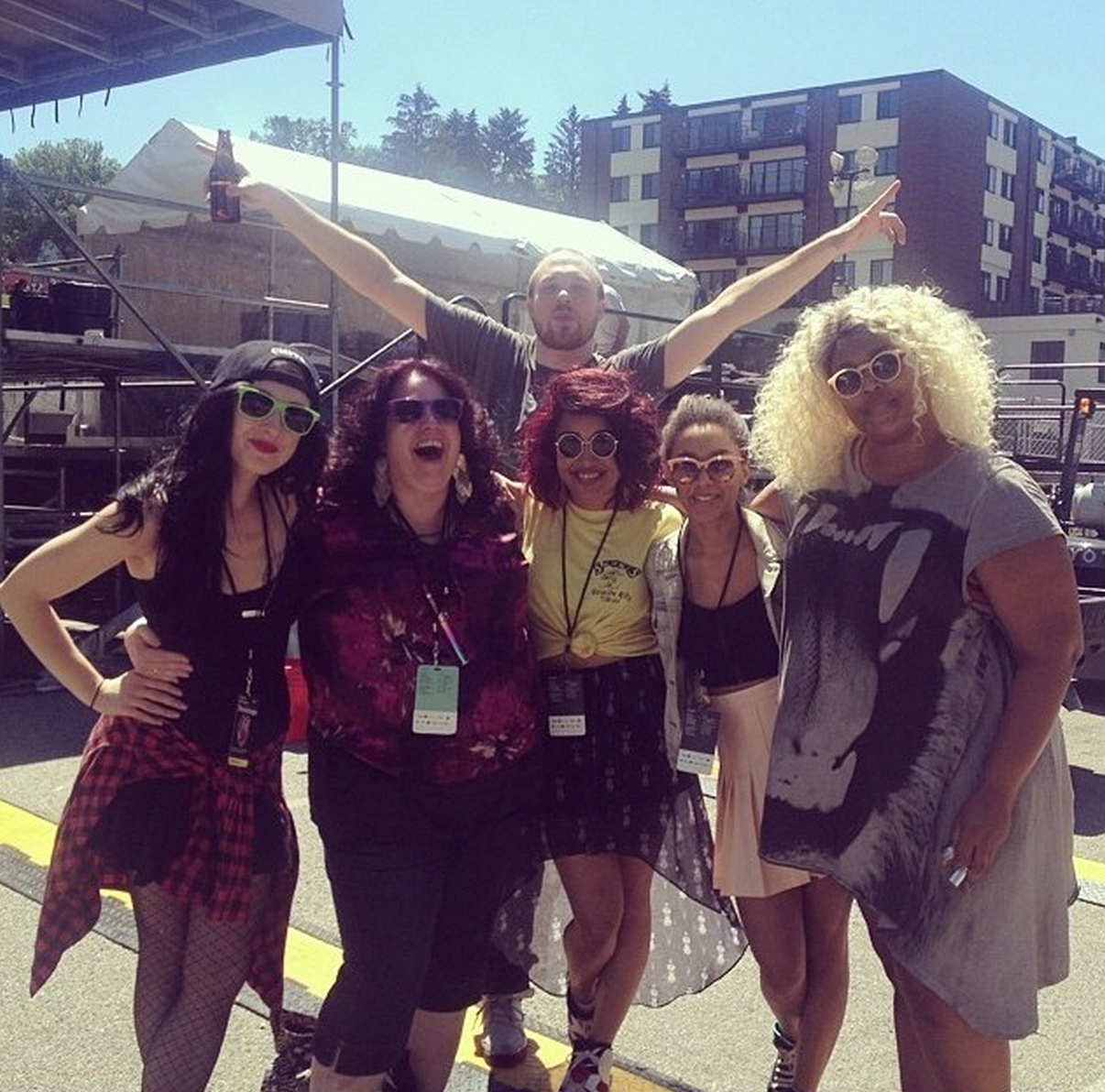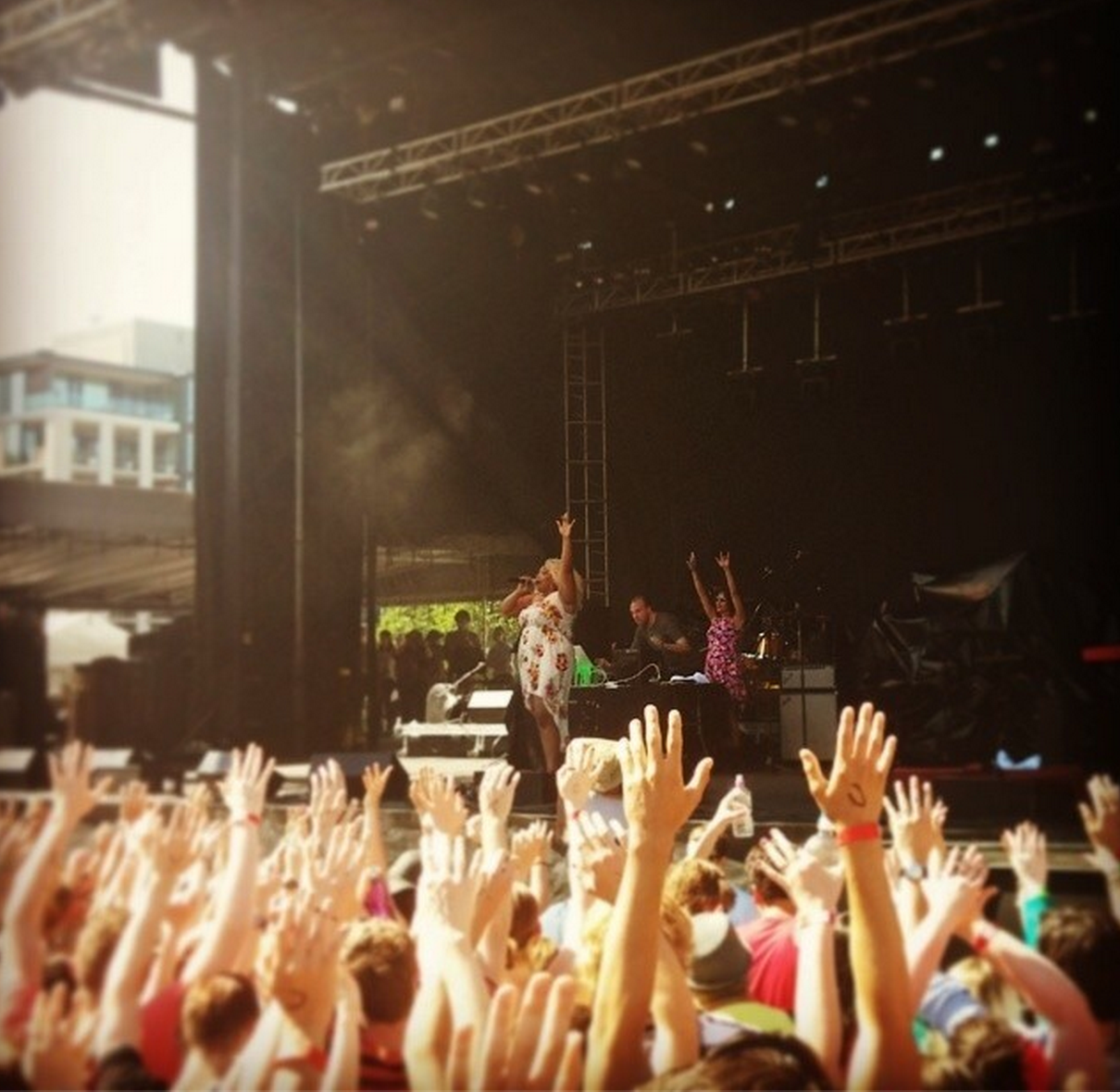 The following day the wifepiece and I took our whole Party of Five down to see Dessa play at Day 2 of RTG. And man, she completely CRUSHED it!!! Unfortunatlely I didn't get any good stage pics while trying to keep track of all the kiddos, so you'll just have to take my word for it (or you can read Gimme Noise's great recap of Day 2 HERE and Day 1 HERE). Our friend Andrea got this pic of Penny and Lincoln watching from the side of the stage with me and Stef though. BEST BUDZ 4 LYFE!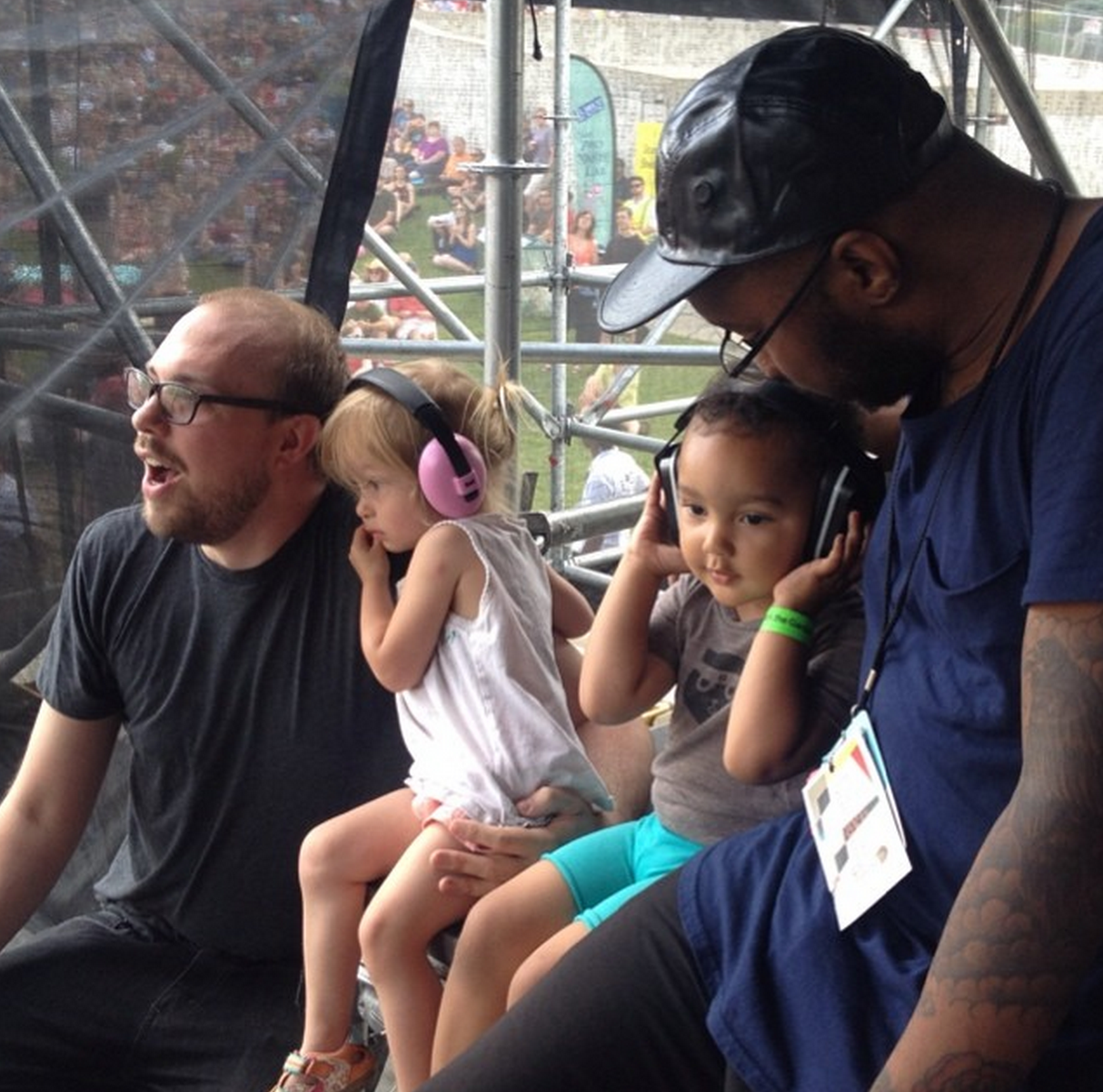 And here's the documented proof that we survived taking the whole family out of the house and into a massive gathering of 10,000+ people with almost zero meltdowns. Gotta say, I'm pretty proud.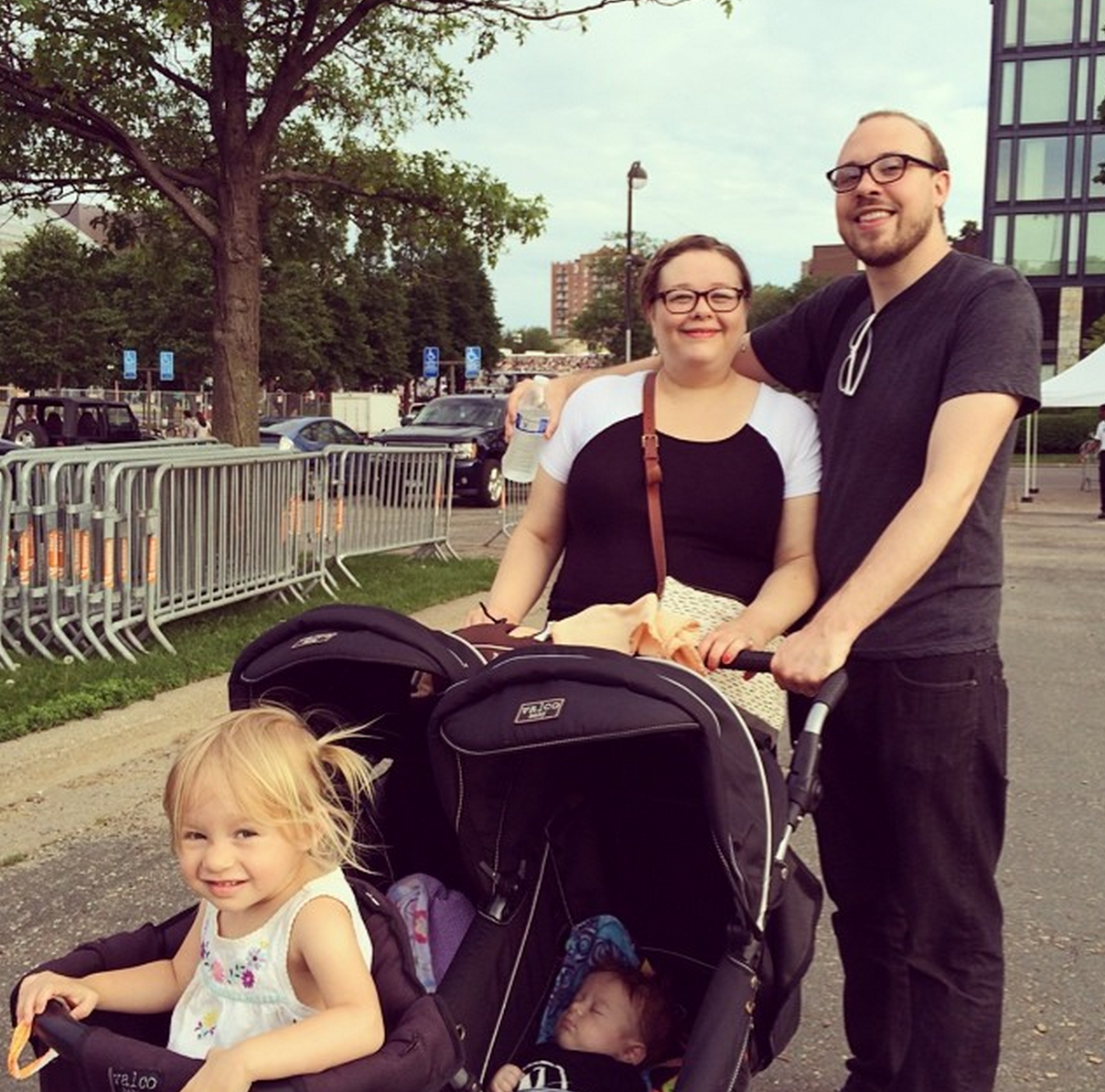 Now for just a few more Bonus Baby Pics. Sorry, it's been an unusually good week for these. Crab Man Cam is finally turning a new leaf, and the beginnings of a knockout smile are starting to form on his face every now and again. Never in a million years did I ever think I'd see this day.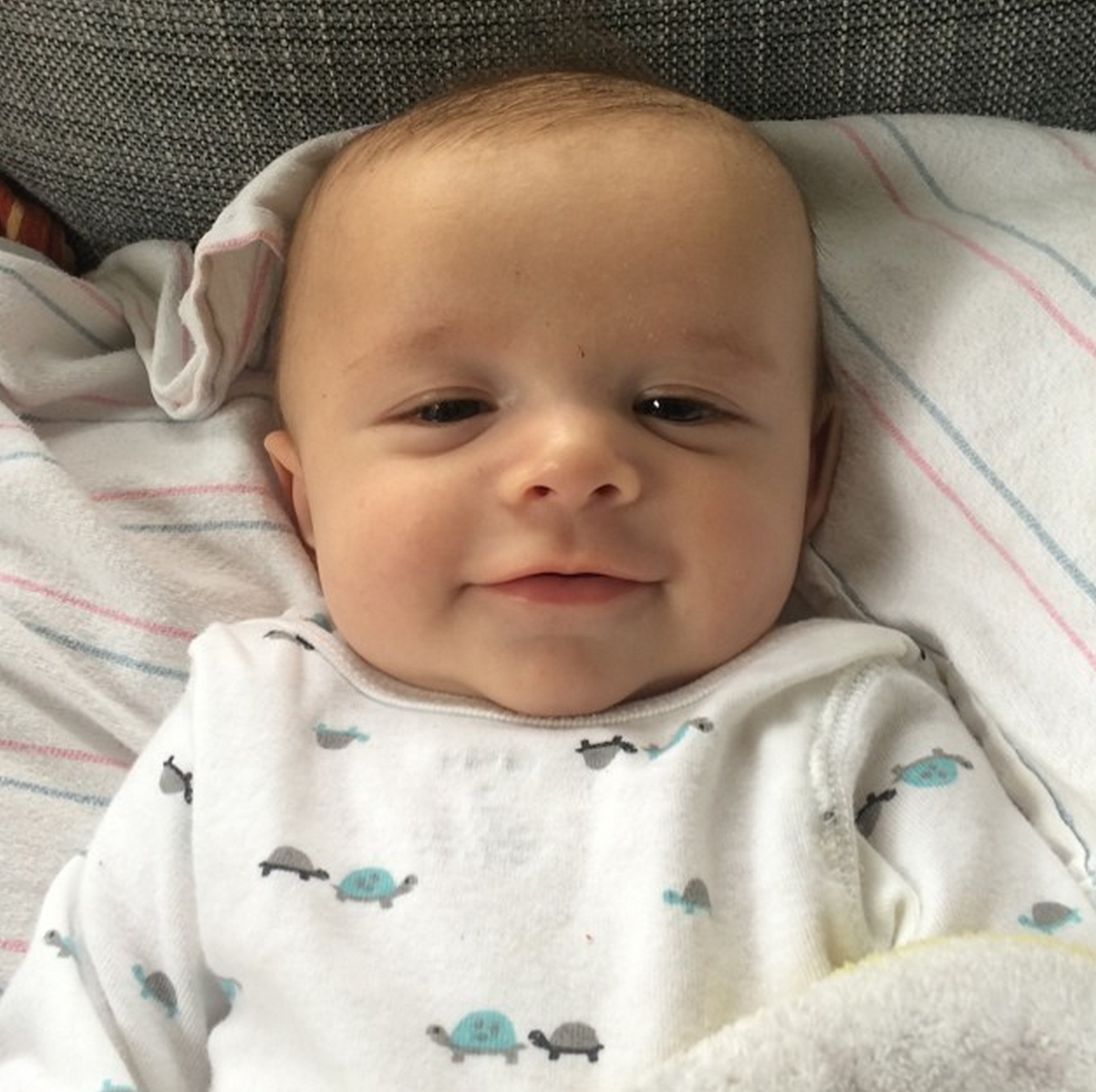 Lou on the other hand has got this whole smiling thing down to a science.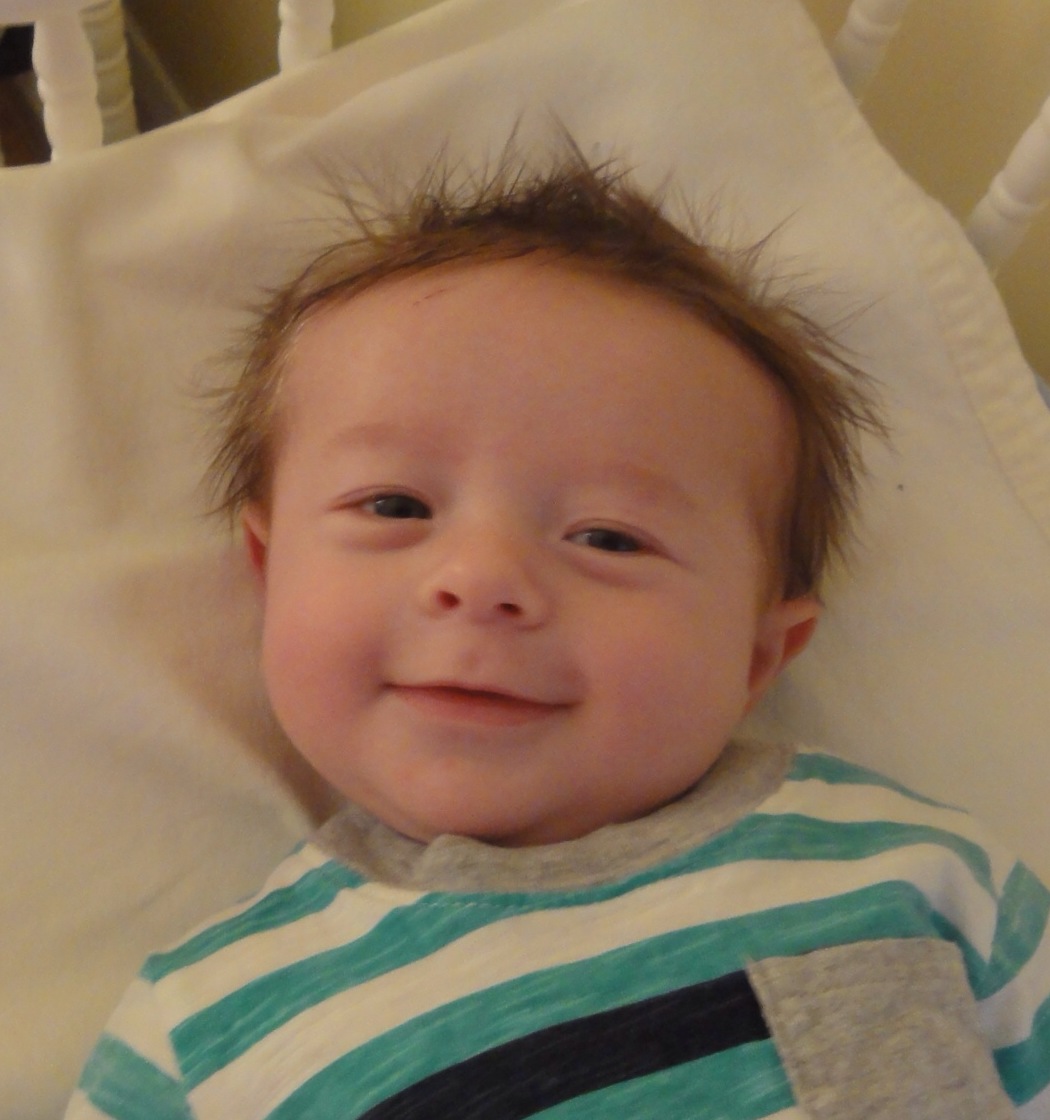 OK, that does it for this post! I hope you all have a truly wonderful week. Can't wait to see a bunch of you up north over the weekend for those two Doomtree TBT shows. SO PUMPED! Then again next Tuesday when the big news announcements just keep on coming.  We've got some cool stuff coming up. Stick around.
— Beak
Twitter: @_LAZERBEAK
Instagram: @lazerbeak
SUPPORT THIS BLOG LYFE. TUESDAYS WITH LAZERBEAK SHIRTS AND POSTERS AVAILABLE NOW!!!