INSANELY HUGE NEWS DAY: Sims has just announced that on September 2nd he'll be releasing his new brand new album Field Notes on Doomtree Records!!! SO PUMPED. That's the cool cover art below.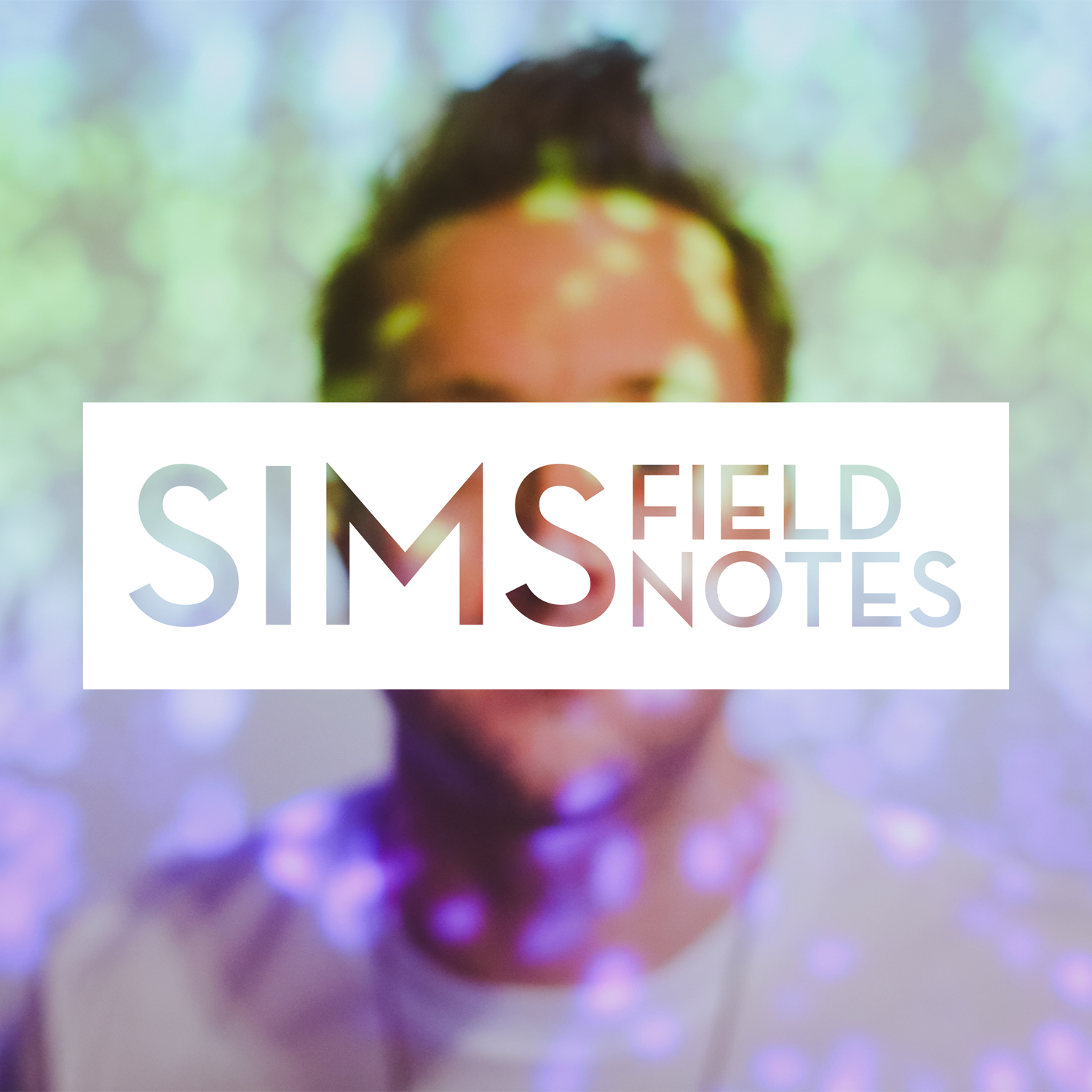 The seven track project features Sims rapping his ass off over some huuuumongous beats from Cecil Otter, Paper Tiger, ICETEP, and Plain Ole Arson (Ryan Olson x Plain Ole Bill). For real, these are some of the best Sims songs ever written, and that's saying a lot after the instant classic that was Bad Time Zoo. Check out first single and total heater "Uh Huh" via the Soundcloud player below to see what I mean. Sims on the raps, Cecil on the beat!
[soundcloud url="https://api.soundcloud.com/tracks/161528721?secret_token=s-TFsBQ" params="auto_play=false&hide_related=false&show_comments=true&show_user=true&show_reposts=false&visual=true" width="100%" height="450″ iframe="true" /]
To celebrate all of this awesome news, we're rolling out a couple very special Field Notes pre-order options, and it's all going down over at the Doomtree Webstore starting RIGHT NOW. Every pre-order will receive a sweet digipak CD, instant MP3 download of first single "Uh Huh," and access to a special private Livestream with Sims himself where you'll get to hang out, ask all sorts of questions, and hear new music for the very first time. All that for only $7.99!!! That's like the price of a single combo meal at Arby's for crying out loud. And if you're looking for something extra special, we've got the DELUXE PRE-ORDER! Check this out: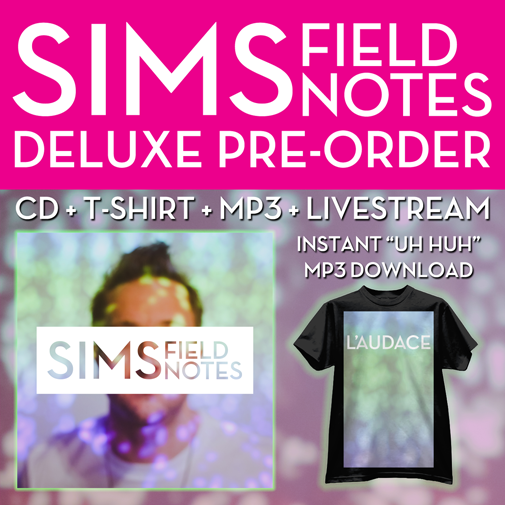 The deluxe pre-order includes the same sweet digipak CD, instant MP3 download of "Uh Huh," access to the private Livestream with Sims, AAAAAAND a super limited-edition L'AUDACE t-shirt named after the lead track on Field Notes. French for "the audacity," this shirt is being offered up as a one time only pressing made exclusively for this pre-order. We'll be printing up exactly however many shirts are ordered, and once the pre-order is finished, we'll throw away the screens and never offer this as a merch item again. D-E-L-U-X-E. Click HERE to check out all the details over at the webstore.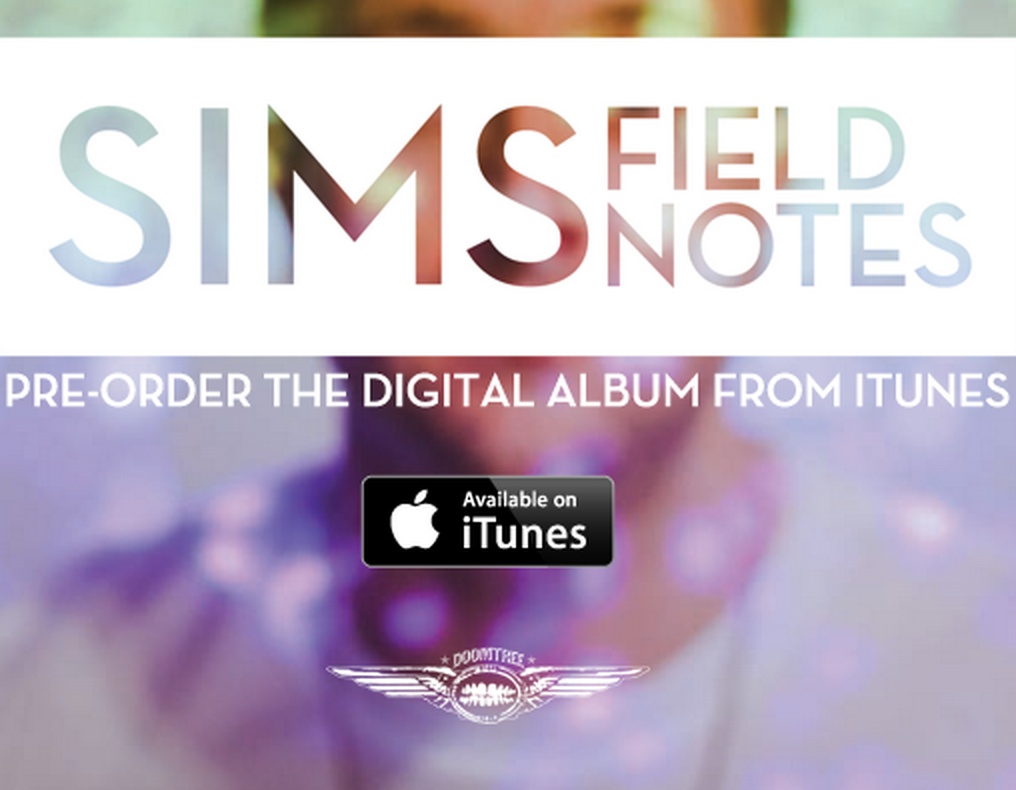 And if physical CDs just aren't your thing, you can always pre-order the record digitally through iTunes right HERE (or Bandcamp right HERE), and still receive "Uh Huh" as the instant grat download track immediately upon purchase.
As always, we can't thank you enough for all of the support throughout the pre-order process. I'll save you the full on schpiel of how the Doomtree economy works, but essentially the money contributed towards each pre-order is immediately paid forward to handle the upfront costs of our future releases. So the money from Dessa's Parts of Speech pre-order helped us print up copies of the Every Single Day photo book, which in turn helped pay for the recording time and manufacturing of Field Notes, which will now help pay for Mike Mictlan's upcoming HELLA FRREAL album, and so on and so forth.  Circle of life, man. It just works. Anyways, that's it in a nutshell. So thank you big time for the support, and please help us spread the word about this project if you get a second today. 'Preciate you!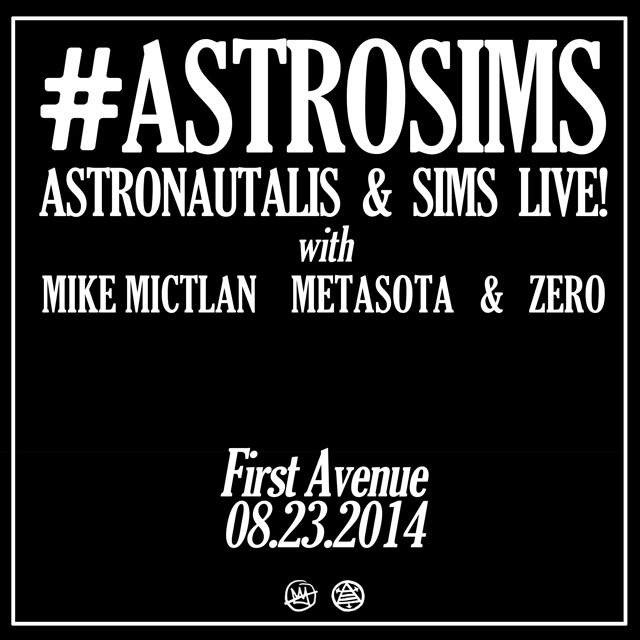 I'm officially declaring this the All Sims Everything post, so I wanted to remind you of a few big  shows/tours that the man has coming down the pike. First up is the second annual #AstroSims show taking place in the First Avenue Mainroom on August 23rd. Sims and Astronautalis will be sharing the stage together for a mega collabo set of old classics and brand new material (now you know just exactly how brand new). This will be your first chance to hear a lot of these Field Notes songs live, and with Astro recording his own batch of new material as of late, you know he'll have some serious gems to debut as well. UPDATE: The openers have just been announced to this show, and Mike Mictlan, Metasota, and Zero will now all be performing as well! Holy lord. Tickets and more details available right HERE. DOOOOOIT.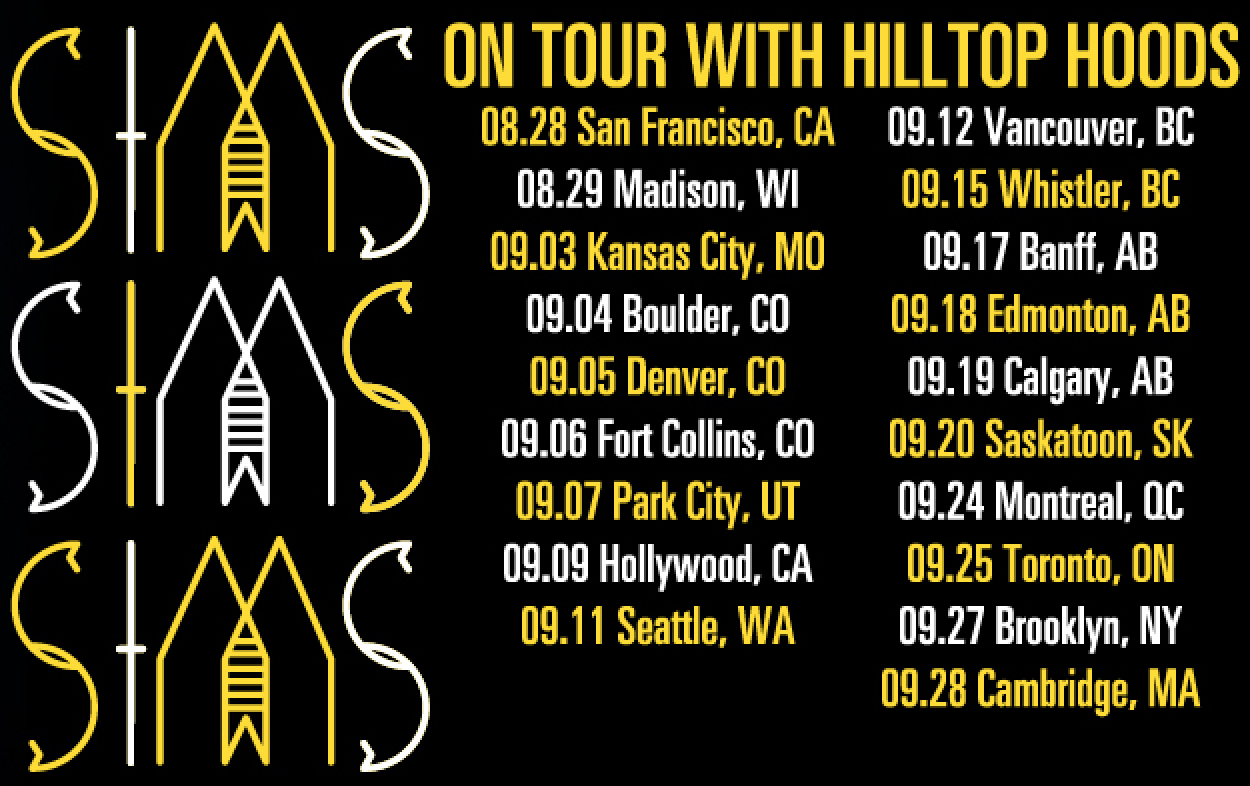 Then on August 28th Sims will embark on a massive month-long tour of the US and Canada with Australia's own Hilltop Hoods. This is not one of those tours to be missed, and these dudes will be covering a ton of ground in that month span. Click HERE for all the individual show details and ticket information, and check out Hilltop Hoods' "The Art of the Handshake" single below if you're not up to speed.
[soundcloud url="https://api.soundcloud.com/tracks/155181156″ params="auto_play=false&hide_related=false&show_comments=true&show_user=true&show_reposts=false&visual=true" width="100%" height="450″ iframe="true" /]
I'm sure you can guess by now what the Bonus Jam of the Week is going to be: "Uh Huh," duh!!! Check it out one more time below, and then pre-order the album so you can download the track immediately and listen to it whenever/wherever you want (I see you Shakira).
And as a bonus Bonus Jam, don't forget about ".38 Airweight," the new Doomtree crew single that we dropped last week. The feedback for this one has been overwhelmingly positive (SPIN even named it one of their top singles of the week). I gotta admit, I was a little nervous dropping a brand new crew song after the long interim between No Kings. Happy that people are liking it. So much more to come.
OK, I think that's enough crazy action-packed news for one post. Happy All Sims Everything Day! I hope you all have a truly great week. I'll be back next Tuesday with tons more news, Bonus Jams, and Baby Bonus Pics (to make up for this week's lack there of). See you then!
— Beak
Twitter: @_LAZERBEAK
Instagram: @lazerbeak
SUPPORT THIS BLOG LYFE. TUESDAYS WITH LAZERBEAK SHIRTS AND POSTERS AVAILABLE NOW!!!