Hey! Welcome back to another edition of Tuesdays With Lazerbeak. August is almost over and that means there's only two more weeks until the release of Field Notes! Yesterday Sims dropped a new song from the project in video form, and it is a serious HEATER. Check out the vizual for "SIMS JONG IL" below. It was directed by our good friend Adam Dunn as part of his ongoing #LAAB series, and the dynamic duo of best dudes Plain Ole Bill and Ryan Olson handled production of the monster beat. This is easily one of my favorite Sims songs of all time, plus the video contains an amazing impression of David Hasselhoff eating a cheeseburger, so you really can't go wrong. Check it out below and pass it along!
SO GOOD. If you're more of an audio only type that just isn't feeling the vizual side of music, you're in luck: Kick your feet up and stream "SIMS JONG IL" on the SoundCloud player below. It's the best.
[soundcloud url="https://api.soundcloud.com/tracks/161528723″ params="auto_play=false&hide_related=false&show_comments=true&show_user=true&show_reposts=false&visual=true" width="100%" height="450″ iframe="true" /]
And if you like what you hear, make sure to check out the Field Notes pre-order going on at the Doomtree Webstore right now. If you place your order by this Sunday night (8/24), you'll get your digipak CD with lyric booklet shipped out almost a whole week before street date, along with access to a private Livestream chat with Sims himself this coming Monday (8/25) at 8:00pm CST. Not to mention the insane one of a kind t-shirt that comes in the deluxe bundle. Click HERE to check out all the details of the physical CD pre-order, and HERE to pre-order digitally from iTunes. As if you needed any more incentive, you'll also receive an immediate download of lead single "Uh Huh" upon purchase of any of the pre-orders. DO IT.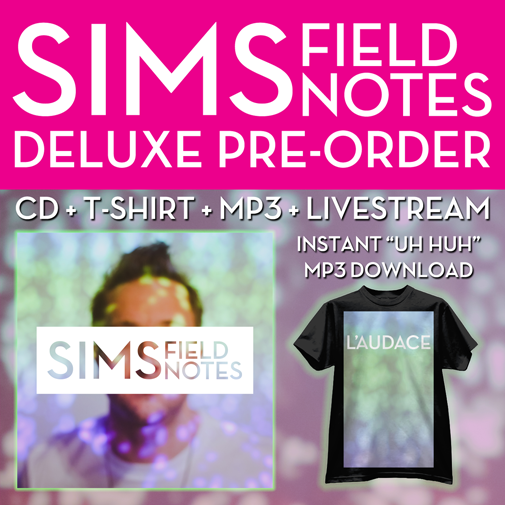 And don't forget about the huge #ASTROSIMS2 show happening this Saturday night at First Avenue! Sims and Astronautalis are bringing back their second annual joint performance, sharing the stage and running through tons of old classics, collabo songs, and brand new material played live for the first time ever. Plus our very own Mike Mictlan is main support on the show (debuting some brand new HELLA FRREAL material) alongside great openers Metasota and Zero. Totally stacked bill if I do say so myself. Click HERE for ticket information and even more details, and watch this little teaser video below to get seriously AMPED.
Directly after that big hometown show, Sims will head out on a big month-long run all over the US and Canada in support of Field Notes, alongside Australia's beloved Hilltop Hoods.  Check out all the tour dates below and grab your tickets HERE.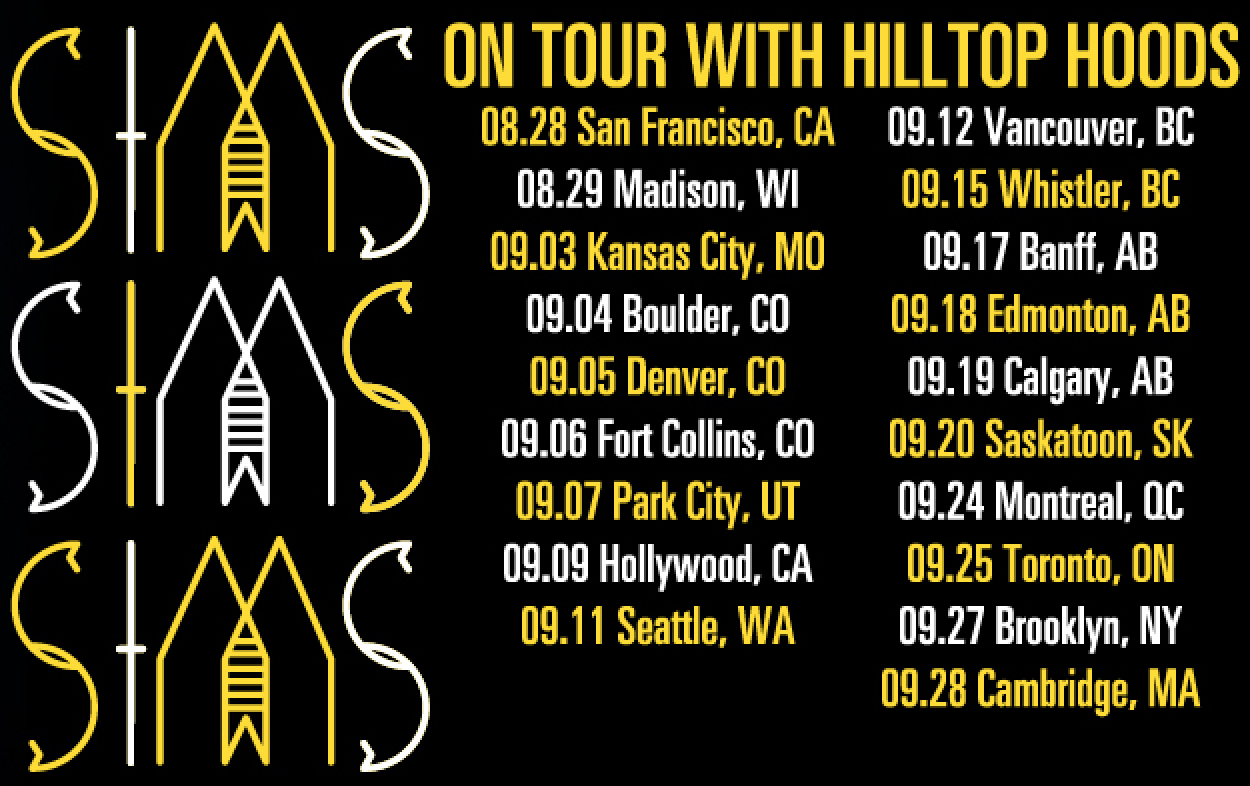 Sims will stop back home quick on August 30th for our big co-headlining Doomtree crew show at the MN State Fair Grandstand! This is going to be one for the ages for real. We'll be joined by Brother Ali, Bob Mould, Cloud Cult, Har Mar Superstar, and The Cactus Blossoms for the all MN lineup. SO EXCITED! Click HERE for tickets and more details.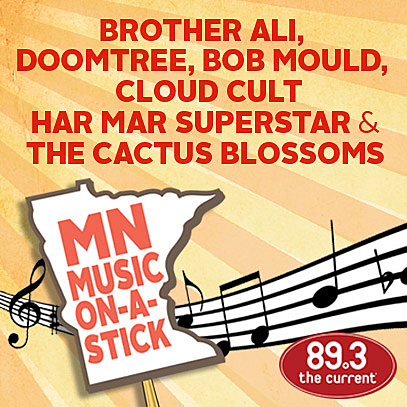 Alright, I think that's probably plenty of Doomtree-related news for one post. I'll leave you with some more Local Bonus Jams, as the Twin Cities continues to churn out new music and videos at an alarmingly awesome rate. First up is a new collabo song from Lizzo and Caroline Smith, with production from Tickle Torture. I've been practicing with Caroline's band in preparation for this joint Lizzo/Caro show at First Avenue on September 27th (tix HERE), and I can now safely say that show is gonna be completely NUTZ. This song especially. Check out "Let Em Say" below.
https://www.youtube.com/watch?v=vtJcMyDCFBk
The young gunner Dwynell Roland just dropped a new video from his soon to be released Factors EP. Check out "98 Regal" below.
As I mentioned up above, Adam Dunn has just released a bunch of new videos in his ongoing Lights and a Backdrop series. You saw Sims' excellent "SIMS JONG IL" vid up at the top, now check out joints from a ton of other talented Twin Cities artists including Sifu Hotman, Chantz Erolin, #MPLS, Actual Wolf, Toki Wright and Big Cats, and Longshot.
Sifu Hotman – "First Avenue Funeral"
Chantz Erolin – "Dark Horse"
#MPLS – "The Ride"
Actual Wolf – "Queen of Carolina"
Toki Wright and Big Cats – "Overhead"
Longshot – "Keep Walking"
And we gotta close it all out with the Video Bonus Jam to end all Video Bonus Jams. Watch Sims' new "SIMS JONG IL" video below for the second time and get yourself seriously pumped up for the release of Field Notes on September 2nd! Remember, the pre-order ends this Sunday at midnight (get yours HERE).
OK, that does it for this post. This past week was a little too insane to snap any Bonus Baby Pics, but I'll make up for it next week, I promise. Hope you all have a great week, and I'll see you next Tuesday with a brand new TWL celebrating the official release of Doomtree's Every Single Day book!
— Beak
Twitter: @_LAZERBEAK
Instagram: @lazerbeak
SUPPORT THIS BLOG LYFE. TUESDAYS WITH LAZERBEAK SHIRTS AND POSTERS AVAILABLE NOW!!!