Welcome back to Tuesdays With Lazerbeak! It brings me great joy to announce that Doomtree's massive 500 page Every Single Day photo book has now been officially launched out into the world!!! It's been over two years in the making, and an insanely huge shout is in order to our very own Paper Tiger, who meticulously compiled, culled, and laid out the thousands upon thousand of pictures that make up this seven pound beast. This really is the most proud I've been of any of our nearly 50 releases. It's just the coolest.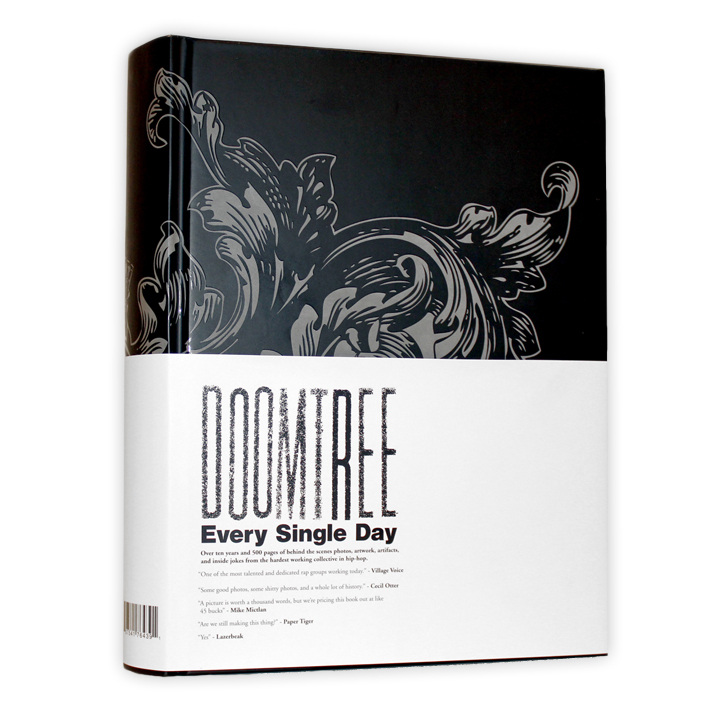 For the over 850 of you that pre-ordered, thank you so very much. All the books shipped out last week, and I know that many have already landed on doorsteps. We really appreciate all the continued support, and the money brought in from the book pre-order is already being put to good use on recording studio invoices for this new crew album. The Doomtree circle of life economy marches on! If you've been on the fence about picking this thing up, just check out the behind the scenes Story Time With Doomtree video and grab a copy for yourself or a friend over at the Webstore right HERE.
In celebration of the book finally coming out (and also by a decent sized coincidence), we're going to be playing one of our biggest release shows ever at the Minnesota State Fair Grandstand this Saturday, alongside big time hometown legends Brother Ali, Bob Mould, Cloud Cult, Har Mar Superstar, and The Cactus Blossoms. Check out the full day's schedule HERE, and then swoop up your tickets right HERE. This one is going to be completely NUTZ.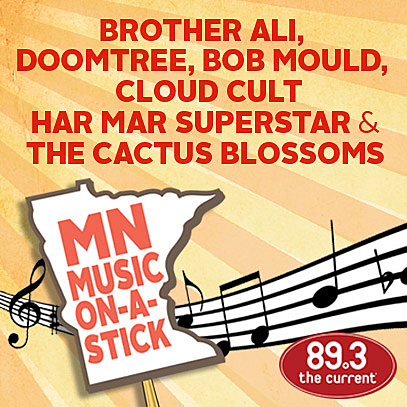 Since The Current is throwing this party and also currently stationed at the State Fair all week, we've decided to throw a straight up Doomtree Current Takeover on the days leading up to the big show. On Sunday night I stopped by The Local Show to talk to Dave Campbell about what the rest of the year has in store for the crew (audio HERE). Then yesterday Sims stopped by their State Fair booth to play some new songs off of Field Notes live. Dessa will be by this afternoon, followed by Mike on Wednesday, and Stef on Thursday. They'll each be playing a few songs live and chatting on air about all the new things they have in the works. Check out the whole schedule below. You can listen at 89.3FM in the Twin Cities metro area, or stream worldwide at thecurrent.org.
Monday 8/25 – Sims (4:30-5:30 CST)
Tuesday 8/26 – Dessa (4:30-5:30 CST)
Wednesday 8/27 – Mike Mictlan (4:30-5:30 CST)
Thursday 8/28 – P.O.S (4:30-5:30 CST)
Speaking of Sims, he just recently dropped a #LAAB video for his excellent new song "SIMS JONG IL," which should be applauded for (among many things) turning Nic Cage and David Hasselhoff into verbs. Truly incréible. Check it out below.
Field Notes officially drops this coming Tuesday (9/2)! Thanks to everyone that pre-ordered the album. If you haven't picked it up yet, you can still pre-order digitally through iTunes and get lead single "Uh Huh" as an instant download. Click HERE for that.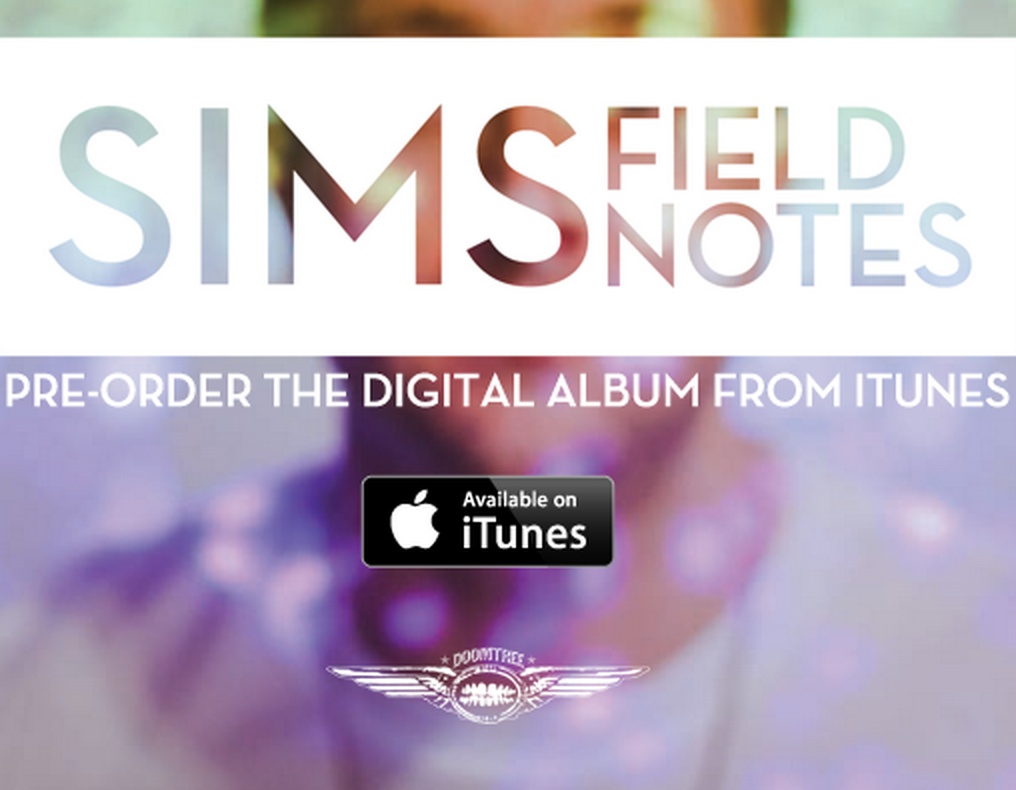 Sims will be hitting the road this week to kick off a month-long tour of the US and Canada in support of Field Notes, accompanied by Australia's very own Hilltop Hoods. They'll be playing San Francisco this Thursday and Madison on Friday. Check the flyer below for cities and dates, and click HERE for all the ticket info.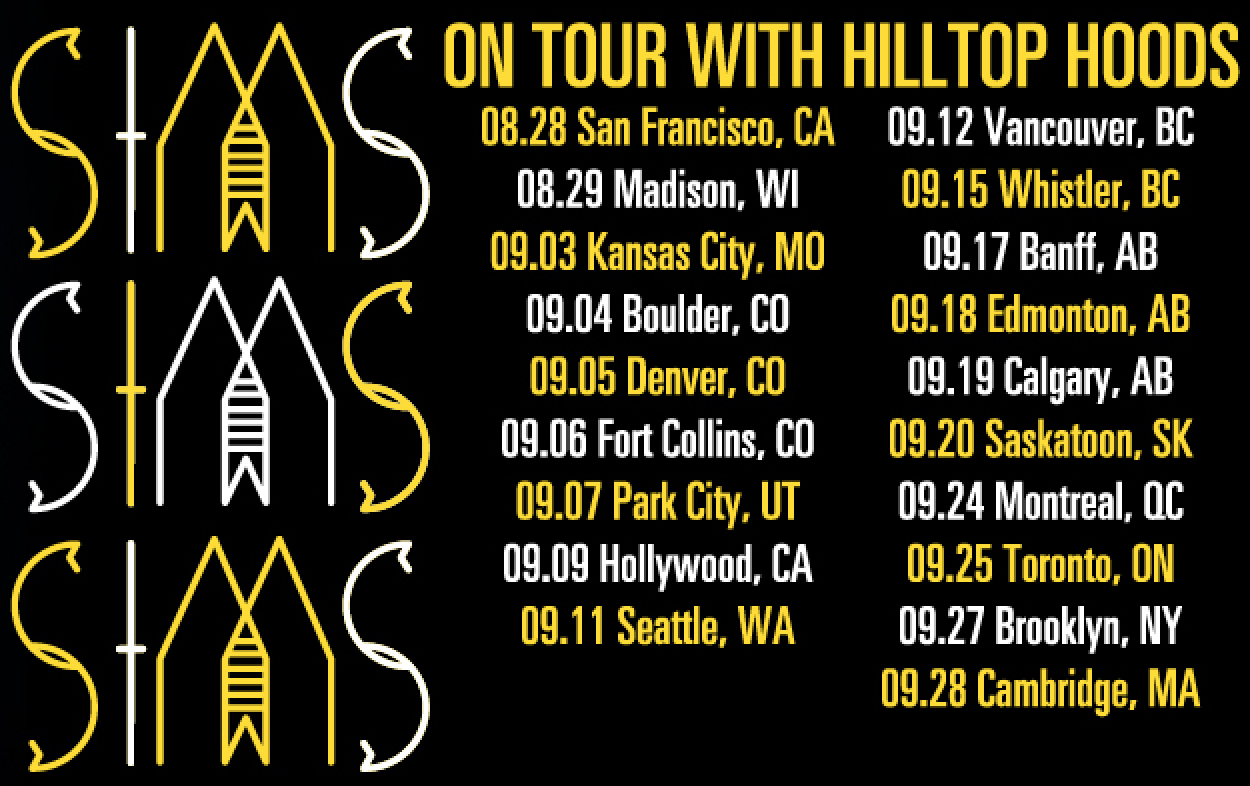 Alright, that does it for Doomtree-related music news this week. Let's get into a couple cool new Bonus Jams. With all the crazy stuff going on over at DT Headquarters I haven't had too much time to check out any new music aside from the crew, but there have been two albums that came out this past month that have still gotten some serious play at the Mader household. After like 20 years in the game, Spoon just dropped one of their best albums ever (which is saying something). I remember picking up Telephono in a used record store in Ohio as a kid, just because of the Matador logo. Pretty crazy to see how far they've come. Check out a couple of the singles from They Want My Soul below. The whole album rules pretty hard. Excited to finally see them live next month.
FKA twigs just released her first official full-length, LP1 (naturally), and it really is as good as everyone says it is. Although the videos might be even better. Check out "Two Weeks" and "Pendulum" below.
https://www.youtube.com/watch?v=Cw6H9YsTLek
And lastly, here's a video of roughly one million UK grime legends all rapping together in the booth for Mista Jam's BBC Radio 1Xtra Show. Enormous shouts to my UK doppelganger (and informant of all things grime) London Ass Sam for sending us this link. Check out Dizzee Rascal, BBK, Lethal Bizzle, Fekky, Footsie, General Levy, and TEEEEEEEEEEEMPZ on this insane Grime Takeover. You will not be able to stop watching. SO GOOD.
I'll leave you with a good amount of Bonus Baby Pics, since I haven't been keeping up with this as much over the last month or so. The Party of Five is alive and well. The TWINZ are gonna be six months old in a few weeks (insane) and Penny is well into her not-so-terrible twos. Things had been going so well in fact that we decided to brave the MN State Fair this past Saturday with the whole fam. Here's what most of that day looked like. Horse Show Manager for real.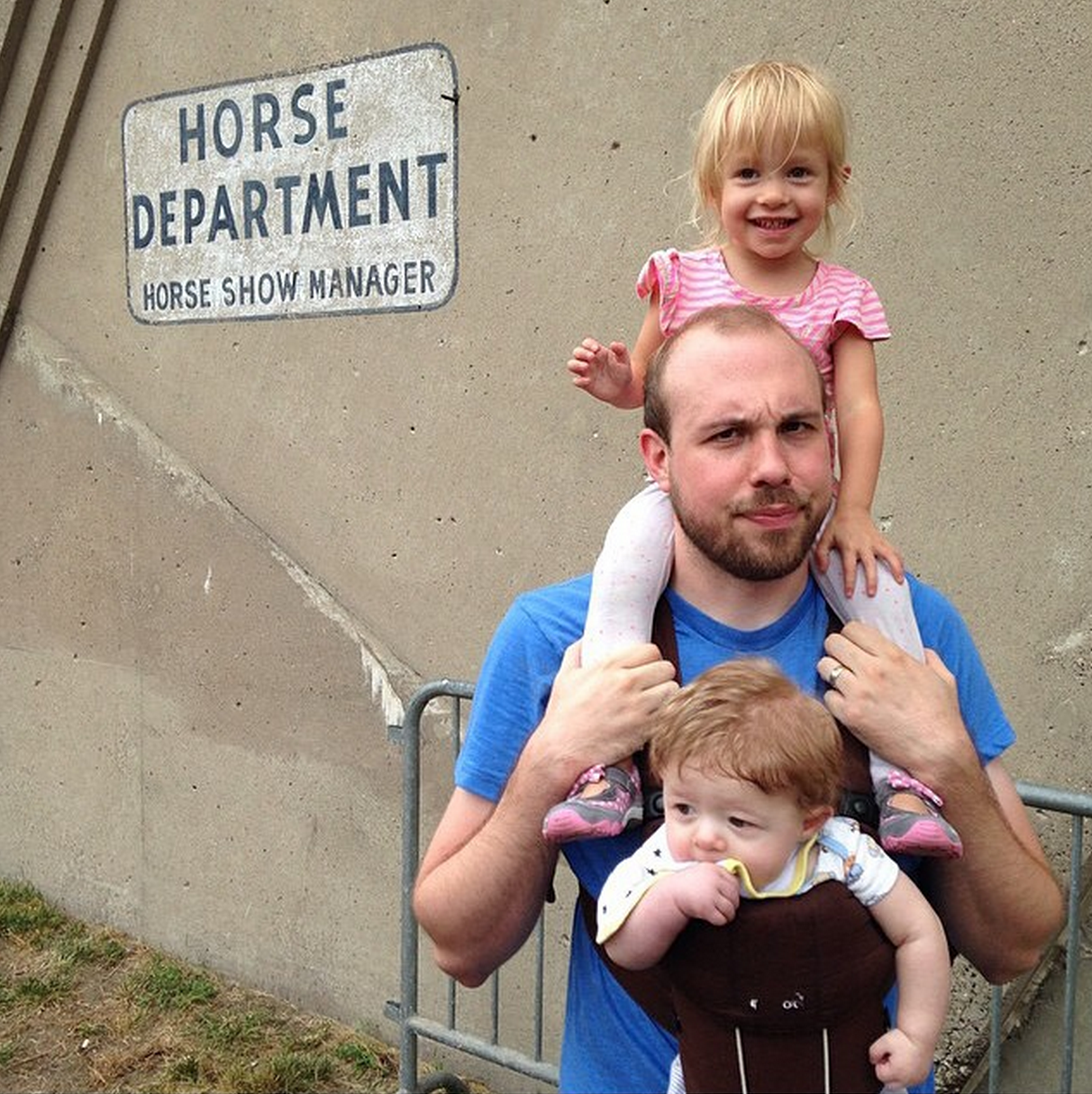 The reign of Crab Man Cam is officially over. Just look at this guy. Seriously, I'm desperate for a new nickname. Clam Hands Cam doesn't quite cut it.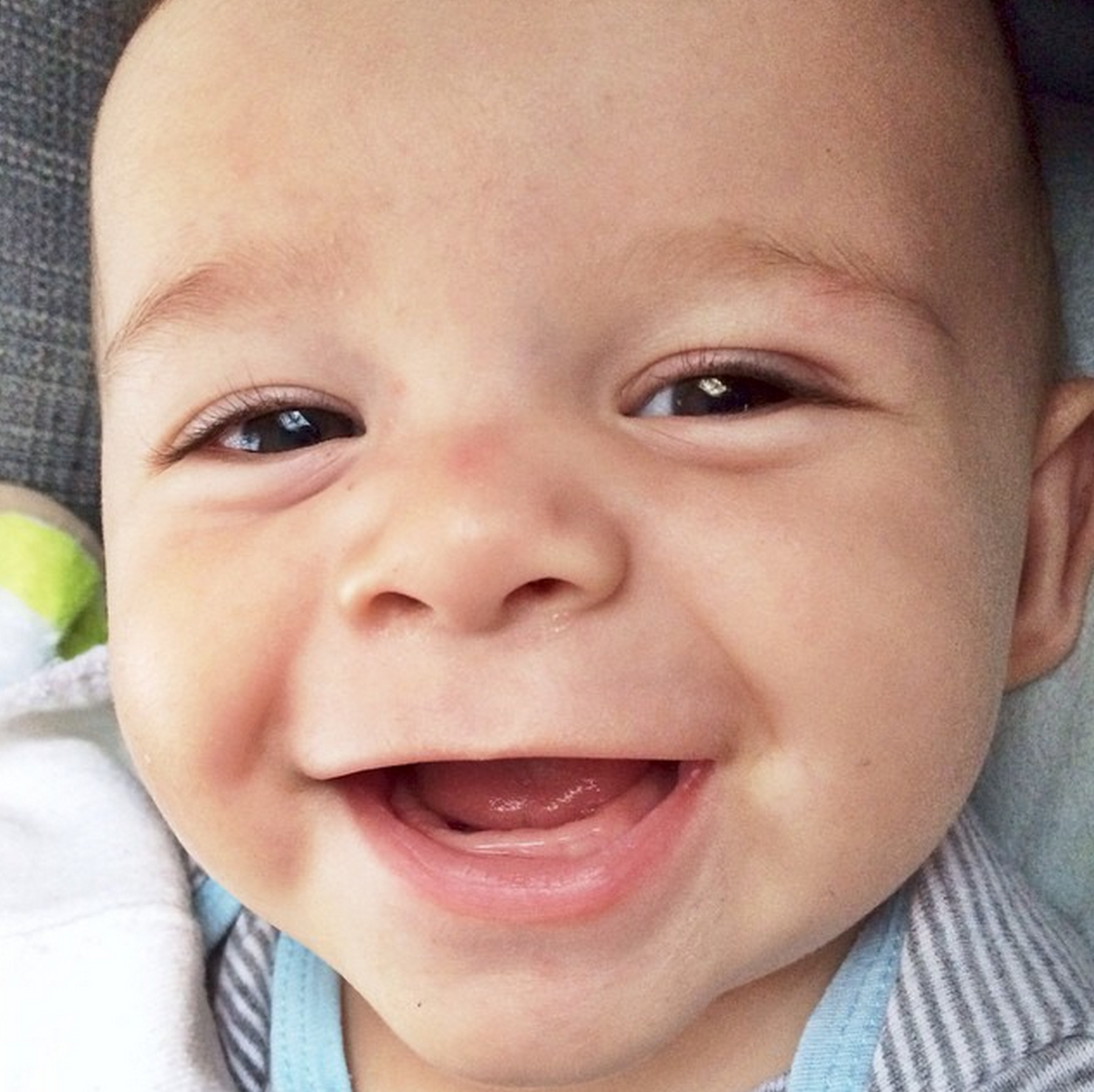 And here's Laidback Lou awake for once and rocking a cool Exorcist pose. Easily one of the craziest dudes in the game.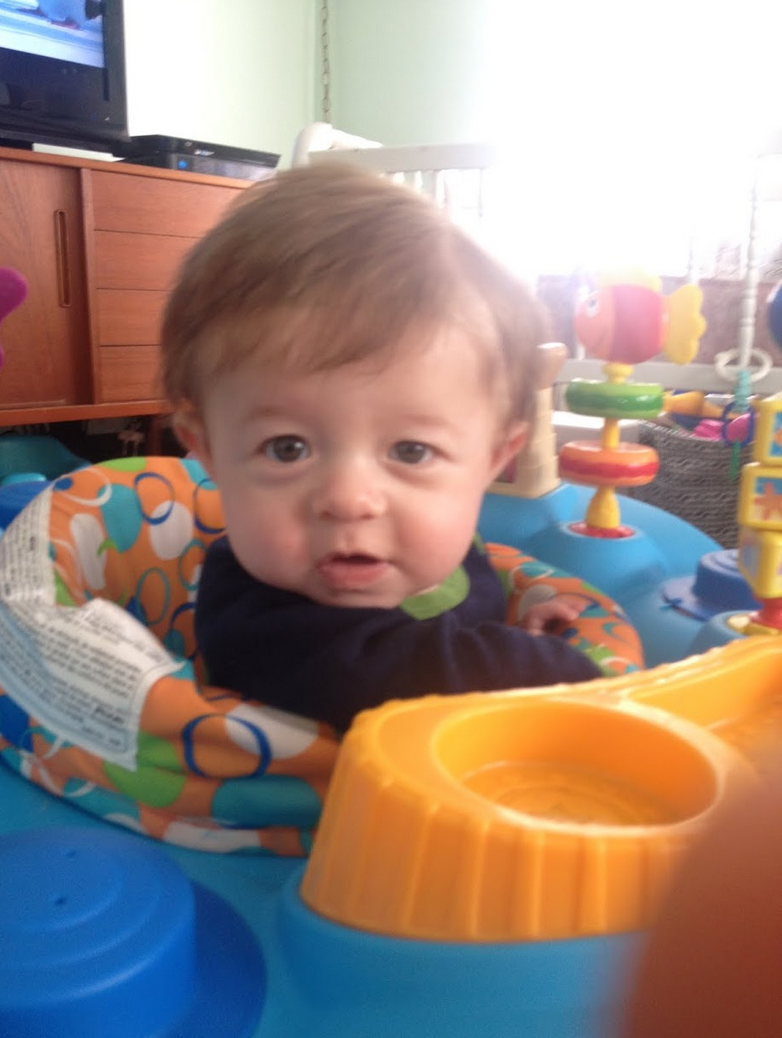 Here's Cam sitting up and showing off some more. These will be the last pictures you see of these guys sans baby helmets for awhile. We go in tomorrow to get them put on, and it sounds like they'll stay on for around 4-6 months. Should make for some pretty hilarious situations. I'll tell you all about it.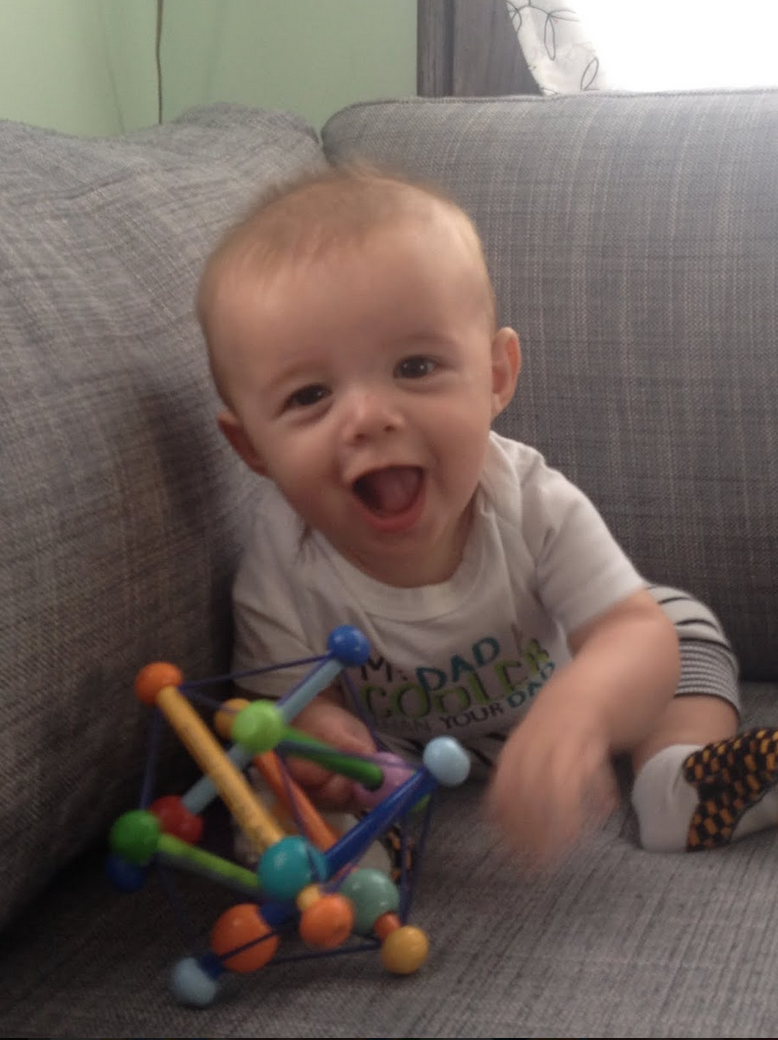 Can't forget about P! Here she is kicking it with a cool gorilla statue at the zoo.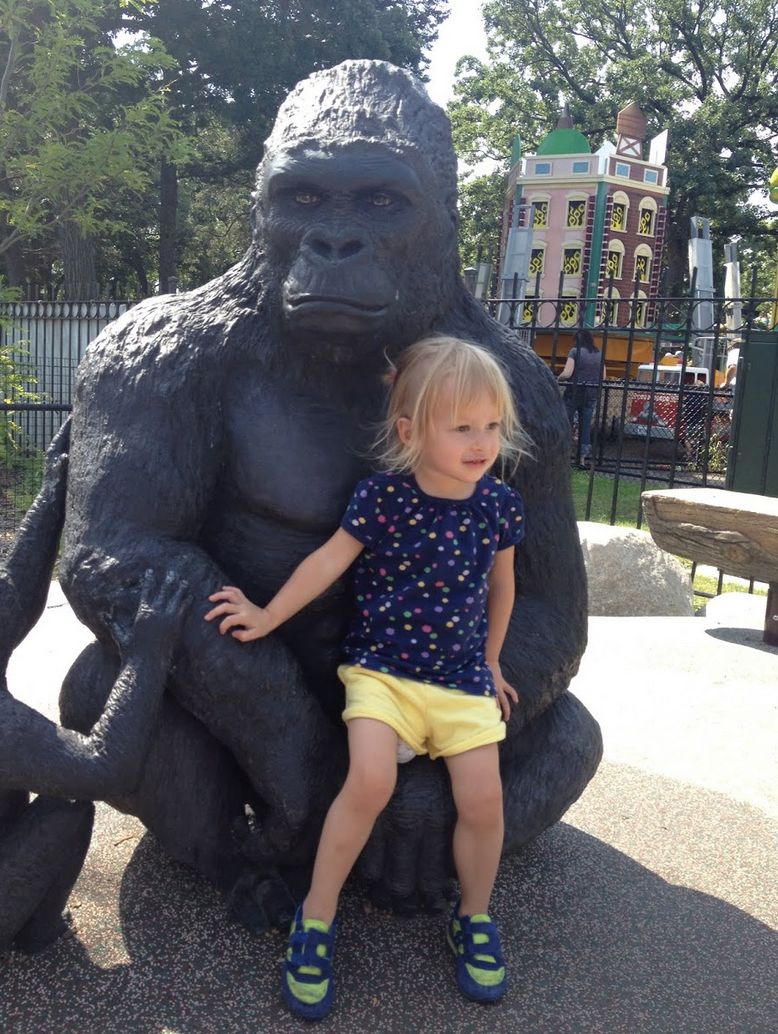 And here's Penny hard at work on yet another groundbreaking model pose guaranteed to shock the fashion world in 2015. This is her "no big deal just hanging having a chill time" look. Attention all clothing department stores: This kid would probably sell a ton of clothes for you. GET YOUR MONEY UP AND BRING ON THE ENDORSEMENT DEALS!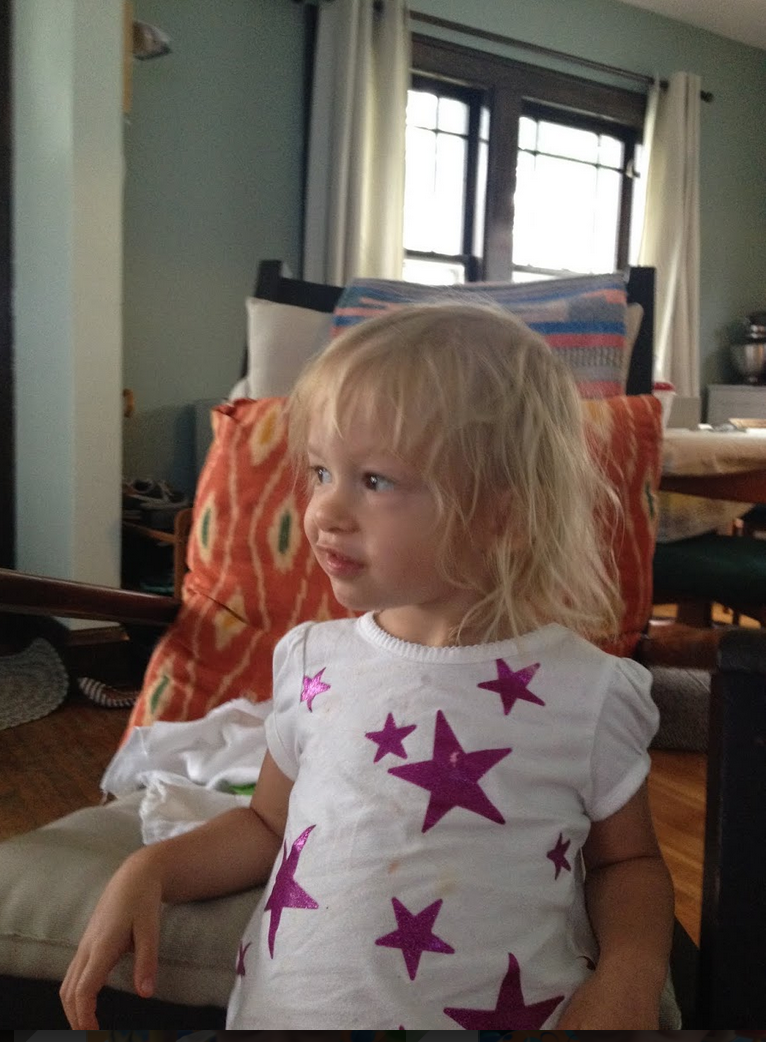 Sorry, always bringing it back to business. Anyways, you get the idea. That about does it for this post. I hope you all have a wonderful week, and we'll look forward to seeing a ton of you out at the State Fair on Saturday. Happy Every Single Day Day! See you next Tuesday for sure.
— Beak
Twitter: @_LAZERBEAK
Instagram: @lazerbeak
SUPPORT THIS BLOG LYFE. TUESDAYS WITH LAZERBEAK SHIRTS AND POSTERS AVAILABLE NOW!!!