Hello and welcome back to another round of Tuesdays With Lazerbeak! I'm gonna kick things off today with yet another new and awesome video. I love how these have been rolling out at such a frequent pace lately. The good people over at TPT just world premiered Doomtree's half-hour episode of The Lowertown Line! Back in December, camera crews crashed one of our Blowout planning meetings and interviewed us all on just how exactly Doomtree works and what the past decade-plus has been like. Then they set up shop in the Varsity Theatre and filmed while we performed one of our tenth annual Blowout shows, exactly 10 years from the date of our first. So cool. Check out the entire episode below, and click HERE for some extra concert footage. Enjoy!
The All Hands Tour is currently on a very brief intermission while the dudes get a little rest back home and remember what it's like to not sleep on bus bunks. I just wanted to quickly say that the support from everyone on this first leg of tour has been seriously amazing. NINE SOLD-OUT SHOWS! That's like 3 out of every 4 shows, dudes. Thank you so much to everyone that has made it out so far and shown the gang tons of love. It was awesome to fly out to NYC, Chicago, and Madison and experience the mayhem first hand. Our friend Chad Kamenshine came out to the big New York show at the Highline Ballroom last week and snapped some great photos. For those of you on the left side of the country, here's a glimpse at what to expect when this thing rolls through your neck of the woods next month. You can check out even more of Chad's photos from the night over at The Artistree right HERE.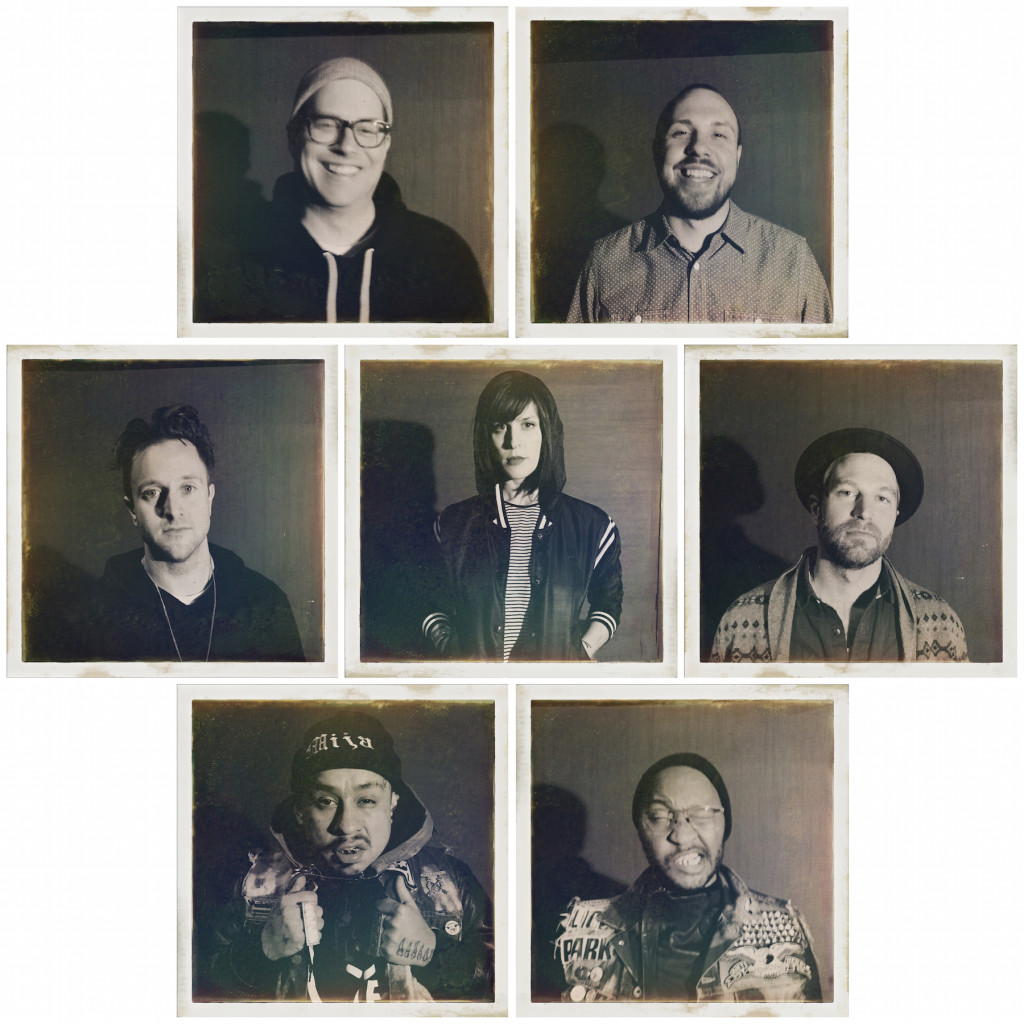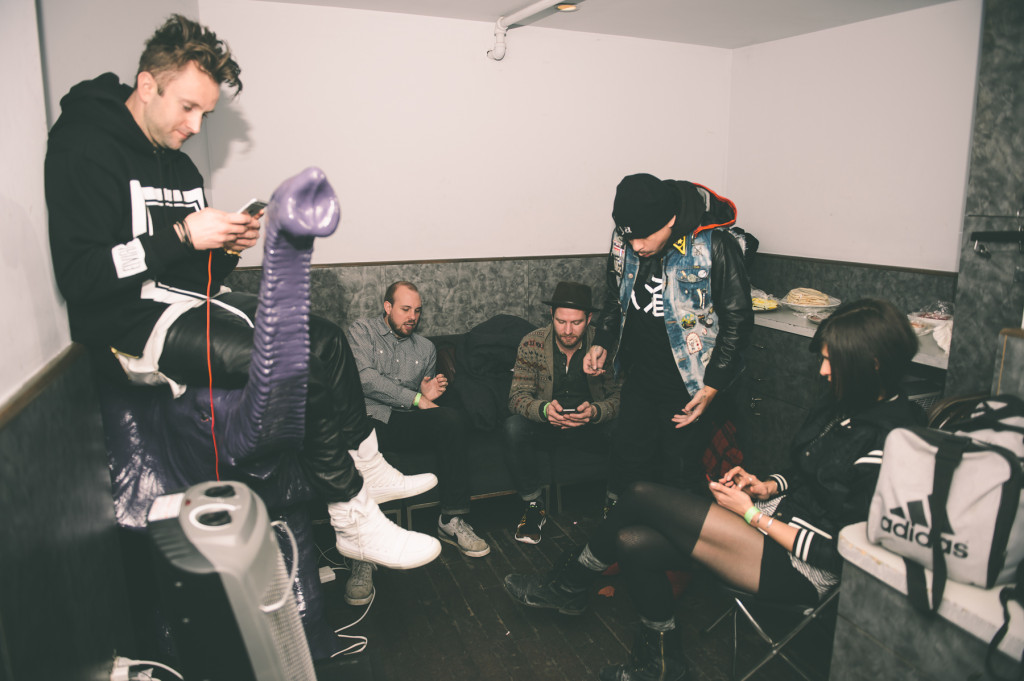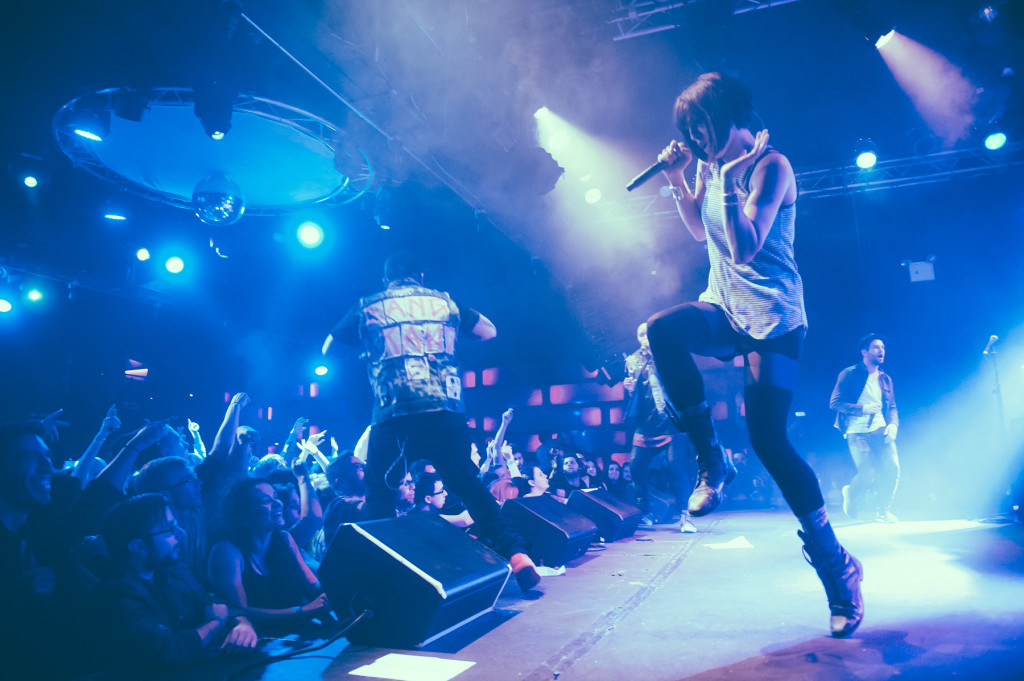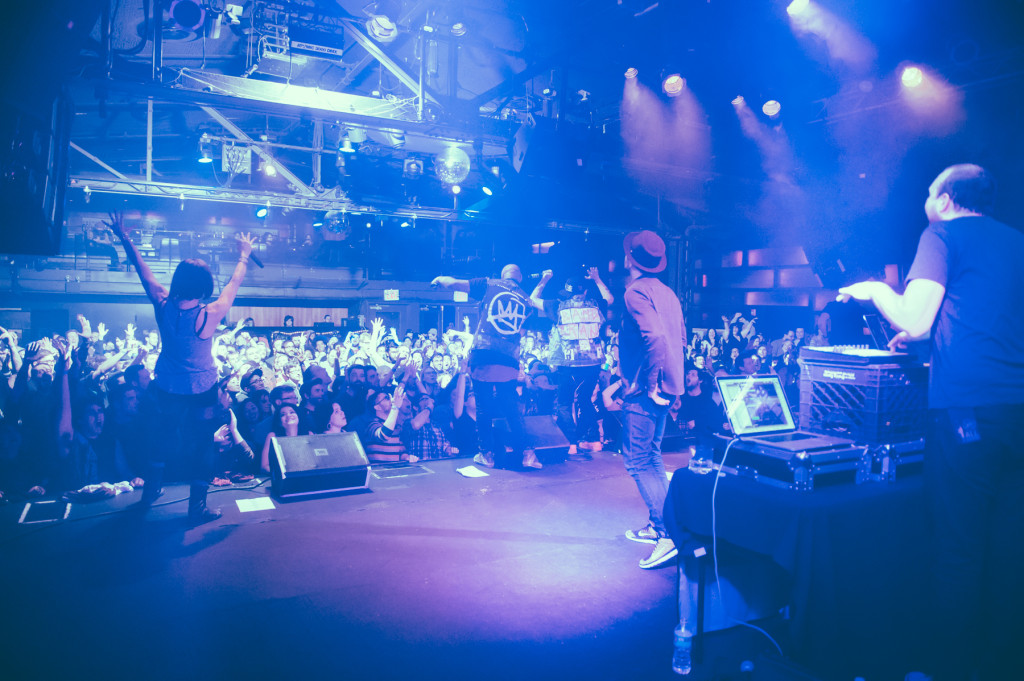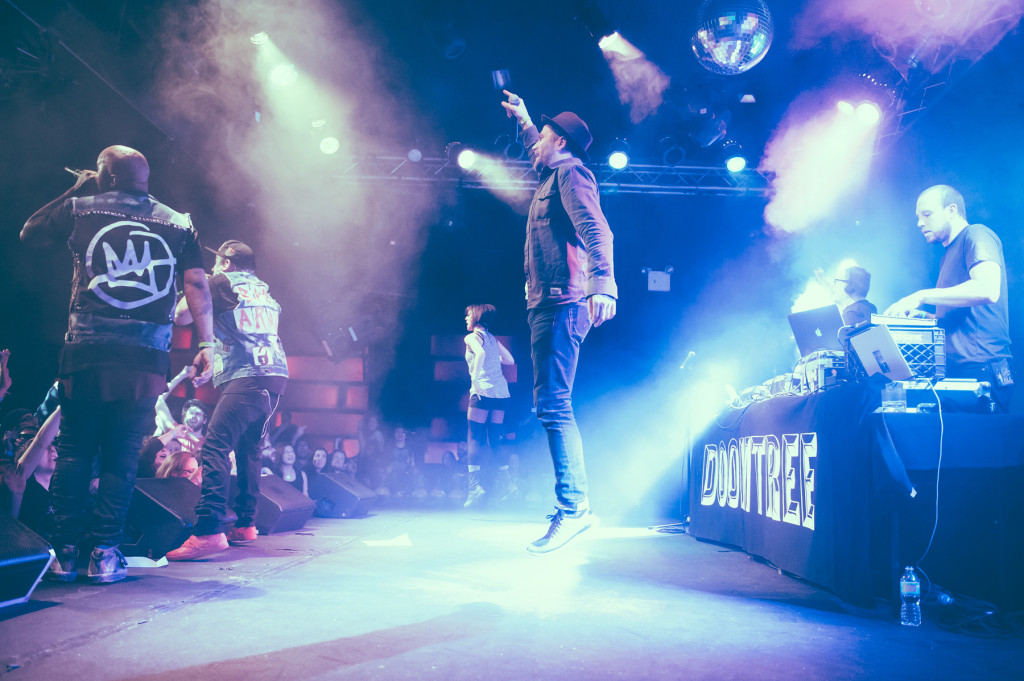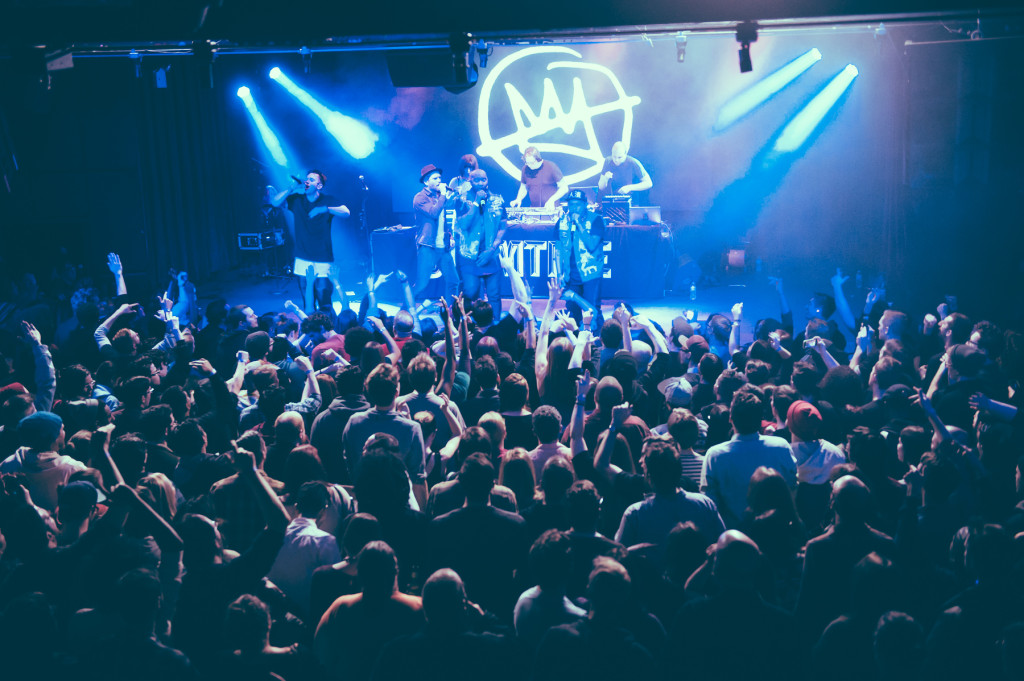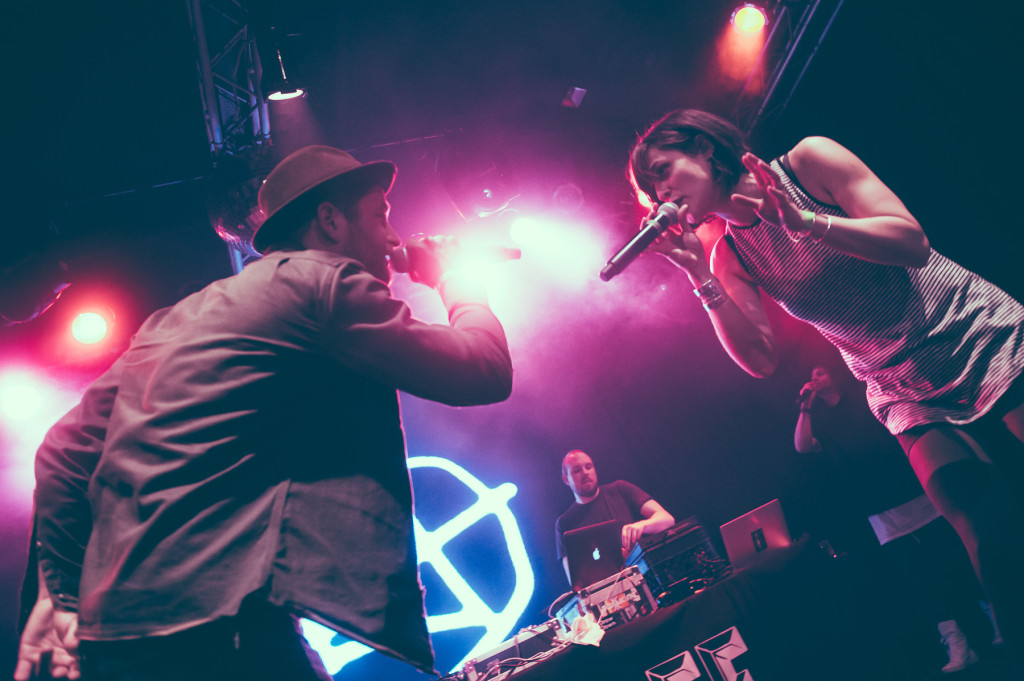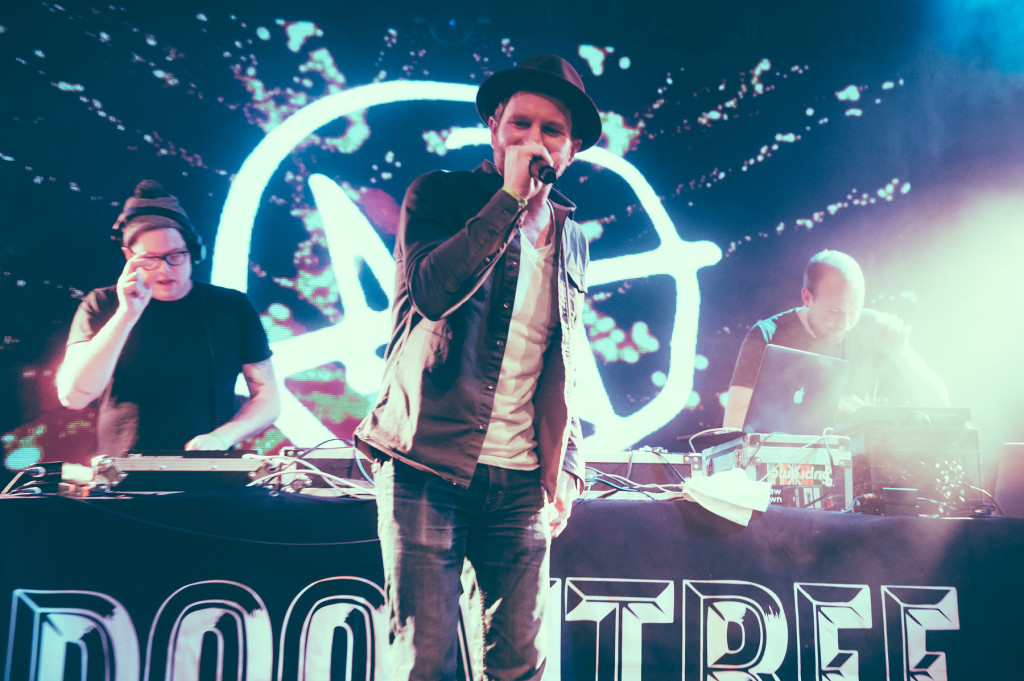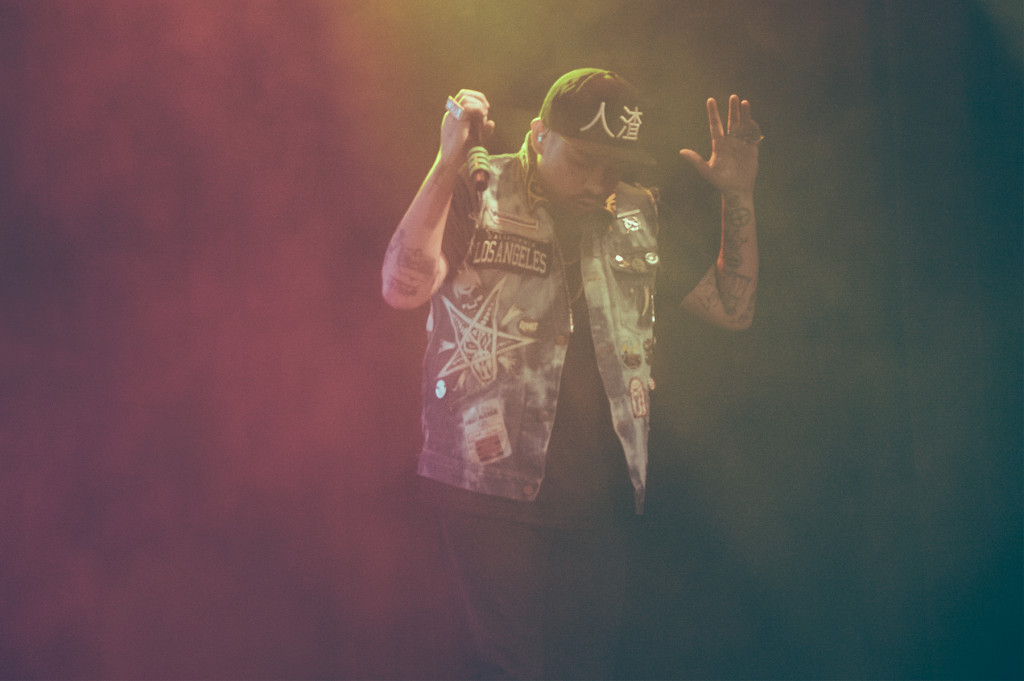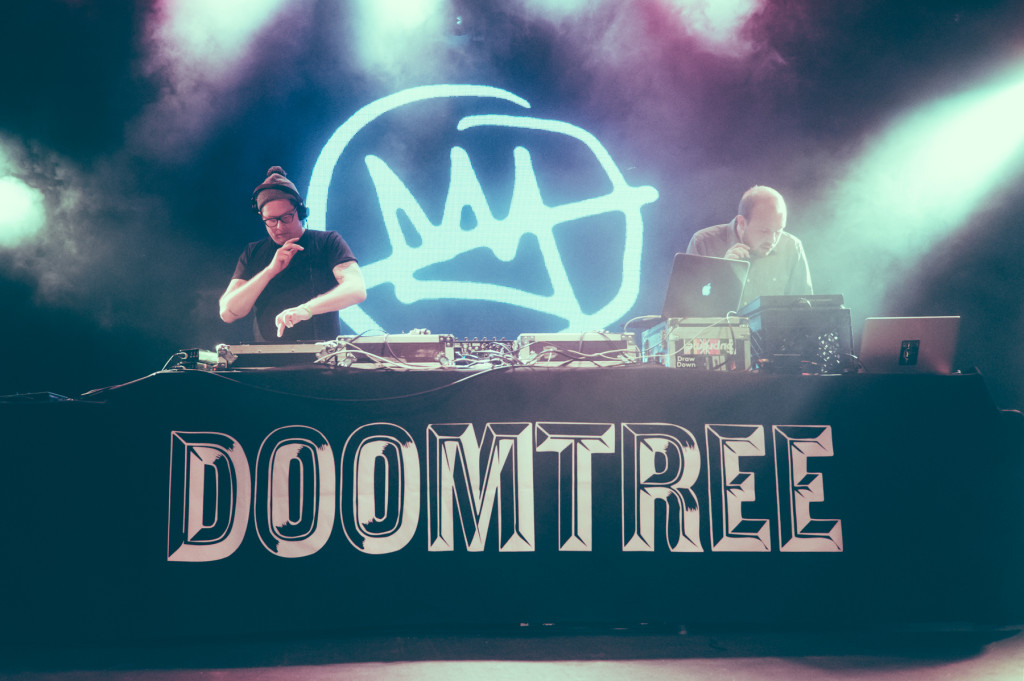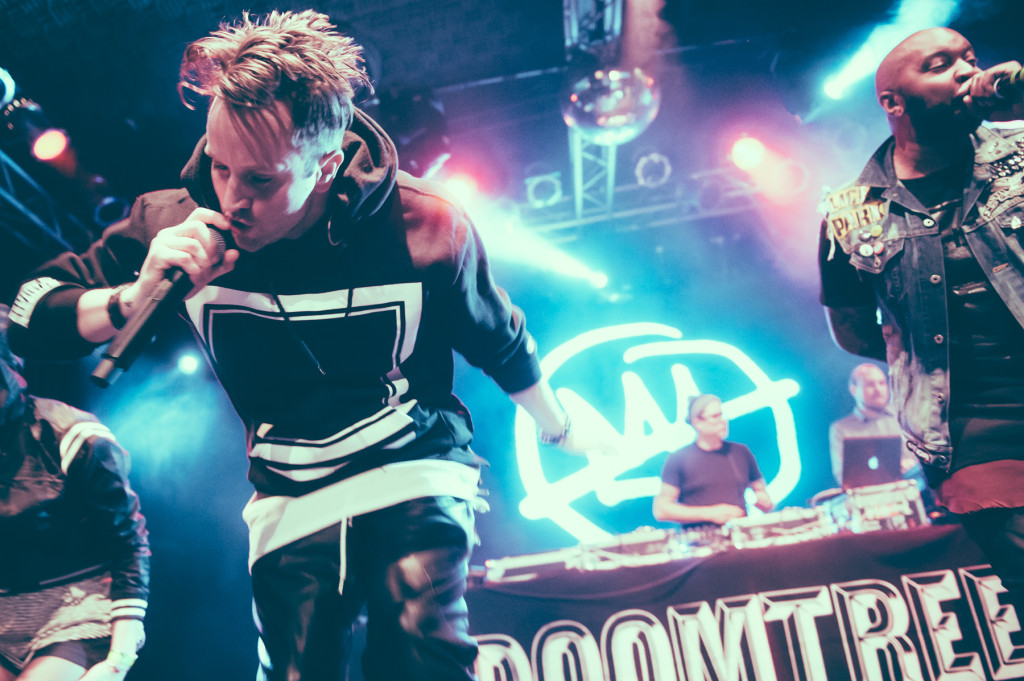 The dudes are charging up for the start of Leg 2 next week, but in the meantime… We've got a SOLD-OUT hometown show at First Avenue to attend to tomorrow night (2/25)!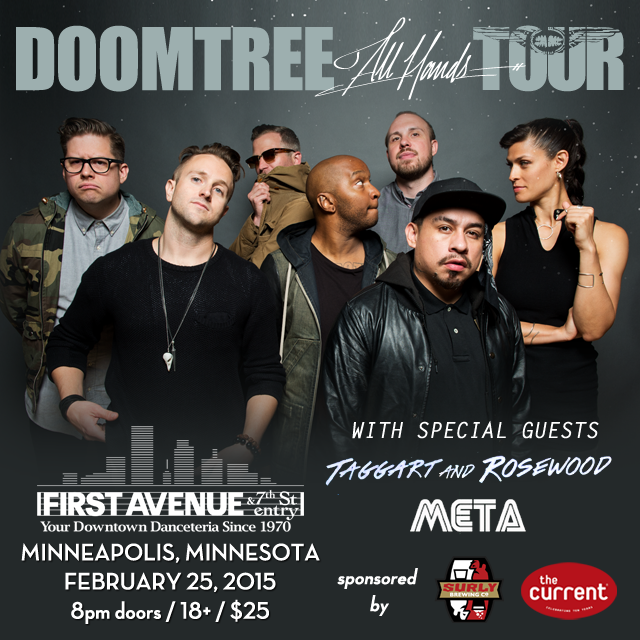 Can't wait to be back at this legendary venue to celebrate the release of All Hands. If that weren't special enough, the night will also double as the the official Surly Doomtree can release! First Ave and The Depot will have tons of these bad boys stocked and ready to roll. STILL CAN'T BELIEVE THAT WE HAVE OUR OWN BEER! Huge shouts to Cecil Otter and Surly's Michael Berglund for designing possibly the greatest looking beer can in all of the land. That Miller Lite throwback joint is great, don't get me wrong, but this one takes the cake.
To continue in the celebration of this awesome collaboration, we're heading down to Iowa with Surly next Tuesday for the launch of their Iowa Invasion! We'll be rolling to Des Moines with the Surly crew and a bunch of lucky winners during the day, and then headlining a big show at Wooly's later that night. You can check out all the sweet deetz below and grab tickets right HERE. Advance tickets are super cheap to this one, so make sure you get yours now before they're all gone.
Then on the following day, March 4th, the second leg of the All Hands Tour will officially kickoff in Omaha! The dudes will be making stops throughout Colorado and Utah before hitting the Pacific Northwest and heading down the coast, through the Southwest, and out to Austin for the shock and awe that is SXSW (more details on that one real soon). Like I mentioned earlier, 75% of the shows on the first leg of tour completely sold out (most of them well in advance), and a ton of these upcoming shows are getting super close to that point as well. If you're trying to make it out to one of these special crew performances, I'd recommend grabbing tickets real soon. You can check out the flyer below for tour dates, and get even more show details and ticket information right HERE. So excited that Hellfyre Club will be along for the ride this time around. Legendary Rap Worldz Collide!!! These lineup is definitely not one to be missed.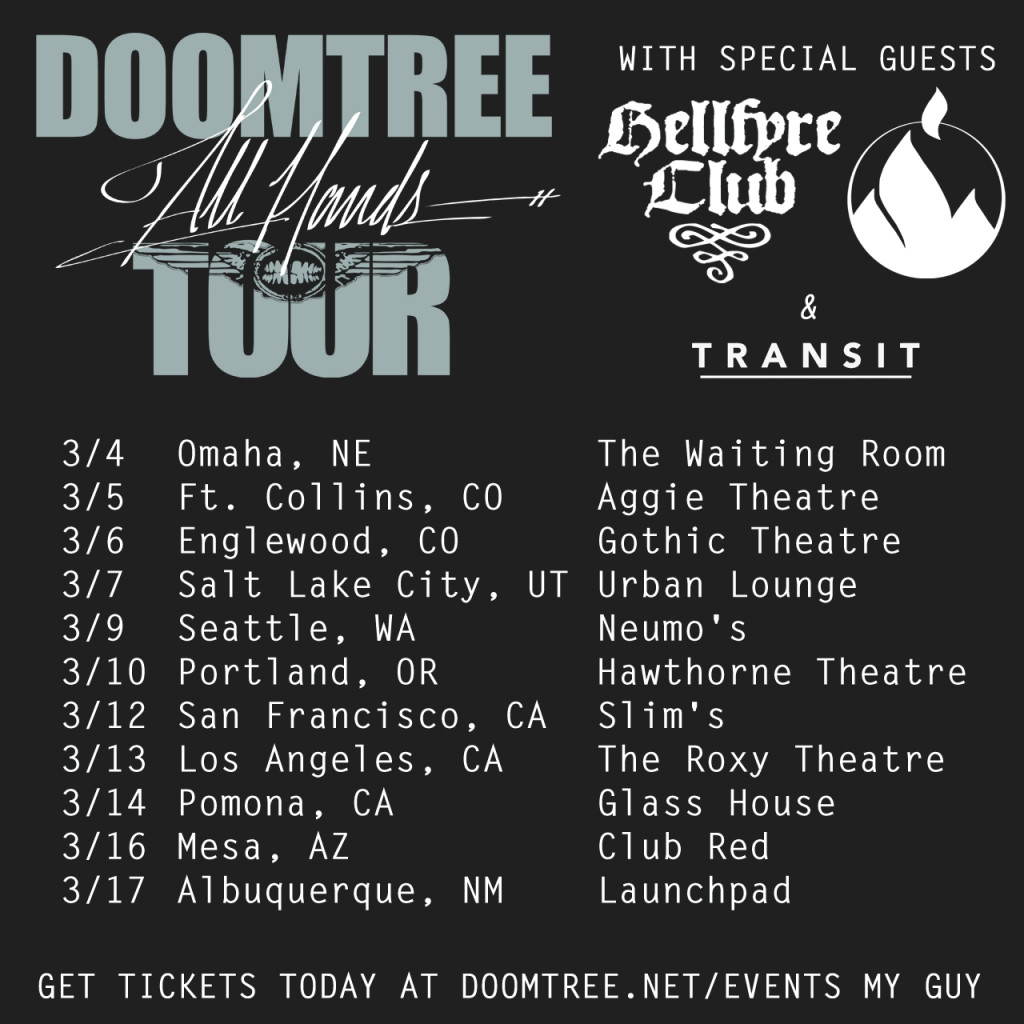 With all this travel and activity going on, It's important to remember to exercise your mind from time to time (especially when it's constantly getting blown away by insane rap shows), and for that reason…..Segue Streak Foreshadowing….. Dessa has fired up the old digital book club again! They're currently reading The Size of Thoughts by Nicholson Baker, and from what I hear it is completely ruling. If you'd like to join in on the literary fun, check out the #LitHop posts on Dessa's Facebook page (HERE) or Twitter account (HERE). Conversation happens on Wednesdays and Saturdays at noon Central, and this Wednesday they'll be discussing the essay "Rarity." It's only a few pages long (just my speed), so there's definitely still time to get in on the action. Here's a quick picture of Dessa with her nose to the grindstone, just to prove how real this whole thing is. Pretty sure an eye doctor would not recommend reading that close up, but to each their own.
You already know that all I've been doing is listening to the new Drake mixtape, so I'll spare you an entire Bonus Jams rant on that one for the time being. Even my  few friends that like Drake are probably borderline annoyed with me at this point. Instead, I'd like to get into an extremely rare and special Bonus Blowout Pics segment. Watching that Lowertown Line episode really got me reminiscing on what a crazy week the Last Blowout Ever truly was. Things have been so crazy with getting All Hands launched into the world that I don't think any of us had much of a chance to take it all in right away. In a very serendipitous twist of fate, our good friend Ben LaFond recently developed all of the black-and-white film that he shot throughout the entire eight day Blowout bonanza, and sent it my way to share with everyone. Check out the Lowertown Line episode again below, and then scroll through these great behind-the-scenes shots to relive the entire run. After that, you should immediately follow Ben on Instagram right HERE, because he totally rules at that thing. Enjoy!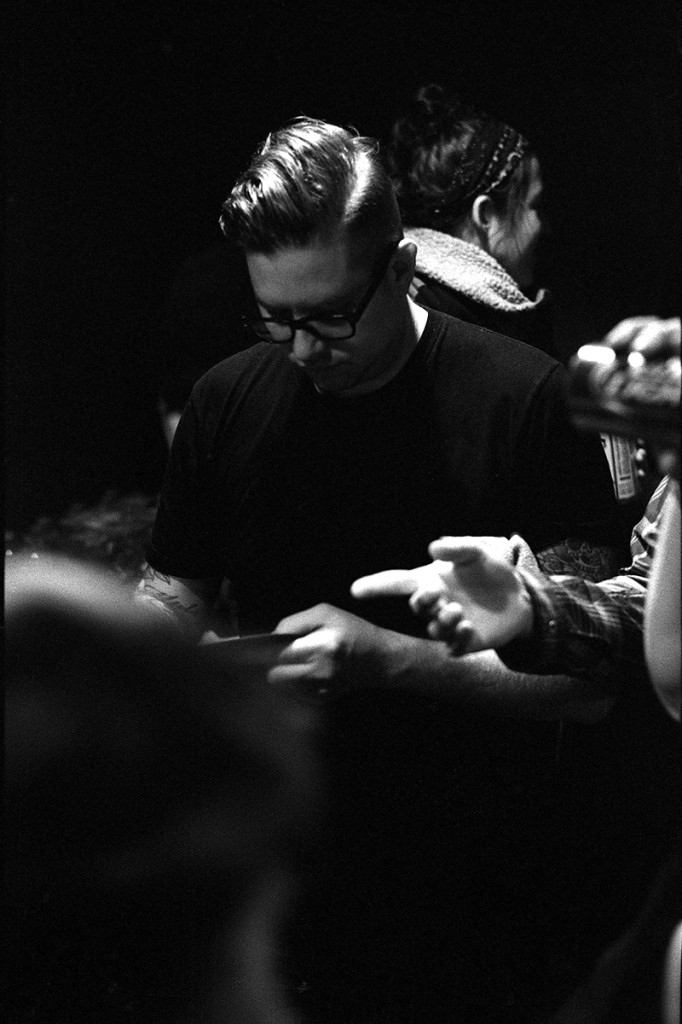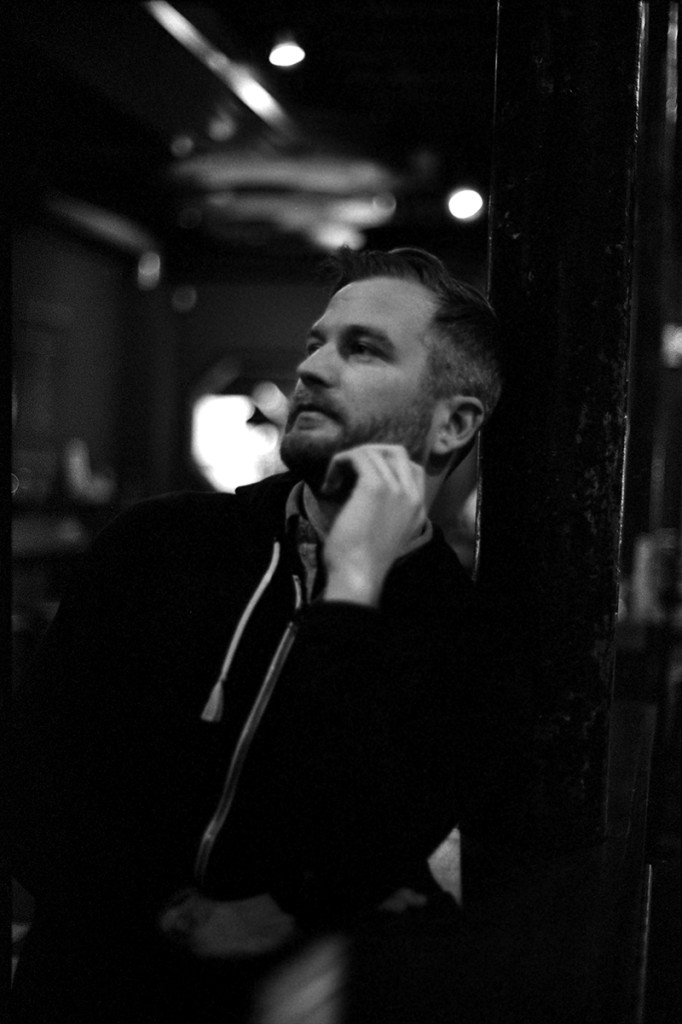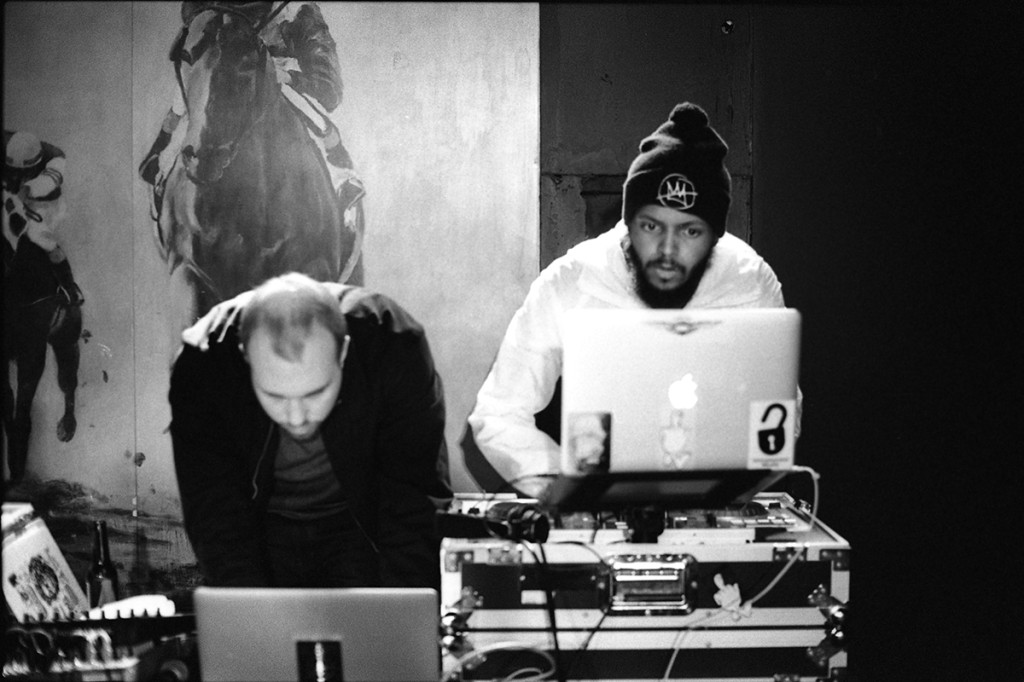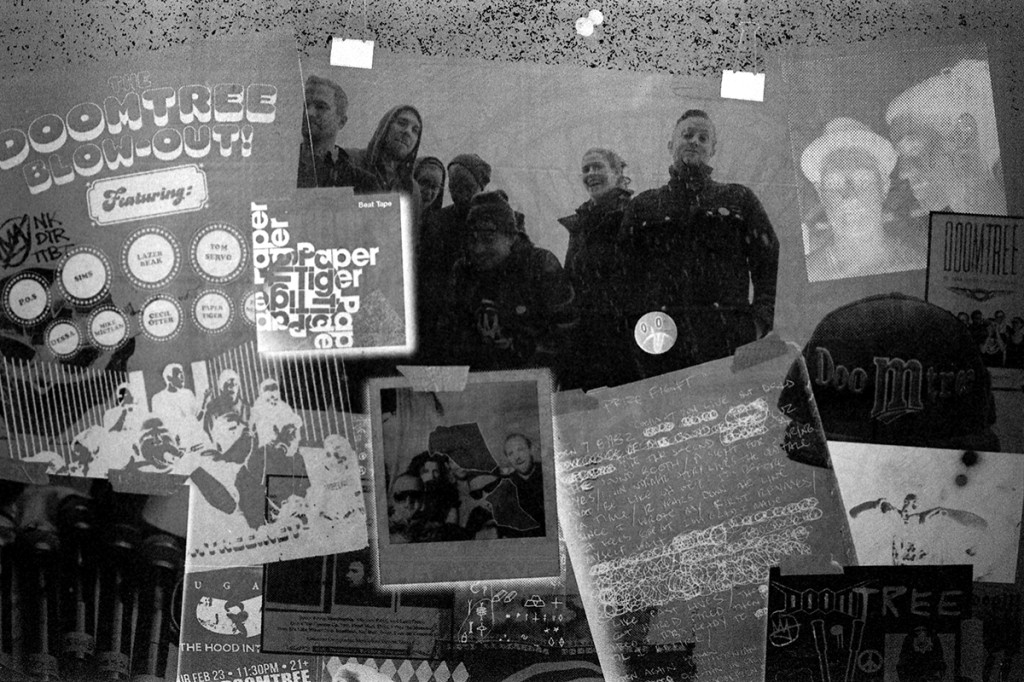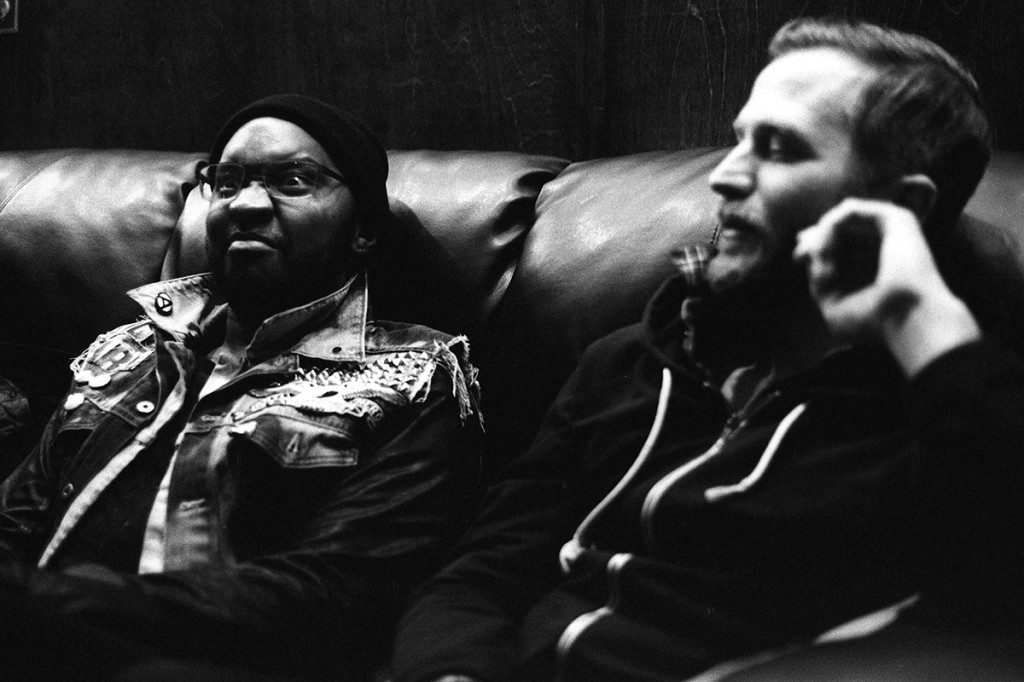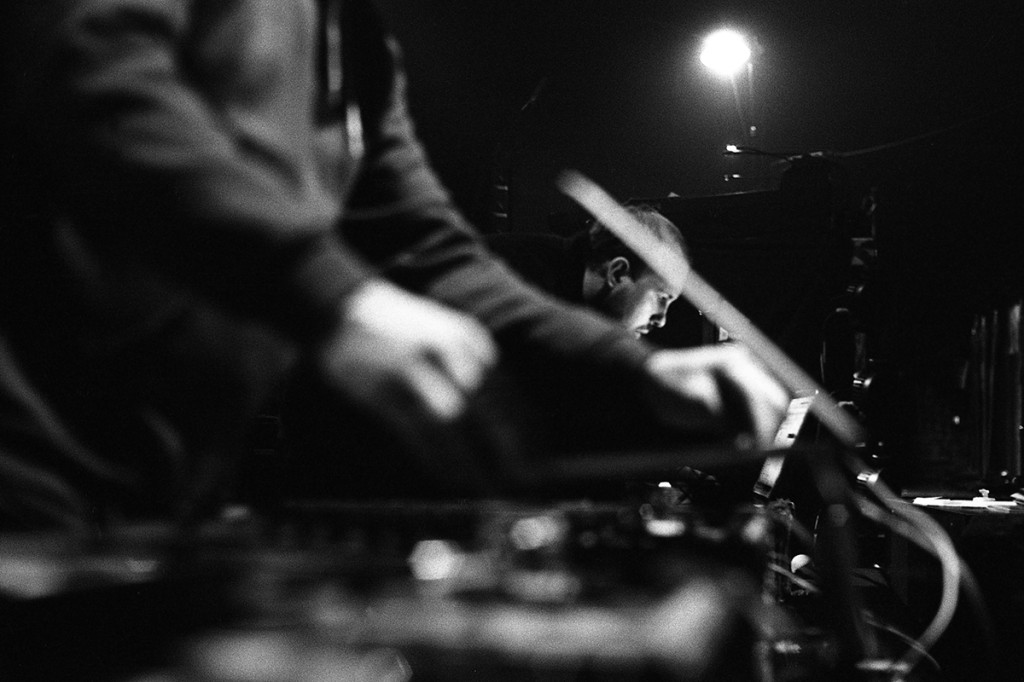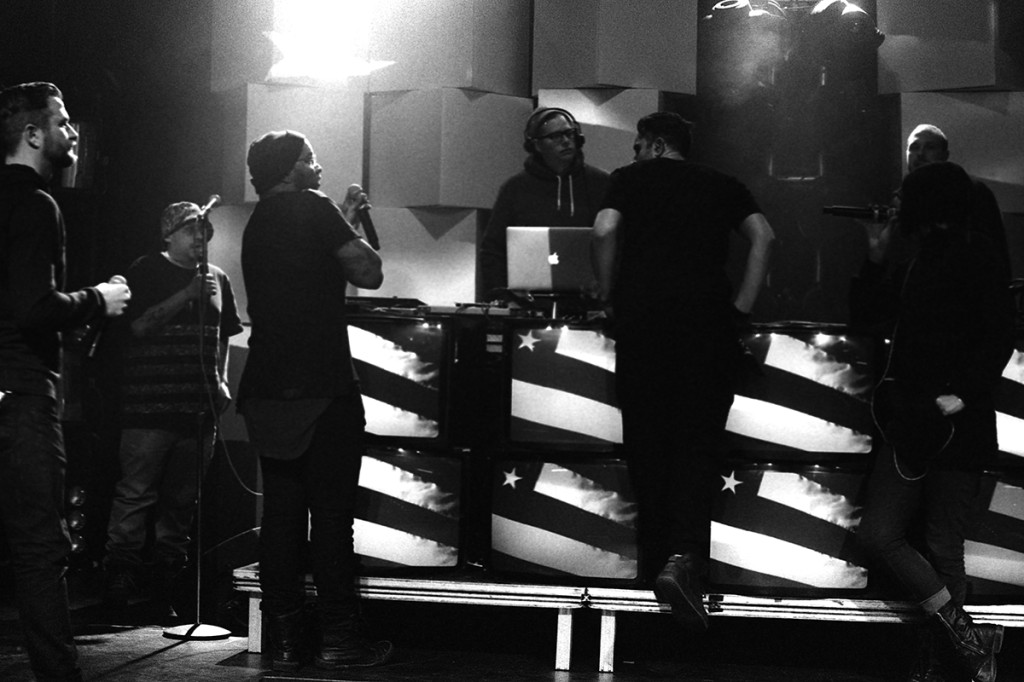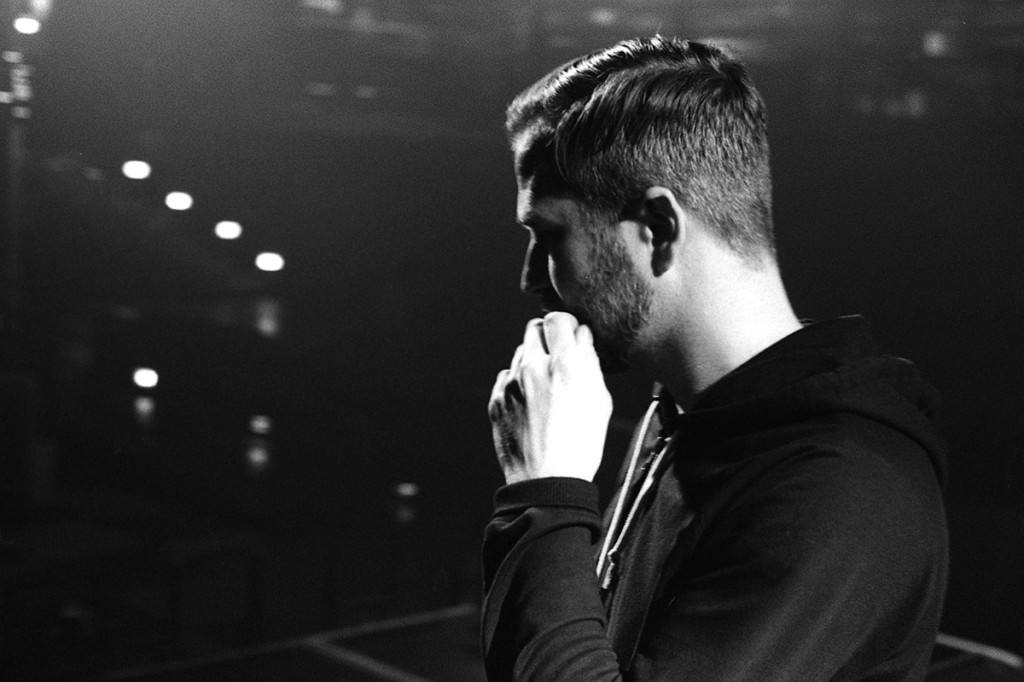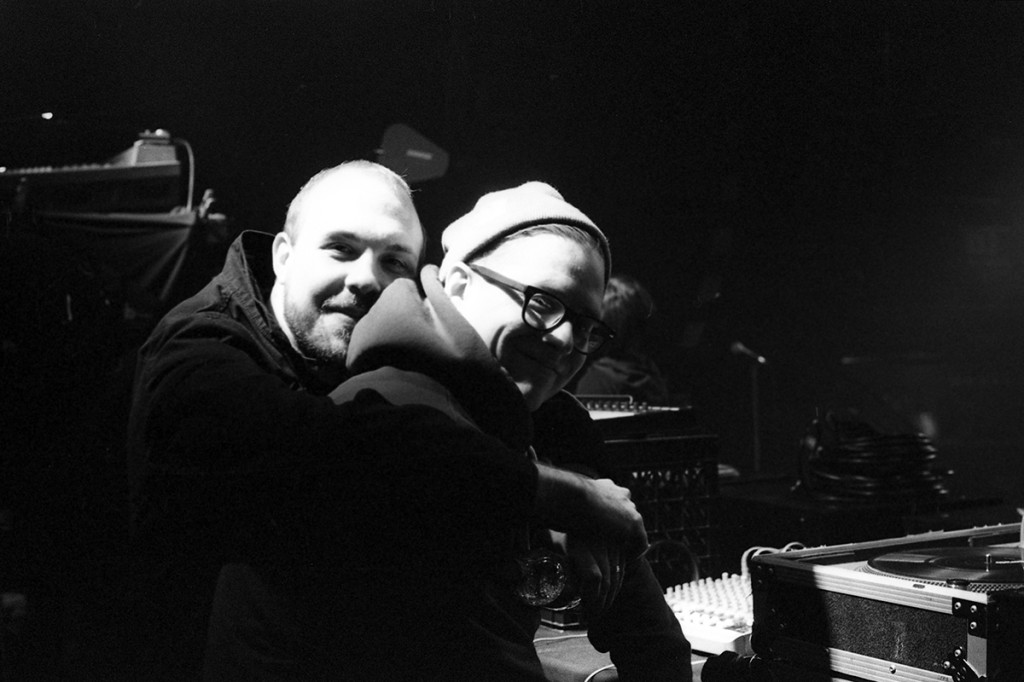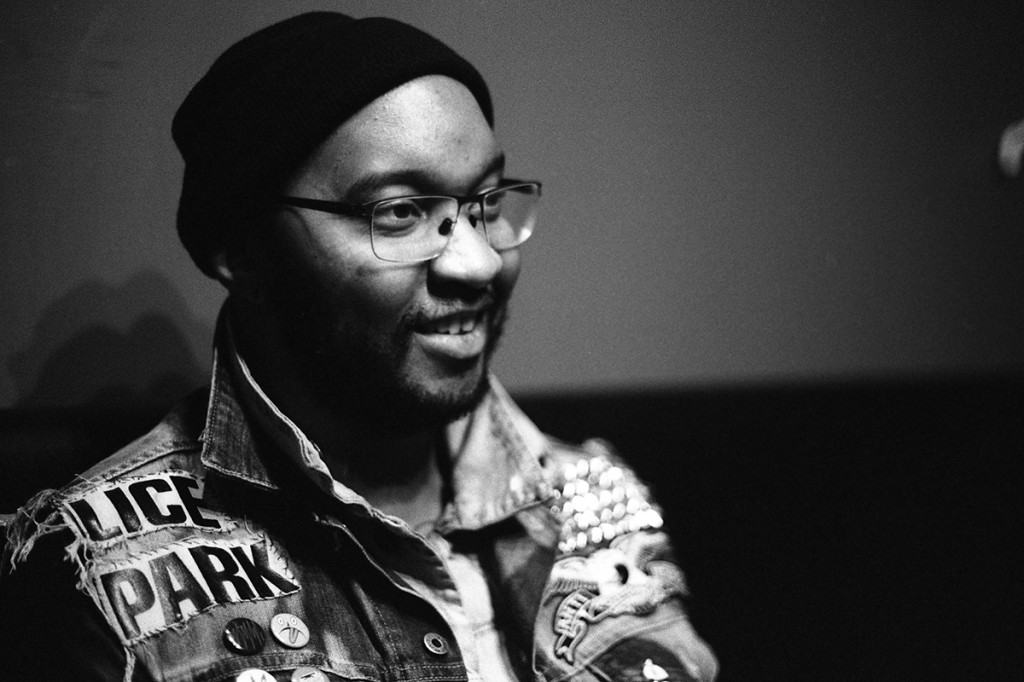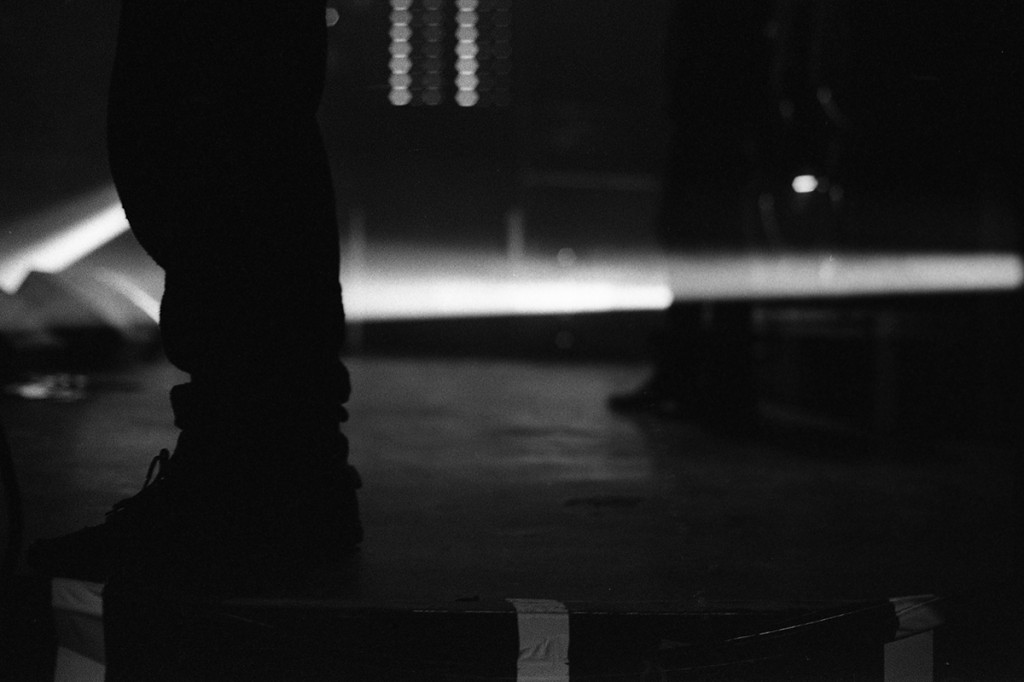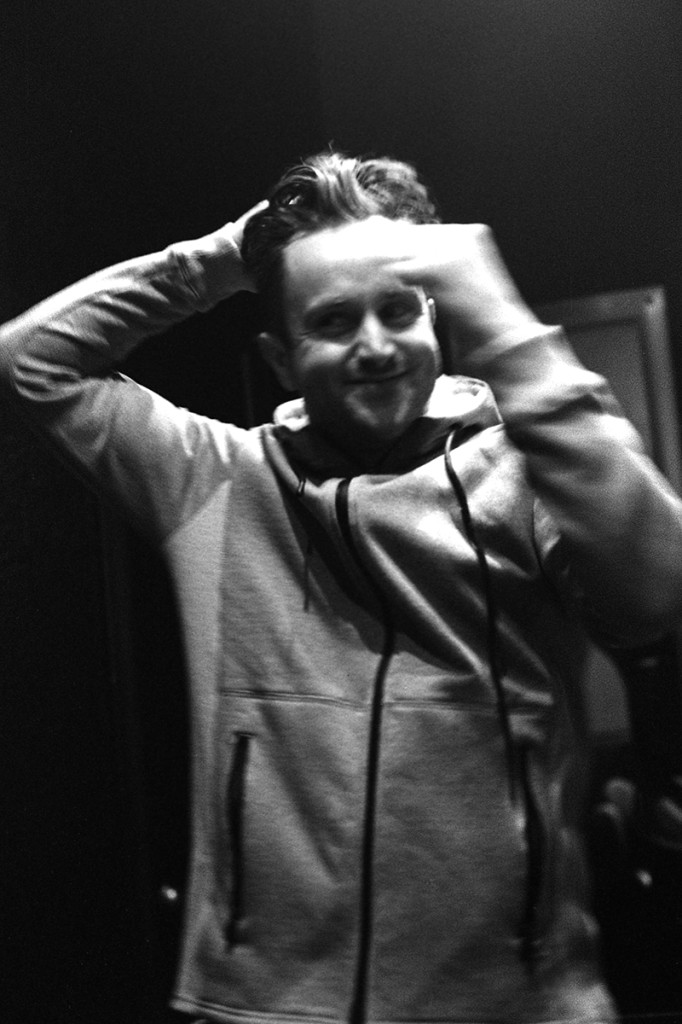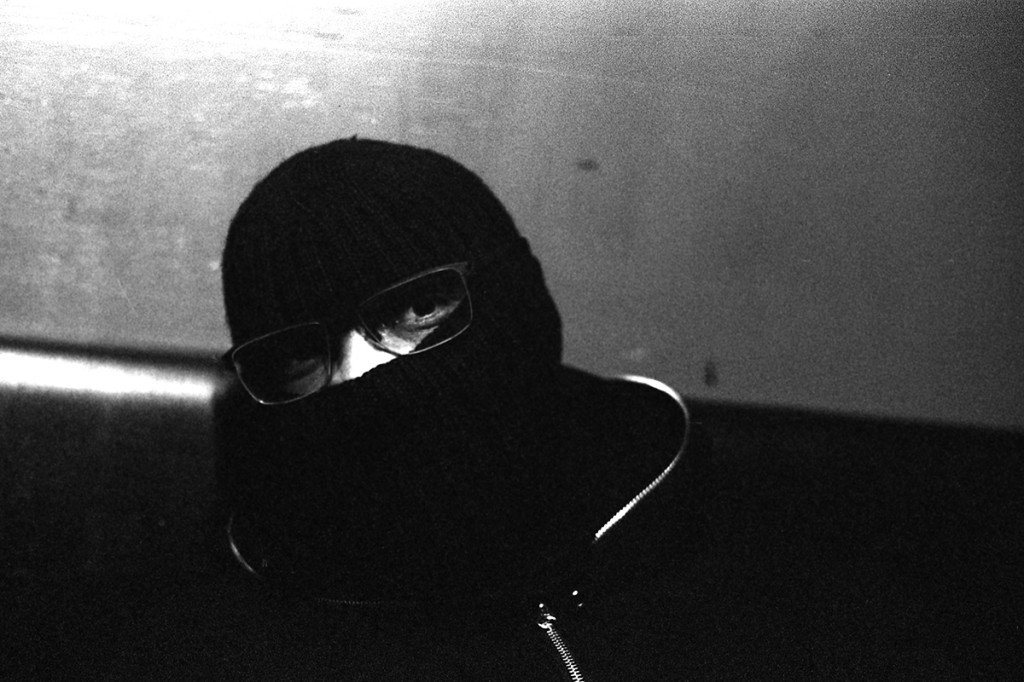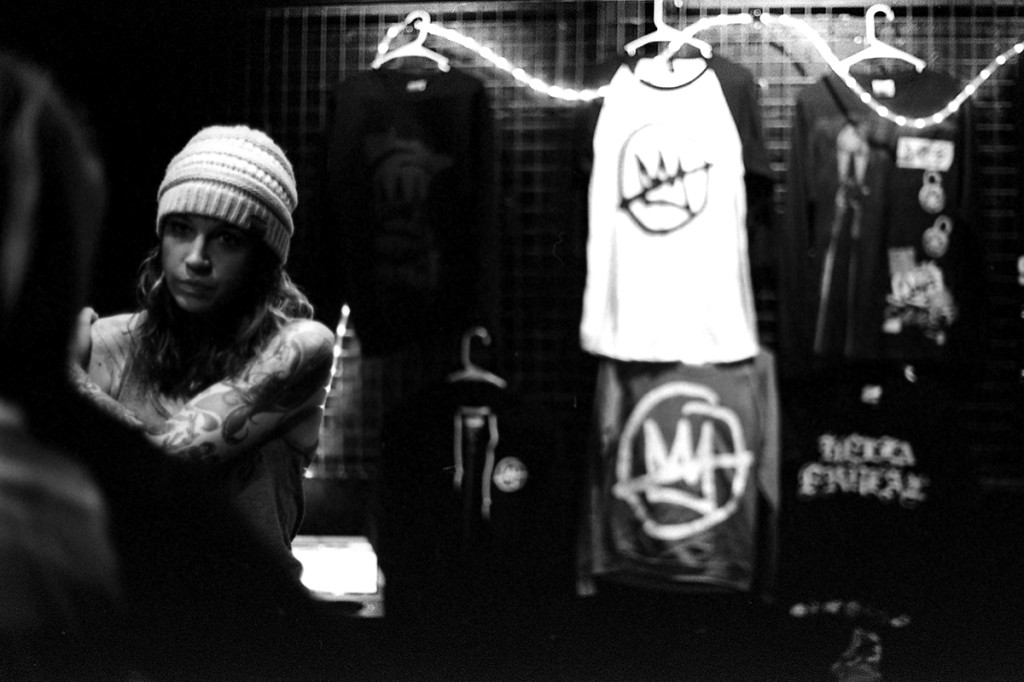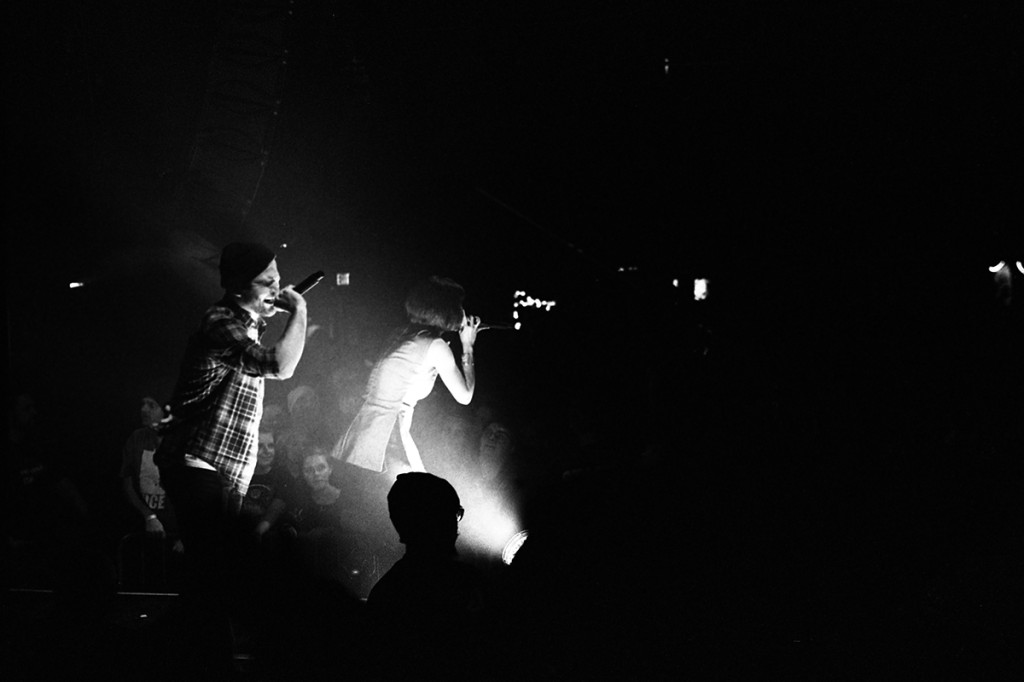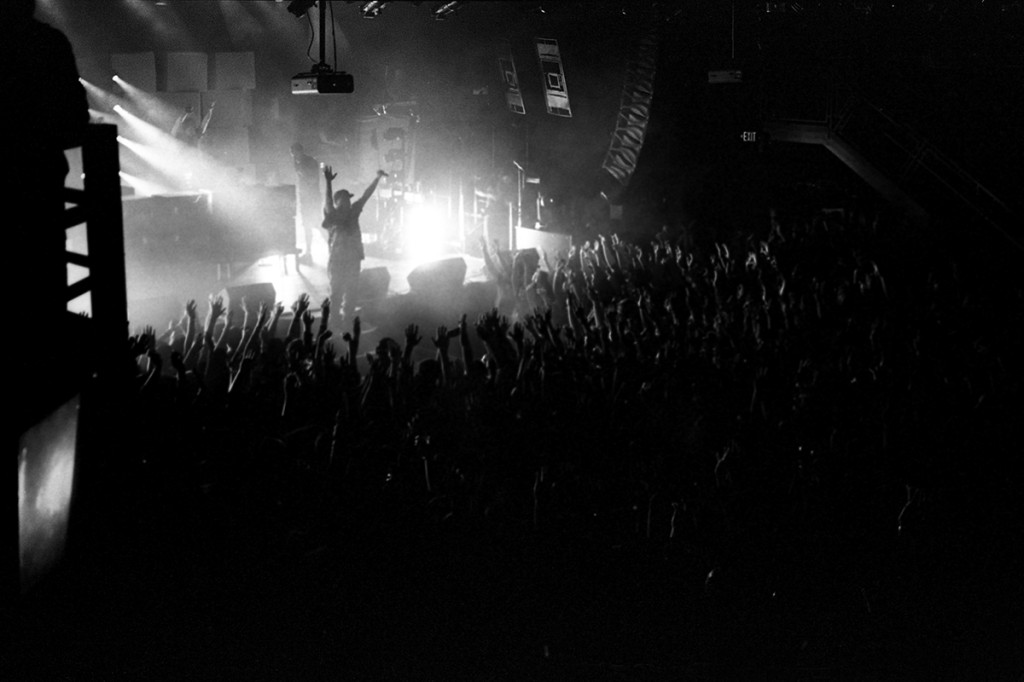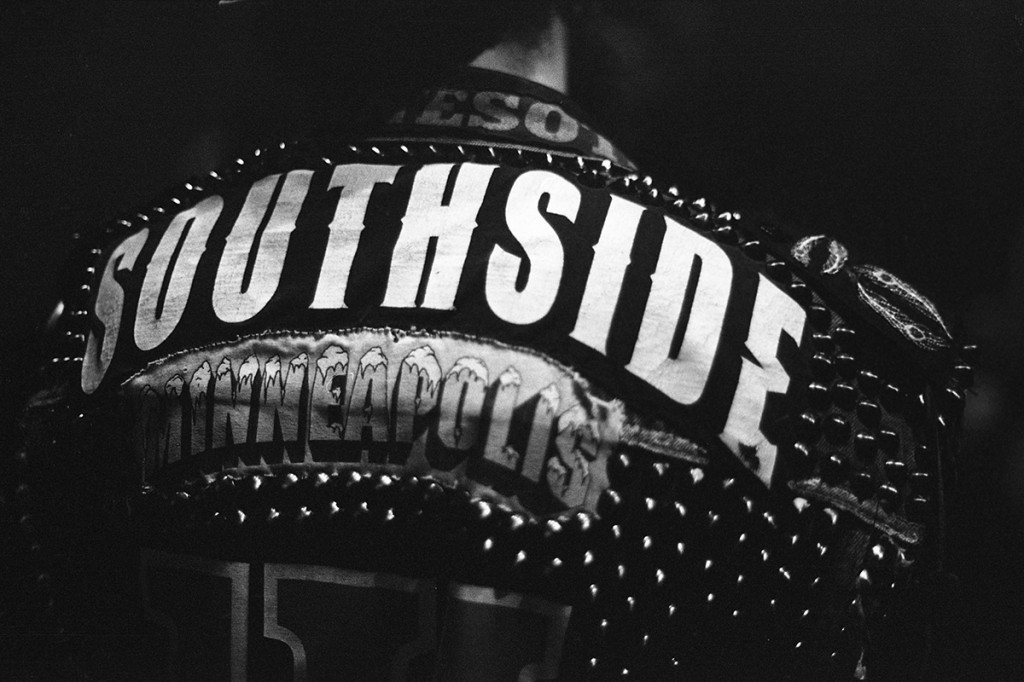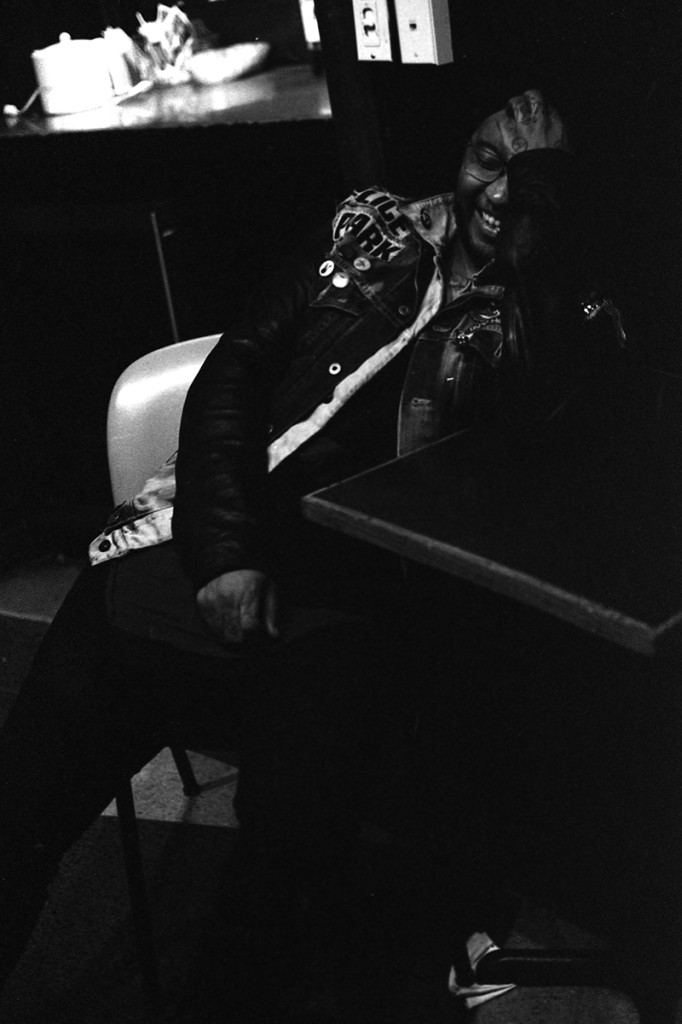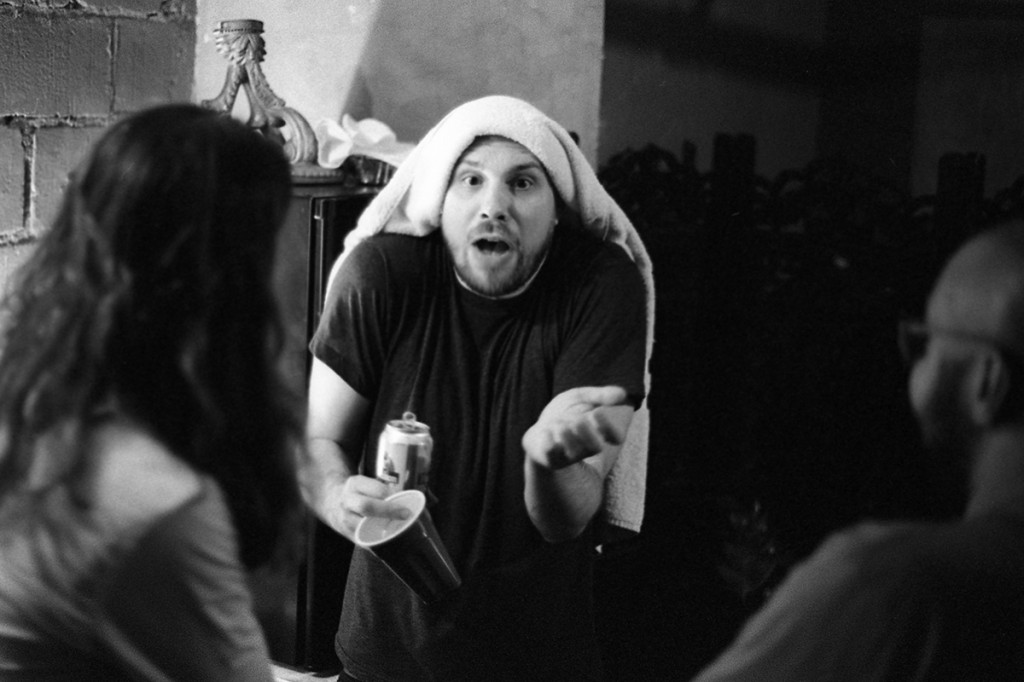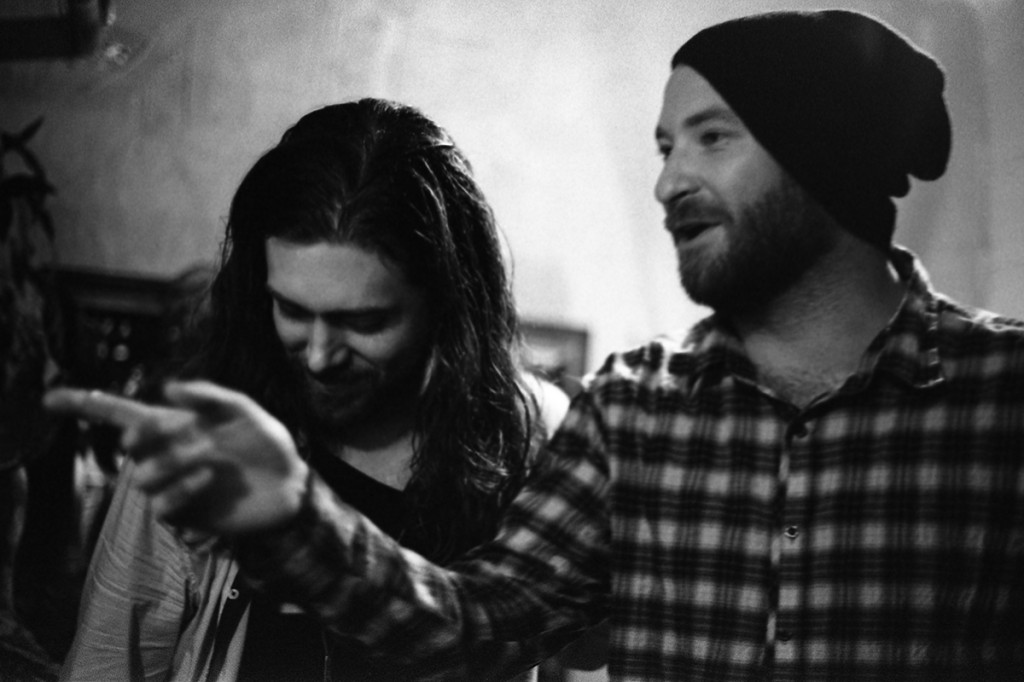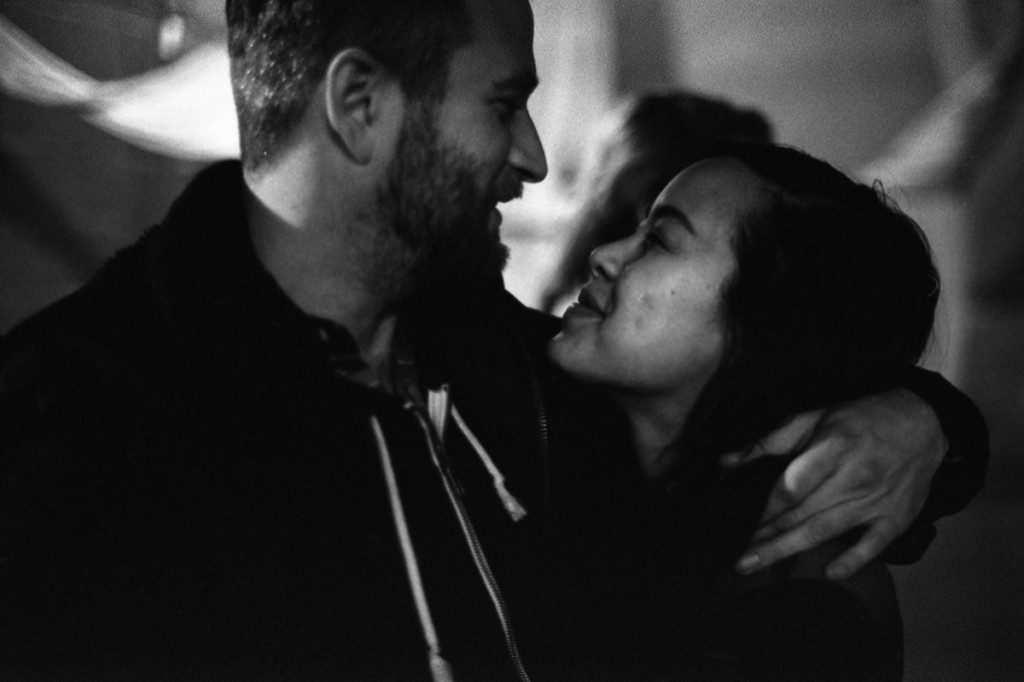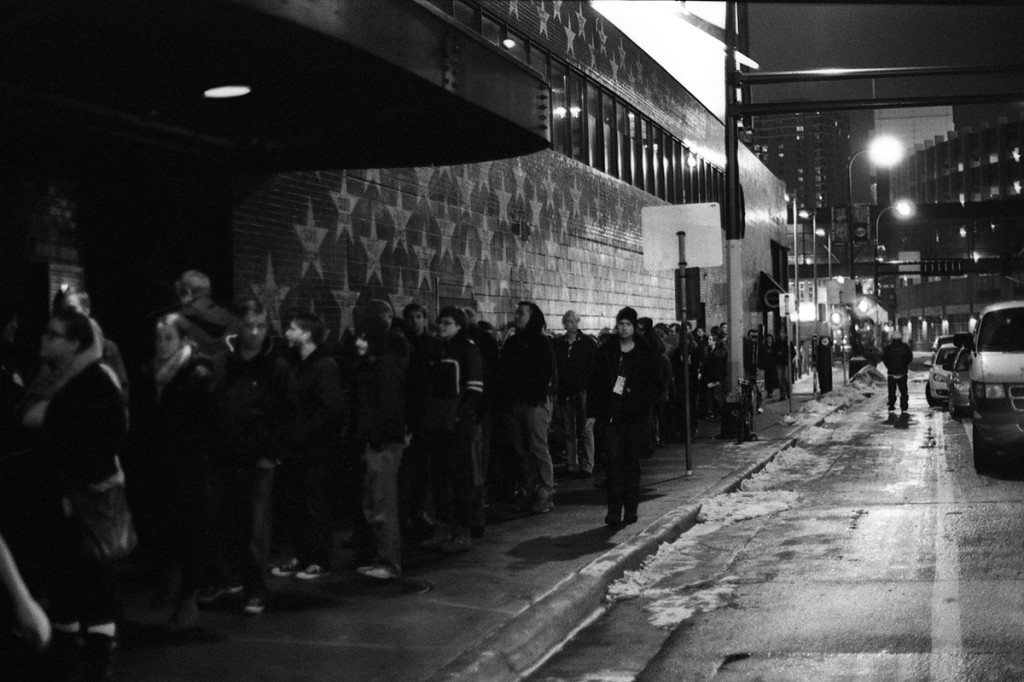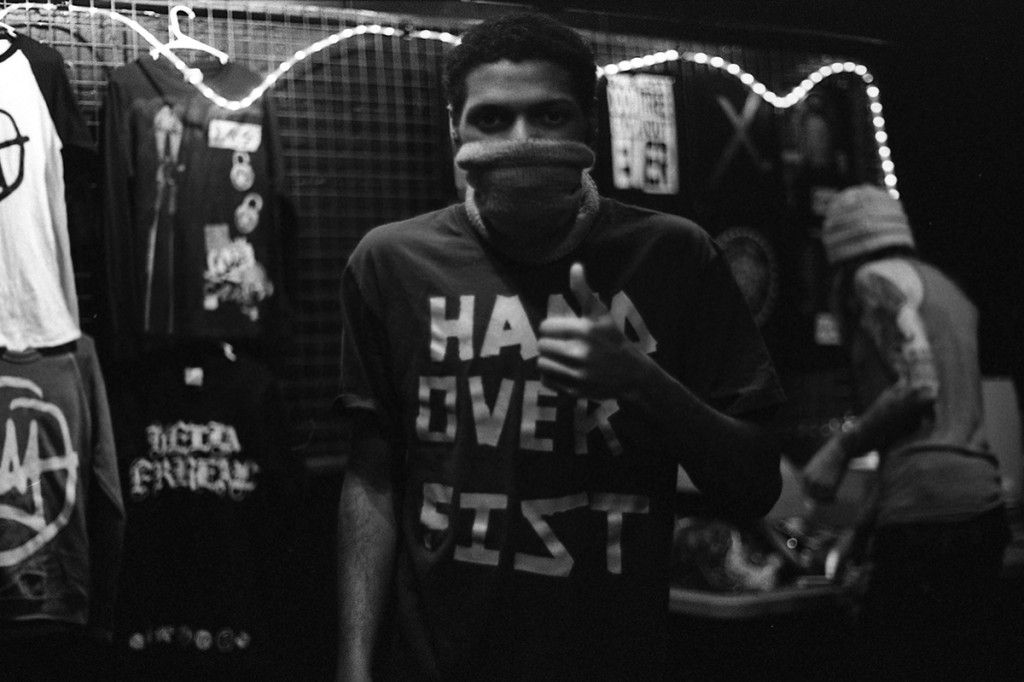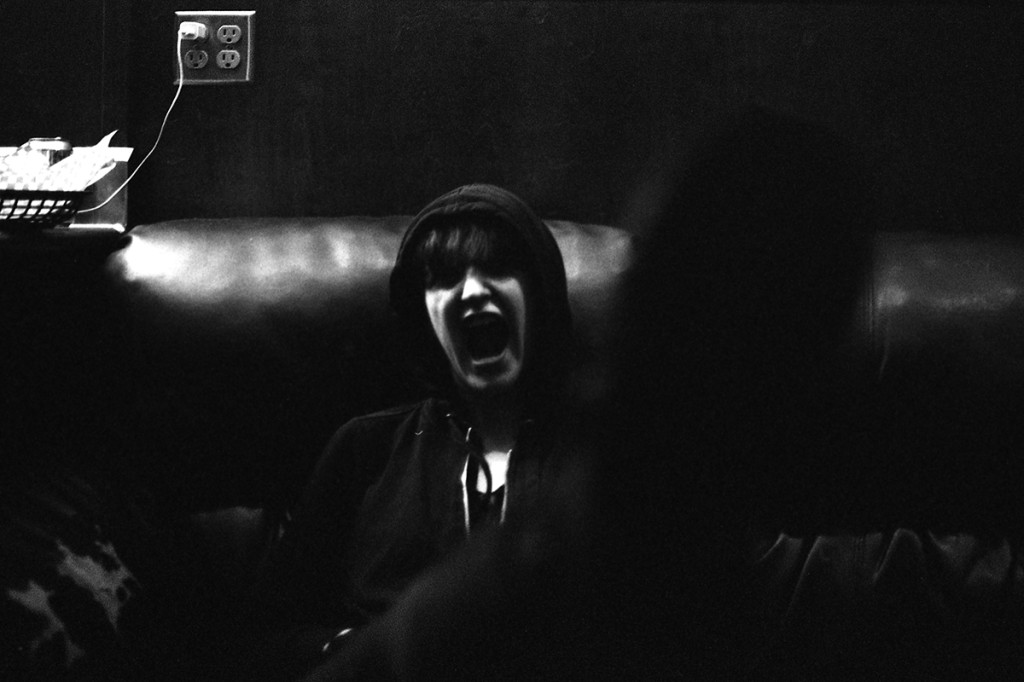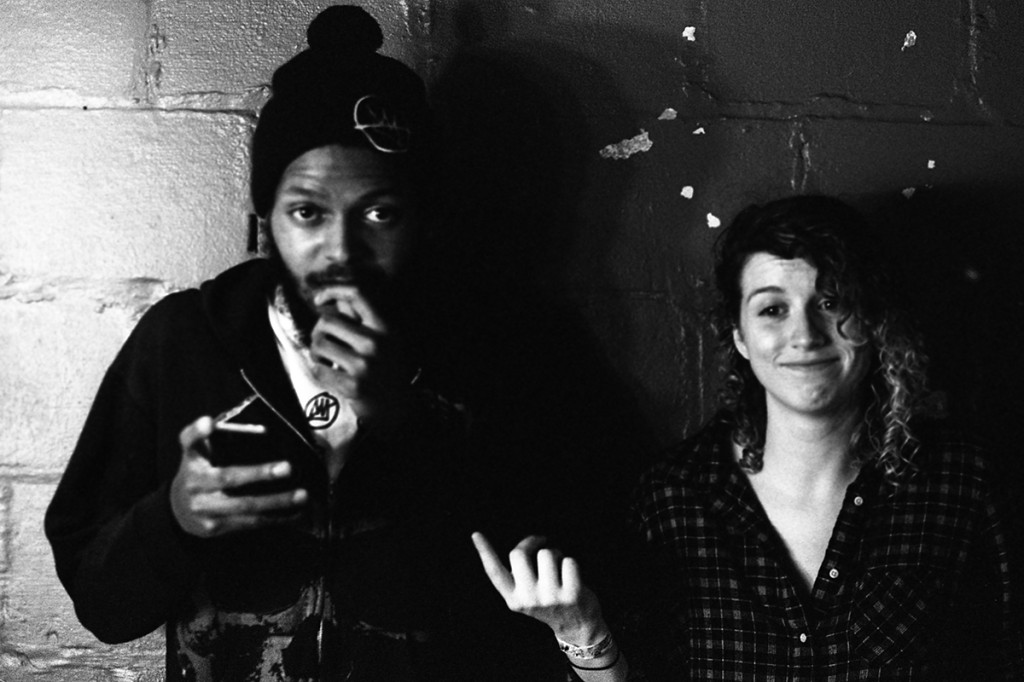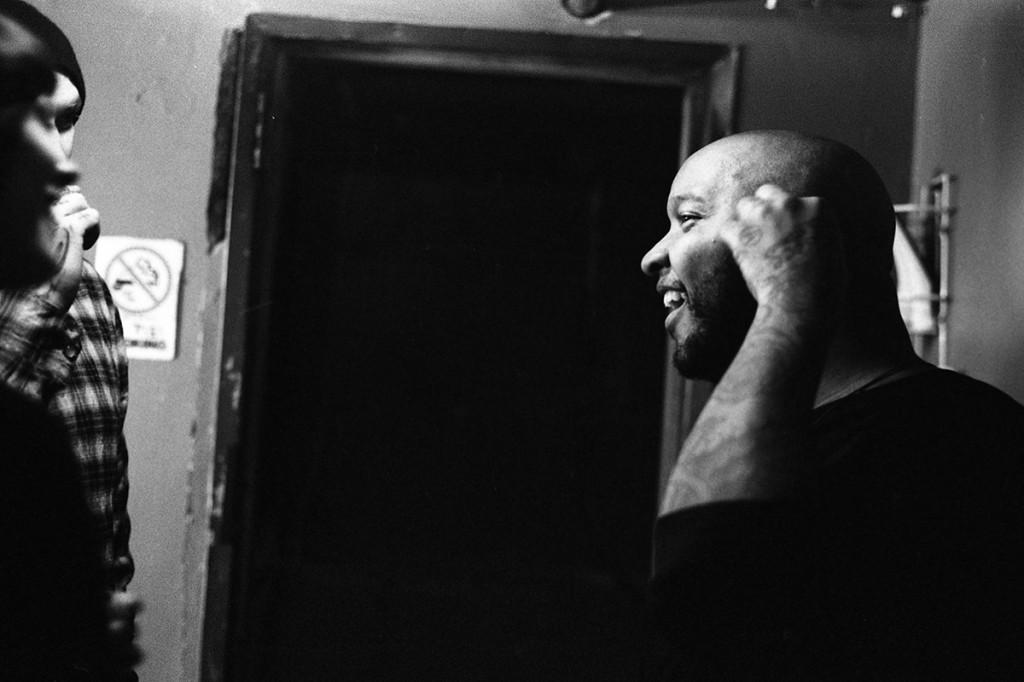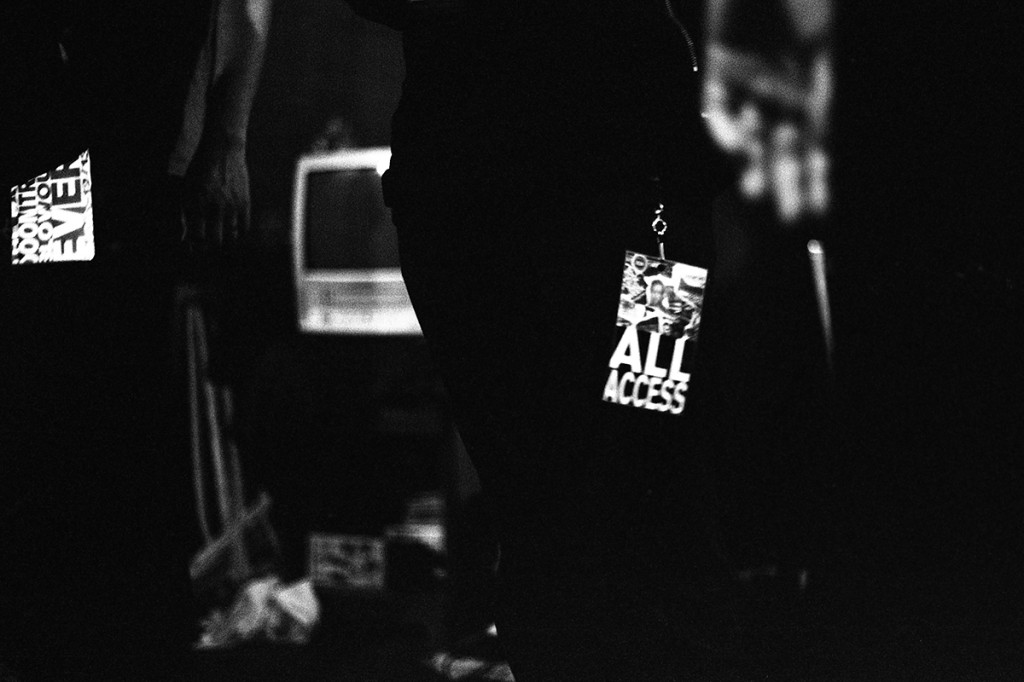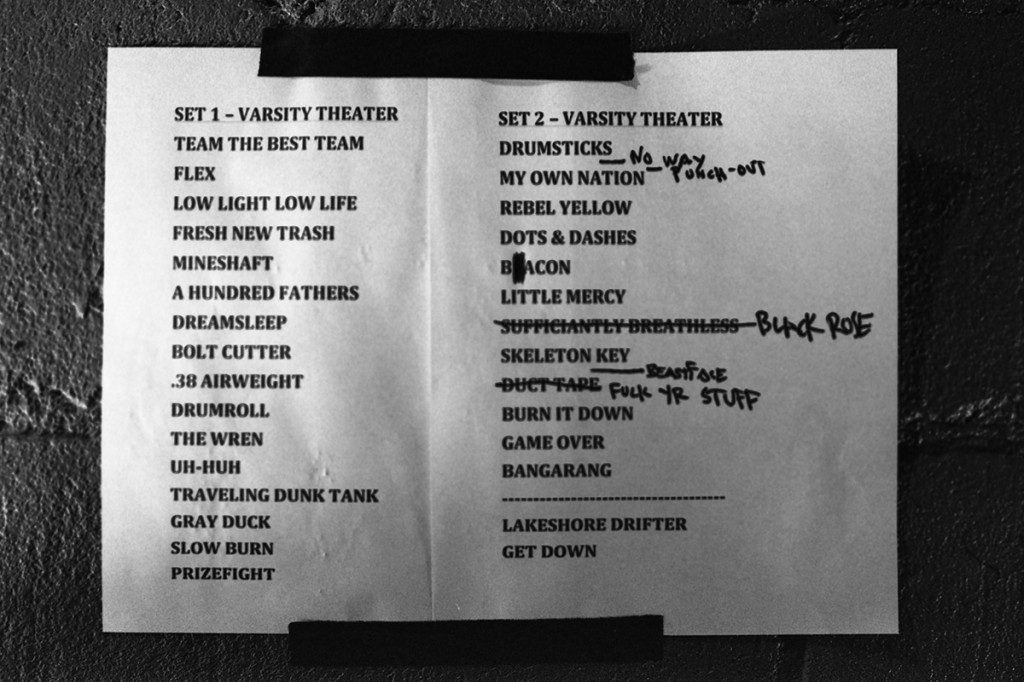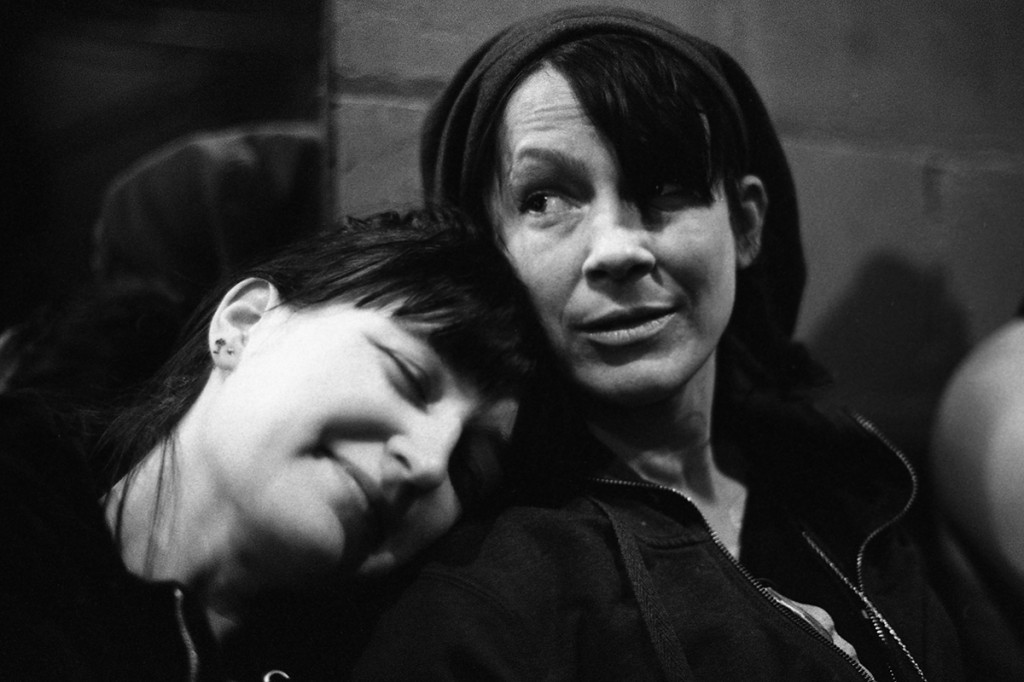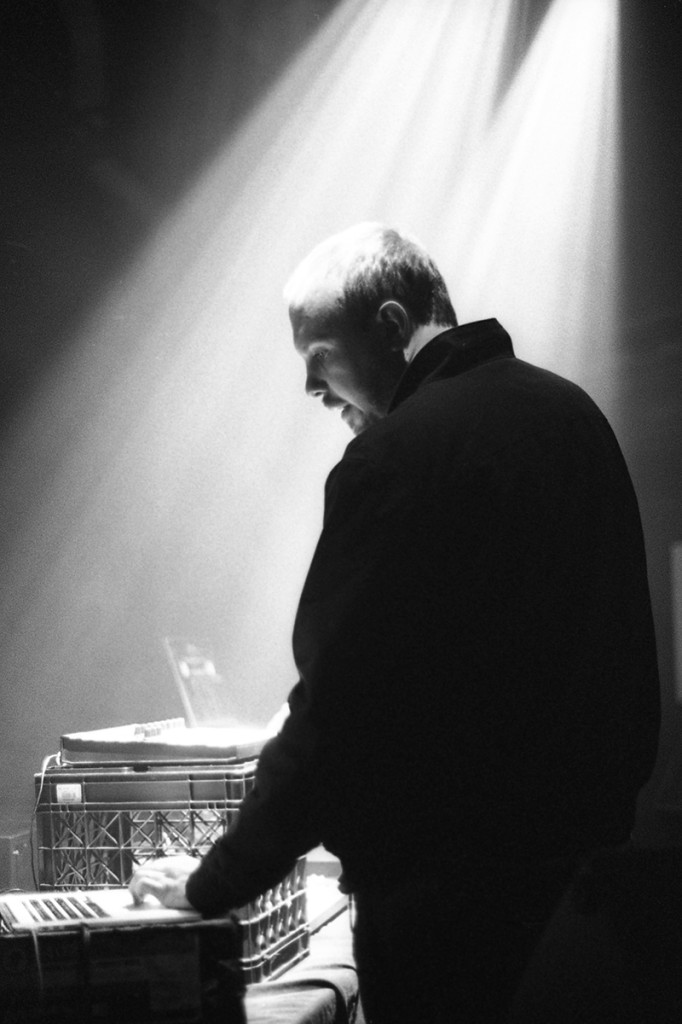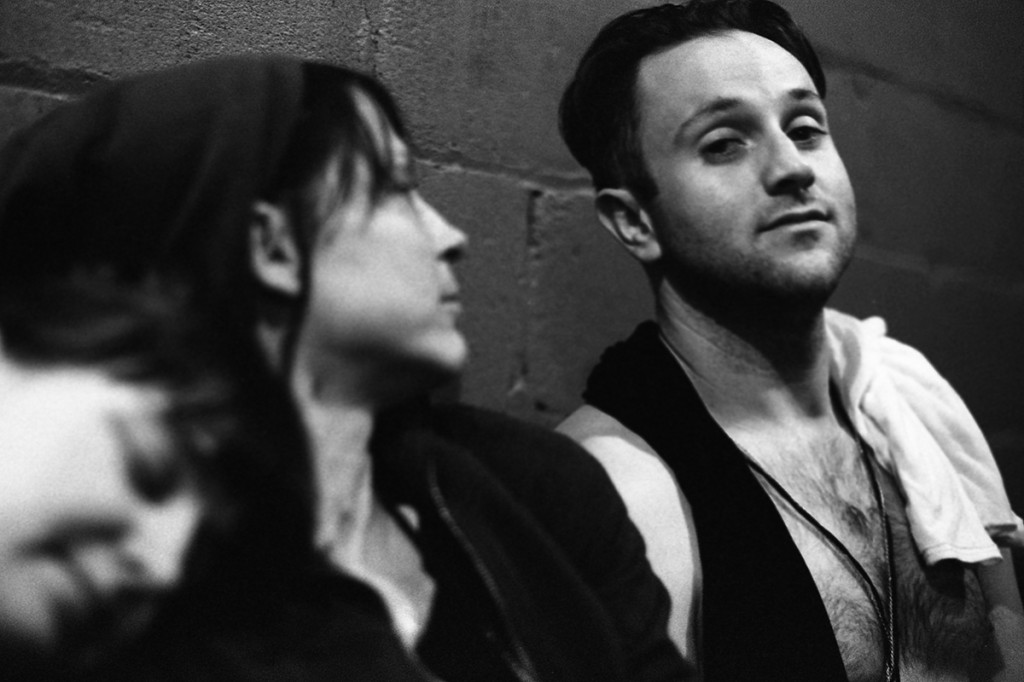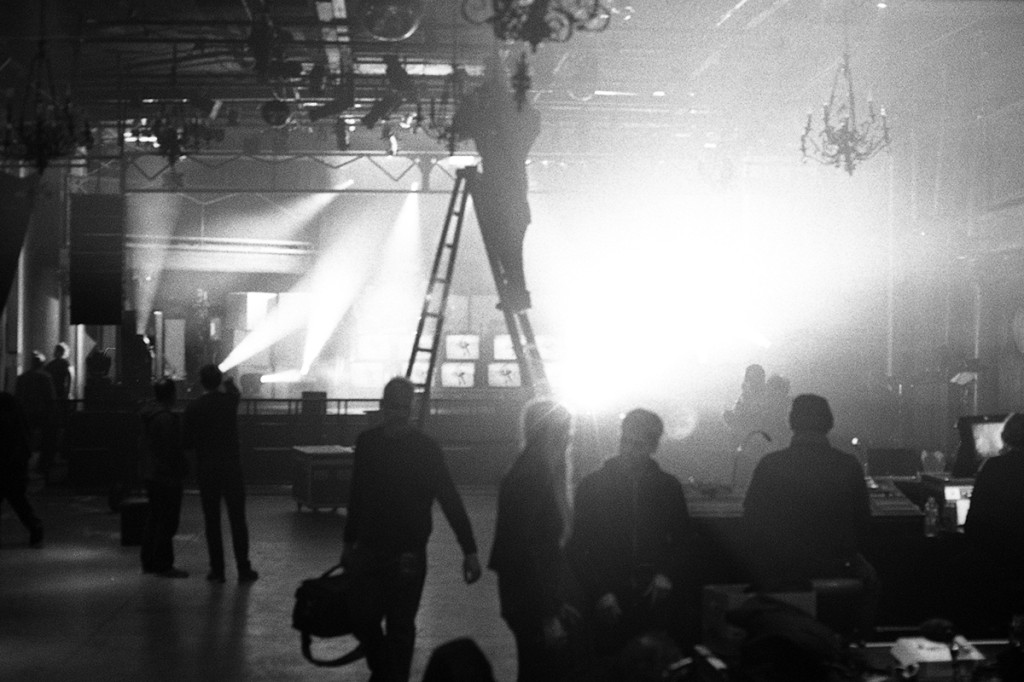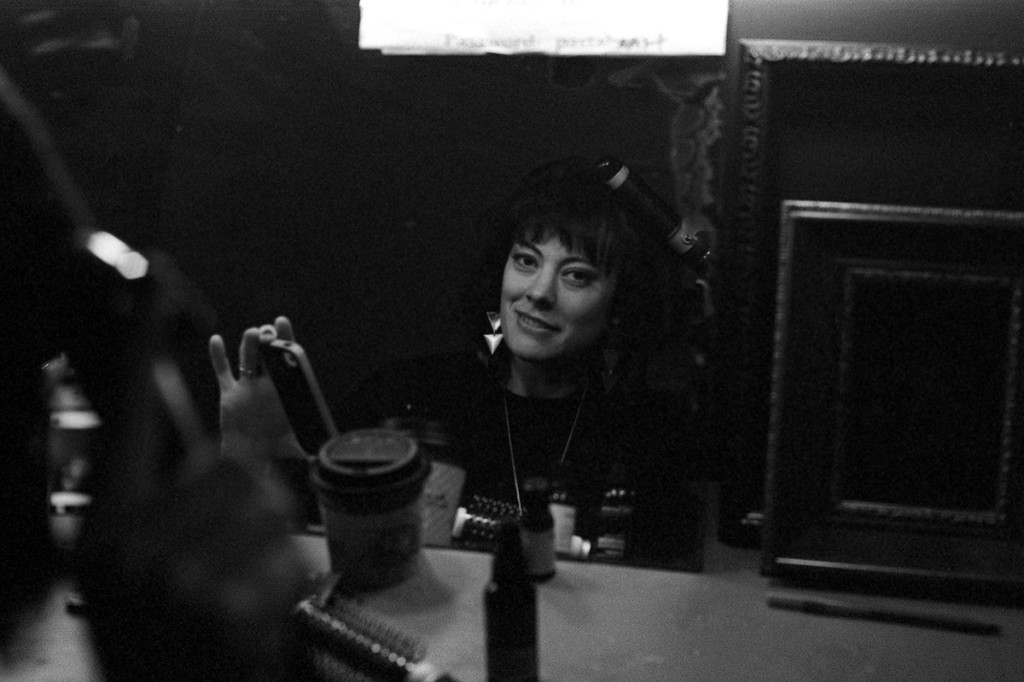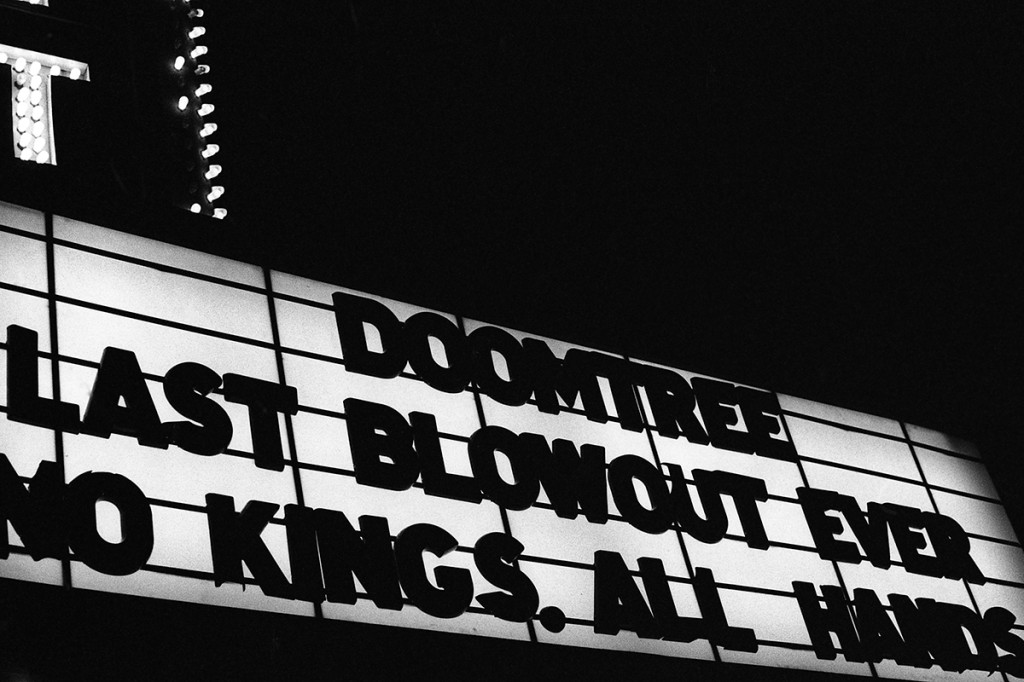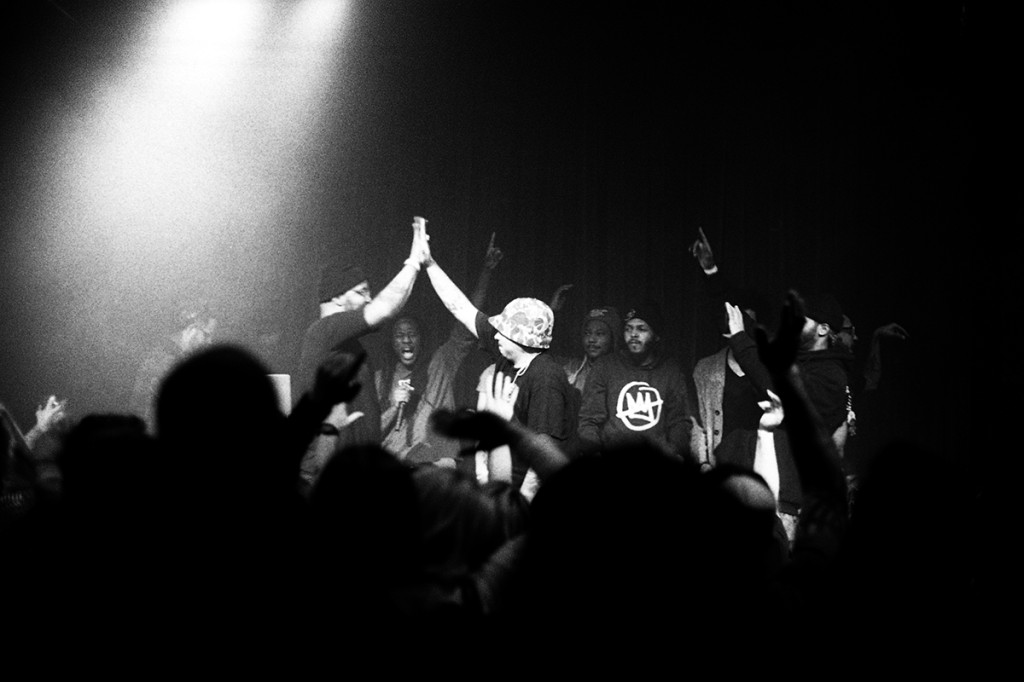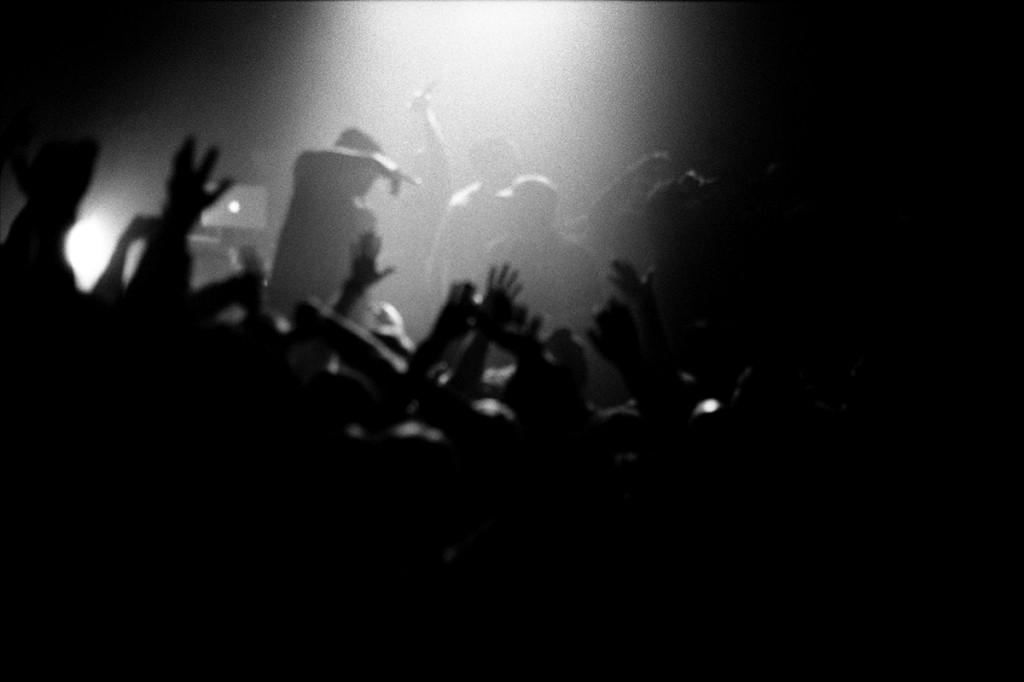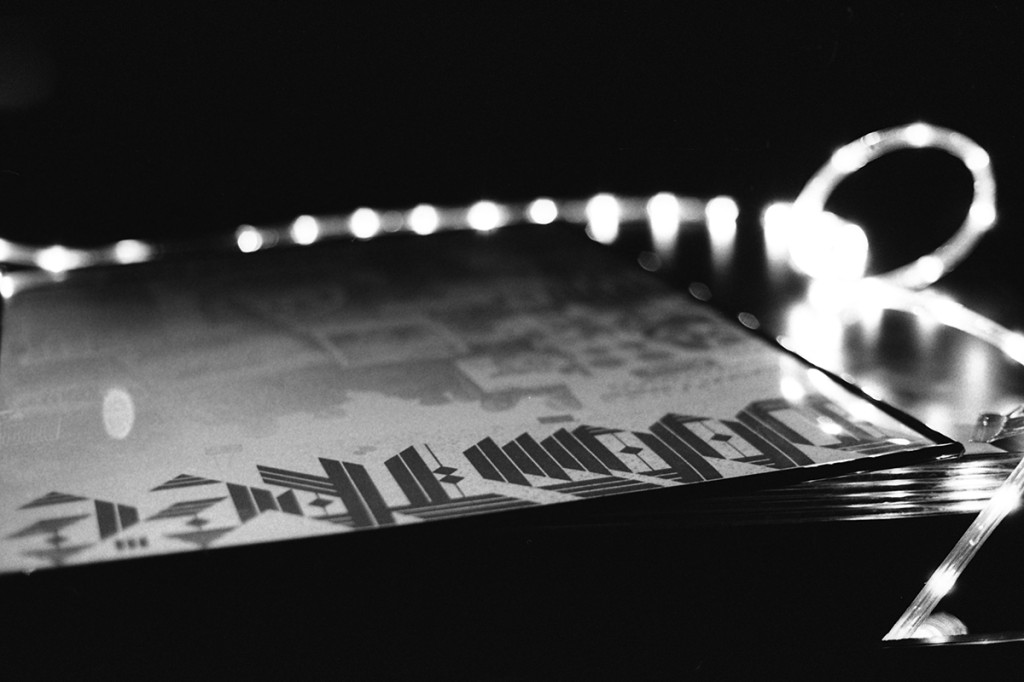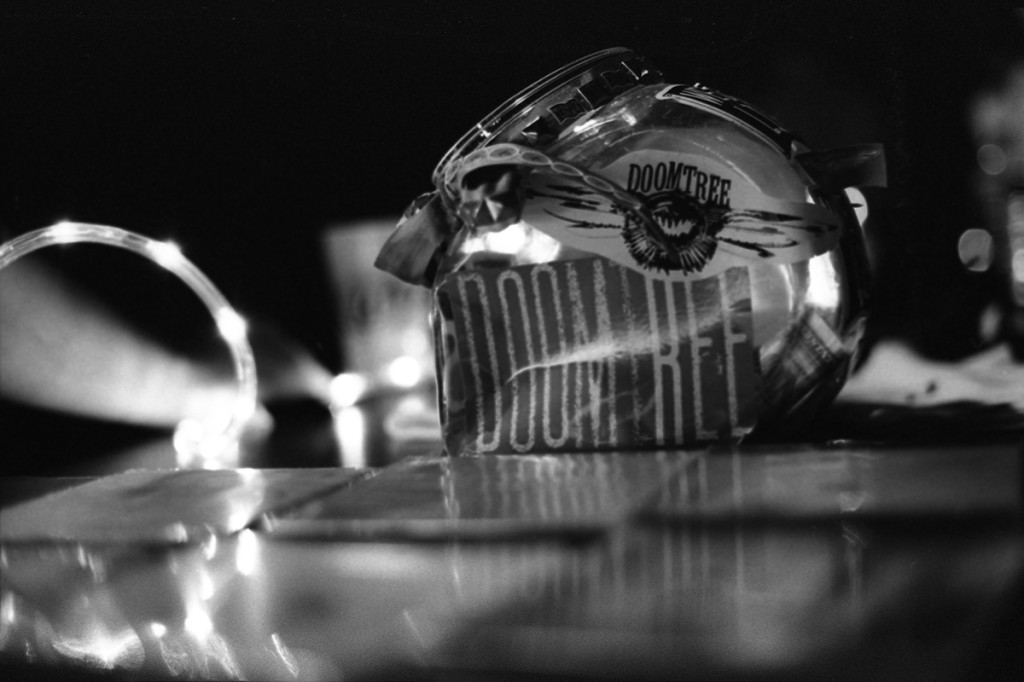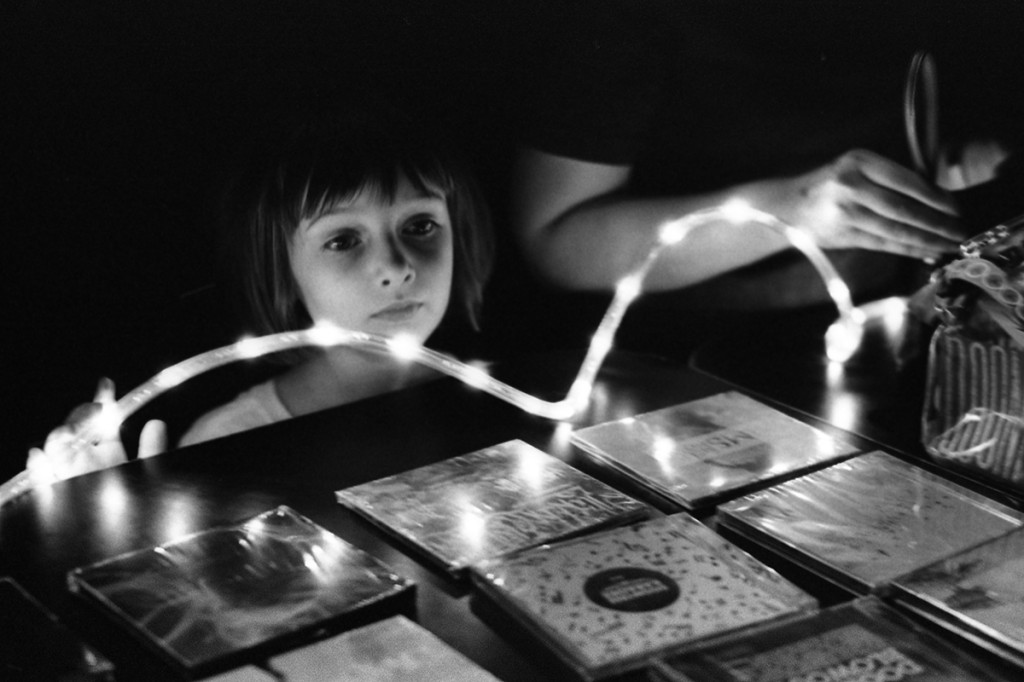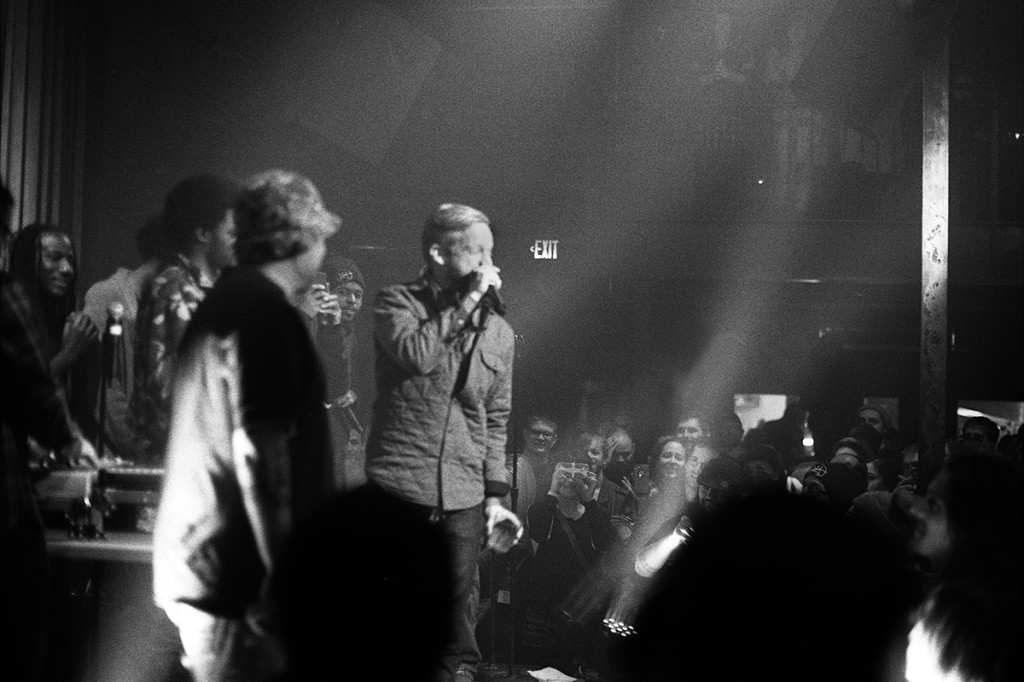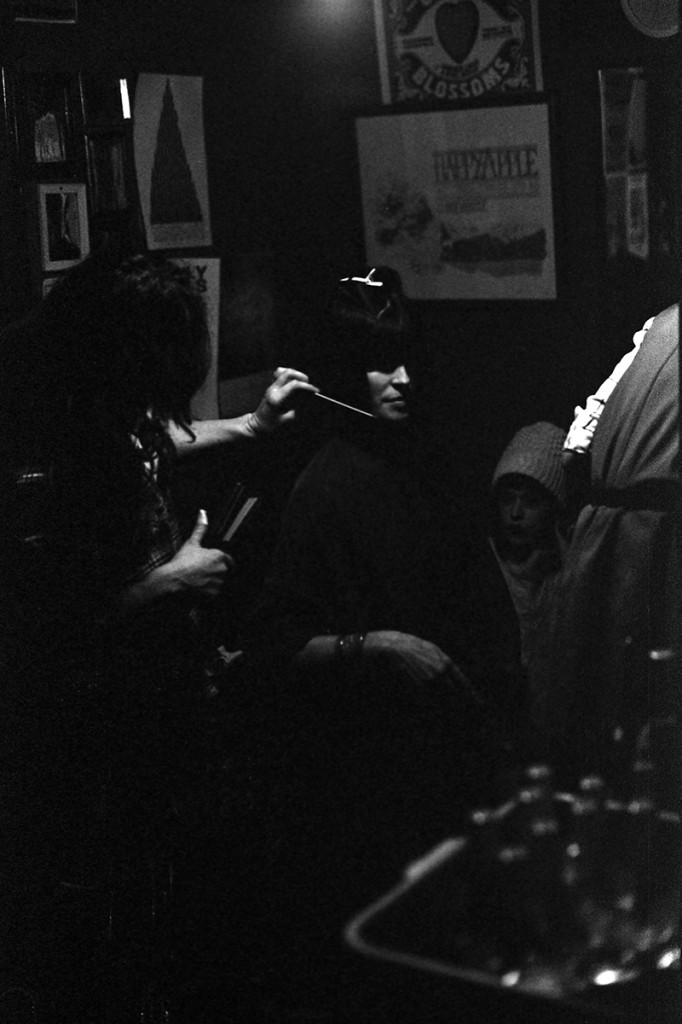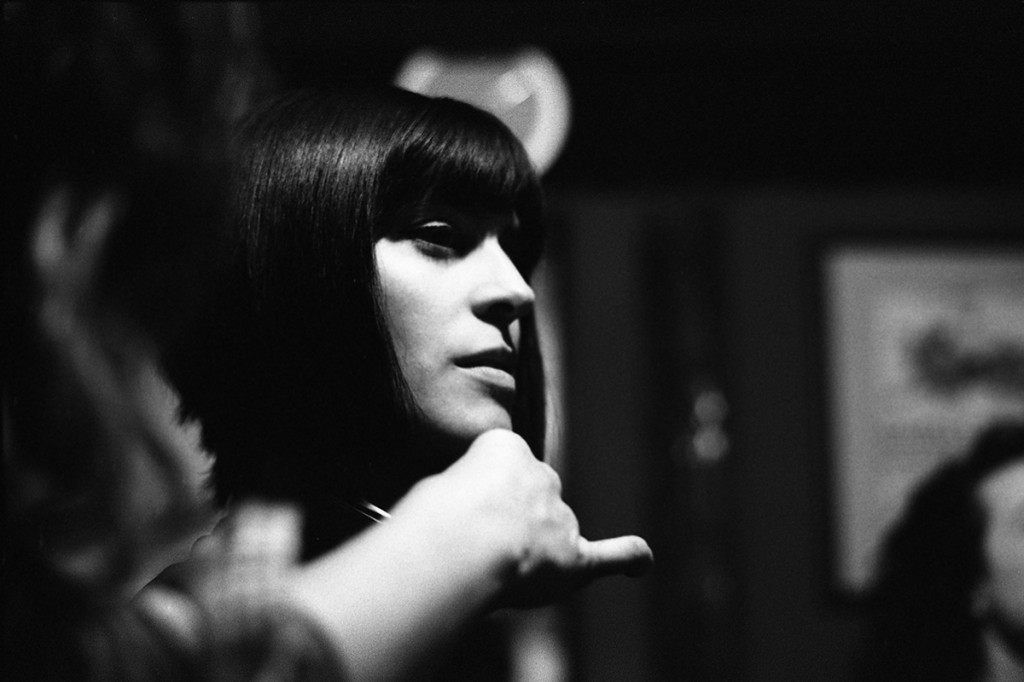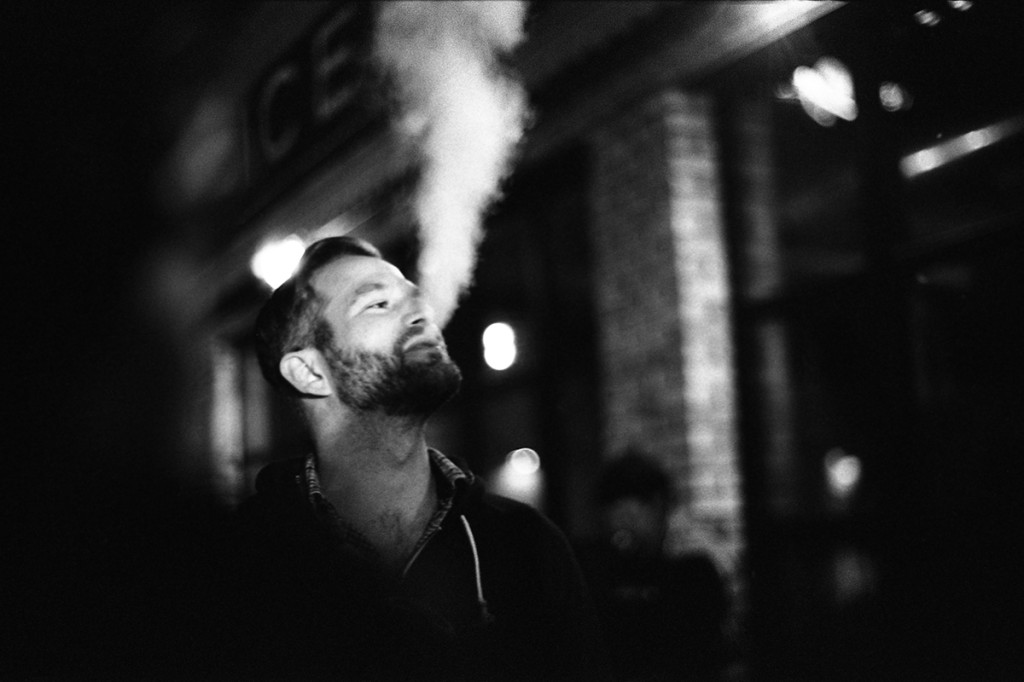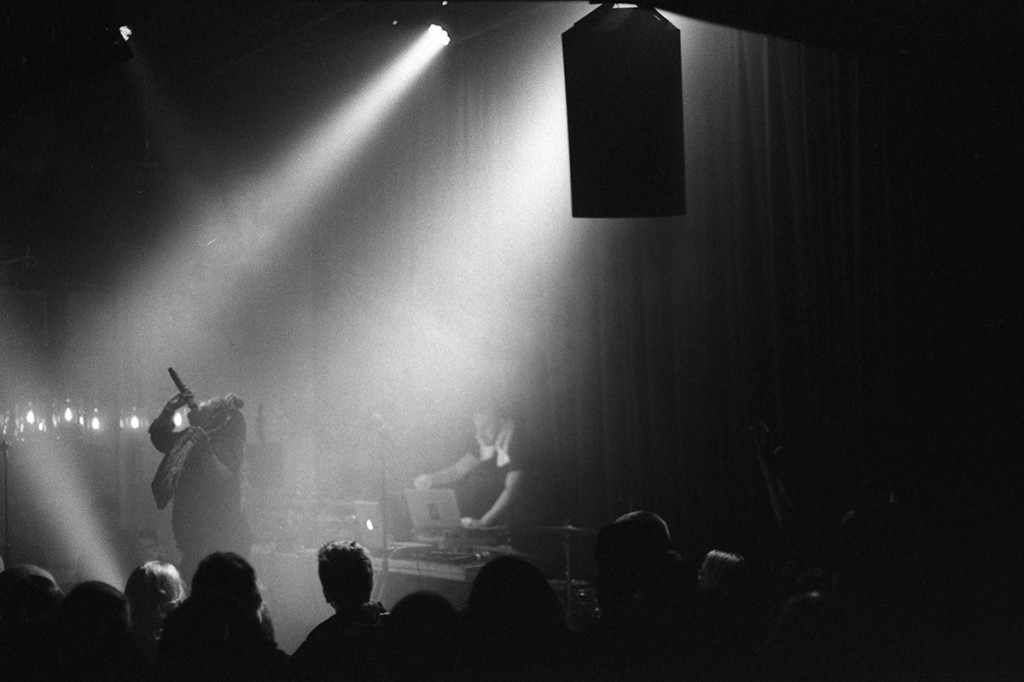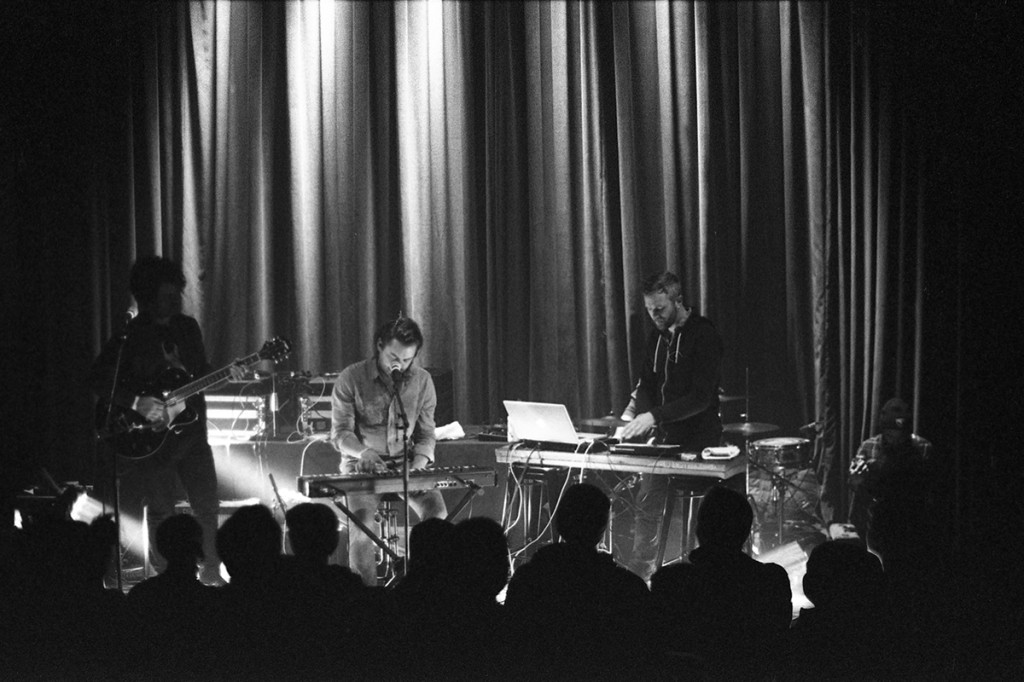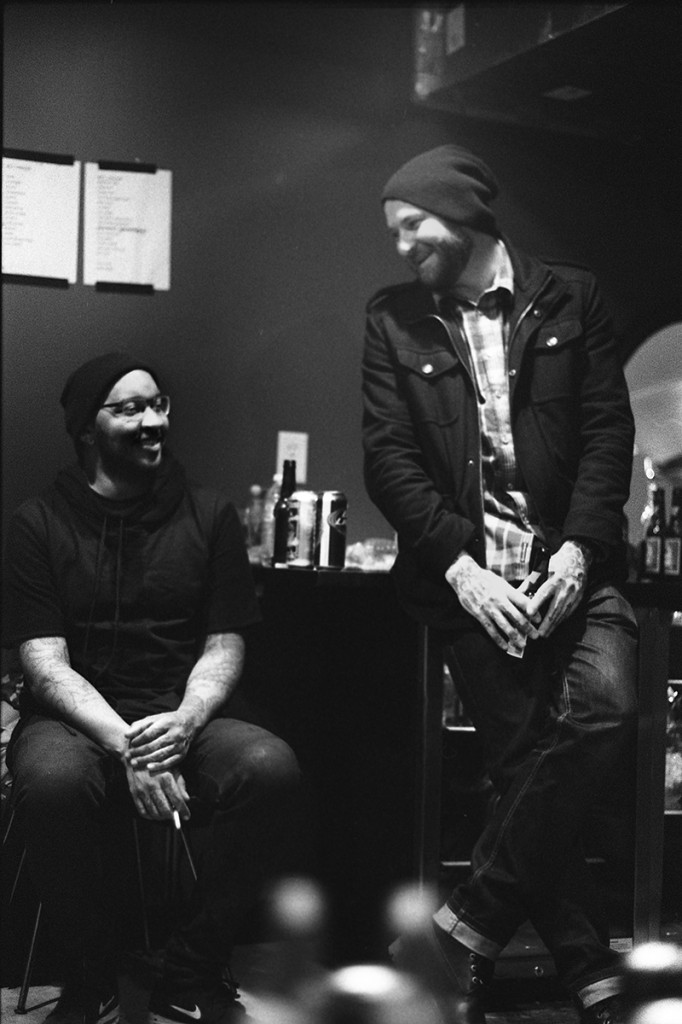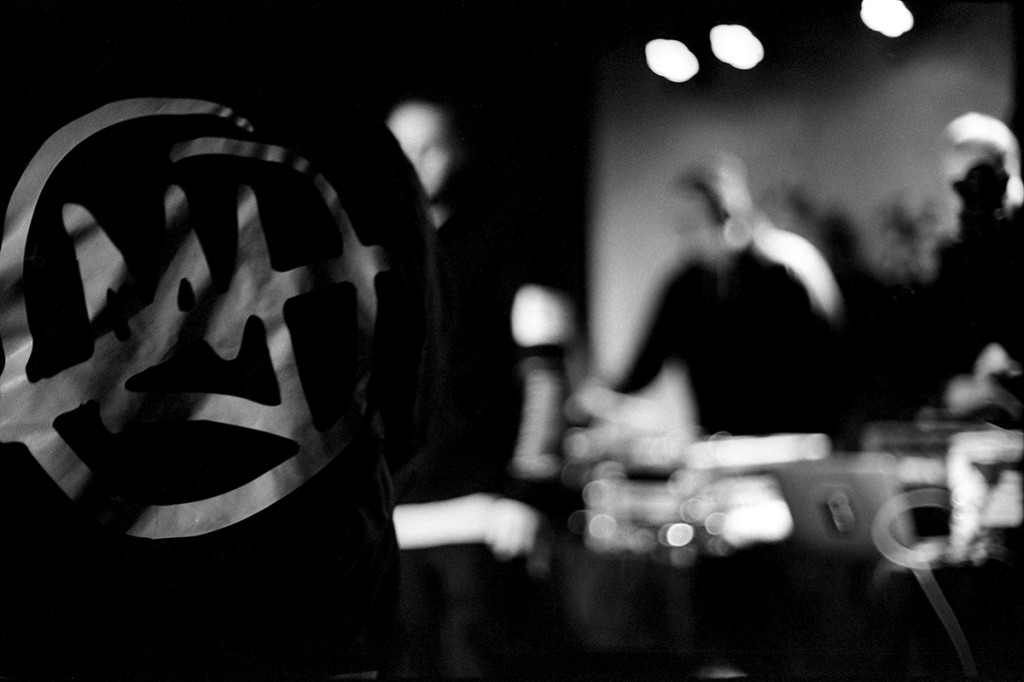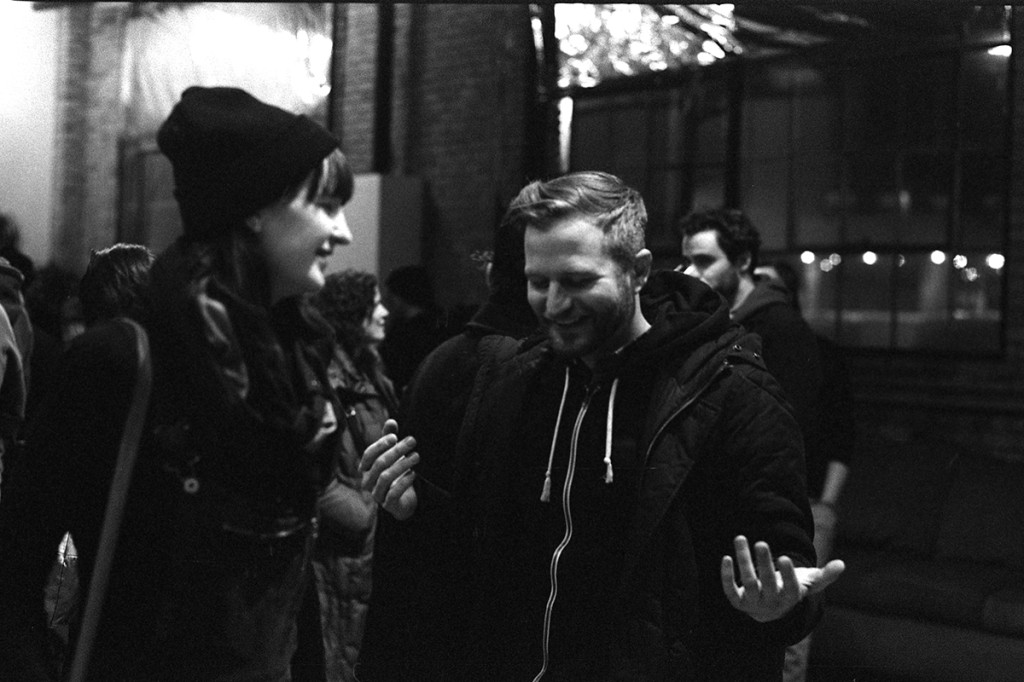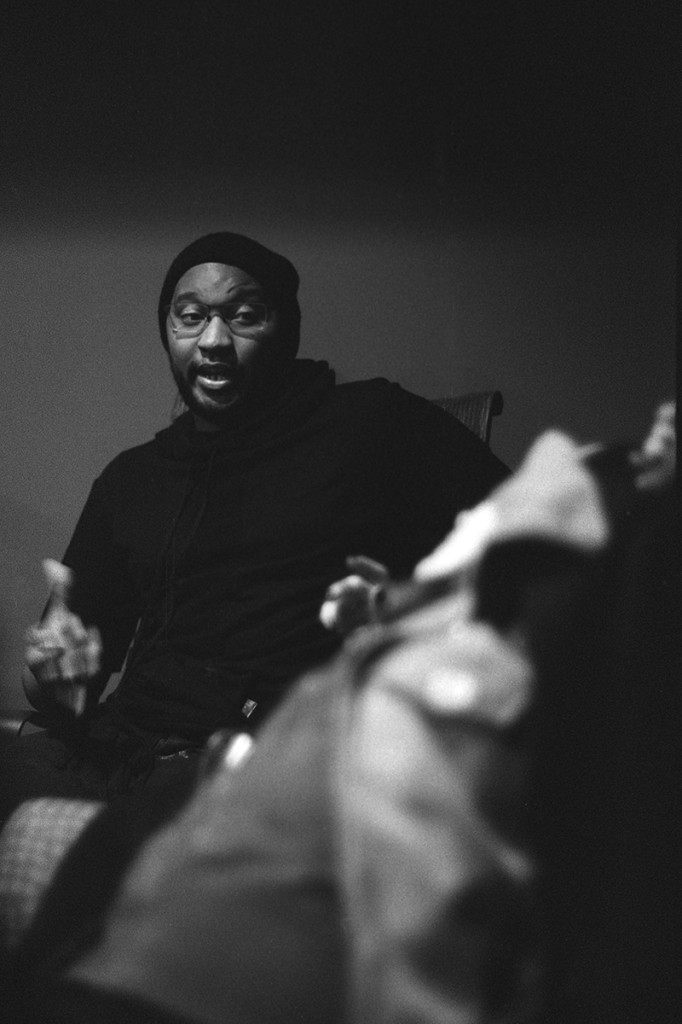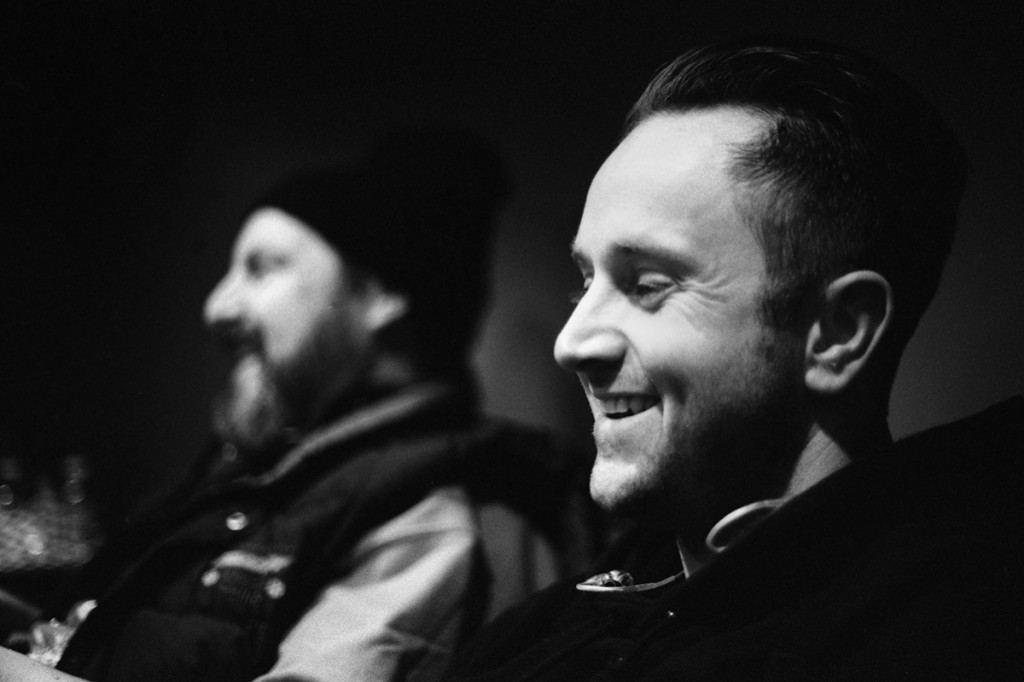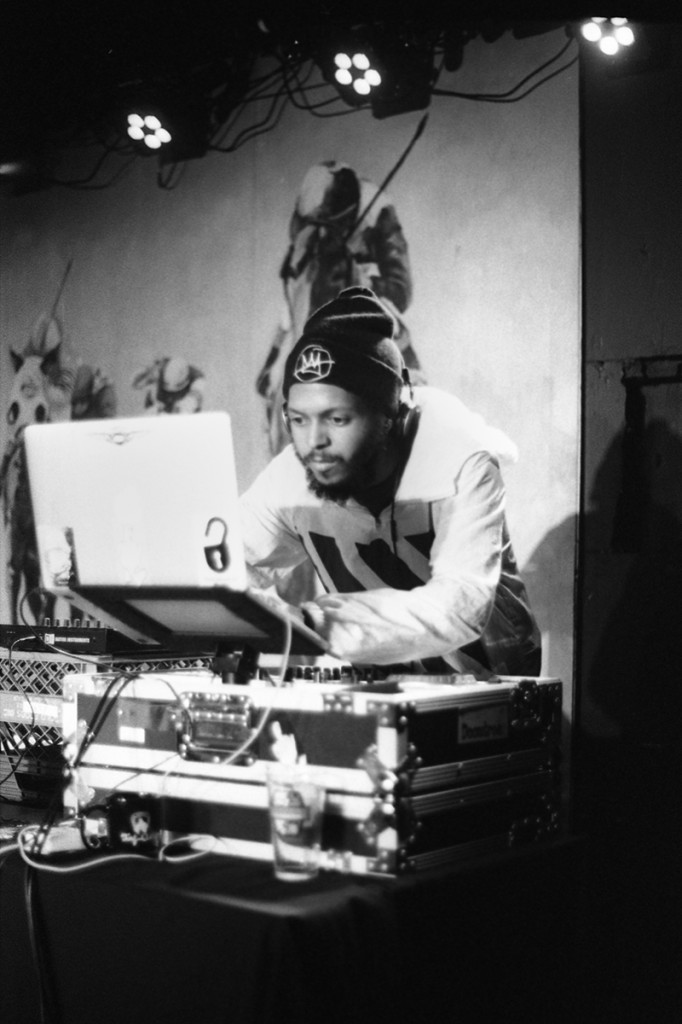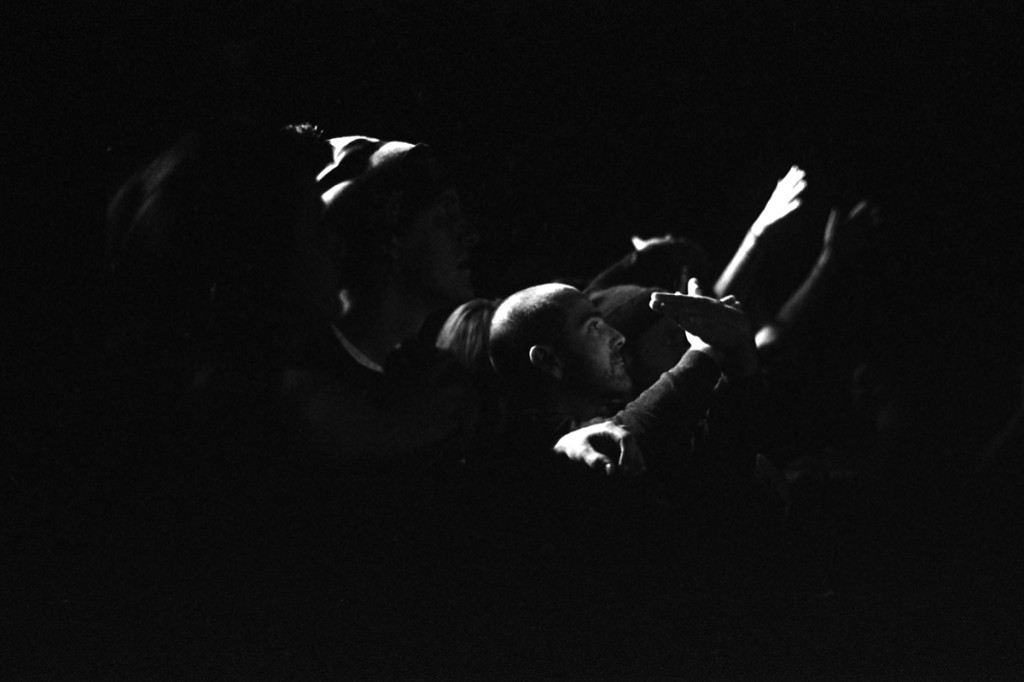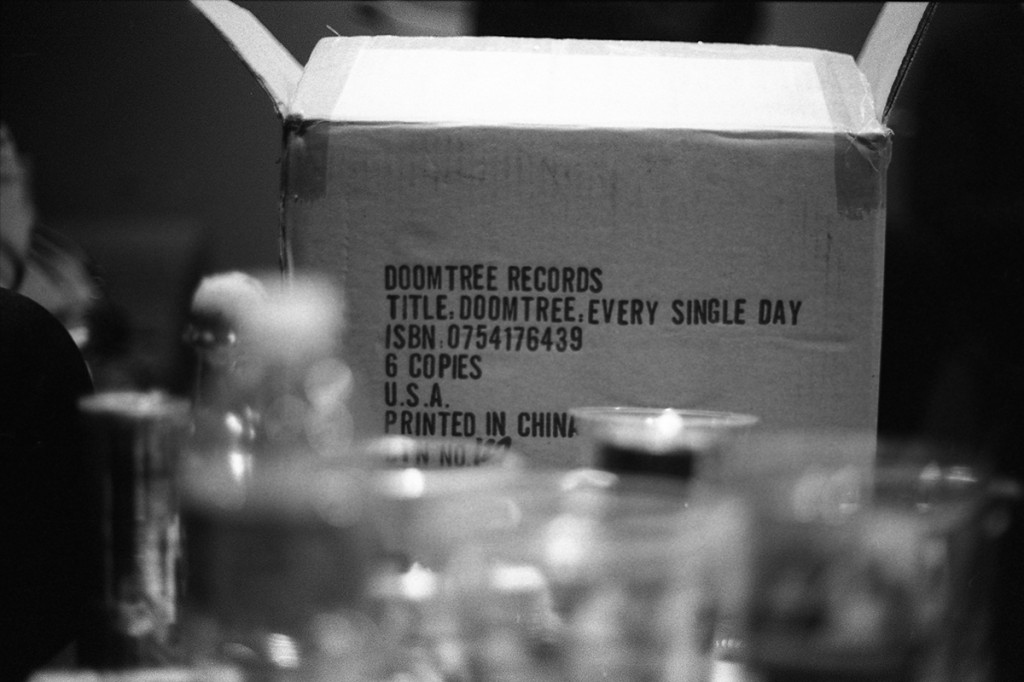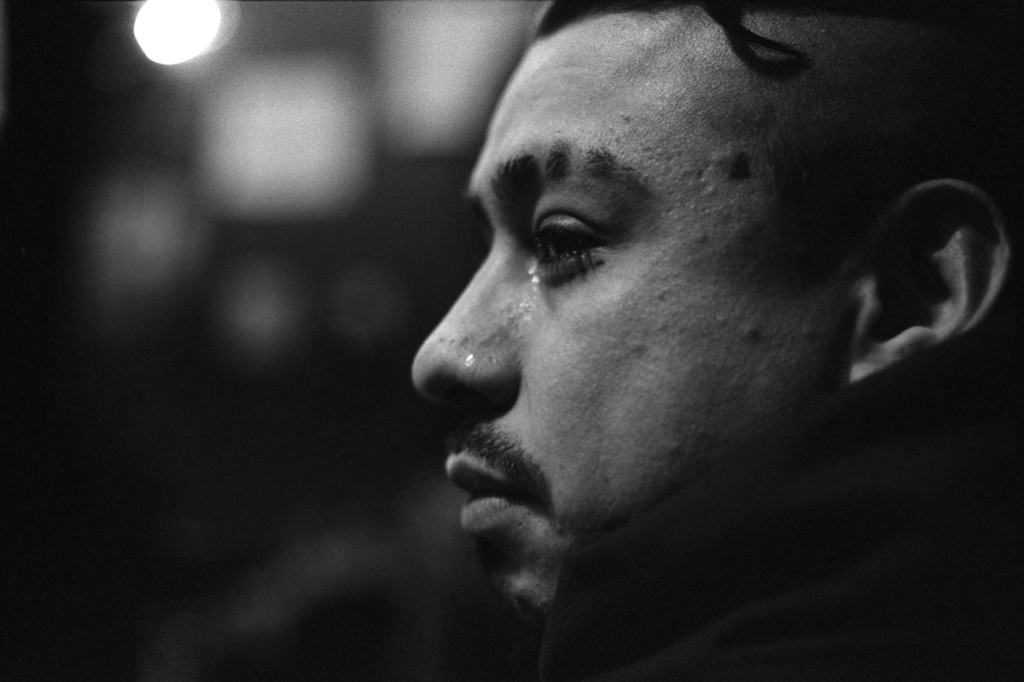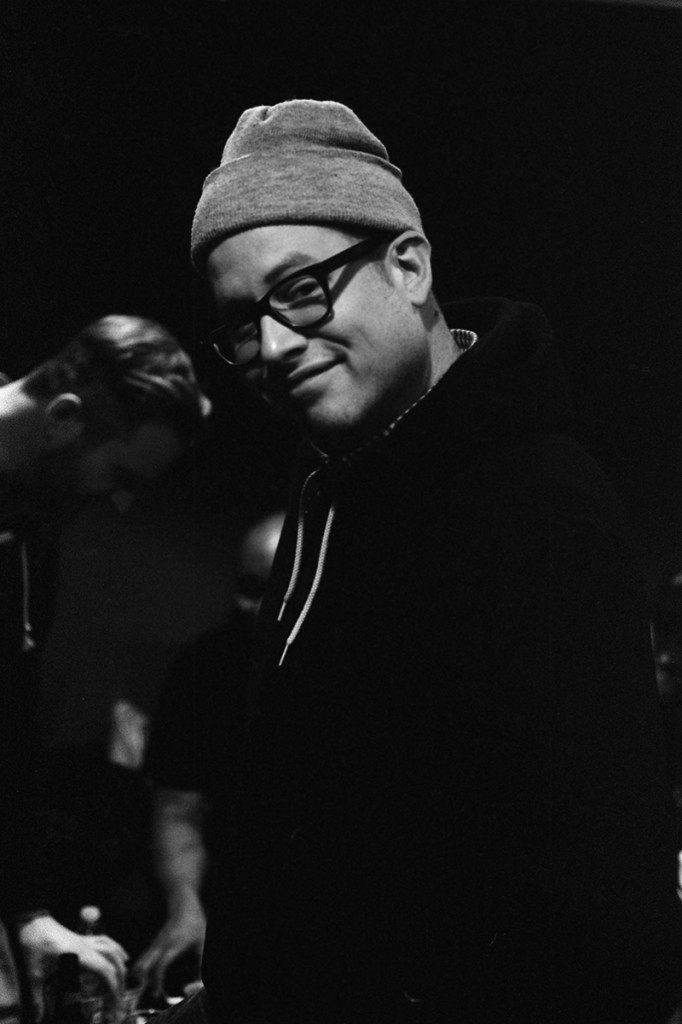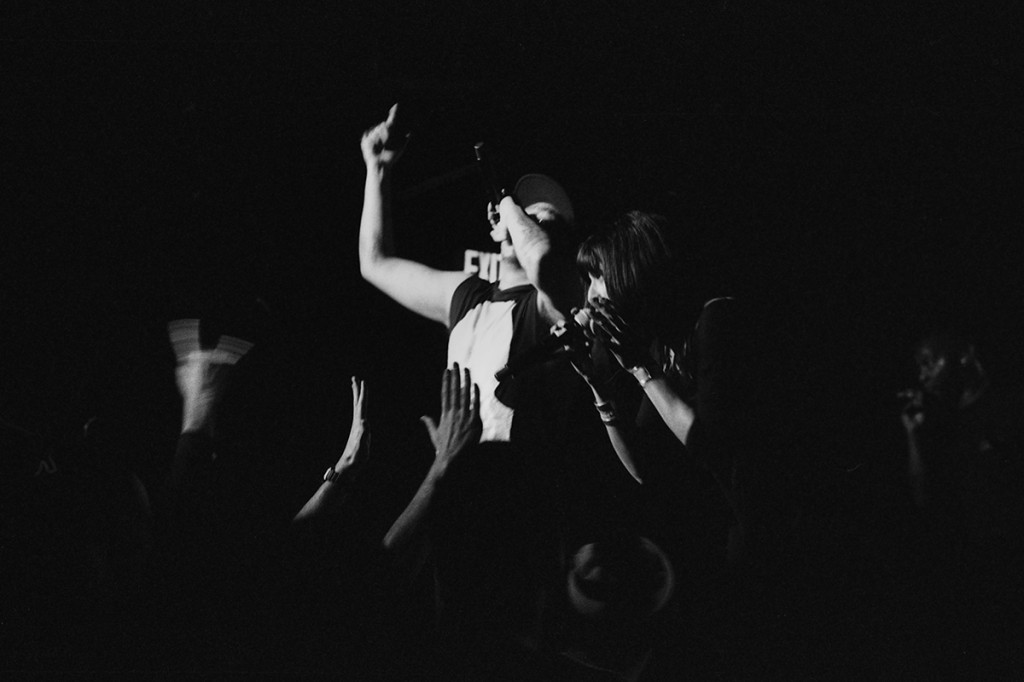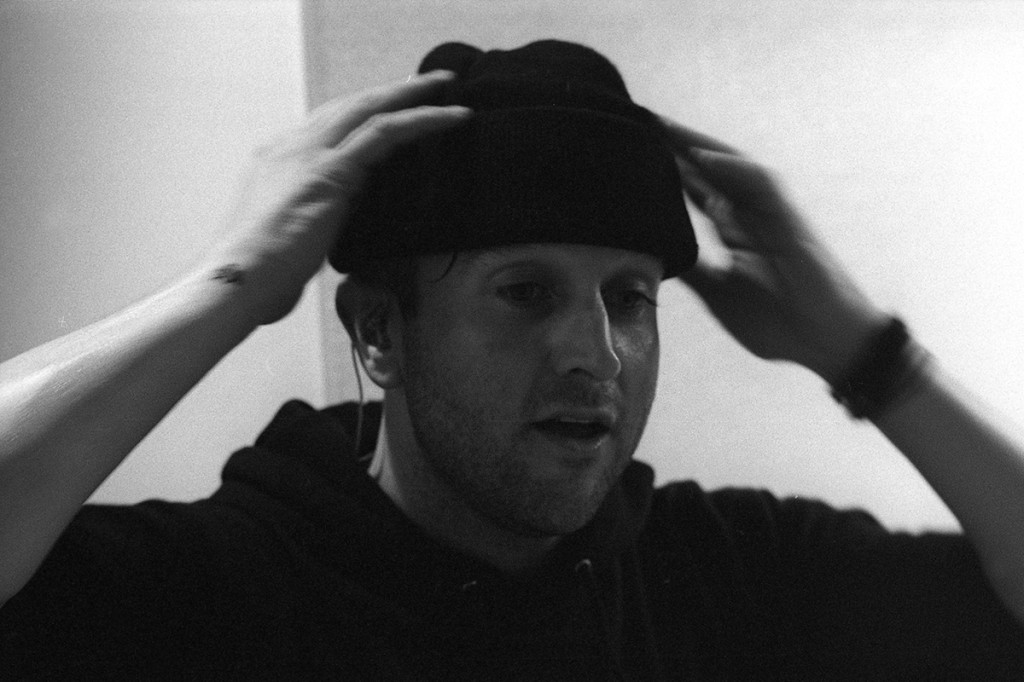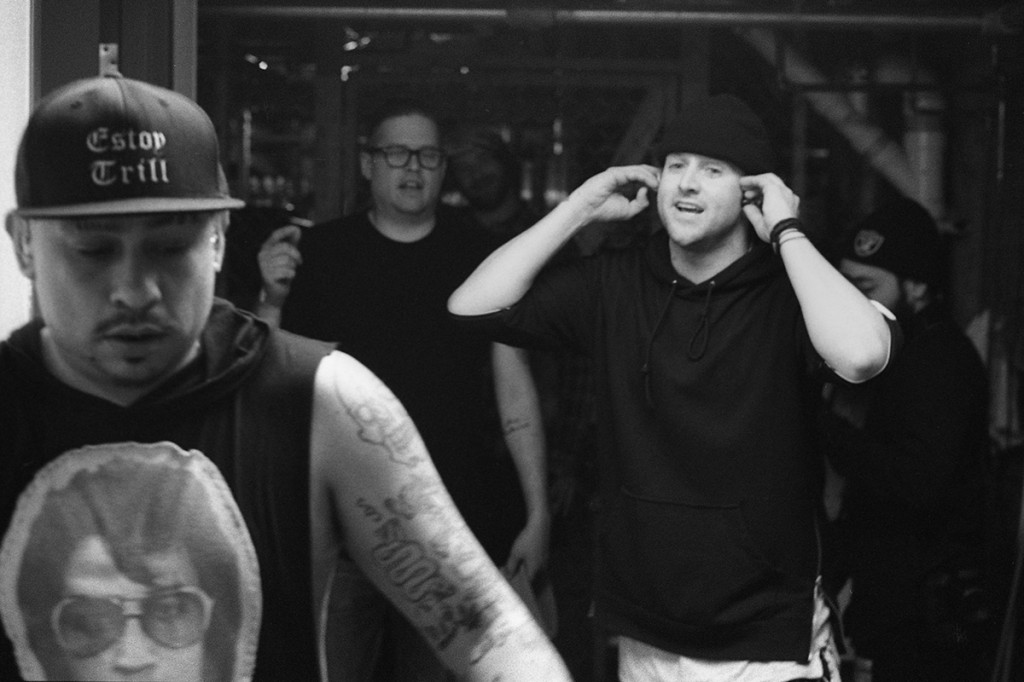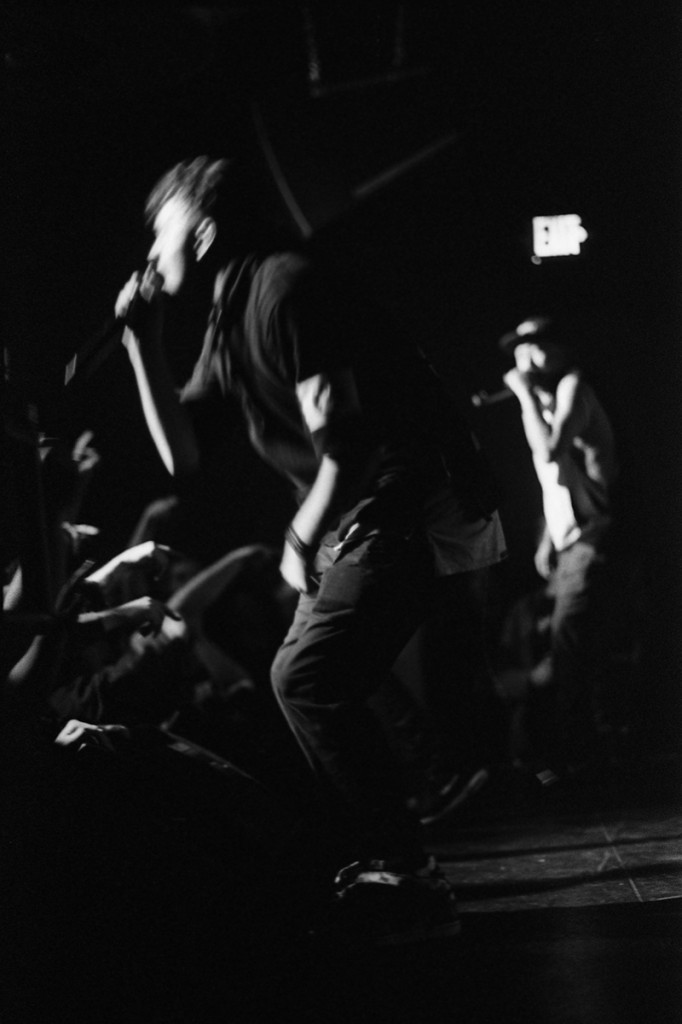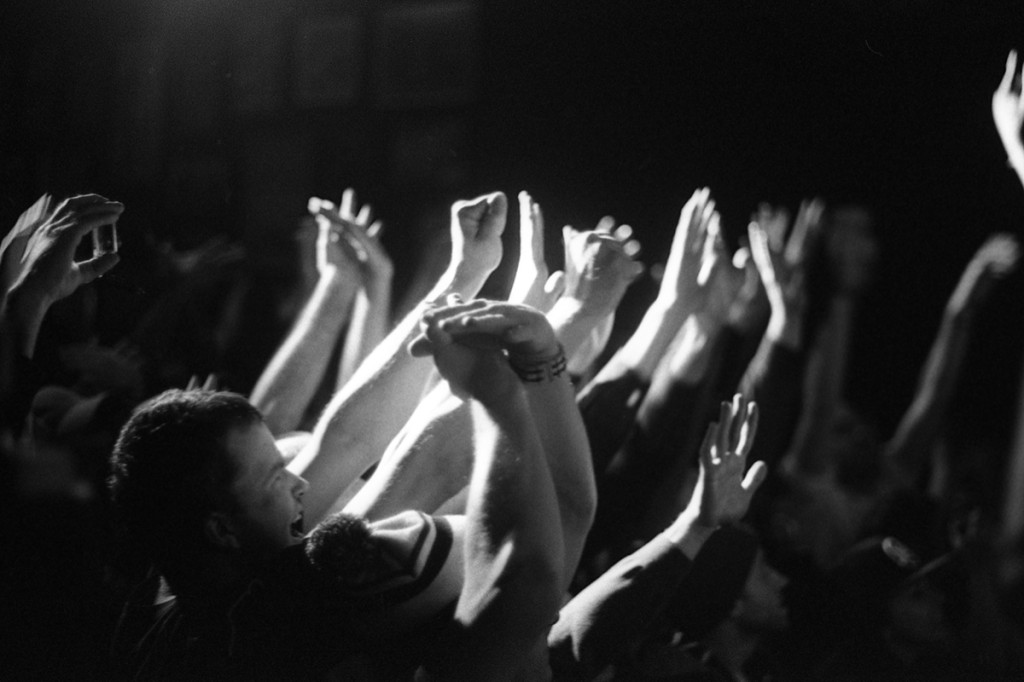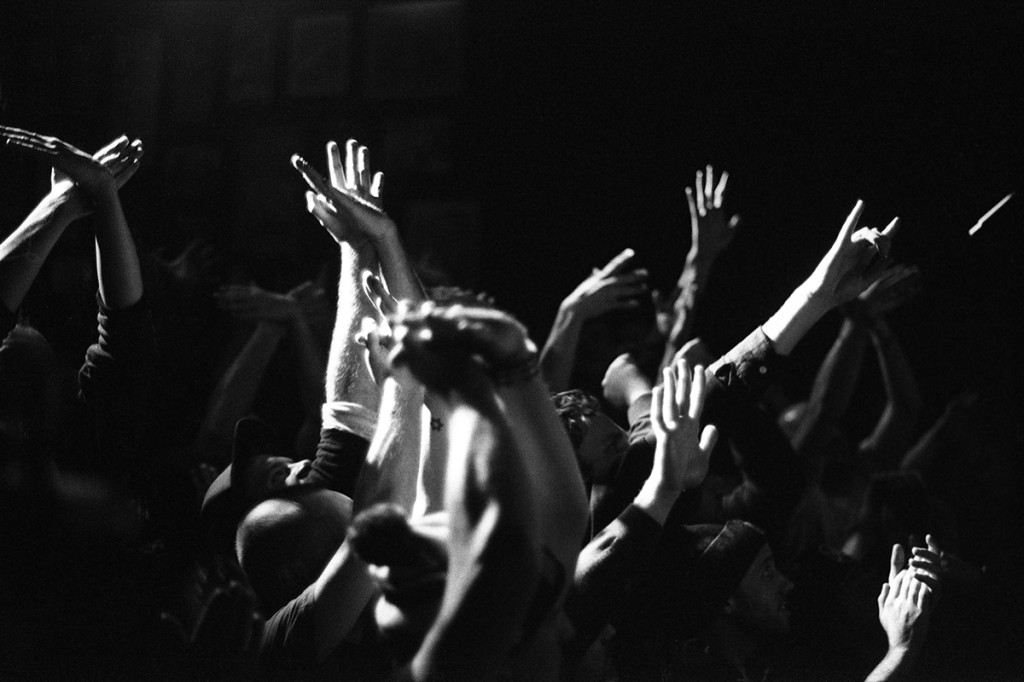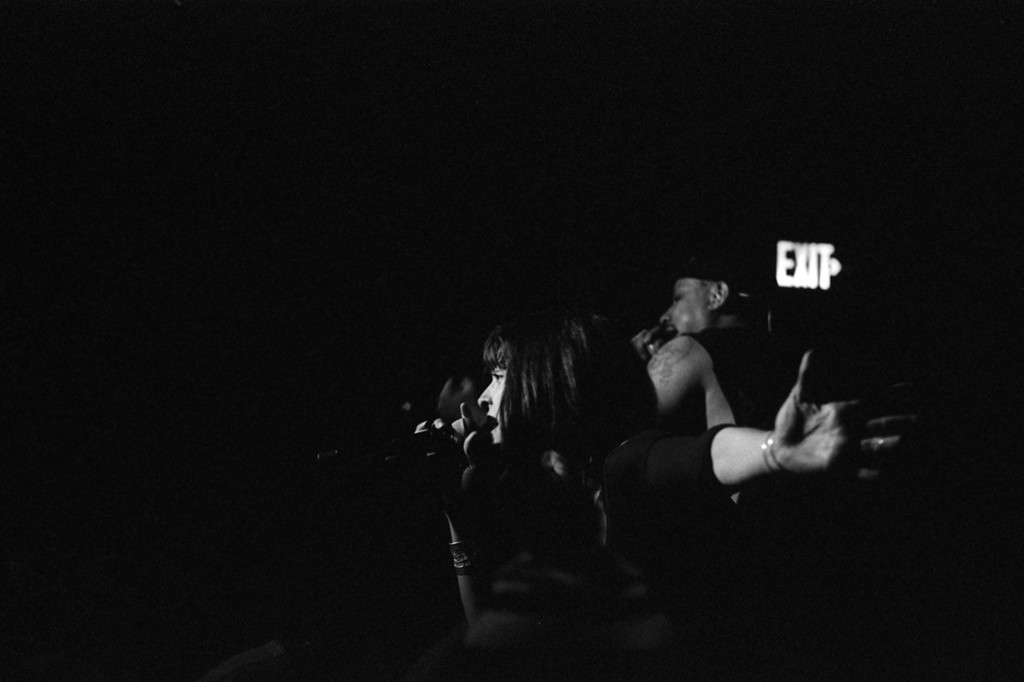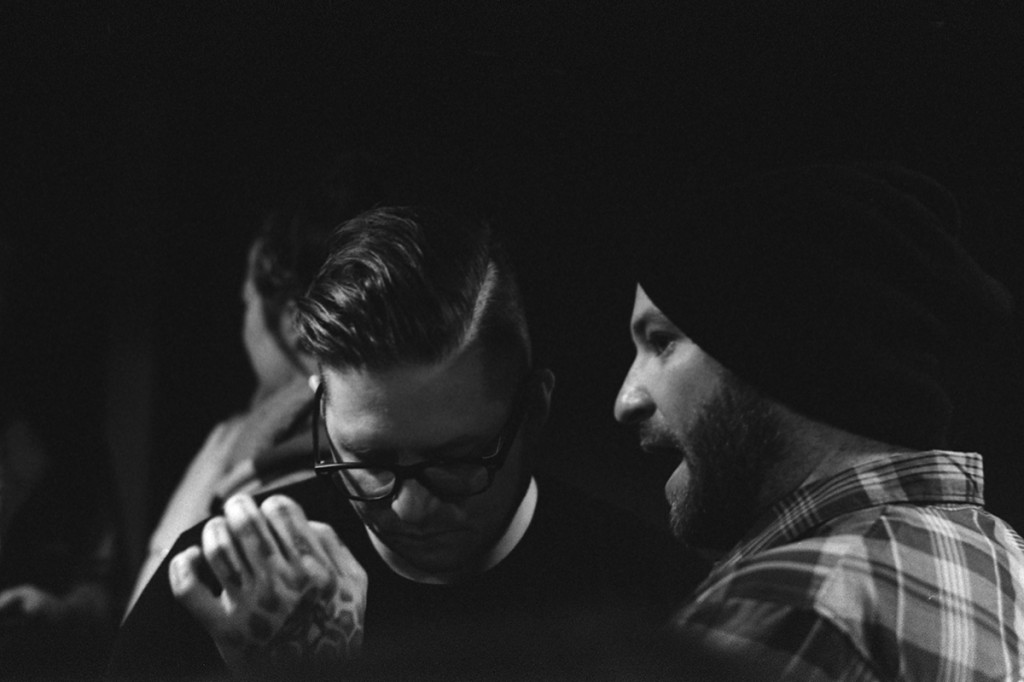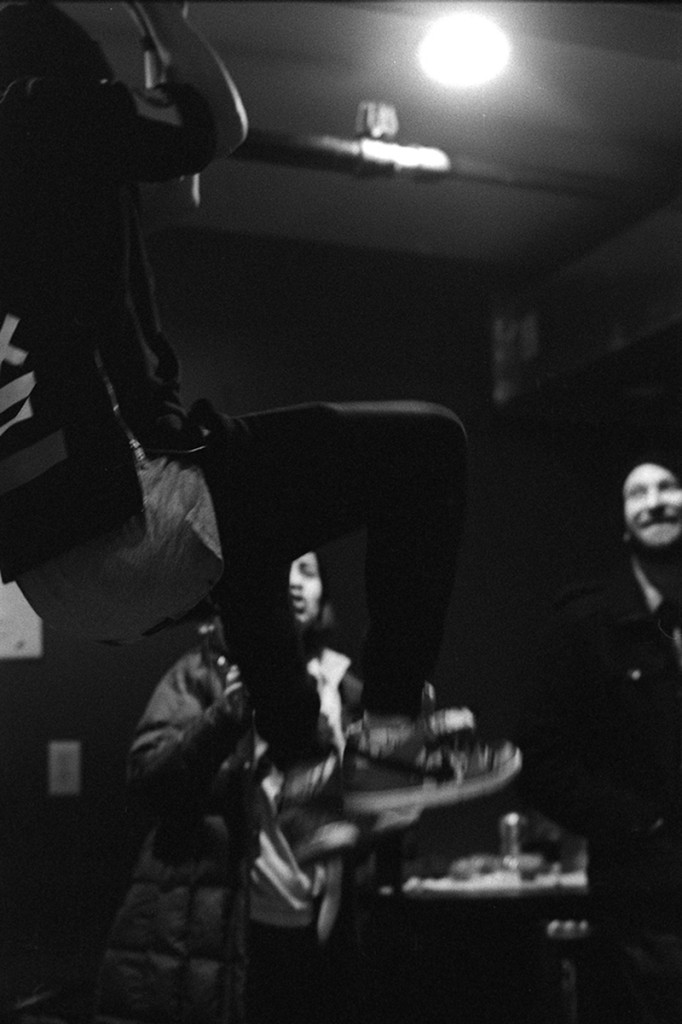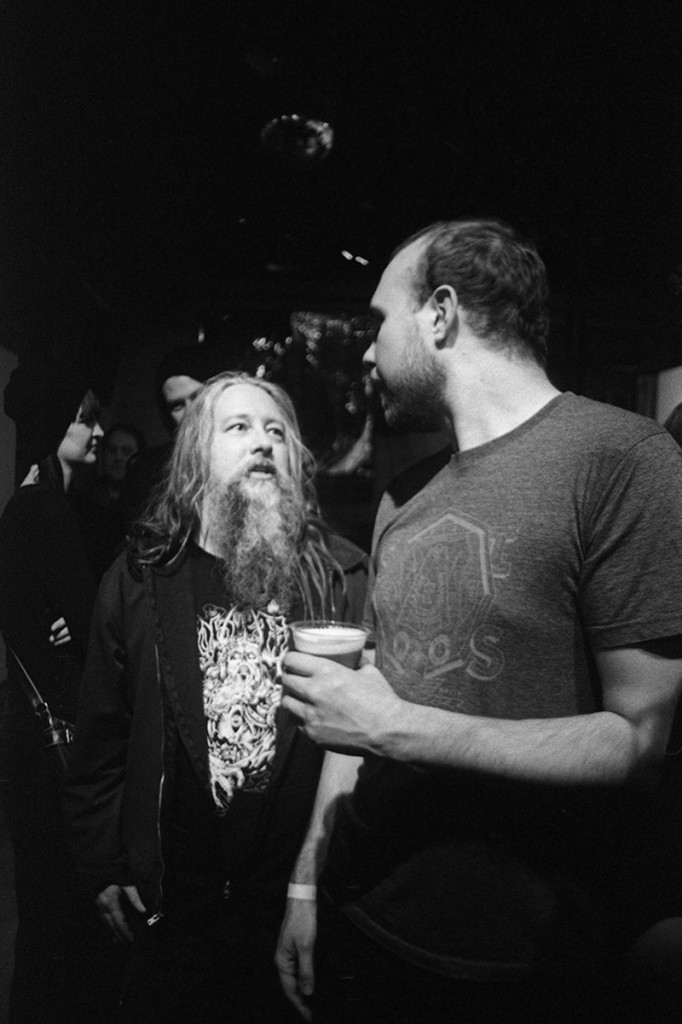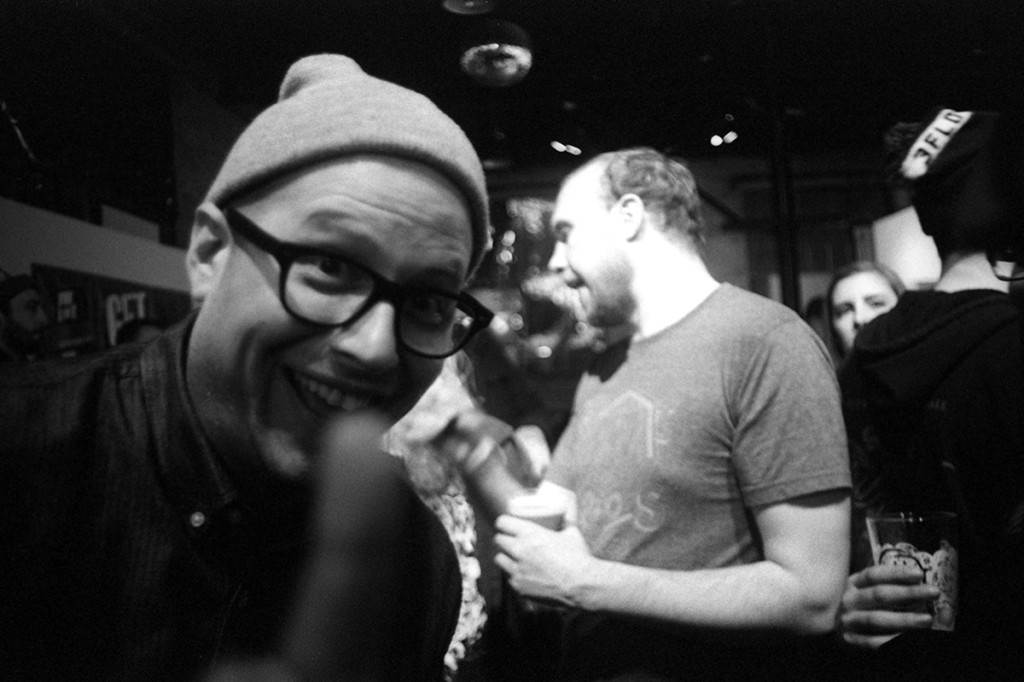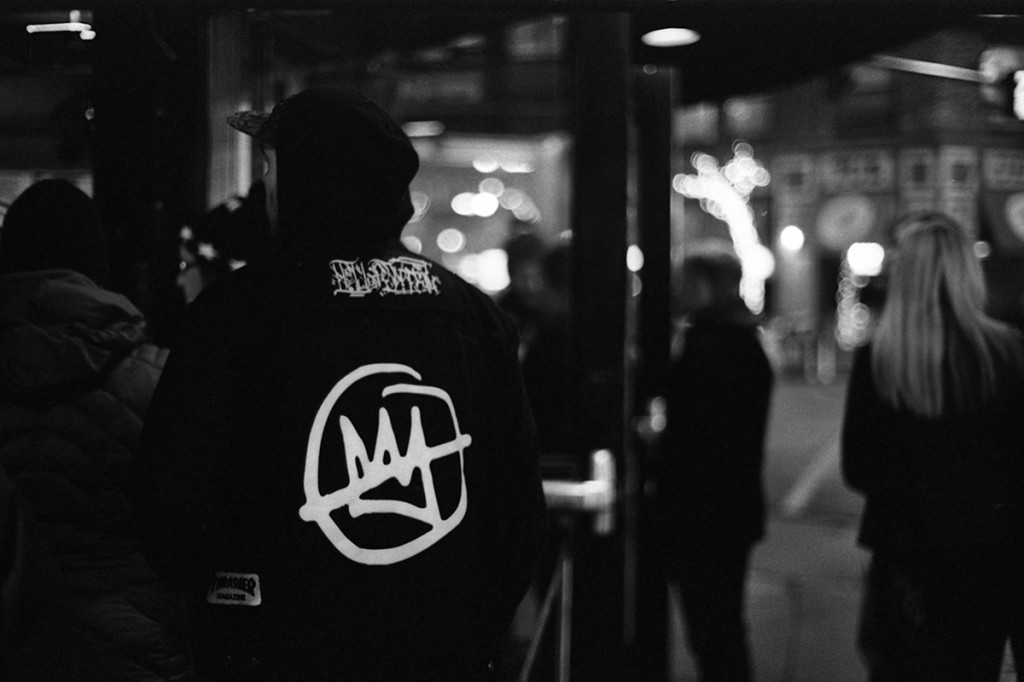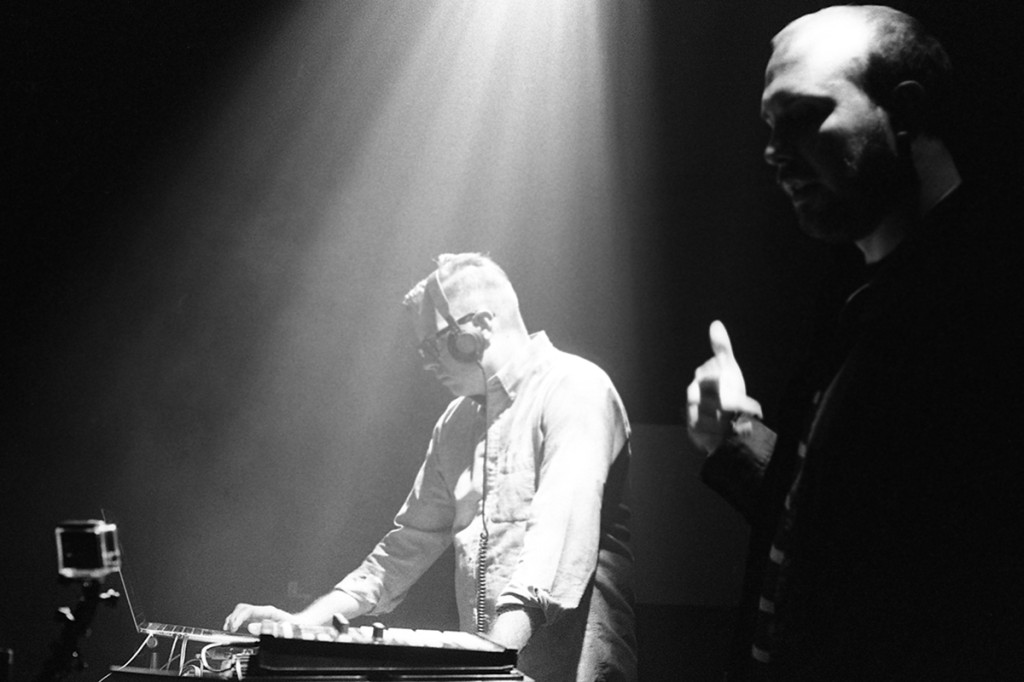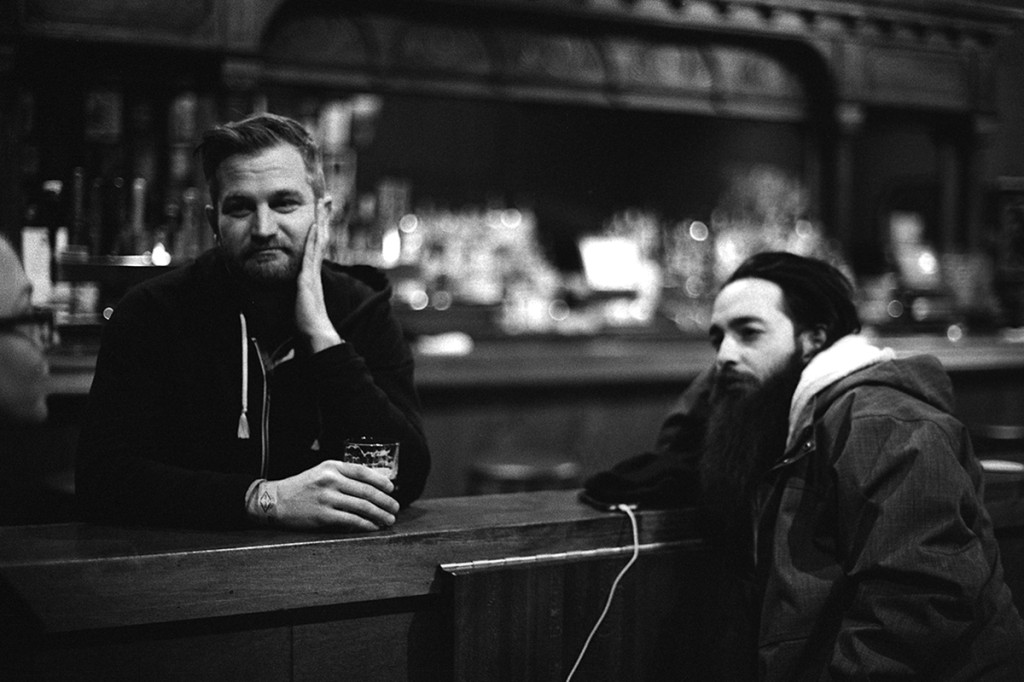 BAM! There you have it, one milllllllllion Bonus Blowout Pics. Thanks again to Ben LaFond for putting that all together. I'll leave you with just a few Bonus Penny Pics, since she's been probably been getting left out a little in all of the TWINZ mania lately. Here she is last week on a getaway to my mom's house. She pretty much lives in cardboard boxes now. Really hoping this lifestyle is just a phase.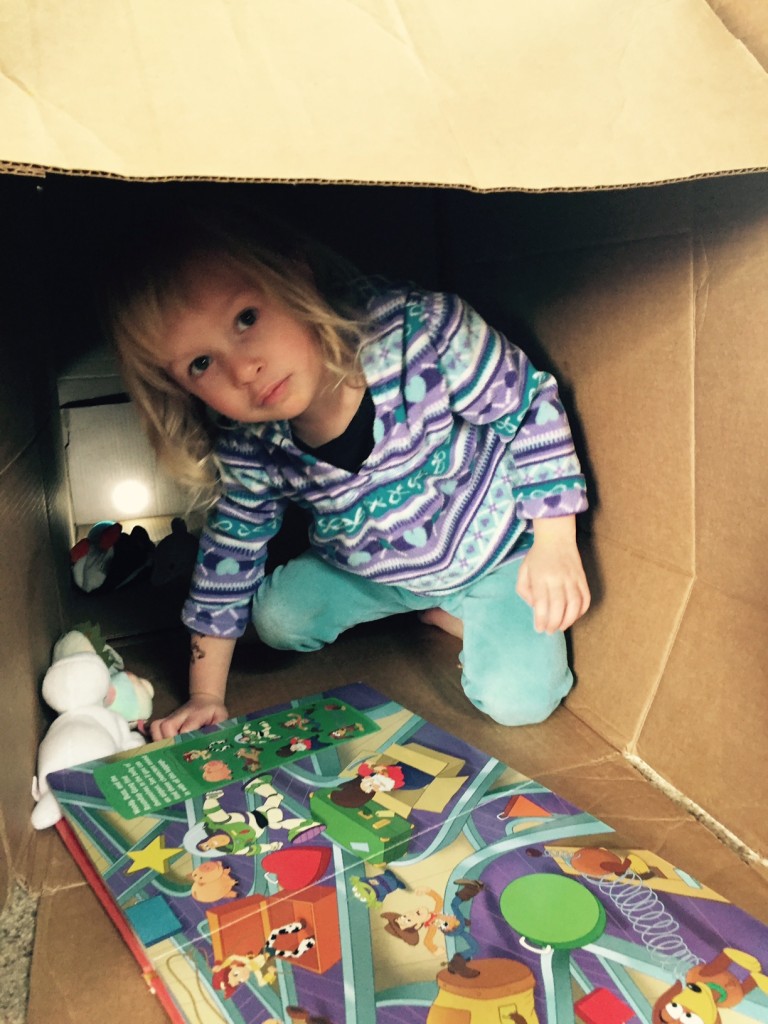 Here she is playing with the science-defying substance that is CLOUD DOUGH. No concept of how this stuff actually works, but I am into it for sure.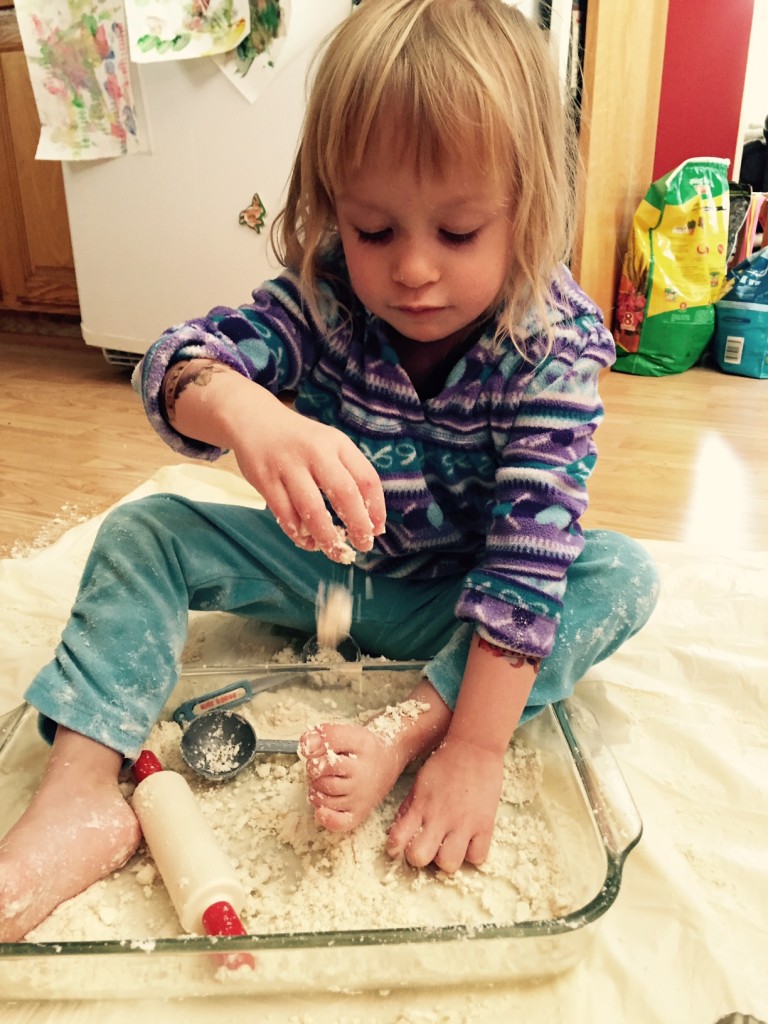 Aaaaand here's P getting in some train hangs while simultaneously repping for the good old U S of A. As long as she doesn't start listening to the band Train we should be totally good here.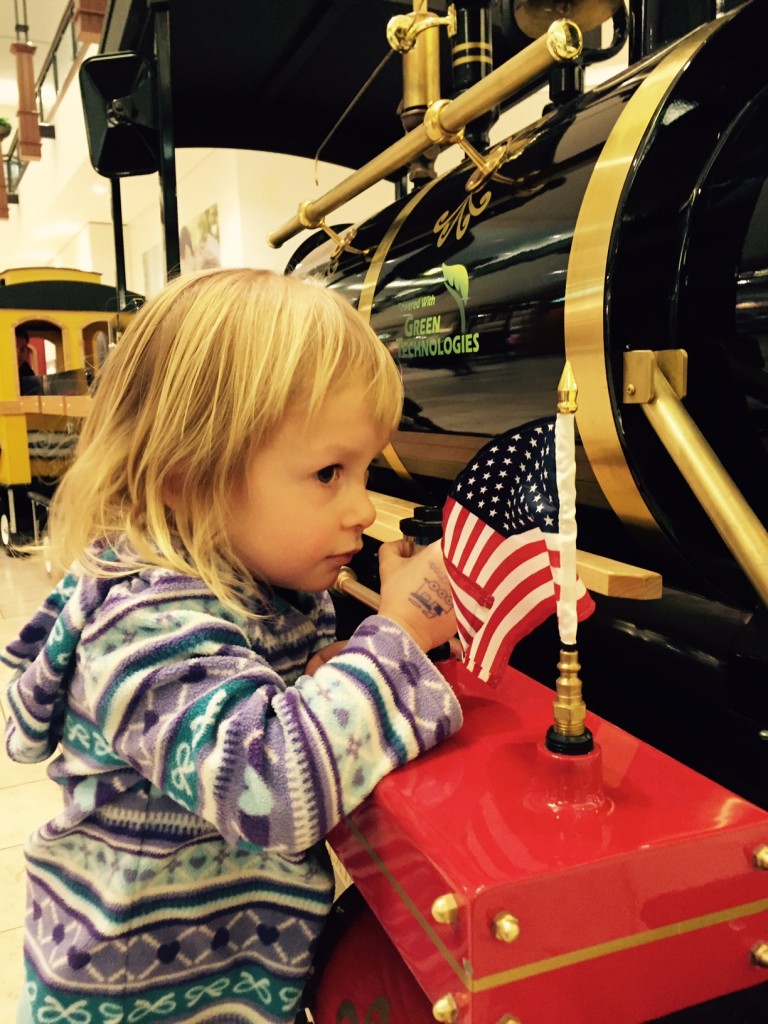 Alright, that does it for real. I hope you all have a wonderful last week of February. Can't wait to hang with a ton of you at the release show tomorrow and crush a trillion Surly Doomtrees. See you next Tuesday!
— Beak
Twitter: @_LAZERBEAK
Instagram: @lazerbeak
SUPPORT THIS BLOG LYFE. TUESDAYS WITH LAZERBEAK SHIRTS AND POSTERS AVAILABLE NOW!!!