Hey! Welcome back to another edition of Tuesdays With Lazerbeak. Hopefully everyone has recovered from that crazy NCAA Championship game last night. No matter what team you were pulling for, I think we can all agree that the real winner of the tournament every year is Luther Vandross, who closes out each season with an effortless performance of "One Shining Moment," set to a riveting highlight reel of SPORTS ACTION (right HERE, trust me). Aaaaaanyways, moving on. Dessa and Aby just wrapped up their two-week run with Welcome To Night Vale last night in Nashville, and are on their way back home for a brief rest. Sounds like the tour was truly awesome. I'm going to once again attempt to hijack images from their respective Instagram feeds and weave an intricately moving storyline throughout said pictures. Here's Dessa and Aby pre-show hard at work on their stage faces. I imagine this has gotta be what most drummers do right before a show, except they just keep that face for the entire set.
Seconds later on stage (and off stage). Most of the shows on this run have been in traditional seated theaters, so I have a feeling Dess may have had to deploy the "jump into the crowd to see if they're still with you" tactic more than a couple of times. Might've lost the guy in the front row.
Flash forward to Easter Sunday, where the gals somehow ended up in a strange utopian brunch scenario that included the gentle touch of a baby goat. You really cannot make this stuff up, folks.
I'd like to point out that the goat Dessa is holding appears to be rocking a cool southern church hat and long flowing strawberry blonde hair on first glance. Any photoshoppers out there that can whip up a classic "Goat Wearing a Hat" meme for me? Arlo, I'm looking at you.
End of the road. Here's Dessa and Aby right before the final show in Nashville last night, after possibly spending so much time together that their bodies merged into some sort of conjoined twins situation. Shouts to Welcome To Night Vale for having them out (and for playing some All Hands tunes at doors every night). Best of luck on the rest of the run.
Dessa and Aby will be home for just under two weeks before packing up their bags and heading overseas for Dessa's first European headlining tour. Check out all the dates and cites below, and grab your tickets right HERE.
Then just one month later, Doomtree will head out on the All Hands Europe Tour! Stef, Sims, Mike, Cecil, Paper, and Dessa will be running all over Europe and the UK spreading the good word throughout the summer. Check out all the sweet deetz below, and go HERE for tickets and even more info. There are still a few more dates getting worked out as we speak, so definitely stay tuned.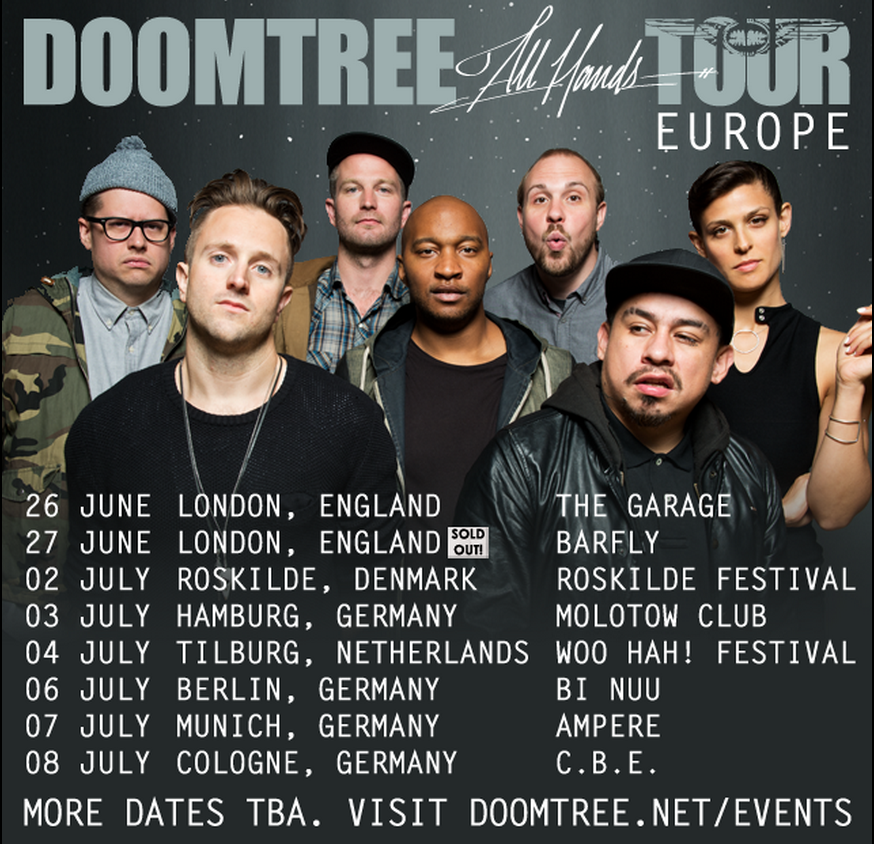 Very excited to announce that we'll have Australia's own Remi opening up the four crew shows in Germany! This guy is awesome. Check out his video for "Tyson" below to get familiar, and grab tickets to these shows right HERE.
Continuing on with the weekly podcast appearance theme, Sims recently sat down with our ultimate guy Open Mike Eagle for a taping of the latter's excellent Secret Skin podcast. They talked about the triumphs and tribulations of being part of a big crew, and covered topics such as race, business, family, and those ever pesky iTunes reviews. Check out the hour long discussion right HERE or click the player below.
Our very own Mike Mictlan just dropped a fire verse over this new "Drank" track from DJ Snuggles. The song also features standout verses from the homies Metasota and Manchita, and was produced by Dimitry Killstorm and Snuggles. Check out the whole thing below, and stay on the lookout for DJ Snuggles' That Beat 3 coming real soon.
[soundcloud url="https://api.soundcloud.com/tracks/199300472″ params="auto_play=false&hide_related=false&show_comments=true&show_user=true&show_reposts=false&visual=true" width="100%" height="450″ iframe="true" /]
I think that about does it for Doomtree-related stuff this week. I'll leave you with a handful of Bonus Baby Pics before calling it a day. Penny had an awesome Easter, getting jacked up on possibly the most candy she's ever seen. Here she is last week dyeing some eggs with the Grandmas. Sounds like this devolved very quickly into just shaking salt over everything.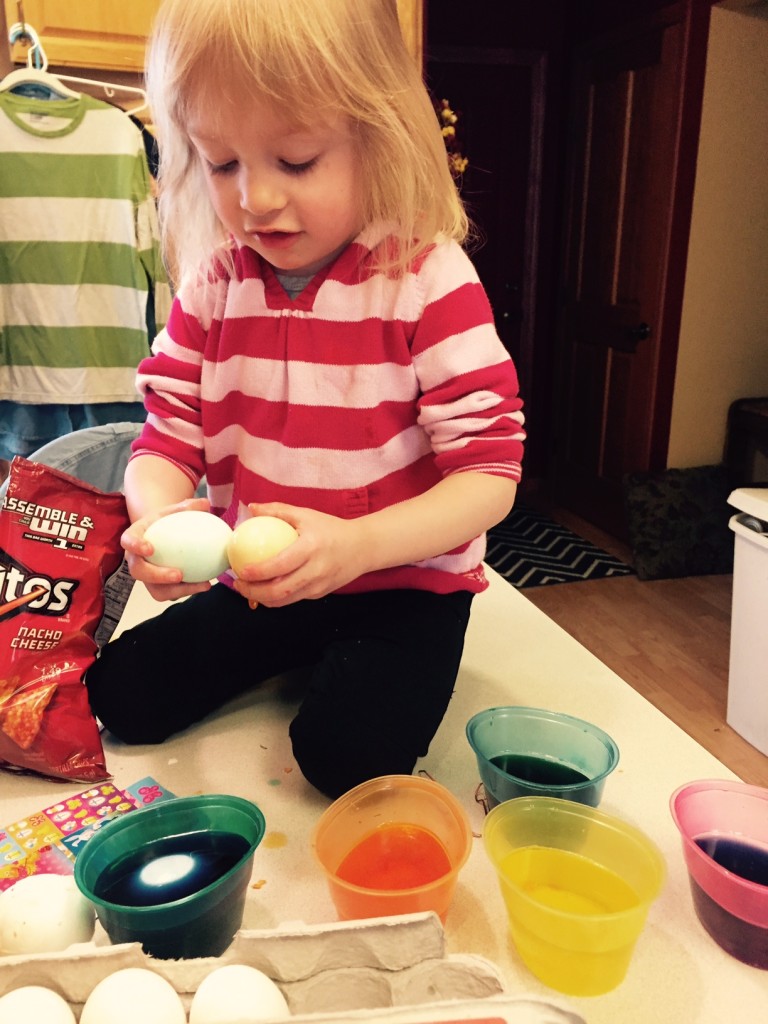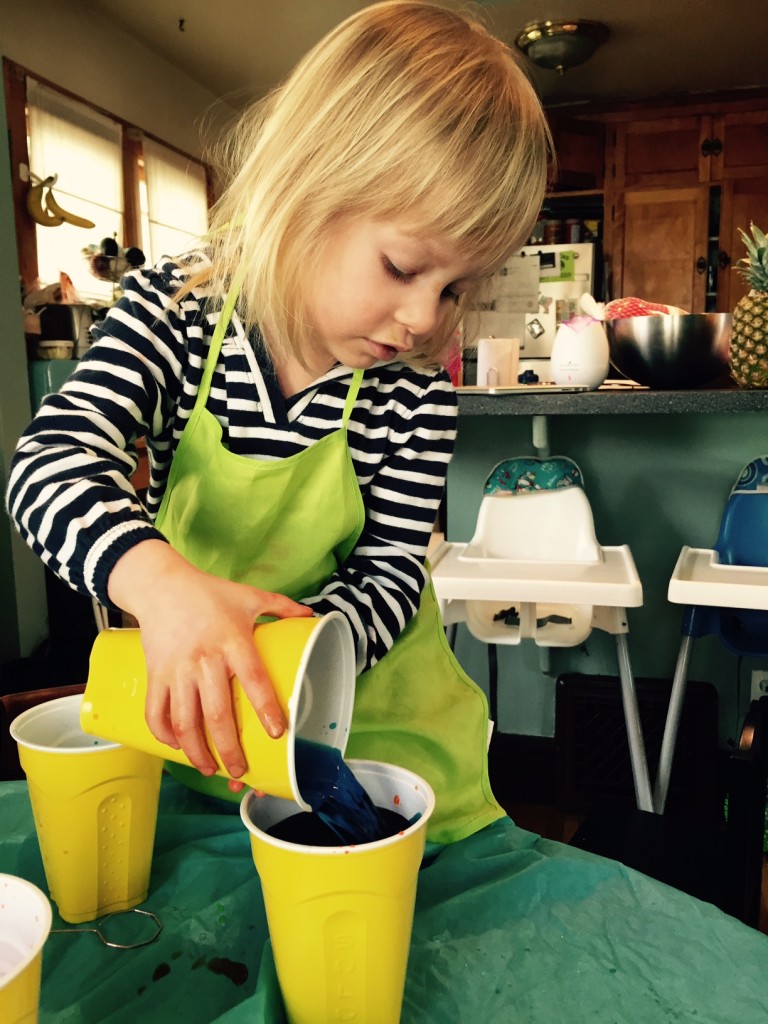 And here she is sliding away. She's becoming quite the park connoisseur now that it's slowly starting to warm up outside.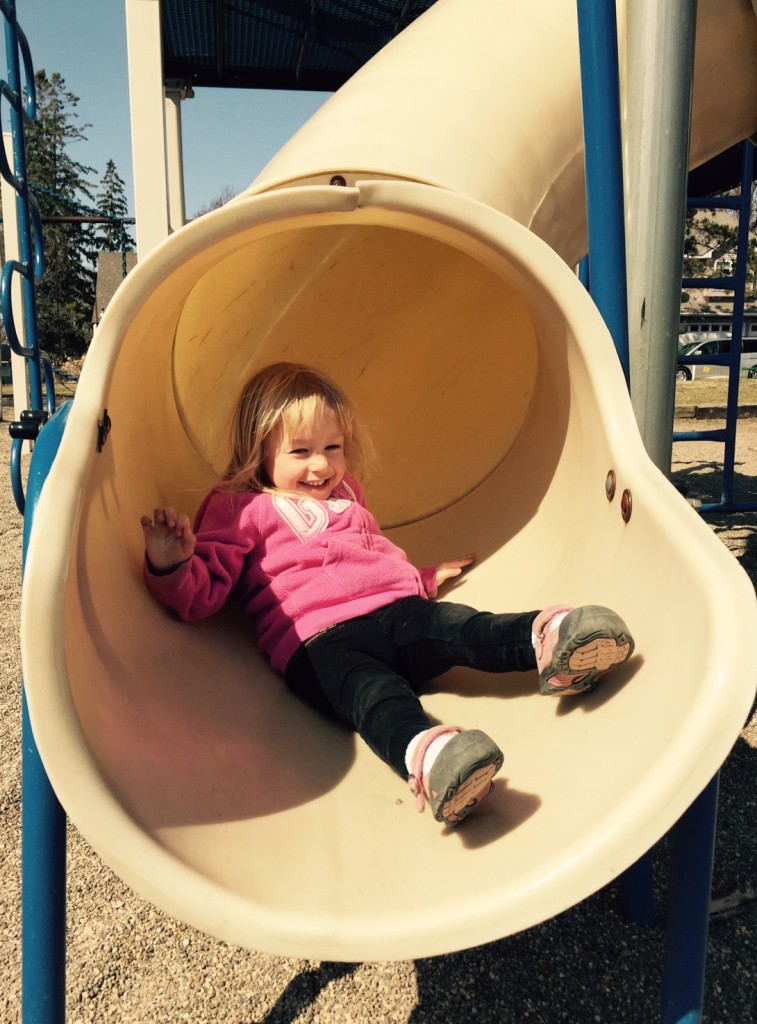 Can't forget about Crab Man Cam! This dude is walking all over the place now, and he's starting to take up climbing as well. He's very proud of himself as of late, and loves getting a chance to show off his new skills to anyone that will indulge him. Here he is in a cool Wreck-It Ralph scenario, waving to his legions of admirers. I'm starting to think we might want to bring those correctional helmets out of retirement to offset the amount of falls I foresee in this guy's future.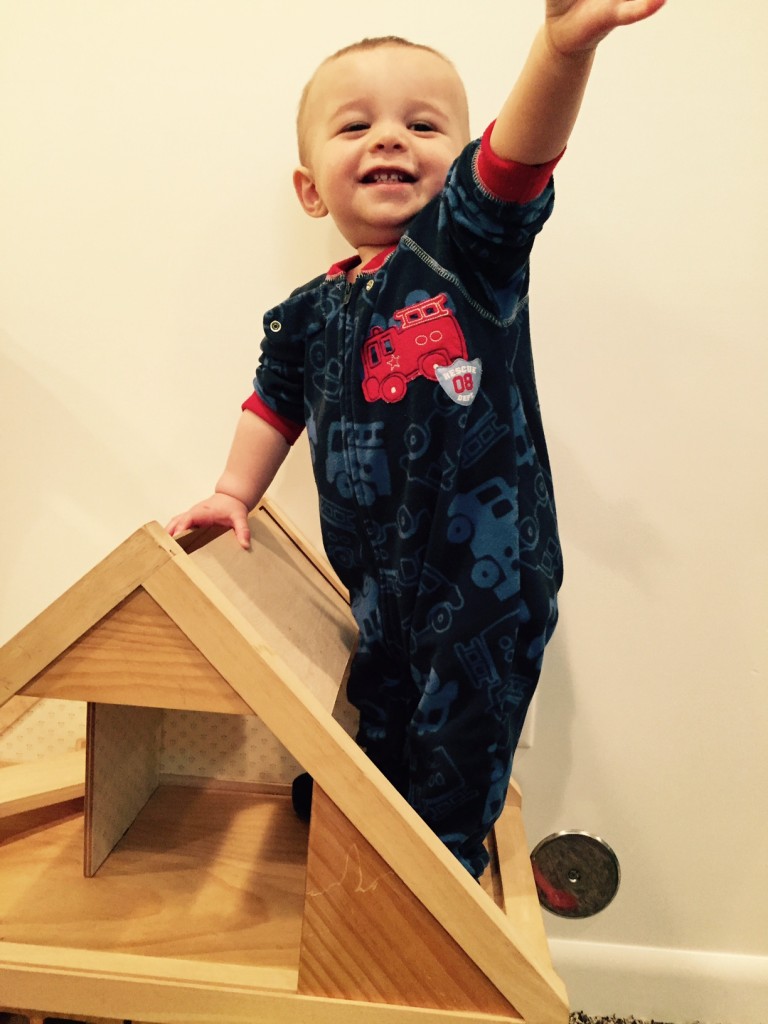 Alright, that does it for this week. I promise there really is a new Doomtree video coming soon. Just hit a couple speed bumps along the way, but keep on the lookout for real. In its absence I'm gonna close things out with that "One Shining Moment" jam montage I spoke of at the top of the post, on some real circle-of-life Segue Streak finale vibes. You're gonna love this, promise. I hope you all have a wonderful week, and I'll see you next Tuesday for sure!
— Beak
Twitter: @_LAZERBEAK
Instagram: @lazerbeak
SUPPORT THIS BLOG LYFE. TUESDAYS WITH LAZERBEAK SHIRTS AND POSTERS AVAILABLE NOW!!!