Welcome back to another edition of Tuesdays With Lazerbeak! Sims' newly remastered Lights Out Paris vinyl has arrived just in time for the big 10-year-anniversary deluxe edition release on June 30th, and the LPs look AWESOME. The Promo Video God Body himself, Ander Other, put together this sweet hands-on video to show you just how cool everything turned out. Check it out and GET AMPED.
YES! So glad to see this album finally make its way onto vinyl. June has been flying by, and that means that this weekend is your last chance to pre-order the physical album with a guaranteed ship date the week before its release. All international orders placed by end of day Sunday the 21st will ship out on Tuesday the 23rd, and all US orders placed by end of day this Sunday will ship out Thursday, June 25th. Don't forget about all the insane extras that come with the Deluxe LP Pre-Order too. T-shirt, sticker, pin, patch, bonus tracks, private Livestream concert. So tight. See more details on the image below and grab your pre-order right HERE.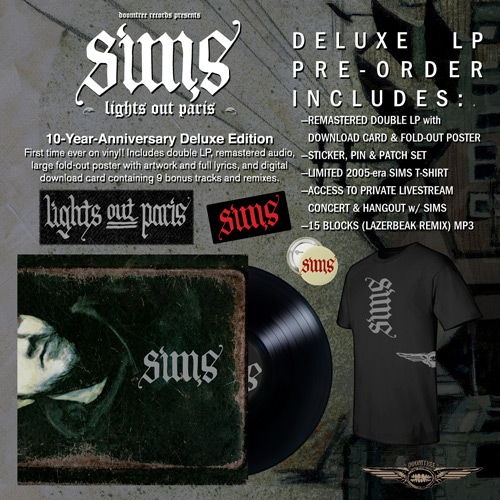 And for those of you balling on a budget, there's always the Standard LP Pre-Order, which still comes with the bonus tracks and private Livestream concert. Check it all out right HERE.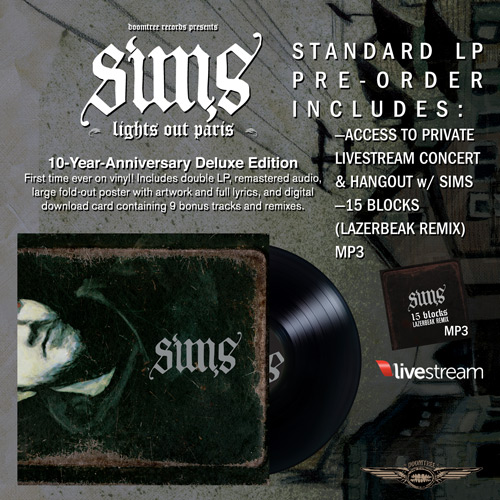 And for all you digital dudes, if you pre-order the album on iTunes (HERE) you'll receive immediate downloads of my "15 Blocks" remix AND the brand new Paper Tiger "Tape Deck" remix, which you can stream below. Sims ended up almost writing an entirely different song over this sweet new Paper beat, so you basically get two remixes in one. I believe they call that a BOGO or something. Listen to it below. And just a reminder: All pre-orders (both physically through the Doomtree Webstore and digitally through iTunes) come with immediate downloads of the Paper and Beak remixes.
[soundcloud url="https://api.soundcloud.com/tracks/209286100″ params="auto_play=false&hide_related=false&show_comments=true&show_user=true&show_reposts=false&visual=true" width="100%" height="450″ iframe="true" /]
Speaking of the Doomtree Webstore, we've got a bunch of new Surly Doomtree gear that was recently added for Summer. Raglans, tank tops, lightweight zip-up hoodies, and BUCKET HATS! Yes, bucket hats. Can't totally say that one was our idea, but I will absolutely be rocking one of these at a cabin near you over the next couple of months (or anytime I listen to Schoolboy Q). Click HERE to see the entire line of Surly Doomtree gear, and check out all the new items below.
The Doomtree June Show Takeover has been picking up steam with Sims' sold-out Icehouse show and now P.O.S' awesome F*cking Best Show Ever already in the bag. Here's a cool pic from FRIENDTOGRAPHER Ben LaFond taken during Stef's set last weekend. What a fantastic day.
That means that our very own Mike Mictlan is up next, with a big double set at First Avenue this Saturday, June 20th, for the sixth-annual Wrestlepalooza. There are rumors flying around that Mike will not only be the musical guest, but may also make his professional wrestling debut at the event. If you remember the early Hand Over Fist shows, you know Mike performed in a luchadora mask most of the time, and he also comes from a long line of boxers. I would not mess with this man. You can read a great interview with Mike that Gimme Noise just published to learn more about his wrestling lineage right HERE, and grab tickets to Wrestlepalooza right HERE. See you on Saturday!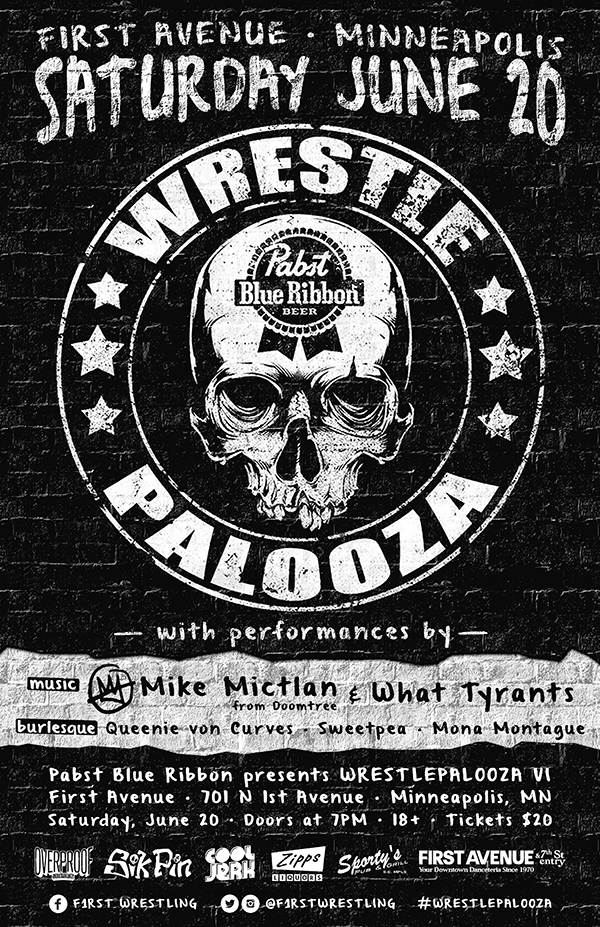 Hard to believe, but NEXT WEEK is the start of the Doomtree All Hands Europe Tour! Things kick off with a week run in the UK, including a slot at the massive Glastonbury Festival, before hitting mainland Europe for a ton of shows in Germany, France, Denmark, and the Netherlands. If you're in the area or know anyone that might be, please spread the word and come check out these rare overseas performances. Check out the flyer below for all the All Hands dates, including a bunch of North American festivals this fall. You can grab tickets and even more information right HERE.
BREAKING NEWS: Doomtree has just been announced on Germany's enormous Splash! Festival taking place in Gräfenhainichen on July 12th, alongside Nicki Minaj, ASAP Rocky, Danny Brown, and a million other rappers. What a way to bring this tour to a close. Grab tickets HERE.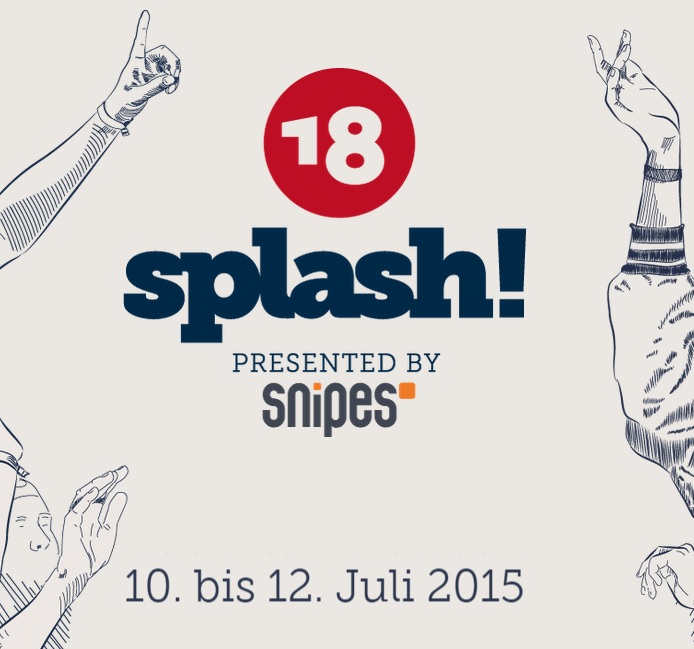 Alright, I think that about does it for Doomtree news this week, so let's get into a couple cool Bonus Jams before calling it a day. First up is Eric Mayson, the excellent keyboardist/vocalist from Toki Wright & Big Cats, Crunchy Kids, and Caroline Smith's band – as well as an absolutely clutch session player and overall best dude ever. Mayson has recently been dropping singles in anticipation for his first solo album due later this summer. Check out "Capital" below and go see his first solo show at Honey on the 24th (info HERE).
[soundcloud url="https://api.soundcloud.com/tracks/189288772″ params="auto_play=false&hide_related=false&show_comments=true&show_user=true&show_reposts=false&visual=true" width="100%" height="450″ iframe="true" /]
Unfuh Qwittable is back with his first song in a good while, over a total heater from Medium Zach. I always thought this guy was a real standout on that big Audio Perm compilation, and I'm excited to hear more new solo material from him. Check out "Hometown" below.
[soundcloud url="https://api.soundcloud.com/tracks/210423212″ params="auto_play=false&hide_related=false&show_comments=true&show_user=true&show_reposts=false&visual=true" width="100%" height="450″ iframe="true" /]
I know I've been posting about these guys a lot as of late, but I really do love this new Taj Raj album. They recently dropped a music video for their sparse "Dreams of Flight, Part 1" track, directed by Colin Kopp. Check it out below and definitely pick up Night Speech right HERE if you haven't done so yet. Big time co-sign from yours truly.
This last Bonus Jam come courtesy of F. Stokes. Stokes has recently been focusing his efforts on a creative educational project that aims to fight illiteracy early on with the power of rap music and a character named Rappin' Ricky. Such a cool idea. Check out the Rappin' Ricky Kickstarter page right HERE to learn more about this great concept. Two weeks to go and they're getting closer to the 10k goal, but could definitely use your help. Here's a video from Stokes' previous kids project, Super Sprowtz, to give you an idea of how rap and kids education can go hand-in-hand.
Alright, that about does it for this post. I'll hit you with a few Bonus Baby Pics before calling it a day. Penny and Lincoln were reunited at Stef's show this past Saturday, and had a total blast. They snuck a few Starbursts from one of the band's backstage riders, and proceeded to run around like crazy people for a couple hours. Here's a picture our friend Amy K took after they commandeered a few hula hoops.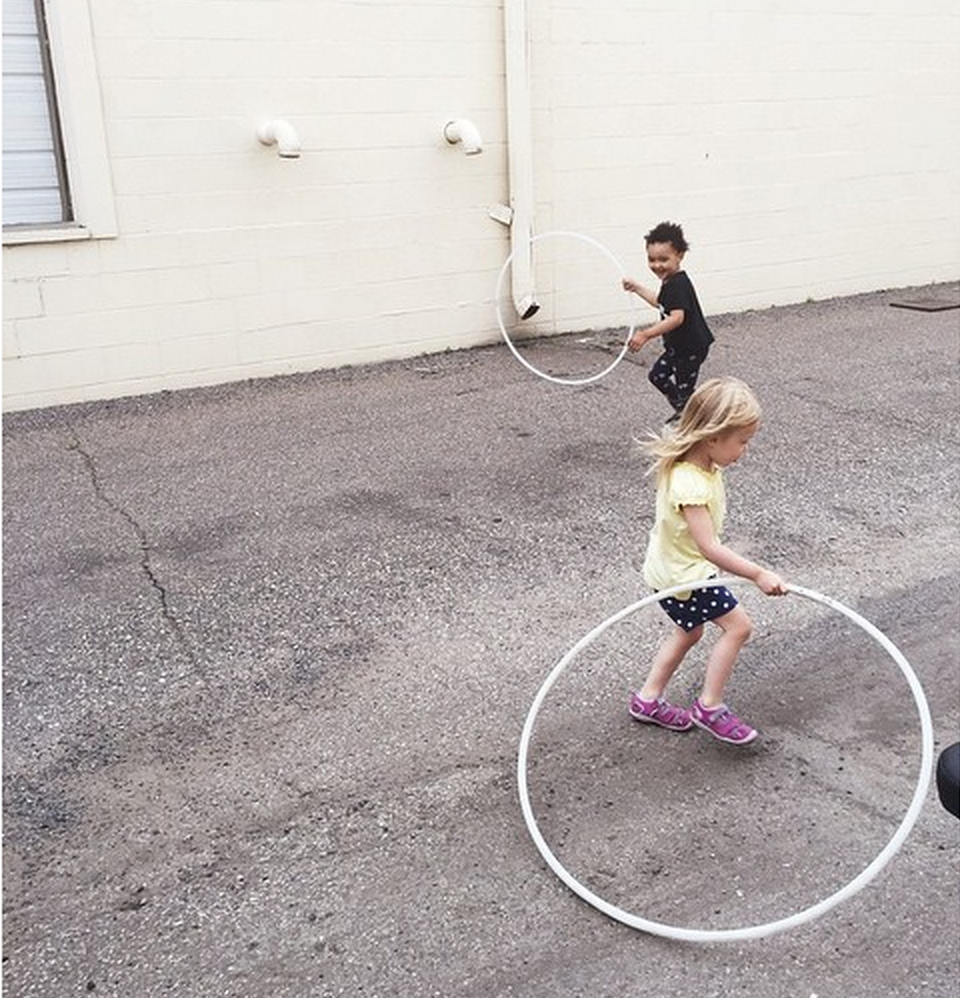 Here's P taking it real easy in a couple of tiny patio chairs that her mom found garage sale-ing. She might actually be getting a little too comfortable around here.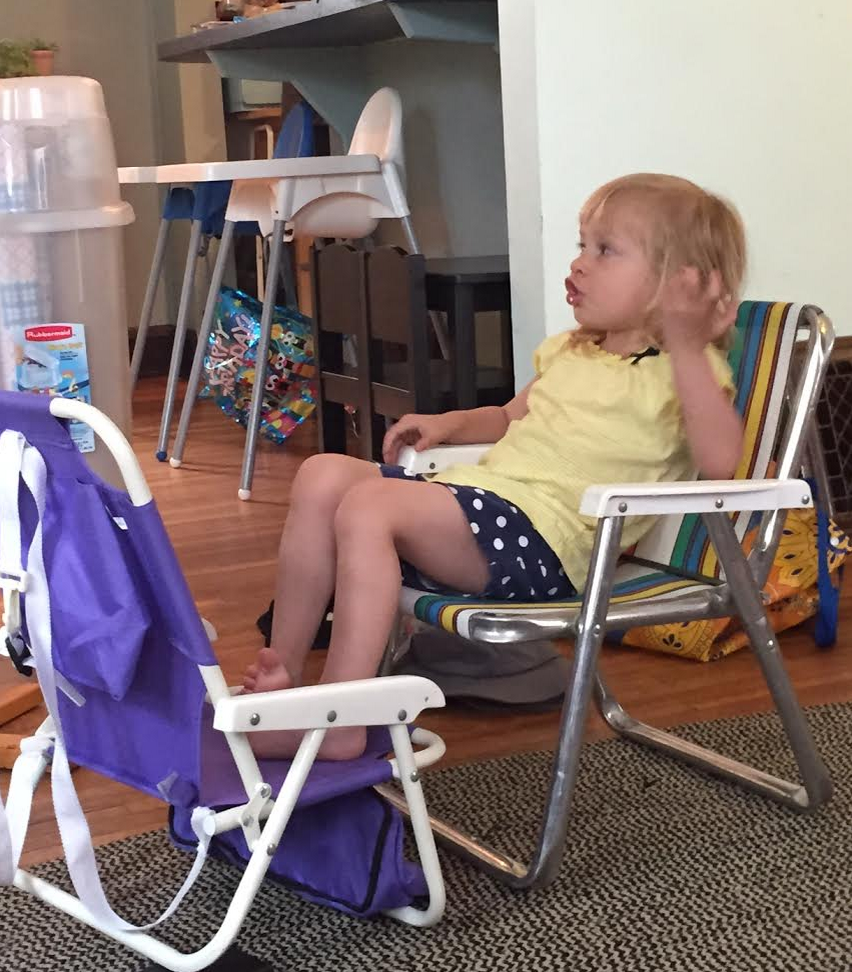 And here she is looking a liiiiiitttttttllllllleee crazy in her new wild pool goggles. Kind of terrifying actually.
Crab Man Cam has been breaking character a little more these days, and showing off his awesome smile with a bit more frequency. Here he is in his ultimate happy place, swinging away at the park.
Meanwhile, Laid Back Lou continues to live up to his name every single day (although nighttime has become some sort of weird Jekyll and Hyde scenario). Here he is going for a chill cruise in this cool kid car. Pretty sure he's learned how to drive with just his belly at this point. Impressive.
That's a wrap. I hope you all have a great week. I'll be pulling for the Cavs in Game 6 and the Warriors in Game 7 to make this one of the greatest NBA Finals that I can ever remember witnessing. Fingers crossed. Make sure to grab your copy of Lights Out Paris right HERE, and we'll see you back here next week for another round of Tuesdays With Lazerbeak.
— Beak
Twitter: @_LAZERBEAK_
Instagram: @lazerbeak
SUPPORT THIS BLOG LYFE. TUESDAYS WITH LAZERBEAK SHIRTS AND POSTERS AVAILABLE NOW!!!