Welcome back to another edition of Tuesdays With Lazerbeak! It's a pretty light news week for once over here at Doomtree HQ, so I'm gonna go easy on you this time around. We just announced a new festival appearance at Iowa City's Witching Hour Festival on the weekend of November 6th-7th. It's been a minute since we've been down to Iowa City, and I'm very much looking forward to this one. Check out the flyer below, and click HERE for all the details and ticket info.
In more recent upcoming show news, Dessa will be headlining a free outdoor show in downtown Madison this Friday, 8/21, with special guests Astronautalis and F. Stokes. The show is part of the Live on King Street concert series, and the bill is completely stacked. Check out more information right HERE. Very hard to argue with FREE.99.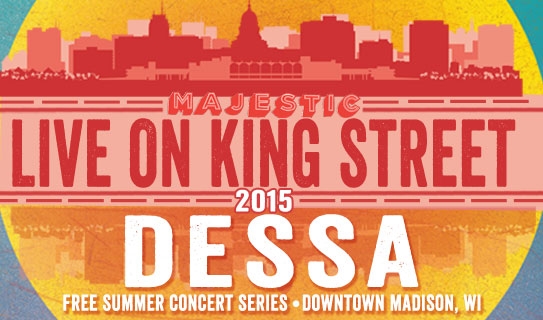 You know I couldn't resist a chance to plug the upcoming Doomtree Zoo outdoor concert in Lowertown St. Paul on October 3rd. Here's a great and hilarious Doomtree Zoo promo video that Ander Other put together last week in case you missed it. Check out the members of Doomtree taking over CHS Field and getting some quality time in at the bullpen and the home team locker room. Not totally sure why, but it is ridiculously fun pretending that you're an actual real life baseball player.
We got a chance to go back to the ballpark last week to shoot some more footage for another video, and I got this cool shot of P.O.S chucking a bat after crushing a pitch in the batters cage. It just so happens that today is Stef's birthday, so send him a shout or a virtual Chelada if you get a second this week. He's a pretty cool guy.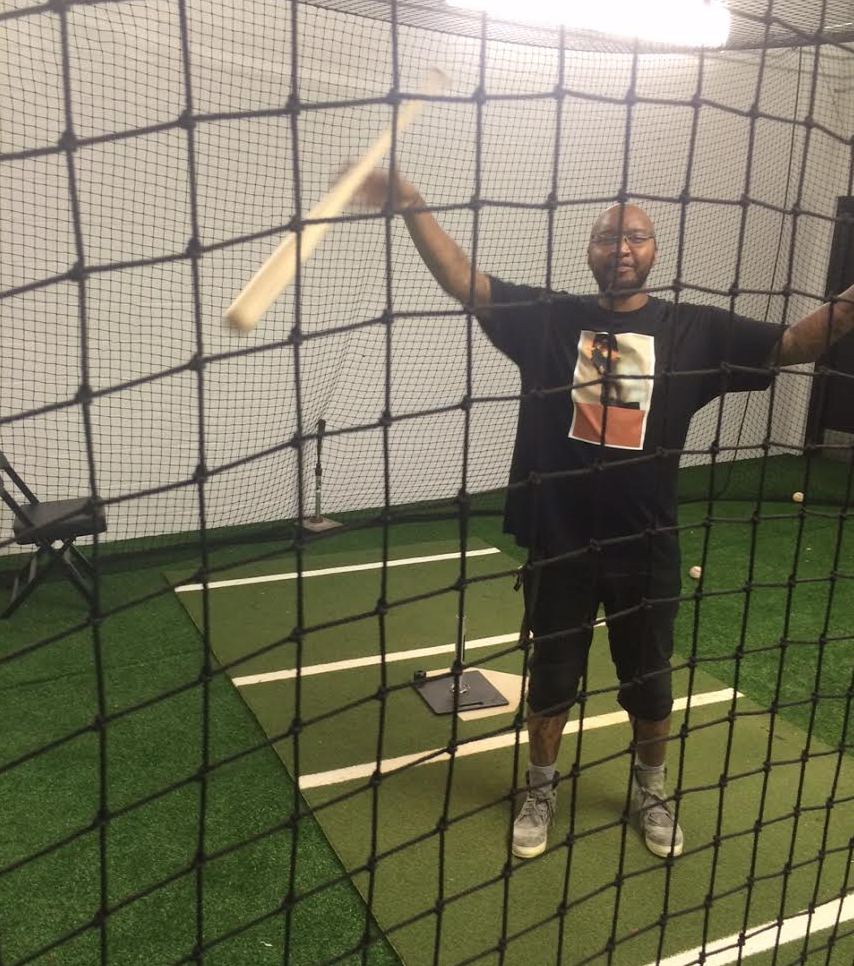 The Baller Passes are all sold out, but you can still grab awesome general admission tickets to the Doomtree Zoo right HERE. We're working hard every single day to make this show the biggest and best one yet, and I cannot wait for it to finally get here. Check out the full lineup below and grab tickets and more info right HERE.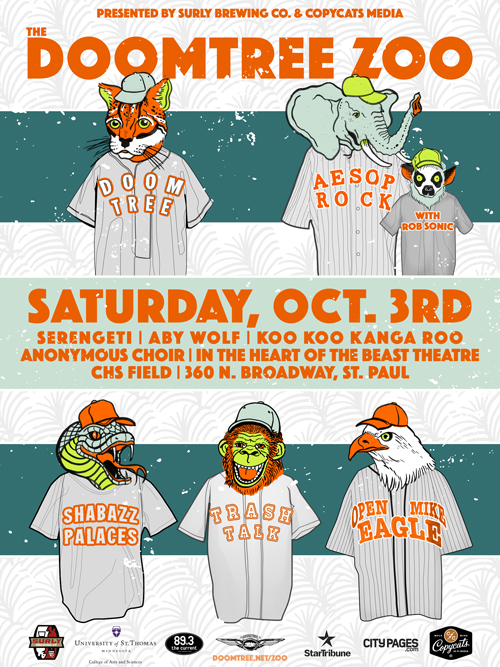 And while we're at it, here's the full list of Doomtree's Fall crew dates, all in one simple place. As always, hit up doomtree.net/events right HERE for all the sweet deetz and ticket info. So pumped to be hitting the road with the guys for all of these shows this time around. Can't wait to see a ton of you out and about later this year.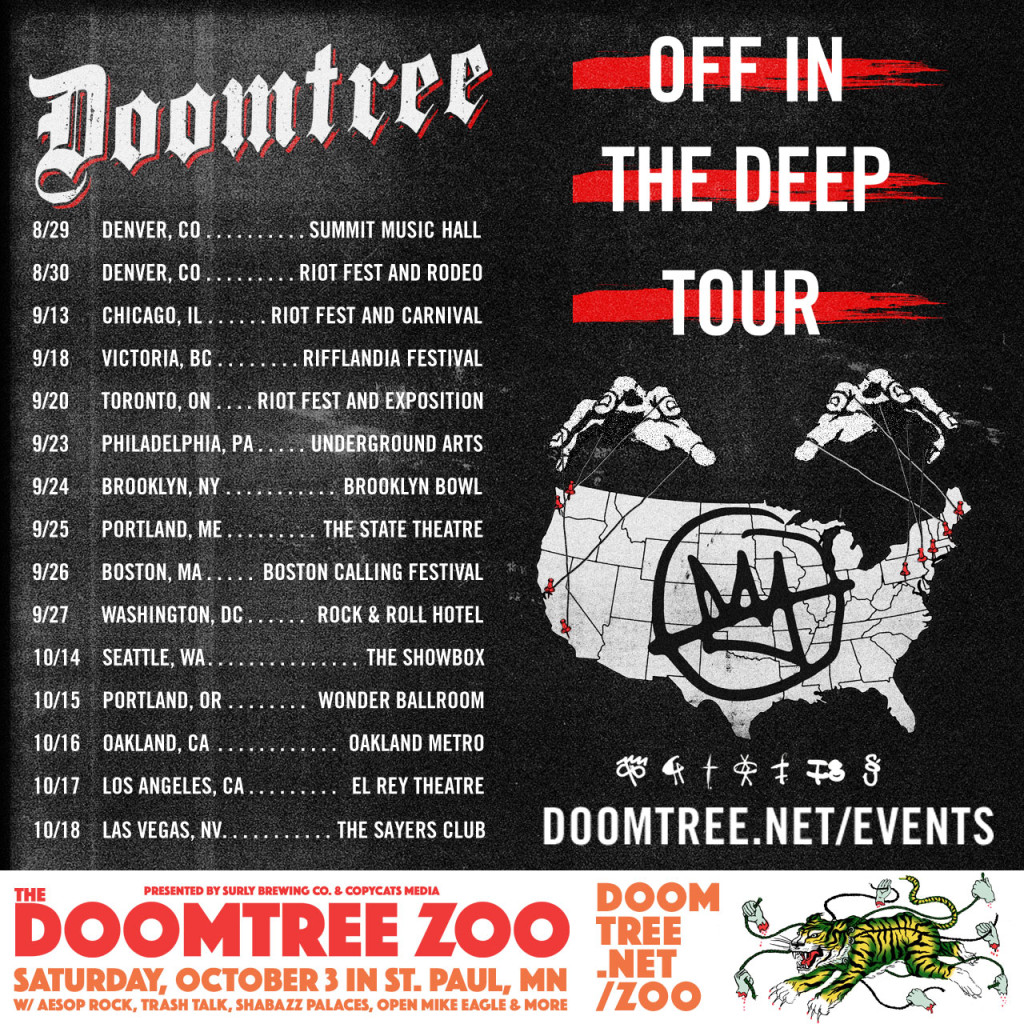 Now for a few very special Bonus Jams of the Week. Last month marked the five-year-anniversary of Paper Tiger's debut full-length Made Like Us, and I wanted to take a second to revisit that time period real quick and shine a light on a record that you might not be as familiar with if you got into Doomtree post-No Kings. It was the summer of 2010 and we were gearing up to release Made Like Us and my first solo album Legend Recognize Legend in a bold back-to-back producer-showcase label decision (probably not the most fiscally responsible move in hindsight). Highlights included constantly driving around Lake Nokomis and bumping the hell out of both of those records, making mix tweak upon mix tweak into the notepad of my phone (still my process to this day, although I actually park the car now in my old age). The Made Like Us release show went down at the now-defunct Sauce venue (before it changed to Cause?) on Lyndale and Lake, and Papes convinced our friend Budo to fly out and perform his first ever set of solo material live (that dude is a big part of Macklemore's live show now). Then Dessa, Ashley Gold, Isaac Gale, and myself joined Papes to play Made Like Us front to back to a few hundred people. It was an insanely memorable night, and also possibly the birth of Sick Trim. That's what we in the business call a Win Win. The following week Papes and Sweet D moved from Franklin Ave all the way to the Big Apple, and they've been killing the game out there ever since.
It's always hard to believe when an album hits that 5 or 10 year marker, especially when you were so close to the making of it. I still love this record, and I'm super proud of Papes for putting it all together. Check out some of my favorite tracks below, and make sure to revisit Made Like Us at some point this week if you get a second (grab it digitally on iTunes HERE or a physically from the Webstore HERE). It still totally holds up. Oh, and don't forget that it also contains the original version of "Palace," before Dessa redid the song with her band and put it on Castor, The Twin. Trip down memory lane hearing the original again after all this time. The best. Enjoy!
"2nd Day Back"
"The Bully Plank"
"Palace"
OK! That does it for this week's post. Killa Cam and I had such a good time with P, Crab Man Cam, and Laid Back Lou last weekend that we totally forgot to snap any pictures. I'll make sure the Bonus Baby Pics are back with a vengeance next week for all the extended family members that rely on them. In the meantime, I hope you all have a wonderful week. See you next Tuesday for another round of TWL!
— Beak
Twitter: @_LAZERBEAK_
Instagram: @lazerbeak
SUPPORT THIS BLOG LYFE. TUESDAYS WITH LAZERBEAK SHIRTS AND POSTERS AVAILABLE NOW!!!